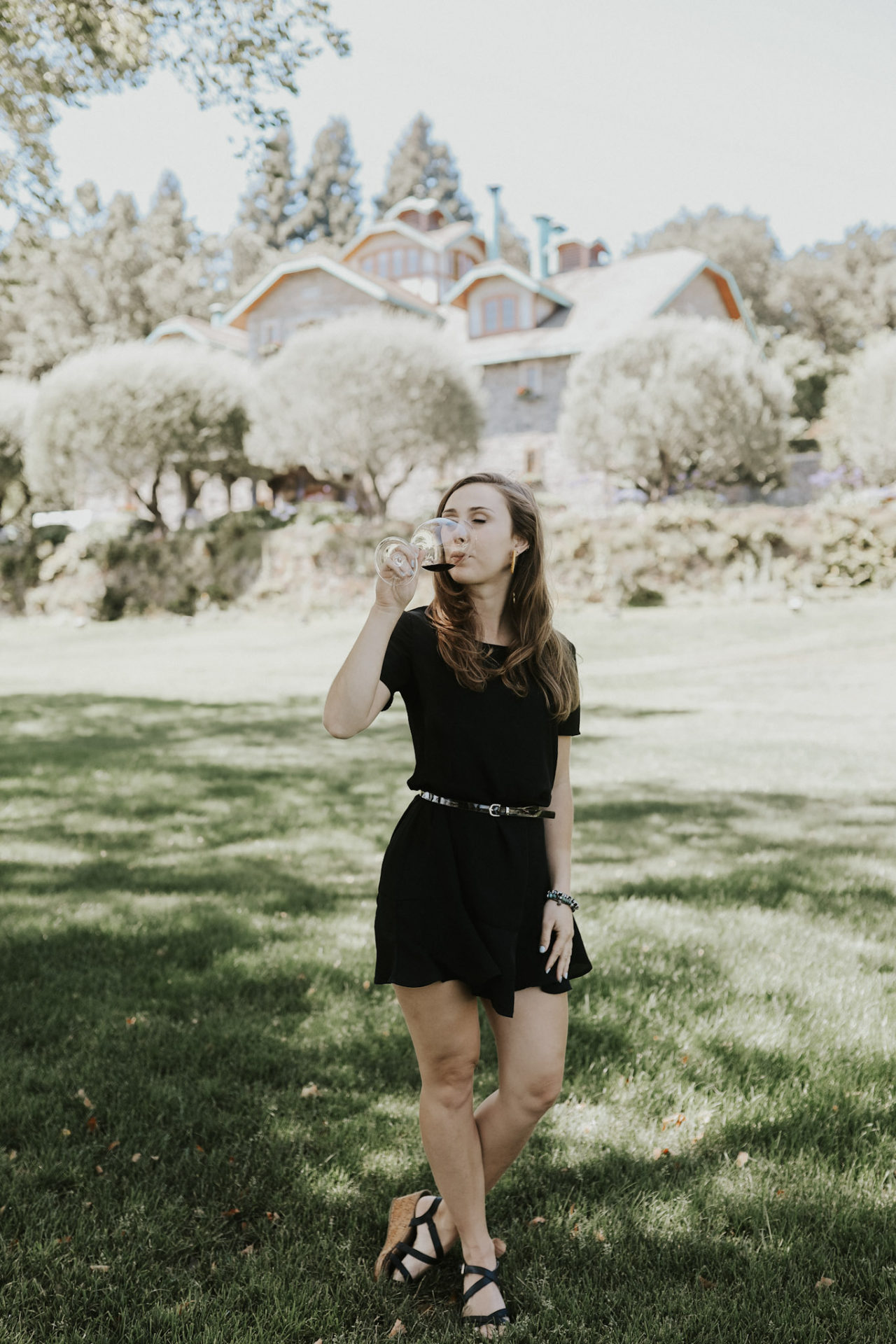 Without a doubt, the number one question I get in my DM's is "I'm planning trip to Napa! Where should I go??"
Whether it's your first time or your fiftieth time, planning the perfect Napa getaway can feel overwhelming. With over 400 wineries and countless restaurants, activities, and lodging options, there's a lot of choices to be made!
I created this guide to walk you through the steps you'll want to take and the questions you want to be answered when planning your ultimate trip to Napa. Happy sipping!
Understanding Napa Valley's Layout
When planning your trip to Napa, the first thing you want to understand is Napa Valley's layout. When people refer to the Napa Valley wine region, they're referring to an area that includes 16 sub-AVA's (American Viticultural Areas) and several different cities.
The most popular cities to stay and dine in are: Napa (yes, it's a city's name, along with the region's name, and the county's name), Yountville, St. Helena, and Calistoga.
Depending on where you choose to base yourself, you'll most likely want to choose wineries near that area. Alternatively, plan a route that clusters wineries together if they're further away. And plan your time accordingly! From the southern tip of Napa to the northern tip of Calistoga, it's approximately a 50-minute drive. The worst thing you could do is accidentally plan two tastings back-to-back that are on the opposite end of the Valley!
When choosing where to taste, my recommendation is to create a "My Map" in Google and pin all the spots you're planning to visit. Then you can schedule your tastings along the most logical route.
To help you find the best wineries in Napa, check out my personal Napa Map here.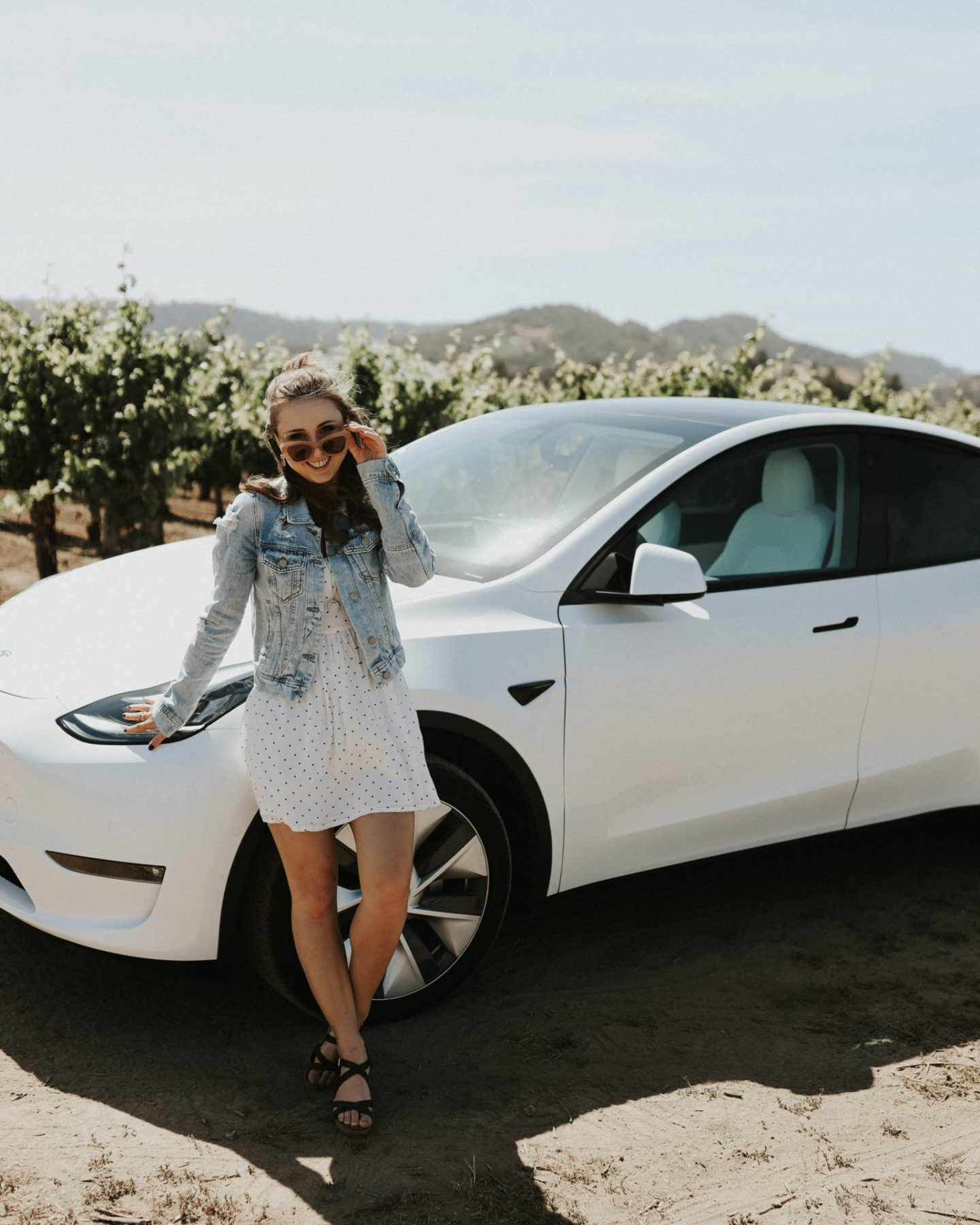 Napa Transportation: How to Get Around
The easiest way to get around Napa is by car — but if you don't have one, or want to focus on enjoying wine without the stress, there are plenty of options!
Is there Uber in Napa Valley?
Uber and Lyft operate in Napa, but often have long wait times and aren't always reliable. If you're planning on utilizing them, check the estimated pickup time ~15-20 minutes before you actually want the car to arrive.
You'll also want to choose tasting rooms that are close to the city centers of Napa, Yountville, St. Helena, or Calistoga, to minimize your chances of being stranded somewhere!
Are Wineries Walkable in Napa Valley?
If you stay right downtown in the cities of Napa or Yountville, there are plenty of cute tasting rooms within the walkable downtown area. If you're interested in the city of Napa, check out my experience in Downtown Napa here.
Best Driving SErvices in Napa Valley
Alternatively, consider renting a car or booking a driver. My recommendation tends to lean towards the this, as it just makes the whole day easier, safer, and more fun, since you don't have to worry about a designated driver!
My favorite driving service is North Bay Wine Tours. Operated by a husband and wife team, they do day trips in Napa and Sonoma and also offer options for airport pickups/dropoffs. All trips are done in a beautiful Tesla, so it's luxurious and sustainable! Check them out here.
When planning your wineries, keep in mind the location logistics discussed above! I also recommend only planning 2-3 tastings per day, but a max of 4. Any more than that and you're going to be wiped out!
Personally, my perfect day is a winery, a stop for a long, relaxing lunch, and then a second winery. But since I live here, I have all the time in the world to explore! If you want to do more, just remember to eat.
You'll want to plan for approximately 1.5-2 hours per winery, depending on whether you're doing a regular tasting or one of their more comprehensive experiences. Most wineries list on their site how long to expect to stay there. And when planning your reservations, be sure to factor in travel time!
Expect to pay anywhere from $30-150 (and upwards!) for a tasting in Napa. There are a handful of places that will waive the tasting fee if you purchase, but this isn't very common here.
I've saved all of my favorite wineries in an interactive Google Map. You can check it out here, view my experiences, and easily access their websites directly from the map.
Pro Tip: Book your reservations ahead of time. Most wineries in Napa require them now!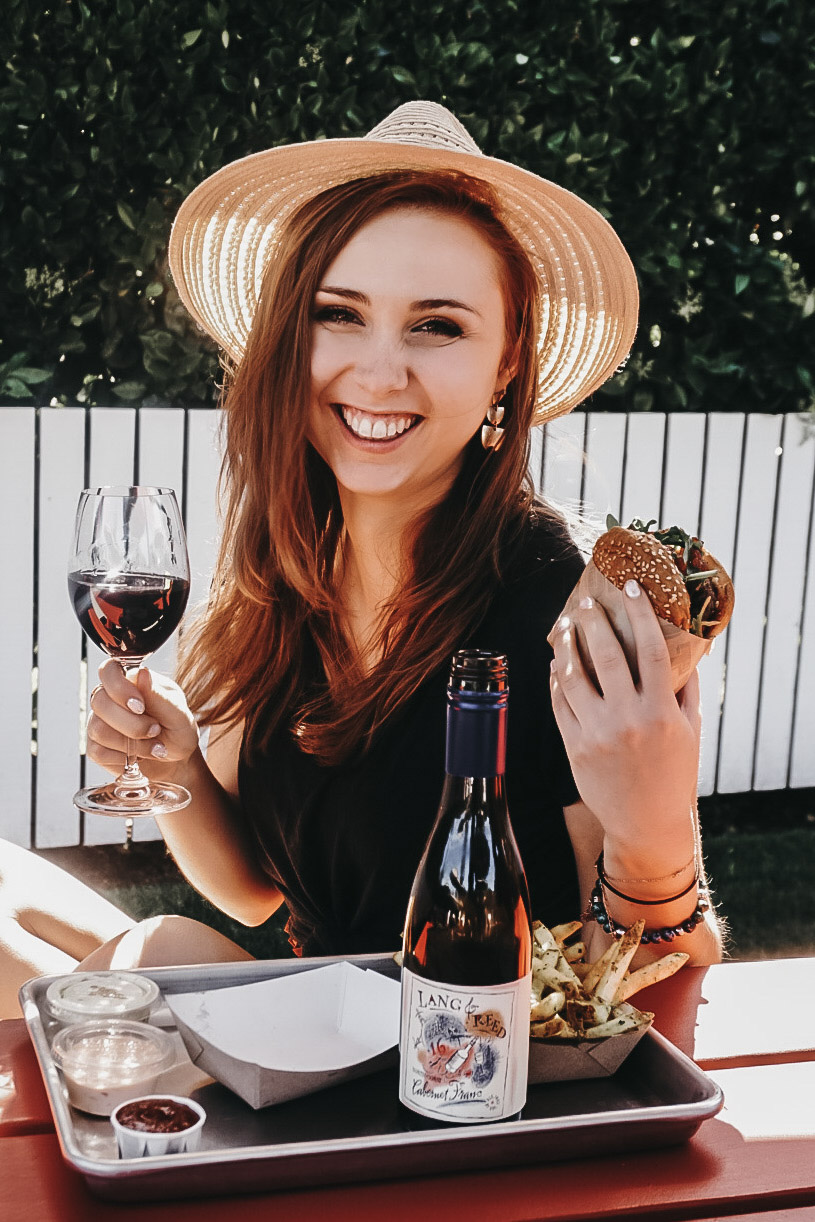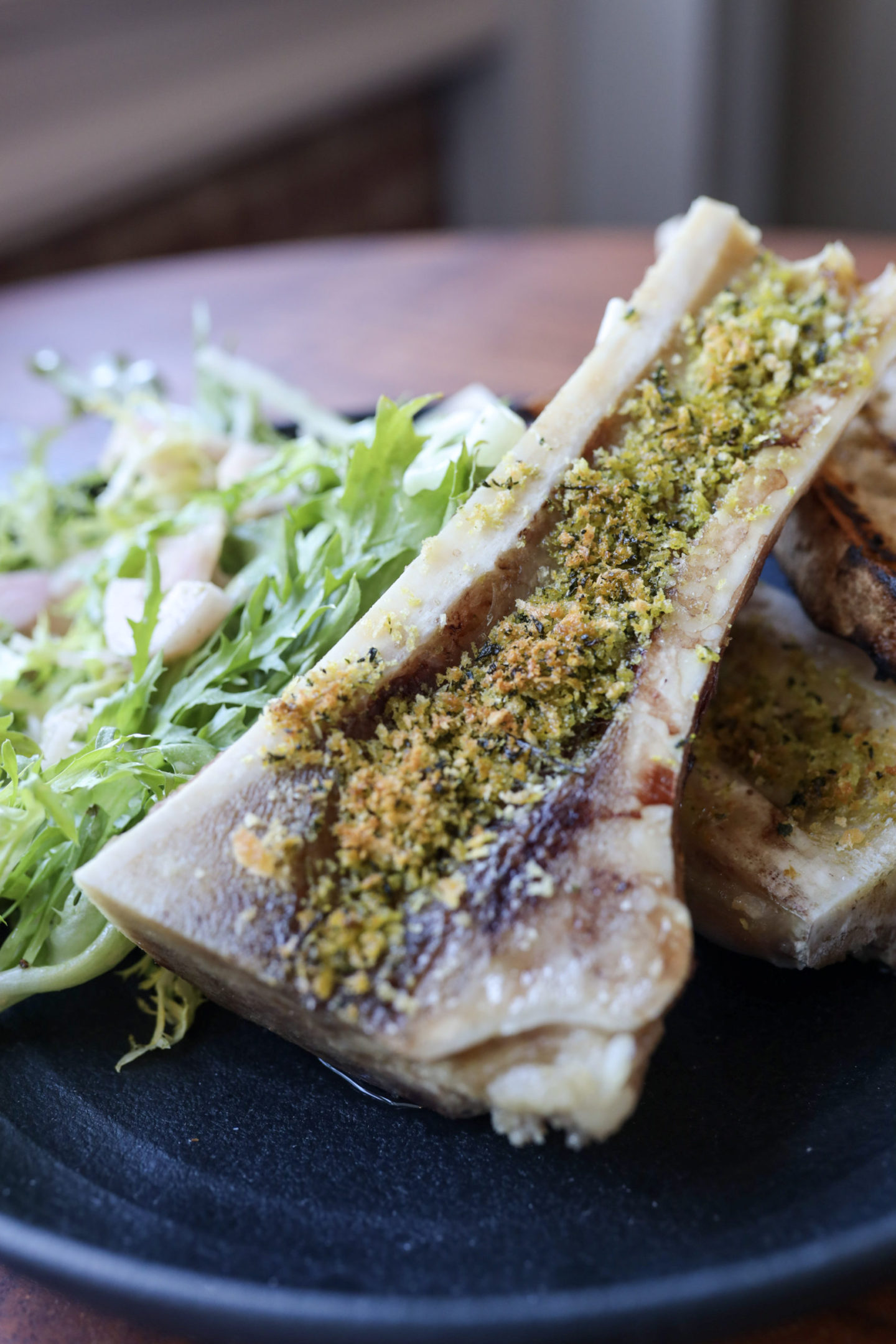 I love nothing more than pairing wine and food together – add in a vineyard view, and I'm in absolute heaven!
In Napa, only a handful. of wineries allow outside food and picnicking. If you're on a budget, seek out one of these options and grab sandwiches from Oakville Grocery, or pack some individual charcuterie boxes to bring with you.
Alternatively, book a picnic set up with Picnic Three or check if the winery offers a food pairing experience. Many wineries in Napa have in-house chefs that curate small plates designed specifically to pair with the wines.
Napa Valley is home to some incredible, world-class restaurant options. Eat at a winery for lunch, then head out to one of these for dinner. I've included my favorite spots in my Napa Map, which I update everytime I try somewhere new and fall in love!
Make Reservations. Most wineries in Napa are still operating under reservation-only. Sometimes it's possible to get reservations same-day or even walk in, but the more popular places book out months in advance, especially on weekends!
Consider Spitting. Yes, yes, it's amazing wine. But I promise, your tasting hosts would much prefer to see you spitting or dumping some of your wine than have you show up to a tasting plastered. Napa wines are beautiful and complex, and you want to be able to taste them!
Always Tip. Tipping at wineries is standard. Depending on the group size, quality of experience, and price tag, plan on leaving $10-20 per tasting. If it's a truly wonderful experience, feel free to leave more.
Remember: Wine is an Agricultural Product. In Napa, there are countless luxury tasting rooms and experiences, but there are also opportunities. to get in the vineyard and really see how wine is made. When planning your shoes, take this into consideration! Heels plus traipsing through the vineyard usually don't go well together!
Seek Out Unique Experiences. Beyond wine, Napa Valley is home to incredible hiking, hot air ballooning, horseback riding, gondola trips down the Napa River, incredible art, and more! Leave time in your itinerary for one of these memorable experiences.