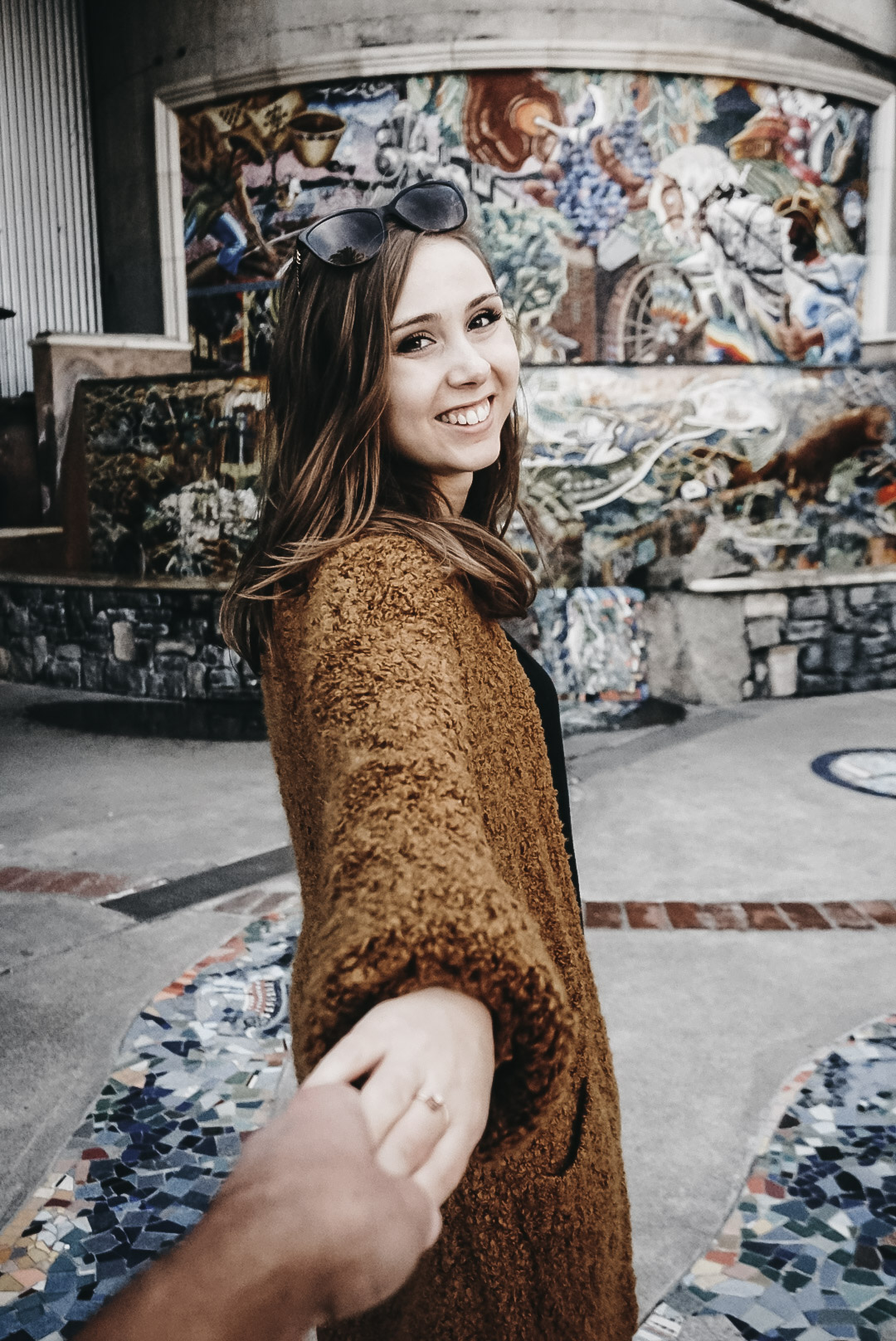 Napa Valley is most well-known for it's top-rated wineries and stunning geography. While wine tasting in Napa can be costly, there are ways to make it an affordable, yet enjoyable experience for every budget.
Do you love wine? Do you love Napa Valley? If the answer to both of those questions is yes, then we've got the perfect guide for you!
In this post, we'll share some tips on how to enjoy a day of wine tasting in Napa Valley without breaking the bank.
So whether you're a budget-conscious traveler or just looking to save a few bucks, read on for some affordable and cheap wine tasting tips that will have you sipping like a pro. Cheers!
Where is Napa Valley?
Napa is the golden standard for the wine industry in America. It is home to many of the most prestigious, world-class wineries and vineyards. Did I mention the gorgeous countryside that it rests in?
Located near San Francisco, Napa Valley sits in the beautiful, sunny valleys of Northern California. With perfect weather almost year-round, wine tasting in Napa is an experience everyone has to enjoy at least once.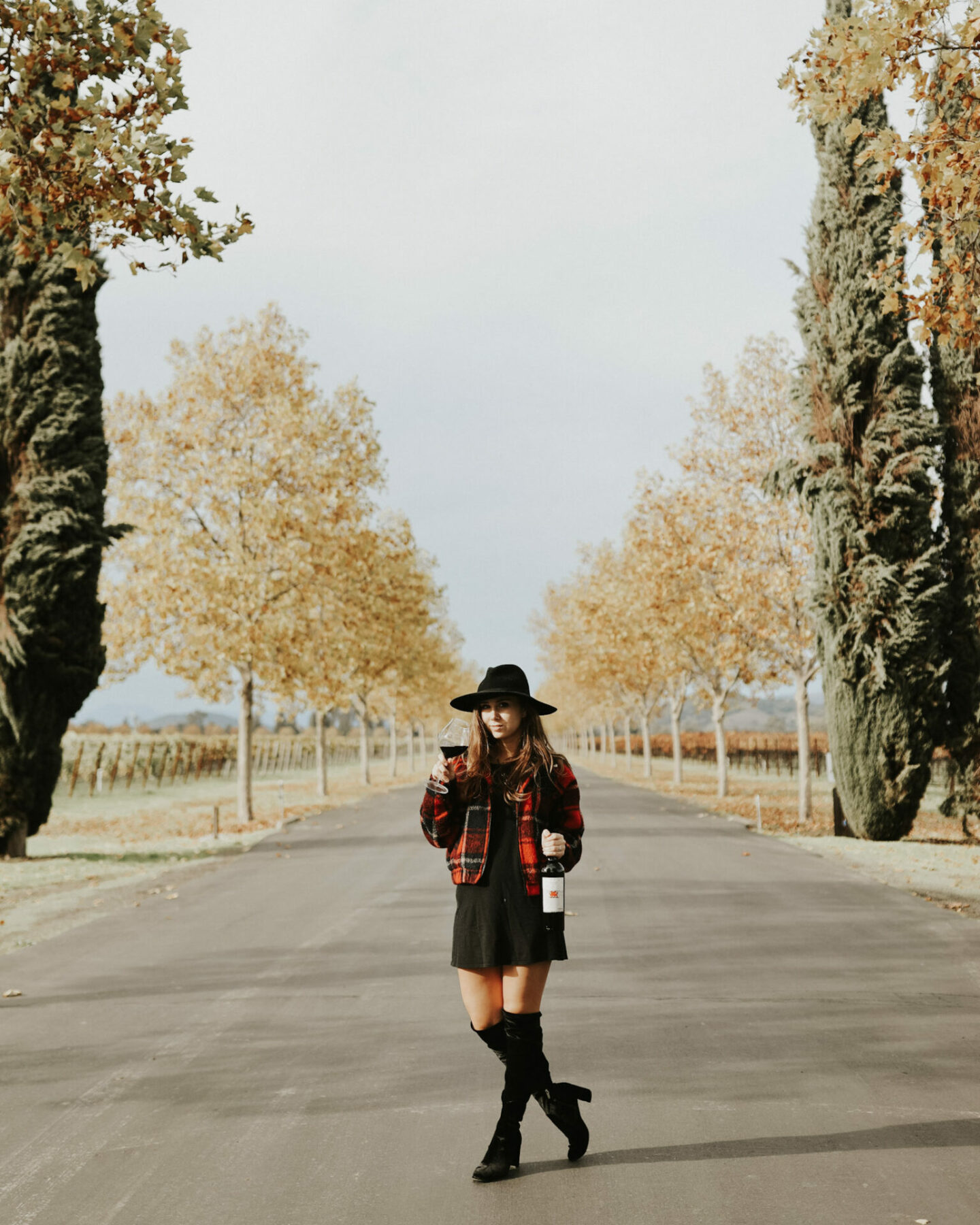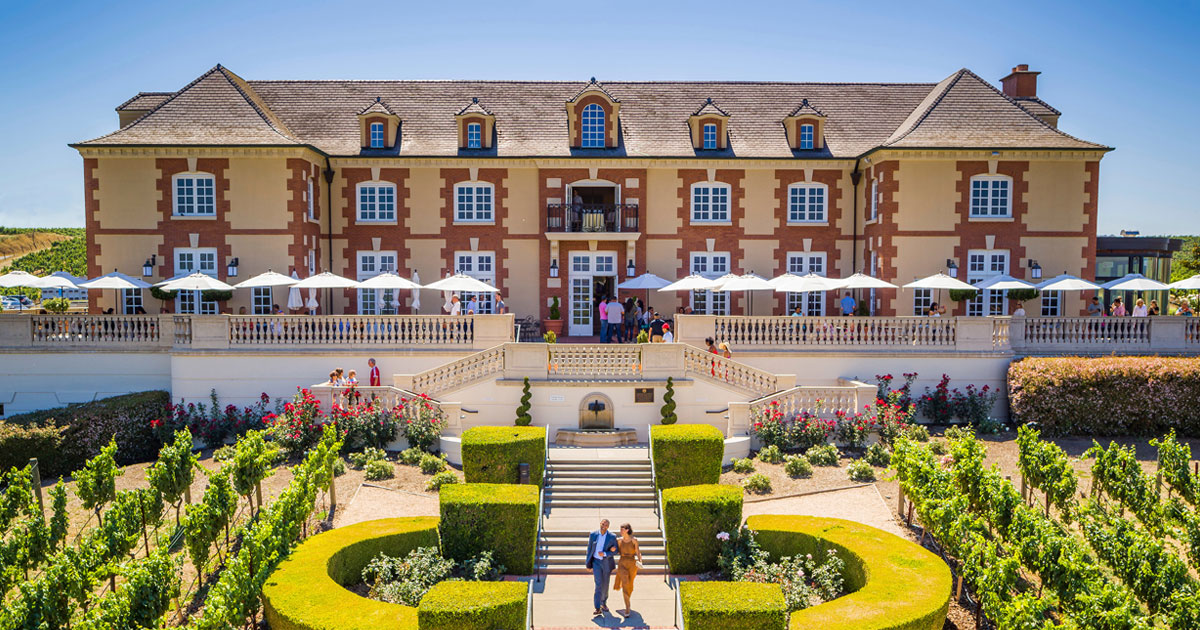 Cheap Wine Tasting Napa Options by Price – (Updated June 2023)
Free Wine Tasting Napa
Sutter Home – Perhaps the most well-known free Napa wine tasting, Sutter Home offers guests free wine tasting by reservation. When I visited in 2018, tastings typically happened at the bar in their beautiful tasting room, next to the iconic yellow "Sutter Home" you'll recognize from their labels. This tasting is ideal for those who prefer easy-drinking wines, white wines, and sweeter wines.
Smith Devereux Wines – On the opposite end of the spectrum, Smith Devereux also offers free wine tastings in Napa. Smith Devereux is a small, independently-owned, family winery that crafts fantastic Napa wines at relatively affordable prices. Generally, tastings are held one-on-one with Ian Devereux, one of the co-owners, in their beautiful vineyards. Reservations are required, and since the tasting is free and it's a small winery, please be sure to purchase a few bottles to support his business, or consider joining his wine club.
Napa Wine Tastings Under $30
Markham Vineyards – Markham Vineyards just opened their brand new tasting room in the fall of 2022. This female-led winery offers relaxing tastings both inside and outside on their charming patio. I'm especially a fan of their Merlots! Tastings are usually $45, however, with my special promo code you can get 50% off, bringing it down to just $22.50/person. Make a reservation on Tock and use code WINEWITHPAIGE.
Clif Family Winery – This is one of my all-time favorite Napa wineries! Call their Concierge and use code PAIGE for special 2-for-1 pricing on their Seasonal Wine Tasting Experience when booked mid-week (Mon-Thurs).
Must be booked via phone – 707-968-0625
Napa Cellars – Napa Cellars is a warm and welcoming winery with a beautiful outdoor space. They're one of the few picnic-friendly wineries in Napa, and are also dog-friendly! Their basic tasting is $25, and you can bring in your own food to enjoy with it.
RD Winery – RD Winery is the first Vietnamese-owned winery founded in Napa Valley. This women-led winery offers a $25 tasting for their "Fifth Moon" wine label that features 5 incredible & delicious wines. They provide lots of food add-on options, a cute tasting room that's surrounded by sustainably grown gardens and is also dog-friendly!
Trefethen is one of my all-time favorite Napa wineries. They're family owned and have a full-range of experiences available. They JUST launched their brand-new "Take off with Trefethen" experience for $30. It's designed for entry-level wine drinkers and is a fun and educational experience and available Monday-Thursday.
Rombauer Vineyards is one of my go-to Napa recommendations. They're friendly, craft incredible wines, and have beautiful hilltop vineyard views. They offer a full range of tastings, with their entry-level experience checking in at just $20. Despite its affordable price tag, it's still a full experience — I learned so much from our passionate and friendly host! Rombauer tasting information here.
Napa Wine Tastings Under $40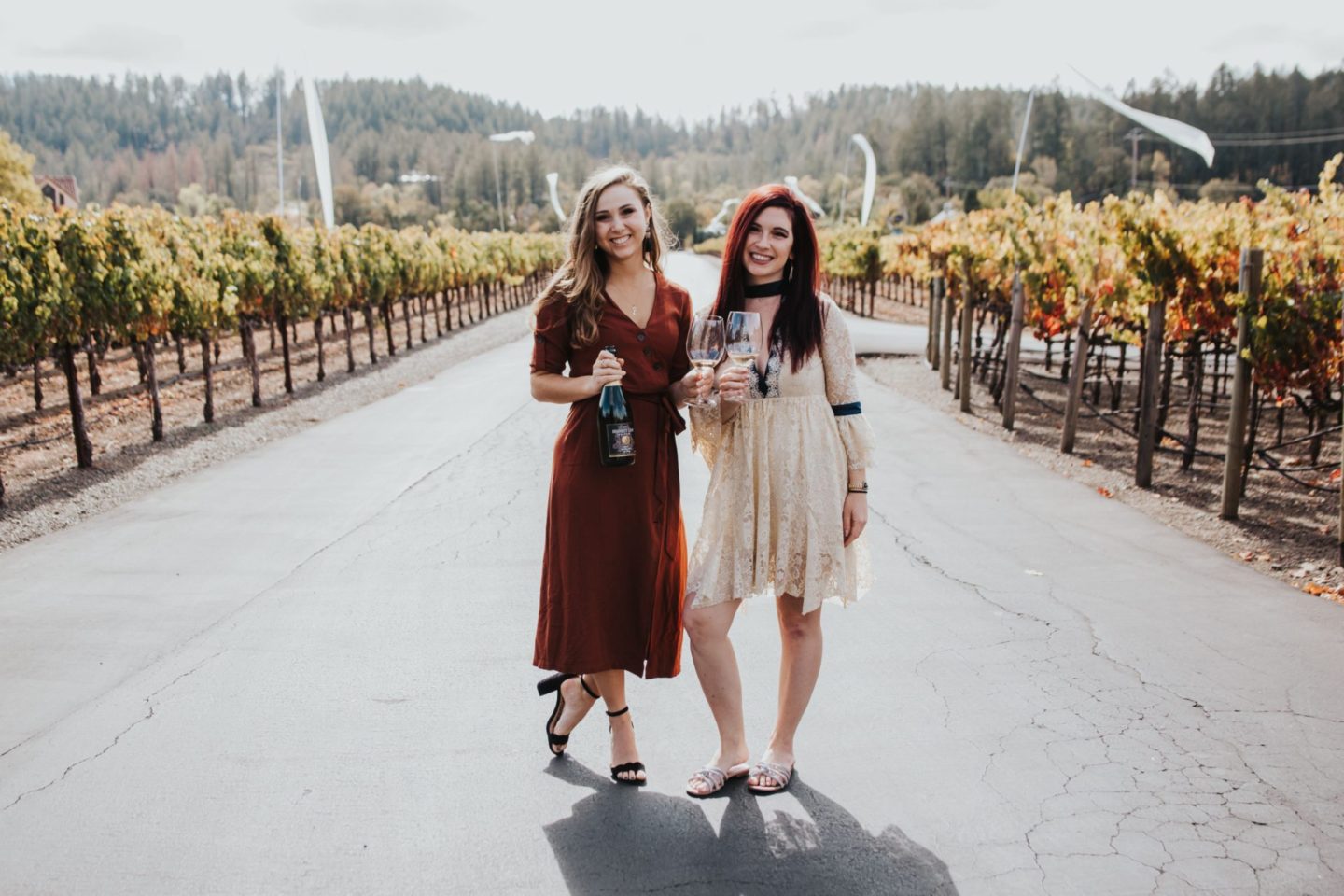 More Tips for Enjoying Budget-Friendly & Affordable Wine Tasting in Napa
Napa Valley is known for it's high-end, often expensive winery selection. However, it is possible to experience all Napa has to offer without breaking the bank.
Through my own experience and research, I've nailed down exactly how to enjoy Napa on a budget:
Purchase a Napa Wine Tasting Card
You can purchase different wine tasting cards to save money at various wineries. The Taste Napa Downtown wine tasting card is available for $25. It is usable at 12 tasting rooms in Downtown Napa.
Alternatively, you can purchase the Napa Priority Wine Pass to enjoy two tastings for the cost of one. It costs $25 per person and is active for an entire year.
Some tasting rooms will allow you to bring your own picnics to enjoy on winery grounds. You can save a pretty penny by munching on your own food, while you sip on wine outside in the sunshine.
I recommend bringing an ice-chest filled with a variety of snacks. This can also double as safe storage for your purchased wine.
Always check with each winery in advance to make sure they allow for picnics. Some vineyards in Napa do not hold the proper permits to allow this. However, I know for certain that Napa Cellars does! And here's a full list of my other favorite picnic-friendly Napa wineries.
The Napa Valley Winery Finder App allows you to find wineries nearby and offers recommended places with times, phone numbers, and reviews. For a small fee, you can also get access to a ton of amazing coupons, which includes free tastings and two-for-one deals.
This is a great way to visit the more prestigious wineries or to scope out those that already have budget friendly options. Download it for iOS here.
Do Your Research Ahead of Time
A few places in Napa offer tastings that are less than $20, but you'll have to do your research to find them.
The Napa Tourist Guide is another wonderful free resource and/or be sure to try out one of the tasting cards. Alternatively, scope out each tasting room's website ahead of time to make a schedule ahead of time.
Also, be sure to check out Sutter Home. Not only is it a well-known household brand, but it's also the last free tasting room in Napa.
Sonoma Valley is located within a few miles of Napa and has countless wineries to enjoy, as well.
Compared to Napa, Sonoma wineries are typically more affordable, so it is a wonderful place to visit when on a budget. They also have delicious restaurants, chic hotels, and quaint B&B's.
Instead of hiring a shuttle or Uber to drive you from winery-to-winery, find a friend to be the designated driver for the day. You can take turns each day, so that everyone can partake in the fun.
If you fly in and out of Sonoma, Sacramento, or San Francisco airports through Alaska Airlines, the Wine Flies Free program transports your wine back home for free!
Free Activities in Napa
In addition to sipping delicious wine surrounded by vineyards, Napa offers many activities to enjoy.
There are plenty of hiking trails nearby– for every fitness level. Downtown Napa is filled with beautiful shops to window shop and browse through. You can also walk along the Napa River downtown pre or post-dinner.
And, saving the best for last: Napa hosts a Downtown Napa scavenger hunt. It's a fun and free way to get off the beaten path!
Also, if you're feeling adventurous, you can explore the regions surrounding Napa Valley, such as Lodi, the Santa Cruz mountains, and Tri-Valley. These areas offer their own wine tasting experiences, in addition to other outdoor activities!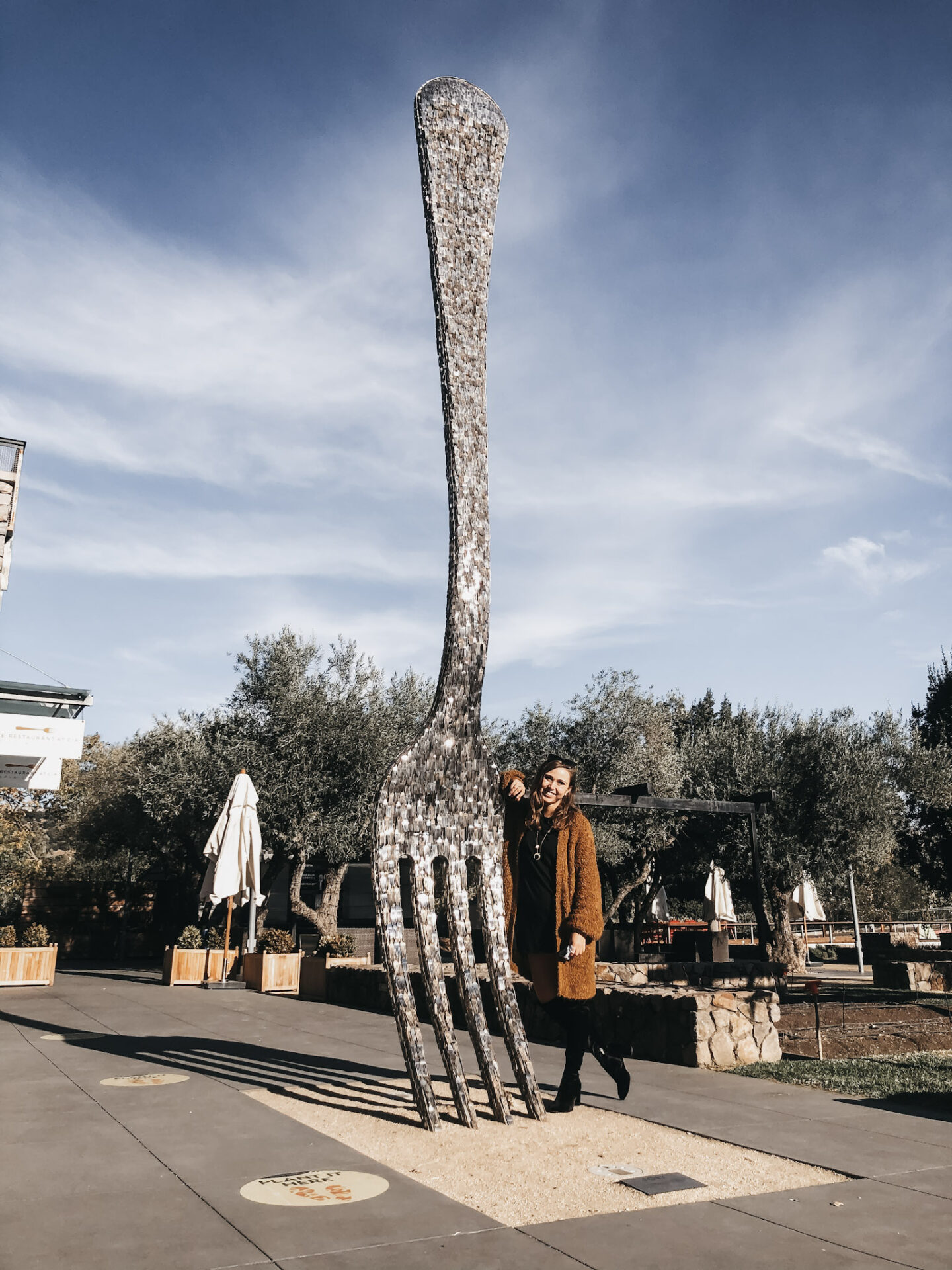 Affordable Dining in Napa
While the wineries are beautiful and the wine is delicious, no wine tasting trip is complete without outstanding food. While there are many high-end, 5 star restaurants to choose form, there is also a vast selection of affordable dining options:
Heritage Eats is fast and casual. It's a great local spot.
Mother's Tacos is a new local Mexico City-inspired taco spot. It's incredible!
Clemente's at Val's is a grab & go Italian restaurant that the locals love. It's a hidden gem!
Tannya's is a delicious and authentic Mexican spot.
Oxbow Public Market is a one-stop-shop for dining and shopping. It offers a variety of cuisines for an affordable price.
While it's easy to be intimidated by the cost of wine tasting in Napa Valley, it doesn't have to cost a fortune. With a little research, you can enjoy all of the best things ini Napa on a budget!