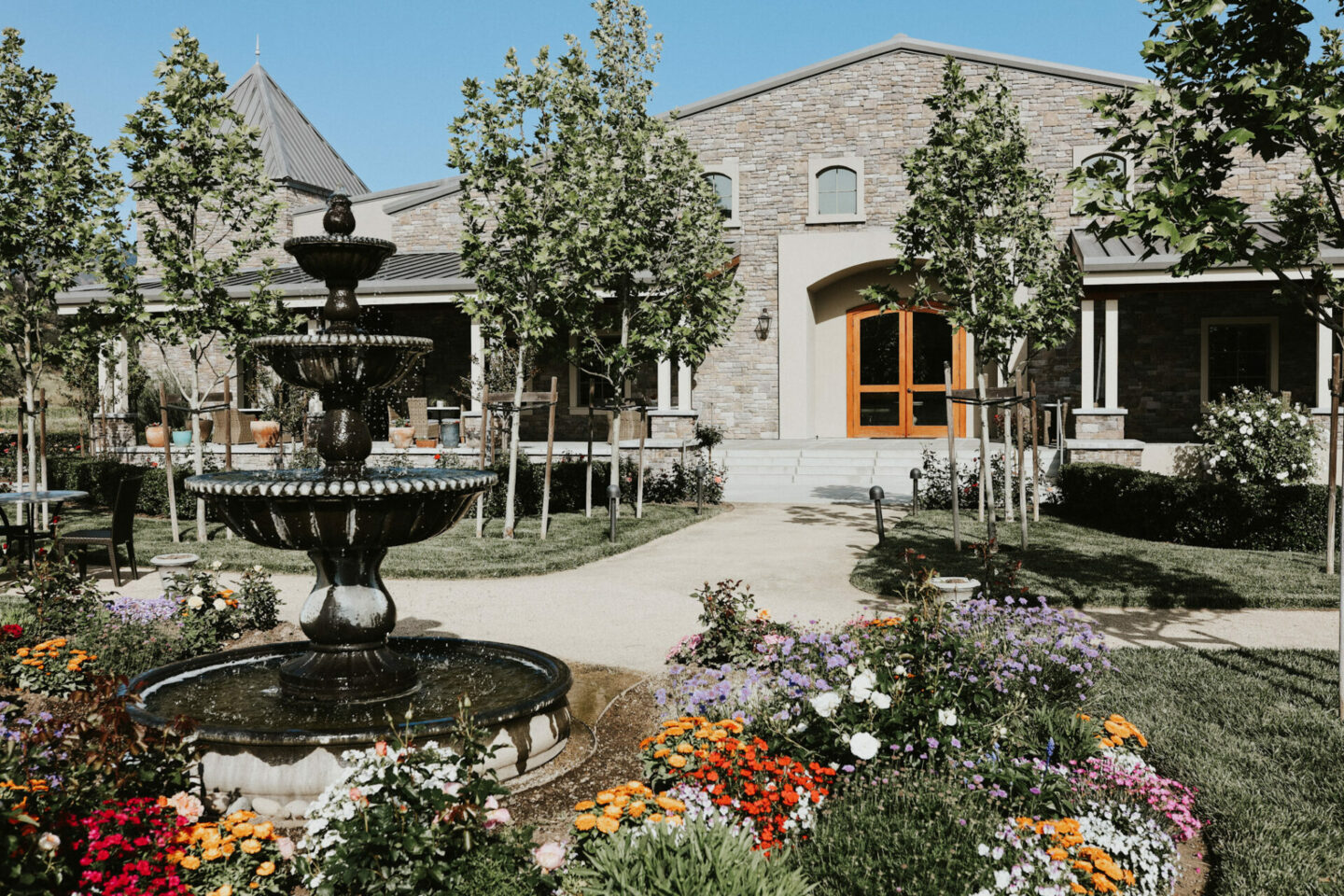 It's no secret that Calistoga is home to some of the best off-the-beaten-path wineries in Napa. And yet… people still don't venture up here nearly often enough. The scenic views, sprawling vineyards, and – of course – fantastic wine more than make up for the long drive.
An afternoon of tasting at Girard Winery is like a welcomed oasis from our otherwise chaotic and cluttered lives. On my first visit, I immediately fell in love with their chic garden patio – a beautiful outdoor tasting setup surrounded by flowers, an overflowing fountain, and vines all around.
Read on for my full wine tasting review of the Girard Winery tasting experience!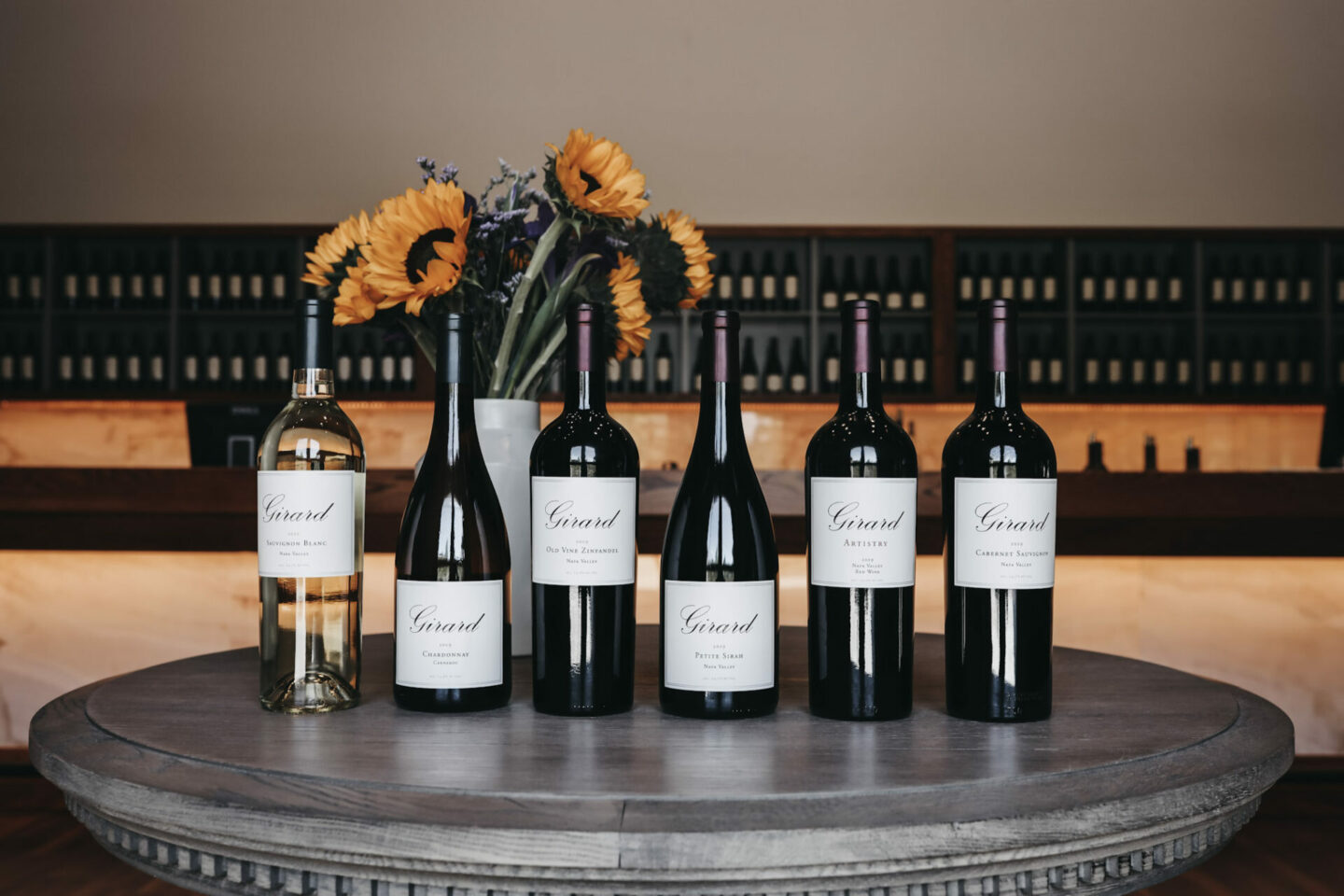 Girard crafts a wide range of wines. They have everything from the expected Napa Cabernet Sauvignon to Chardonnay to Sauvignon Blanc to Merlot. And then some more: Malbec, GSM Blends, Petite Verdot, Cabernet Franc. The list goes on.
Forged from decades-long relationships with growers throughout the valley, Girard is able to source high-quality fruit from all over Napa Valley. Some of their wines are blends designed to showcase the best of the varietal, others are single-vineyard, high-end collectible treats. Red wine makes up the bulk of their assortment, but there's truly something for every palate here.
Girard Winery began in 1975 as a dream of a father-son duo. The two shared a passion for high-quality wines, a respect for the Valley's rich history, and a pioneering spirit. Today, that tradition and passion for winemaking continue with a new leader, Pat Rooney, who purchased the winery in 2000.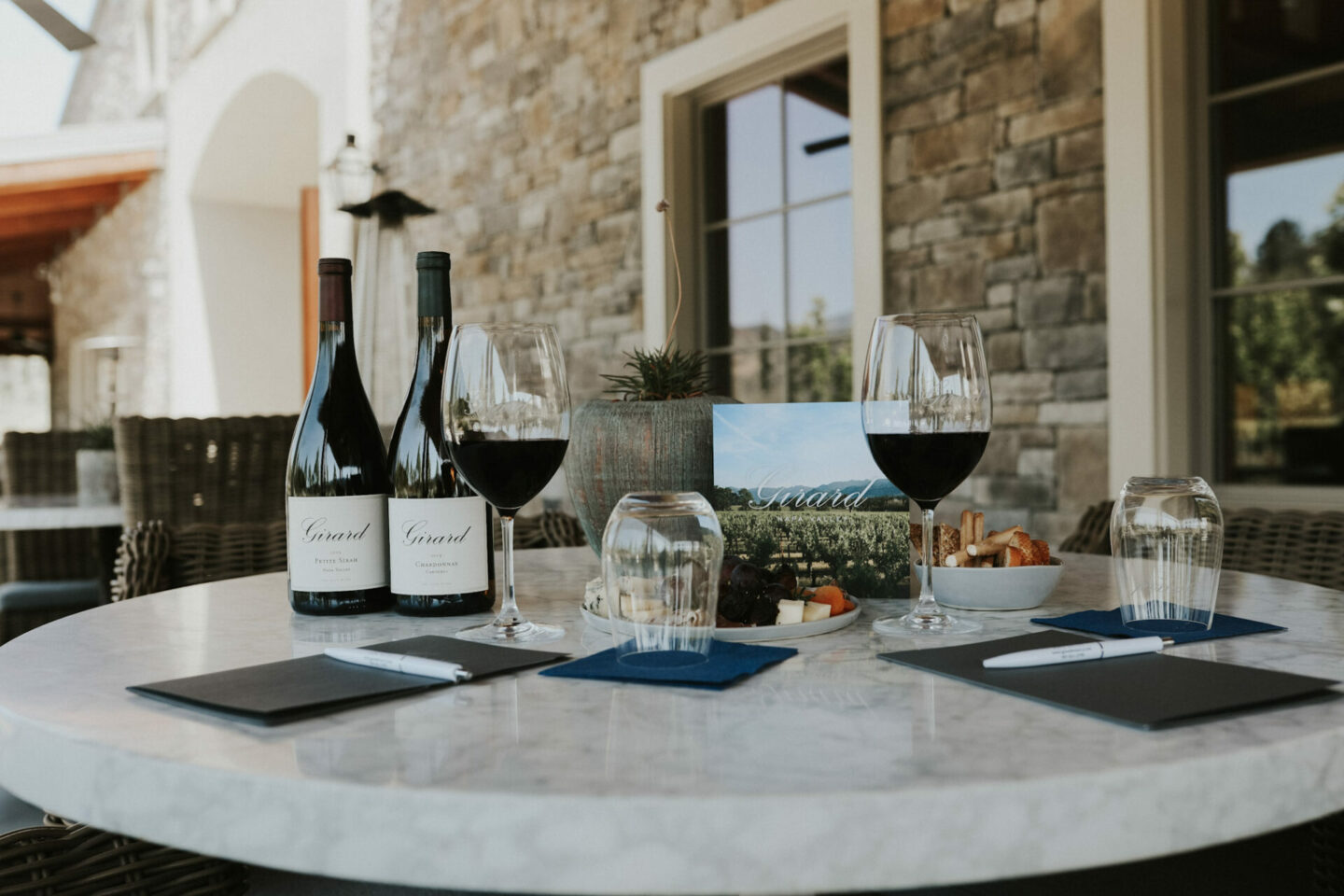 What to Expect When Tasting at Girard
Nestled between the Vaca and Mayacamas Mountain Ranges in picturesque Calistoga, Girard Wines offers laid-back and relaxing seated tasting experiences.
Wine tastings are typically offered outside, either in the beautiful garden area or on their chic-covered patio. Both offer unforgettable vineyard views. In case of inclement weather, tastings are held indoors – I especially loved their cozy fireplace lounge area!
Tastings include a range of their distributed current releases and their small-production, limited-release wines, depending on what you want to dive into.
I especially loved their Artistry blend red wine, which is comprised of the five Bordeaux varietals: Cabernet Sauvignon, Merlot, Cabernet Franc, Petit Verdot, and Malbec. They actually offer a tasting that deep-dives into this wine and the varietes that create it; check out their Discovering Artistry tasting.
You can't go wrong with any of their tastings though – everything I sampled was delicious!
Check it out for yourself, and let me know in the comments what you loved best.
Cheers!
>> This post was sponsored by the brand, however, all tasting notes and opinions are my own. I am so grateful for brands I love who support what I do; thanks for supporting them back! <<
Other Posts You Might Like...