Moving to downtown Napa was by far the best decision I've ever made. I'm happier than I've been in a long time. I feel like I'm finally on the path that's meant for ME, not what I thought people expected of me.
Goodbyyyyye corporate world!
Recently I had the opportunity to partner with Downtown Napa to explore my new hometown — and WOW! I'm blown away by how much amazing food, beautiful scenery, and things there are to do in the downtown area alone.
When most people plan a trip to Napa, their initial thought is of sprawling, beautiful vineyards, quaint wineries, and charming country roads.
And while YES, all that exists in Napa and is well worth your visit, there are even more adventures waiting for you right downtown.
Downtown Napa is a fantastic place to book your hotel — giving you the chance to spend your mornings and evenings, pre- and post-wine, wandering along the beautiful Napa River, dining at world-class restaurants, and exploring the other adventures downtown has to offer!
During my two day "staycation", we covered A LOT of ground! Here are a few of my favorite places from the trip to check out on your next visit here!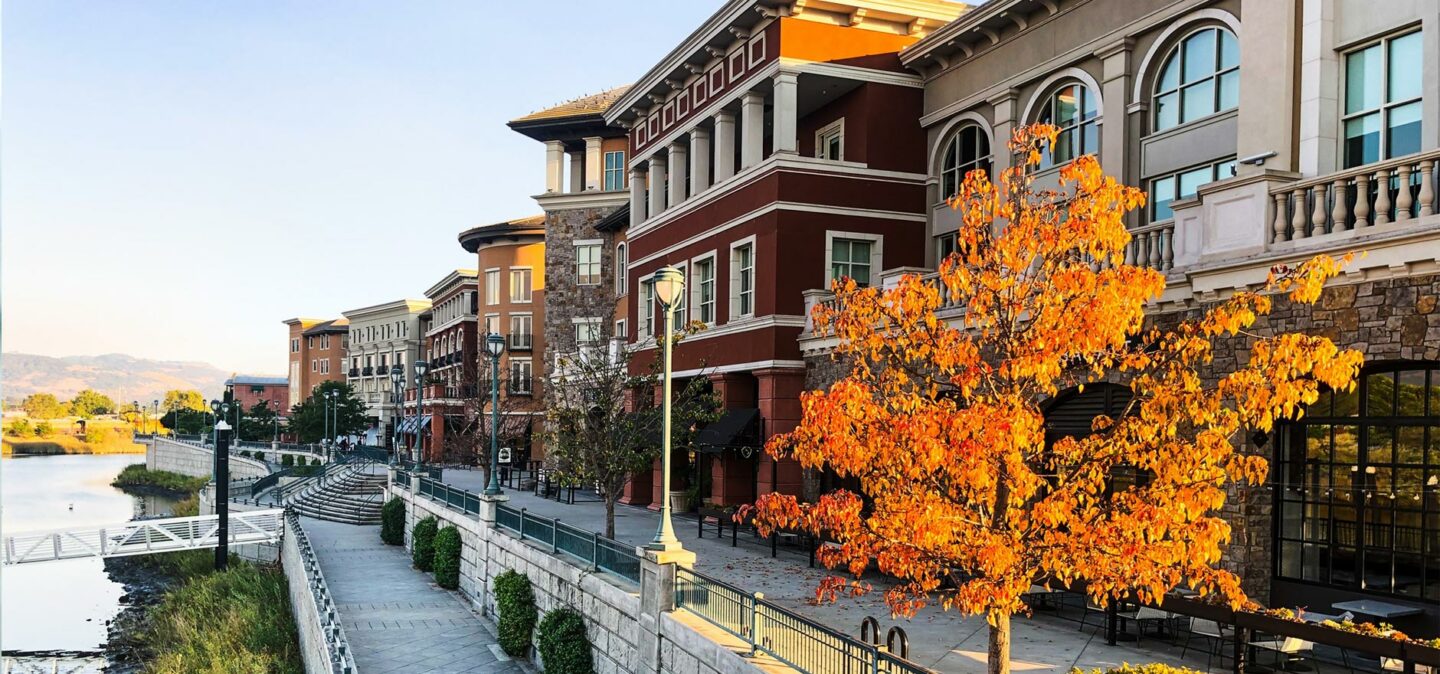 Things to do in Downtown Napa
Downtown Napa is small and charming – but it has a lot to see and do! There are picturesque parks, beautiful gardens, walking tours, tons of restaurants, and great shopping. There are many fun things to do in downtown Napa for the whole family.
Downtown Napa Gondola Tours
Who would've thought you could take a beautiful Gondola down the Napa River?? I had no idea this existed until recently, but WOW! It was such a magical experience. Bring your own wine and some cozy blankets, then be transported to a serene reality, complete with an authentic Venitian Gondola and charming Italian music. Enjoy scenic views of Downtown Napa as you cruise down the river.
Art Gallery Napa Valley
One of my favorite things to do in Downtown Napa is to explore local art. Located in the heart of downtown Napa, the Art Gallery hosts the creative work of over 50 local artists. There's something for everyone — the gallery offers a variety of media including acrylic and oil painting, watercolor, photography, jewelry, fused glass, pen & ink, monotypes, woodwork, textiles and greeting cards.
Downtown Napa Shopping
There's nothing I love more than a downtown Napa shopping spree! There are so many cute boutiques and locally-owned places.
Honey Whiskey
Be sure to check out Honey Whiskey, a woman-owned boutique where I frequently update my own wardrobe. Alexis, the owner, stocks chic modern bohemian styles that combine on-trend pieces and eclectic-yet-classic finds. I always discover something to love when I stop in!
Also, stop by __ in downtown Napa and use code SOMETHING.
Napa Farmer's Market
Be sure to also check out Napa's farmer's market – the best place for downtown Napa shopping! Here you'll discover an array of fresh, seasonal produce, seafood, and locally made artisanal and craft products. Napa Valley's unique agricultural environment provides the basis for a year-round market filled with beautiful offerings. Check out my favorite booths at the Napa Farmer's market here!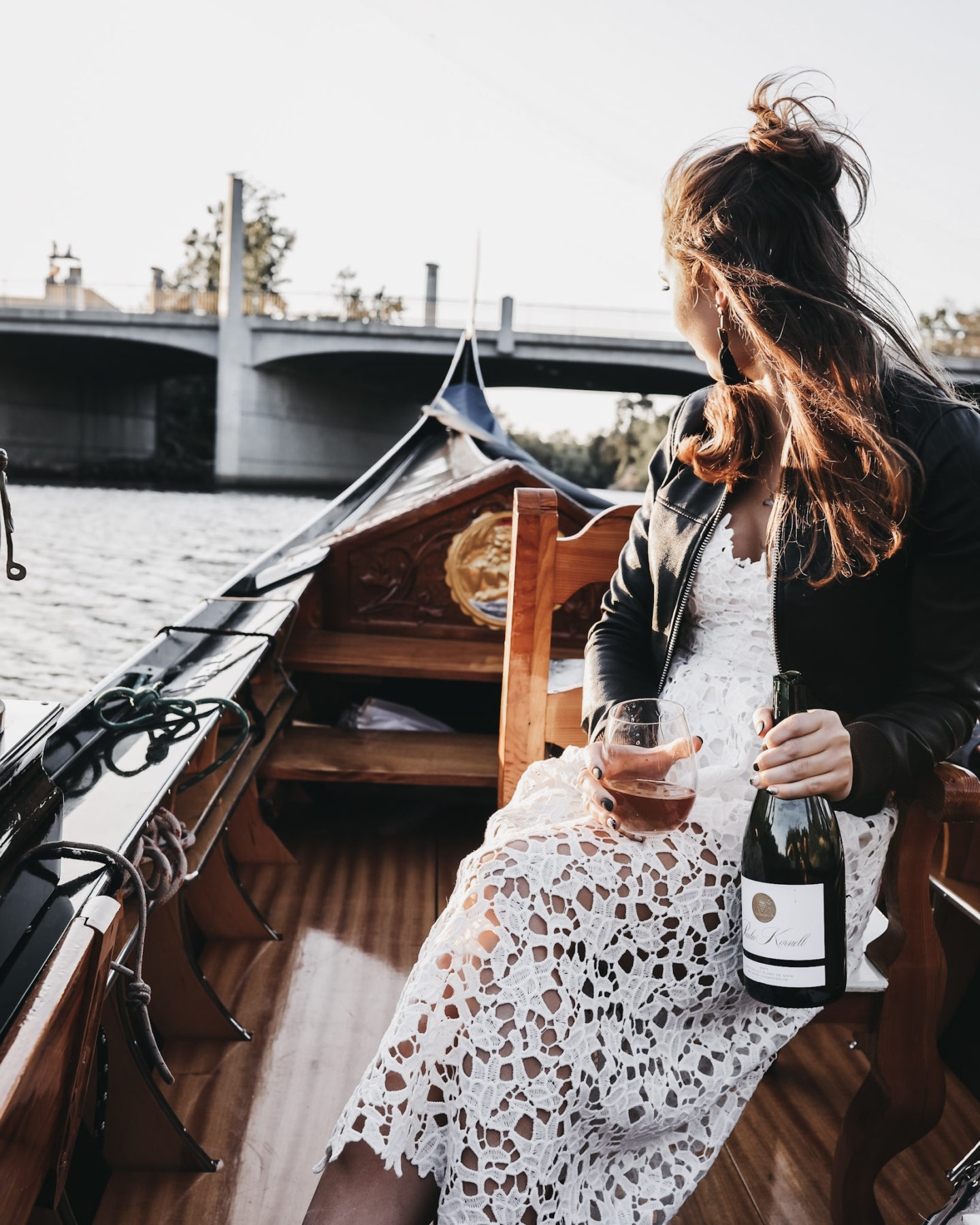 The Best Downtown Napa Tasting Rooms
Explore the best downtown Napa wine tasting rooms on foot – You can hit up tasting at the best wineries around and not have to worry about driving!
Quilt & Co.
Quilt & Co is home to the wines of Joseph Wagner, a fifth generation Napa Valley winemaker. His wines are crafted under multiple labels and in multiple locations, but all made with an intense focus on quality and enjoyability.
This downtown Napa tasting room currently hosts tastings indoors or outside on their beautiful patio space that's complete with wooden flooring and eye-catching chandeliers. The wine tasting is fantastic!
Be Bubbly
The first & only dedicated Champagne & sparkling wine lounge in Napa Valley, Be Bubbly offers some of the best sparkling wine from around the world — including an extensive by-the-glass menu. The space is cute and everything is very on-theme, including chandeliers that look like bubbles and tabletops scattered with champagne corks. While technically more of a wine bar than a downtown Napa tasting room, I still think it's well worth a trip, as you can sip sparkling wines from all over the world, under the guidance of a well-educated staff.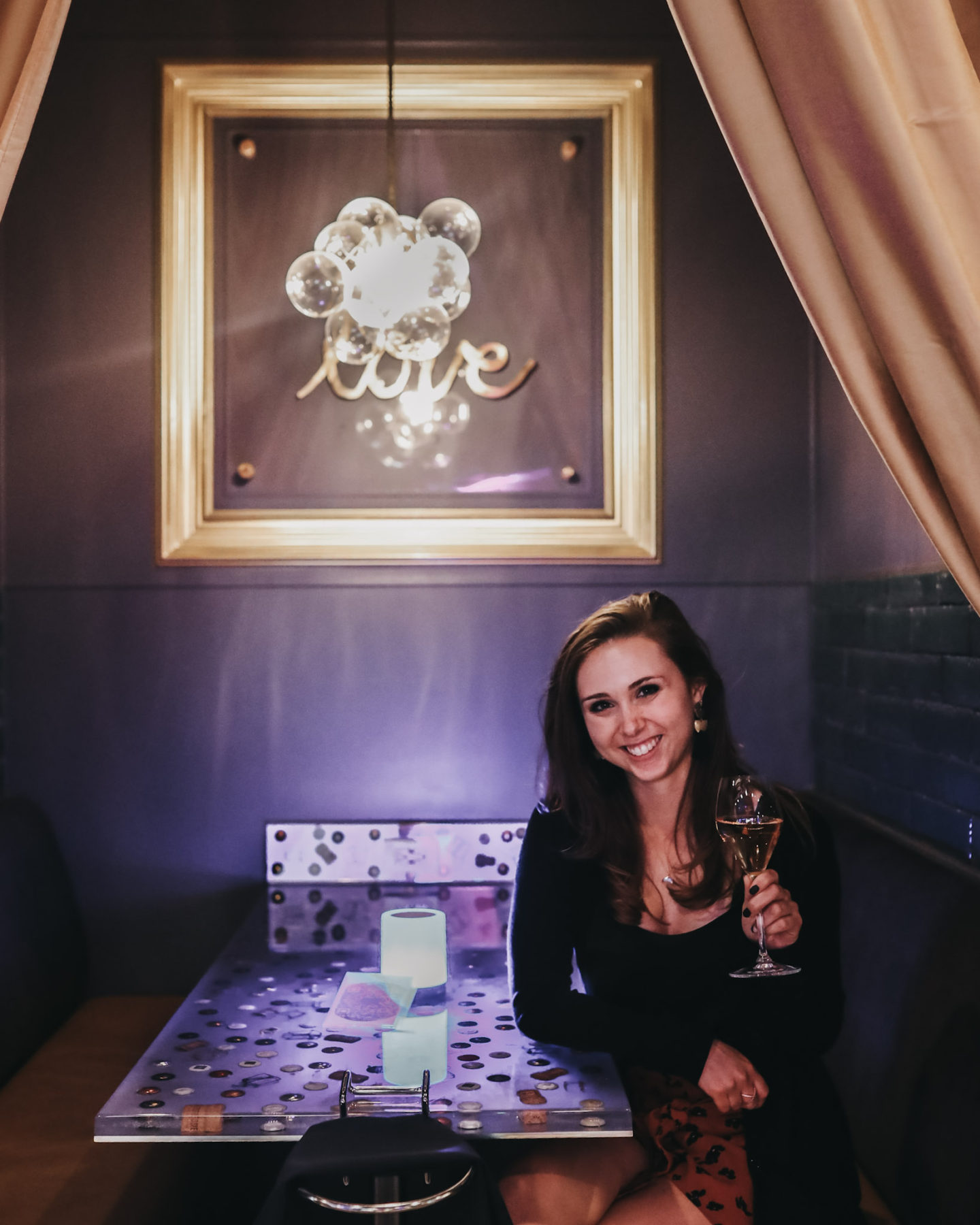 Best Downtown Napa Restaurants
When you hear the word Napa, what comes to mind? Chances are, it's wine and food. There are plenty of delicious downtown Napa restaurants that feature cuisine from around the world as well as local specialties. Below, I've compiled all of my favorite spots to help you find the best downtown Napa restaurants.
Avow
Avow is magical. Just magical. I'm still dreaming of their delicious Bone Marrow and the crispy duck (and I'm drooling about it as I dream!) The aesthetics inside are absolutely gorgeous, featuring chic details like a tin ceiling, a beautiful old carved wooden mantel behind the bar, and plants. Lots of plants.
From the second floor, where their dining room is, you can gaze out at the Napa River, or head up to their third-floor bar for a rooftop patio experience. It's one of the most memorable downtown Napa restaurants.
Oenotri
Oenotri serves Italian cuisine in the heart of downtown Napa. We stopped here to split some delicious wood-fired pizzas after wine tasting. They're big believers in keeping it local– the restaurant also owns a 5-acre culinary garden just a few miles from the restaurant where 80% of their menu is sourced during peak season.
Best breakfast downtown napa

Eating is a way of life. After a late-night of wining and dining in Napa, you need some good breakfast! Find breakfast downtown Napa that's easy on the palate – check out these highly-praised breakfast spots that I love to frequent!
MODEL BAKERY
Ahhh, bread. Carbs are the way to my heart, and there are plenty to be found at Model Bakery! For almost 90 years, Model has been a mainstay for breakfast downtown Napa, serving up some of the best breads, pastries, and coffee. They're most-known for their english muffins, although I personally have yet to have one. Their chocolate chip cookies, on the other hand, I can definitely give 10/10 stars. SO delicious!
NAPA COFFEE ROASTERS
Napa Coffee Roasters is a staple in my Napa life now! I'm obsessed with their Lavender Vanilla latte (you may have seen my Instagram stories, weekly, about these!) They're also huge supporters of the local area.
Napa General Store
For a sit-down breakfast downtown Napa, stop by the Napa General Store. Their menu offers something for everyone, including favorites like omelets, waffles, all-natural sausage, house-smoked bacon and buttermilk waffles. You can enjoy sitting indoors in their old-time dining room or enjoy the sun on their patio that faces the Napa River.
Best Hotels in Downtown Napa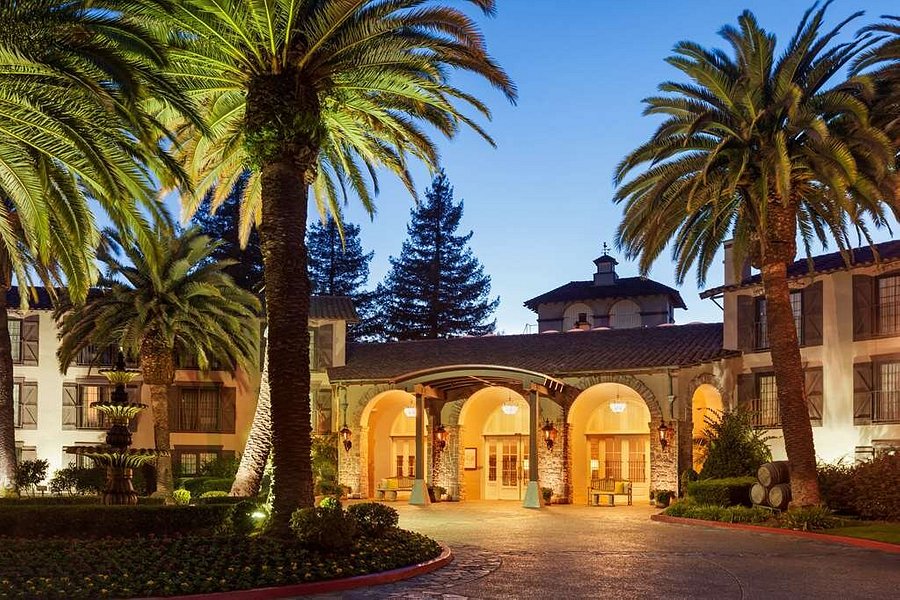 During my staycation, we had the opportunity to check out the Embassy Suites by Hilton. The property is absolutely gorgeous and they have a stunning outdoor pool that's perfect for those lazier Napa days. Located just minutes from downtown, it's the perfect spot for whatever your Napa adventures have in store. There's also a restaurant on-premise and they host complimentary evening wine receptions, in case you're in search of more vino.