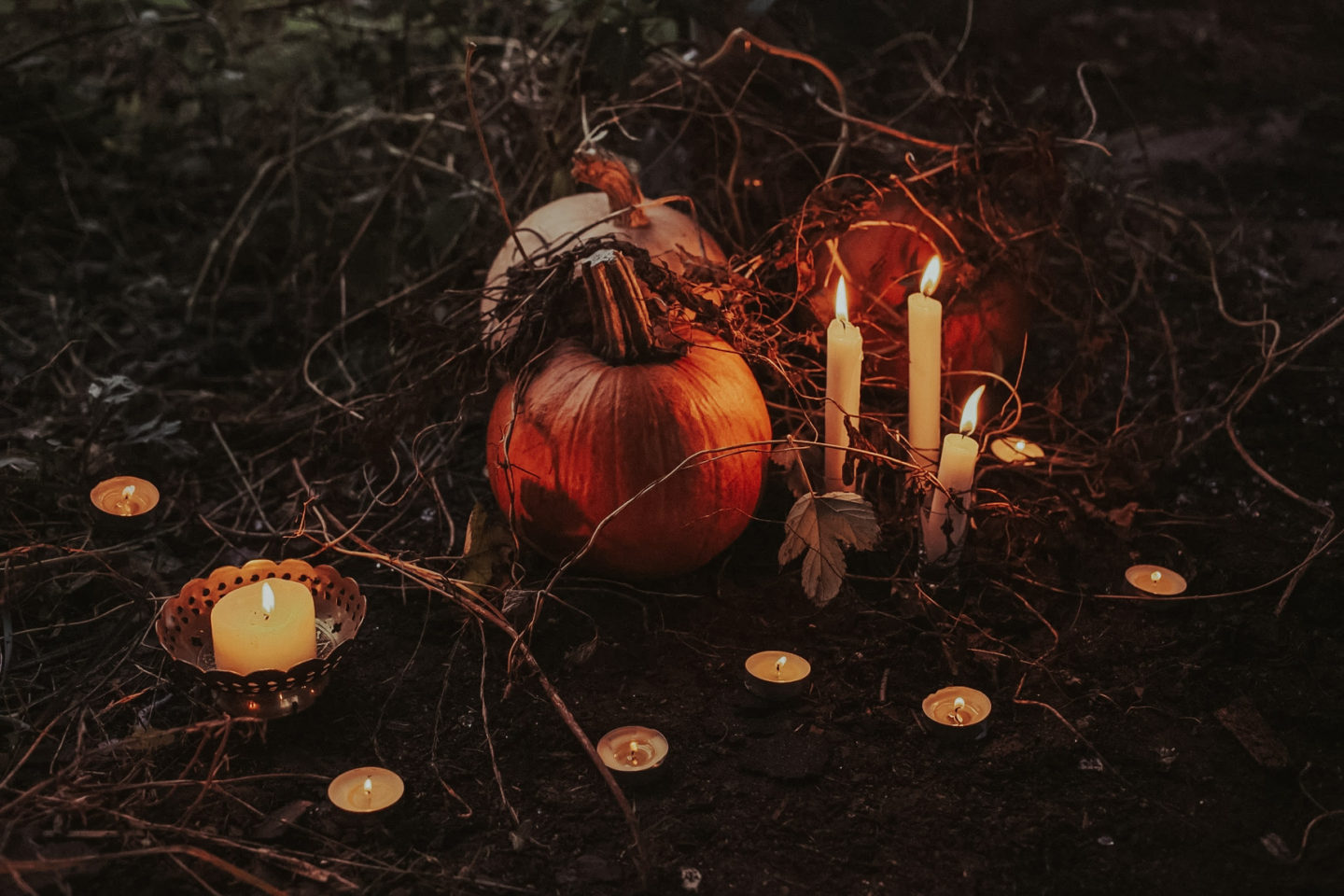 When you think of wine country, the word "haunted" may not be the first thing that comes to mind. But it may surprise you to know that more than a few haunted wineries exist in the world.


In the spirit of Halloween, I've rounded up six spooky destinations for you to visit on your next adventure to wine country.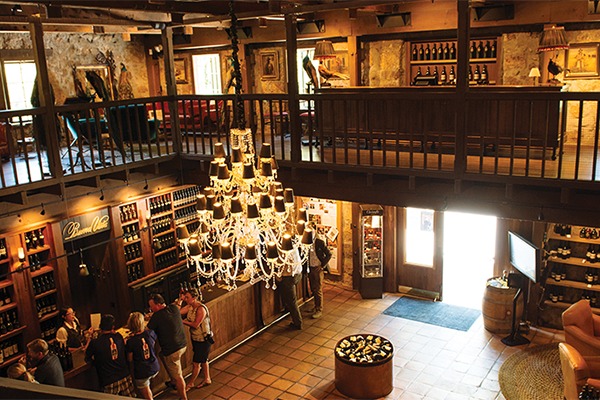 The eerie side to this Sonoma winery stems from its colorful founder, Agoston Haraszthy, a European immigrant who dubbed himself the "Count of Buena Vista".
Haraszthy founded the winery in 1857 and was an innovative vintner and energetic promoter of premium California wine.
In 1862, legend has it that 20 migrant workers were bottling, corking, and wiring Champagne magnums in the deep wine caves when a minor earthquake triggered a cave-in. The men were left buried alive amidst cases of fine champagne.
In 1869, Haraszthy met an unfortunate end in an alligator-infested river in Nicaragua. His remains were never found, but some say his spirit returned to the winery.
Ghostly apparitions and spirits are said to periodically roam the upper level of the Buena Vista Winery tasting room carrying flickering lanterns at night. Guests and staff have also reported loud, unexplainable noises sometimes heard in the wine cellars in the wee hours of the night.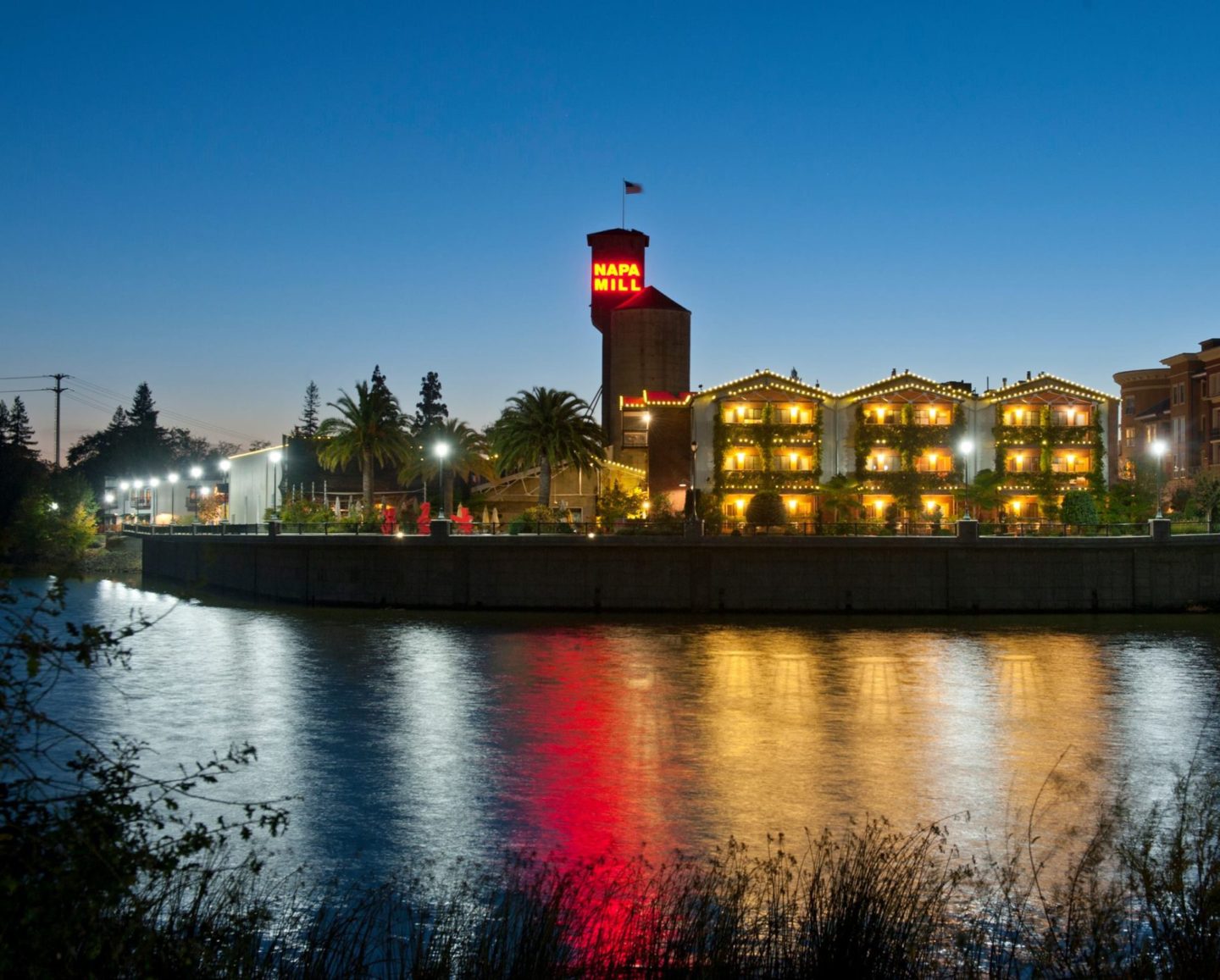 The Napa River Inn (originally home to a warehouse) was built in 1866 and owned by Albert Hatt Jr. and his wife, Margaret. In 1906, Margaret died, leaving behind Albert and their five kids. Within a few years, Albert became overwhelmed with caring for his five children and was in bad health.
His health and overwhelm got so bad that on April 1, 1912, Albert Hatt Jr. hung himself from a wooden beam in the warehouse. The building on the banks of the Napa River in the city's downtown district has never been the same.
The somber site of his death now houses Sweetie Pies Bakery. In room 208 (the room directly above the bakery) and its neighboring rooms, there have been numerous reports of paranormal activity. These sightings include that of a woman in white wandering around the hotel, mysterious footsteps in hallways, and doors that slam shut on their own.
When I personally stayed here several years ago, I woke up with the bed literally shaking around me. It was shocking, to say the least.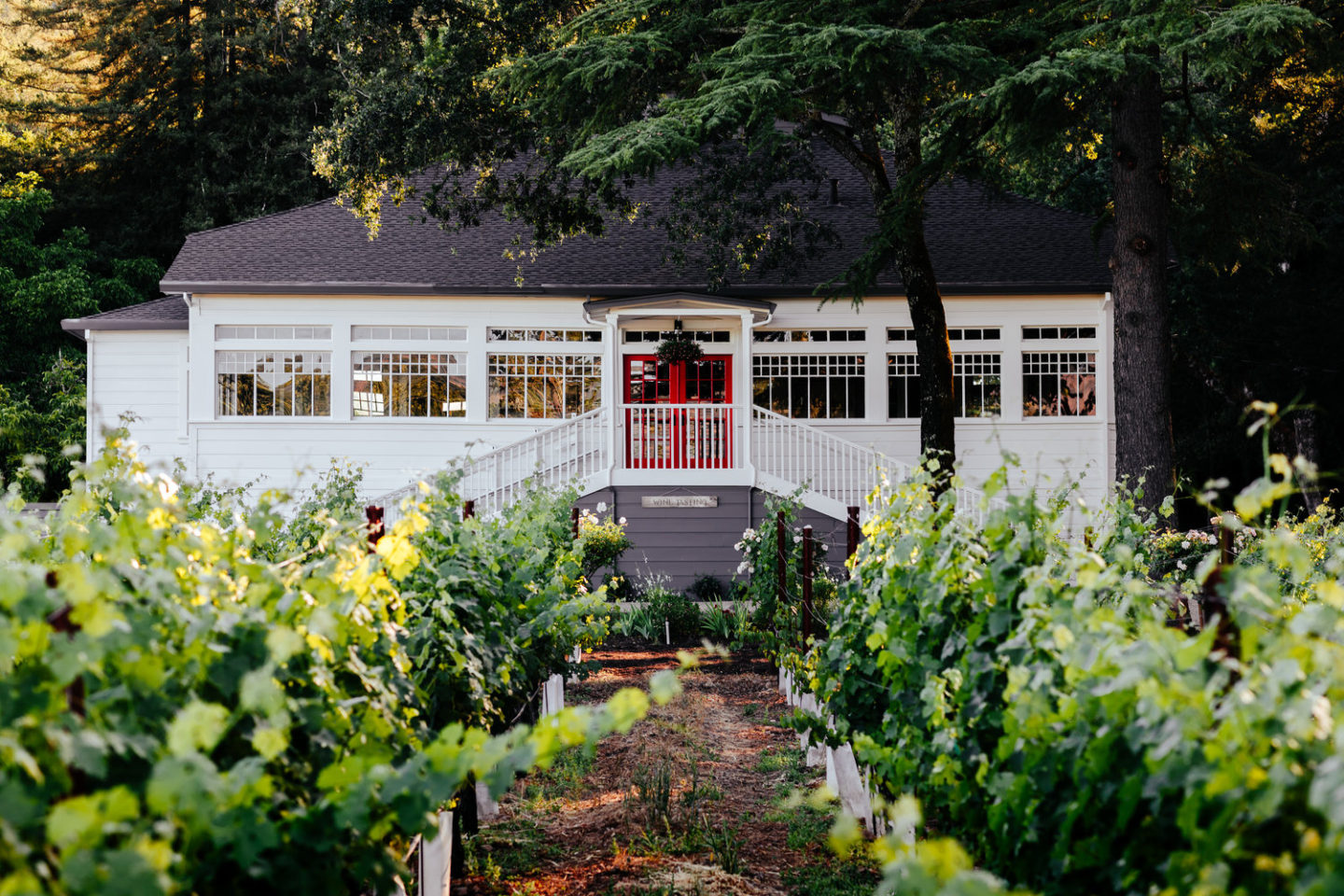 AXR has been around for 138 years. In these years, the property has transitioned from a winery, brothel, restaurant, inn, and saloon. It's also rooted in historic tales of fierce Native American hunting grounds, Wild West pioneers, and as one of California's first female vintners in 1886.
In the back of the estate is what's called a fairy circle. A fairy circle is a circular cluster of giant redwood trees in the middle of a forest. They aren't very common and are thought to be a place of magical happenings.
And as if this winery didn't have enough of an eerie history, there's a haunted tale that a spirit haunts the property, and makes their presence known.
Beringer Winery is one of the largest wine producers in the U.S. Its historic Rhine House is the centerpiece of the estate. It's also known for its ghostly activity. So much so, that the staff maintains a large log of paranormal activity.
Incidents include, shoved furniture, flying objects, phantom footsteps heard descending the stairs, missing items that turn up later in another part of the home, unexplained noises, and doors opening and shutting on their own. But the scariest sight of them all is a full-bodied apparition, which is believed to be Frederick Beringer, the late owner.
One evening as two employees cleaned the first floor, a loud crash came from upstairs in the Founders Tasting Room. Upon entering the room, they found a large silver tray had been flung across the room, and broken stemware covered the floor. The Founders Tasting Room used to be Federick's bedroom, and it seems Frederick does not like his private quarters being used as a public space.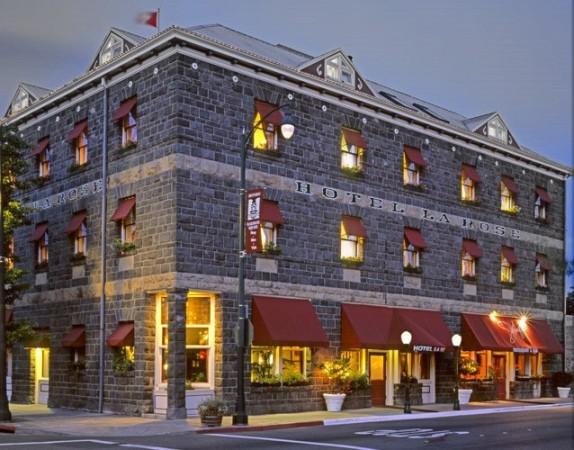 Hotel La Rose has anchored wine country's Santa Rosa's Historic Railroad Square since 1907. It's said that a few spirits may have never checked out of this Victorian-style hotel.
Legend has it, a family was murdered in room 42 of the hotel, and their spirits still roam around there to this day. A pair of ghostly children are said to haunt the building in search of their parents, along with a woman wearing a nightgown who has been spotted drifting through closed doors.
Guests have also reported strange noises from the third floor, shadows and whispering of kids in the hallways, a blood-curdling woman's scream, objects moving, cold breezes on a warm day, and even disconnected phones ringing.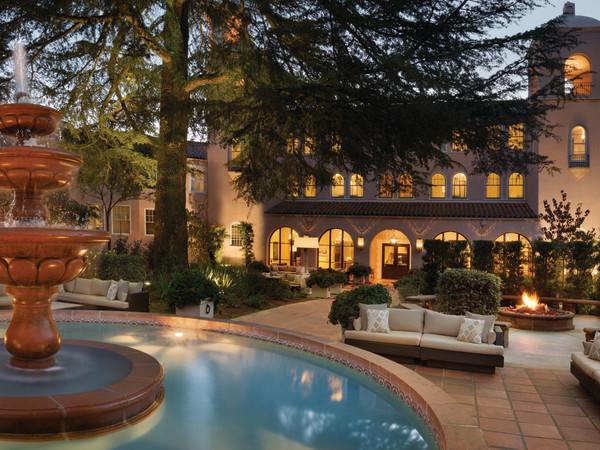 Fairmont Sonoma Mission Inn & Spa
It is said that ghosts haunt where they are happiest. Fairmont Sonoma Mission Inn welcomes guests past and present and tells the tales of guests who never want to leave. There are 4 haunting stories about this Inn.
The first is about a hauntingly beautiful guest who the staff refers to as Victoria. It is said that her family traces back to the founding fathers of Sonoma Valley. Victoria can be seen strolling the hallways of the Inn and is said to have celebrated her wedding and many anniversaries at the resort.
The second story is that of the Native Americans, who were the first to discover the natural underground hot mineral waters. This site was considered a sacred healing ground and their 'sweathouse' stood near the spring of the Inn for generations. For decades, guests have commented on the otherworldly presence around the site.
The third story is that of an elderly man who haunts a room in the original building. For years, guests have noted a 'feeling' of not being alone in the room at night. Guests and staff have shared that they hear doors slamming in different areas of the first floor in the darkest of the night.
The last story takes place in the hauntingly famous 'Round-Room', one of the most haunted hotel rooms in California. It was in this room where a guest of the hotel in the 1920s was allegedly beheaded in the bathtub by a jealous lover. Since then, guests have reported paranormal activity in the room, including flickering lights, unexplained noises, shadowy figures, running water, and much more.
Would you dare to stay in any of these rooms? Or do you have your own haunted tales about any of these destinations? Let me know! And be sure to check out my Haunted Wine Country guide on Instagram here.