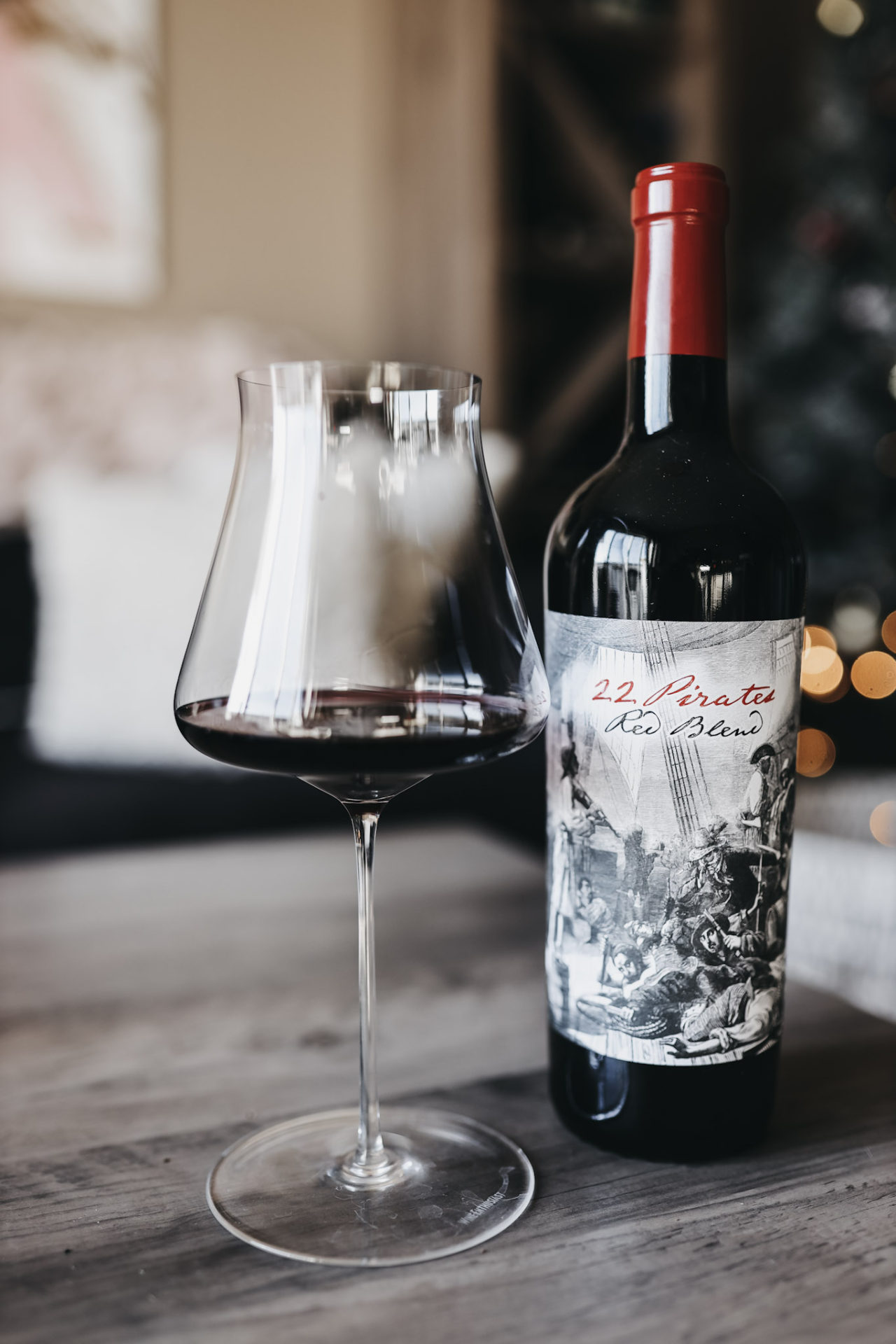 [Sponsored post – This is a sponsored blog post, but all opinions are my own]
Red Wine that takes you on an adventure. arrgh!
It's rare to find a wine that perfectly balances the bold independence of California, and the elegant sophistication of the Rhone Region in France. But 22 Pirates wine does just that. It's truly an adventure in a bottle.
This Rhone style blend is made from 100% Estate Vineyards, containing up to 62% Syrah, 24% Petite Sirah, 10% Carignane, and 4% Grenache. The wine represents the harmony and balance that can be created when using all or some of the 22 Rhone Varietals. Each vintage delivers a unique blend. The structure is that of powerful fruit, which is then accompanied by a very elegant palate appeal from the use of French Oak. This complex and dynamic wine can easily stand alone for a quiet night in, or can be brought out and be paired with an equally elegant meal.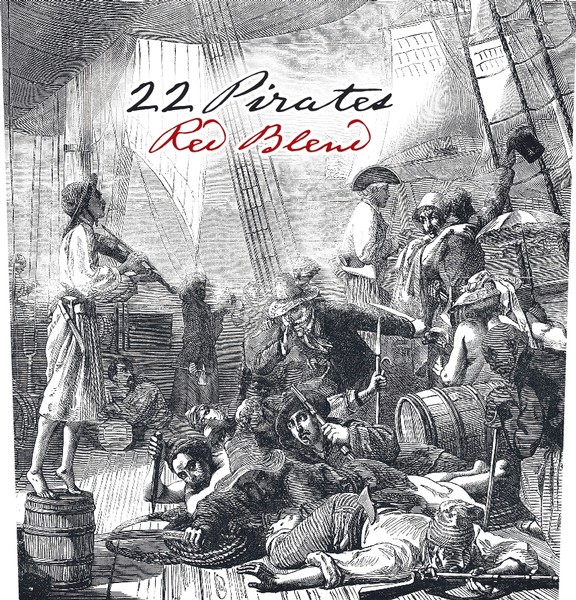 The adventure of this wine doesn't stop there though! Each cork has a different pirate's name on it, which goes along with the painting of 22 Pirates on the outside label. Head to their website, where you can hover over each pirate and click on them to learn their backstory. Just a fun, interactive way to dive in deeper with the brand.
If you're curious about the unique label, there's a story there as well! The image depicts an original artwork created by a French painter named Francois-Auguste Biard in 1855. Biard's work tells the tale of treachery, as the thieving crew lures a passing ship to come closer with the promise of companionship and music. Completely unaware those are not women or fanciful passengers, but a crew lying in wait. Adventure, peril, and impending mayhem…just a day in the life of a pirate!
Thankfully, we're not actually living the life of a pirate, so we can relax, unwind, and simply enjoy a glass of 22 Pirates.
In the glass, you'll note aromas of creamy milk chocolate truffle, decadent caramel, and rich baking spice, followed by flavors of juicy black plums and luscious blackberries. The wine has soft, approachable tannins and a heavy body with a long finish.