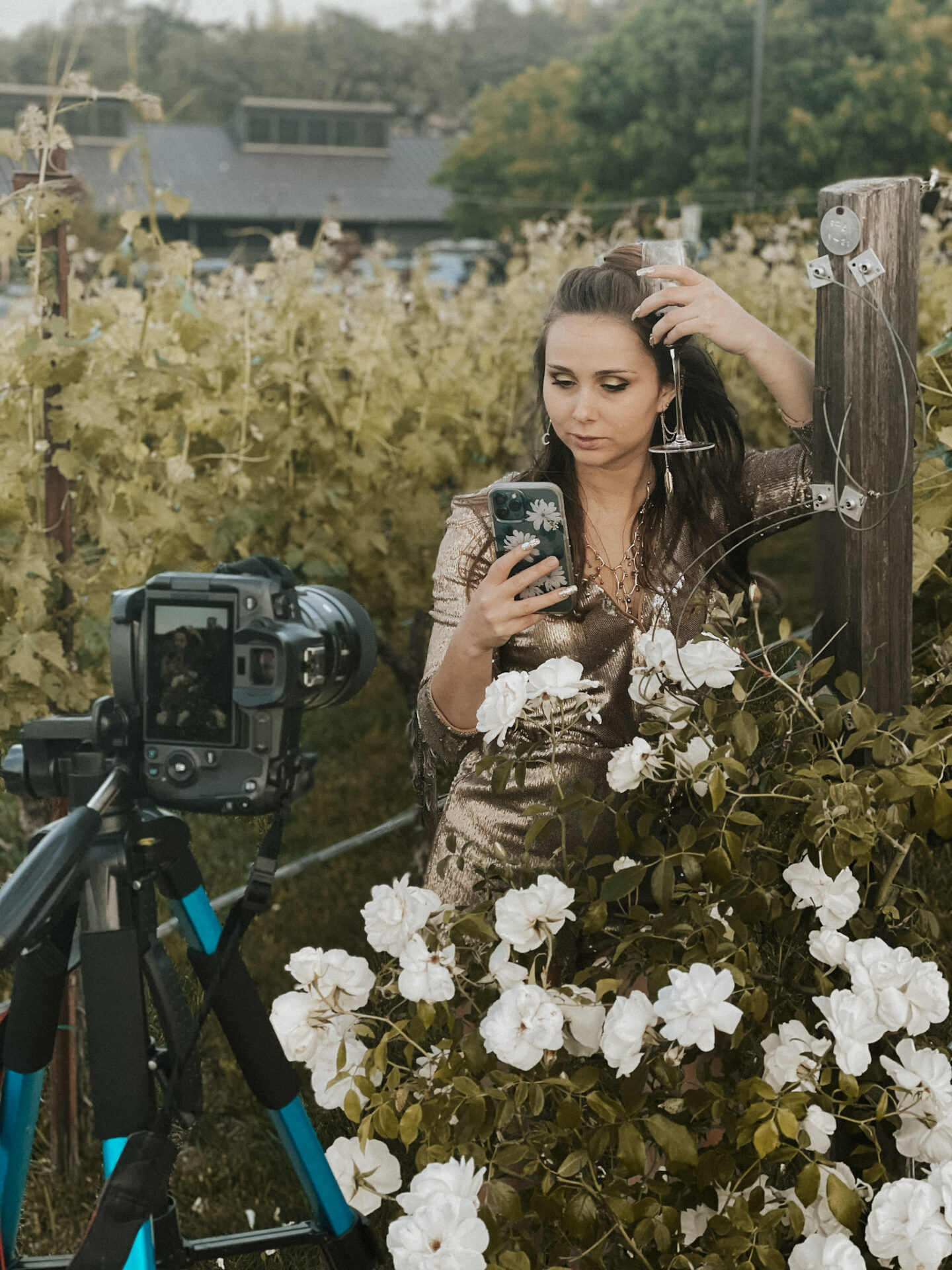 For many, photography is so much more than a mere hobby – it is our creative and spiritual outlet. Just as language gives us the power to express ourselves, the art of taking images with a camera allows us to capture those fleeting moments in time that otherwise would have been lost forever. Photography helps us see beauty where we may not have noticed previously, or discover an entirely new way of looking at things. When done correctly, it can truly bring life into focus!
I've been an avid photographer since high school. I started off my journey with a "365 project" – a photo day, every day, for a year. It was a way to see my world in a different way. To challenge myself to find beauty in the mundane, in everyday scenes. And from there, a passion was born.
During my time as a photographer, I've photographed weddings, high school senior portraits, fashion shows, fashion photography for magazines, conceptual art, events, travel, wineries, winemakers, and more. It's truly been a journey that I am so grateful for.
Below you'll find my tried and tested Photo Gear Essentials – everything I use on a regular basis to make the photos you'll find on my Instagram and beyond.
This post contains affiliate links. By purchasing directly through my recommendations, I receive a small commission at no additional cost to you. This helps support Wine with Paige. Thanks for being part of the adventure!
Everything I use as a Photographer & Videographer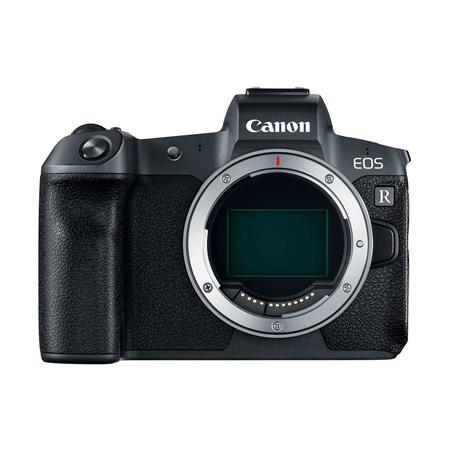 Canon EOS R Full-Frame Mirrorless Camera
This mirrorless Canon camera is my life. It's what I shoot 99% of my Instagram photos on, as well as professional client work. Because it's mirrorless, I'm able to not only control the shutter from my phone, but also see myself on my phone's screen through the camera lens, allowing me to easily capture photos of myself without an additional person helping me. I'm shy in front of the camera, so this helps me take great photos with no one else around!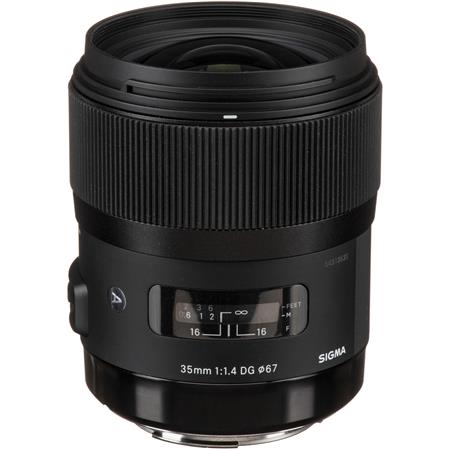 Sigma 35mm f/1.4 DG ART Lens
The Sigma 35mm f1.4 art lens is truly a piece of magic. I swear it could make even garbage look beautiful! It has a nice, soft focus with beautiful bokeh. It's the lens that's almost exclusively always on my Canon body and responsible for almost all my photographs.
If you buy the Canon R body, you'll also need this adapter.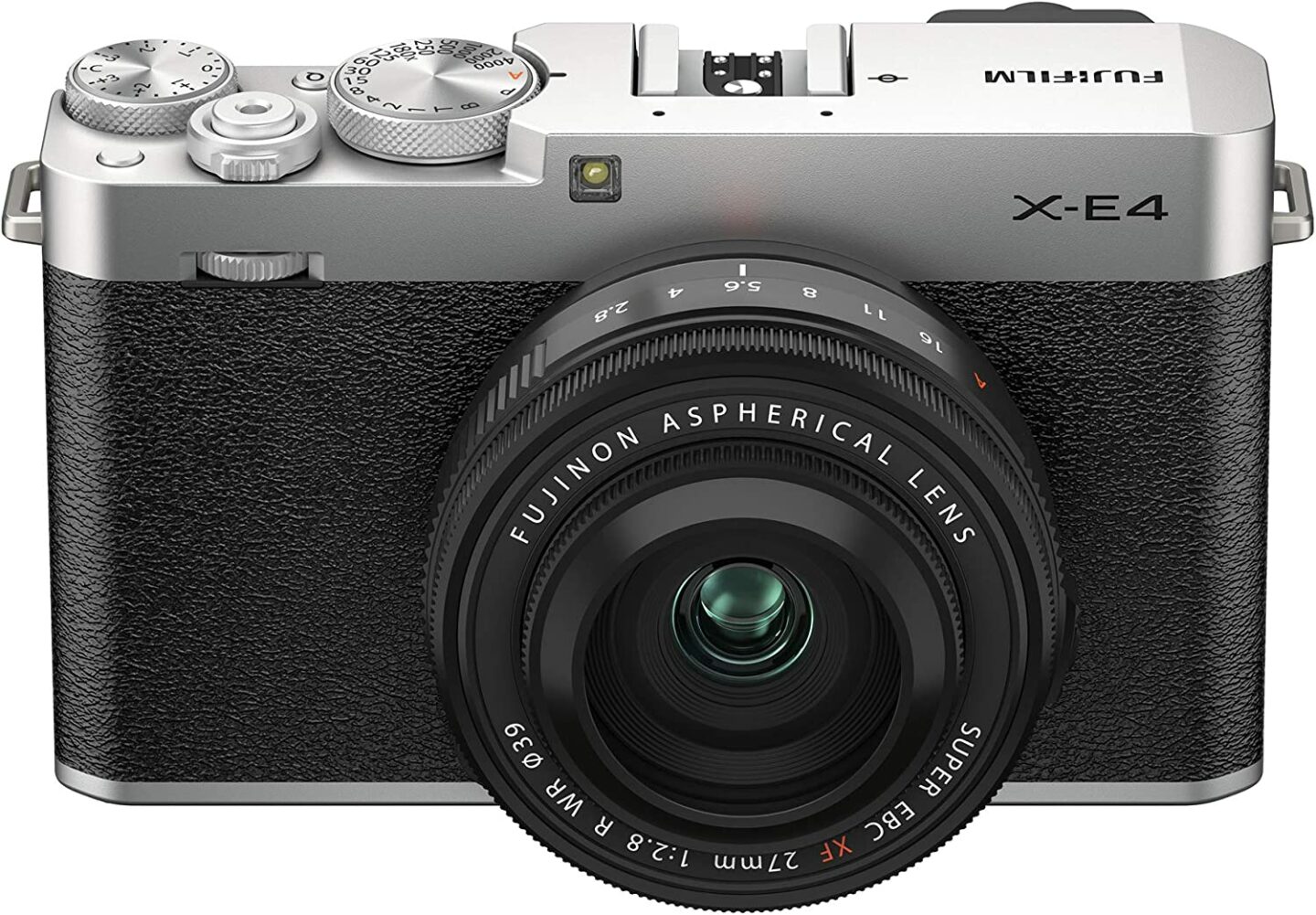 Fujifilm X-E4 with 23mm f/2 Lens
This camera was a fun splurge for me. It's not used for my paid projects as often (except as a second camera), but I bought it as a way to reignite my love for photography and to give myself a lightweight, everyday camera I can easily toss in my bag.
Not only does it look like a film camera, but the Fujifilm X-E4 has built-in film simulation recipes that create gorgeous images right out of the camera. You may have seen its viral cousin floating around Instagram & TikTok – the Fujifilm X100V. This camera is basically the same thing (same sensor, same film simulations), but has interchangeable lenses. Although right now I only own the 23mm F2 lens for it, I like that I could potentially switch that out at a later point.
Buy the Fujifilm X-E4 Silver Here
Buy the Fujifilm 23mm F/2 Lens Here
Buy the Camera + Lens Kit Here (different lens than I use, but still great!)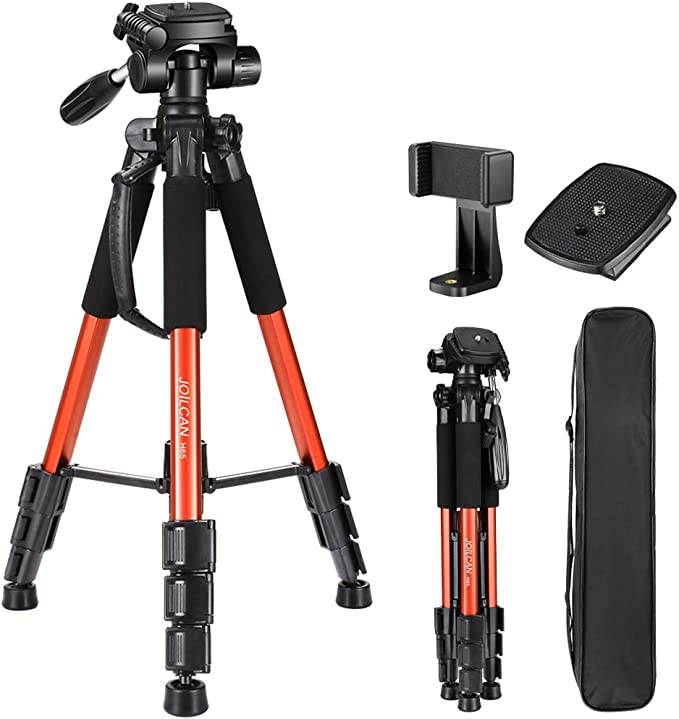 65-inch Camera Tripod
The other thing that allows me to take my own photos – a reliable, lightweight tripod! There's not much else to say about this, but it goes with me everywhere. Highly recommend.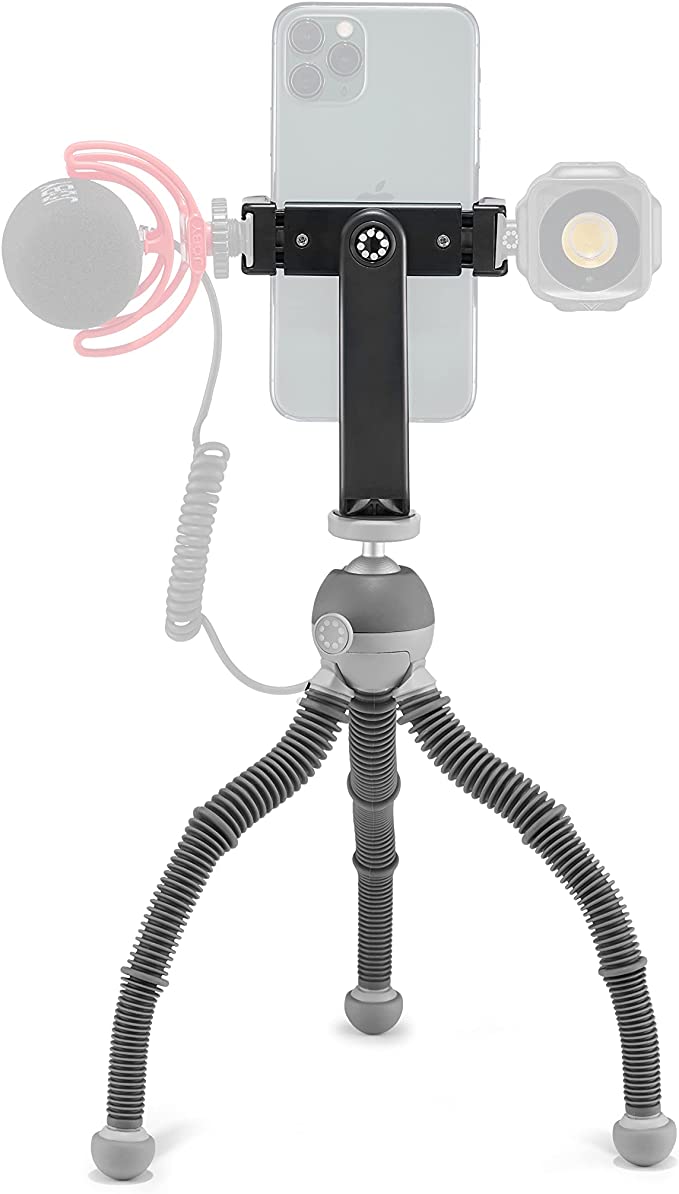 iPhone Tripod
I've bought pretty much every iteration of iPhone tripods over the years, but this is the one that's really stuck with me. I love that I can easily set it on a table, or wrap it around something taller to capture the perfect image.
I carry this iPhone tripod with me everywhere – it's perpetually wrapped around hte strap of my camera bag.
I prefer the medium, which is just for iPhones, but they also make a "large" version that supports full DSLR cameras and iPhones with an interchangeable head.
Both versions also have feet for lights and/or microphone attachments.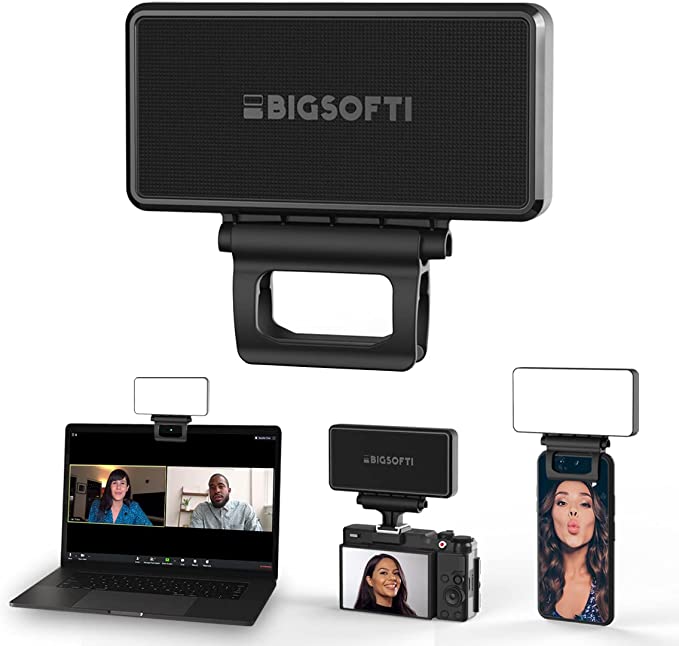 Big Softi Beauty Light
Good lighting makes all the different in photos and videos. I saw a beauty blogger using this light and was immediately sold on it – I bought my own and haven't looked back! This is great for food photography in dark restaurants or selfie videos. It's lightweight and about the size of my palm, so easy to stickin my purse — but it packs a big punch! People look 100x more attractive with good, even lighting on them!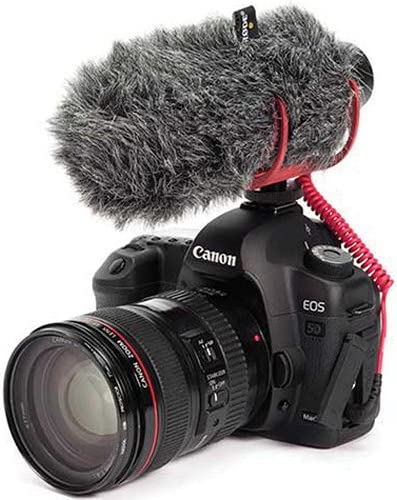 Rodeo On-Camera Microphone
This boom microphone is my favorite for filming videos at home. It connects to your camera or your iPhone with a simple adapter. Great sound quality makes videos that much better!
I've used a few different microphones throughout my time as a content creator, but I like that this one is easy to setup and doesn't connect you/the speaker to your camera with wires (like a lavalier microphone).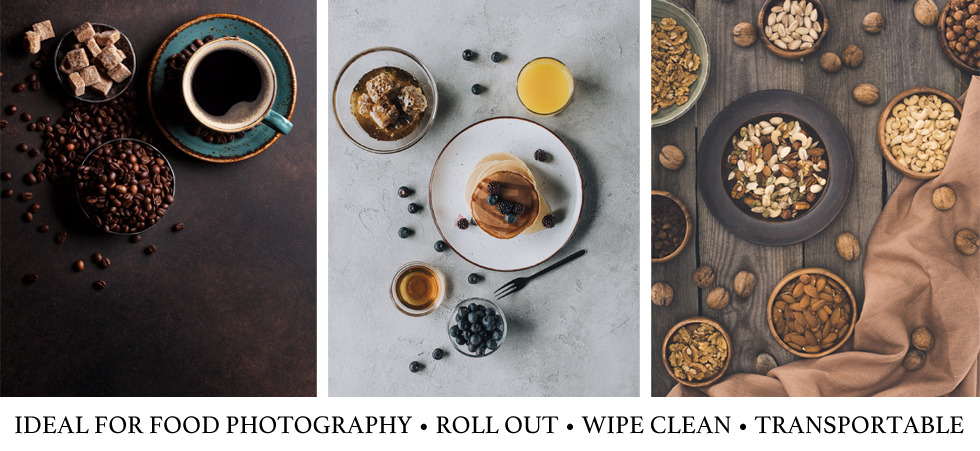 Photo Backdrops
Living in a small apartment, I have limited access to beautiful surfaces for photography. That's where these backdrops from Ink & Elm come in! I love that I can easily lay them down on a floor or table and mix up my layflat photography. Sometimes I'll also prop them up between chairs as backdrops for wine as well.
Ink & Elm is a great brand and everything's vinyl, so it's easy to clean if you spill food or wine.
I like the 3ftx2ft for wine bottle photography.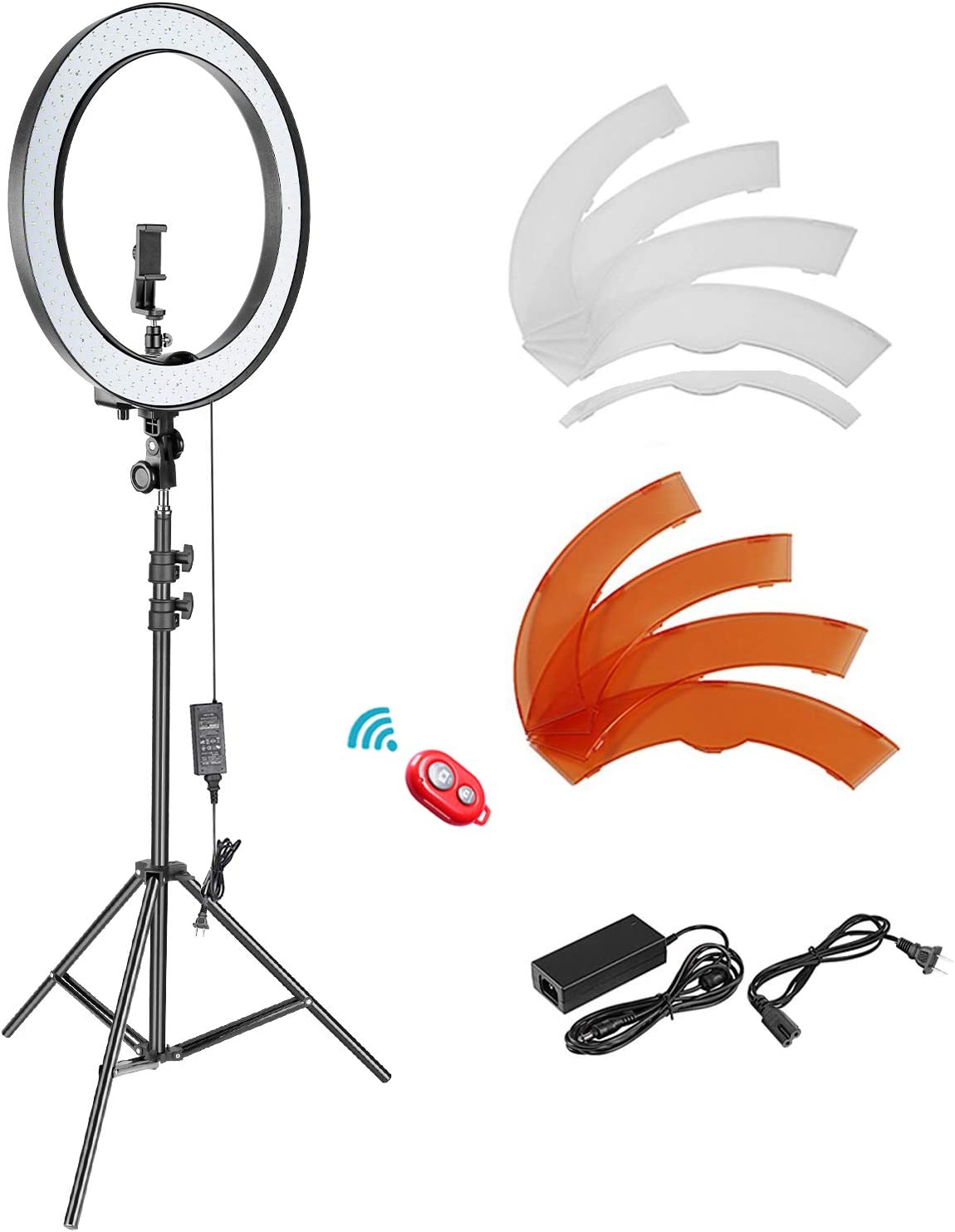 18-inch Ring Light
This is my favorite ring light for longer-form video creation and IGLives. It's easy to set up and store and creates beautiful even lighting. I feel like this size does a good job at evenly lighting the whole scene.
More Posts You'll Love...