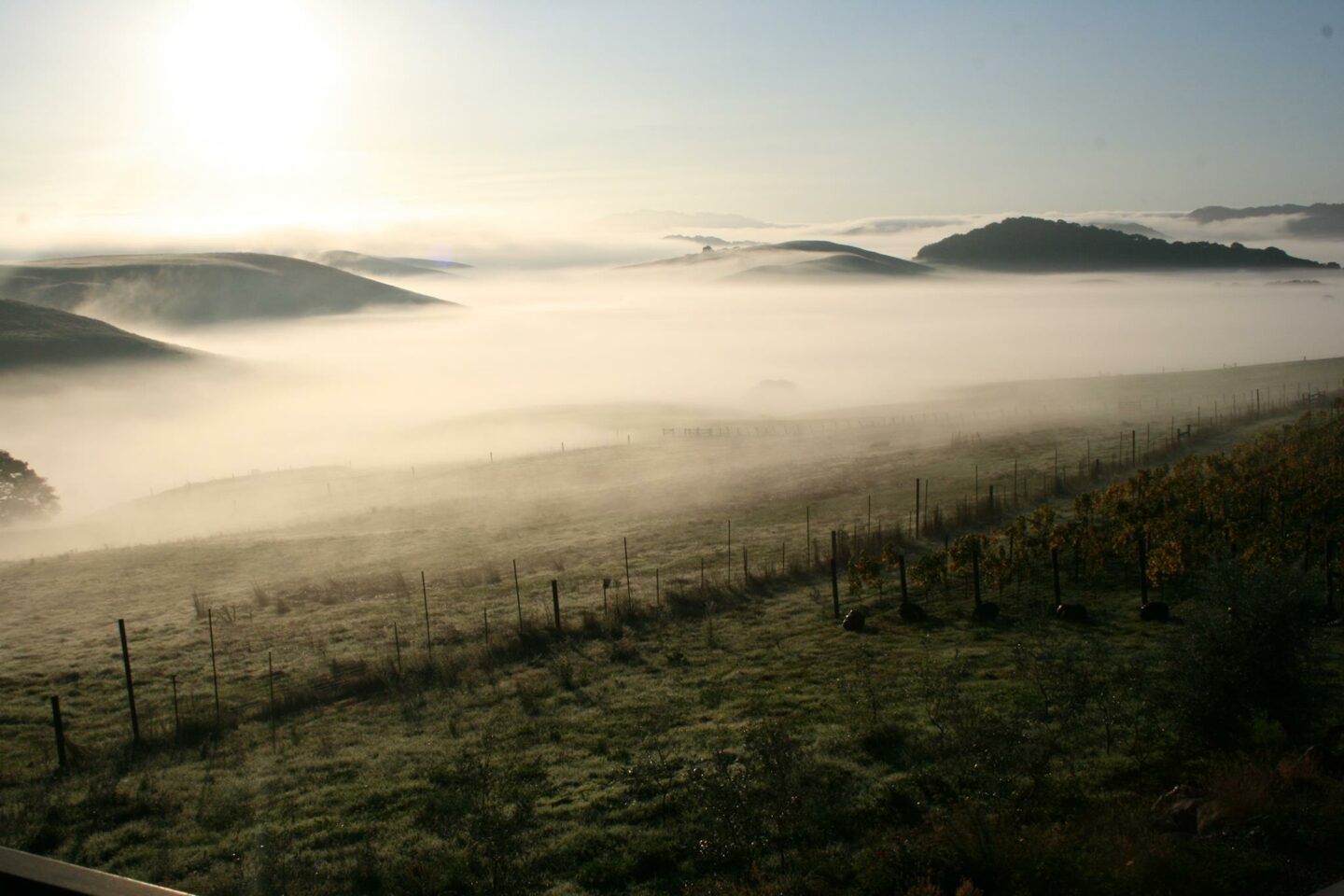 I've fallen in love with so many places all across Sonoma Valley, but there's something undeniably special about Petaluma. Here, you'll find yourself nestled between rugged coastline to one side and gorgeous, rolling farmland on the other. The views alone will have you awestruck, but when you pair that with the fantastic Petaluma wineries, you find yourself somewhere truly unforgettable.
If it's your first time visiting Petaluma Gap, I've got you covered! In this blog post, you'll find a one-stop guide to all the best Petaluma wineries!
About Petaluma Gap
The Petaluma Gap AVA is known for its unique wind and fog conditions. This coastal mountain range literally creates a gap that allows cool breezes of wind and fog to blow in off the Pacific Ocean. The climate means longer hang times and smaller yields, but these conditions help to create the full-bodied wines this region is known for – including Pinot Noir, Chardonnay, and Syrah.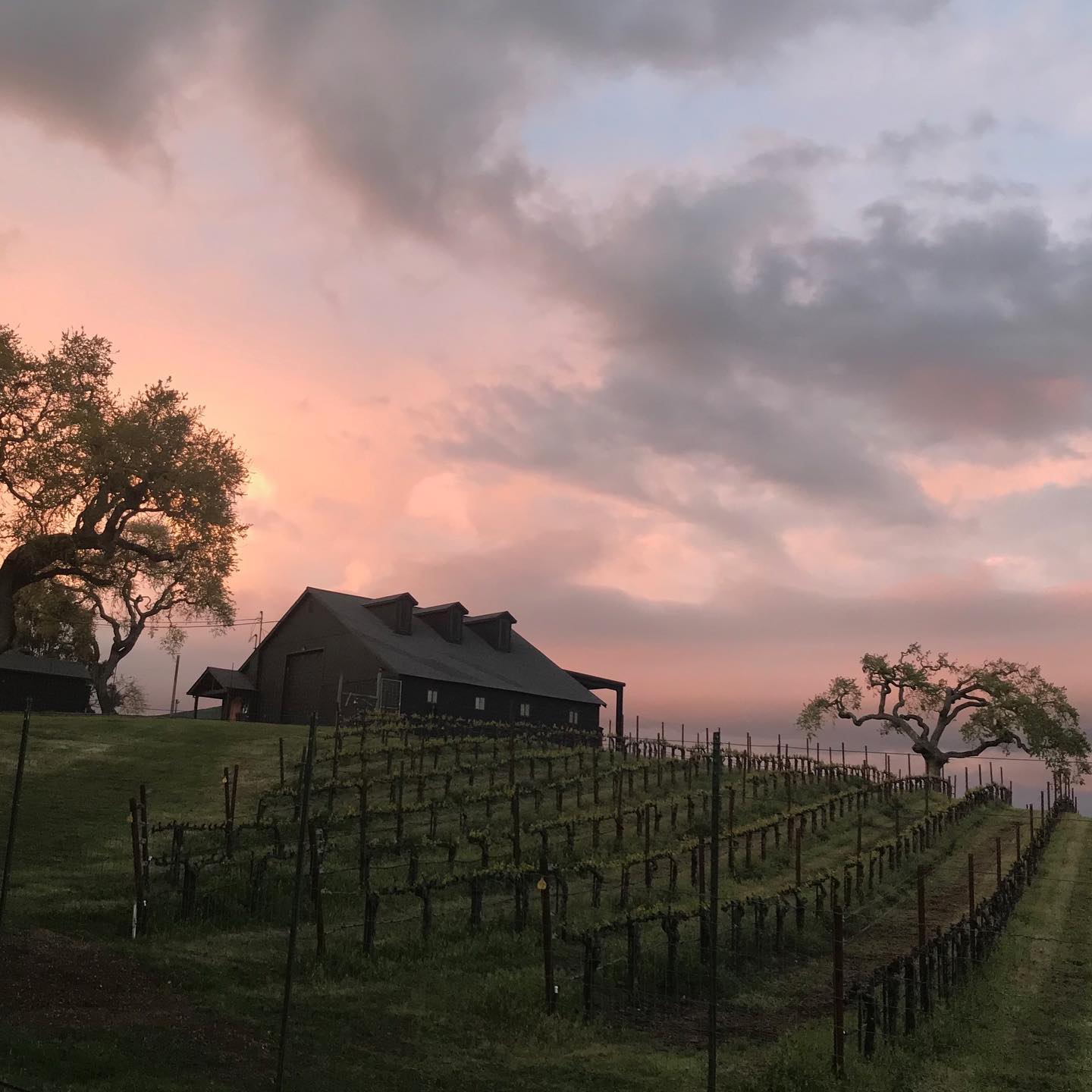 Best Petaluma Wineries
Whether you're hoping to squeeze in a wine tasting between a full action-packed afternoon, or you're looking to savor all the region has to offer, this guide has some incredible wineries that are sure to pair well with any itinerary.
Almost all of these wineries require reservations. Be sure to plan ahead! You won't want to miss out on these incredible wines and the breathtaking views!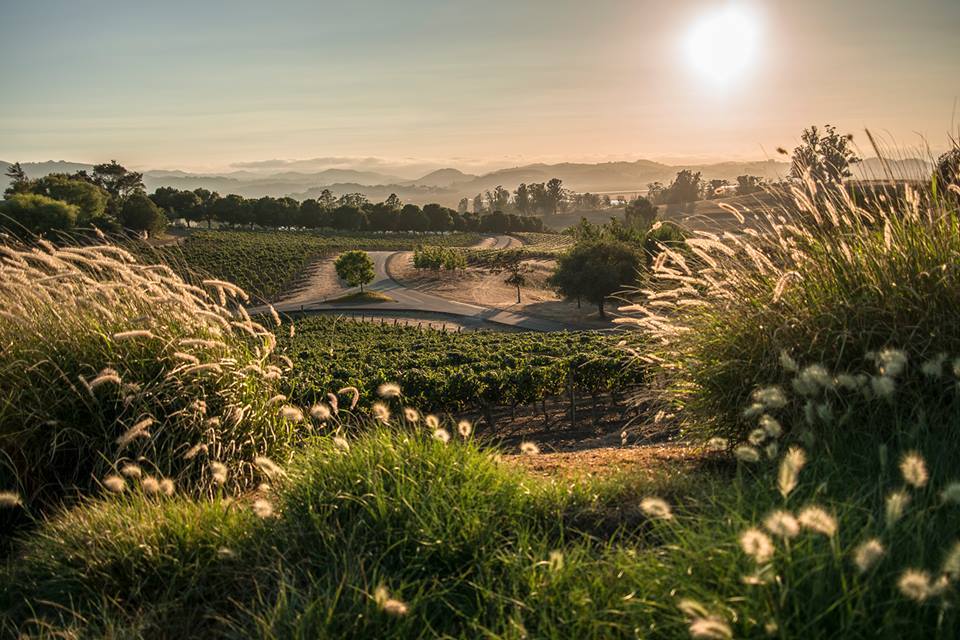 Keller Estate
If you're looking to experience a relaxing, idyllic afternoon, I highly recommend paying a visit to Keller Estate. You'll start off with a peaceful walking tour of the grounds before finding yourself in a comfortable tasting room. Keller Estate has a great selection of estate grown Chardonnay, Pinot Noir, Syrah and Pinot Gris!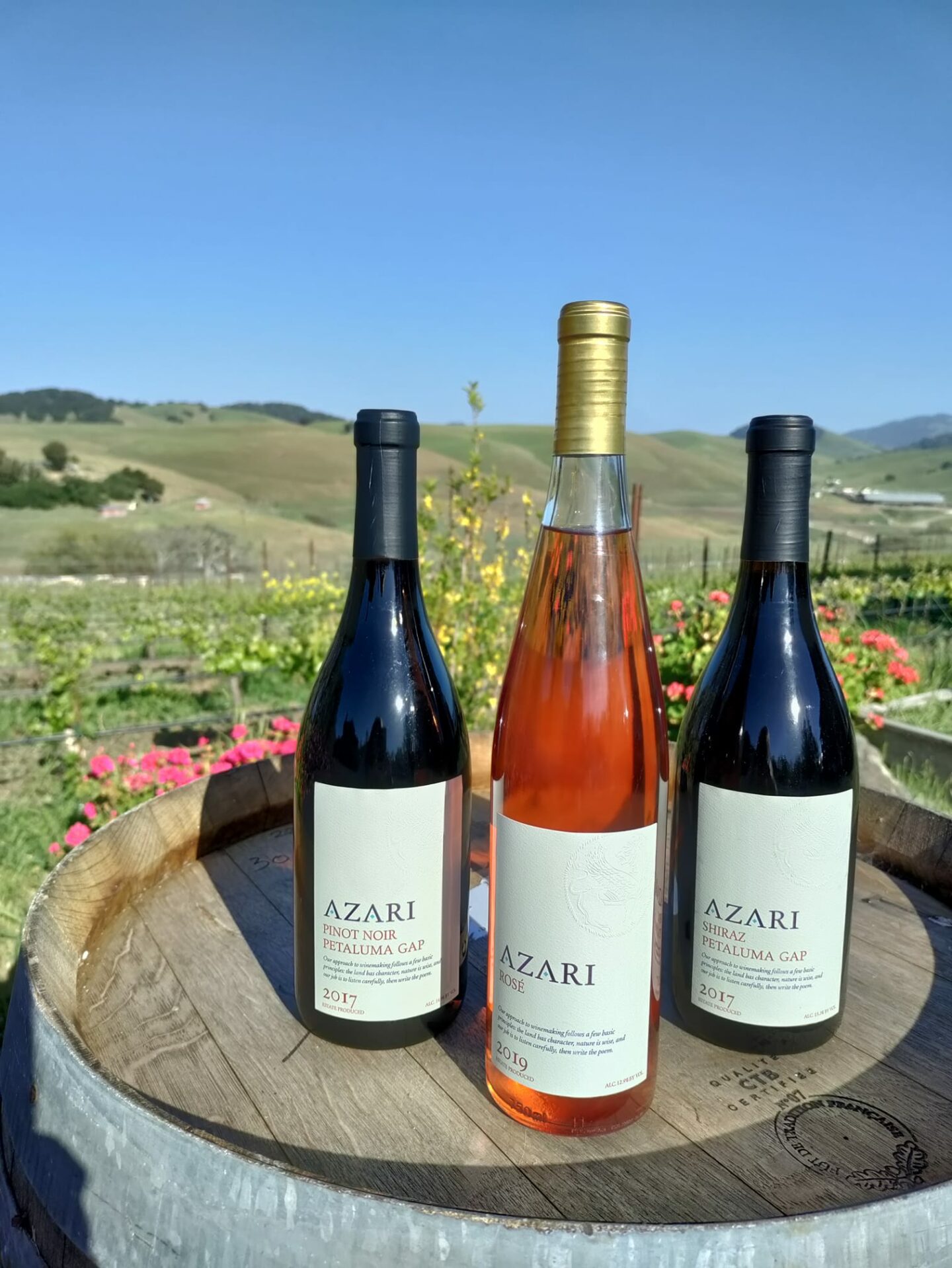 Azari Vineyard
This boutique, family-owned vineyard offers its visitors panoramic views of Petaluma Gap. After your tasting, I recommend strolling through the estate grounds. Everything you'll see was planted and built by the Azari Family. They had a unique vision in mind, and working together, they helped bring that to life!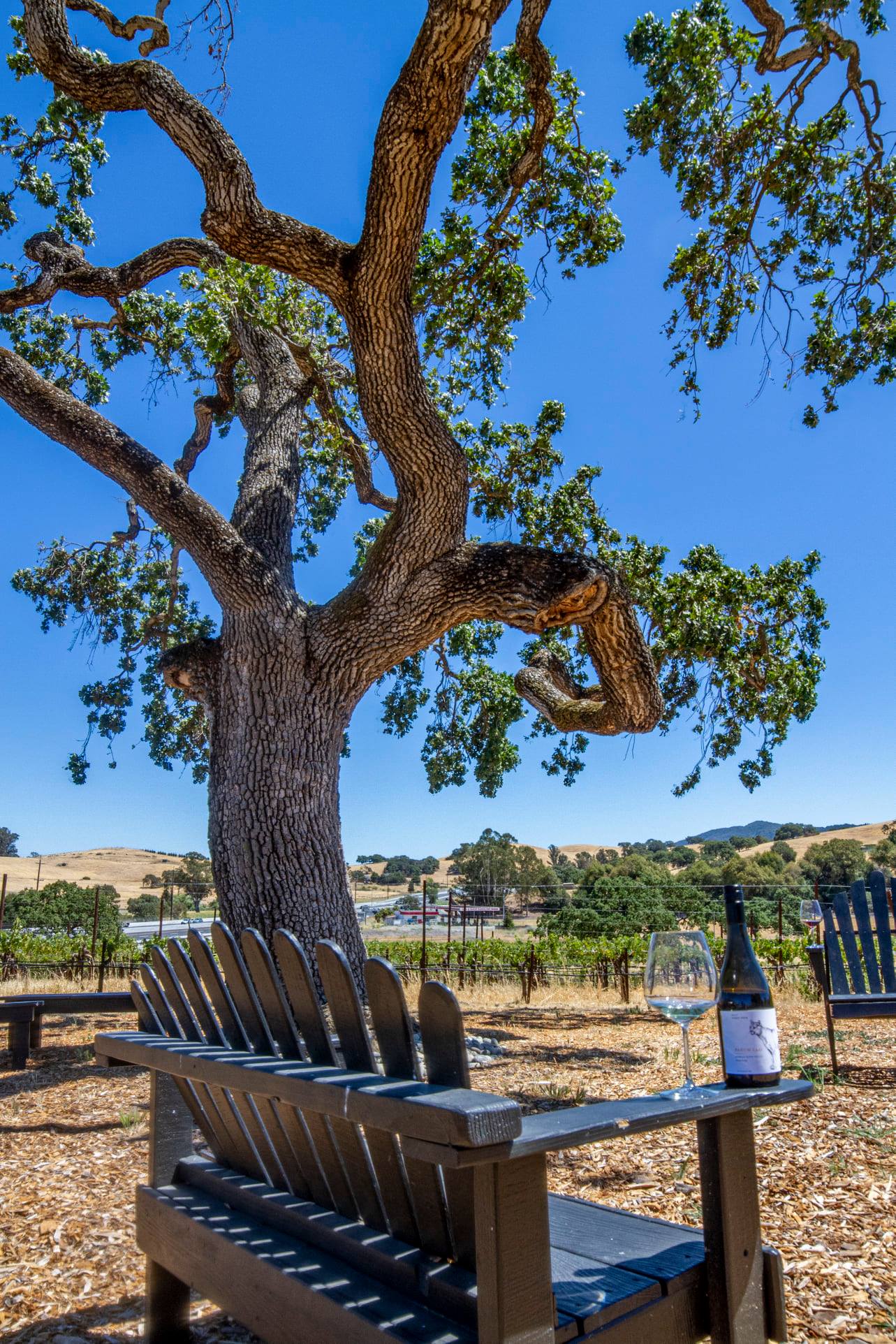 Parum Leo
The Pinot grape is considered to be the "Little Lion" of the wine industry, and at Parum Leo, they're best known for their delicious Pinot Noir. The soil composition, warm afternoon sun, and cool coastal evening fog all make for a delicious, magical grape. Come taste the difference for yourself in their beautifully renovated, historic barn, or enjoy a glass of wine on the patio!
McEvoy Ranch
You'll be surrounded by olive orchards, wildlife and breathtaking views when you pay a visit to this gorgeous, 550-acre working farm. They produce some of the best estate-made, Extra-Virgin Olive Oil in the world, and of course, some delicious small-lot wines. At McEvoy Ranch, you're welcomed to sip, savor, and indulge in a guided tasting – of their wines or their olive oils! Both tasting options come with the option of adding on a seasonal lunch.
Brooks Note Winery
If you're already staying in downtown Petaluma, you need to make a reservation at the Brooks Note Winery Tasting Room. It's a beautiful space that offers a wide selection of handcrafted, artisanal wines grown in the hidden corner of California Wine Country, like ​​Chileno Valley and the Yorkville Highlands.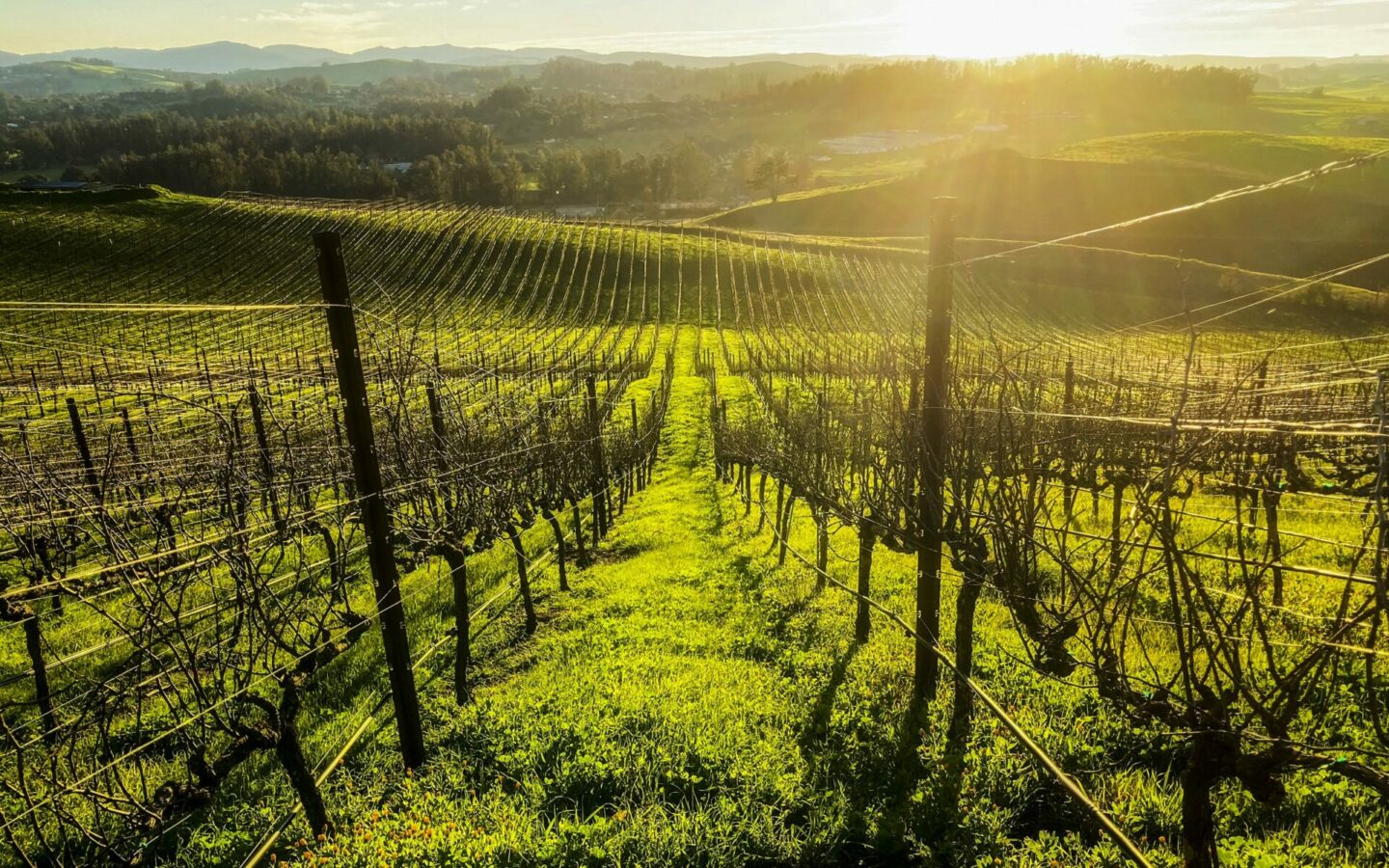 Karah Estate Vineyard
The grapes at Karah Estate Vineyard are full of mature flavors and powerful aromas at a lower sugar level, thanks to the morning fog that rolls off the coast. When you visit the tasting room, you'll be treated to spectacular views of the estate at a great price. You'll also have options between an all reds tasting, a whites and Rosé tasting, or a mixed tasting that features a Rosé, a Chardonnay, and three Pinot Noirs.
Learn more about Karah Estate Vineyard
Sonoma Portworks
There's only one place in Sonoma Valley that specializes in port wines and after-dinner wines, and you'll find them nestled into the Foundry Wharf in downtown Petaluma! If you have a bit of a sweet tooth, you're going to fall head-over-heels in love with this incredible tasting option!
Learn more about Sonoma Portworks
Black Knight Vineyards
If you enjoy being in the middle of all the hustle and bustle, Black Knight Vineyards Tasting Room in downtown Petaluma is another great option. The land these grapes were harvested from have a long history of winemaking, but before replanting happened in 1980, it had been home to a variety of agricultural businesses – including dairy, olives, and Christmas trees. Today, they're best known for their Chardonnay, Pinot Noir, and unique varietals of Gamay Noir and Ploussard.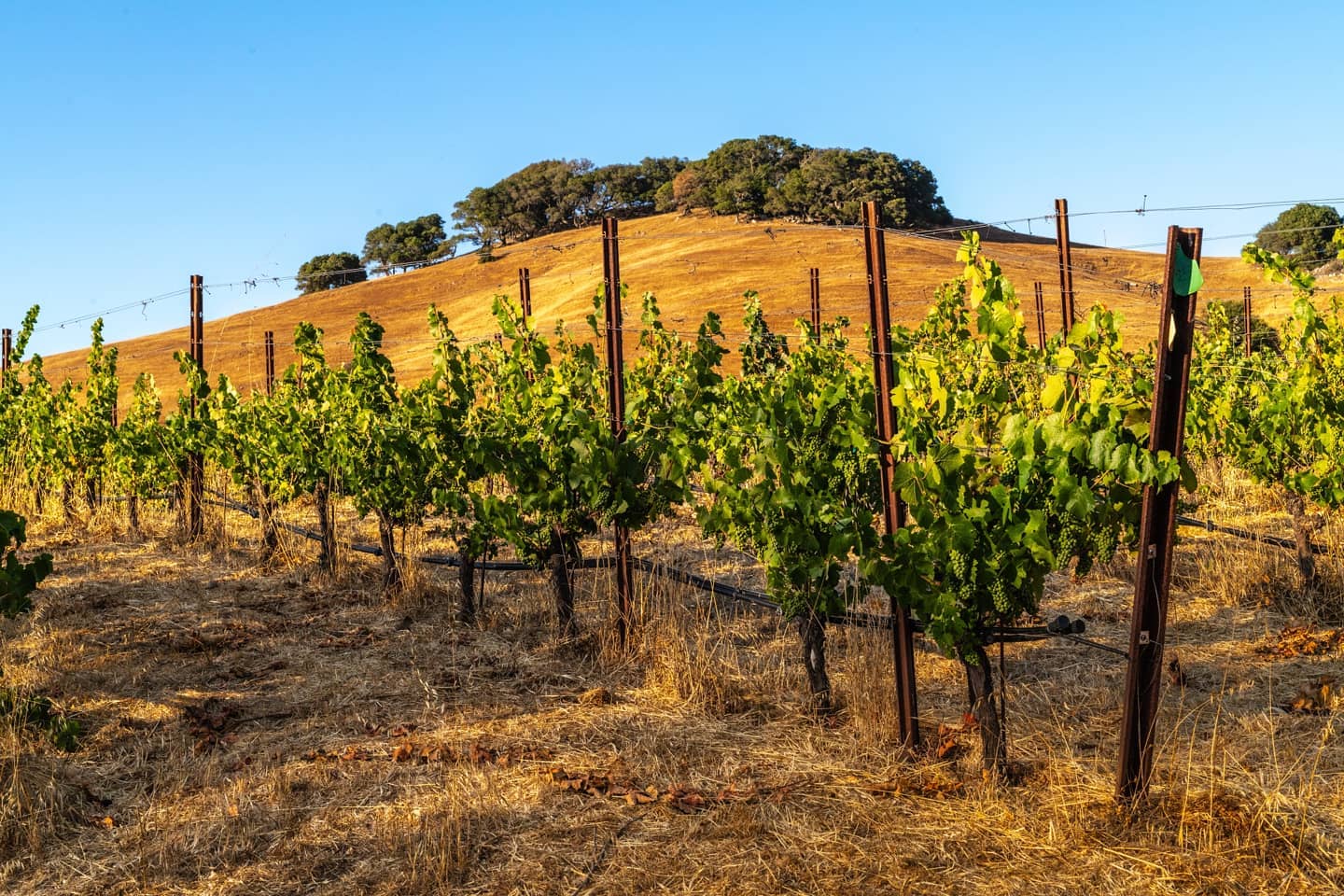 Barber Cellars
These great wines come with a great story. Barber Cellars was first established by San Francisco couple Lorainne and Michael Barber – complete newcomers who set out with nothing besides desire to hand craft unique, memorable, and honest California wines. You can find their tasting room in the historic Hotel Petaluma!
Learn more about Barber Cellars
Frequently Asked Questions
Is Petaluma worth visiting?
There's a lot to do in Petaluma! Its downtown area is home to some great restaurants and shops, and there's plenty of events happening throughout the year! If you're looking to escape some of the hustle and bustle, there's so much natural beauty to experience here! There's some great hiking in the area, but personally, I recommend taking in the gorgeous views with a glass of wine in your hand.
Does Petaluma make good wine?
The unique, windy climate is ideal growing conditions for Pinot Noir, Chardonnay, and Syrah! I highly recommend paying a visit to the Petaluma Gap and tasting these excellent wines for yourself!
Other Blog Posts You'll Love
5 Reasons You Need to Visit Healdsburg