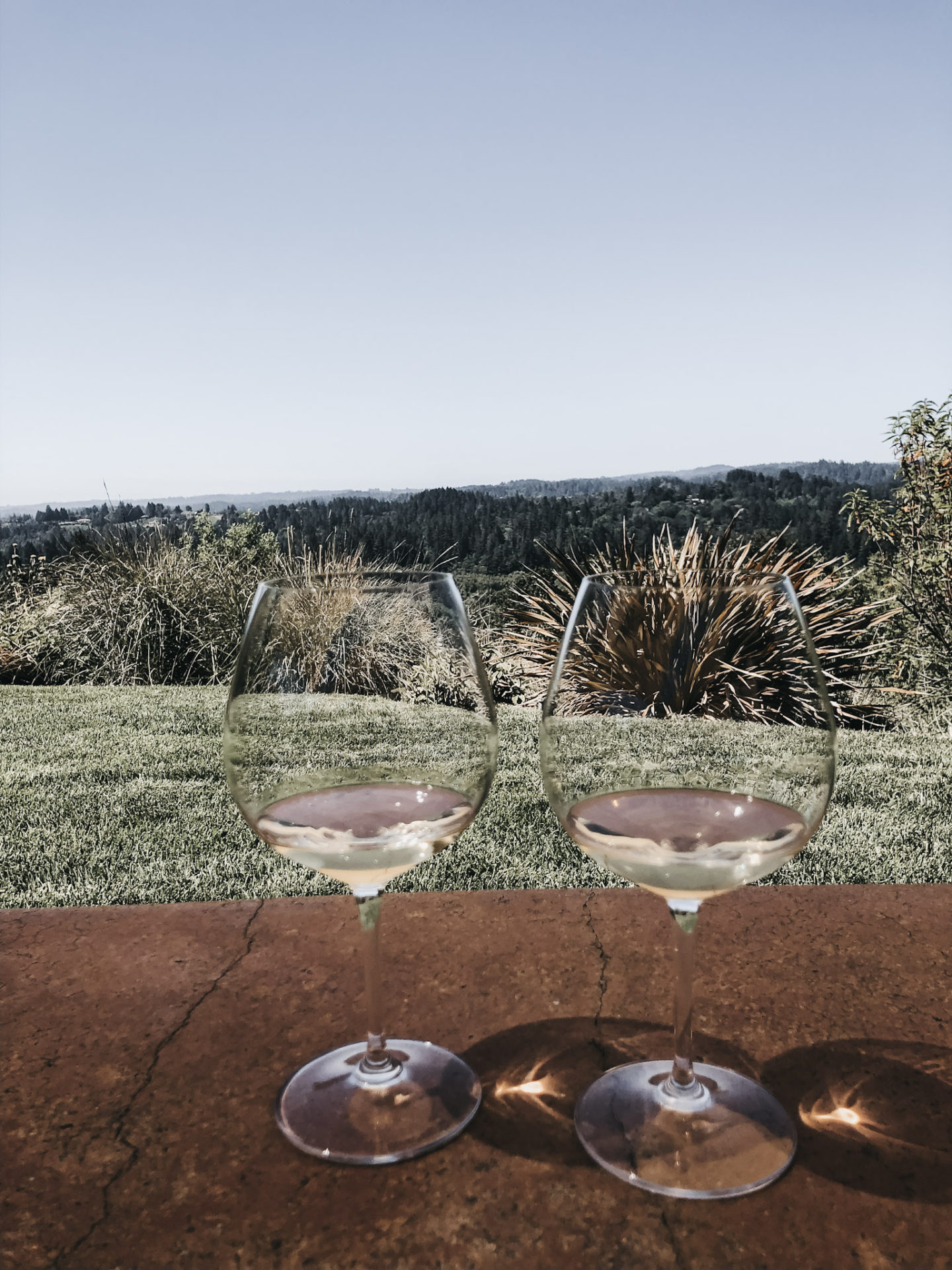 The epitome of wine country lifestyle, Healdsburg might be the most charming city in Sonoma. They truly have it all: excellent wine, delicious farm-to-table cuisine, fascinating history, art galleries, beautiful music, small-town charm, shopping galore, and indulgent, pampering spas.

What more could you ask for?!
Upon my first visit to this special place, I immediately fell in love and found myself yearning to go back again and again. What an idyllic location! If you've never been yet, here's a few reasons to make this the next spot on your travel wish list, and make sure to hit it up on your next visit to wine country.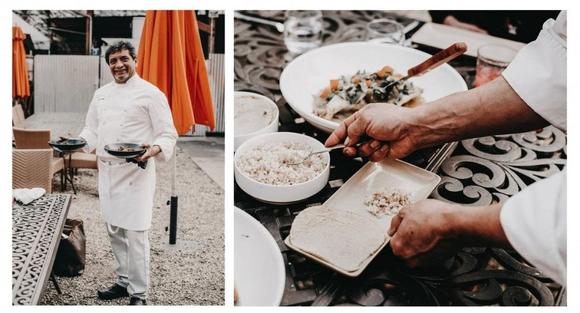 Of course, of course, we have to start this list with WINE. Healdsburg is the culinary epicenter where three premier Sonoma wine regions meet: Russian River Valley, Dry Creek, and Alexander Valley. There are amazing winemakers here — many of whom have tasting rooms in downtown Healdsburg. From just the square itself, you can walk to 19 different spots (yes! 19! Don't try to do them all in one day though…) My top recs downtown include Coursey Graves Winery, Soda Rock's new tasting room, and Cartograph Wines.
If you're looking to stay in the area but want to get out of the town square and into the actual vineyards, it's an easy short drive to get there. Make sure you set up an appointment at DaVero Farms. The owner and winemaker there, Ridgely Evers, is a true farmer of the land, incorporating sustainable and biodynamic practices, as well as catering the grapes to the terroir instead of popular opinion.
Other wonderful choices nearby include:
Flowers Winery – located on a stunning vineyard with a beautiful tasting room, Flowers crafts expressive Pinot Noir and Chardonnay from the Sonoma Coast.
Gary Farrell – this might be my all-time-favorite winery. Their female winemaker, Theresa Heredia, crafts single-vineyard Pinot Noir and Chardonnay that showcases the terroir. Did you know the Russian River Valley, where Healdsburg is located, has more different soil types than all of France?!
Aperture Cellars – this brand-new tasting room is a must-visit. Designed in the shape of a camera's aperture, this winery speaks to the magic of a father and son relationship, and the adventures they had together. Aperture crafts Bordeaux-inspired blends from the cool climate of Russian River Valley.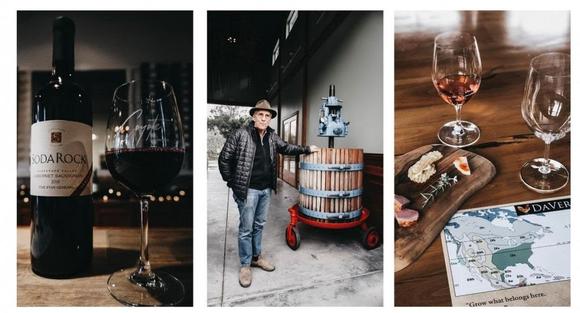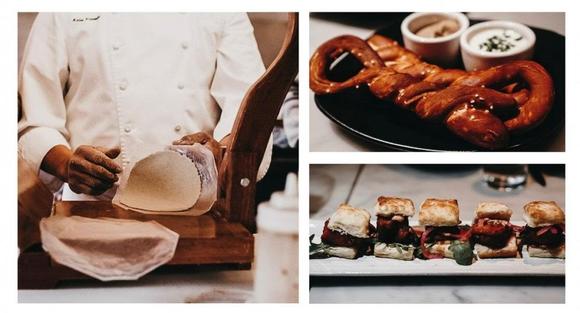 Surrounded by organic farms and vineyards, Healdsburg restaurants are known for sourcing local, in-season produce and designing menus around farm-to-table cuisine. With everything from luxurious eleven-course tasting menus at SingleThread Farms to homey and approachable seasonal fare at Chalkboard, there's a delicious option for everyone and every moment of your stay. Both of these restaurants source from their own farms and pair seasonal ingredients with outstanding wine-menus, getting you personally acquainted with what the Sonoma region has to offer throughout the year. If you're in a group of 9+, I highly recommend the Chef's menu at Chalkboard.
Barndiva is another delicious spot that's worth noting. They throw amazing events (outside of COVID times) and have a beautiful outdoor space. It's like dining in an enchanted fairy garden!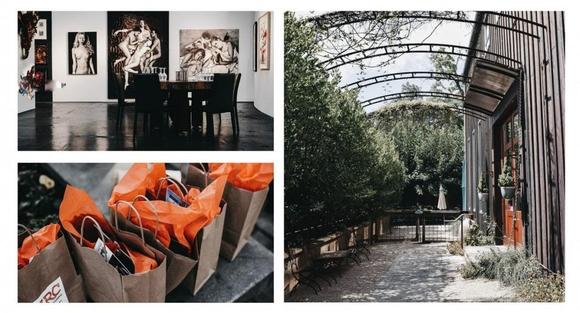 3) HISTORIC, WALKABLE DOWNTOWN
Downtown Healdsburg combines a charming, classic American downtown with an array of quirky independently owned shops and art galleries. You'll find artisan jewelry, fine art, collectibles, and locally-made items. You could spend an entire weekend just browsing the shops and galleries! Not to mention, as you walk around, there's plenty of places to stop and sip some local wine, whether that be in tasting rooms or restaurants. You'll definitely want to start your day at Costeaux French Bakery; this inviting bakery has served downtown Healdsburg since 1923 and offers world-class artisan bread, cakes, and decadent desserts, as well as made-to-order bistro cuisine during breakfast and lunch hours.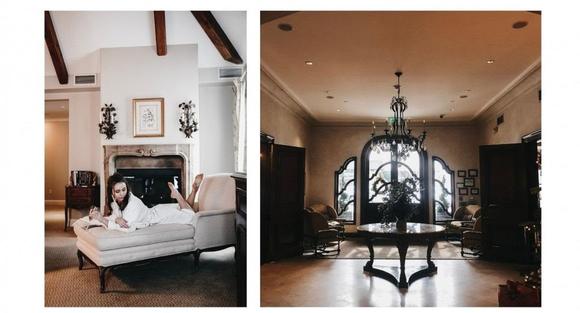 4) LUXURIOUS, INDULGENT HOTELS
After a long, "hard" day of wine tasting, indulge in a luxurious bath in your room at Hotel Les Mars. The best bath I've EVER taken. You can see their full list of accommodations here. Located one block from Healdsburg's historic town square, Hotel Les Mars, a member of Relais & Chateaux, brings the romance of French living to Northern California. Hotel Les Mars is dedicated to the tradition of old world luxury. Throughout the property, traditional 17th and 18th century antiques complement the Parisian-style charm. While there are plenty of places to stay in downtown Healdsburg, this has to be my all-time favorite, for their luxurious service and personalized attention.
Other notable places to stay include: Belle de Jour Inn, Haydon Street Inn, Hotel Les Mars, Hotel Healdsburg, h2hotel, Harmon Guest House, Dry Creek Inn, Camellia. With world-class hospitality, all of these hotels are sure to treat you well.
5) IMAGING YOURSELF AS A LOCAL
Pretend to be a local and explore the historic homes in Healdsburg. Go beyond Main Street for a romantic stroll past historic homes set on pristine, flower-rimmed lawns in this idyllic neighborhood. The impeccably restored circa-1900 bungalows, craftsman, and Victorian cottages will have you wishing for your own little plot of Healdsburg's paradise.
To take things a step further, pack up a picnic basket of your favorite wine finds, some local cheese, and a fresh baguette, and picnic in the park. With shady redwoods and ample benches primed for people watching, the town square park was made for picnicking.
Pick up gourmet eats from nearby favorites Oakville Grocery or SHED market stocked with farm-fresh fruits, scrumptious cheeses from local purveyors like Cowgirl Creamery, artisan bread, and more. Don't miss Healdsburg Farmers Market on Wednesdays and Saturdays for summer's best produce.
From mesmerizing landscapes to unbeatable cuisine, there are so many reasons to visit Healdsburg on your next wine country trip. Located just an hour and 45 minutes from San Francisco, it's an easy day trip or a wonderful weekend escape. This beautiful, charming city is just waiting for you!
When you're ready to plan your trip, be sure to check out the Visit Healdsburg site to book your experiences, hotel, and more!