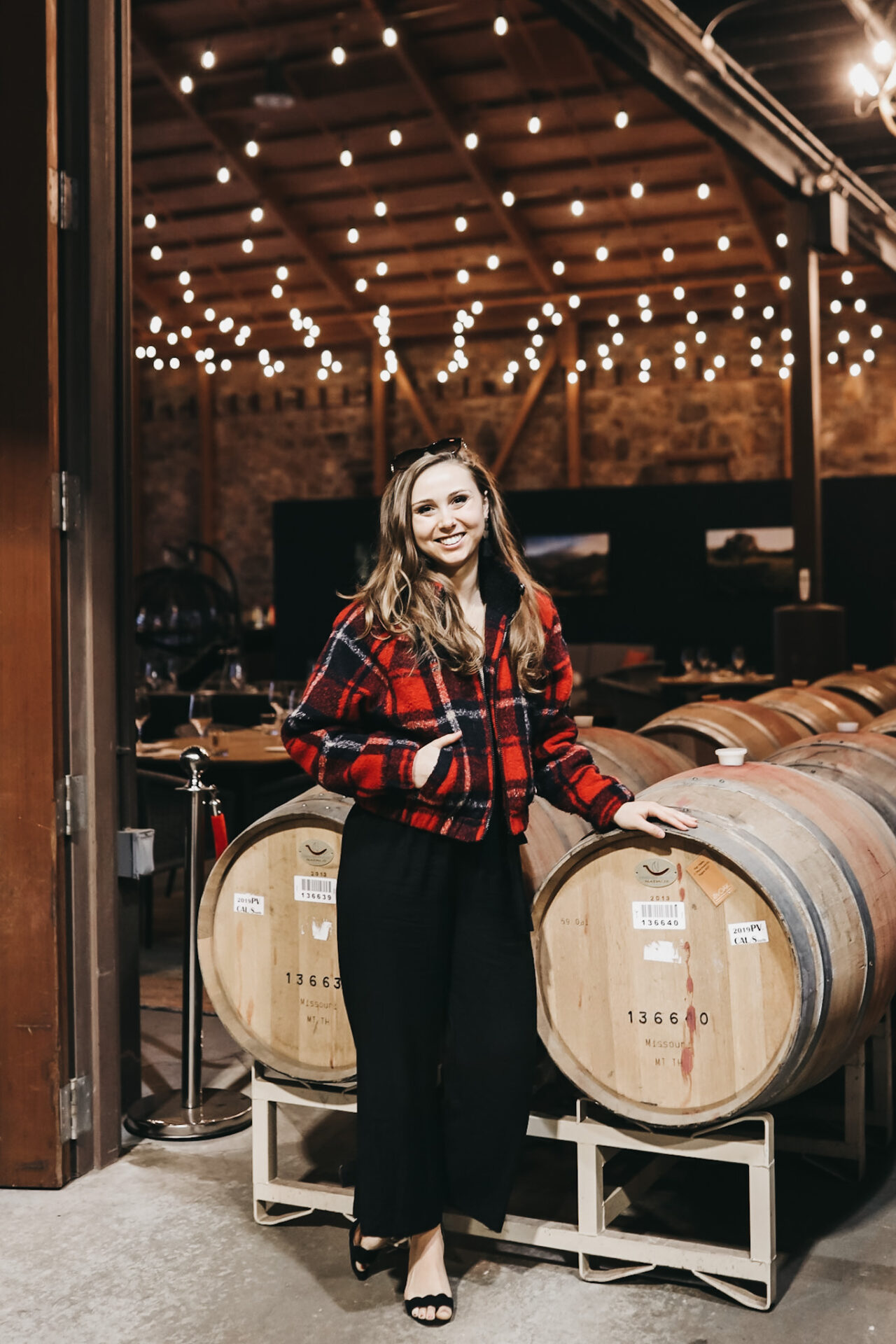 If you're looking for the best wineries in Santa Rosa, you've come to the right place! Check out our list of top Santa Rosa wineries, and get ready to explore some of California's finest wines.
Centrally located in California's Sonoma Valley wine country, Santa Rosa offers wine-tasting adventures and urban amenities. Santa Rosa is Sonoma County's largest city and offers visitors incredible world-class tasting experiences, renowned wineries, and beautiful vineyard scenery.
From small family-owned businesses to larger operations, these Santa Rosa wineries will leave you spoiled for choice. So what are you waiting for? Start planning your Santa Rosa wine tour today!
Best Wineries in Santa Rosa

Matanzas Creek Winery
Matanzas Creek is an absolutely beautiful Santa Rosa winery. Their Bennett Valley tasting room rests among rolling hills, with breath-taking, scenic views. Be sure to take a stroll among their lavender garden!
Matanzas Creek is most known for their Sauvignon Blanc and Merlot – two varieties that thrive in Sonoma's temperate climate.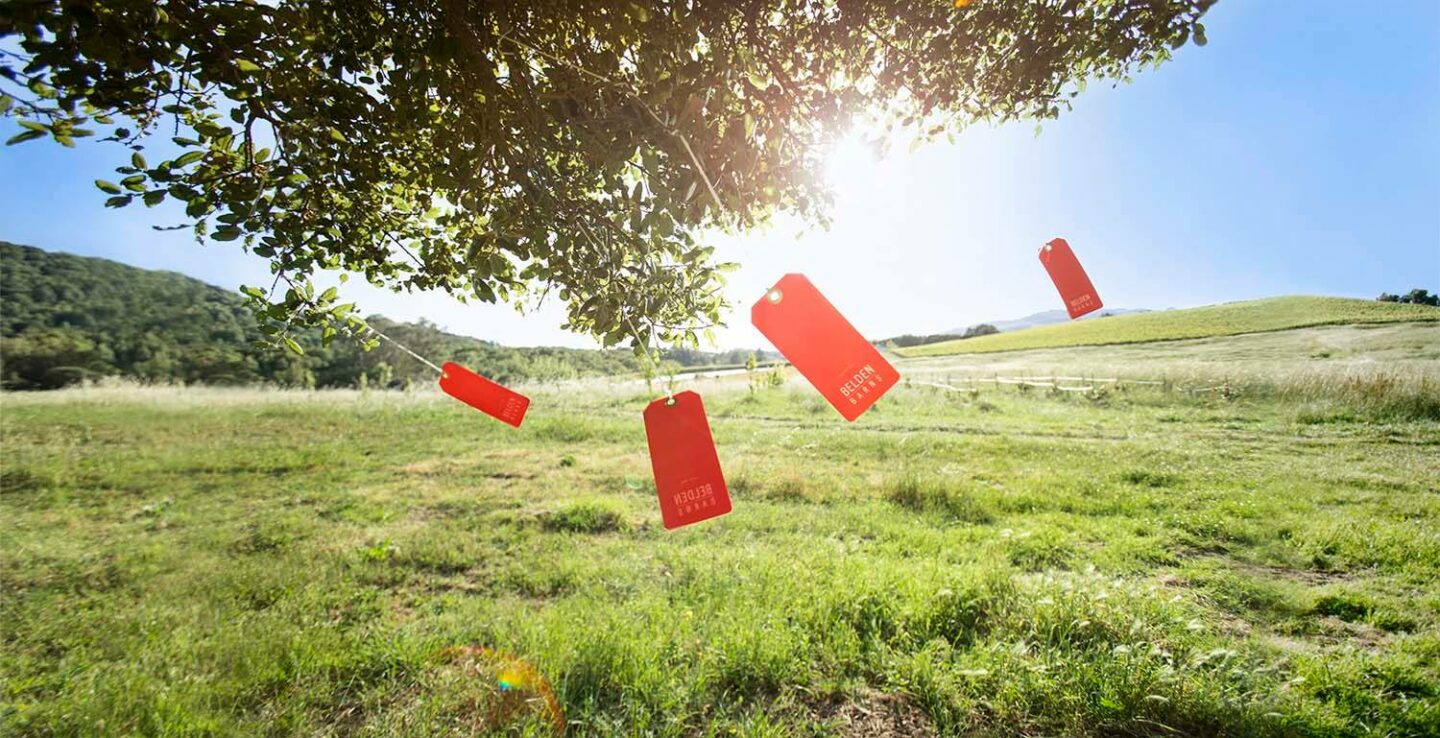 Belden Barns
If you're looking for a Santa Rosa wine tasting experience that feels authentic, Belden Barns is a must-visit. There's a certain magic in the air that keeps your soul buzzing well past the wine tasting. The wishing tree, rolling hills of vineyards, and the intimate feel all adds up to something special – a place where you, too, can dream big andmake your wishes happen.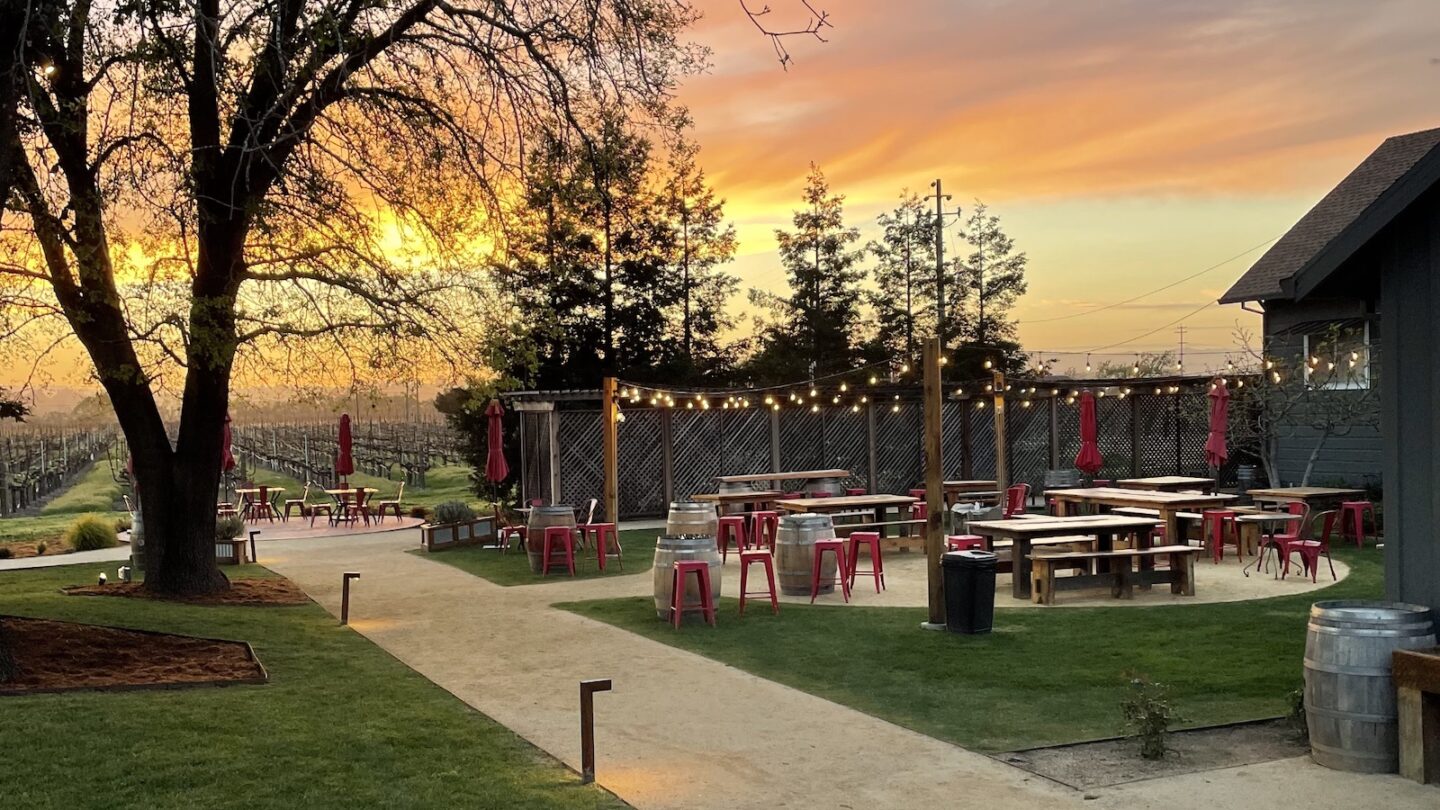 Hook & Ladder Winery
Hook & Ladder Winery is nestled among the vines, set against the backdrop of a working winery. Located on Russian River Valley's historic Olivet Road, the chic and rustic tasting barn is relaxed, friendly, and unpretentious, offering up delicious Sonoma county wines. This family winery is a must-visit!
Inspiration Vineyards – Winery & Tasting Room
"A little inspiration makes every day a celebration" – Located right in northwest Santa Rosa in a slightly "industrial" park with a handful of other great wineries, the Inspiration Vineyards tasting room is small but mighty. No snobbery here; just great wine and a firsthand look at how wine is made. Tastings are by appointment only.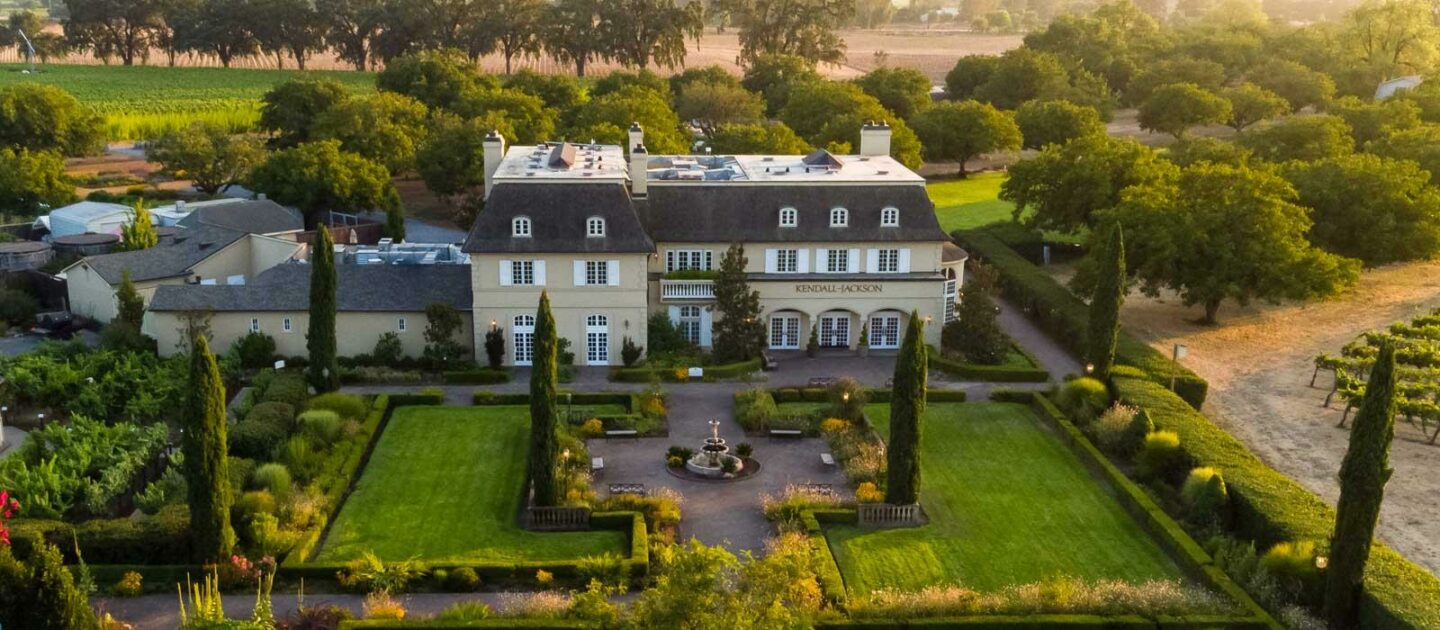 Kendall-Jackson Wine Estate & Gardens
Kendall-Jackson is a household name in the wine industry. Their Santa Rosa wine estate and tasting room feels like a chateau in the French countryside – it's positively decadent. Enjoy delicious farm-to-table food pairings that everyone raves over, while sipping delicious KJ wines!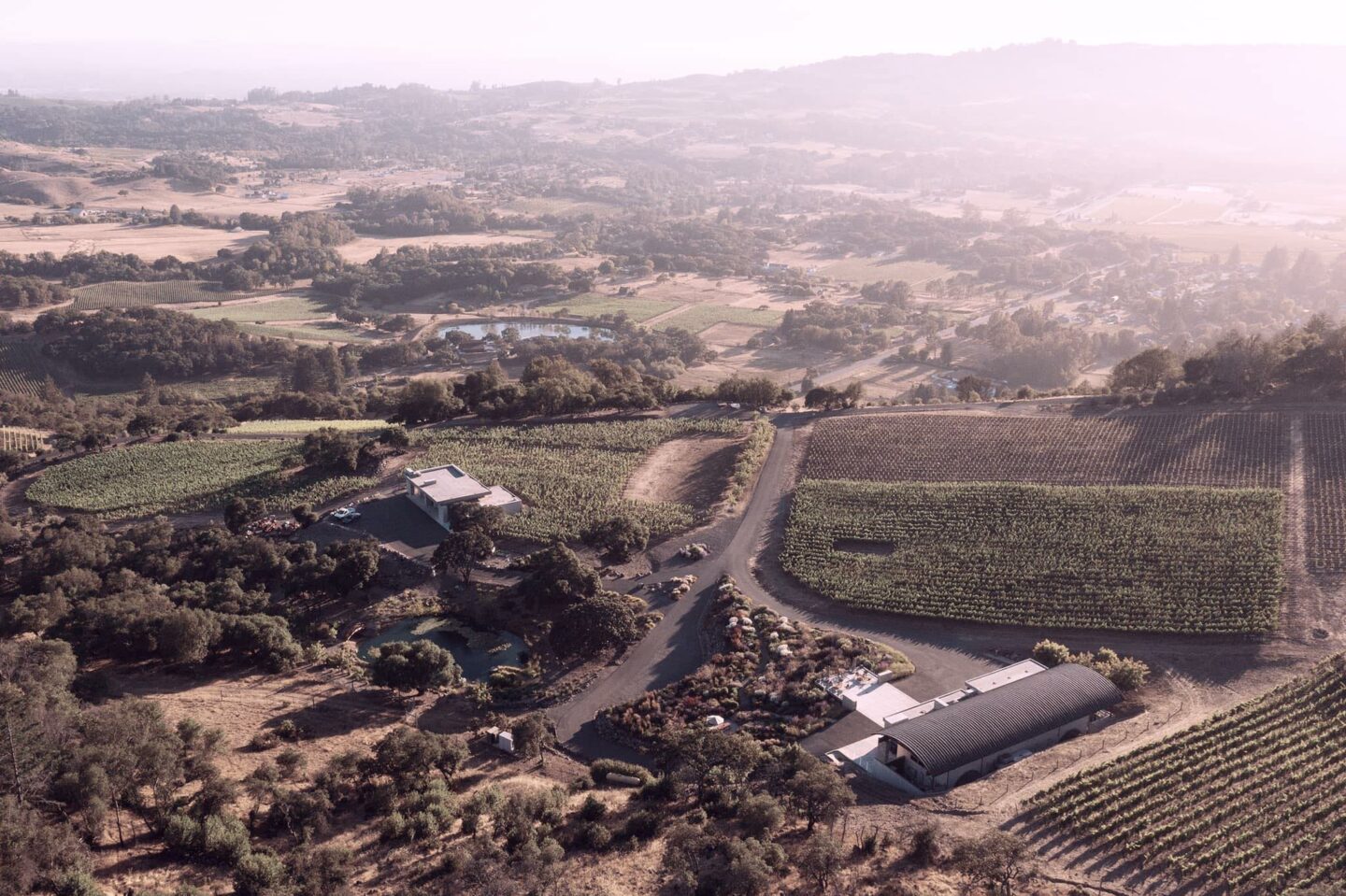 Coursey Graves Estate Vineyards & Winery
Coursey Graves combines volcanic soils, a maritime climate, and generative farming to craft truly iconic wines. They have a tasting room in downtown Healdsburg, but I'd opt for their private tour and tasting on Bennett Mountain. Soak in breath-taking views while indulging in their Chardonnay, Syrah, and flagship Bennett Mountain Estate Bordeaux blend.
Paradise Ridge Winery
Paradise Ridge Winery in Santa Rosa is well-named. With award-winning vineyard-designated wines, sweeping sunset views of the Russian River Valley, and a world-class sculpture grove to explore, it's the perfect wine country destination. My favorites from them are their Pinot Noir and Chardonnay.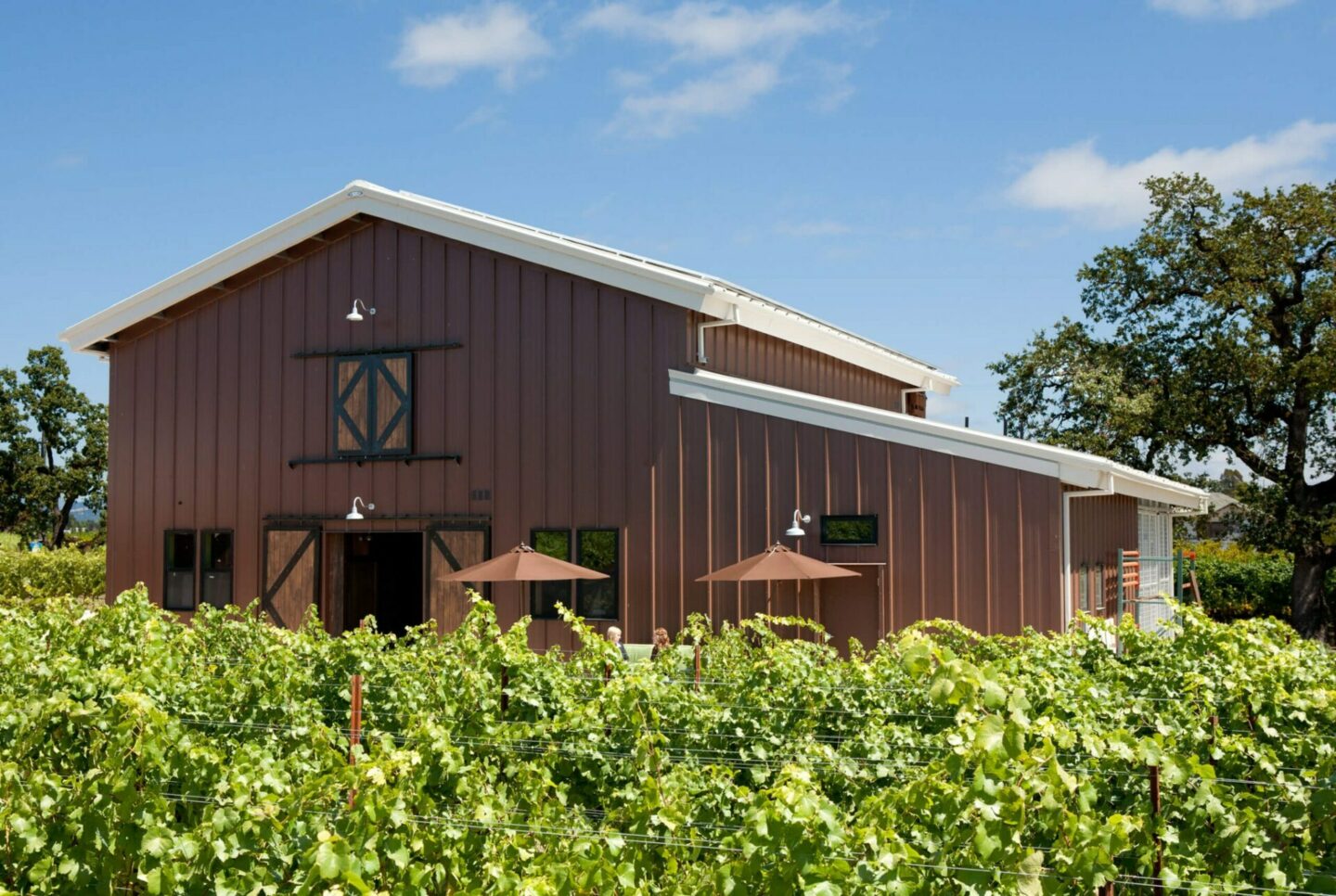 Inman Family Wines
Inman is a very small, family-owned winery in Sonoma's Russian River Valley. I love that the winery offers sparkling wines in addition to still Pinot Noir, Chardonnay, and Pinot Gris – typically I like to start my wine tasting adventures off with sparkling wine, as it cleanses the palate and gets it ready to wine taste for the day! This intimate tasting experience is tailored to guests; be sure to make a reservation!
Donelan Family Wines
Donelan is a boutique winery located in the heart of Santa Rosa in a more industrial setting. They're a family-run business crafting exquistite wines – wine collectors especially rave about their Syrah! Expect personalized attention and great wines at this off-the-radar winery.
DeLoach Vineyards
DeLoach is part of the Boissett Collection – a curation of wineries owned by Jean Charles Boisset. These wineries tend to have deep family roots and often allow you to taste multiple producers at a single destination, as with DeLoach's Franco American tasting. De Loach offers delicious Pinot Noirs and beautiful vineyard views.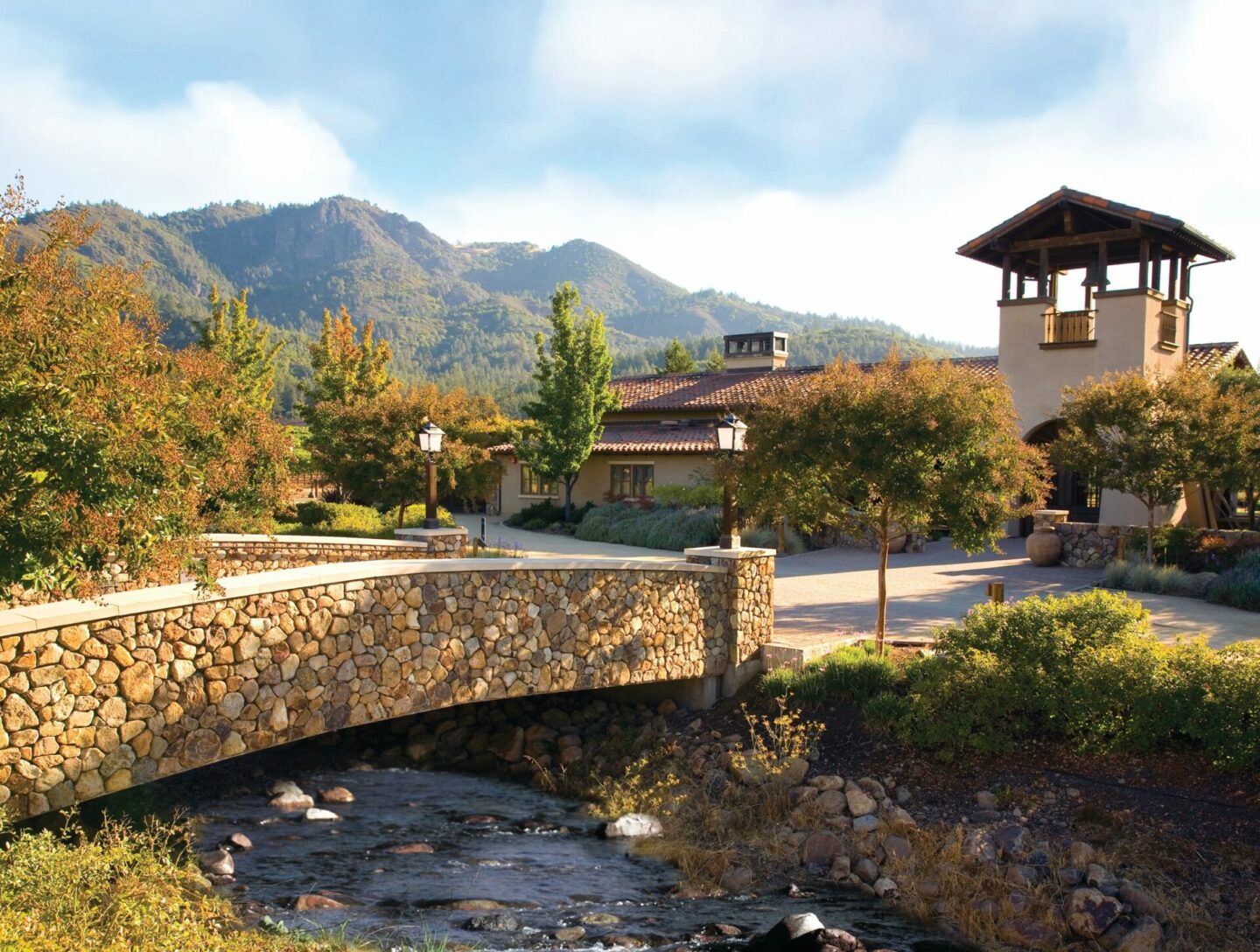 St. Francis Winery & Vineyards
If you're looking for the best wine tasting and food pairing in Santa Rosa, be sure to check out St. Francis! It's delicious! The surrounding vineyards are gorgeous, providing hte perfect atmosphere for a relaxing afternoon sipping wine.
Santa Rosa Winery Map
For planning your own wine tasting adventure, I've combined all of these recommendations into one easy to view Santa Rosa winery map! Please note, there are additional wineries in Santa Rosa outside of these, but they're my top recommendations.
Santa Rosa Wineries FAQs
Is Santa Rosa considered wine country?
Yes! Santa Rosa is part of Sonoma Wine Country. Sonoma Valley wine country includes: Santa Rosa, Healdsburg, Sonoma, Kenwood, Petaluma, Sebastopol, Guerneville, Windsor, Geyserville, and Cloverdale. Santa Rosa is the largest city in Sonoma County.
Is Santa Rosa good for wineries?
Yes! Santa Rosa is a great hub for your next wine tasting adventure. In the surrounding areas, there are over 425 different wineries – since Santa Rosa is the largest city in the area, it's a great place to find your hotel, dining, and other amenities with world-class wineries nearby.
Where is Santa Rosa?
Santa Rosa is located in California's Sonoma County. It's located approximately an hour North of San Francisco, making it the perfect day trip destination.
More Sonoma Wine Posts You'll Love...