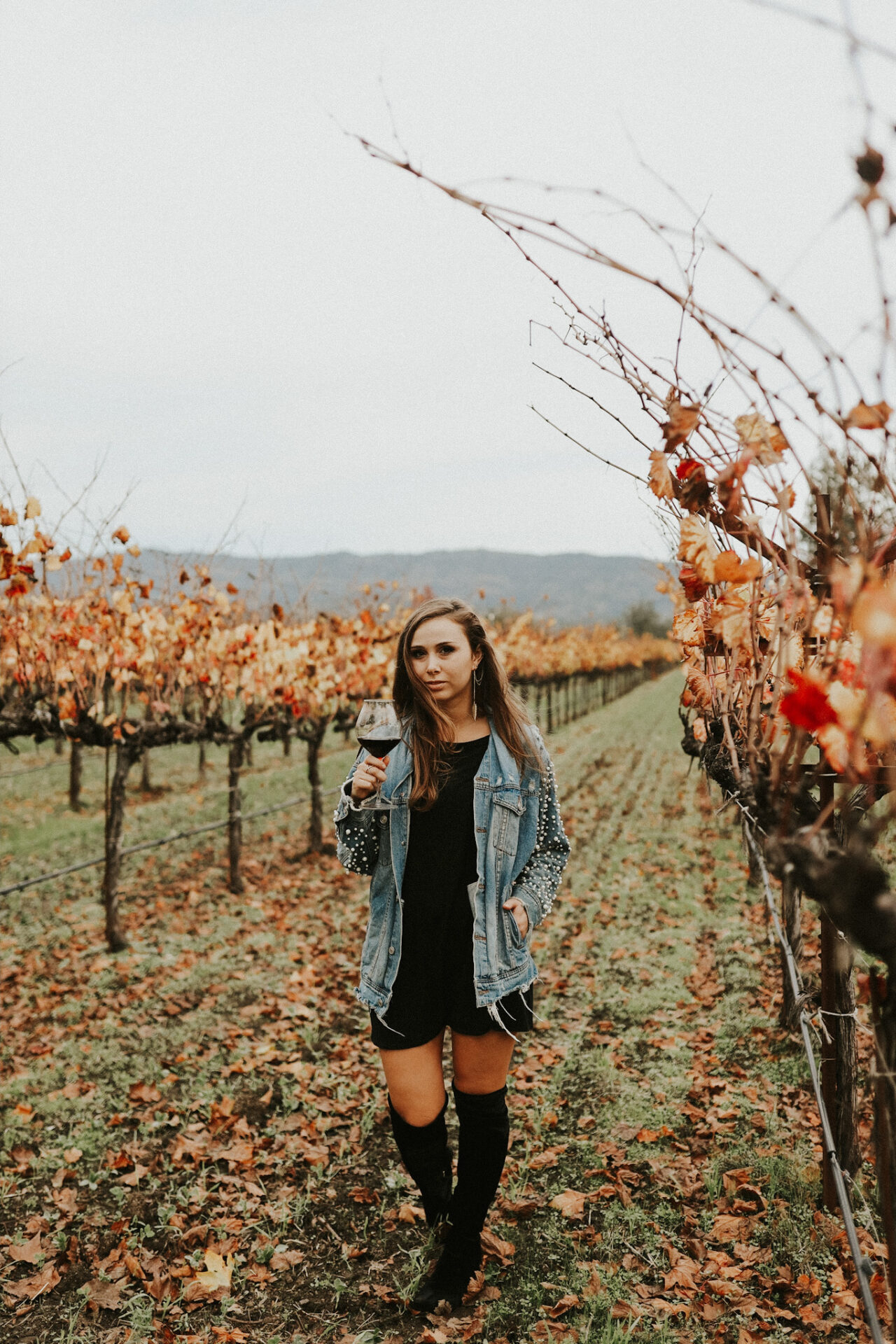 There's something about Sonoma wine country that just makes your heart happy. Maybe it's the rolling hills of vineyards, the fresh air, or the relaxed atmosphere. No matter what it is, Glen Ellen Wineries offer some of the most romantic and beautiful spots in California for wine lovers. Although it's just a short hour-long drive from San Francisco, it feels a world away.
Located in the heart of Sonoma Valley and full of award-winning wineries, Glen Ellen is a must-see destination for any wine lover. Explore the charming small town, admire the gorgeous scenery, and taste some of the best wines in the world—all in one place!
Why Visit Glen Ellen Wineries?
Glen Ellen is a charming Sonoma village, just 20 minutes North of Sonoma Square and 40 minutes Northwest of downtown Napa. With a distinct rural ambiance, Glen Ellen is unlike anywhere else in the San Francisco Bay Area.
Take a turn off the beaten path, and you'll discover Glen Ellen. It's a relaxed, bohemian enclave of Sonoma, long-known for its charming small-town feel.
Best Wineries in Glen Ellen, CA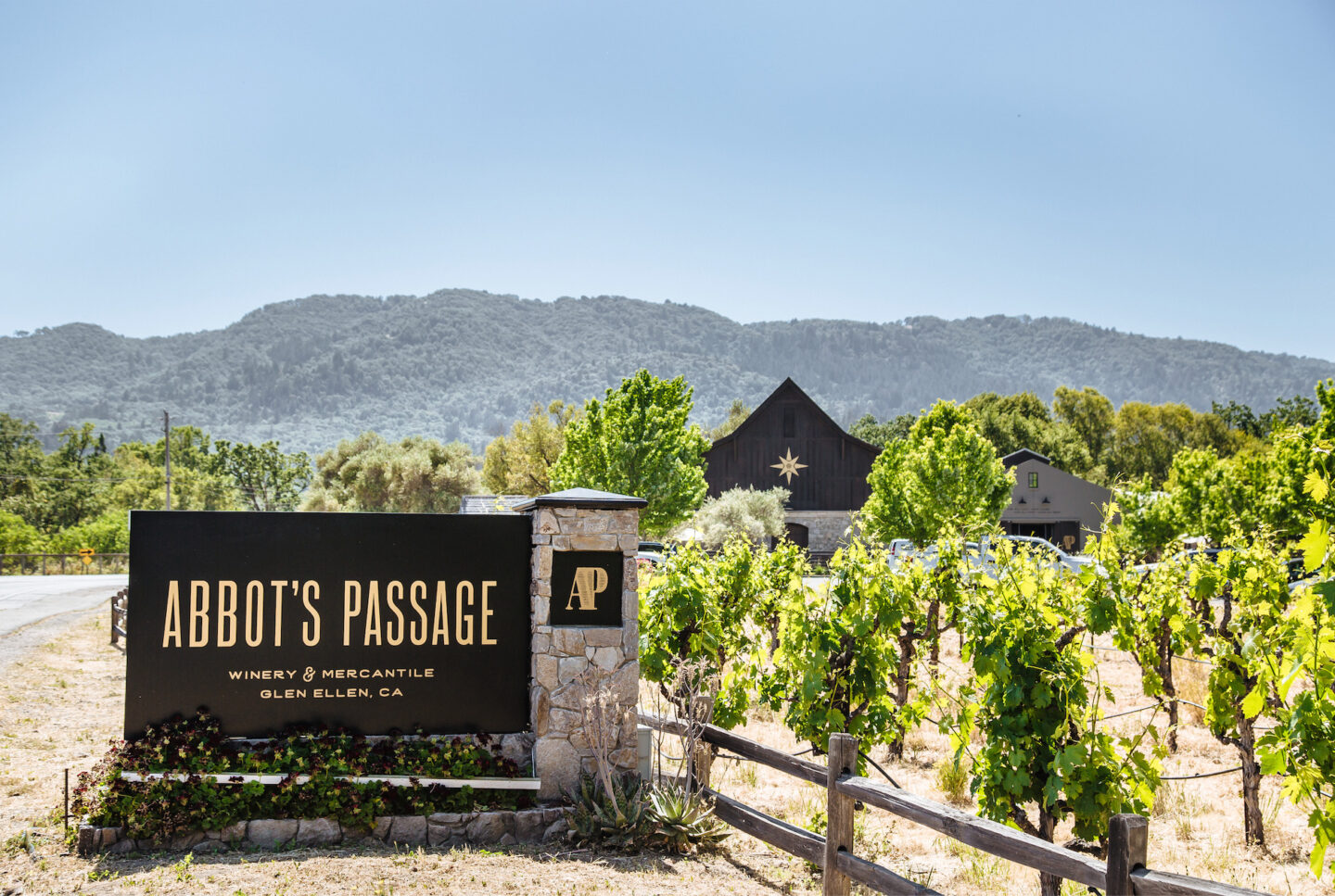 Abbot's Passage
This women-led winery is one of my favorite Glen Ellen wineries! Everything Katie Bundschu does here is surrounded in artistry and rooted in detail. Not only does Abbot's Passage have great wines, but it also has a uniquely cool mercantile shop that I love to browse!
Here, enjoy a flight of co-fermented, Rhone-inspired field blends from notable vineyards in Sonoma and beyond. They also offer seasonal, locally sourced food pairings by their in-house chef.
Imagery Estate Winery
Imagery Estate Winery in Glen Ellen is where art and wine intersect. With Jamie Benzinger at the helm as winemaker, they produce some truly great wines – and each bottle is a work of art, inside and out. Each bottle is a limited-production, estate wine, featuring beautiful artwork on the bottle. You can browse past labels in their art gallery on-premise.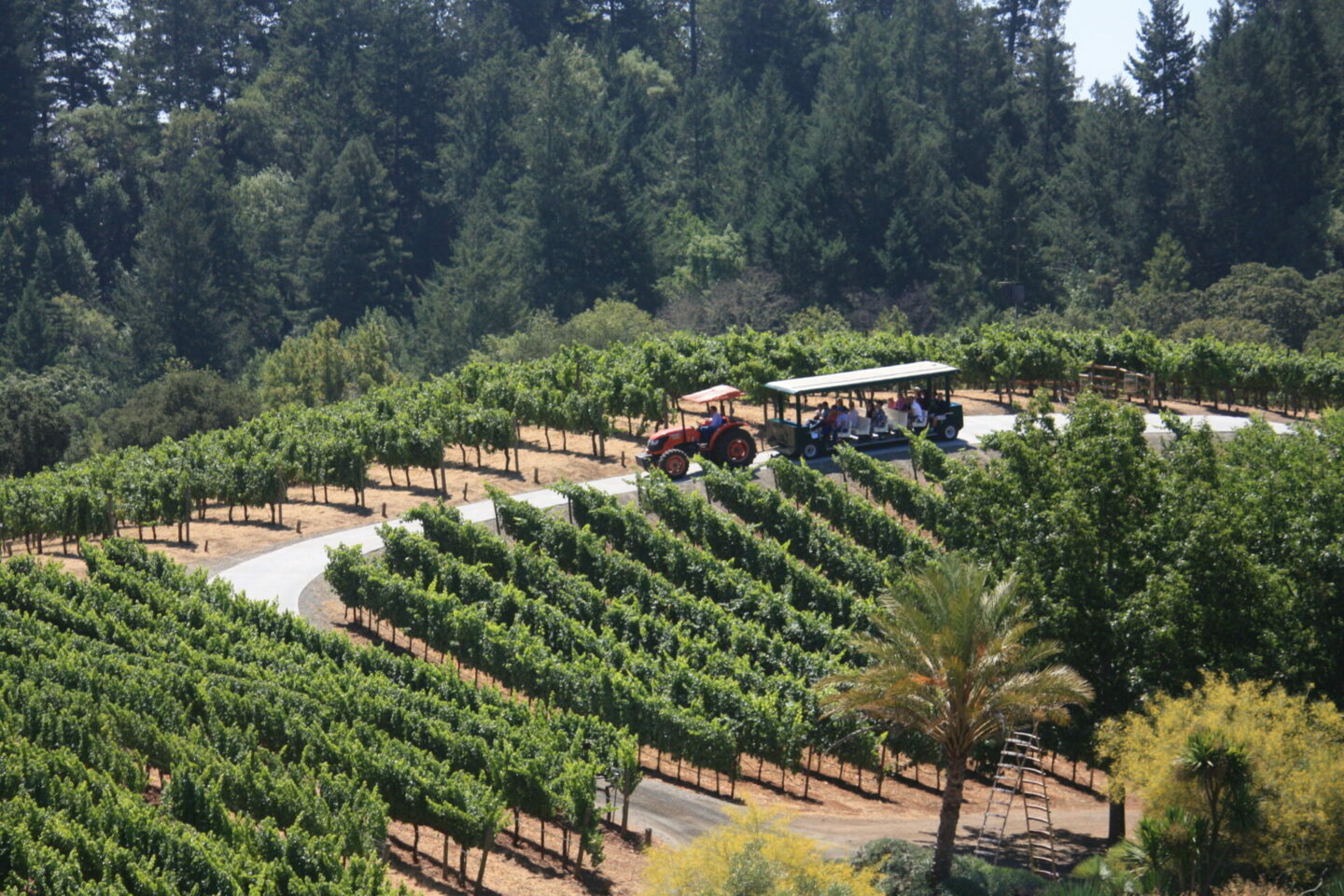 Benzinger Family Winery
Tucked away in the picturesque Glen Ellen wine country, Benzinger Family Winery is the perfect place to spend a relaxing afternoon.
The family-owned winery uses the most eco-responsible methods available to farm their land, including certified sustainable, organic, and biodynamic practices.
Today, you can enjoy an informative Tractor Tram tour, exploring the sights of their Sonoma Mountain estate. Although the tasting room is often bustling with visitors, it still maintains its down-home, friendly Sonoma County Vibe.
The Benzinger Family Winery is the perfect place to relax and enjoy some of the finest wines in Sonoma.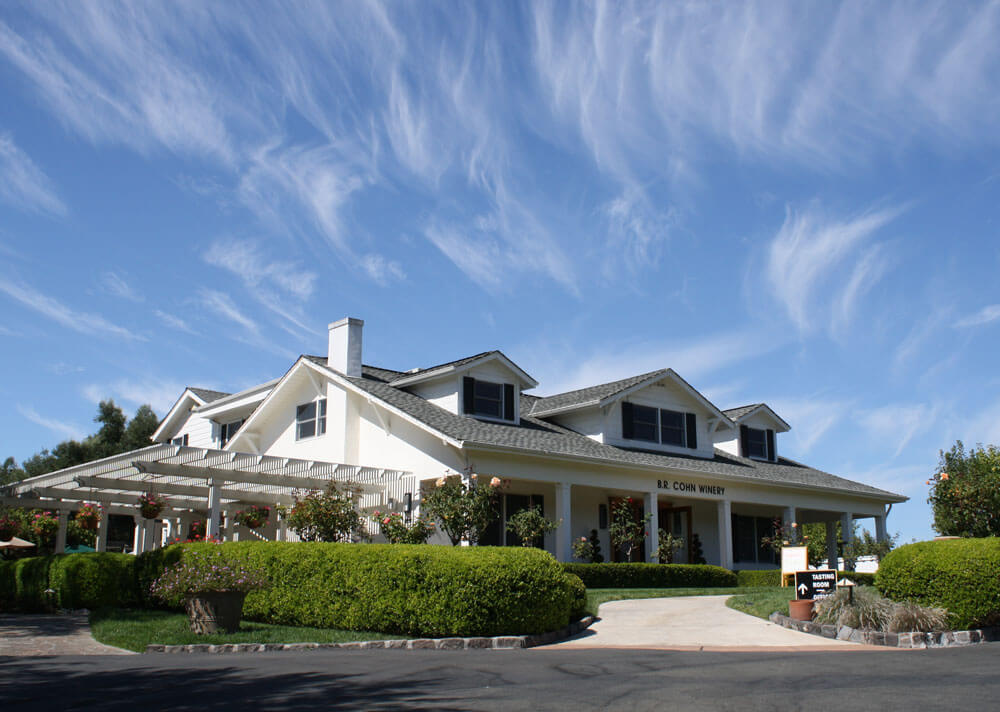 BR Cohn
Hand-crafted wines, olive oils, and vinegars from Sonoma Valley, California.
Nestled between Sonoma Mountain and the Mayacamas Mountain range in scenic Glen Ellen, BR Collen has been making small-lot, vineyard designated wines since 1984. Here visitors can enjoy a relaxing environment, enjoying wine while taking in the heritage Picholine olive grove and rolling hillside vineyards.
For Rock-n-Roll fans: You can view Founder Bruce Cohn's memorabilia from 45 years of rock-n-roll managing the Doobie Brothers!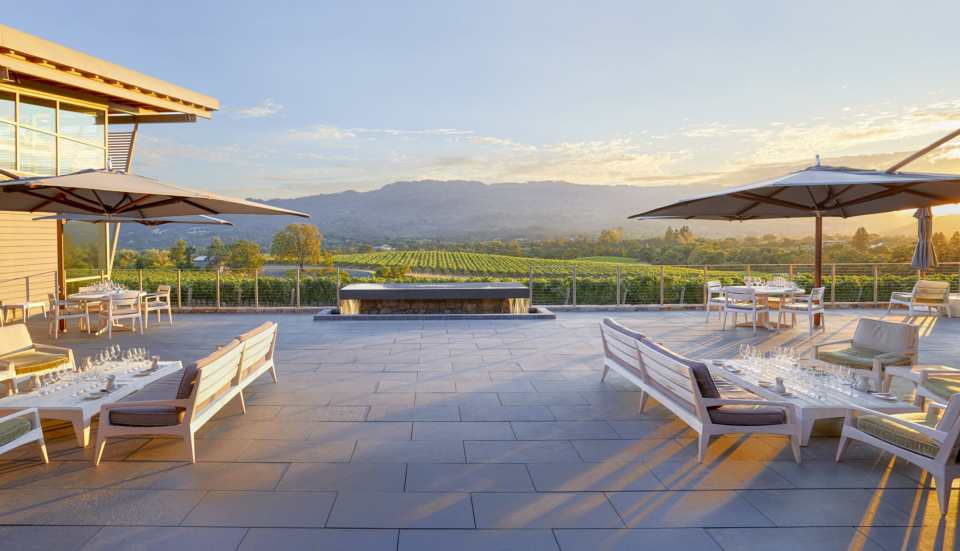 Hamel Family Wines
Resting on top of a large hill with sprawling vineyards down below, Hamel Family Wines offers incredible, breath-taking views
The ambiance and the overall feel are so relaxed, sophisticated, and beautiful. The landscaping and architecture truly transport you, making you feel like you are in your own little paradise.
And the food – wow! Each food pairing is thoughtfully curated to enhance your overall wine tasting experience.
Laurel Glen
When it comes to Cabernet Sauvignon, Napa might be the first region that comes to mind – but Sonoma Mountain is a rare and special terroir, striking the perfect balance for growing complex and beautiful Cabernet. At Laurel Glen, that's their focus.
This small tasting room is easy to overlook, but the wines inside are well-worth a visit. People rave about these under-the-radar wines!
Talisman Wine
If you're a Pinot Noir lover, Talisman Wine is the stop for you! Here, they work with selected vineyards from Napa, Sonoma, and Mendocino to craft the best, most expressive Pinot Noirs possible.
This adorable Glen Ellen winery is owned by a husband and wife team who are passionate about everything Pinot. When you visit here, expect to feel like you're being welcomed into their home – it's a charming and cozy experience!
Glen Ellen Wineries Map
To help you plan your wine tasting adventure, I've compiled an easy map of Glen Ellen wineries — including the ones in this post, as well as a few extra favorites!
More Sonoma Wine Posts You'll Love...