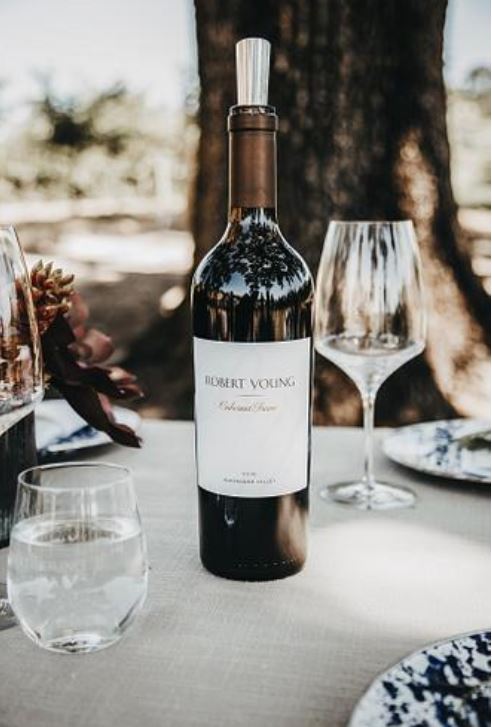 Imagine yourself sitting at a rustic wooden picnic table, surrounded by grapevines on all sides, the sun shining brightly above you with a beautiful old oak tree shading your immediate area. You're surrounded by friends or family, sipping small lot Cabernet Sauvignon while enjoying a locally sourced lunch that feels homemade. This is just one of the amazing experiences offered at Robert Young Estate.
With farming roots that go back to 1858, six generations have lived and farmed the Young Estate in Alexander Valley. In 1997, they decided to make their own wine while continuing to sell portions of their harvest to other winemakers– reserving the best grapes for themselves. Robert Young believes in selecting and farming micro-lots with the highest potential to craft their estate wines, hand-harvesting the grapes for maximum quality.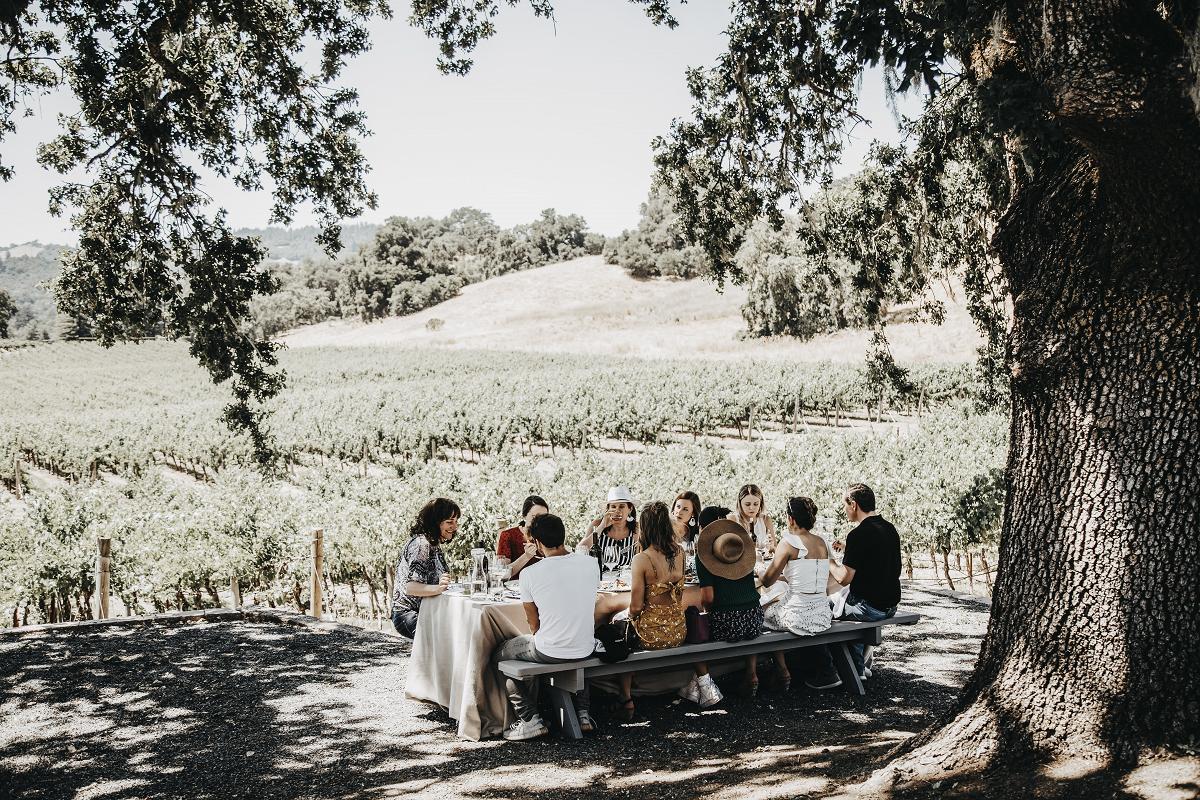 During my visit, we started off with a splash of Chardonnay at their "Scion House" (scion referring to either a descendant of a notable family or a young shoot of a vine used for grafting, your choice here). "Scion House" is how they refer to their newly built tasting room, a beautiful setup with an outdoor patio that overlooks the vineyards below, as well as comfy-chic chairs and tables inside. From there, we hopped into their tractor-trailer to ride up to their Burn Pile Cabernet Sauvignon Block and enjoy wine and lunch under their old oak tree.
Personally, I can't imagine a more magical experience than the one they provided. It was like something out of a vineyard fairytale. While they offer a range of experiences, this is the most unique to them and is such an unforgettable experience.
Be sure to mention "Wine with Paige" when you book your appointment for an extra special surprise during your visit!
Event hosted by: Emily Martin Communication & Events
Photography by: Elise Aileen Photography
Dress by: Rosé Babe Boutique