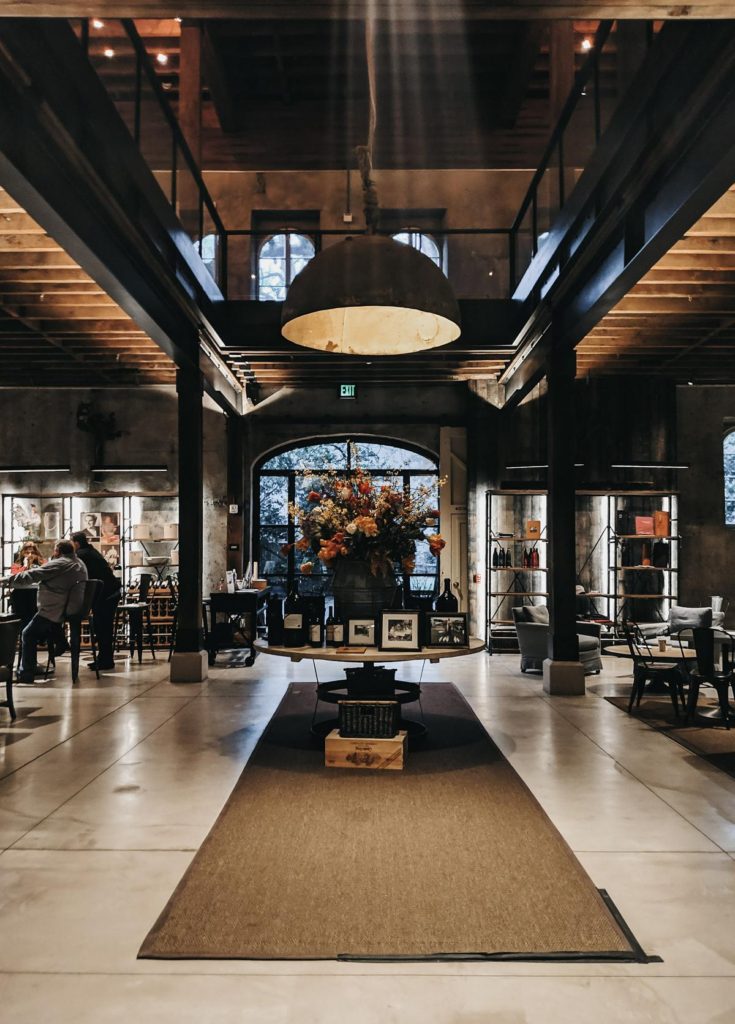 Charles Krug is Napa Valley's oldest winery and is truly a historic icon. Its founder and namesake, Charles Krug, introduced countless innovative ideas to Napa's wine industry and was a key player in the region's rise in fame and quality. In fact, he was Napa Valley's first hired winemaker and made the region's first commercial wine. To this day, Charles Krug remains family-owned & operated; now on the third generation, brothers Marc & Peter Mondavi Jr. lead the way.
As you arrive at the property, it's clear that this is a place with history and prestige. A long, tree-lined driveway leads to vineyards and a beautiful stone tasting room. Inside, you are greeted by a gorgeous and stately tasting room, all set up to evoke a feeling of luxury and timelessness.
There is a wide range of wines crafted by Charles Krug, some available only in their tasting room while others are a familiar face found at most wine merchants. Across the lineup, it's hard to choose a favorite, and none will disappoint. There's sure to be something for everyone. Perhaps my favorite aspect of the tasting was the charcuterie board, which featured meat & cheese infused with their own wines. You can't get a better pairing than that! A visit here is well worth your time, not only for the wine but also for the historical importance of this great place.
2800 Main St
St Helena, CA 94574
(707) 967-2229