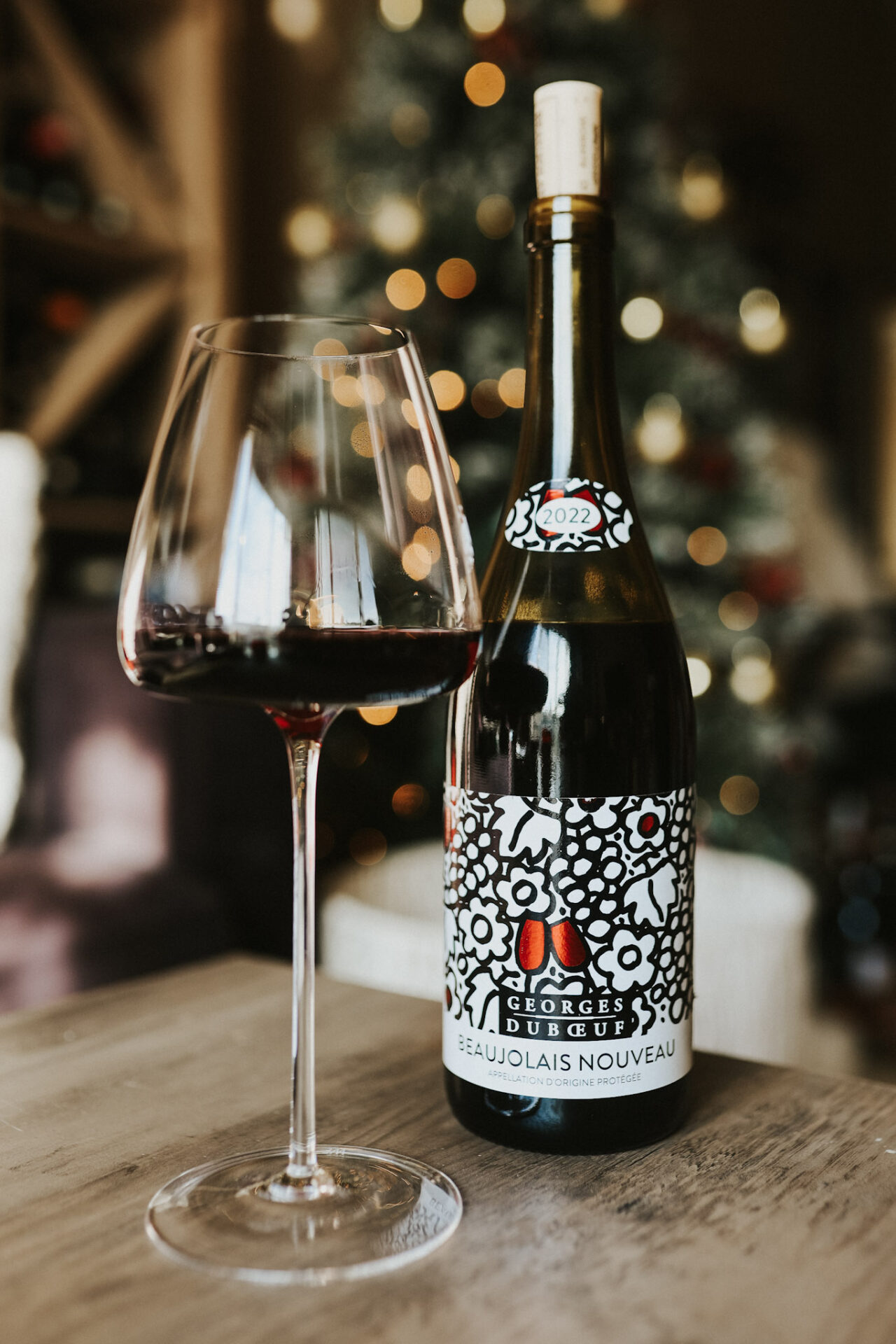 November is the month of Thanksgiving in America, but it's also a time when wine lovers around the world celebrate Beaujolais Nouveau Day. This special day marks the release of the first wine of the new harvest, and it's a chance to enjoy a delicious glass of French wine. So raise your glasses and toast to Beaujolais Nouveau Day!
What is Beaujolais Nouveau?
Beaujolais Nouveau wine is a young red wine made from Gamay grapes that is released each November.
The wine is light, fruity, and easy to drink, making it a popular choice for casual gatherings. Beaujolais Nouveau is often served chilled, and it can be enjoyed on its own or with a variety of dishes.
Although the wine is not as complex as others, since it's released so soon after harvest, it has a distinctive flavor that makes it stand out from other types of wine. Beaujolais Nouveau is a great option for those who are new to wine drinking, and it is sure to please palates of all kinds. It's fun and festive!
When is Beaujolais Nouveau Day?
Beaujolais Nouveau Day is celebrated on the third Thursday of November.
Beaujolais Nouveau Day 2022 is Thursday, November 17th.
Beaujolais Nouveay Day 2023 is Thursday, November 16th.

Click here for a full list of wine holidays!
History of Beaujolais Nouveau Day
Traditionally, Beaujolais Nouveau was drunk by vineyard workers to celebrate the end of harvest. It's an early-release wine – bottled just 6-8 weeks after the grapes are picked!
Georges Duboeuf saw potential in Beaujolais Nouveau, and in the early 1960's began to promote the wine with a contest to see who could get the first bottle to Paris.
Georges Duboeuf was also the first to introduce this French tradition to export markets such as North America and Japan – earning him the title of "King of Beaujolais".
What does Beaujolais Nouveau taste like?
Beaujolais Nouveau is a light, fruity red wine that is meant to be drunk young. It is made from the Gamay grape, and it has red fruit flavors, such as fresh strawberries, ripe cherries, and white pepper. My favorites also showcase flavors of bubblegum and banana bread.
The wine is usually a deep purple color, and it is very light bodied. Beaujolais Nouveau is best served slightly chilled, and it pairs well with poultry and pork dishes. It is meant to be drunk young, within a few weeks of being bottled.
Many people enjoy Beaujolais Nouveau because it is a fun, festive wine that signals the start of the holiday season! Try curling up with a glass, a big bowl of popcorn, and a holiday movie.
Beaujolais Nouveau Food Pairings
Since Beaujolai Nouveau is released in November and is meant to be drunk young, I recommend pairing it with all your favorite winter casseroles and comfort foods! It's a very food-friendly wine and can go with a wide variety of dishes.
With fresh, fruity and refreshing flavors of red fruit, Gamay is best matched with lighter meat dishes, charcuterie boards, and pork – but it can also partner well with spicy foods! Some of my favorite recommendations are:
Beef Stew with Dumplings

Pot Roast

Thanksgiving Dinner (it's great with Roast Turkey!)

Paella




Hawaiian Pizza

Brie Cheese
Where is the Beaujolais Region?
Beaujolais is a wine region just south of Burgundy in central eastern France. The wine region is broken down into ten well-regarded "cru" vineyards. Although many associate this region with Nouveau wine, they also craft incredible age-worthy Gamay wines.
Beaujolais, Beaujolais Villages and Beaujolais Cru
The highest quality Beaujolais wine comes from the Beaujolais Crus – ten vineyard areas long recognized as the finest in the area. Each of these ten (Brouilly, Chenas, Chiroubles, Cote de Brouilly, Fleurie, Julienas, Morgon, Moulin-a-Vent, Regnie and Saint-Amour) has its own appellation title.
Beaujolais Supérieur is the highest quality level title, reserved only for red wines and covered by the standard Beaujolais regulations but with more stringent parameters.
Outside of that, you can find Beaujolais Villages, which are similar in production parameters but offer different geographical terroir to the wines.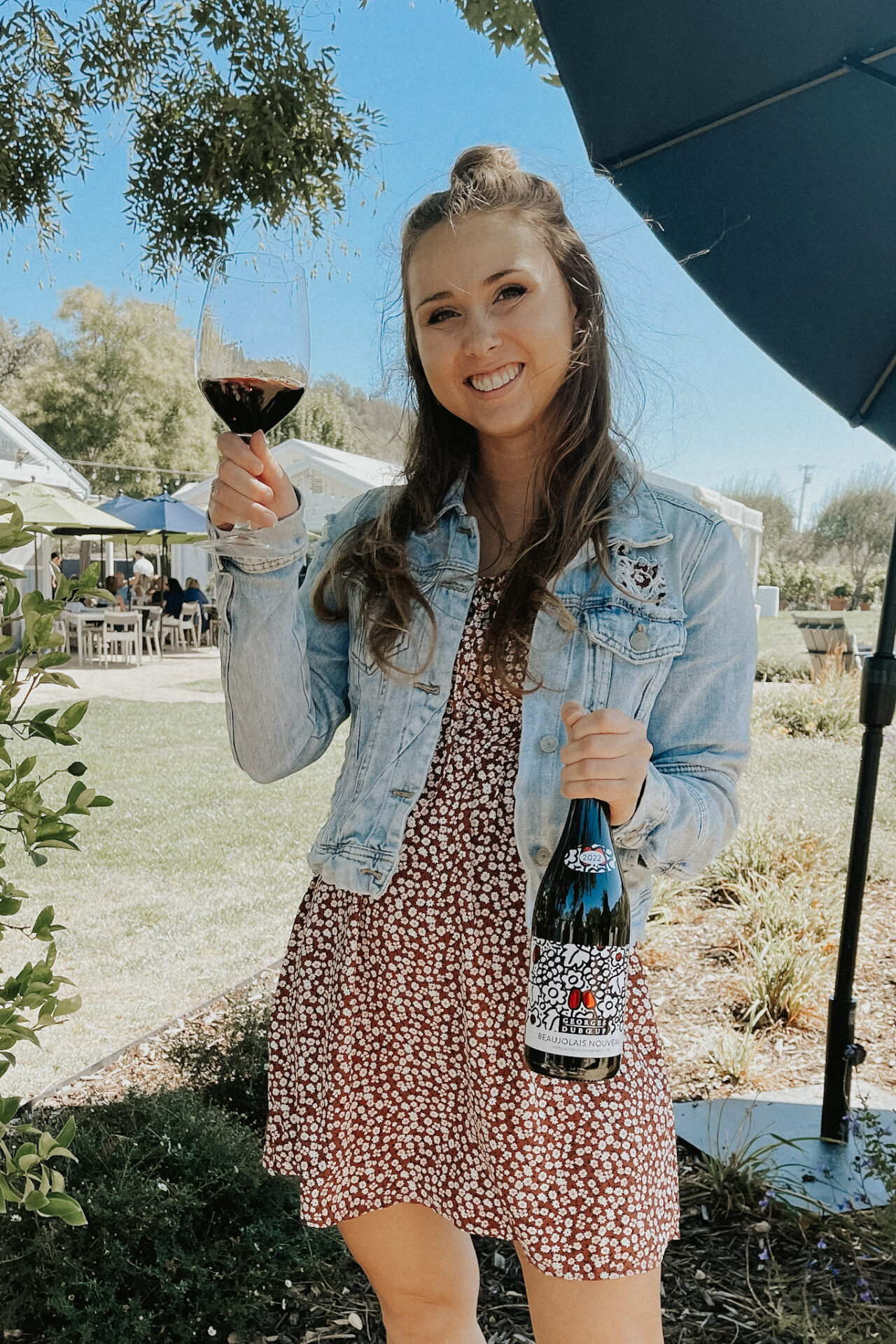 Drink More Beaujolais Nouveau!
There's something special about Beaujolais Nouveau. Perhaps it's the way it signifies the end of harvest, or the way it always arrives just in time for the holidays. Whatever the reason, this light, fruity wine has a way of making every moment feel festive.
Beaujolais Nouveau is made from Gamay grapes, and its flavor explodes with notes of fresh berries and flowers. There's a hint of sweetness, but it's balanced by a pleasant acidity. It's the perfect wine for celebrating life's simplest pleasures. So pop a bottle of Beaujolais Nouveau and enjoy all that the season has to offer!