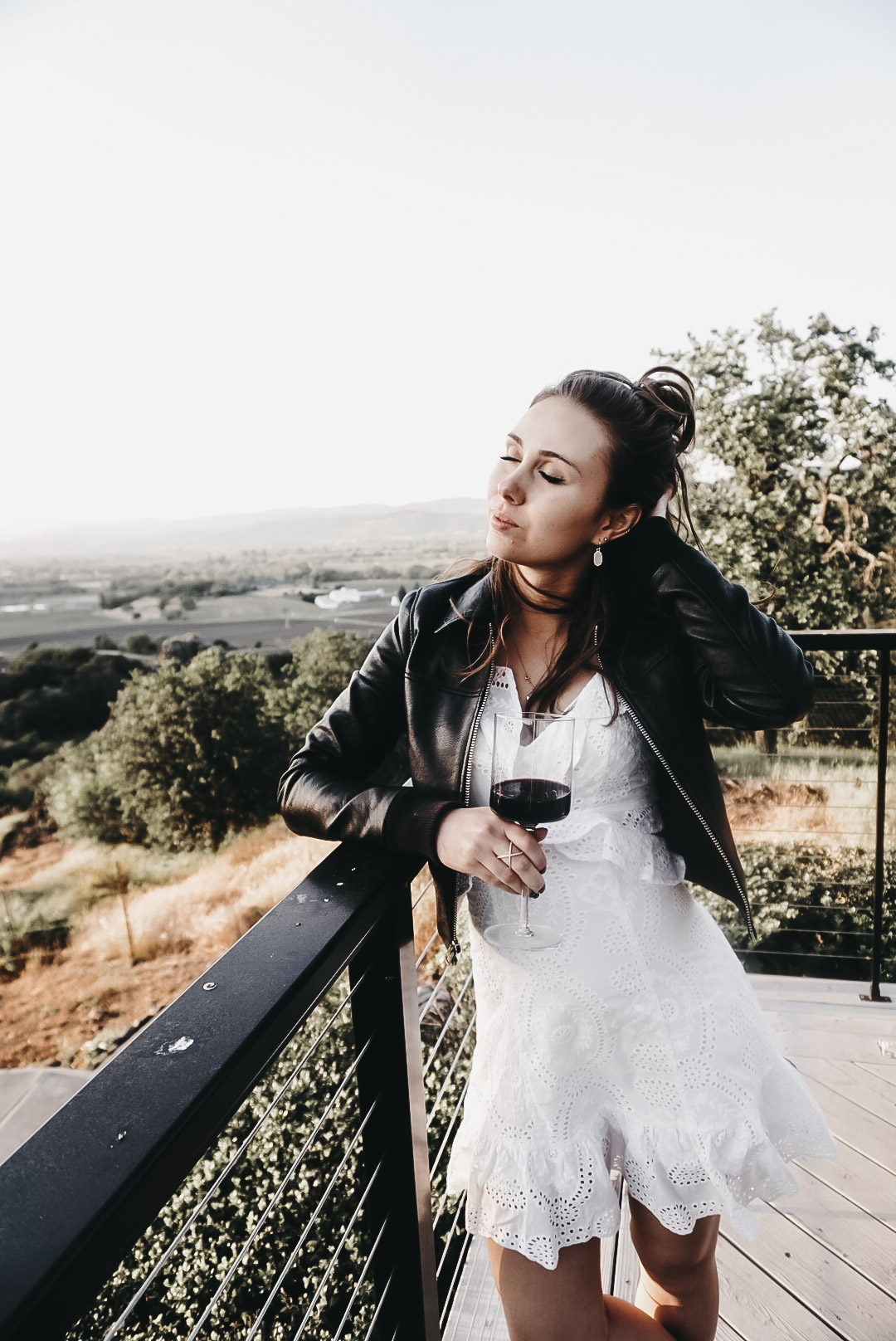 Gamay Noir has a special place in my heart. It's an underdog of sorts. So many people are only familiar with Gamay as the lighthearted bubblegummy wine known as "Beaujolais Nouveau" – if even at all – that they don't realize that this light-bodied, easy-drinking red grape can also be serious, complex, and majorly age-worthy.
Gamay Noir is also one of my favorite picks for a food wine – with bright acidity and low tannins, it can be paired with a wide range of dishes. I almost always eat it on Thanksgiving, for its ability to match with numerous foods on the table! But it can also be enjoyed slightly chilled as a summer red, or sipped solo to unwind during a wine & movie night.
Gamay Noir is a light-bodied, medium to high acid red wine. Gamay wines are loved by many because of their delicate floral aromas, subtle earthy notes, and their ability to pair with a vast variety of foods.
If you're unfamiliar with Gamay wine, it's pretty similar to a Pinot Noir – but due to its obscurity, it's often possible to find high-quality bottles for significantly less than you'd pay for a Pinot. (Win!)
Most Gamay wines have a red fruit flavors, such as raspberry, cherry, strawberry, and currant with notes of violet flowers. A more complex and well-made Gamay wine will also have distinct minerality and spicy notes.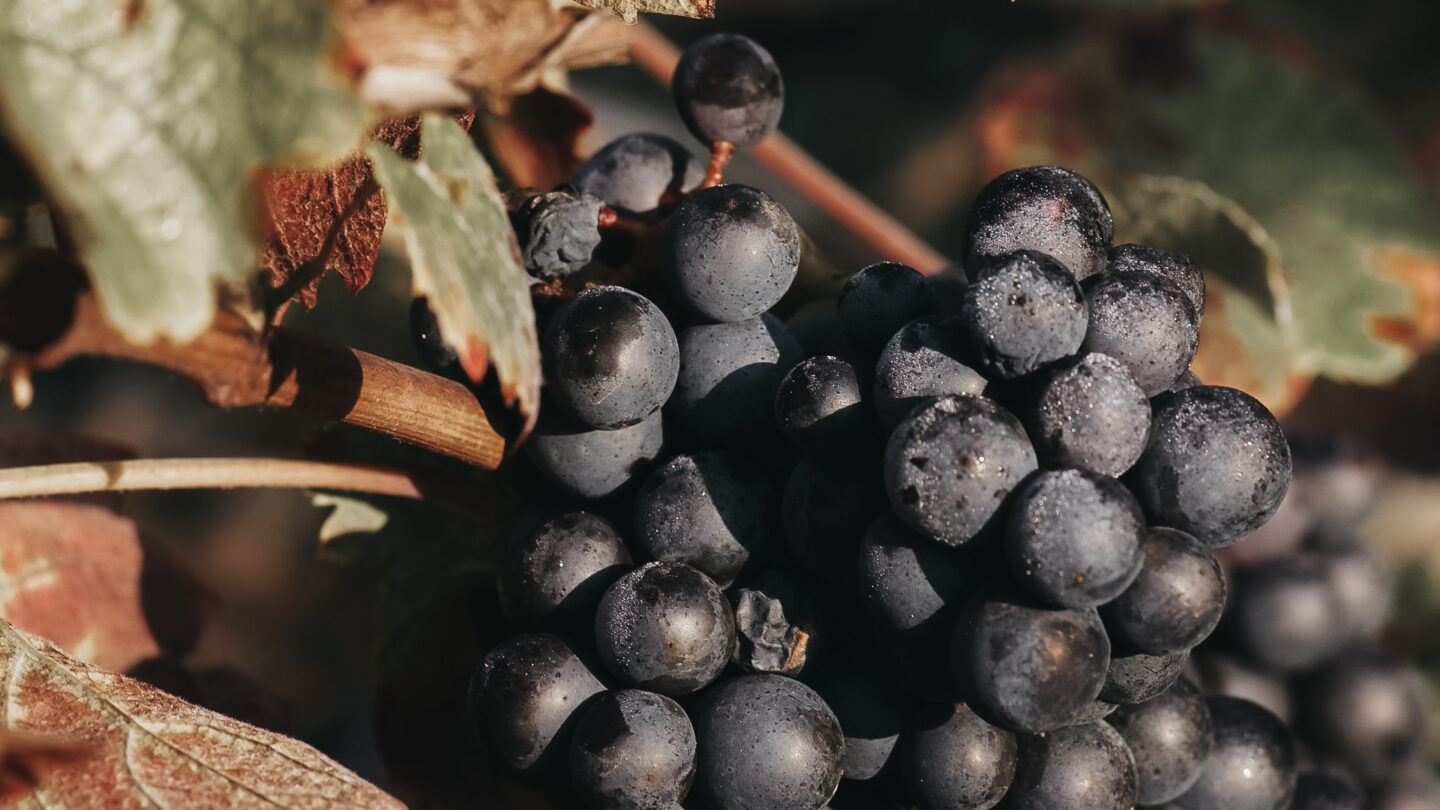 Gamay Noir Facts and history
Gamay wine is also known as "Gamay Noir". Many people compare it to Pinot Noir, and for good reason – they're cousin grapes!
Gamay grows primarily in Burgundy, France (the Pinot motherland) in a sub-region called Beaujolais. In fact, 75% of the world's Gamay Noir is produced in Beaujolais, although it can also be found in other cool-climate regions, such as Willamette Valley in Oregon, New Zealand, the Loire Valley in France, and parts of Canada.
The Gamay grape first came around in the Burgundy region in the 14th century, right after the Black Death epidemic. It was much easier to harvest than Pinot Noir, which is why it gained popularity among local growers.
In 1395, the Duke of Burgundy banned the cultivation of Gamay in Burgundy, as he deemed the grape was "disloyal" and "harsh". So, as Pinot Noir established its dominance in Burgundy, Gamay started to settle it's roots just south in the Beaujolais region.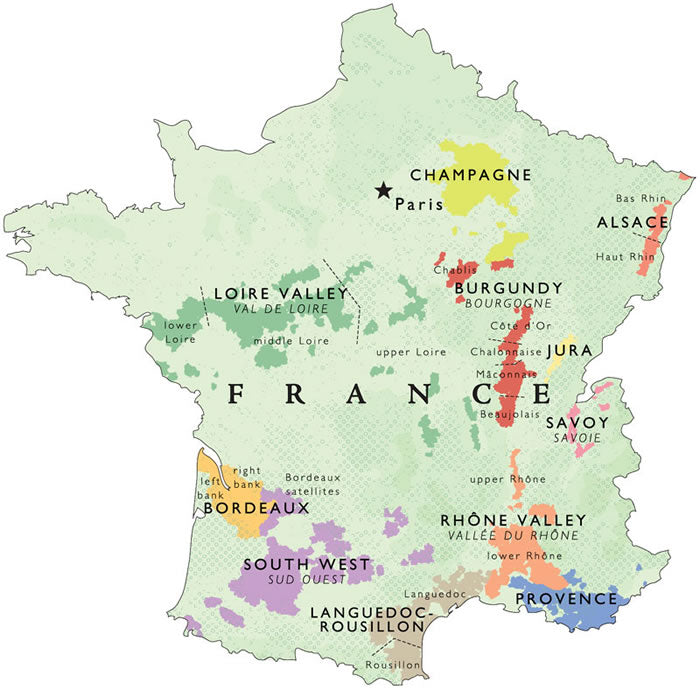 Gamay Noir is the signature red variety of Beaujolais, the southernmost sub-region of Burgundy, France. Here, you will almost always see the bottles labeled by one of three classifications: Beaujolais, Beaujolais-Villages, or Beaujolais Nouveau.
Beaujolais Nouveau
Beaujolais Nouveau is a seasonal treat – every year it's released the third Thursday of November and is the first wine from the new vintage (the wines harvested that same year). Beaujolais Nouveau is meant to be drunk young and fresh, right after purchasing.
Beaujolais Nouveau is a fun and simple example of Gamay Noir wine. It's made using the process of carbonic maceration and bottled just 6-8 weeks after harvest – which makes the wine low in tannin, high acidity, and incredibly fruit-forward.
In the glass, you'll find lush, juicy red fruit aromas of raspberry and cranberry, followed by fig, banana, and potentially even bubblegum. I personally find these wines to be a bit "chewy" in texture. It's always fun to ring in the new harvest with this celebration!
Beaujolais-Villages
Beaujolais-Villages wines are also made from the Gamay Noir grape, but in a more everyday drinking style. They're less tart than Nouveau, with intense fruit, earth, and banana flavors.
Beaujolais Cru
Crus Beaujolais are the highest level of Gamay wines from the Beaujolais region in Burgundy, France. These wines are bolder, more complex with darker fruit and floral notes. Beaujolais Cru wines are among the best wines France has to offer and can improve with bottle age.
There are 10 Beaujolais Crus that these higher-end bottles will be labeled with. They are the villages of Brouilly, Chénas, Chiroubles, Côte de Brouilly, Fleurie, Juliénas, Morgon, Moulin-à-Vent, Régnié and Saint-Amour. Each Cru displays unique flavor profiles derived from its distinct terroir.
Some distinct styles among the 10 crus –
Bolder style Beaujolais Cru: Moulin-à-Vent, Morgon, and Chénas
Medium bodied Beaujolais Cru: Cote de Brouilly and Regnie
Light, delicate Beaujolais Cru: Brouilly, Fleurie and St. Amour.
Most Beaujolais Cru wines will not include the words "Beaujolais" or "Gamay" on the label and instead are marked by their Cru.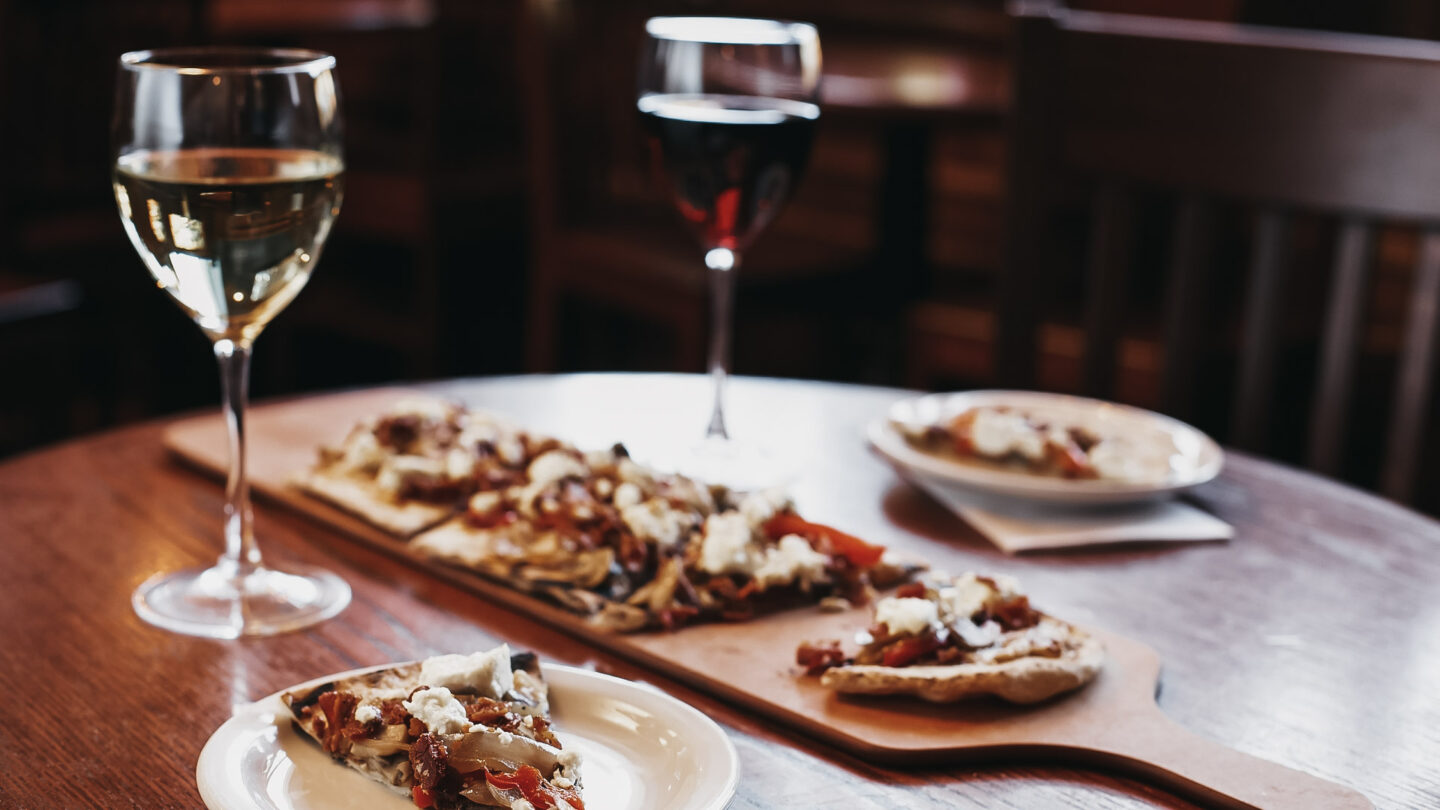 No matter what region your Gamay Noir wine comes from, it's going to be a food-friendly wine. Gamay wines match well with lighter meat dishes, cured meats, chicken, pork, and salads (so… basically everything!) They can also pair well with spicy foods and most cheese types.
Gamay Noir produces light-bodied red wines with good acidity and low tannin. This grape variety is one of my favorites! Try it with Thanksgiving dinner, pork belly, Tikka Masala, Hawaiian pizza, Tuna Nicoise Salad, or the perfect charcuterie board.