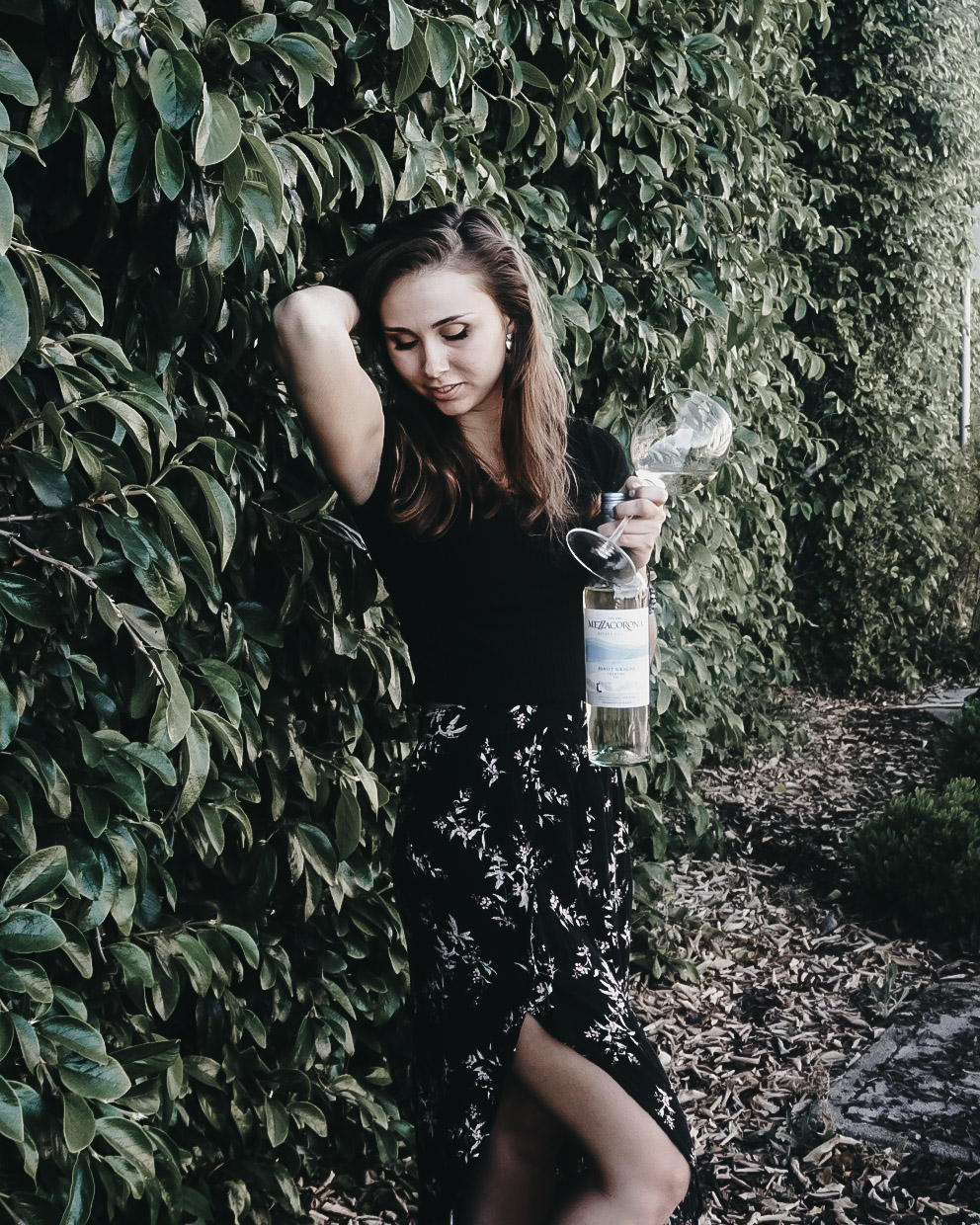 Ah, Pinot Grigio; the perfect summer wine! A dry white, that has a punchy acidity with flavors of lemons, limes, apples and honeysuckle. A glass of this on a hot summer day will bring you back to your childhood, to the times you would enjoy a refreshing glass of lemonade on a perfect day.
Pinot Grigio Day is celebrated on May 17th, so get your bottles ready!

To be up to date on all the Wine Holiday's, check out the 2022 Wine Holiday list!
Where Does Pinot Grigio Come From?
While most believe that this popular wine originated in Italy, it was actually born in Burgundy, France, where it's known as Pinot Gris.
The wine then found its way to Switzerland in the 1300's, where it was a favorite of the Emperor.

From here, the grape made its way to Northern Italy, and the real story of Pinot Grigio began!
The "pinot" in grape varietal comes from the french word for "pine cone", which is a reference to the shape of the grape bunch. Pinot Grigio literally means "grey pine cone". This is fitting, as the grapes used for Pinot Grigio/Gris have a greyish blue hue.


Pinot Grigio/Gris's unique grape skin color is thought to be a mutation of the red grape, Pinot Noir.


Wines marked as "Pinot Grigio" are typically Italian style (dry, crisp, with citrus aromas and a light body). Wines marked as "Pinot Gris" are French Style, and often come from Alsace.


Most Pinot Grigios are meant to be consumed early, and will not withstand cellar times. The exception to this are the Alsatian styles. The residual sugars and perfect balance of acid make many of them cellar worthy for 5-10 years!
Although the taste of Pinot Grigio can vary depending on where it's grown, you can generally expect that each bottle will be bright and acidic.
Here are some things you may taste in a glass:
Lime
Lemon
Pear
Peach
White Nectarine
Apple
Pinot Grigio Food Pairings
Pinot Grigio makes an amazing food pairing for seafood and all things zesty! Just make sure the Pinot Grigio is served chill, as that's how you'll get the most out of the flavors. If you're needing to chill your wine fast, check out how to do that here.

In the meantime, while you're letting your Pinot Grigio chill, here are some light, summery food pairings to prepare:
Spaghetti carbonara

While cheese chicken lasagna

Grilled halibut with cilantro and garlic butter

White pizzas, like a pizza with ham, asparagus and ricotta

Seared Scallops with a jalapeno vinaigrette

Lemon chicken piccata
Pinot Gris vs Pinot Grigio
When you're looking for a Pinot Grigio in the store, odds are you've seen a large selection of Pinot Gris, and have thought to yourself: "What's the difference?"
Pinot Grigio and Pinot Gris are actually made from the same grape, and there's just one little detail that sets them apart! Wines marked as "Pinot Grigio" are typically Italian style (dry, crisp, with citrus aromas and a light body). While wines marked as "Pinot Gris" are French Style, and often come from Alsace.
Pinot Grigio vs Pinot Noir
These two varietals share one-half of a name but are completely different. While both come from the same grape, Pinot Grigio comes from a mutation of the red Pinot grape. The real difference between the two is their flavor profiles. Pinot Noir's taste profile has more raspberries, red cherry, and high acidity, with a hint of smokiness and earthiness.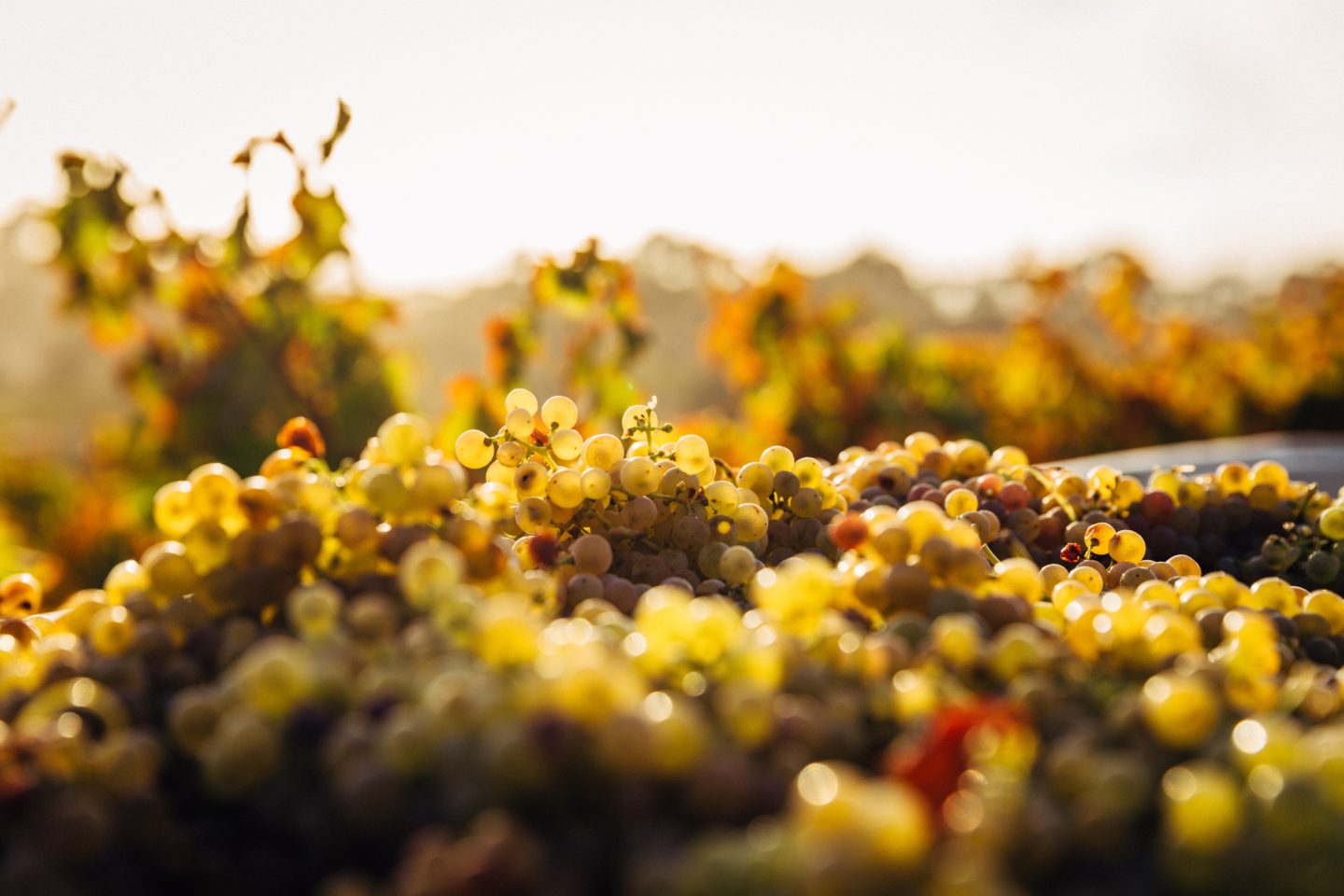 Common Questions About Pinot Grigio
Is Pinot Grigio sweet?
Pinot Grigio is often less sweet because of the high acidity. This, of course though depends on the amount of residual sugar, and the interpretation of the drinker.
How many calories in Pinot Grigio?
The amount of calories in a glass of Pinot Grigio is usually around 120. The amount of calories in a bottle of Pinot Grigio are typically around 620.
Pinot Grigio pronunciation?
You often hear Pinot Grigio mispronounced as GREE-jee-o, as if it were French. But, the correct Italian pronunciation for Grigiois is GREE-jo.
Is Pinot Grigio a white wine?
Pinot Grigio is a white wine and is actually a mutation of the red Pinot grape.
Should Pinot Grigio be chilled?
The flavors of Pinot Grigio are enhanced when served chill. The ideal temperature for most Pinot Grigio is around 48 degrees Fahrenheit. If you're in a pinch and need to chill your wine fast, read this.
Other Posts You Might Like