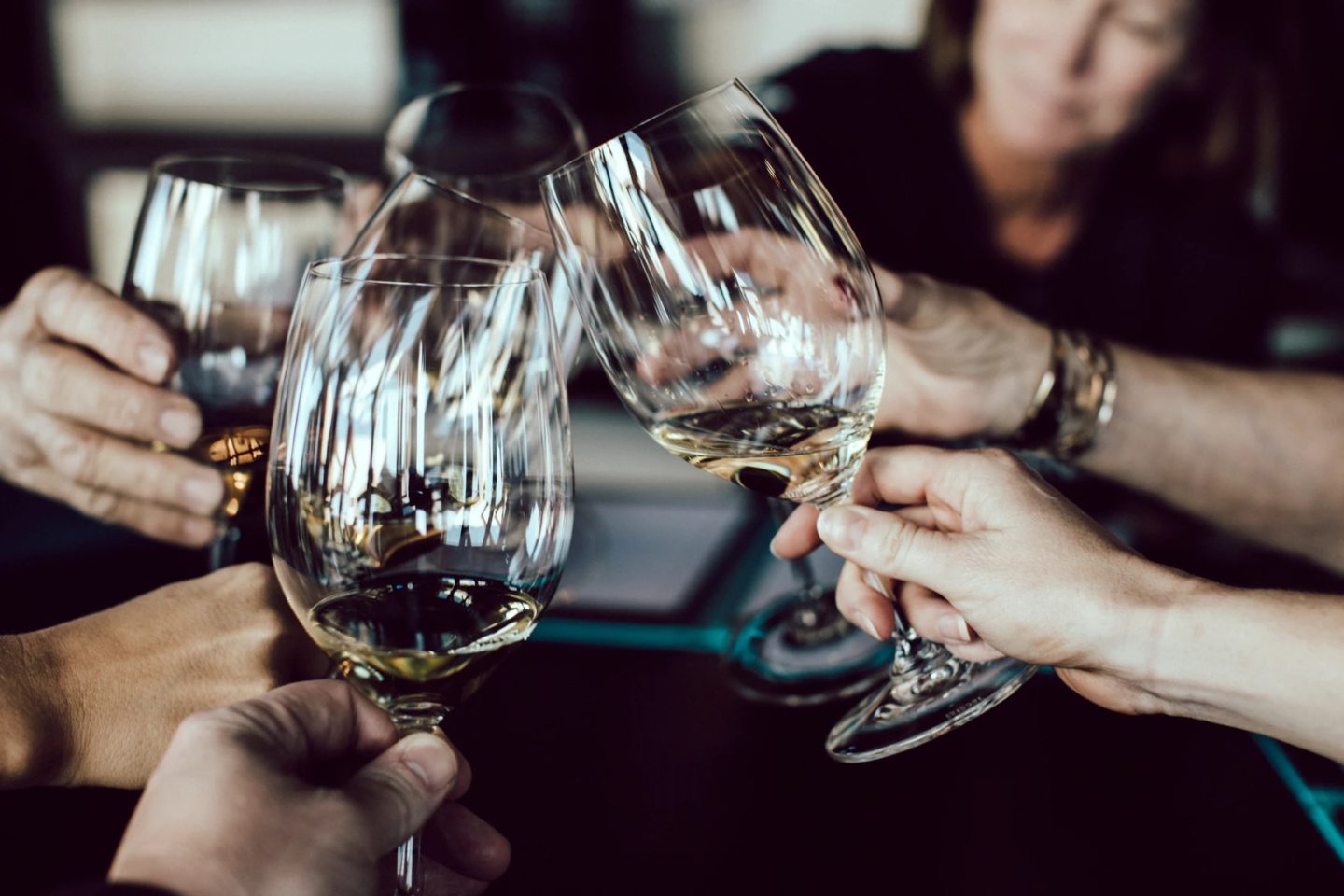 Don't you hate it when it's all of a sudden National Chardonnay or Pinot Noir day, and you are not prepared for it? It seems like every year, there's a new wine inspired holiday (which I am ALL for), but I hate not being ready for it.
For that reason, I've compiled every wine holiday I could find for 2022, and put it in this easy to follow list for you. You can also download the calendar in PDF form to print out and keep close at hand!
To my surprise, I couldn't find any major wine holidays for January. So take this as a time relax and focus on self care!
February 1, 2022: International Furmint Day
February 18, 2022: Global Drink Wine Day
February 26, 2022: Open That Bottle Night (last Saturday in February)
March 3, 2022: Mulled Wine Day
March 13, 2022: International Riesling Day
April 14, 2022: Tannat Day
April 17, 2022: Malbec World Day
April 27, 2022: World Marselan Day
May 6, 2022: International Sauvignon Blanc Day (first Friday in May)
May 9, 2022: World Moscato Day
May 17, 2022: Pinot Grigio Day
May 25, 2022: National Wine Day (USA)
May 26, 2022: International Chardonnay Day (Thursday before Memorial Day)

June 2022: International Drink Chenin Blanc Day (it's not a set date, but it's around the third week of June. In 2020 it was Saturday June 20th, and in 2021 it was Friday June 18th)
June 21, 2022: World Lambrusco Day
June 24, 2022: International Rosé Day (4th Friday of June)
July 28, 2022: Shiraz Day (4th Thursday of July)
August 1-5, 2022: International Albariño Days
August 4, 2022: National White Wine Day
August 18, 2022: International Pinot Noir Day
August 30th, 2022: International Cabernet Day
September 1, 2022: International Cap Classique Day
Spetember 1, 2022: International Cabernet Day (The Thursday before Labor Day)
September 10, 2022: International Port Wine Day
September 16, 2022: International Grenache Day (3rd Friday in September)
October 5, 2022: Vranec World Day
Ovtober 6, 2022: National Orange Wine Day
October 8, 2022: International Pinotage Day (2nd Saturday of October)
October 27, 2022: Carignan Day (last Thursday in October)
October 28, 2022: Champagne Day (4th Friday in October)
November 7, 2022: International Merlot Day
November 10, 2022: International Tempranillo Day (2nd Thursday of November)
November 17, 2022: Beaujolais Nouveau Day (3rd Thursday in November)
November 24, 2022 International Carmenére Day
December 1, 2022: International Maratheftiko Day
December 4, 2022: Cabernet Franc Day
December 16, 2022: Pinot Meunier Day
December 20, 2022: Sangria Day
How did I do? If you know of any I missed, please let me know in the comments!