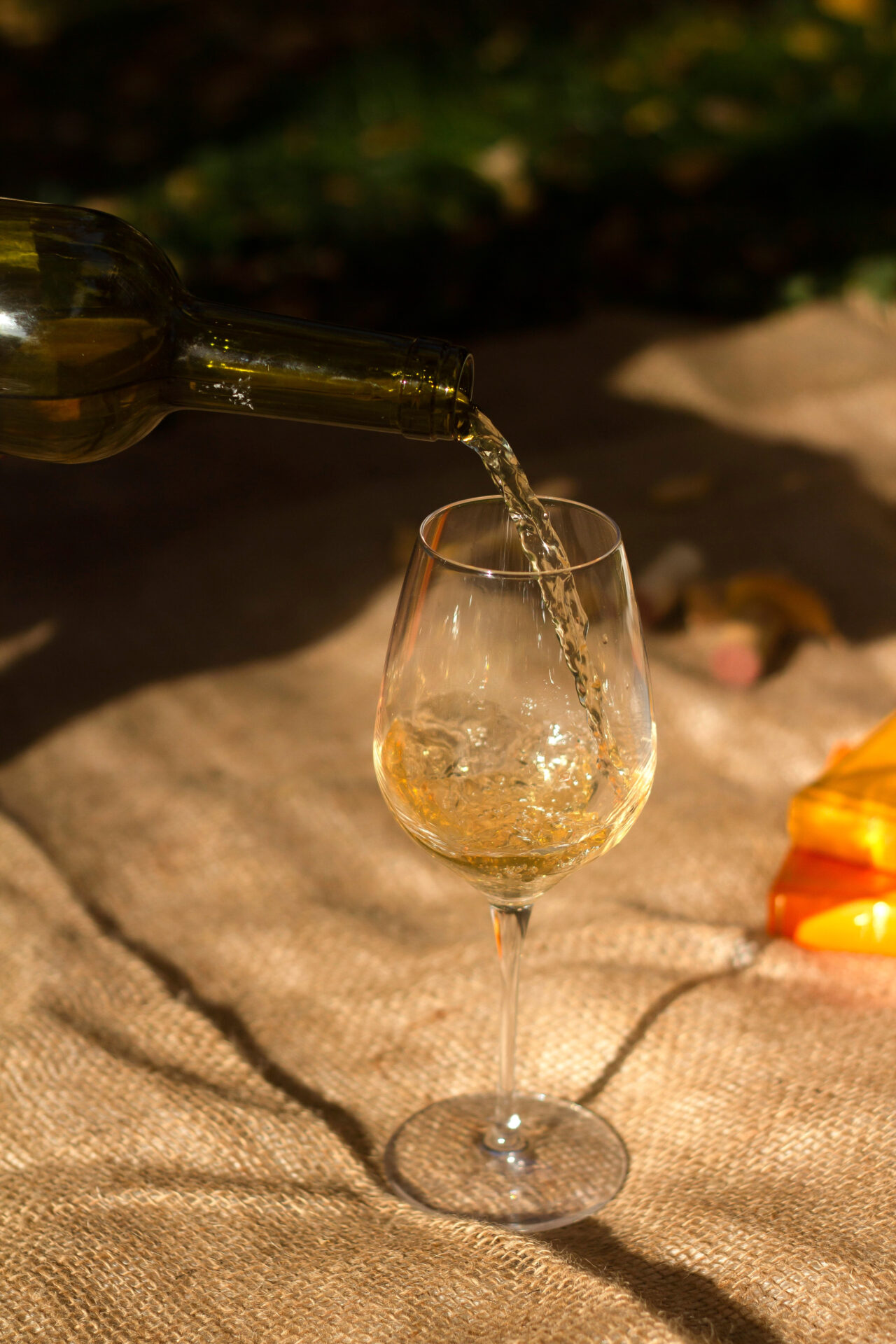 Sauvignon Blanc, pronounced "saw vee nyon blahnk" (or "blahn" in the French dialect) is one of the world's most popular white wines.

The word "Sauvignon" is derived from the two French words "sauvage" (wild), and "vigne" (vine). Sauvignon is a wild growing plant with a signature acidity, and unique flavor profile. This wine is one of my favorites, and I'm hoping it becomes one of your favorites too!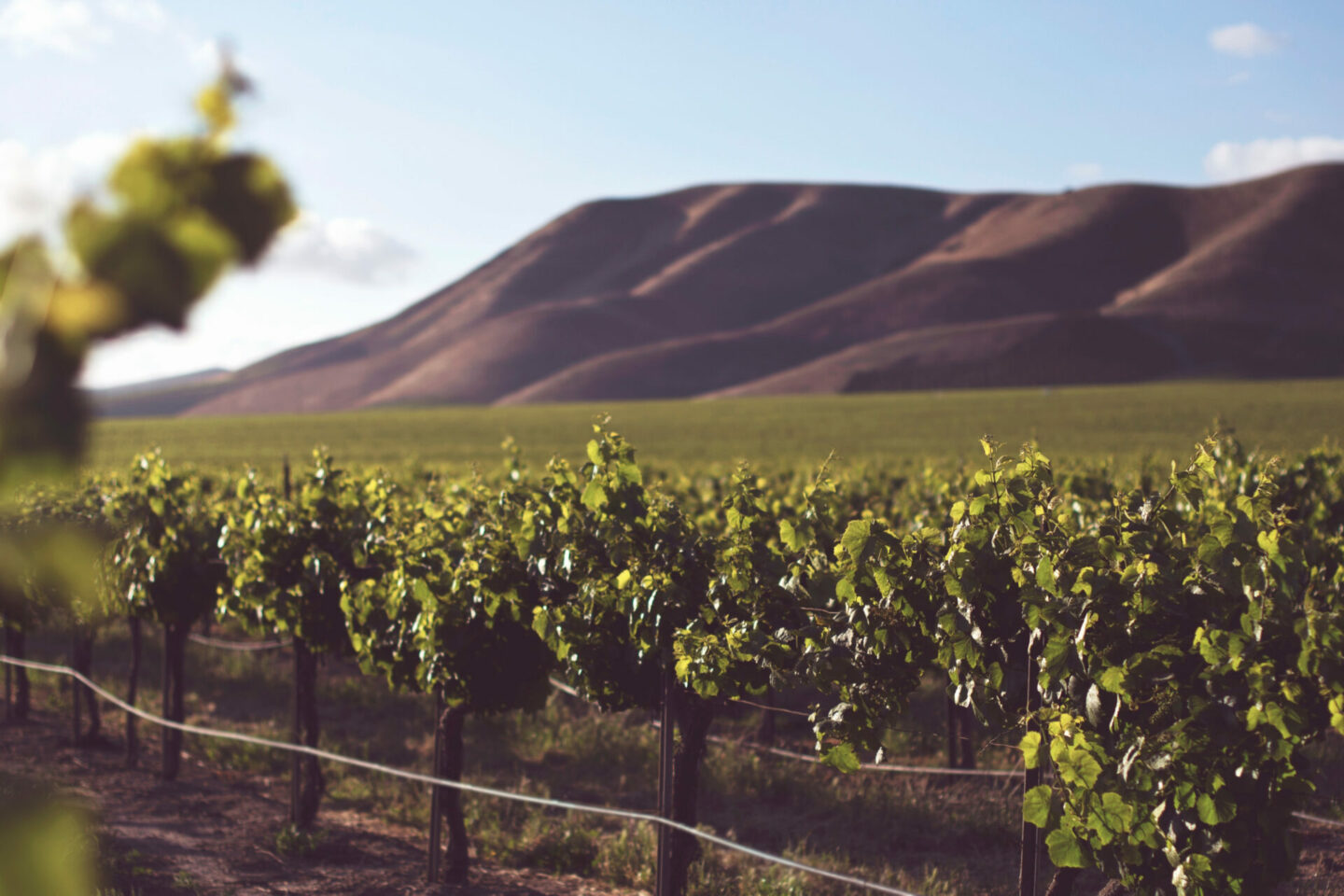 Where is Sauvignon Blanc Grown?
There are four main places where Sauvignon Blanc is grown. They are:
South Island, New Zealand
New Zealand Sauvignon Blancs are dry wines with powerful, aromatic, citrusy flavors like grapefruit and lime. They also offer tropical notes like passionfruit, guava, and white peach. Some even have an herbal kick of bell pepper and jalapeño.
Learn more about the New Zealand "Queen of Sauvignon Blanc" here.

Loire Valley, France
Loire Valley winemakers produce a cooler-climate expression of Sauvignon Blanc. Except, they're usually referred to as Sancerre and Pouilly-Fumé. These two iconic appellations are known for elegant, crisp Sauvignon Blanc wines. Sauvignon Blanc Sancerre wines are fresh and citrusy, with a fruitiness and herbal quality (think fresh-cut grass). Pouilly-Fumé wines are known for their fuller body and smoky aroma.
Andes Mountains, Chile
Sauvignon Blanc is so versatile that it can even grow in higher elevations. Chilean Sauvignon Blanc is grown in the San Antonio and Casablanca Valleys in the Andes mountains. Because of the high altitude and cooler climate, growers can make a more restrained, yet elegant Sauvignon Blanc.
Northern California, USA
Sauvignon Blanc's adaptability means that growers are getting good results with plantings in warmer climates than they considered in the past. Sauvignon Blanc wine made in the warm climate of Napa and Sonoma is typically higher in alcohol, and aged in oak. This style of Sauvignon Blanc wine is sometimes labeled Fumé Blanc in California, a reference to the French appellation of Pouilly-Fumé.
What Does Sauvignon Blanc Taste Like?
No matter where Sauvignon Blanc is grown, it will always be a stand-out with it's unique aromatics. These are most common Sauvignon Blanc taste flavors:
Gooseberry

Grapefruit
Lime
Passionfruit
Elderflower
Fresh herbs
Green grass
Green peppers
Jalapeño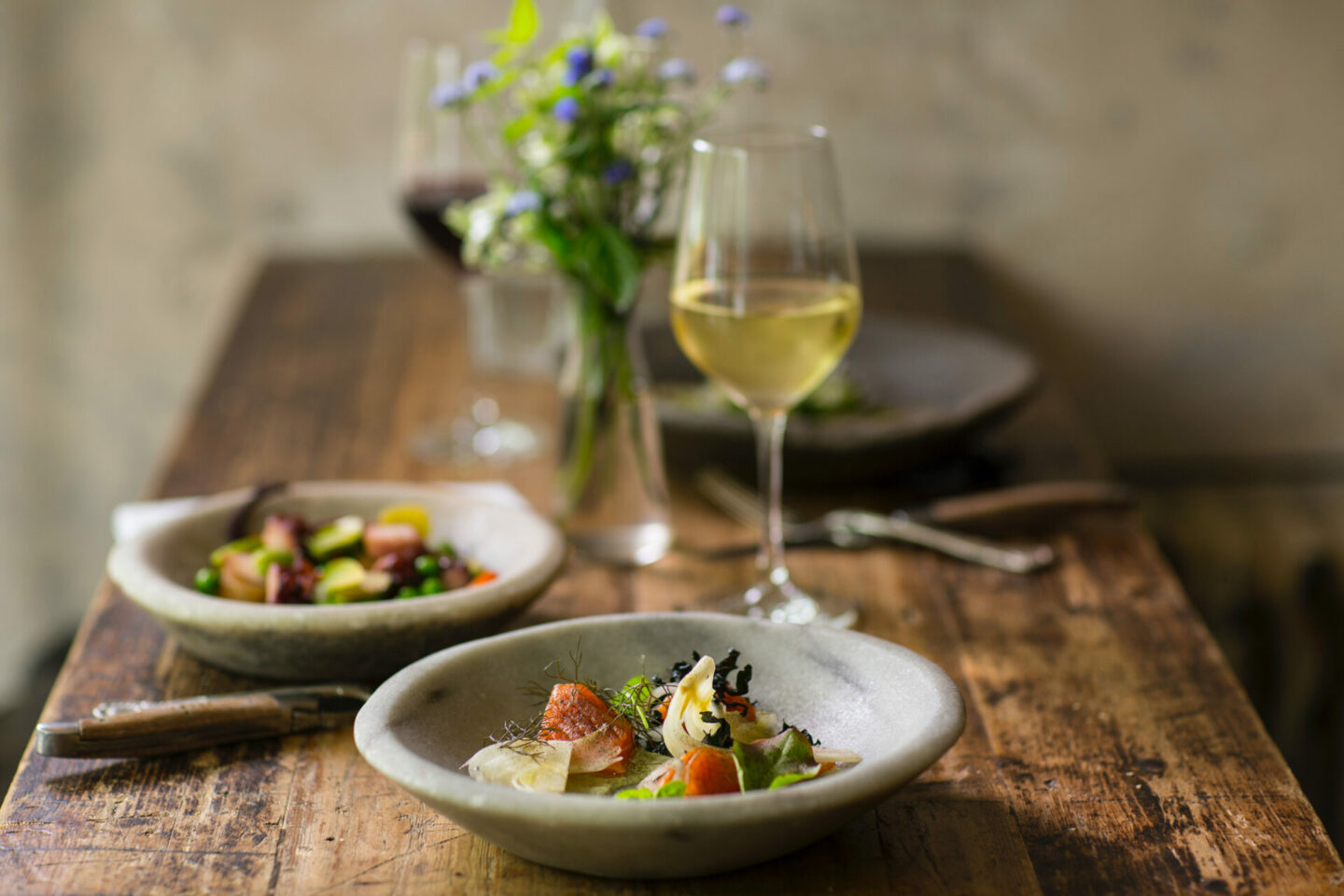 Sauvignon Blanc Food Pairings
Sauvignon Blanc is probably the most food-friendly of white wines! It pairs well with seafood, chicken, green vegetables, and even herb-forward sauces like pesto and chimichurri.

Here are some Sauvignon Blanc food pairings to try for yourself:
Chicken Piccata

Grilled Mango Chicken

Chicken Gyro Bowls

Lemon Chicken Skewers

Grilled Shrimp Skewers

Cherry Tomato Salad

Caprese Salad

Pesto Pasta

Grilled Pork Tenderoloin with Chimichurri

Roasted Broccoli with Garlic

Brussel Sprouts with Lemon

Common Questions About Sauvignon Blanc
Is Sauvignon Blanc sweet?
Sauvignon Blanc is not considered sweet. Since it's mostly a medium-bodied dry wine, it'll feel like it has some weight to it and no sweetness.
Sauvignon Blanc pronunciation?
Sauvignon Blanc is pronounced "saw vee nyon blahnk". Except for in France, where the ending is pronounced "blahn".
How many calories in a glass of Sauvignon Blanc?
It can vary depending brand. But, you can expect around 100 calories (in one serving) of Sauvignon Blanc. A great thing about Sauvignon Blanc though is that there's usually no (or very little) residual sugar in it.
Do you chill Sauvignon Blanc?
Yes, Sauvignon Blanc is best servied chilled. If Sauvignon Blanc is too warm, the flavors and acidity will taste dull, and the alcohol will be much more noticable.
Looking to chill Sauvignon Blanc in a pinch? Check out How to Chill Wine Fast.
Other Posts You Might Like