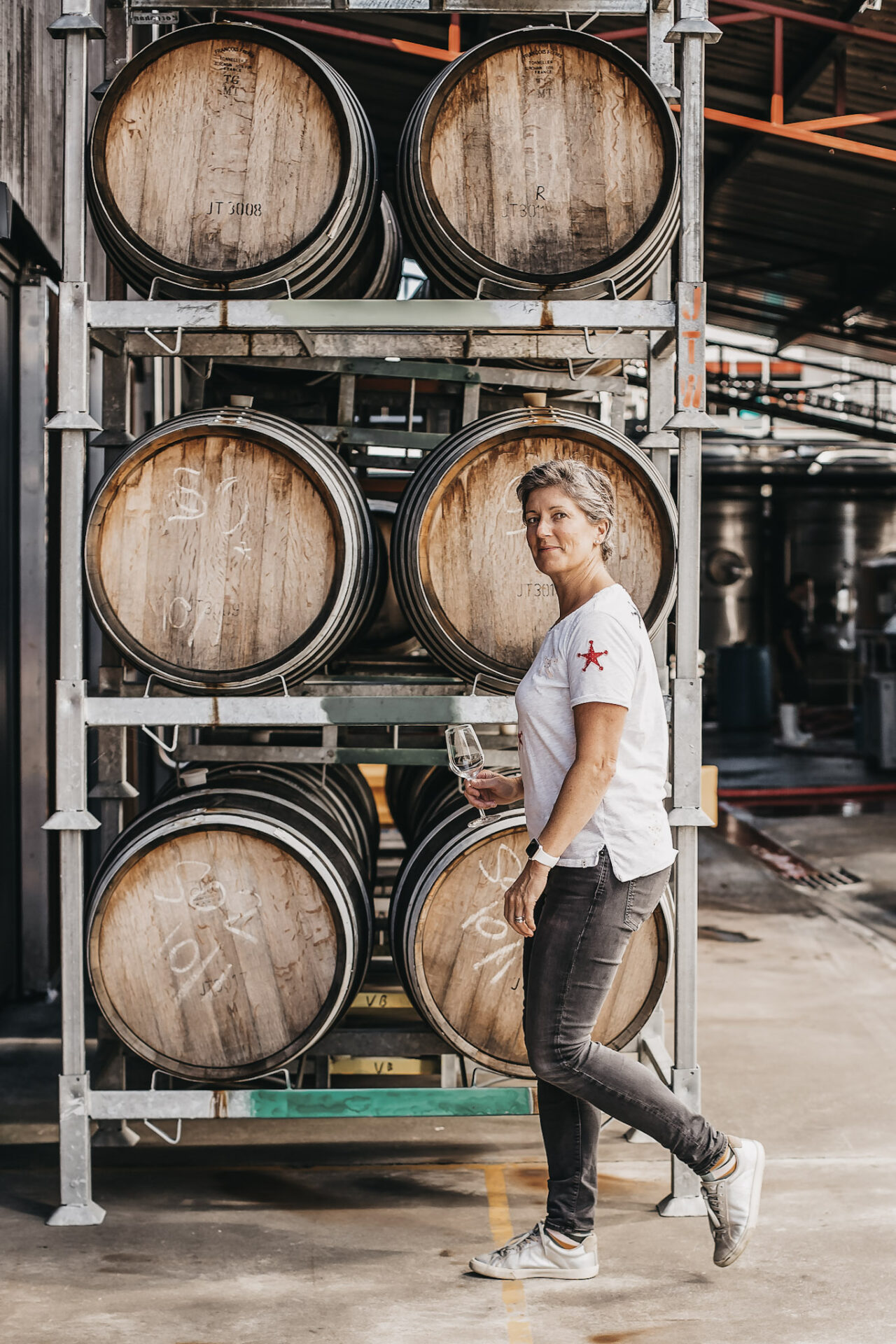 March is an annual celebration of women and the history that's guided us to where we are today. Each year, I take this month to put an additional focus on incredible women in the wine industry. Trailblazers, hard workers, those who are passionately obsessed with what they do.
All three of these things could easily describe Jules Taylor – the Queen of Sauvignon Blanc.
Born the same year that vines were first planted in Marlborough, New Zealand, Jules Taylor has quite literally grown up with Sauvignon Blanc.
Jules Taylor Wines is a boutique, woman-owned winery based in Marlborough, New Zealand. Prior to starting her own label, Jules Taylor enjoyed a brilliant career as a senior winemaker for Kim Crawford. In 2008, she decided to strike out on her own and produced a series of new wines, joined by her husband and partner, George Elworthy.
Today, Jules focuses on single blocks of ultra-premium Marlborough fruit. Behind every glass of Jules Taylor wine is her tireless dedication to quality, which has been the cornerstone of her winemaking since she began in the New Zealand industry over two decades ago. She oversees every aspect of winemaking, from the development of the vineyard blocks to bottle production. Her wines express the elegant and beautiful terroir of the prized growing Marlborough region and are now recognized as some of the best in New Zealand.
Jules Taylor Sauvignon Blanc, Pinot Noir, Pinot Gris, Grüner Veltliner, Chardonnay and Late-Harvest Sauvignon Blanc have received many awards, and Jules Taylor was most recently named New Zealand Winemaker of the Year 2021 (Gourmet Traveler Wine).
One of the most accomplished winemakers in New Zealand, Jules has been called the "Queen of Sauvignon Blanc."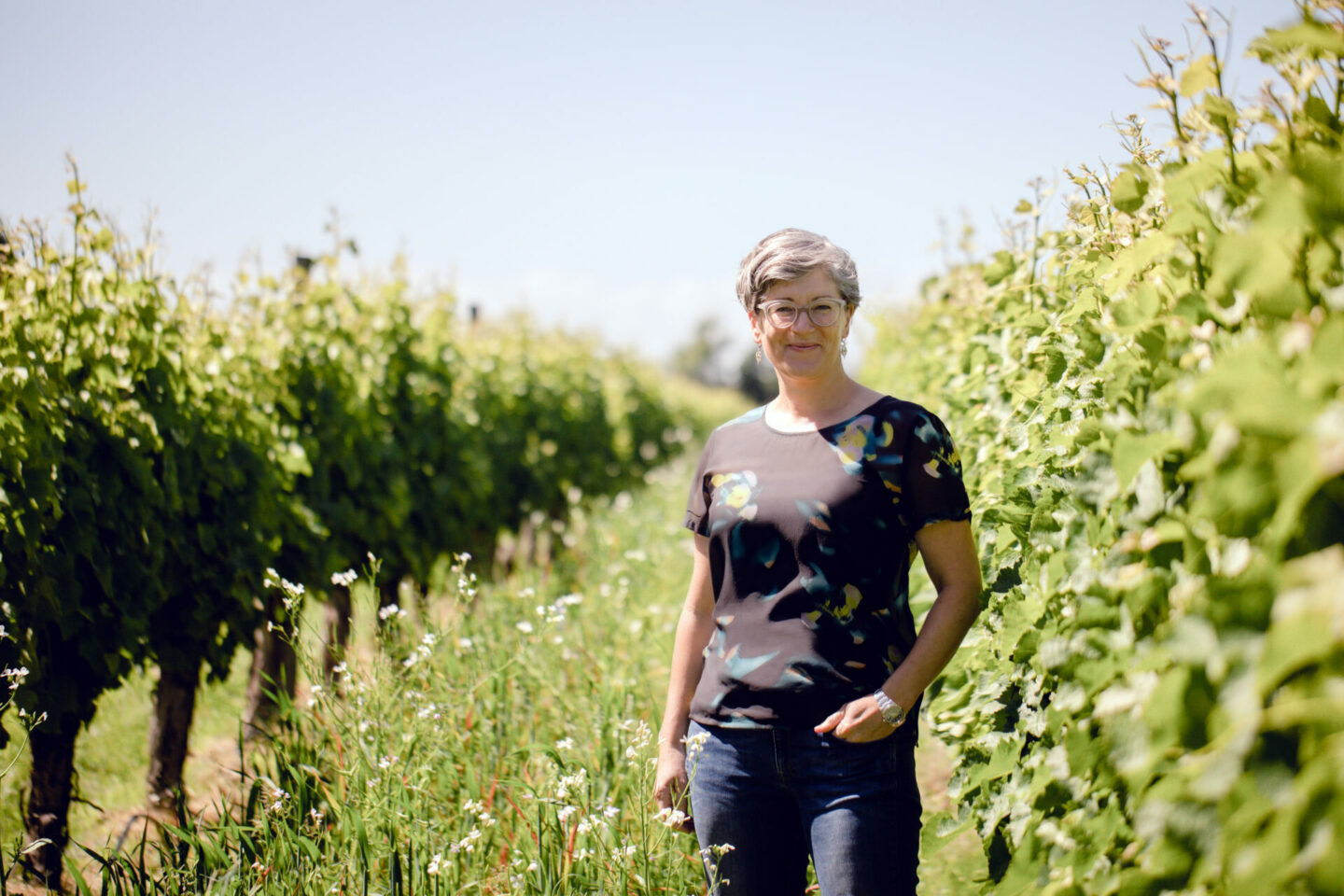 Jules grew up in Marlborough, surrounded by a wine industry that was growing up too. It was a time of rapid expansion that saw its fair share of trial and error. Luckily, she was taking notes while she watched the world-renowned region come into its own as one of the most important New World regions.
"I think we are so lucky to have a wine that took our country to the world," says Jules Taylor. "I love its vibrancy and everything about it. I love tasting those berries during vintage, and imagining how great they will taste in the glass."
Originally, Jules' plan was to work in viticulture, but it took just a single vintage to become "mesmerized" by winemaking. She was also immediately attracted to the "craziness and stress and excitement and camaraderie of vintage", she says, on the cusp of another harvest. "I still get excited by it."
After completing her degree, Jules worked in a variety of positions in the wine industry. Her first: In the vineyards and at the Wairau River Wines cellar door, but she also spent plenty of time across the road at the new Vintech winery led by winemaker John Belsham. Here, she soaked up every minute she could of time with him, "hounding" him with question after question.
From there, she ventured to Italy, to see more of the wine world. Nine Italian vintages followed, interspersed with Marlborough harvests.
Jules got her "big break" in 2000, taking on a winemaking role at Marlborough Valley Cellars, with Saint Clair, Kim Crawford and Cape Campbell Wines. The winemaking opportunities were emerging around the region, so her mentors – including winemaking legends Kim Crawford, Simon Waghorn and Matt Thomson – encouraged her to stay with the contract winery and forge her own label on the side.
That year, she crafted a small 400 cases in two varieties, and "Jules Taylor Wines" was born. With hard work and fierce determination, her side hustle eventually grew big enough that she was faced with a choice: either call it quits or go all in. Jules & her husband chose the latter.
It was a tough road, but a fruitful one.
Jules Taylor wines has been her full-time business since 2008. "It took a long time to get to the stage where I felt comfortable leaving a real job with a real salary," she says.
There are still plenty of challenges, but the winery's small size allows her to be agile in the market and the vineyards. As they've grown, the culture of Jules Taylor Wines has stayed true, and a small team allows Jules to keep a personal eye on every aspect of production.
What I Love About Jules Taylor Wines
For many, including myself, Jules Taylor is a true role model in the wine industry. She's open and honest about her past, her struggles, and where she's going. And even as she grows her business, she keeps a pulse on her goals and brand identity.
She's a fiercely determined woman who I admire greatly.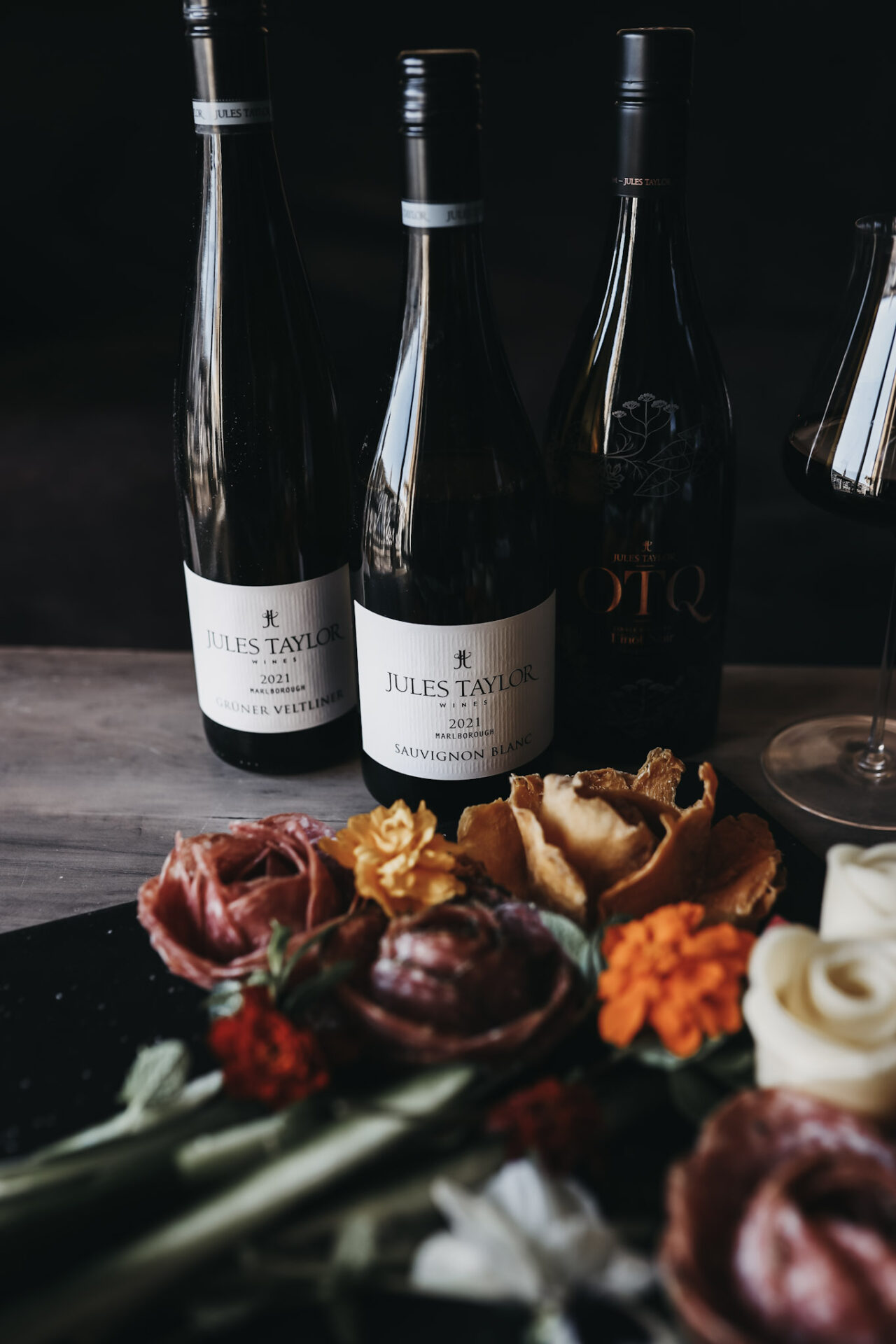 What wines does Jules Taylor craft?
Jules Taylor is most known for her Sauvignon Blanc. She sources her grapes in a "grower model", meaning she works with talented vintners and the best vineyards she can find to craft her vision – rather than owning vineyards herself.
This allows her to create wines with diversity, blending multiple vineyards from different subregions to create an interesting, well-rounded wine with lots of different flavor profiles that enhance each other.
In the Jules Taylor Wine lineup: Jules Taylor Sauvignon Blanc, Pinot Noir, Pinot Gris, Grüner Veltliner, Chardonnay and Late-Harvest Sauvignon Blanc.
You can use this simple tool to easily find stores in your area that stock Jules Taylor wines.
Want to Learn More?
Additional posts you may like: