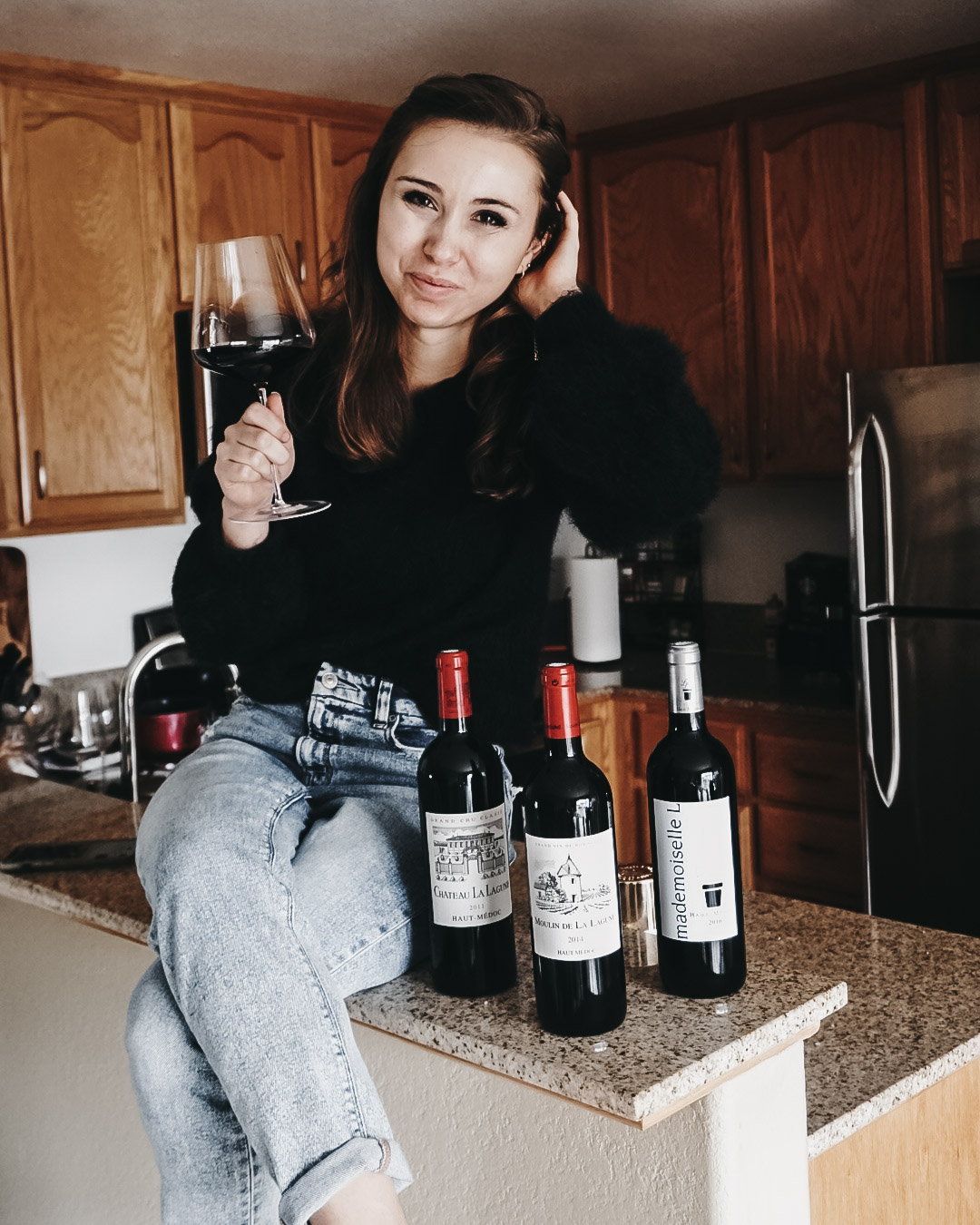 Whether you're a newbie to the world of wine or practically a sommelier, knowing how to store your wine at home is a top priority.
Why Wine Storage Matters
At-home wine storage can influence your wine's profile, including flavor and acidity, as well as the aging process. This is especially true for high-end wines. Luckily, properly storing your wine doesn't have to be complicated or costly. Yet, it's worth knowing the best wine storage techniques to keep your bottles (and, better yet, the wine) in good shape.
How to Safely Store Your Wine At Home
There are many factors to consider when storing your wine at home. First, it's important to understand that not all wine ages. If your bottles are meant to be enjoyed within one to two years, short-term storage will look different than long-term wine storage. For bottles that age over time, consider investing in a wine fridge or temperature-controlled environment for longer-term storage. Keep these factors in mind when storing your wine at home:
Temperature
Regular temperature fluctuations will negatively impact your wine. Keeping your wine in a temperature-stable environment is essential. Warmer temperatures (above 68°F) can speed up the aging process, so a cooler environment is ideal. Pro tip: never store your wine near the oven or any other appliance that produces heat to avoid temperature fluctuations. All that said, storing red wine will differ from white wine and it's important to know the difference between the two:
How to Store Red Wine– Red wine is typically stored between 55-65 °F. However, it can be served closer to room temperature.
Side Storage
Storing wine on it's side, as opposed to standing vertically, prevents dried out corks. There's nothing quite worse than a dry cork breaking and crumbling as you open the bottle. This is especially important for those aged bottles that will be stored long-term. Storing your wine on it's side is also efficient for saving space.
Lighting Do's and Don'ts
Exposure to UV rays quickly ages wine, causing premature aging and changes to it's flavor and aromas. For this reason, keeping wine in darker (and cooler) spaces, away from bright lights, is optimal.
Vibrations
When wine is exposed to vibrations or rapid movement, the sediment is disturbed and the aging process is interrupted. Don't store wine near anything that moves, even just slightly, such as a fridge, microwave, or dishwasher.
Humidity
Similar to temperature, humidity can affect the quality of your wine. Wine is vulnerable to humidity levels. When too high, humidity can impact the longevity of your wine. In addition, low humidity levels can create a dried cork.
Open Bottles
Storing open bottles of wine is a different consideration. Once a bottle of wine is opened, it can last 3-5 days when stored properly. Tightly and prompting re-corking an open bottle can prevent wine from going bad quickly. Optimally, use a wine vacuum pump to remove all air from the wine bottle once re-corked.
Optimally storing your wine at home requires a little bit of forethought and intentionality, but it's well worth it.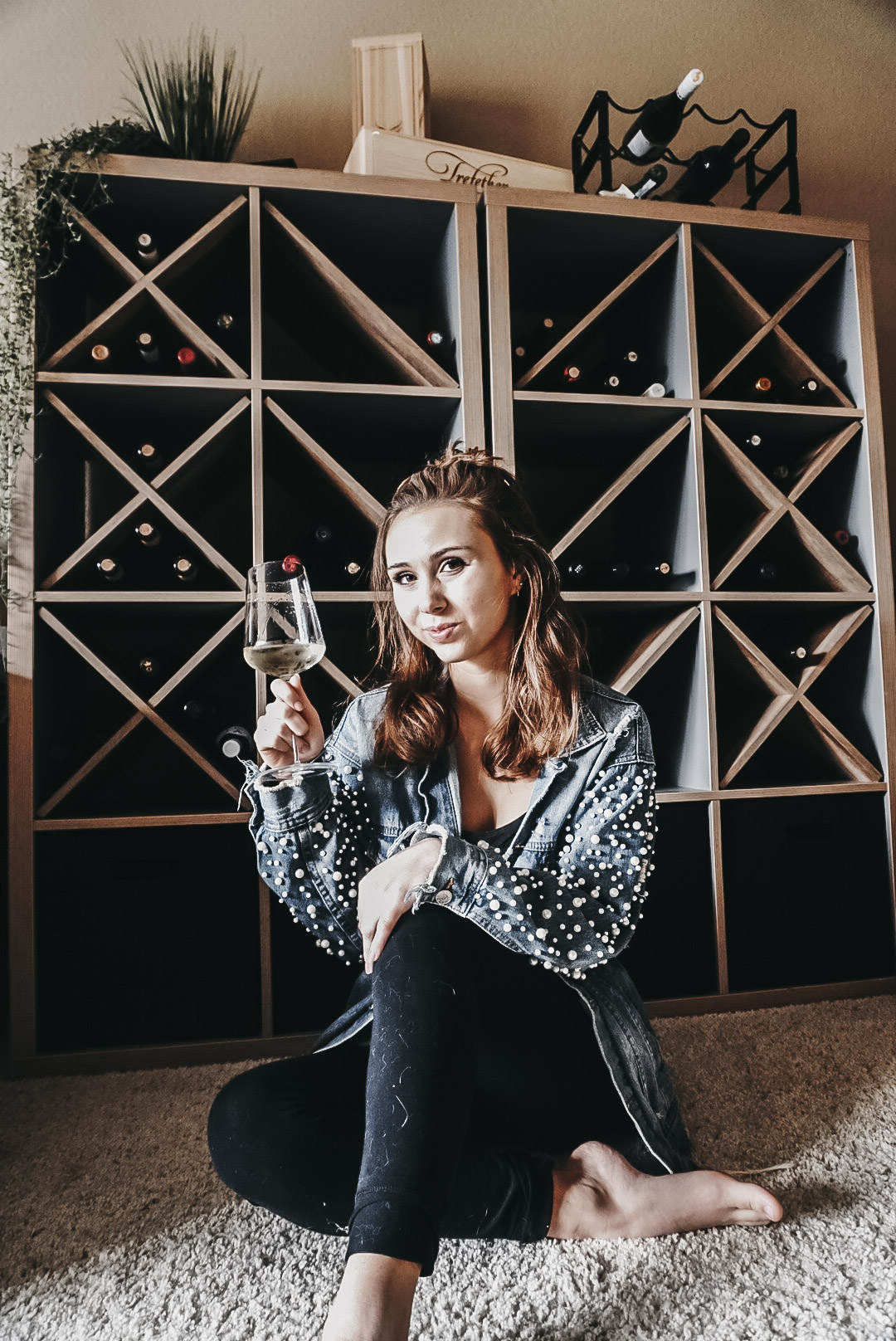 The Best Wine Racks
Investing in a wine rack or two is a great way to simplify your wine storage. Through years of trial and error, I've curated a list of the best wine racks available. Consider these wine racks for your home:
THE TOP-RATED WINE FRIDGES
If you're looking to upgrade your wine storage, consider a wine fridge. My two favorite brands are NewAir and Wine Enthusiast.
Wine Enthusiast – This wine fridge is silent and chic. I love that it can store white and red wines at different temperatures.
NewAir – NewAir works really well and offers a simpler, one door design. However, it still has dual temperature storage.
Wine fridges are a practical way to keep your wine in tip-top shape.
WINE STORAGE FOR SMALL SPACES
I used to live in a closet-sized NYC apartment. No lie, the bedroom barely had room to open the door with a double bed inside and my dresser. Ironically, my love for wine flourished around this time, so I needed to creatively find a safe way to store my wine collection. Keeping the main points (above) in mind, consider these creative storage ideas:
Without proper storage, wine is left vulnerable to many factors that can ruin it's quality and profile. However, with a few tips and tricks, storing your wine at home is a breeze!