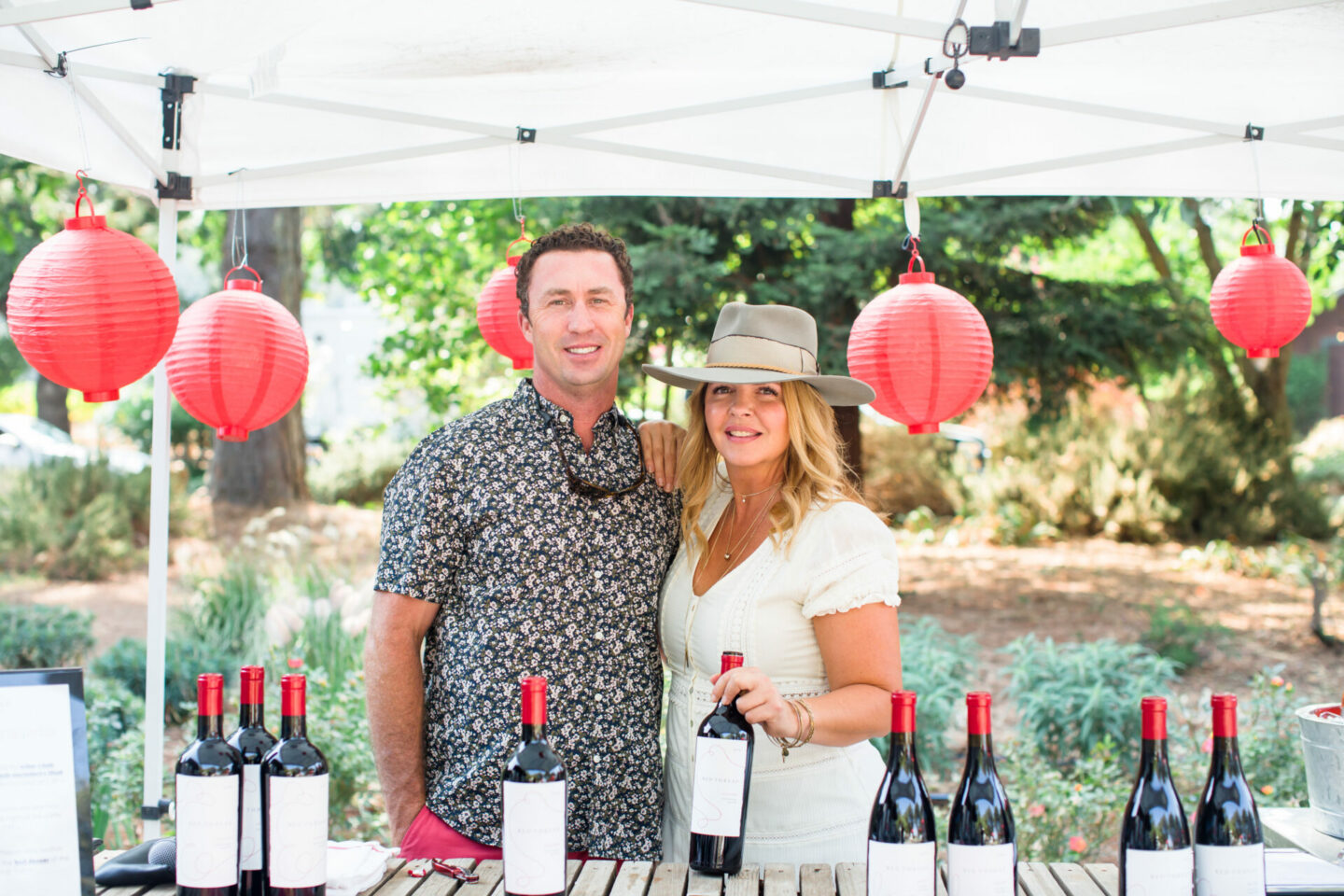 One of my favorite parts of wine is the opportunity to connect with the people & stories behind the bottle. Recently I had the chance to connect with a truly incredible winemaker, Gretchen, who is the co-owner of Red Thread wines with her husband, Brian.

Gretchen explained how the "red thread" of their very memorable branding comes from the old Chinese proverb that connects people. It reads, the "thread is wrapped around her pinky and the other end around his ankle, and no matter how garbled and jarbled it gets in the universe, you find your way to your soulmate."
To her, friends, family, farming, food, and togetherness is how this proverb connects to their line and philosophy. The red thread that connects it all!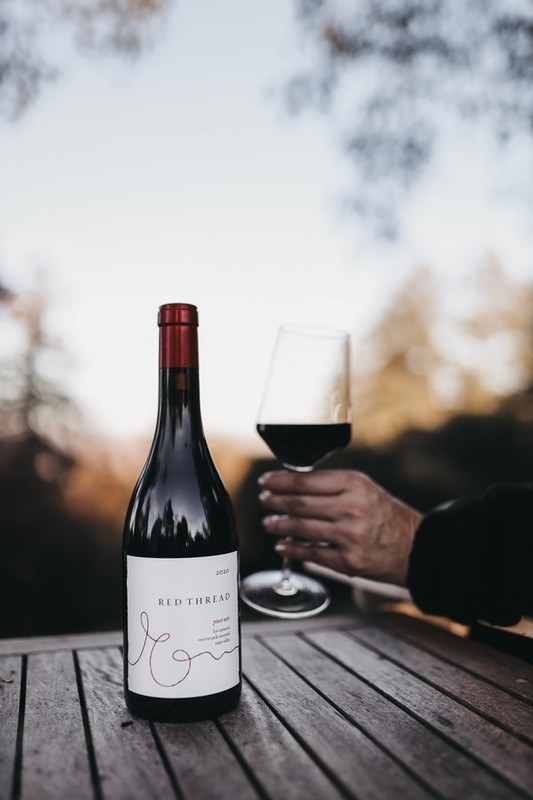 Before Red Thread, Gretchen was helping her husband's family on their winery up on Howell Mountain that they've owned since 1971. She's worked from selling wine barrels and capsules of wine bottles, to working in compliance. Her vast knowledge of the different aspects of the wine industry made owning a winery the logical next best step.

The funny thing though, is that Gretchen actually has talked people out of making wine! Her reason being is that it's plain hard. People tend to think it's a luxurious lifestyle, but it's very difficult, and she likes to bring awareness to this. For Gretchen and her husband, they have things figured out with their vineyard. In fact, while many suffered with their vintages of 2021 (due to fires, droughts, etc), Red Thread thrived and had a great year!
what's available at Red thread wines right now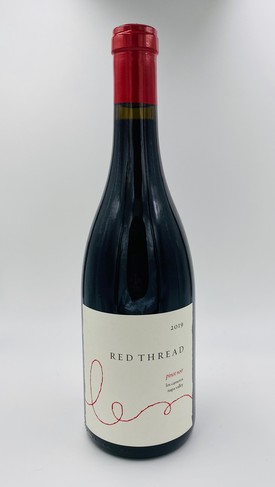 2020 los carneros pinot noir
Coming from the Marvin Jack Vineyard, this wine is truly unique. For a Pinot Noir, it has a lot of spice, fruit, and a fuller body (which you don't commonly see with a Pinot).
It also has an element of cool menthol, which Gretchen explained is from the eucalyptus trees surrounding the property. But, it won't taste this way every year! It really depends on the time of year, day, and water, making this wine truly one of a kind.
Buy it for yourself here.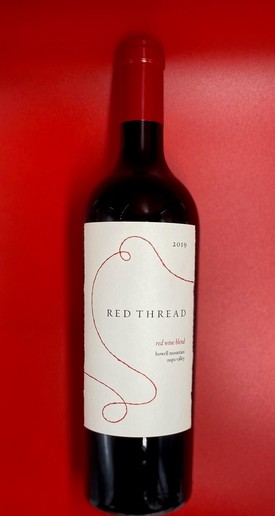 2019 Howell mountain red wine blend
This versatile wine is a staple in Red Thread Wines. While this particular bottle consists of 47% Zinfandel, 41% Cabernet Sauvignon and 12% Petite Sirah, the blend changes every year.
The three grapes always stay the same, but as Gretchen's husband says "it takes more than just a hammer to build a house". And it rings true with wine! They base their blend on what works with that particular vintage, what performed well in that year, and what really gives it structure. They take in all of the "tools" to craft the perfect blend.
Their keen eye for detail really shines through. Buy it for yourself here.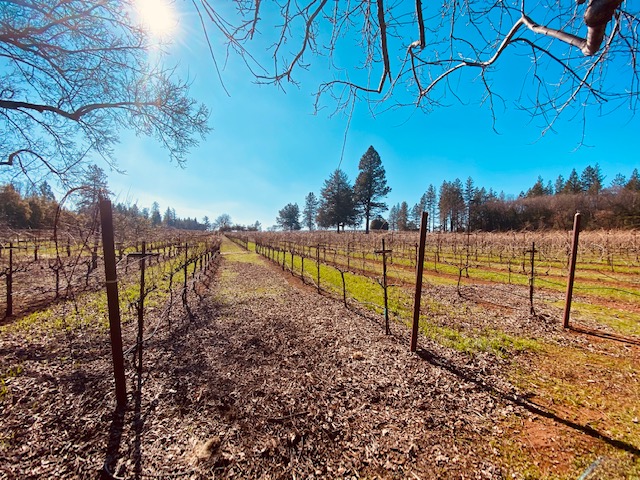 With COVID restrictions finally lifting, Gretchen and her husband are excited to announce a celebration and get-together for wine lovers from all over on May 21st! Located up on their vineyard on Howell Mountain, there will be an 80's rock band, a food truck from Heritage Eats, and everyone is welcome to camp up on the vineyard! You do get a discount to the event if you're a wine member. Be sure to check out the details here.
Watch my live interview with Gretchen: