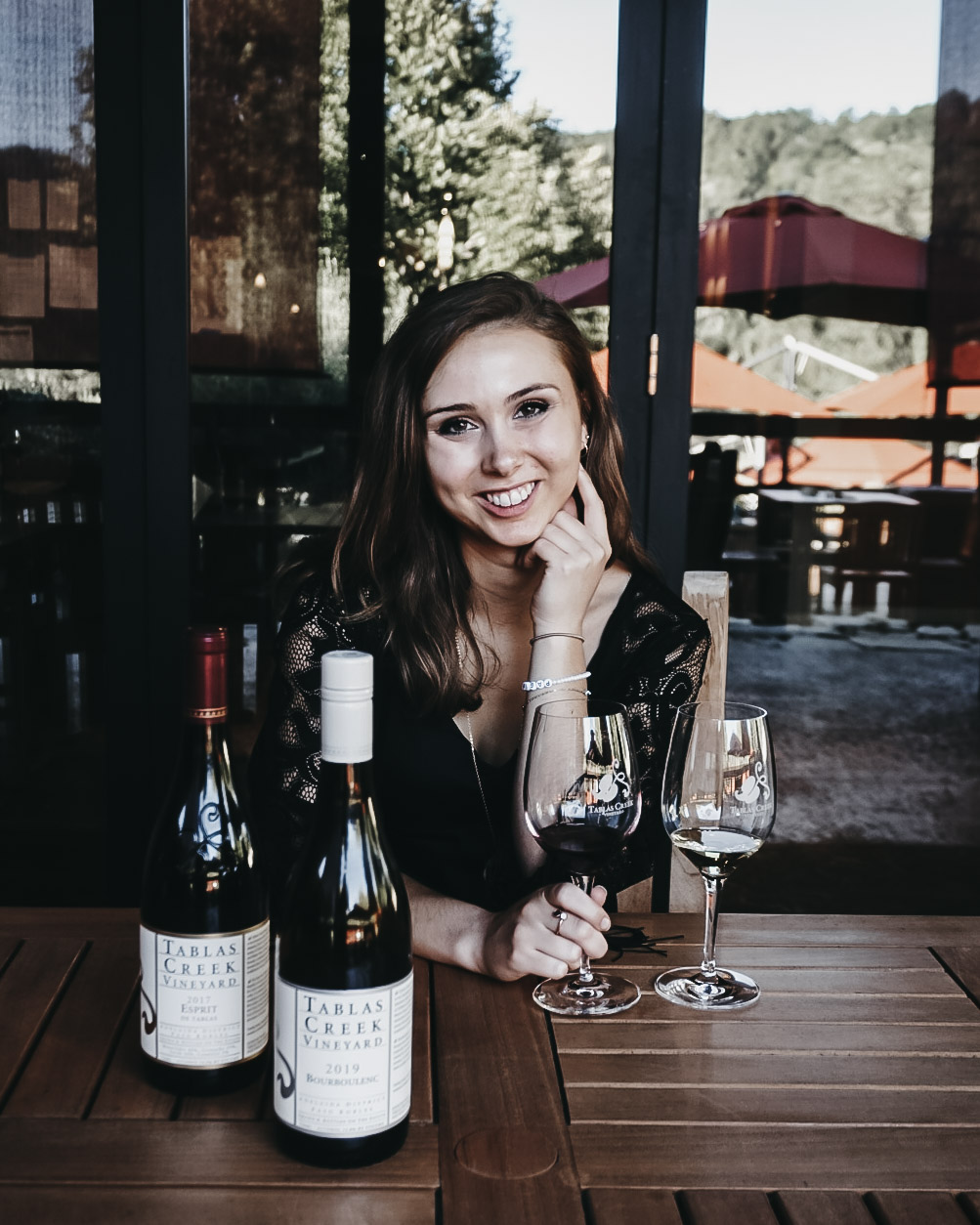 Tablas Creek Winery is a must-visit on your trip to Paso Robles!
As the pioneer of Rhône Valley varietals in the U.S., they produce a large range of outstanding wines, and numerous people reached out to me to tell me it was one of their favorite wineries in the area (if you were one of those people… thanks for the tip!).
Their property sits at 1,500 ft elevation and is home to the same shallow, rocky limestones that you find in Chateauneuf-du-Pape (in Rhône, France). They also import all their own vineyard cuttings from there, to ensure the vines are of the highest quality.
There's an option at the property to sit inside at their tasting room, or outside on their beautiful shaded patio. You can also book a private tasting in either the indoor or outdoor space, which would be an excellent option for a girl's night out, bachelorette party, a family/friend reunion, and so much more!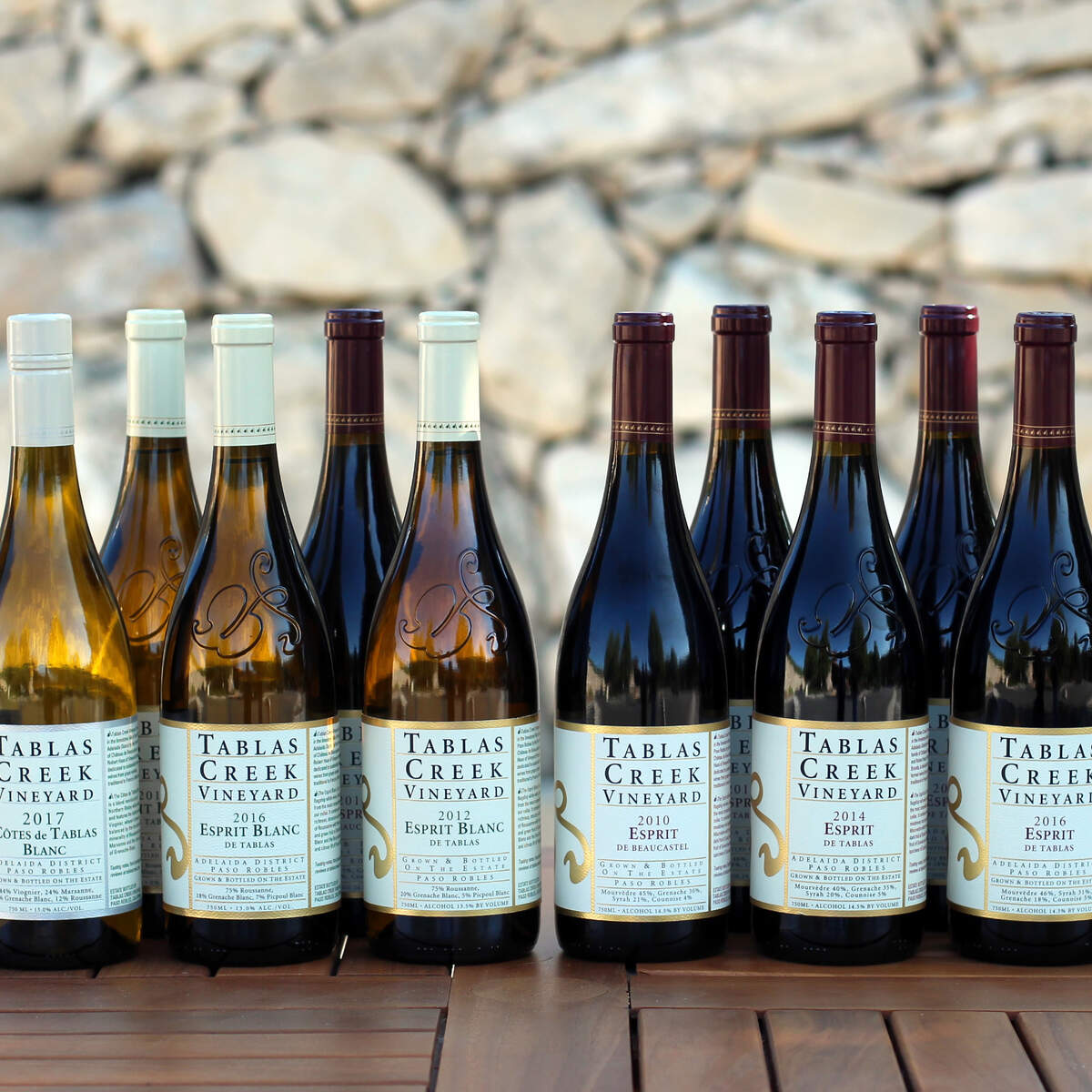 As for the wine… they also follow the Chateauneuf-du-Pape tradition of blending to produce wines that balance richness and elegance, while ensuring complexity, freshness, and minerality.
While there, we had the opportunity to get super nerdy… in addition to crafting beautiful blends, Tablas Creek also has a surprising number of single varietal wines, including ones I've never had solo! It was a fantastic taste experiment to try the wines on their own, then see how they contribute to well-integrated and complex blends.
My fave sip of the day? Their Côte de Tablas blend — Grenache, Syrah, Counoise, and Mourvedre.
September is a great time to make your way over to Paso Robles, as it marks California Wine Month! Not to mention, all the fall activities, and the beautiful weather this time of year. Definitely check out Tablas Creek on your way through.
Where to buy Tablas Creek wine?
You can be Tablas Creek wine at most retailers and restaurants. You can also find them online at websites like Wine.com.
Tablas Creek review?
My personal review is that Tablas Creek is a must-see! But, don't take just my word for it. You can see reviews and press releases for Tablas Creek here.
Can you make reservations at Tablas Creek?
Tablas Creek tastings are only available through reservation! This includes tastings outside on their shaded patio, and in their newly renovated tasting room.