Ribera del Duero Complete Guide
Drinking it, Visiting It, and More!
Ribera del Duero… even the way the name rolls off the tongue feels like you're in for a delicious Spanish treat. And you are!
Ribera del Duero is known for its full-bodied Tempranillo-based red wines. Their wines are unlike anything else in the world.
I just ended the most magical, whirlwind week in Ribera del Duero and Madrid – and loved every minute! The history, the hospitality, the WINE! I'm swooning just thinking about it. If this wine region isn't on your radar yet, it's a must-visit and a must-drink!
This trip to Ribera del Duero marks my first-ever international press trip for Wine with Paige, and I'm honored to have started it off with such an incredible region. Thanks so much for including me, ASEBOR!
Where is Ribera del Duero?
Ribera del Duero is located in northwest Spain in the Castilla y León region (Spain's largest autonomía, or state). The region runs along the Duero river, with vineyards stretching up and down sandy, limestone plateaus.
Ribera del Duero is approximately two hours north of Madrid, making for an easy day trip from the city.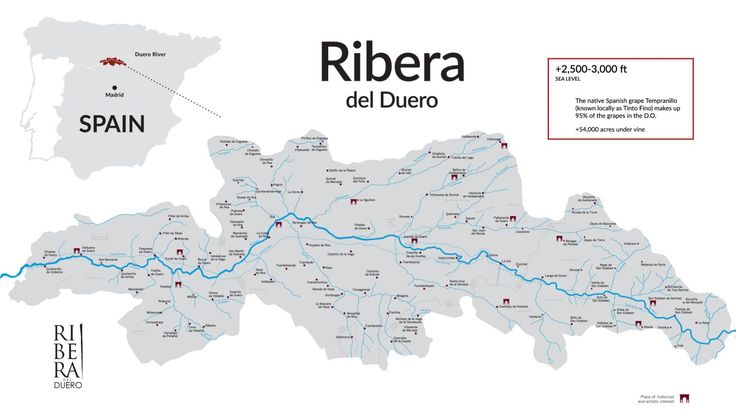 Understanding Ribera del Duero Wines
In Ribera del Duero, wines are classified by grape quality and how long the wines have been aged. These are labeled clearly by stickers on the back of the bottle – you just have to know what each classification means!
Cosecha – Indicates a red wine that doesn't abide by the defined aging specifications but meets or exceeds classification requirements
Crianza – A minimum aging of 24 months, of which one year must be in barrel for reds; a minimum 18 months of aging and at least six months in barrel for rosado.
Reserva – A minimum aging of 36 months, of which at least one year must be in barrel and the rest in bottle. For rosados, a minimum 24 months of aging and at least six months in barrel for rosado.
Gran Reserva – A minimum aging of five years, of which at least two years must be in barrel and the rest in bottle. For rosados, a minimum 48 months of aging and at least six months in barrel.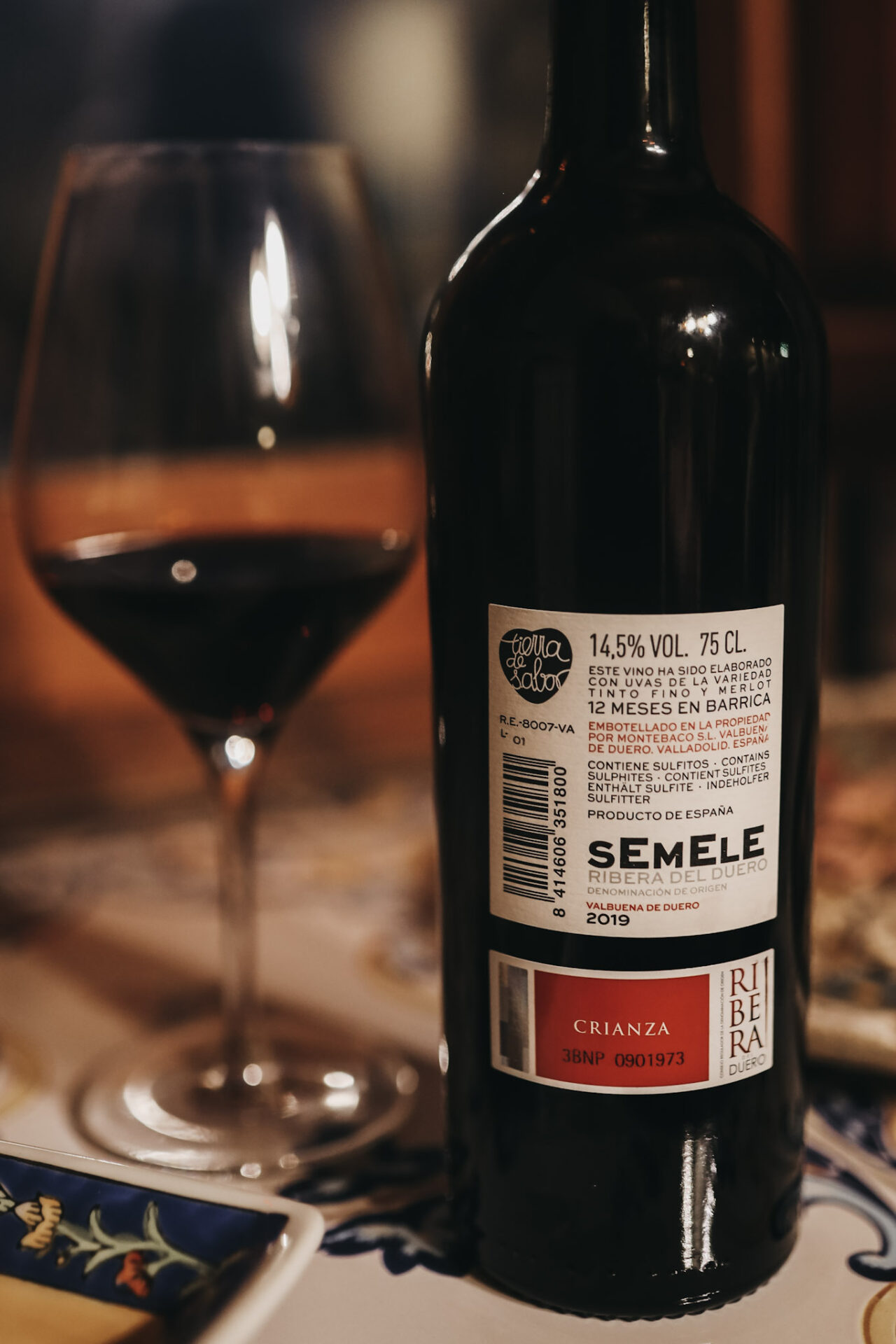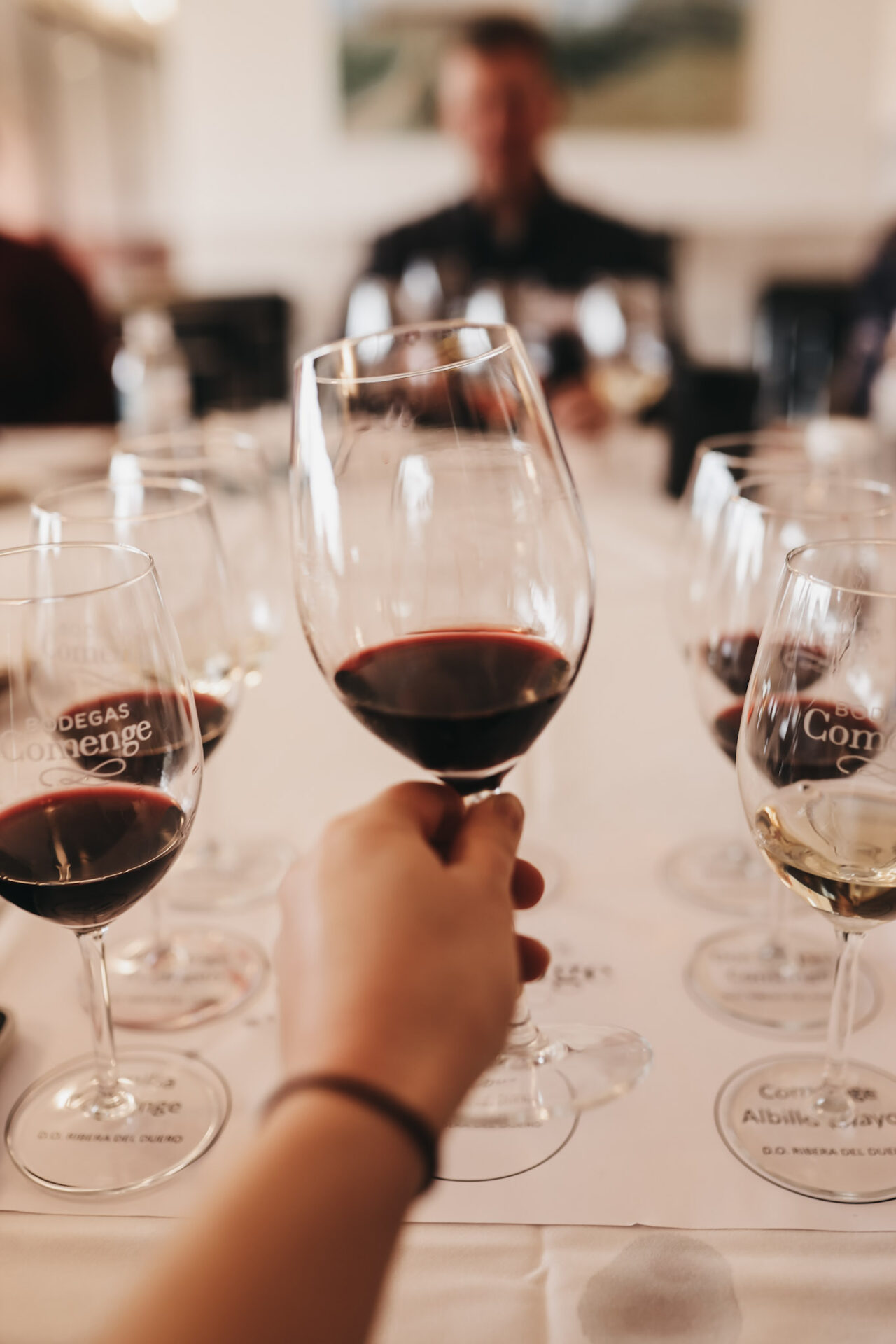 Ribera del Duero Red Wines
In Ribera del Duero, all red wines classified under the DO must be at least 75 percent Tempranillo, though most are made with 100%. Blends may contain up to 25% Cabernet Sauvignon, Merlot, or Malbec.
You may also hear Tempranillo referred to as "Tinto Fino" here – Tinto Fino is a specific type of Tempranillo grape that has adapted itself to the extreme climate of the region and the typicity of the soil. It has small berries in tight clusters, making for a high skin-to-juice ratio and wines with rich, grippy tannins.
Ribera del Duero wines are big, bold and textured. They're on par with a Napa Cabernet Sauvignon, but with more old-world sensibility. What do I mean by that? They're powerful, but not aggressive. There's a lot going on, but they still go down easy. If that doesn't make sense… Well, you're just going to have to try it for yourself and see what I'm talking about!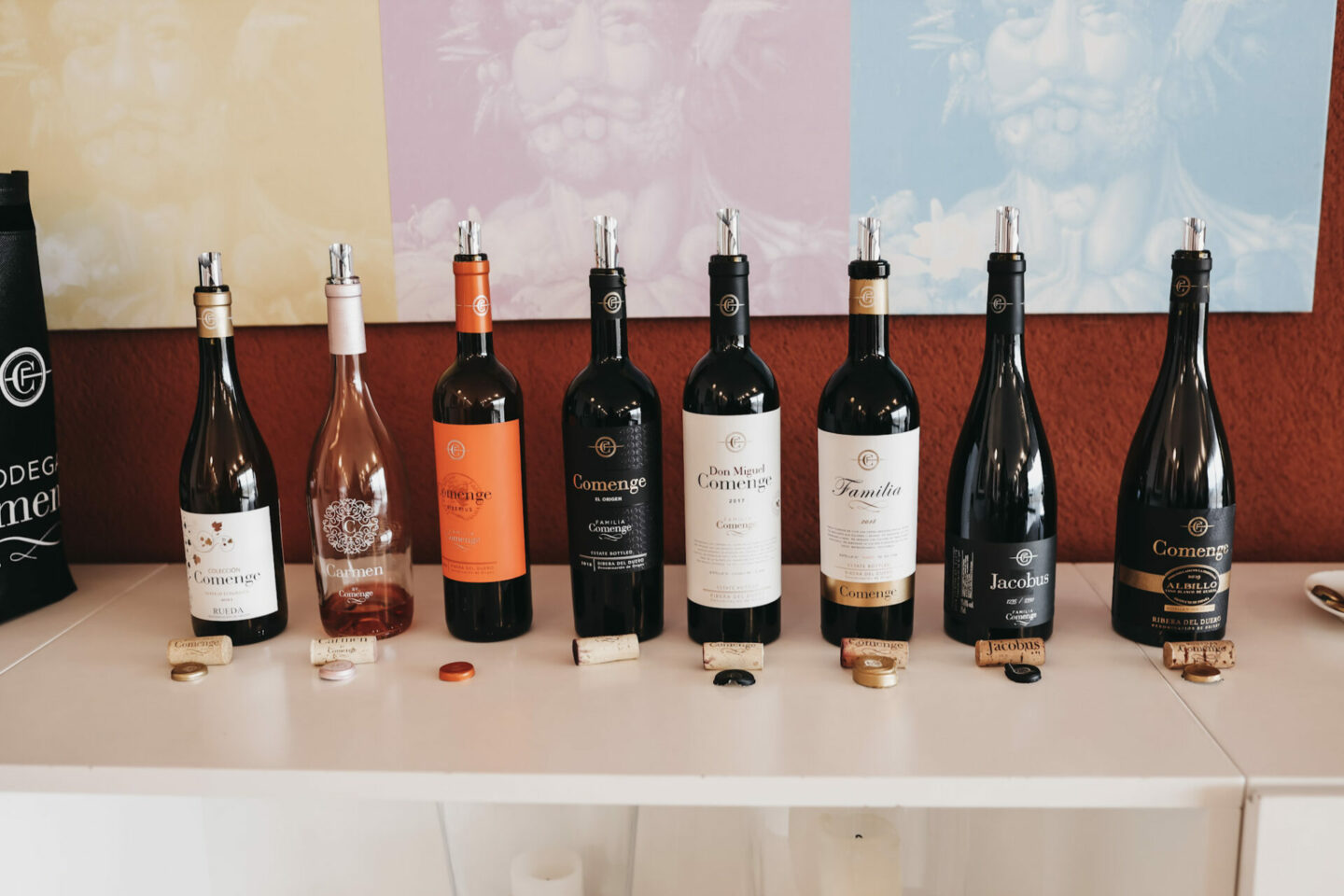 Ribera del Duero White Wines
Up until recently, white wines from the region were not permitted to be classified with the DO label. This changed in 2019, and now many wineries are producing small amounts of Albillo, a native variety that was almost lost due to the old regulations. As of now, it's difficult to find Albillo in the U.S., but it's well-worth seeking out (or heading to Ribera del Duero to try for yourself!)
Learning things like this is what gets my little wine-nerd heart fluttering. 🤓
What is Albillo? Albillo is an aromatic white variety with a beautiful and complex nose, typically displaying fruity notes of pears, white blossoms and a smoky, buttery side.
Ribera del Duero Terroir
Ribera del Duero is a landlocked region with a continental climate. Here they experience short, blisteringly hot summers and cold winters with extreme climatic changes throughout the year. Early/late frosts are not uncommon and are concerns in the vineyard. During the summer, days often reach unbearably hot temperatures.
The region is protected from any maritime influence by a ring of mountains. The vineyards are situated at high altitude, which lends some relief to the hot temperatures.
Soils are primarily clay or sand, with layers of limestone, marl and chalk. The vines struggle here, making for beautifully complex and balanced wines.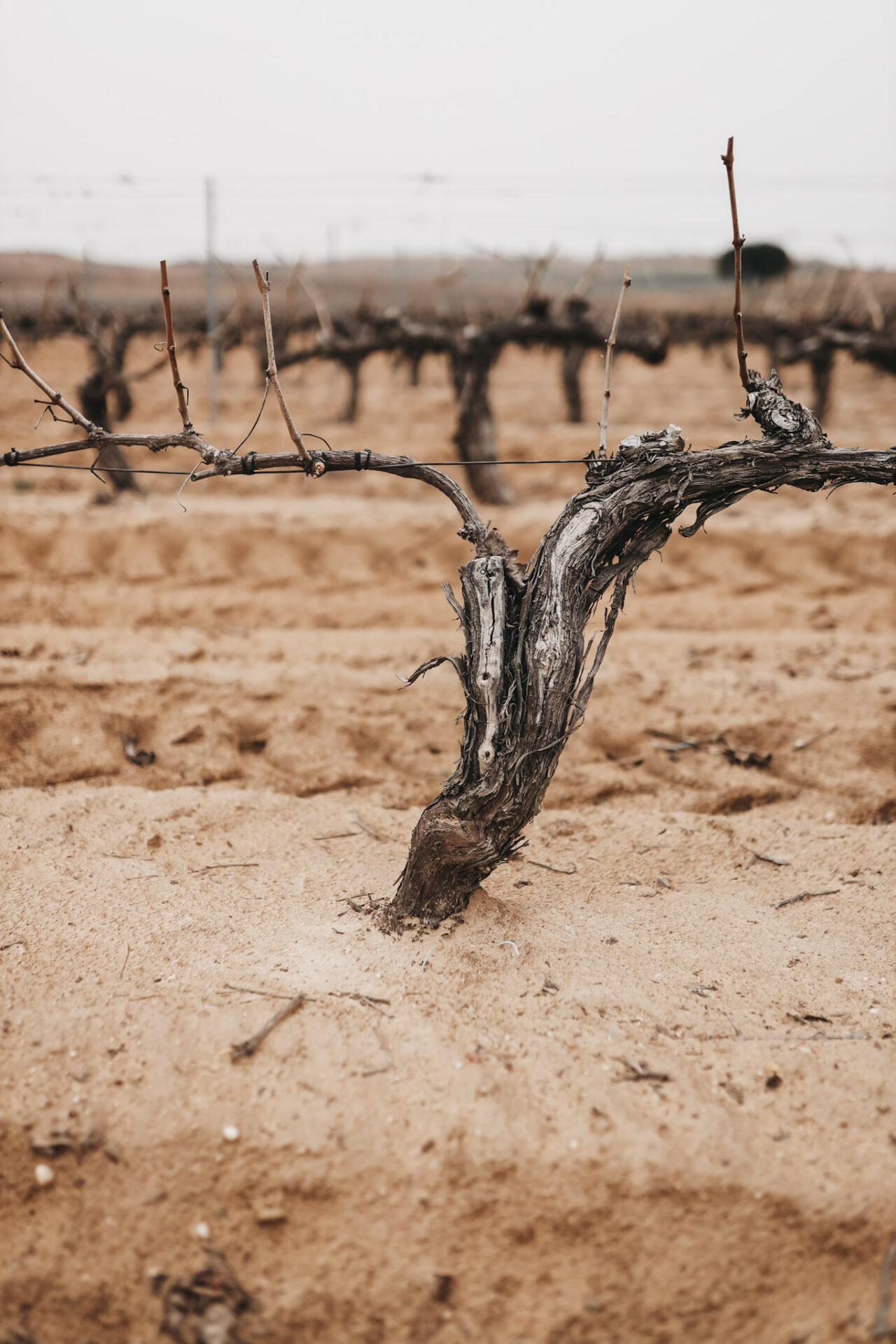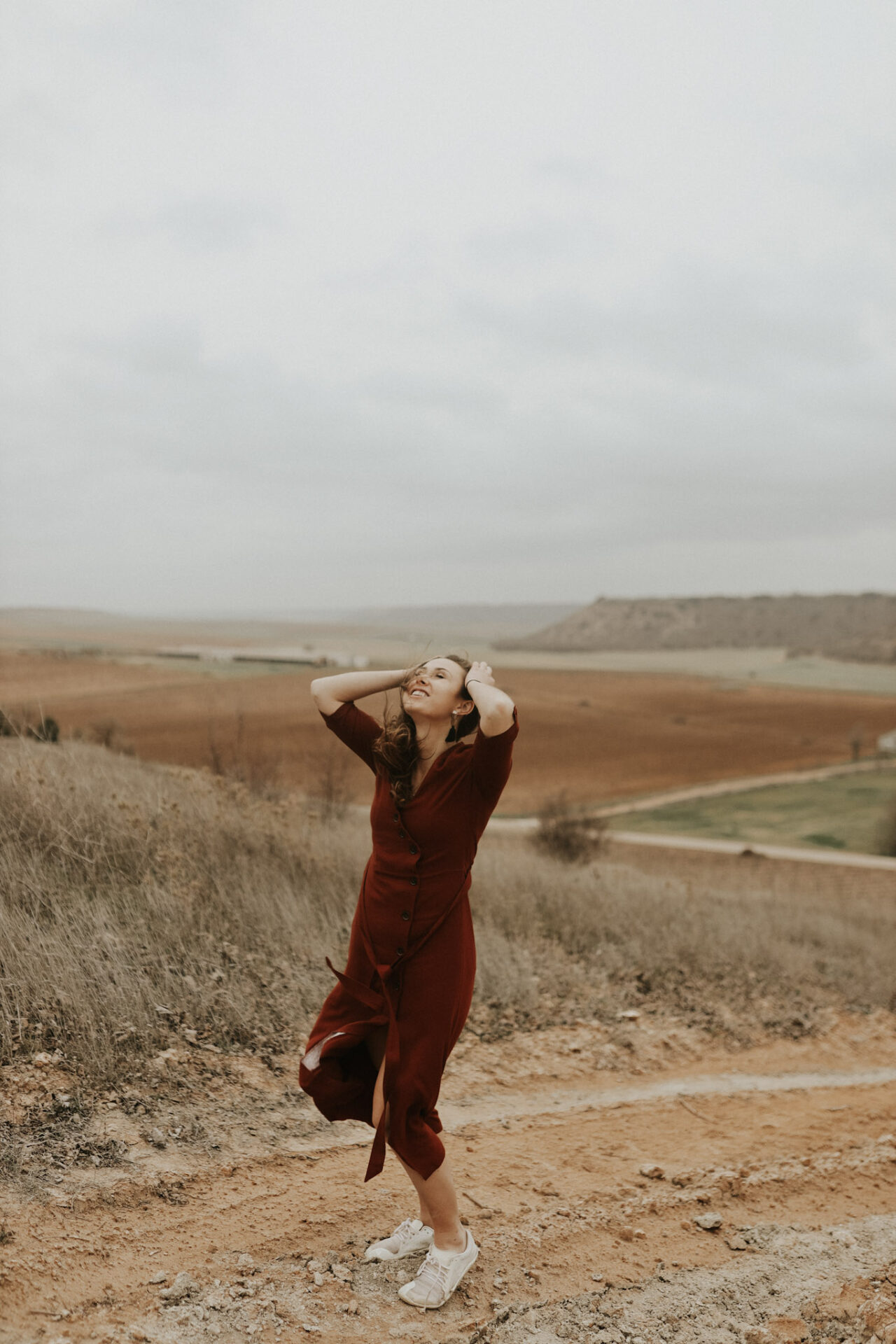 Ribera del Duero is one of the best winery tours near Madrid
Ribera del Duero is an easy day trip or weekend getaway from Madrid. It's a beautiful drive through the countryside to arrive in Peñafiel, where I recommend staying for the full scope of the region!
How to Get to Ribera del Duero from Madrid
To get from Madrid to Ribera del Duero, you can take an easy bus to Peñafiel, the epicenter of the region, or drive by car. Given transportation options once you're in the region, I recommend taking a car or booking a car service so you can get from winery to winery!
Hotels in Ribera del Duero
During my visit to Ribera del Duero, we stayed at the Convento las Claras hotel in Peñafiel. It was wonderful and I'd highly recommend it! It was an easy location to get to wineries each day and had a great restaurant downstairs. The atmosphere was also stunning – some rooms even have views of the Peñafiel castle up on the hill!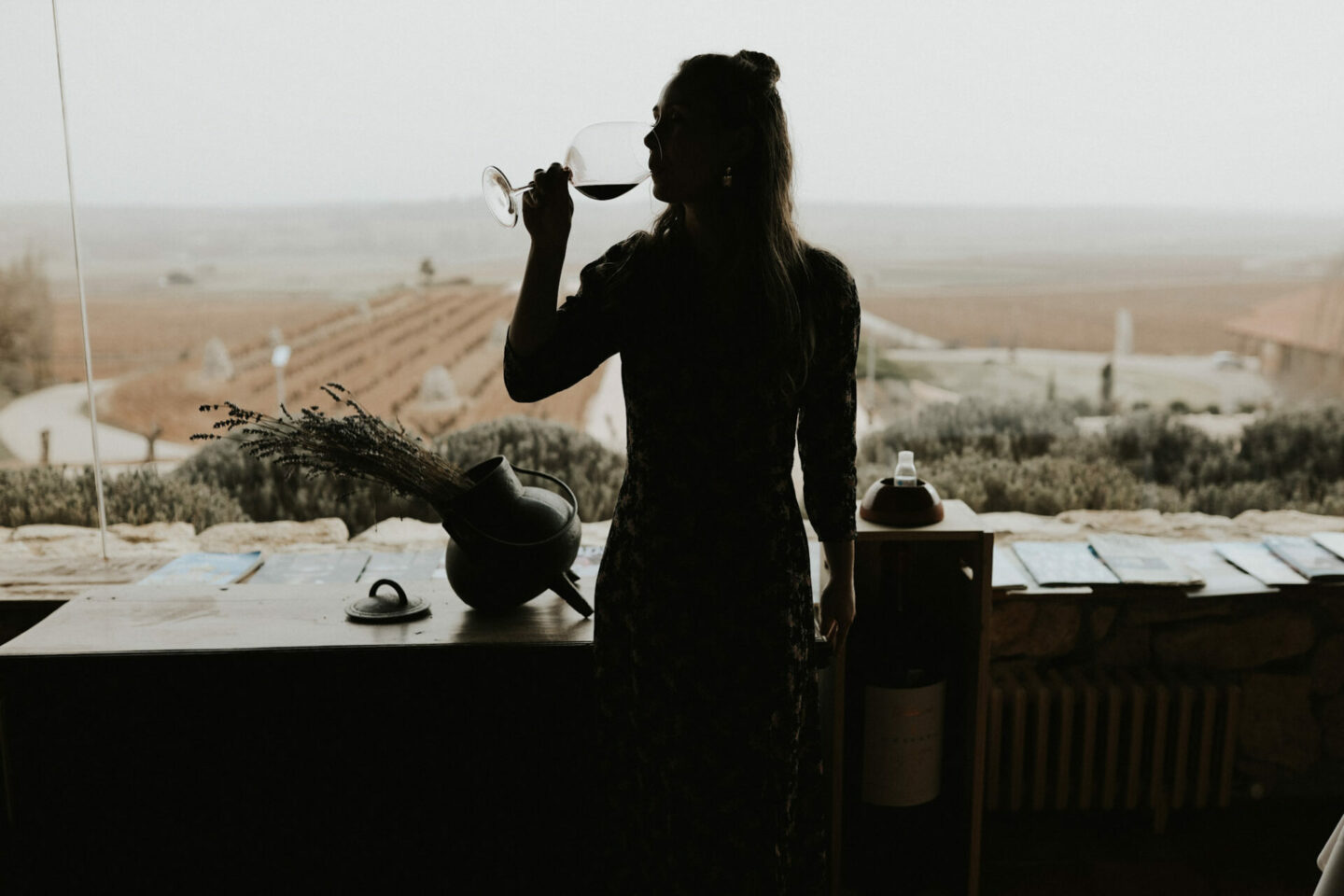 Wineries & Wine Tasting in Ribera del Duero
Ribera del Duero has a long history of wine growing & making (over 2000 years!), but is a relatively new appellation, in terms of official classification (the DO was established in 1982). Winemaking here ranges from traditional to innovative & daring.
During our four-day media trip, we visited a dozen wineries, each with its own unique story to tell. You can check out the full four-day itinerary & recap here, or visit each of their websites below. They were:
When is the best time to visit Ribera del Duero?
You can visit wineries any time of the year, but note that some bodegas may be closed in August or during harvest time. It is best to inquire with the wineries when planning your trip.
If you're concerned about whether, keep in mind that the climate is continental, with harsh winters and hot summers. The temperature also varies widely between day and night. Pack accordingly!
My favorite time to visit wine country is between the early spring, when vines begin putting out shoots (generally around April in Ribera), and when they are full of beautiful, delicious grapes (generally around September here). But it's always a good time to visit wine country and learn about the region!
Is Ribera del Duero good wine?
Yes! Spain is one of the most up-and-coming wine regions with incredible history and centuries of winemaking experience. Ribera del Duero wines are bold, powerful, and delicious!
Where to stay in Ribera del Duero?
Peñafiel is the epicenter of wine country here – they even have a wine museum that will walk you through the history of this incredible region! View our full four-day Ribera del Duero itinerary here!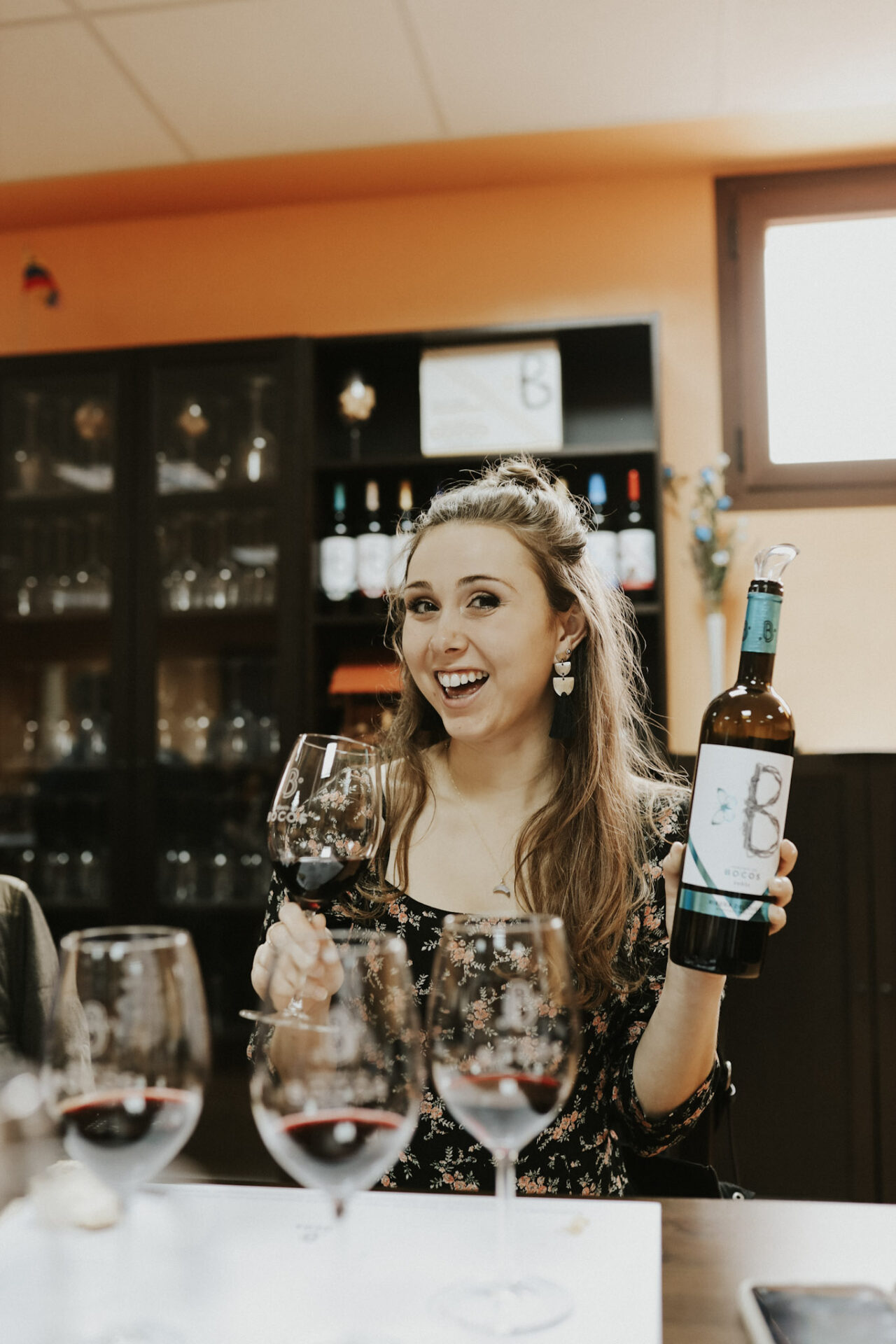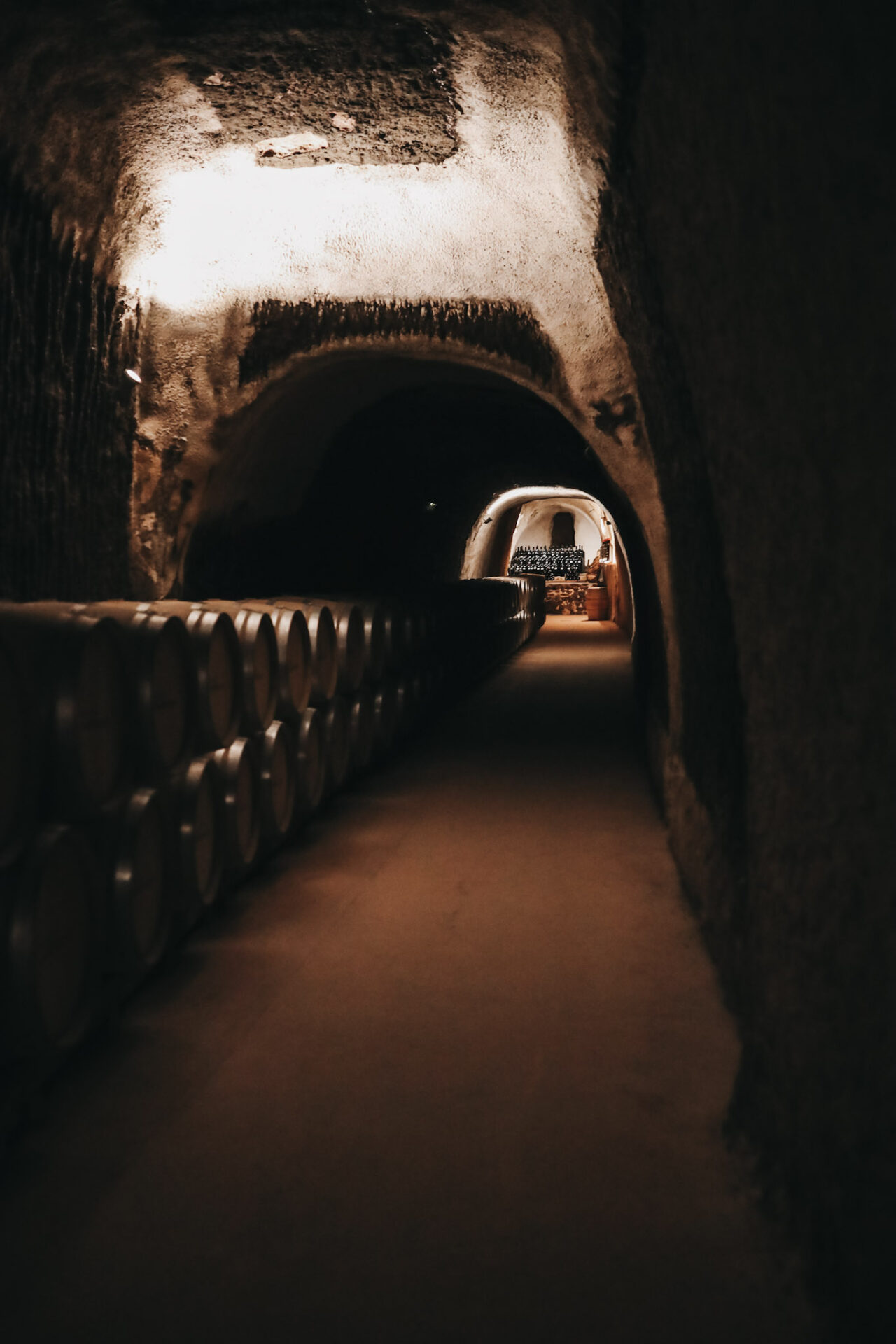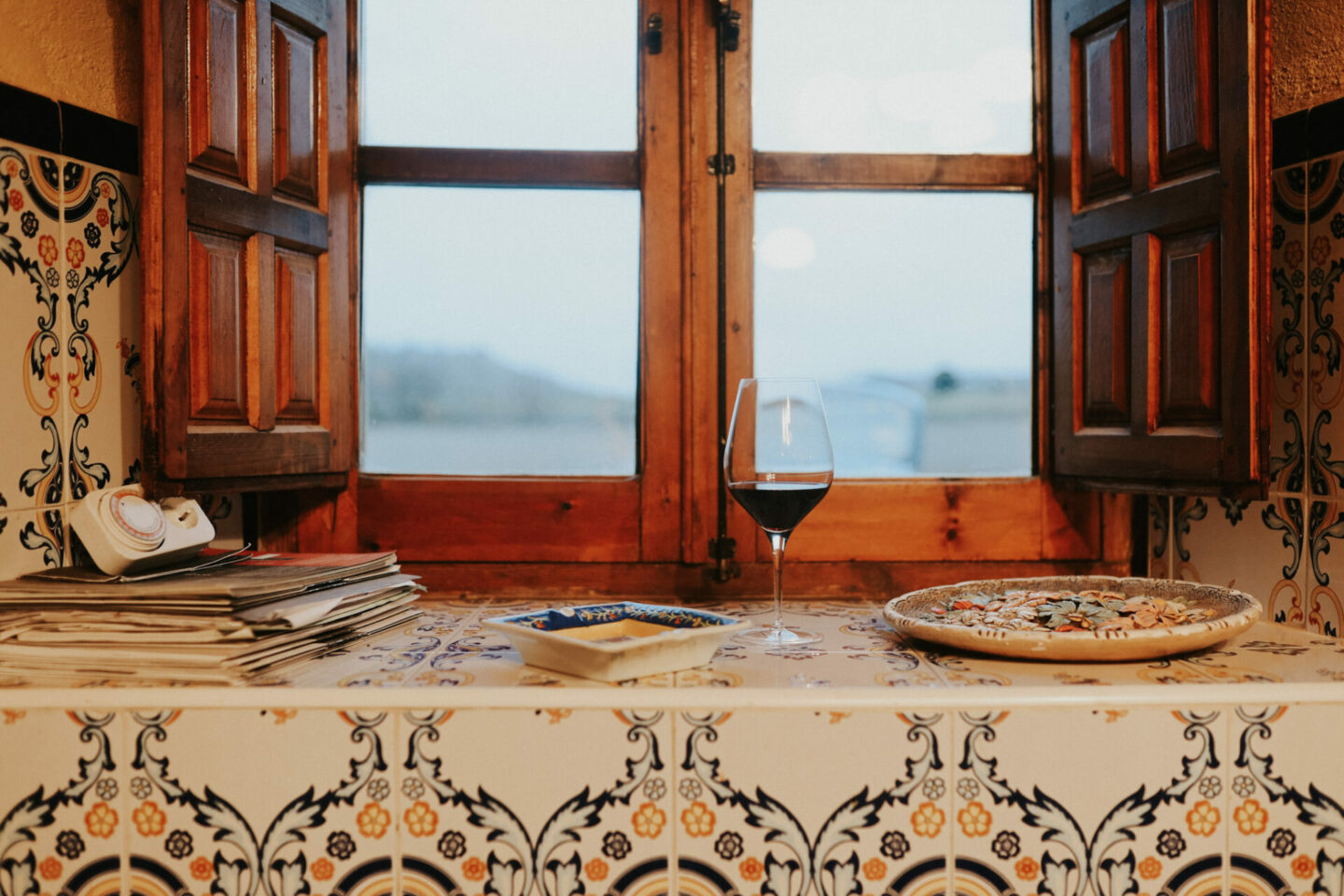 So, that's my Ribera del Duero wine guide! I hope it's inspired and excited you to book your own travel to this incredible Spanish wine region – or at least pick up a bottle of this fantastic wine next time you're at the wine shop!
If you're planning your own trip, I've shared our complete 4-day Ribera del Duero wine tasting itinerary here. It's exactly everywhere we went during our press trip, so you can recreate the adventure!
Questions? Comment or DM me on Instagram @winewithpaige and I'll be happy to help. Note that I only can receive DMs from followers, so hit that follower button first. Cheers, friends!