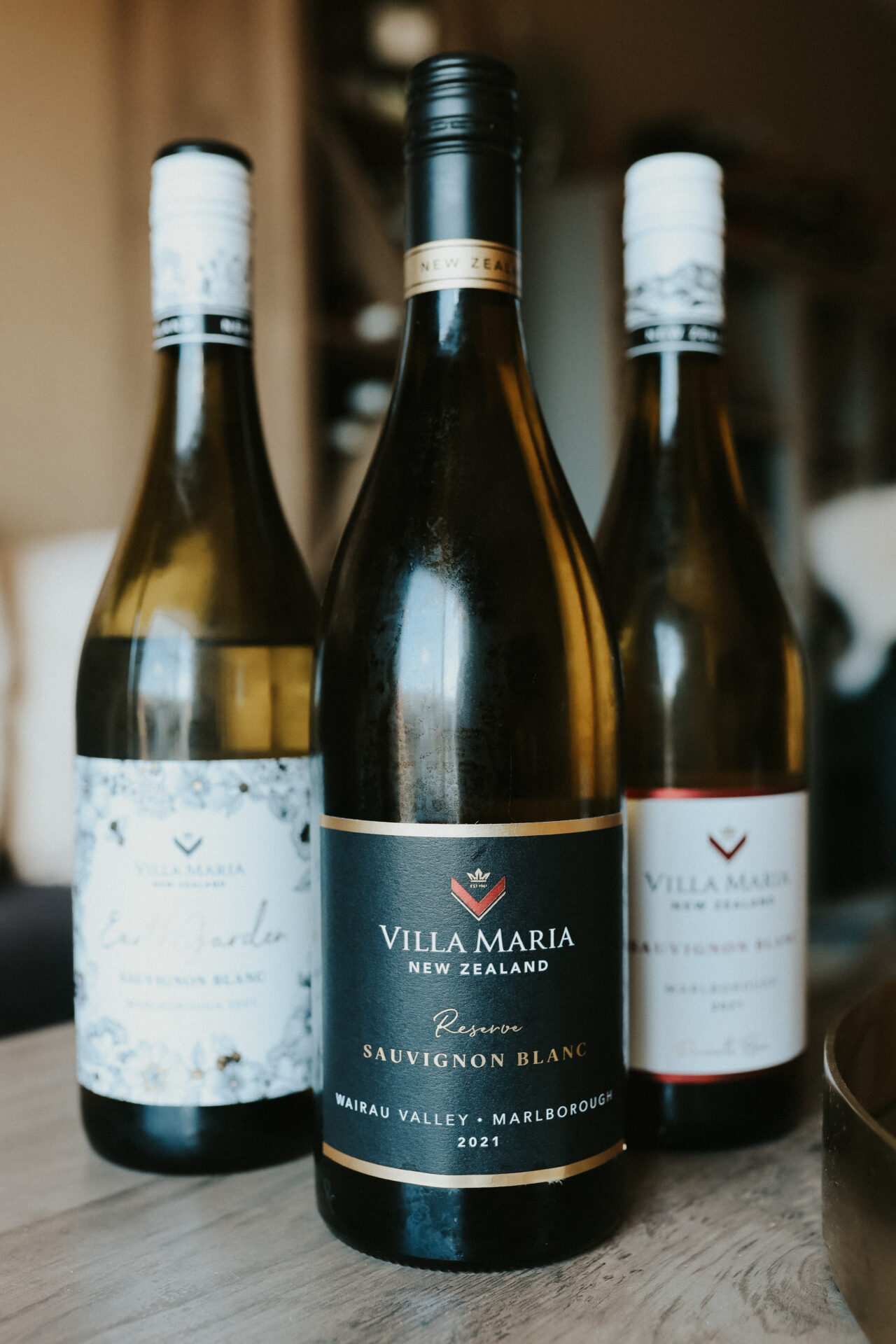 Looking for a delicious Sauvignon Blanc to enjoy? Look no further than Villa Maria's wines! Crafted in the heart of the Marlborough region of New Zealand, Villa Maria offers three distinct Sauvignon Blancs sure to fit any palate. In honor of National Sauvignon Blanc day, I'm so excited to taste and review these wines!
But first, a little bit about Villa Maria…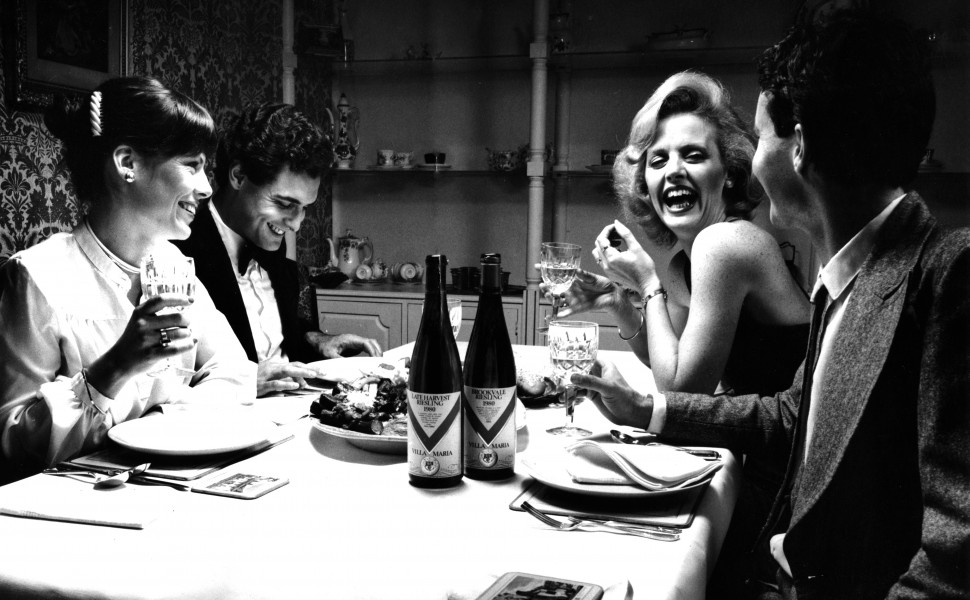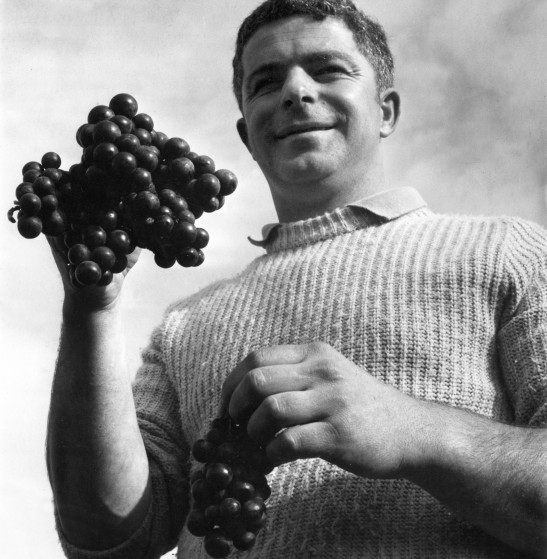 About Villa Maria
When you think of New Zealand, the first thing that comes to mind is probably sheep and dairy. However, there's another side to this country beyond its iconic produce and rolling green hills — wine grapes thrive in abundance! And one winery has been at the forefront for over 60 years now: Villa Maria wines.
Founded in 1961 by Sir George Fistonich, Villa Maria was a one-man show throughout most of the 60's. At just 21 years old, George leased land from his dad and planted an acre of vineyards. The first wine under the name Villa Maria in 1962 was made with grapes harvested from this small block. From that moment of inspiration, Villa Maria has grown into the world-class winery it is today, now employing more than 250 permanent staff, growing 28 different grape varieties, and exporting their delicious wines to over 60 countries worldwide.
Sustainability
Sustainability is a core principle at Villa Maria, and one of the things I look for in the wines I choose to drink today. It is important, now more than ever, that we take care of our planet and look for companies who do the same. Sustainability in wine is crucial.
Villa Maria considers themselves "stewards of the land", and as such, holds four pillars when it comes to sustainability:
Respect the land

Tread lightly

Invest in people

Inspire conscious consumers

Their "Earthgarden" line, which includes a Sauvignon Blanc and Pinot Noir are both organically-farmed, with a focus on creating a healthy & intimate relationship with the land.
You can learn more about Villa Maria's sustainability efforts here.
Villa Maria Wine Reviews
The thing I love most about Marlborough Sauvignon Blanc is its room-filling, expressive aromatics. Pop a cork, pour a glass, and you're positively overwhelmed with bright and juicy notes of things such as grapefruit, passionfruit, and gooseberry.
Now that you know a little bit more about Villa Maria, let's get to the wines! Villa Maria crafts three distinct Sauvignon Blancs, all of which are reasonably priced and pack a punch of flavor.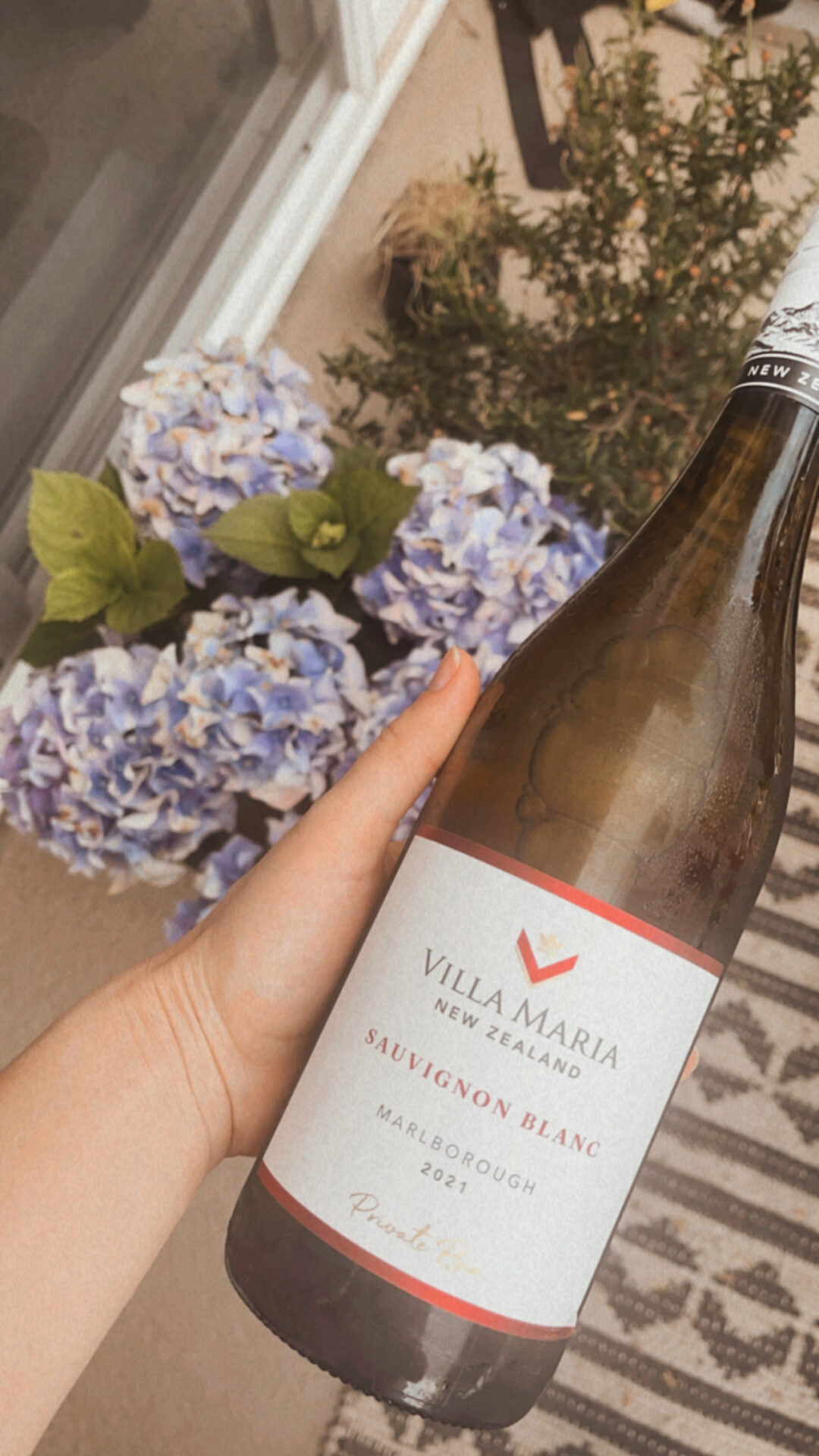 Villa Maria Private Bin Sauvignon Blanc 2021 Review
This is the Sauvignon Blanc that put Villa Maria on the world map. Each bottle is crafted from vineyards across the Marlborough region, including grapes from the cool-climate of Awatere (which lends notes of lemongrass, jalapeno peppers, and fresh herbs), as well as the Wairu Valley (whose warmer summer months produce pungent Sauvignon Blanc flavors, such as ripe citrus and tropical fruits).
What I love most about the Villa Maria Private Bin Sauvignon Blanc is this dynamic contrast of flavors – it's one of the best benefits to blending grapes from multiple sub-regions. This wine offers a sweet core of fruit balanced by crisp, refreshing acidity to keep you coming back for more. It's soft, pretty and very quaffable, less racy and acidic than other Marlborough Sauvignon Blancs.
Pair the Villa Maria Private Bin Sauvignon Blanc with a crisp summer salad served on the patio, or enjoy chilled and solo on a hot summer day. It will also pair well with lighter fish-based dishes.
Given the suggested retail price of $16 USD, this is a no-brainer summer wine!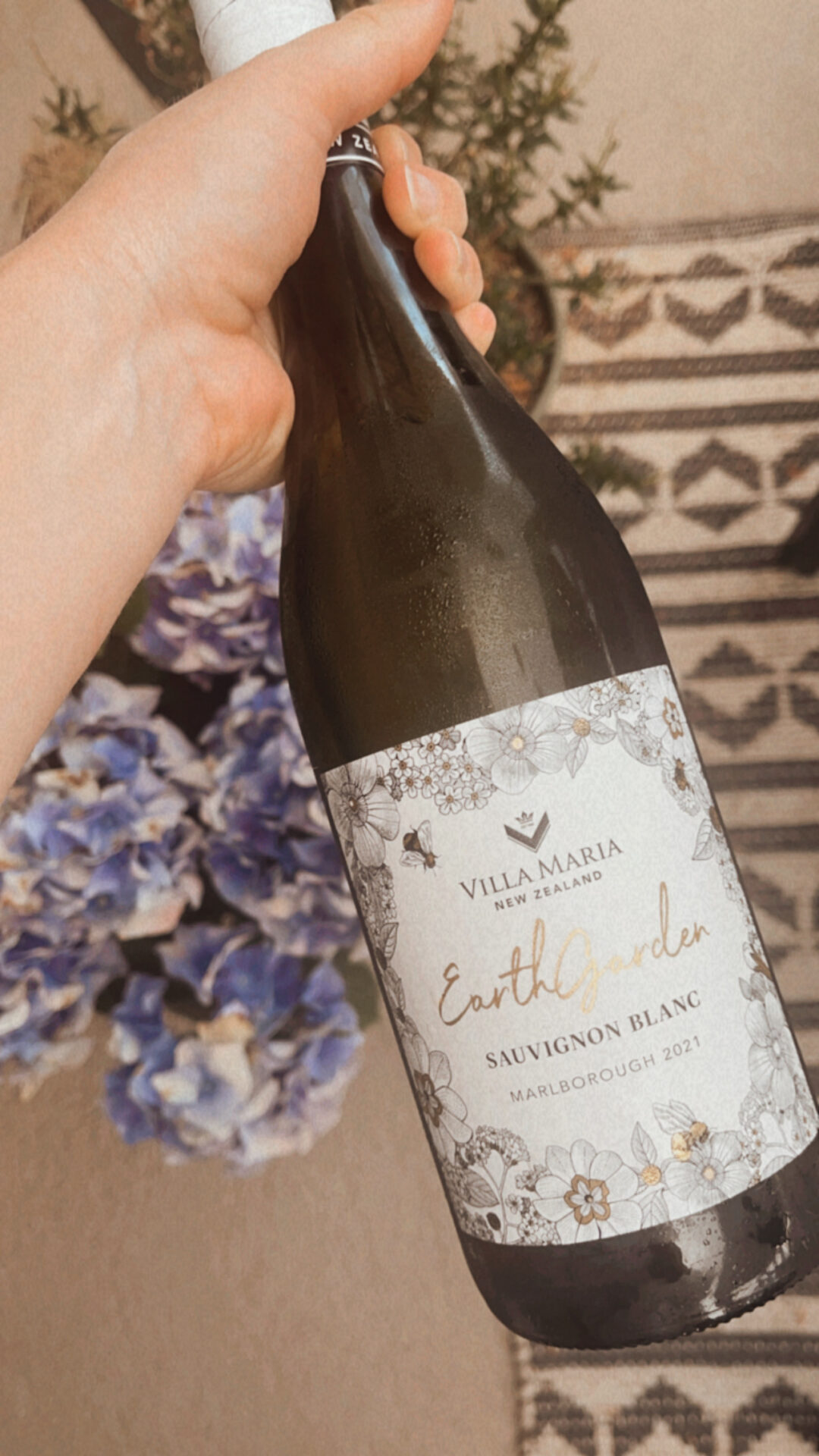 Villa Maria EarthGarden Sauvignon Blanc 2021 Review
Sustainability in action. As mentioned above, Villa Maria EarthGarden wines are grown in harmony with nature, embodying a holistic approach to farming. No pesticides or herbicides are used and hundreds of pounds of wildflowers are planted in their vineyards to attract bees and other beneficial insects. This naturally controls pests and potential vine diseases, helping the vineyard work in harmony with nature.
In the 2021 vintage, the EarthGarden Sauvignon Blanc was crafted with grapes from their Templar, Resolution, Belmonte, and Waterfalls Rd vineyards, all in Marlborough.
This was personally my favorite in their lineup. Not only for the sustainability aspect (or the beautiful label, inspired by their wildflowers!), but also for the delicious flavors.
As soon as I poured myself a glass of this, the room was filled with intense, lifted aromas of lime and grapefruit. On the palate, I love that it's a bit different from other New Zealand Sauvignon Blancs, with a fresh, herbaceous – but not grassy – flavor. Lemongrass and passionfruit dance through a long, lingering finish that is perfectly thirst-quenching.
The suggested retail on this bottle is $20 USD, which is a great find, blending organic and sustainable craftsmanship with a high-quality, lovely wine.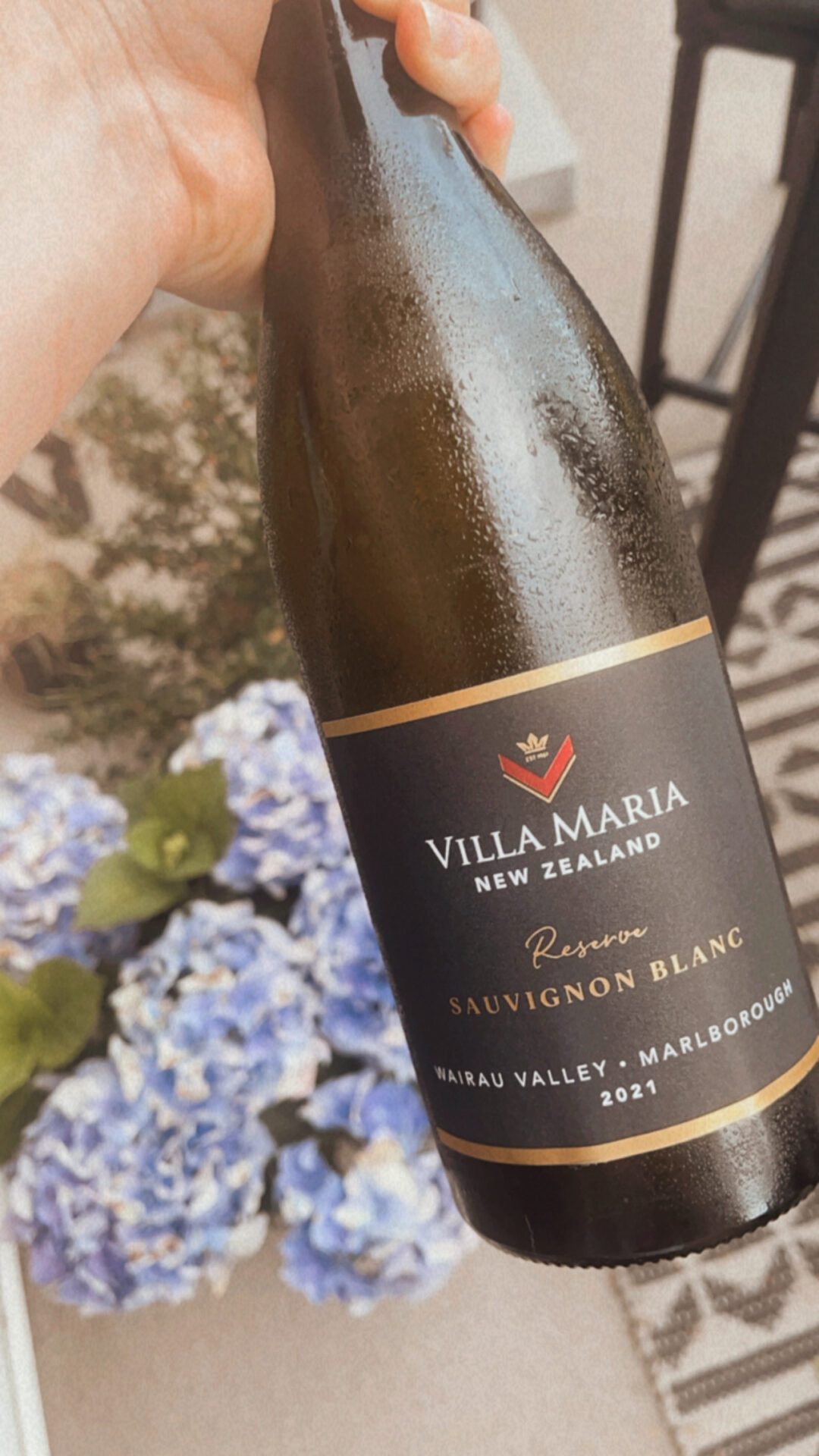 Villa Maria Reserve Sauvignon Blanc 2021 Review
Lush, ripe, and round – the Villa Maria Reserve Sauvignon Blanc expands with luxurious layers of passionfruit and guava, combined with bright acidity and an extraordinarily long finish.
This wine is sourced exclusively from the Marlborough sub-region of Wairau Valley, where temperatures err on the warmer side. Warmth equals ripeness and the flavors respond accordingly, transcending into rich tropical notes.
At the winery, the grapes receive 5-star treatment, including 1-2 months on the lees to build palate weight and texture, along with aging in stainless steel tanks. Minimal fining is done on the final wine, using traditional products.
It has become a signature wine for Villa Maria, loved not only by drinkers worldwide but critics as well. It certainly has my stamp of approval!
Even the "high-end", Villa Maria Reserve Sauvignon Blanc is still a great deal at just $25 suggested retail price. A great pick for a bottle of Sauvignon Blanc that truly explores what this variety can do.
Looking for more Villa Maria wines? Check out their website here.
>> This post was sponsored by the brand, however, all tasting notes and opinions on the wine are my own. I am so grateful for brands I love who support what I do; thanks for supporting them back! <<