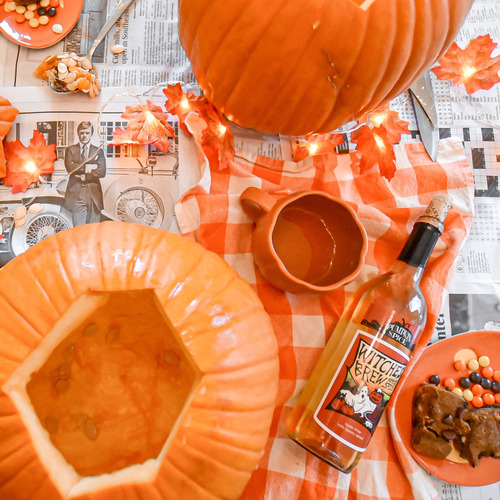 If you love all things pumpkin spice, why not try a glass of pumpkin wine? This unique, seasonal beverage that offers earthy notes from the pumpkin, and touches of sweetness from added spices like cinnamon, nutmeg, and vanilla.
It's the perfect thing to sip on a crisp autumn evening while enjoying foliage. Saying goodbye to summer is always a little bittersweet, but these wines will make the change of season taste irresistibly delicious.
What is Pumpkin Wine?
You'll only be able to sip this festive brew a few months out of the year, but this seasonal treat is well worth the wait. Pumpkin wine is in fact made from actual pumpkins — often ones that are grown especially with the intent of making them into a fermented drink.
The pumpkins are cleaned, peeled and usually chopped into pieces. Some pumpkin wine recipes use a pumpkin puree instead, but these bits of pumpkin flesh get fermented. After the primary fermentation, pumpkin wines are usually aged in a second fermentation vessel to help bring out the flavors and aromas.
In order to help bring those flavors out even more, cinnamon sticks, nutmeg, cloves, and vanilla are commonly added. You might also find some subtle notes of fresh ginger and brown sugar. All of these flavors help to give the wine a warm, autumnal character.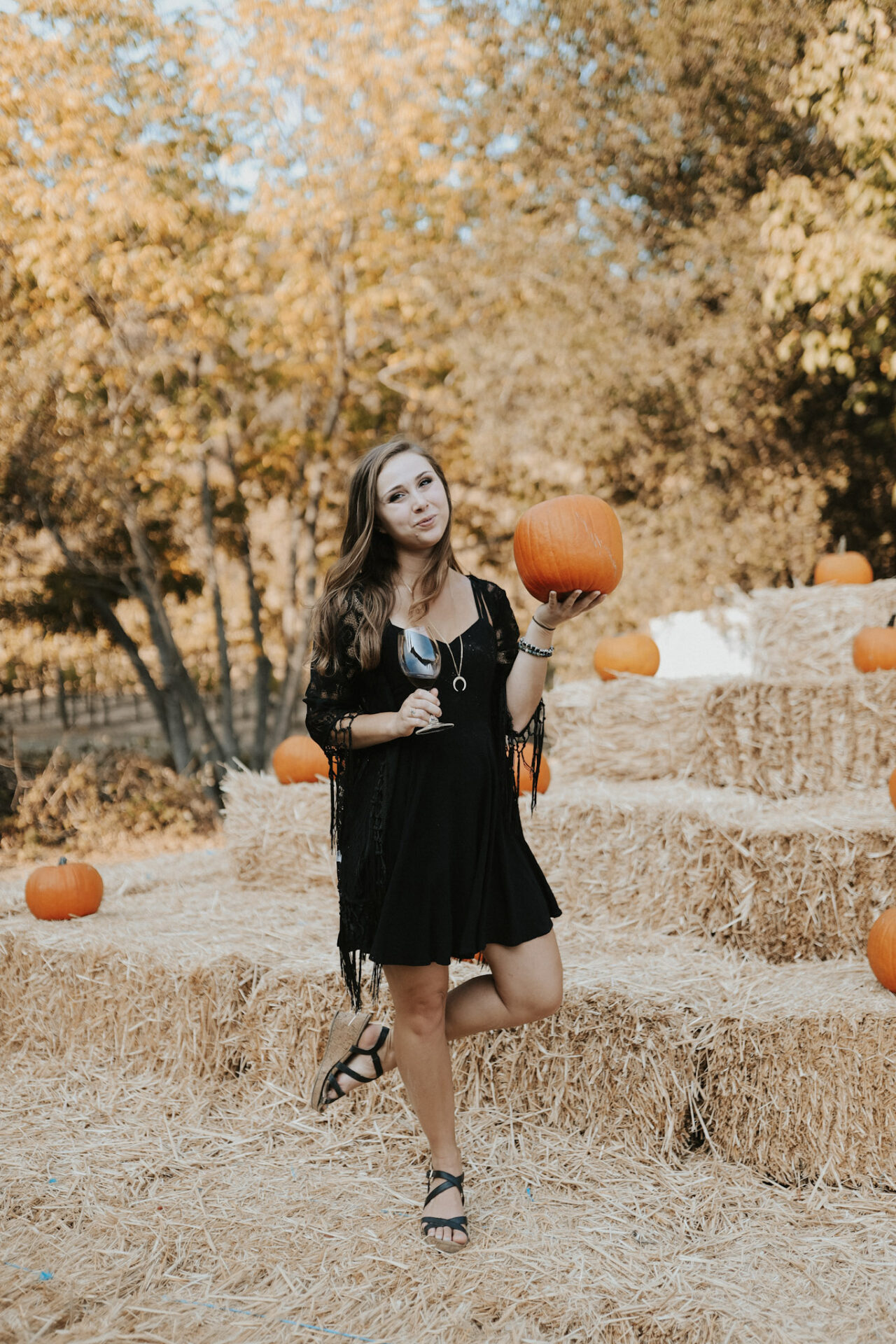 What does Pumpkin Wine Taste Like?
Because winemakers can be a bit expressive and creative with the flavors they infuse these witchy brews with, two glasses of pumpkin wine can taste pretty different from one another. No matter which of the festive brew you try in this guide, you'll definitely be able to taste the front notes of pumpkin, but similarities might stop there.
While one might be heavily spiced and have sweet notes – not unlike an actual slice of pumpkin pie – another might be a bit more dry and taste a bit more reminiscent of a Chardonnay. Most of these festive, fruity wines tend to have a medium to full body, though, which can make them feel rich and slightly viscous on the palate.
Whether you're leaning more towards the sweet options, or even reaching for an off-dry pick, pumpkin wines are usually enjoyed as a dessert wine. Personally, I think they taste best after a large Thanksgiving feast. Preferably with a slice of warm pumpkin pie!
7 Pumpkin Wines to Try This Halloween
If you're trying to find the perfect pumpkin wine to ring in the Autumn season, check out our full guide here! Grab your wine glass and get ready to toast to the witching hour!
Some of the pumpkin wines in this post contain affiliate links. By purchasing directly through my recommendations, I receive a small commission at no additional cost to you. This helps support Wine with Paige. Thanks for being part of the adventure!
Cheers To Retail Therapy: Pumpkin Wine Glasses for Your Pumpkin Wine
If you really want to be on theme, check out these pumpkin-themed wine glasses? From bold and vibrant, to the more subtle, these wine glasses are sure to be a hit this Halloween!
AFFILIATE CAROUSEL SHORT CODE:
Frequently Asked Questions
Is there a pumpkin flavored wine?
Yes! While they're not common, and you can usually only find it a few months out of the year, pumpkin wine is a real thing! Some of the options you'll find in this guide are more of a pumpkin spice wine, and others feature more subtle flavors.
Can you ferment pumpkin into alcohol?
Yes! Pumpkins can be fermented to make pumpkin wines! You can usually only find these wines during the Autumn months, though.
What kind of wine goes with pumpkin pie?
If you really want to accentuate the pumpkin flavors, you can pair your pumpkin pie with pumpkin wine! Personally, I'm a big fan of Leelanau Cellars' Witches Brew – which can be enjoyed chilled or warm in a mug!
Other Blog Posts You'll Love
8 Skeleton Wine Glasses for Fun, Spooky Sips
Scary Good Halloween Inspired Charcuterie Boards