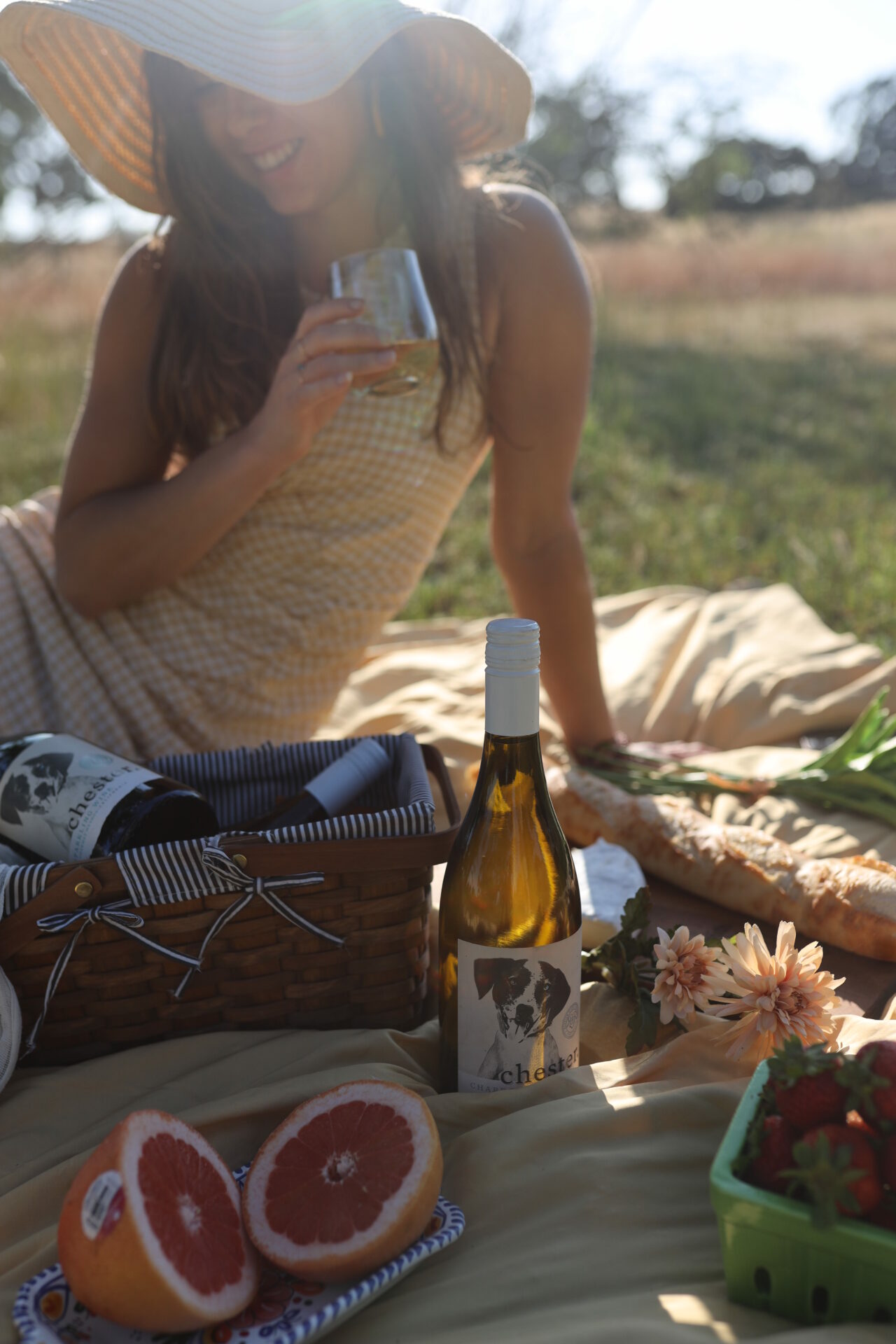 There's something unbelievably delicious about Buttery Chardonnay. Its luxurious, creamy texture and versatile, rich flavor profile make it easy to see why Chardonnay is one of the most widely planted grapes.
You can enjoy this delicious, full-bodied white wine all on its own, or pair it with a wide variety of dishes to help elevate any dining experience. If you've never sipped a Buttery Chardonnay for yourself, check out this guide!
What does Buttery Chardonnay Taste Like?
It's difficult to characterize the flavor of Chardonnay, since it's such a versatile wine. Depending on where it's made – which since it's not a temperature sensitive grape, includes wine regions all over the globe – and how it's made, one Chardonnay can taste pretty different from another!
It's best known as being a dry, fruity, full-bodied white wine. It's also acidic, and has a high alcohol content. The dominant flavors you might be able to pick up in your glass include yellow and green apple, pineapple, star fruit, and lemon.
If you're enjoying an oaked Chardonnay, you might also notice the creamy, or buttery quality of the wine. Wines that are aged in oak take on a rich vanilla flavor, or creamy mouthfeel, because of how the tannins in the wine interact with the soft wood tannins of the toasted barrel. California Chardonnay, for example, is usually heavily oaked.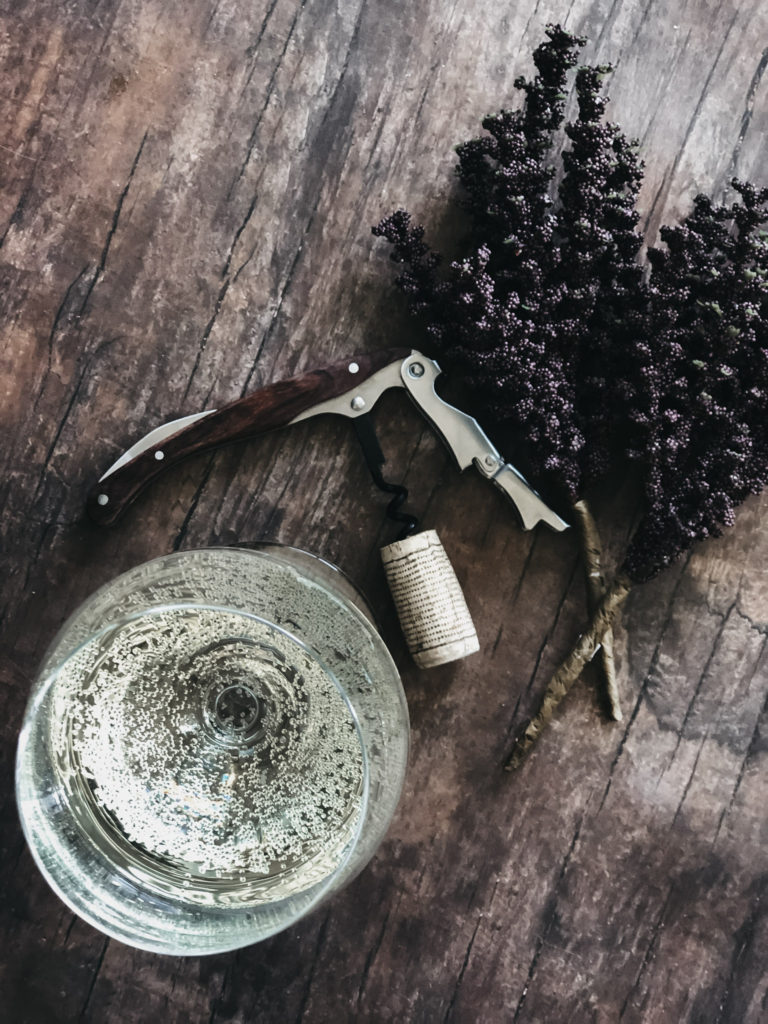 Is Buttery Chardonnay Sweet or Dry?
Despite its buttery mouthfeel and notes of vanilla, by and large, Chardonnay is actually a full-bodied, dry white wine. Because it isn't a temperature sensitive grape, though, it can be found growing in vineyards all over the world – and thus vary greatly from region to region. Depending on where and how it's made, there can be some "sweetness" from residual sugars, or it can take on sweet flavors if it's been heavily oaked.
What's the Difference Between Oaked Chardonnay and Buttery Chardonnay?
Oaked Chardonnay
Wines that are aged in oak – like a California Chardonnay, for example – take on a rich vanilla flavor, or creamy mouthfeel, because of how the tannins in the wine interact with the soft wood tannins of the toasted barrel.
This introduces more oxygen in the winemaking process, as oak barrels are porous and allow aging wine to "breathe."
In addition to having aromas and flavors of vanilla baked into the Chardonnay, this process can also introduce baked apple, almond, and pie crust flavors, along with clove and cinnamon.
If the barrel has been toasted on the inside, you'll notice additional layers of butterscotch. As the Chardonnay matures in oak barrels, it also often goes through Malolactic Fermentation. This process changes tart-tasting malic acid (naturally present in grapes) to softer, creamier lactic acid, adding rich notes of butter and an oily-like texture.
Unoaked Chardonnay
An unoaked Chardonnay is more "varietal pure" and expresses more notes natural to the Chardonnay grape varietal. Typically these are aged in stainless steel, which limits oxygen exposure and doesn't impart any new flavor characteristics onto the wine. These will be lean, mineral, and fresh with floral and citrus notes.
Best Buttery Chardonnay Food Pairings
At the risk of sounding too obvious, buttery and creamy dishes like lobster bisque, creamy risotto, and fettuccine Alfredo is an excellent pairing Buttery Chardonnay.
Because of its acidity, Seafood is another great pairing option. Pan-seared or grilled salmon is an especially delicious pick that perfectly balances and compliments the wine.
Alternatively, you can also reach of poultry dishes, roasted vegetables, soft, creamy cheeses, and even a buttery popcorn on movie nights.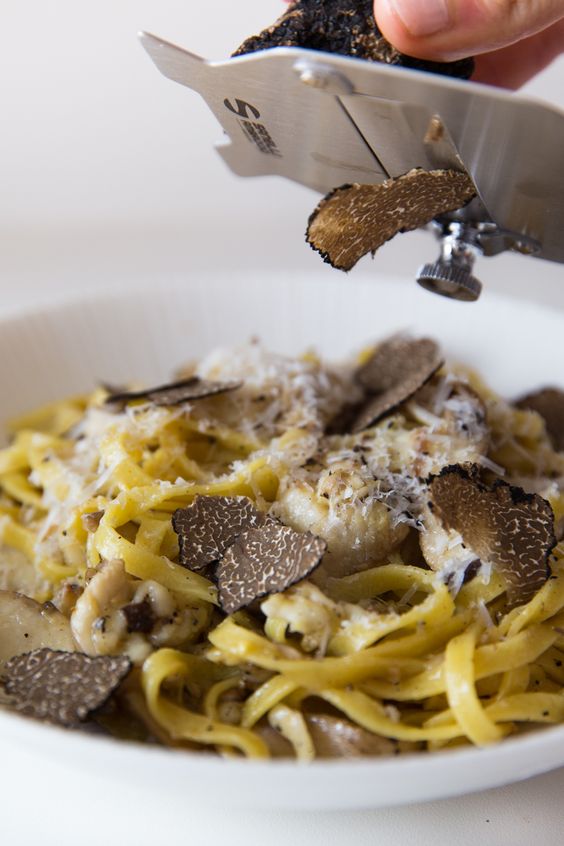 Personally, I highly recommend this Black Truffle and Shiitake Mushroom Fettuccine from Mama Tommy's Family Cooking Blog. The creamy and earthy flavors in this dish will help to accentuate the buttery mouth feeling of the Chardonnay.
If you're looking to try out a Buttery Chardonnay, here are a few of my favorites to fit any palate and price point. From margin finds, to self-indulgent splurges, you're guaranteed to fall in love with at least one of these fantastic bottles!
This post contains affiliate links. By purchasing directly through my recommendations, I receive a small commission at no additional cost to you. This helps support Wine with Paige. Thanks for being part of the adventure!
If you're in love with big, bold, buttery Chardonnays, Rombauer's is the prime choice. It's my vote for the best buttery Chardonnay out there.
It's a wickedly rich wine with layers of tropical fruit, peaches, and pears. The fruit opens up into creamy textures of apples and pears that glide across the palate. Hints of citrus and rich oak tones highlight the wine's lingering finish.
In case you're planning a trip to Napa, be sure to check out my Budget-friendly Napa guide. Rombauer is one of my favorite stops for their delicious wines, affordable prices, and beautiful views.
Typically $37-$40
Shop on TotalWine.com
Shop on Wine.com
With a name like "butter", you know what you're in for. Butter Chardonnay has the aromas of apple pie and a rich creaminess that surrounds you at each sip. Aged in French oak, this wine sees brightness, complexity, and creamy depth.
Typically $12-$17
Shop on TotalWine.com
Shop Wine.com
This California Buttery Chardonnay has luscious, prominent notes of butter and juicy, ripe stone fruit on the nose and palate. It's beautifully balanced with bright acidity and indulgent flavors of butterscotch and vanilla.
Typically $18
Shop Wine.com
This decadent, medium-bodied white wine from the sun-drenched Central Valley of California has prominent notes of buttercream and toasted vanilla, with bright undertones of ripe apple and pineapple.
You'll be able to pick out aromas of lemon curd deliver a sense of richness through to the finish.
Typically $9
Shop Wine.com
If you want to splurge a little bit, Robert Mondavi Chardonnay has bright flavors of sun-ripened pineapple and lemon crème. They are layered by guava, Asian pea zesty grapefruit, all integrated with a toasty complexity in this mouthwatering yet textured option.
Typically $34
Shop Wine.com
Far Niente Winery Estate Chardonnay
The most expensive option you'll find in this guide to buttery chardonnays is from Far Niente Winery Estate in Napa Valley. It's bright and lively, with aromas of lemon zest, kumquat, toasted almonds, hint of wet stone and flint, light fresh cut herbs.
You'll love it's silky feel and vibrant flavors of grilled citrus, light green melon and toasted oak that expand across the palate.
Typically $70
Shop Wine.com
Cheers to Retail Therapy: Fun Chardonnay Inspired Items
More Wine Posts You'll Love