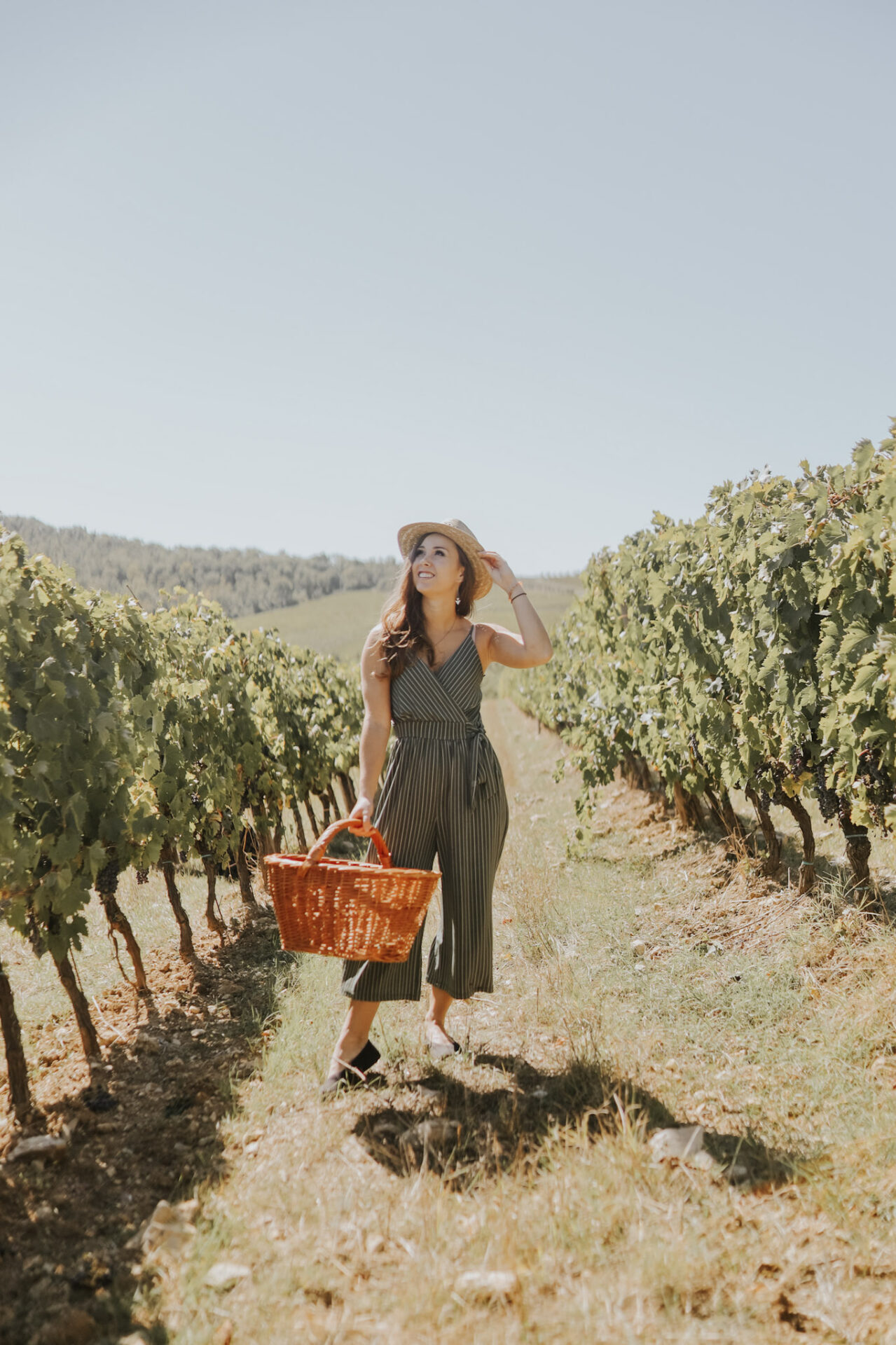 Ah, Tuscany. Chianti Classico might be the most beautiful wine region I've ever visited. Actually, scratch that. It IS the most beautiful wine region I've visited. With green, lush rolling hills, mountains that go on for miles, beautiful sprawling vineyards… it's simply stunning.
There's something special about visiting "old world" wine regions. The history, the tradition, the way simple pleasures such as food and wine combine… it's nothing short of magic.
This past September, I set out with a group of other wine bloggers to experience the magic of Chianti Classico first-hand. Here's the tale of our adventures along the way.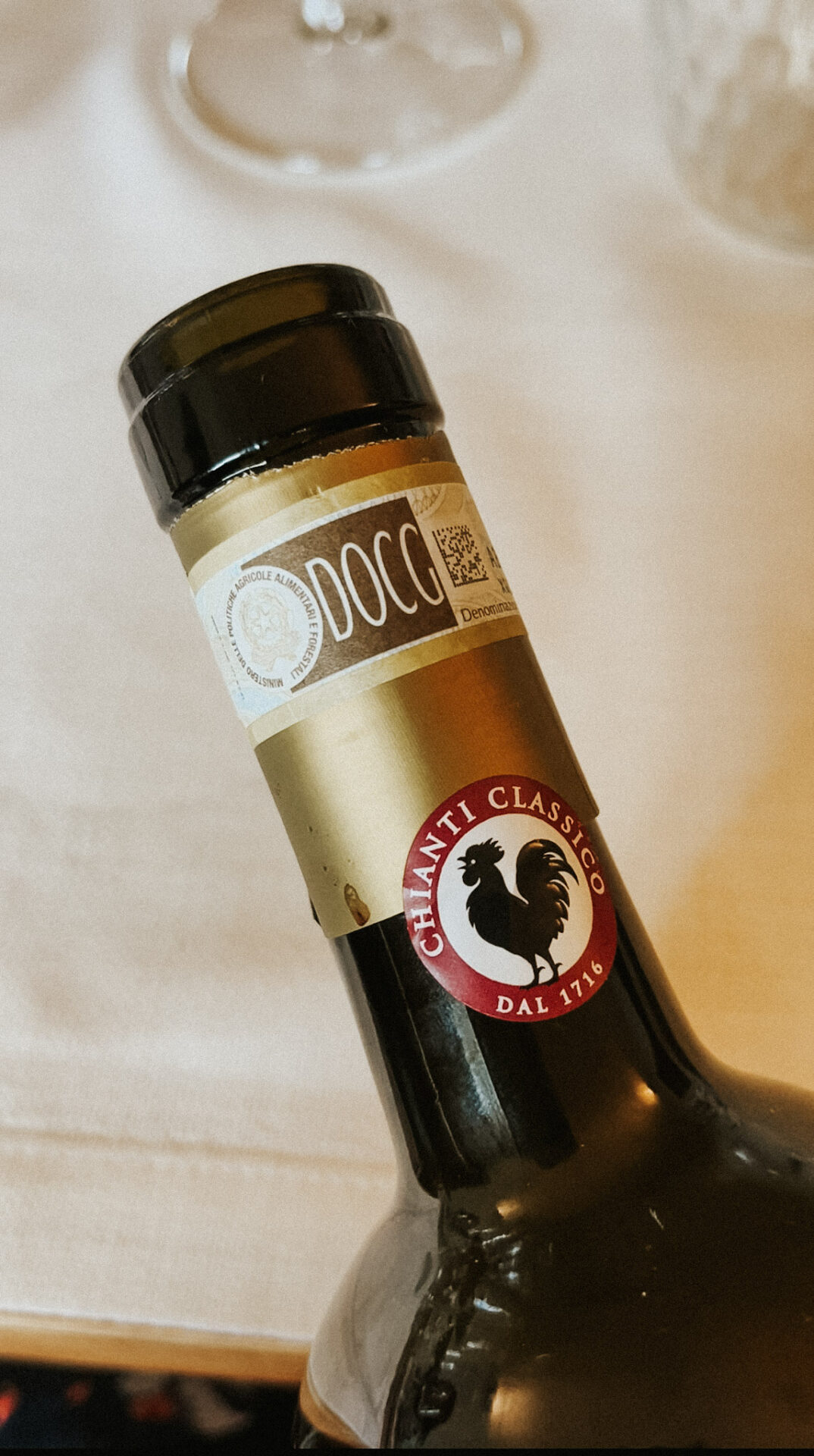 What is Chianti Classico?
First things first, you should know – Chianti Classico is a wine region in Tuscany, Italy. The modern-day Chianti Classico viticultural area now covers almost all land between Siena and Florence – The other demarcated Chianti zones are Colli Aretini, Colline Pisane, Montalbano, Montespertoli and Rufina.
Chianti Classico typically refers to a red wine made primarily from the Sangiovese grape, known for its aromas of wild berries, violet, iris, earthiness, and spices.
What's the difference between Chianti Classico and Chianti?
Chianti Classico DOCG is the heartland of the Chianti wine region – its the traditional and longest-established viticultural area within the larger region.
In both Chianti Classico and Chianti, the main grape is Sangiovese.
In Chianti Classico, the wine must be made from at least 80% Sangiovese grapes. In Chianti, only 70% needs to be Sangiovese. And while Chianti Classico only allows red grapes, Chianti allows up to 10 percent white grape varieties.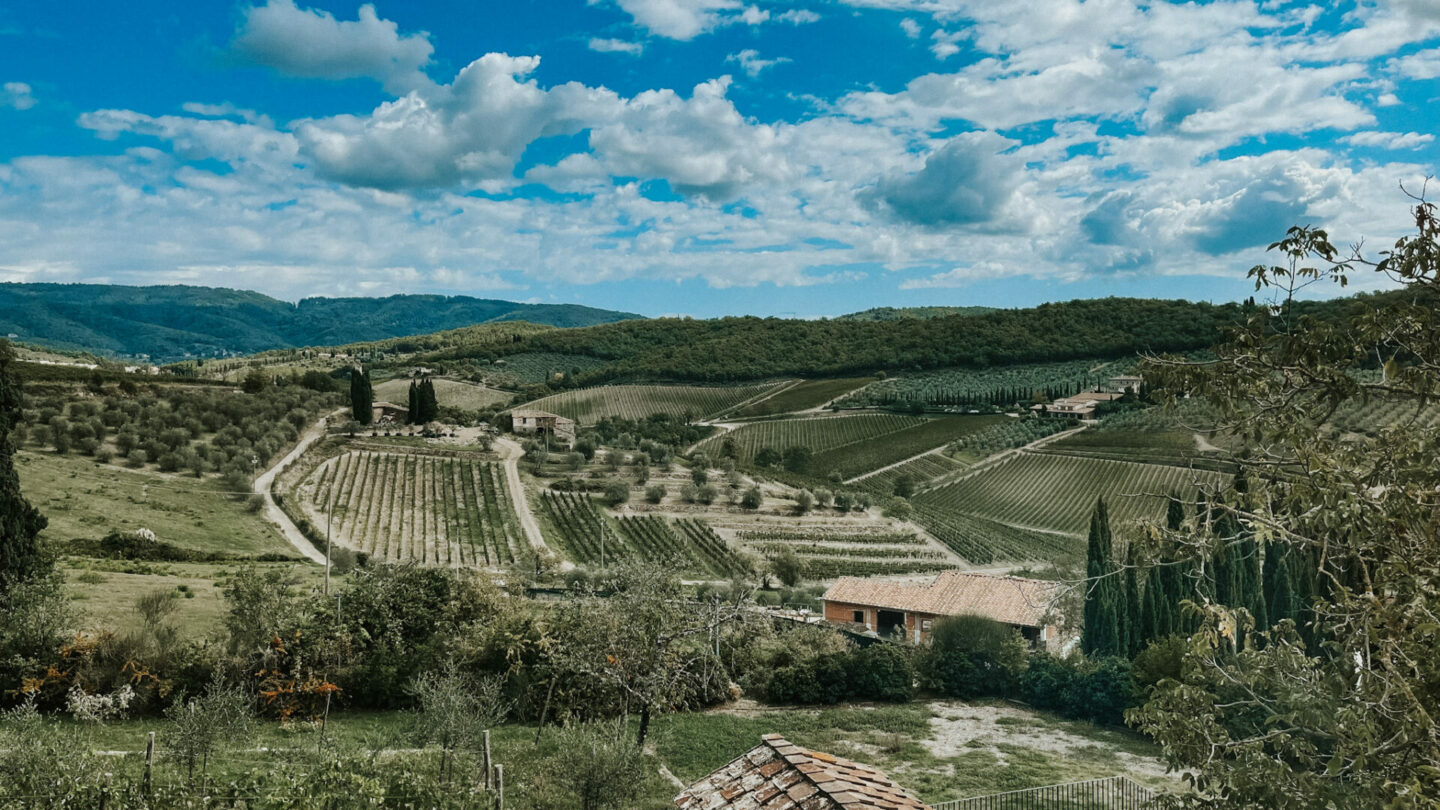 Where We Stayed in Chianti Classico
During our trip, we stayed at Hotel Borgo di Cortefreda. It was absolutely gorgeous, with panoramic views nestled in the Tuscan countryside. I loved the infinity pool with views of the valley below. Highly recommend!
Chianti Classico Wine Tasting Itinerary Day One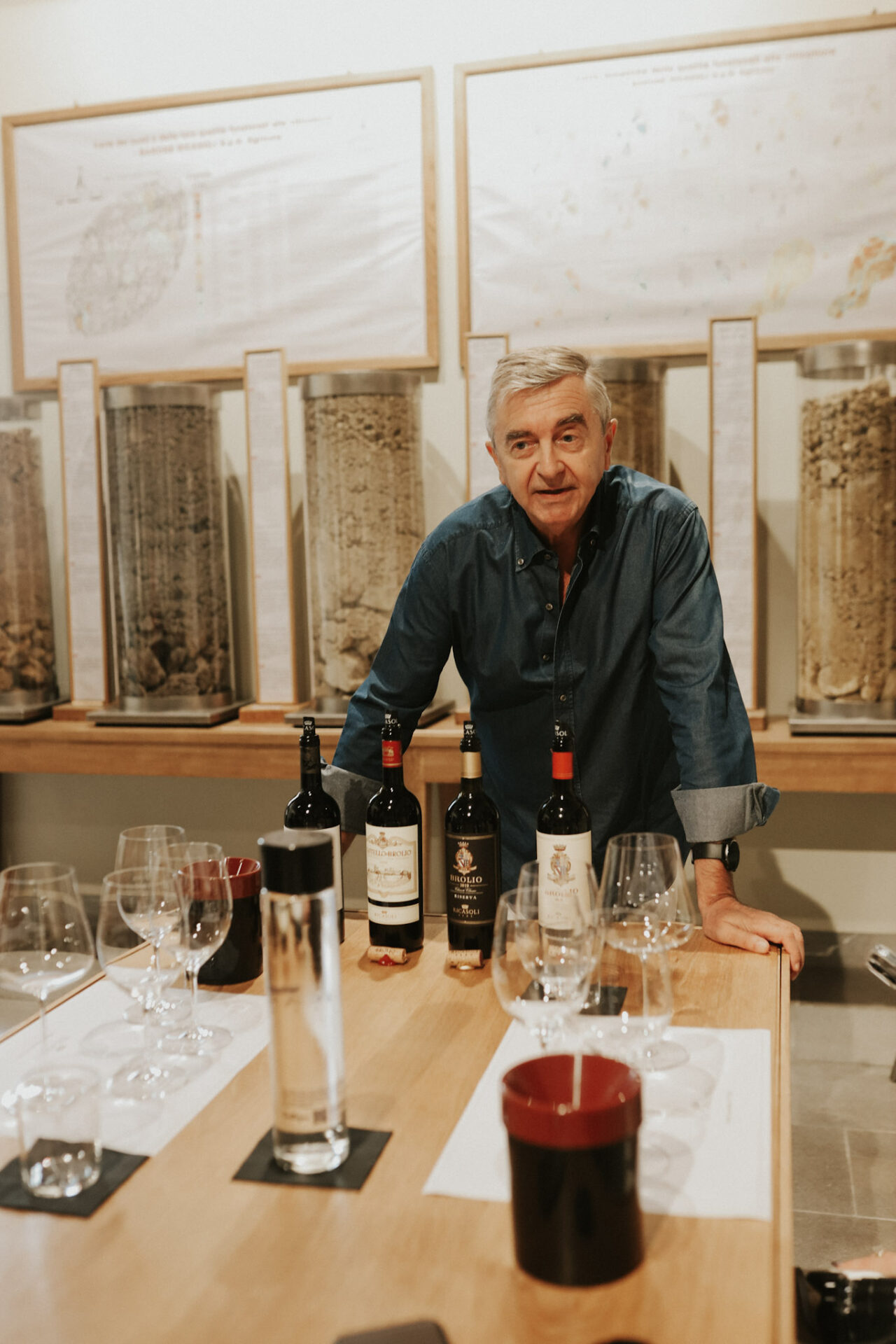 Castello di Brolio
We started day one with a visit to Castello di Brolio, an impressive Chianti Classico castle. Here we met with Baron Francesco Ricasoli for a tasting, and then enjoyed lunch at their restaurant on-premise.
Barone Ricasoli is the oldest winery in Italy, producing wine at the estate since 1141, and the wines were outstanding! Be sure to do a tasting that includes a tour of the castle. It's gorgeous.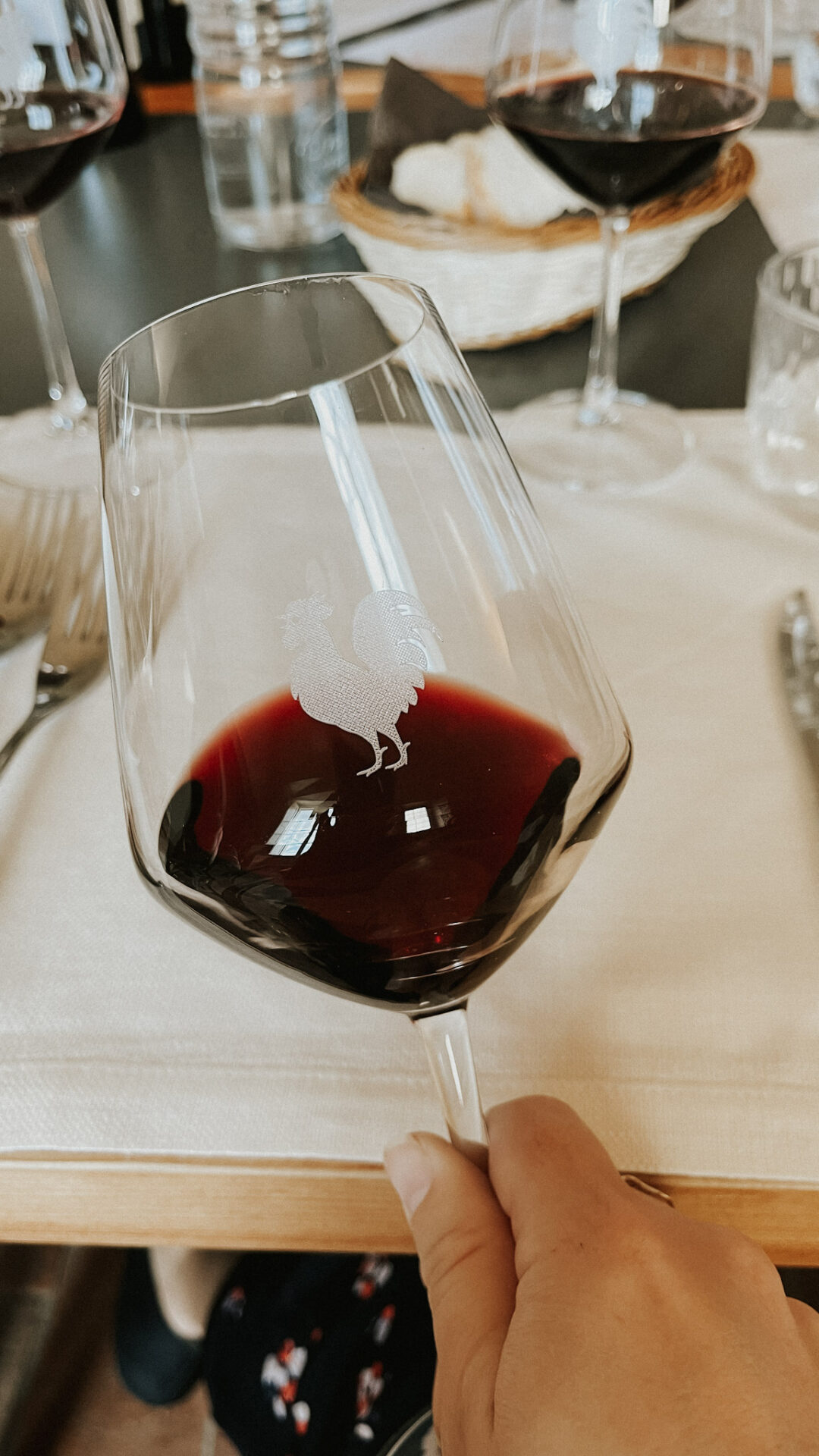 Vino al Vino – Panzano in Chianti
Following our morning tasting, we ventured over to Vino al Vino, a wine-tasting event that takes place in the main piazza of Panzano in Chianti every year during September. It was a great way to meet and taste with multiple Chianti Classico producers in one place, and we discovered a few new favorites.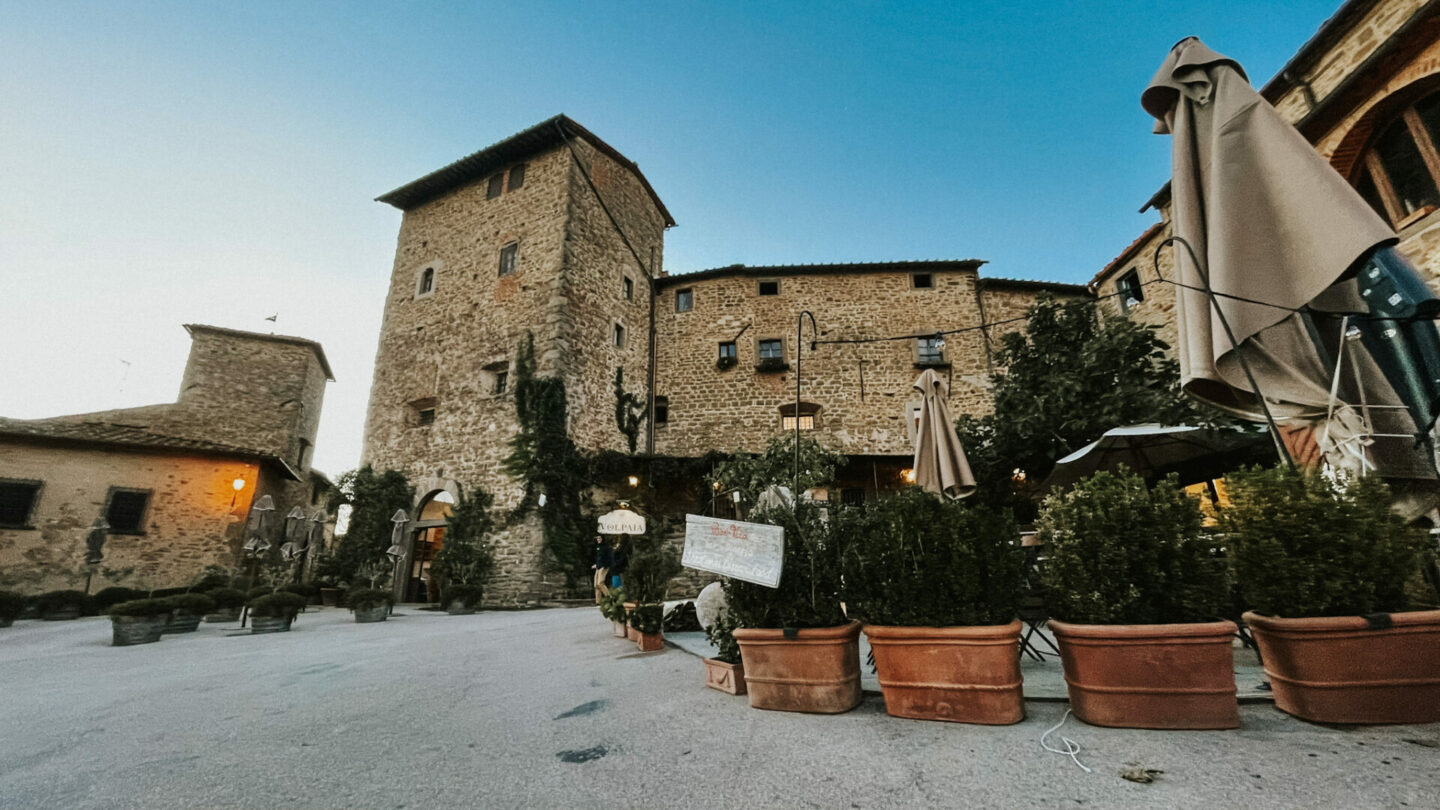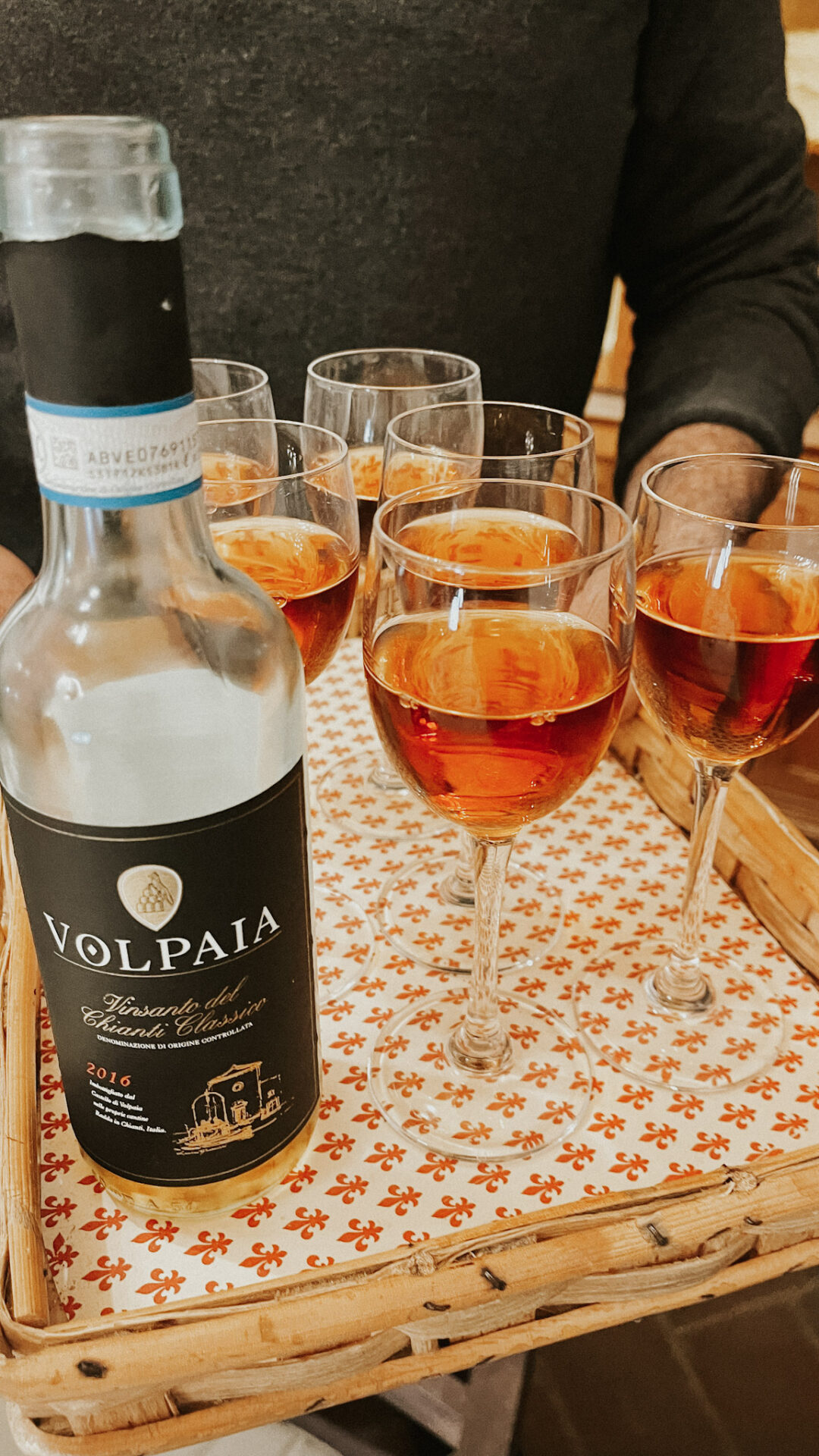 Osteria Castello di Volpaia
After a short break at the hotel, we ventured to Osteria Castello di Volpaia, a small and beautiful village dedicated to the production of Chianti Classico.
Here, we saw Vin Santo in process for the first time, and were absolutely mezmerized by the beauty of the hanging grapes.
During dinner, we explored their wine cellar and enjoyed the beauty of pairing wine and food together. It's true what they say – what grows together, goes together.
Chianti Classico Wine Tasting Itinerary Day Two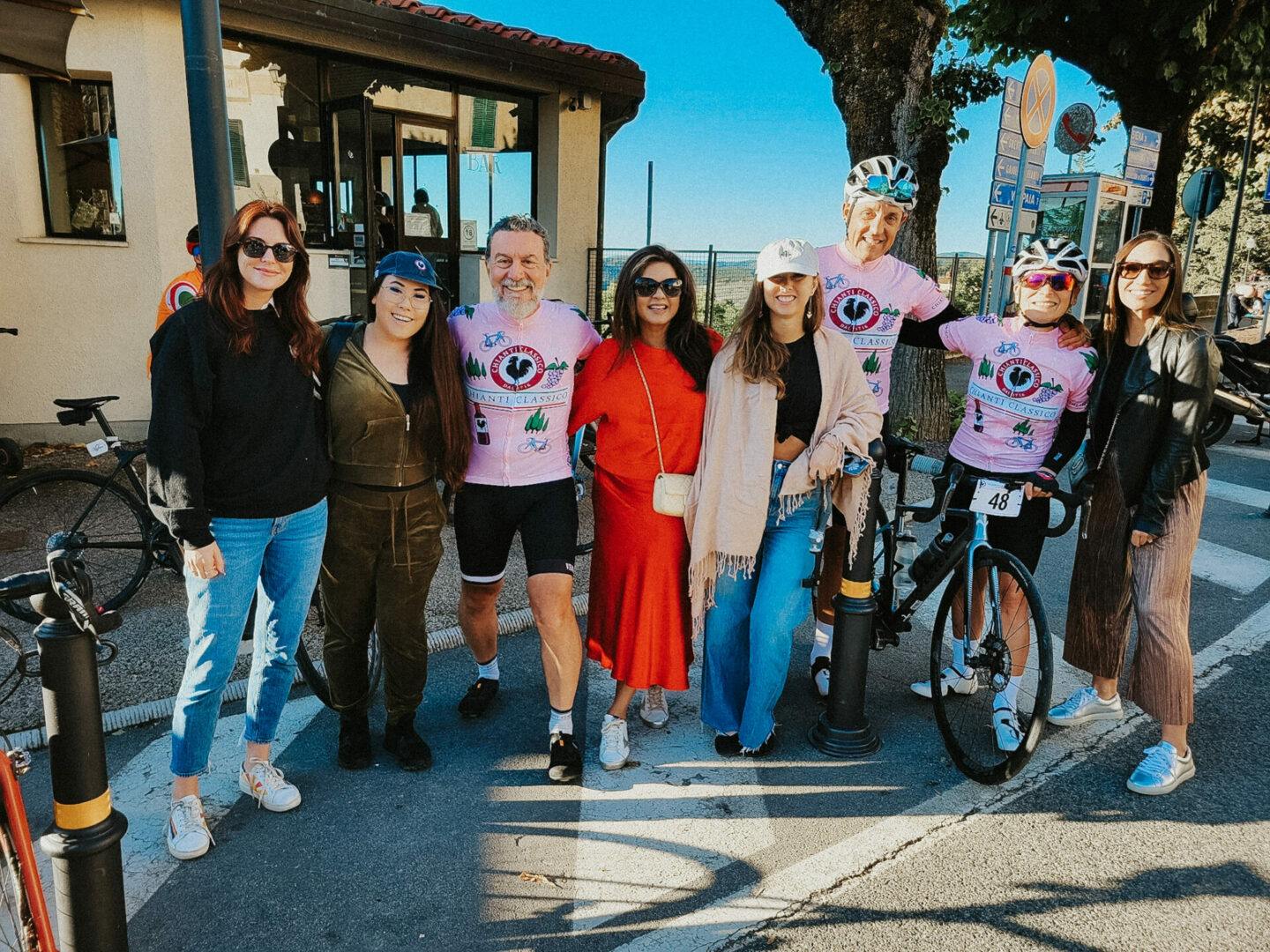 Granfondo del Gallo Nero
Each September, hundreds of people flock to Chianti to watch the famous bicycle race, Granfondo del Gallo Nero. We woke up early and got there just in time to watch the race kickoff. I bet it's incredible to participate in – biking across Chianti Classico would be gorgeous (although definitely hard work with all those hills!)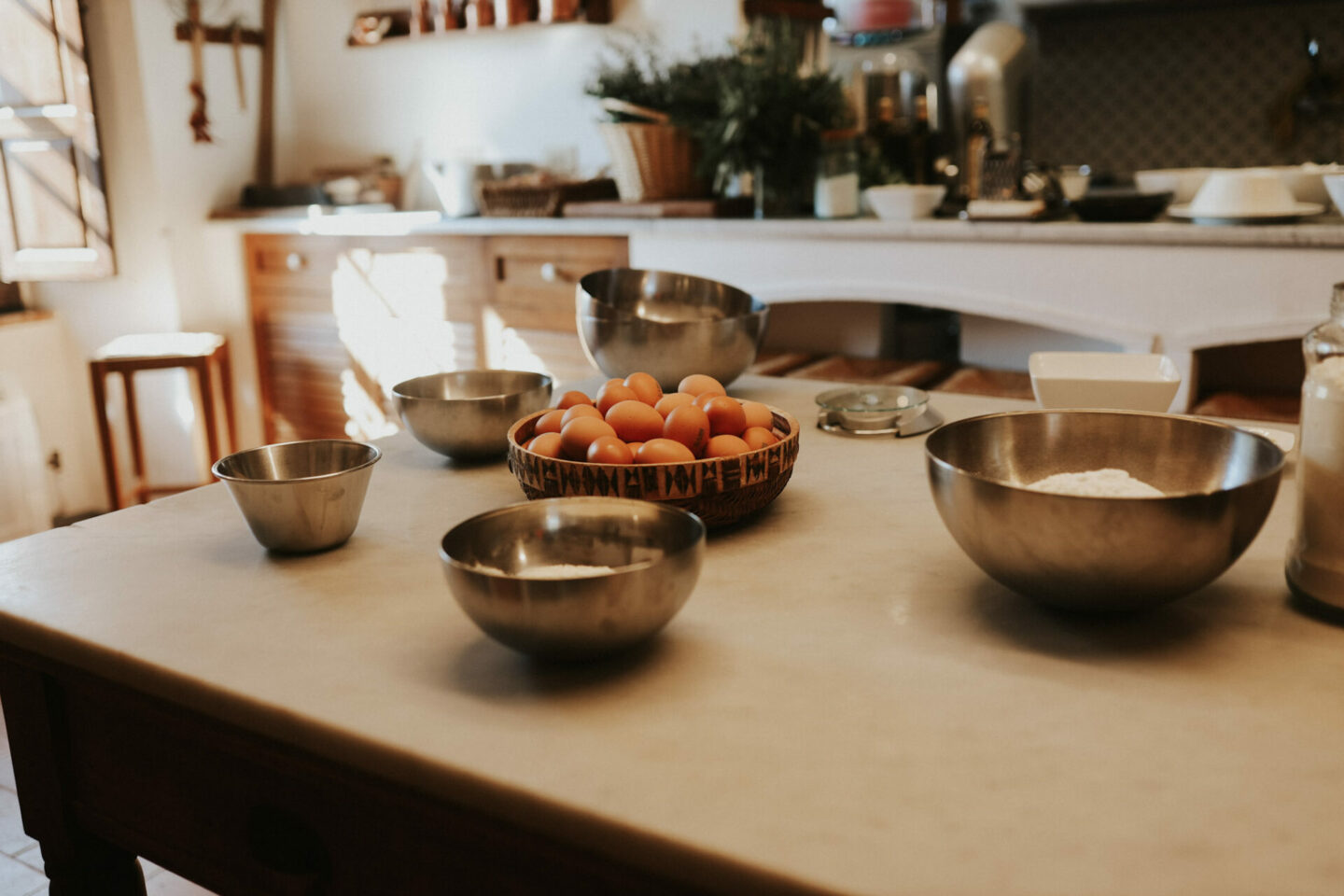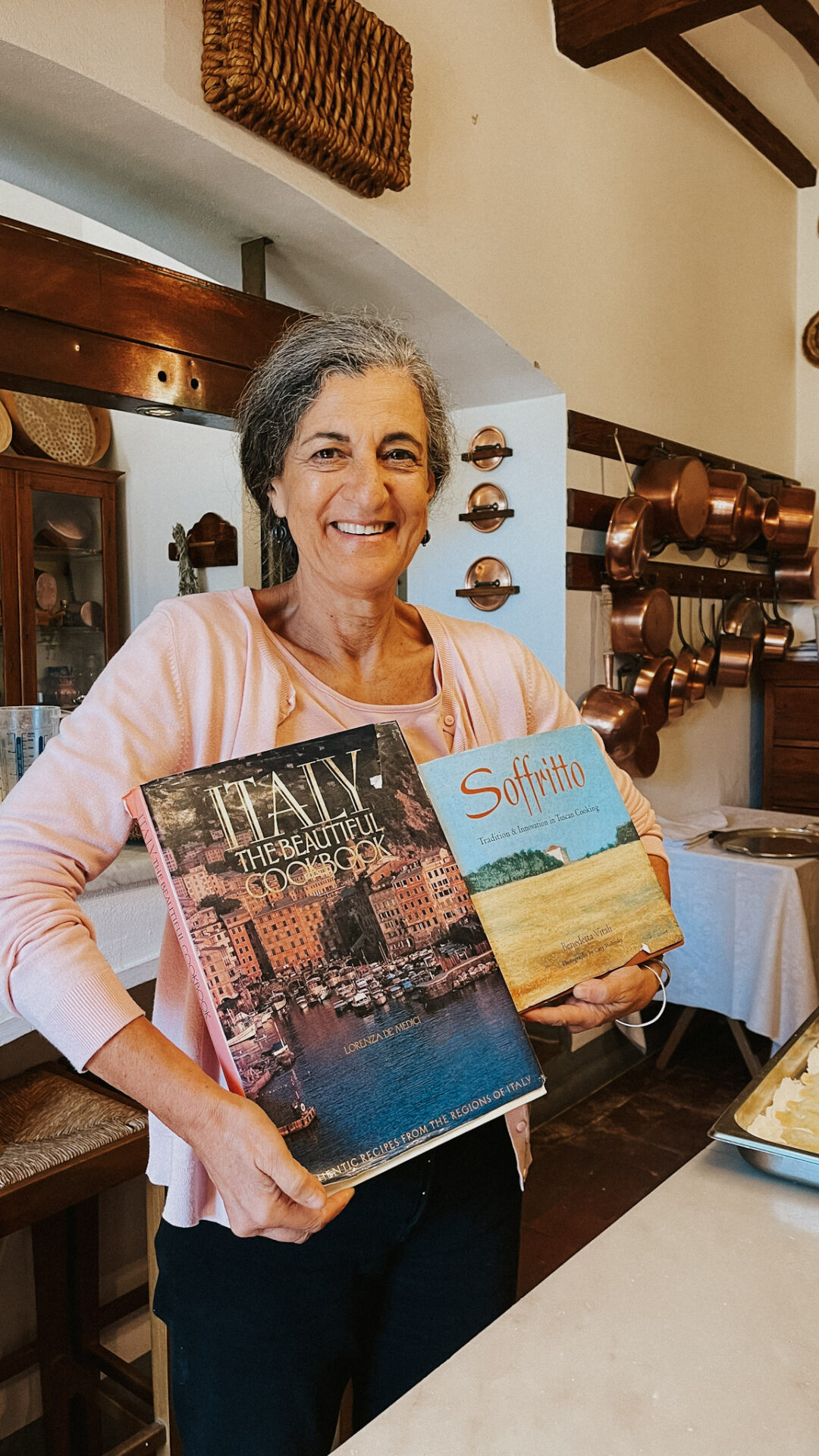 Cooking at Badia a Coltibuono
Cooking at Badia a Coltibuono was the highlight of the trip for me. It was absolutely incredible to get hands-on experience cooking traditional Italian dishes, then pairing them back with wine.
Emanuela Stucchi Prinetti, owner of Badia a Coltibuono and daughter of Lorenza de' Medici, led our experience, and it was incredible to meet such a kind-hearted woman.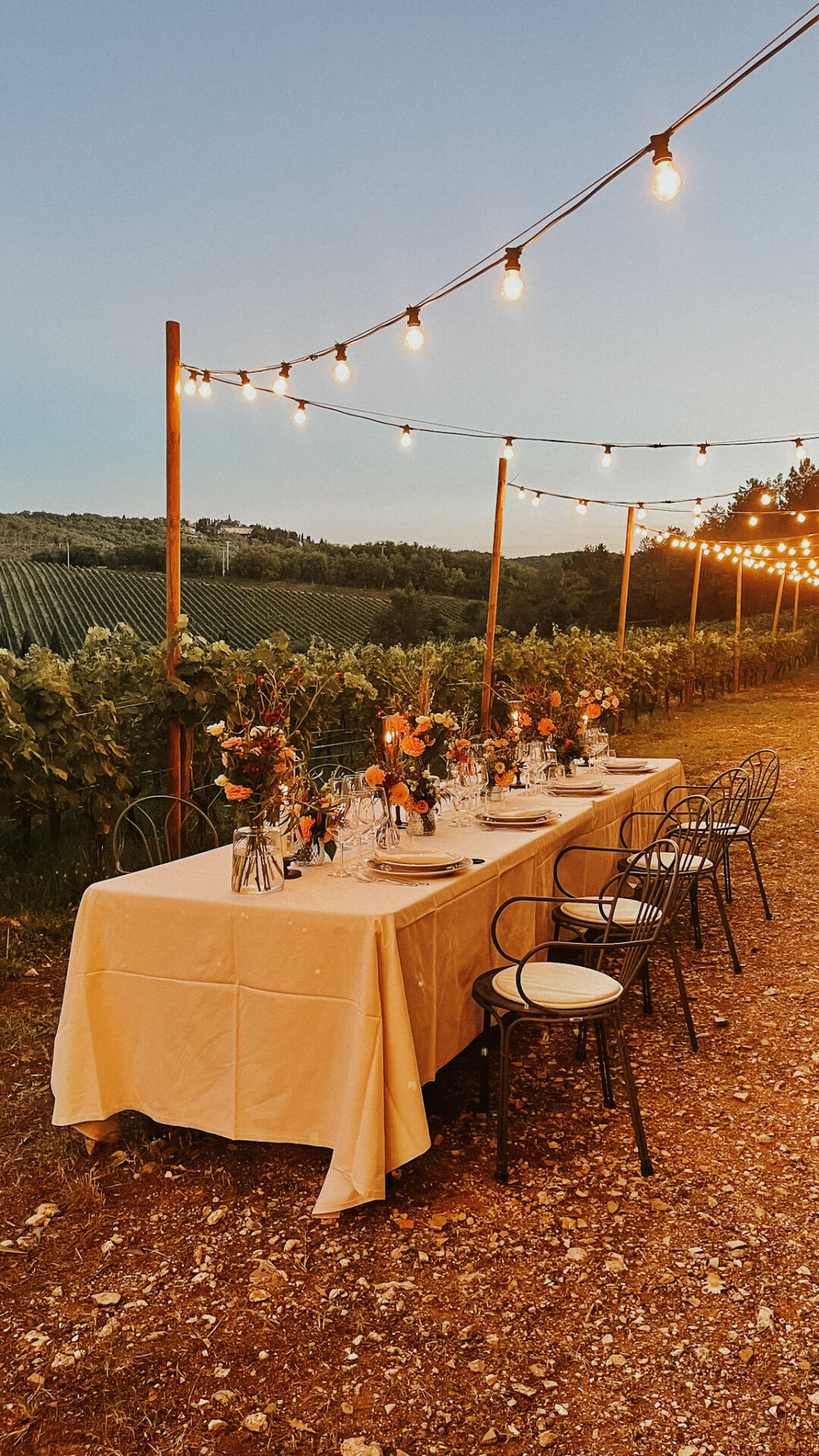 Querceto di Castellina
For dinner on day two, we dined among the stars, surrounded by vines. It was magical!
Querceto di Castellina is a family-owned winery that hosts wine tastings, cooking classes, and is home to charming restored apartments available for rent.
Chianti Classico Wine Tasting Itinerary Day Three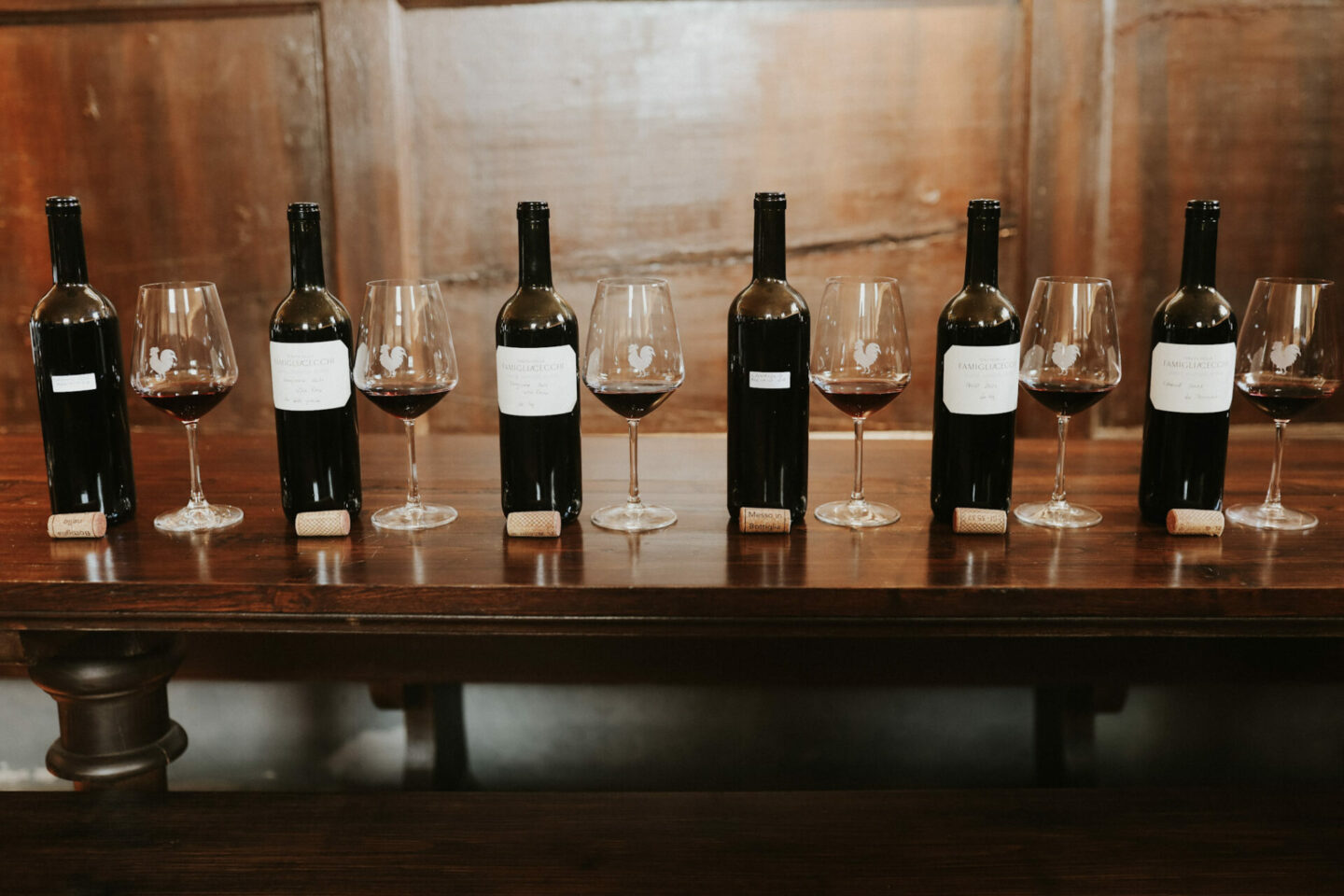 Wine Blending Workshop with Filippo Bartolotta
Day three started with a wine blending workshop with Filippo Bartolotta. It was so interesting to see how even small percentages of additional grapes, such as Cabernet Sauvignon, could make such a big difference in the final flavors and structure of Chianti Classico. I also loved getting to taste some of the wines made from 100% native varieties!
After our workshop, we enjoyed lunch at Casa Chianti Classico, where I enjoyed the most delicious pasta I've ever eaten.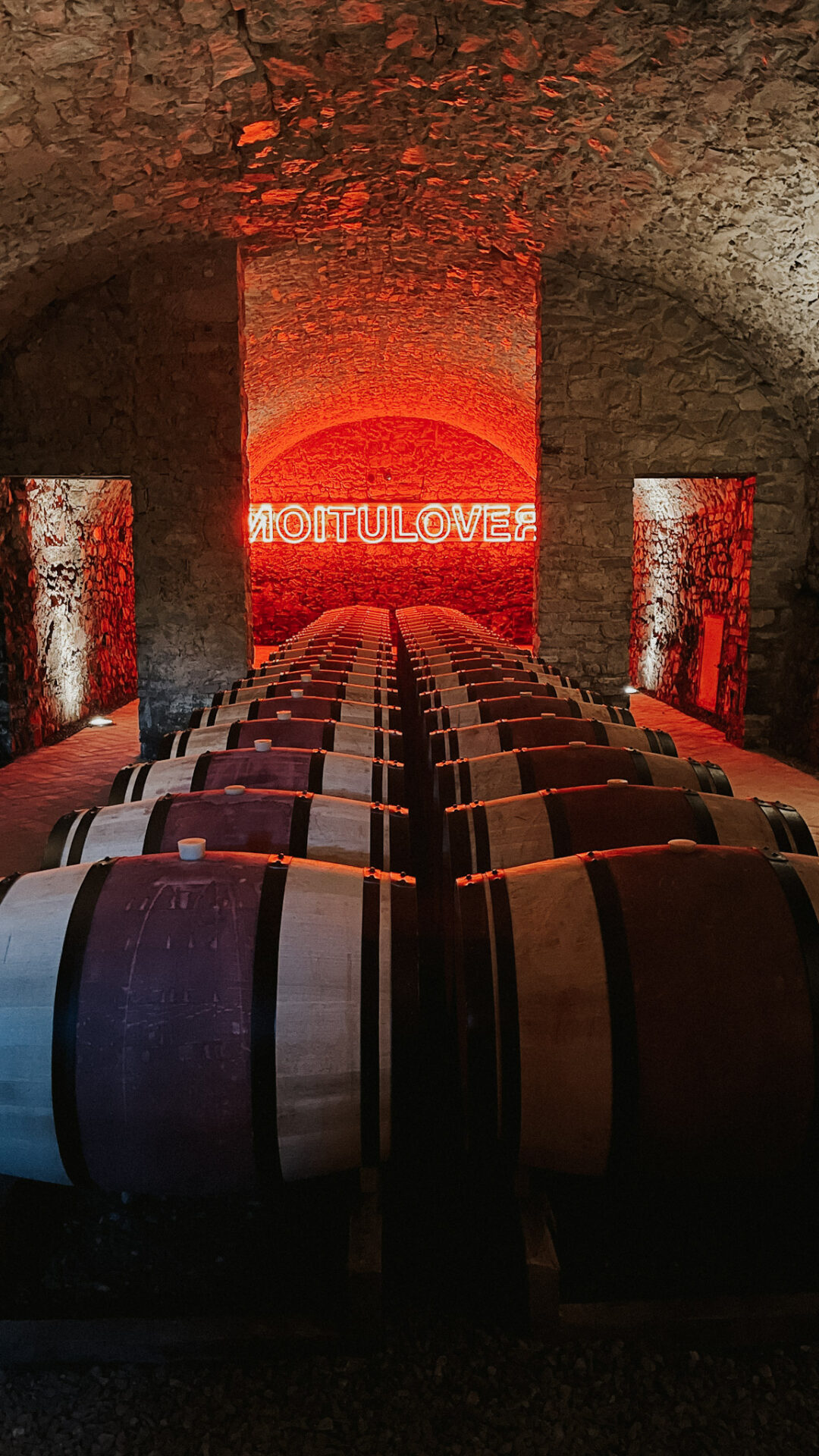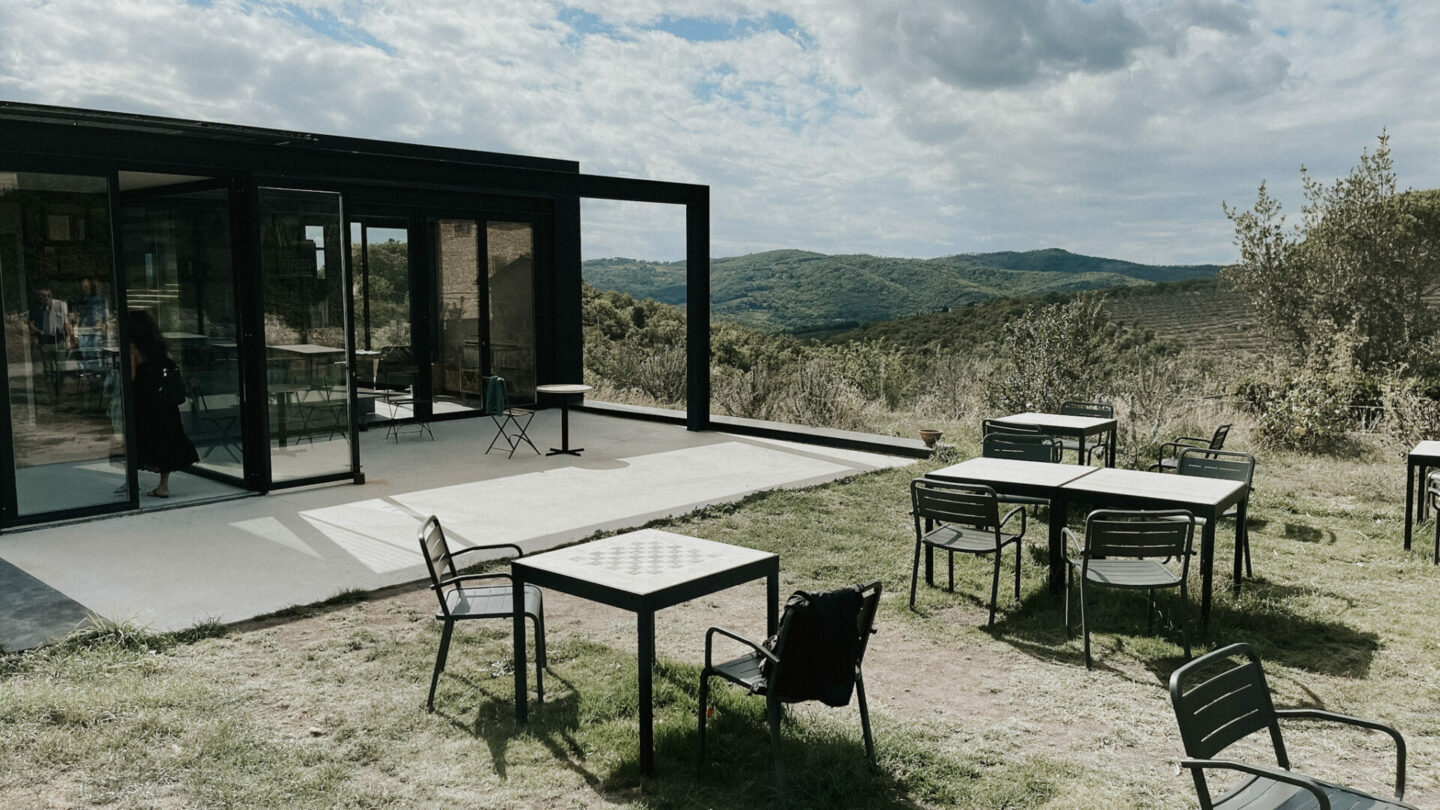 Castello di Ama
Castello di Ama works with incredible artists from around the world to create modern-art pieces across their property. I LOVED getting to explore these beautiful pieces that opened the imagination.
After viewing the art, we sat down for a tasting in their modern-style tasting room with panoramic views overlooking the valley. It was beautiful!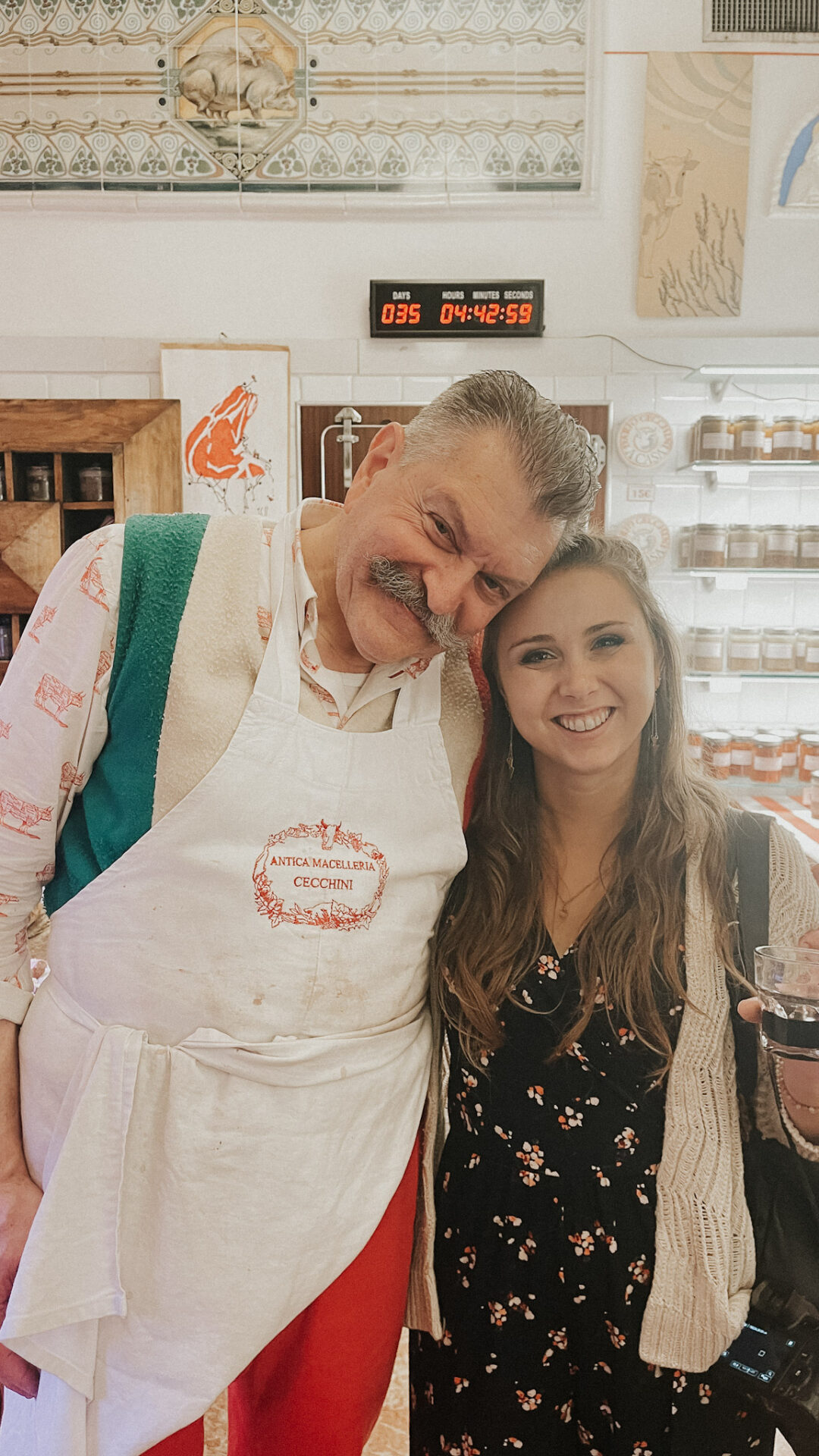 Cecchini's Officina della Bistecca
To beef or not to beef? Cecchini's Officina della Bistecca is THE destination for meat lovers. Wow. I was not sure what to expect heading here, but it was incredible.
We were welcomed initially into the butcher's shop with a glass of Chianti, where we danced to ABBA and sampled a few bites. Dario Cecchini himself was there and danced along with us!
From there, we headed into the restaurant where we were seated family-style. Course after course of meat came. It was a truly one-of-a-kind experience.
Chianti Classico Wine Tasting Itinerary Day Four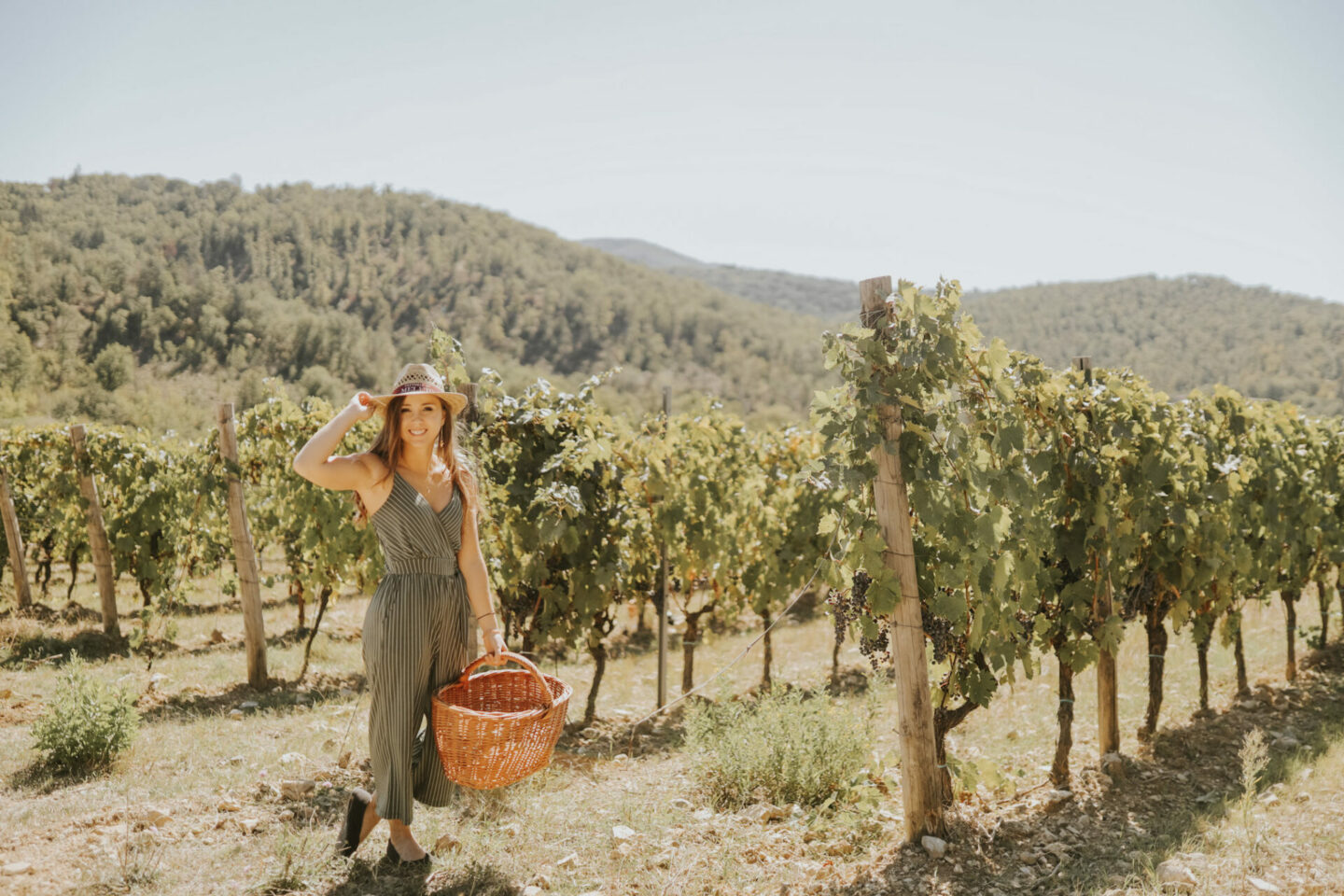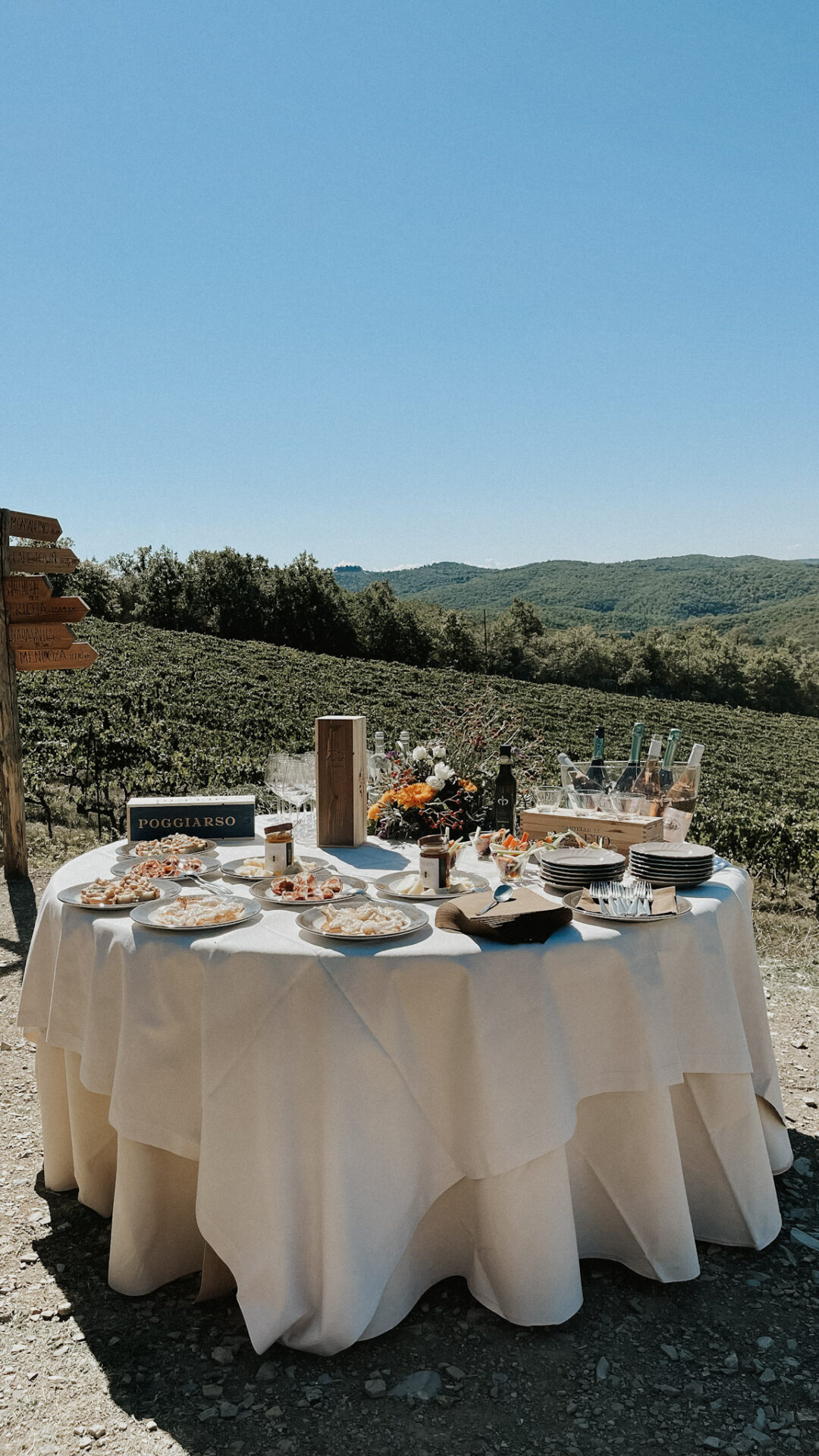 Castello di Meleto
We started our final day in Chianti Classico with yoga, high on a hilltop and overlooking Castello di Meleto. After stretching and relaxing, we headed out into the vineyards for an adventure in wine harvesting. Although, I have to confess… more photos were taken than grapes harvested!
After all our "hard" work, we ventured down to have light bites in the vineyard, followed by a tasting and lunch. It was a magical day!
Pro Tips for Visiting Chianti Classico
A few things I learned along the way…
I flew into Tuscany but had issues both in and out due to severe wind. A friend who's previously visited the region recommended flying into Rome and then taking the train. It's quick and easy, and also likely to minimize airline transfers.

Tuscany is located up in the mountains, which meant a lot of curving, windy roads. If you're prone to motion sickness, bring ginger pills or Dramamine.

Chianti Classico is primarily red wine! Don't wear white, or be sure to pack some wine wipes to keep your styles fresh.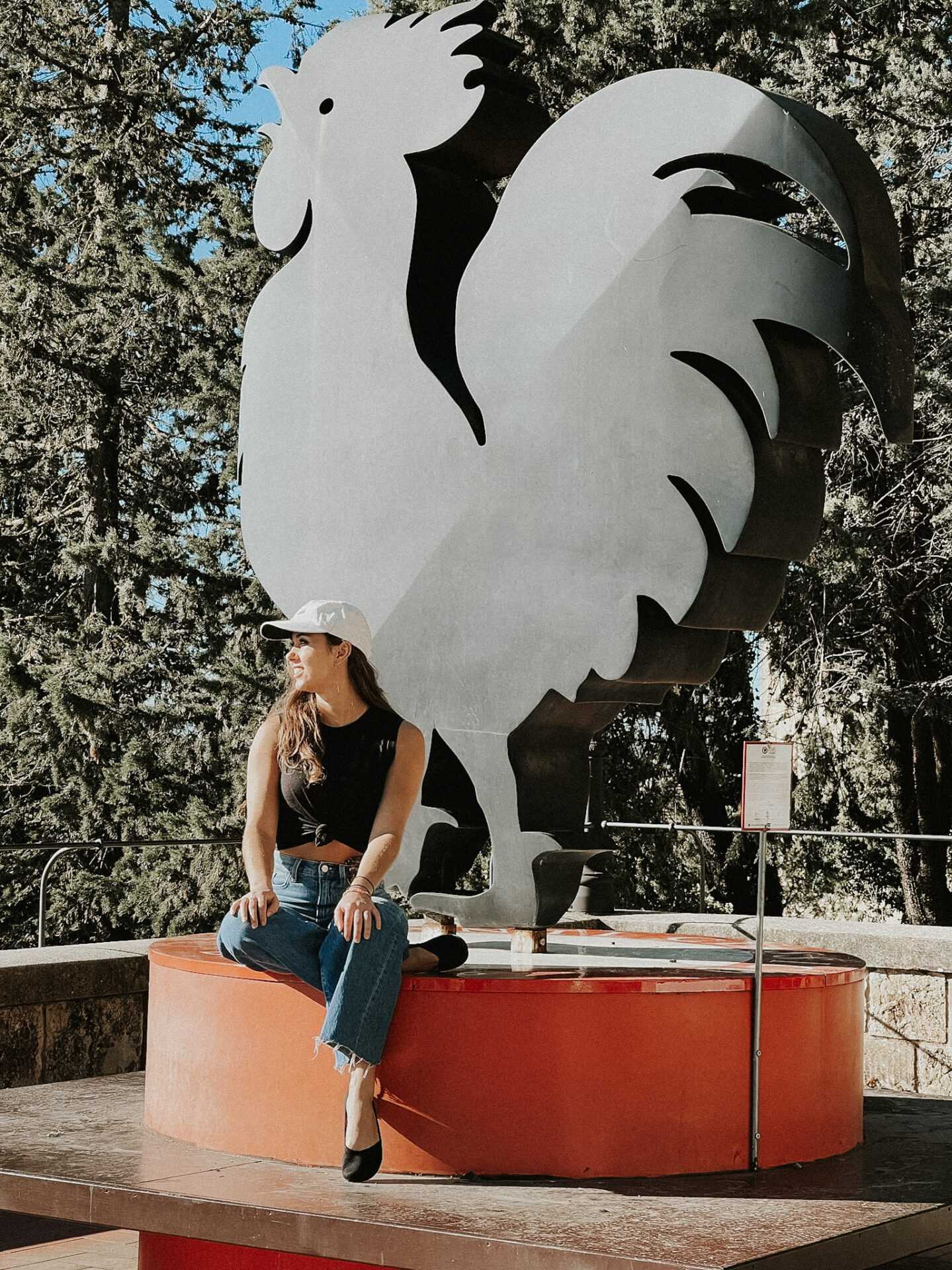 Chianti Classico is the most beautiful wine region I've ever visited. If you're considering a visit here, I highly recommend booking it! I know I'll be drinking Chianti Classico for years to come, remembering this trip with every sip. 🍷
More Wine Posts You'll Love