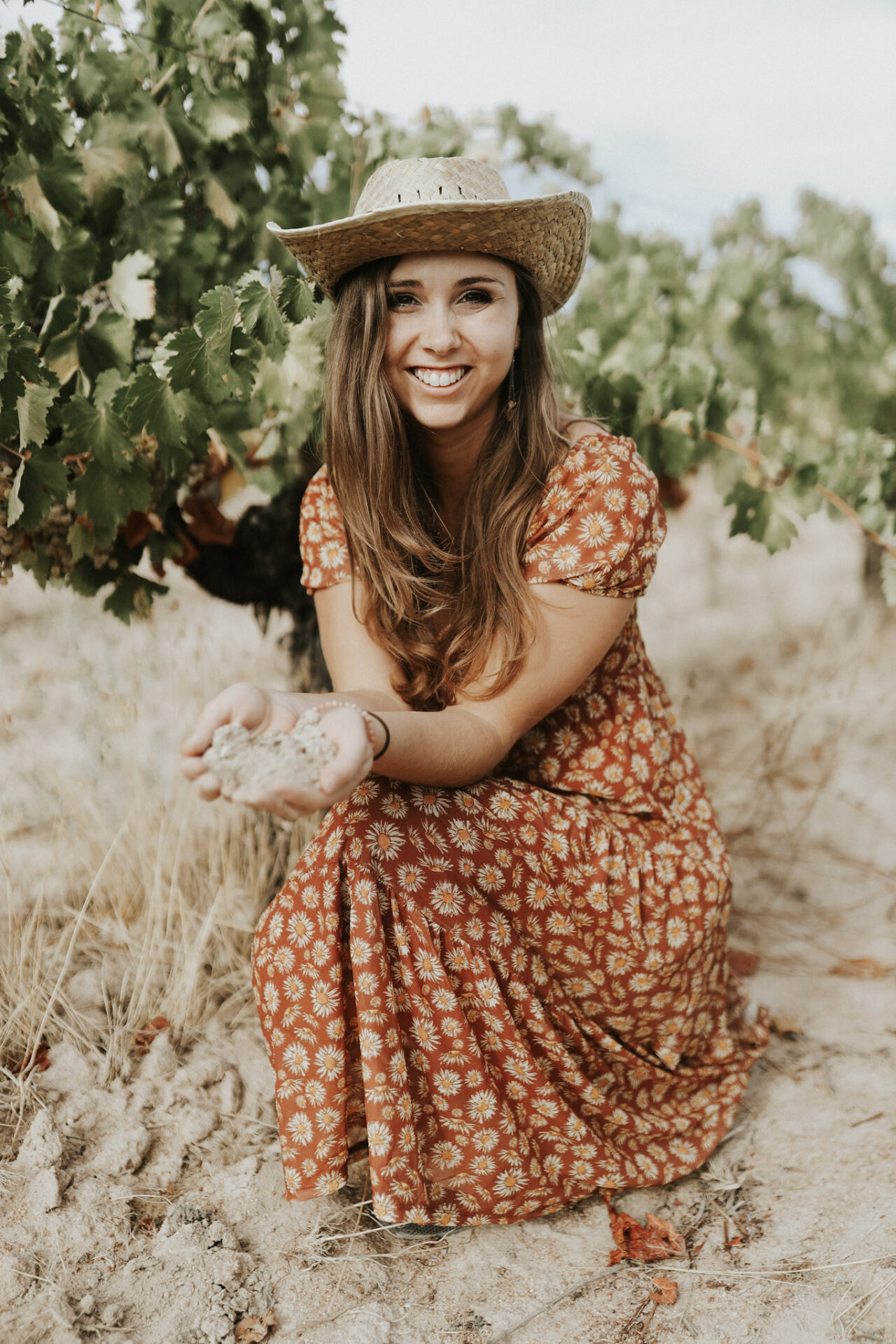 This past October I had the incredible opportunity to visit the Spanish wine region of Rueda. This once-in-a-lifetime experience was even better than I could have imagined: I made new friends, ate incredible food, learned about Rueda and its history, and, of course, tasted A LOT of amazing wines!
If you're unfamiliar with the Rueda wine region, it's located in Northern Spain. It's most known for its incredible Verdejo, an aromatic white wine variety.
My first international wine trip (ever!) was earlier this year to Ribera del Duero, also located in Northern Spain. In a lot of ways, these regions are like siblings – they have similar climates since they're so close geographically, however, Rueda is known for white wines, while Ribera del Duero is known for their red wines, especially Tempranillo.
While I love exploring wine regions all around the United States (wine is produced in all 50 states!), there's something truly humbling and grounding about getting to visit "old-world" wine regions like Spain.
The history goes back so much further, the winemaking traditions are that much deeper, the complexity and nuances of the wine exist not only in the wine's flavors, but also in everything about the way the wine is produced.
It's incredible.
Rueda Wine Tasting Itinerary Day One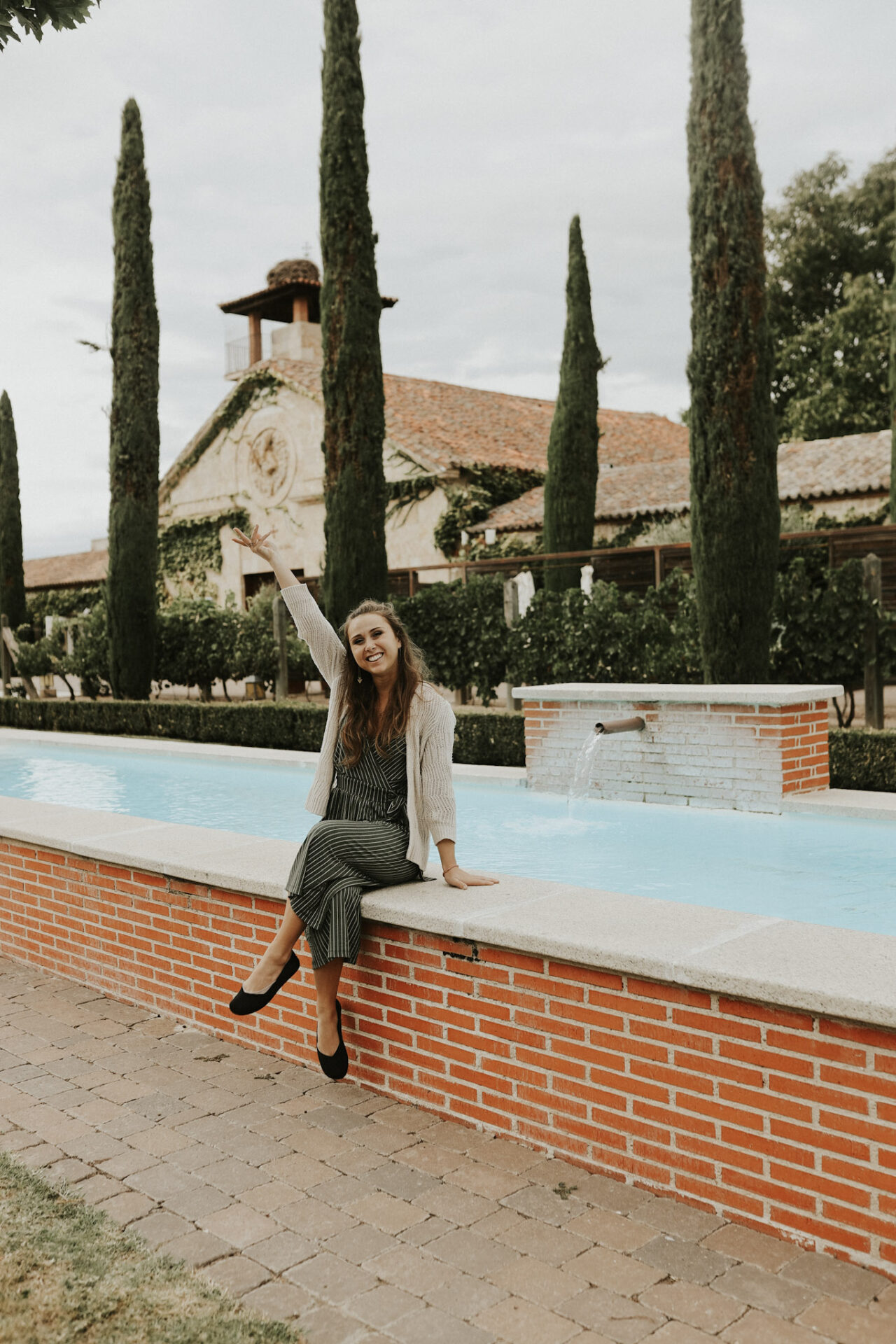 Bodegas Marqués de la Concordia
On day one we started out our adventure in Madrid, taking a quick train over from the city into Valladolid. We dropped our things at the hotel, and then went on our merry way, starting with a tour, tasting, and dinner at Bodegas Marqués de la Concordia.
I loved trying their donkey cheese – it was really good! Like a manchego, but with a deeper, earthier, and richer flavor. The property is gorgeous and the wines were incredible!
Rueda Wine Tasting Itinerary Day Two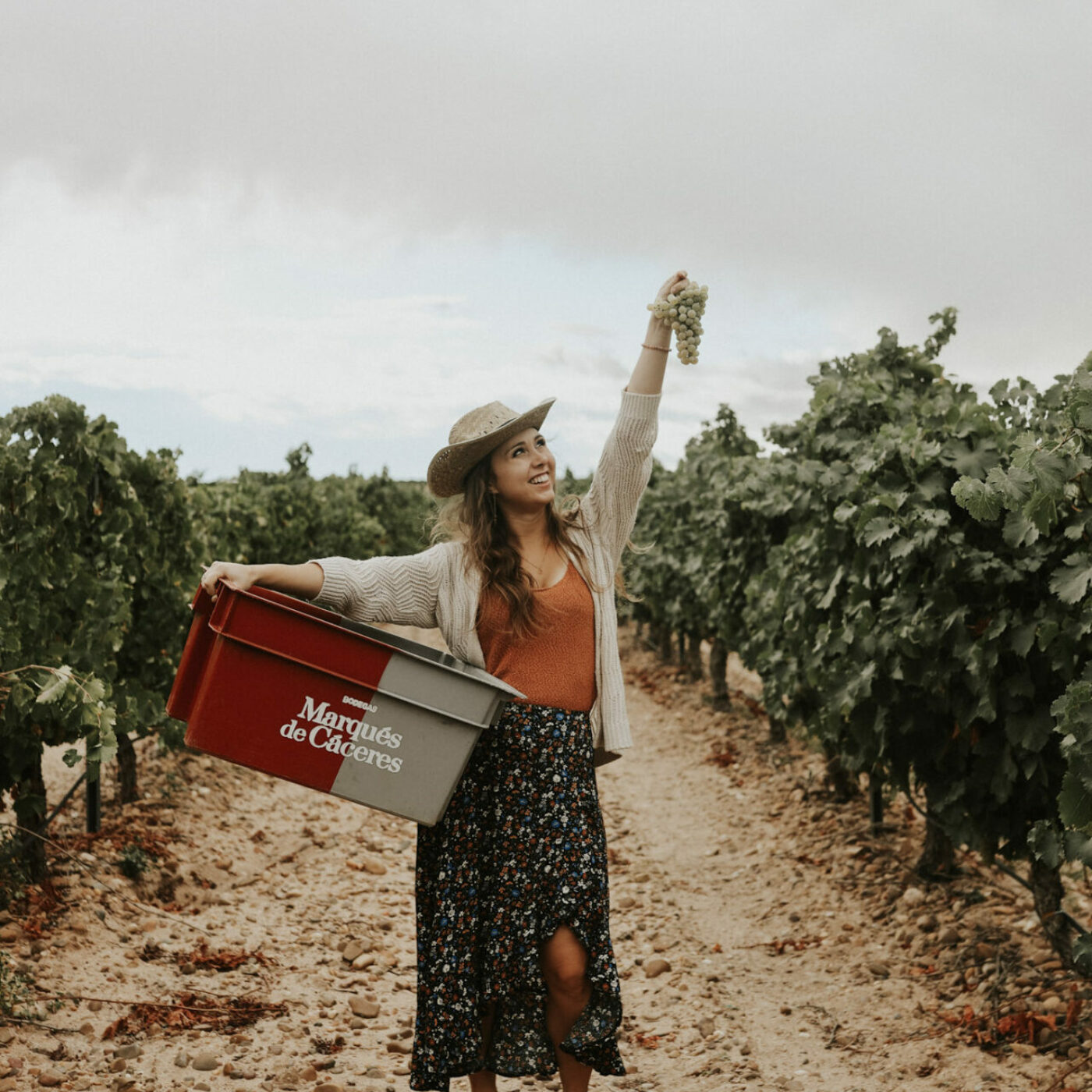 Bodegas Marqués de Cáceres
We started day two with a really fun experience in the vineyards with Bodegas Marqués de Cáceres. This is a winery I was familiar with before, so it was exciting to get there in person!
We tried our hands at picking grapes, but I have to confess… I mostly spent my time taking photos with the other girls! It was a blast – and always so cool to get into the vineyard and see the terroir first-hand. Here, the soil was a beautiful combination of large rocks and sand.
Inside the winery, we had our first experience of "grape must". This is grape juice right after it's harvested and pressed, but before it begins fermentation. At this point, it's incredibly sweet (sweeter than normal grape juice), because the sugar is what gets converted into alcohol during the winemaking process.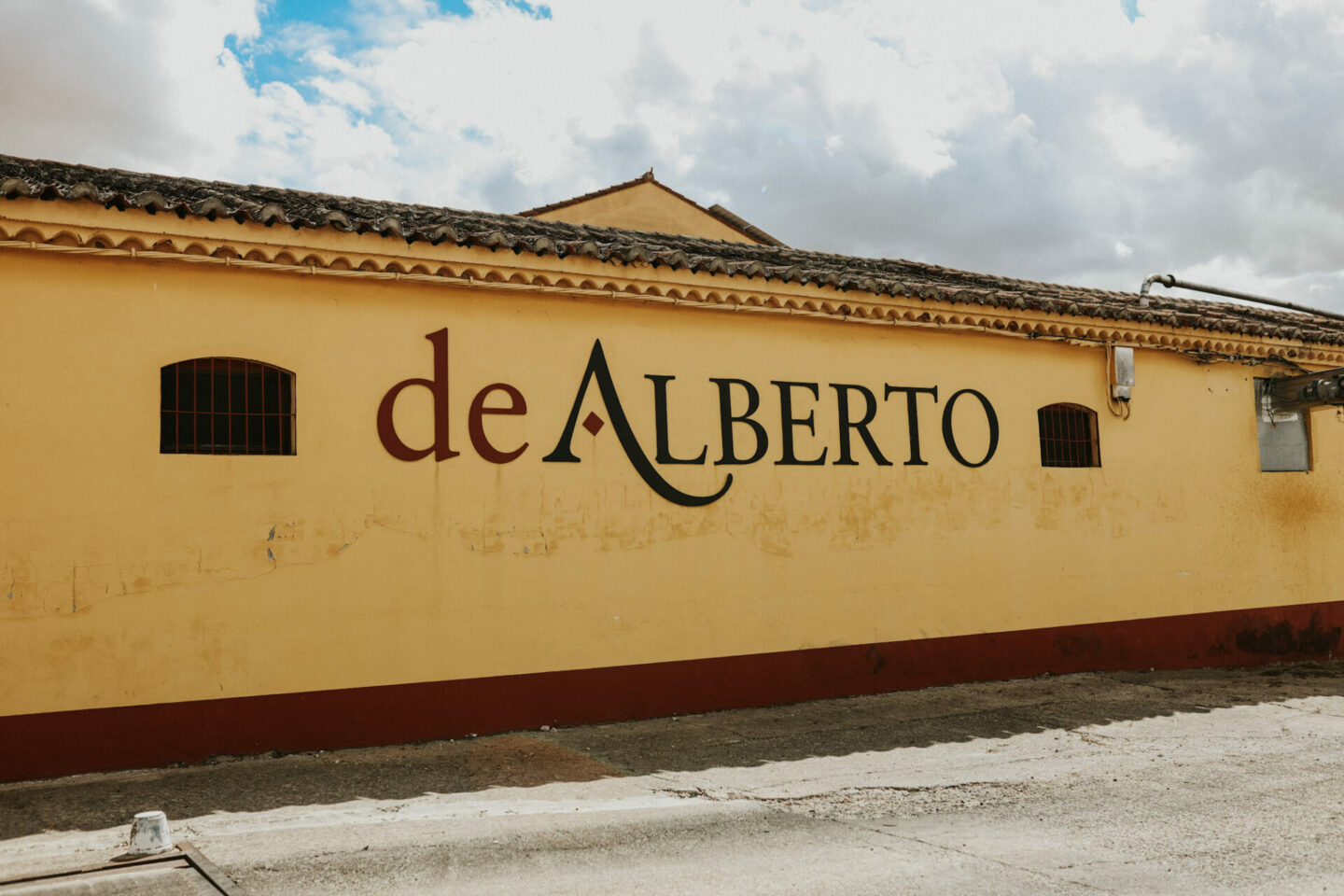 Bodegas de Alberto
Next, we headed to Bodegas de Alberto, where we were able to go down into the wine caves. These caves are incredible – completely different from anything you'd find at California wineries. They're old and sprawling, sometimes covering entire villages underground. These caves were originally built by monks and it's humbling to see how vast the systems are!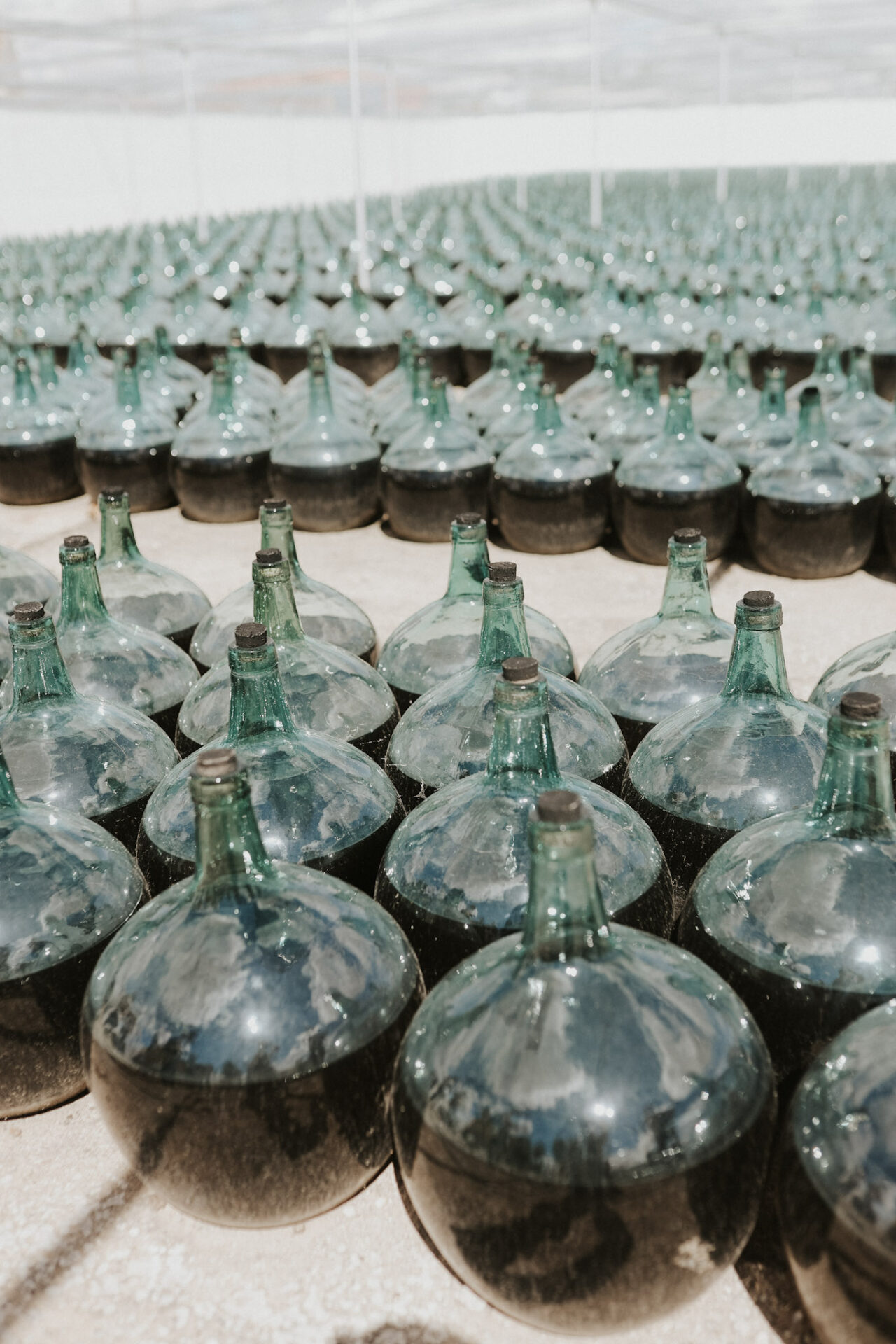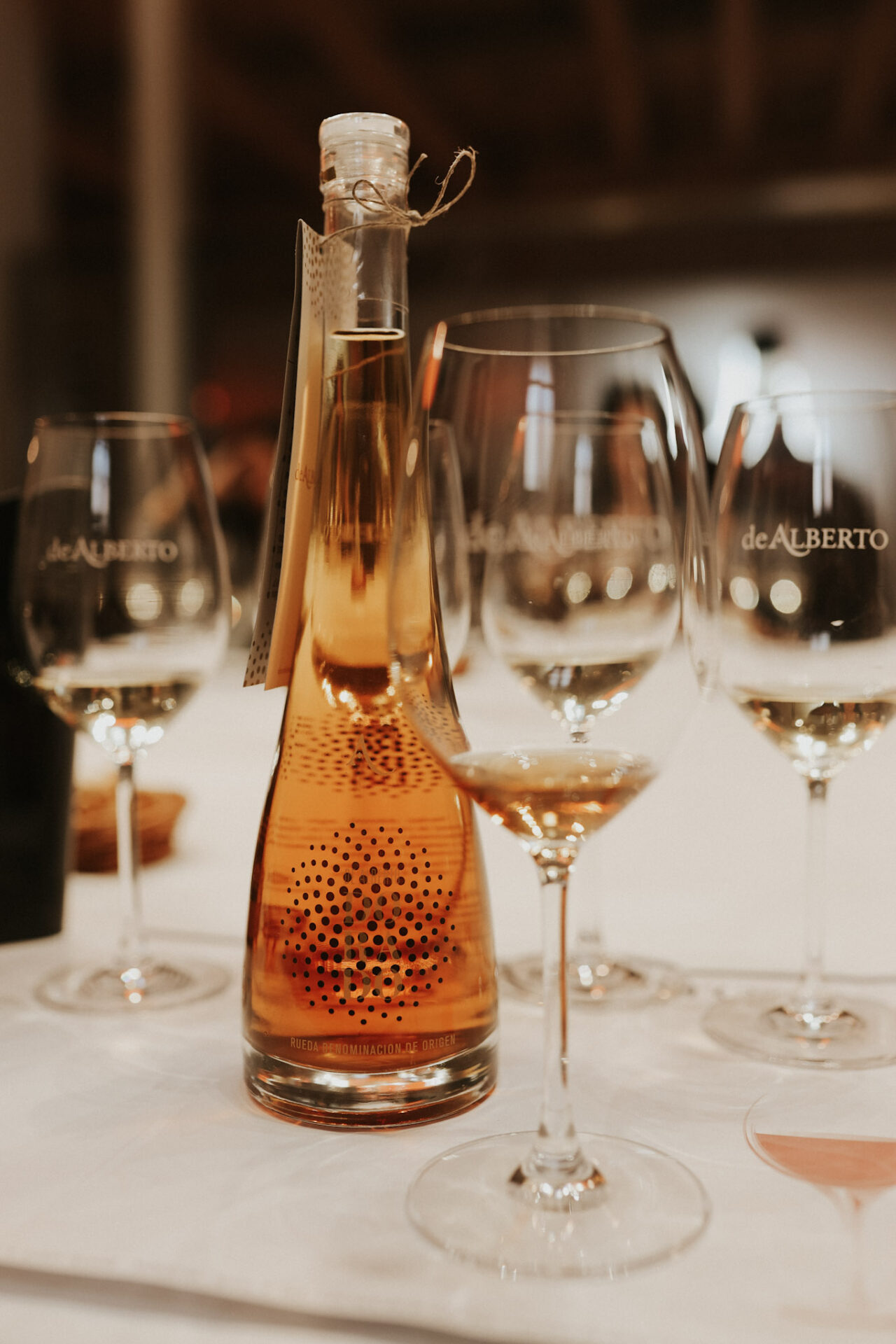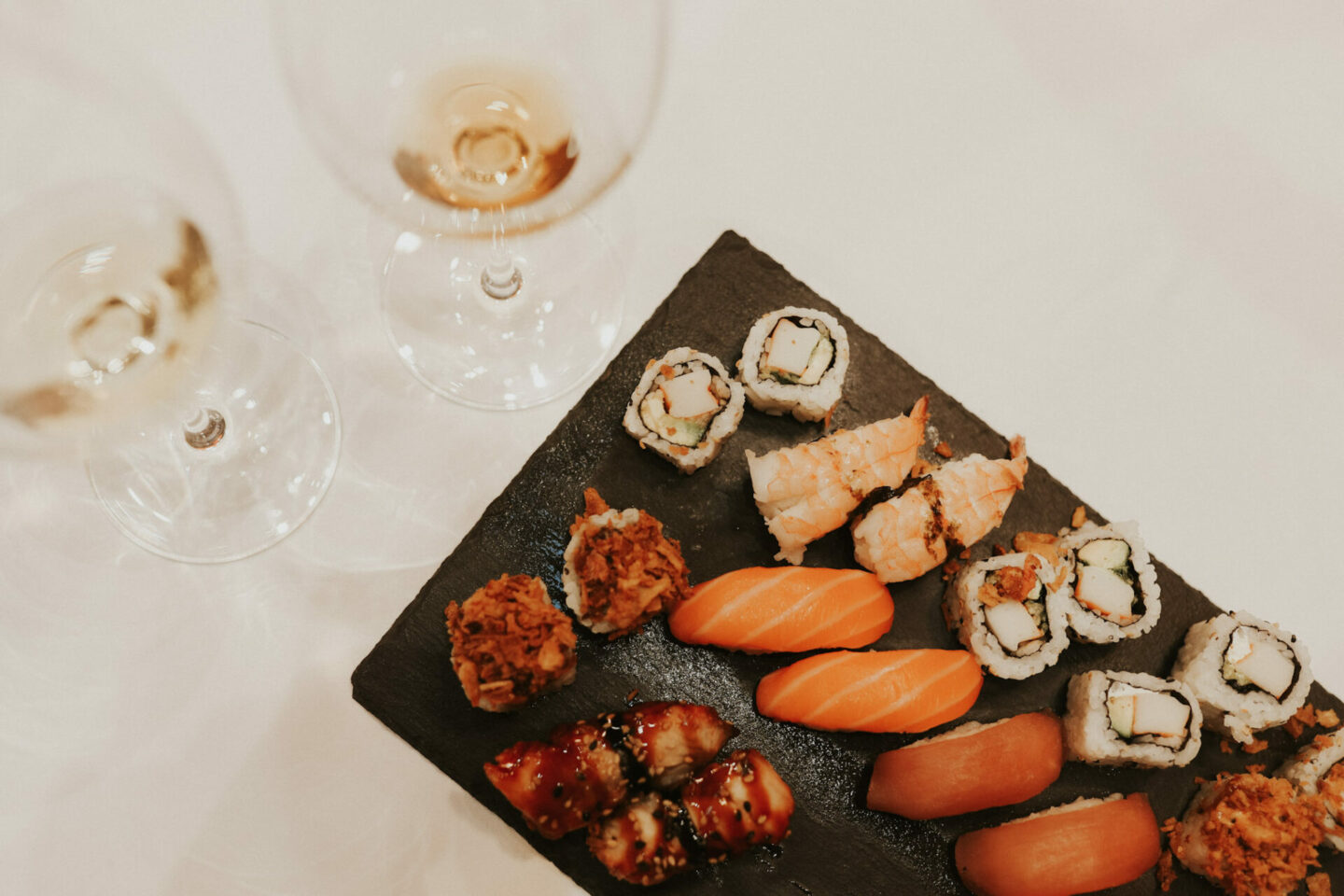 If being awed by the wine caves wasn't enough, next the team showed us their setup for the traditional Dorado winemaking process. This was a type of wine I hadn't heard of before, and I was fascinated!
Dorado originally ferments in stainless steel tanks, like a typical white wine. From there, it's put into 16 L glass bottles called "damajuanas" for 18 months, outdoors in an open space where the wine is exposed to extreme temperatures of the summers and winters. During this time, the wine oxidizes, giving it a deep golden hue and oxidative flavors, such as roasted nuts and dried fruits. After the oxidative aging, the wine is transferred into oak barrels for aging for at least two years prior to bottling. The resulting wine is incredible – full-bodied and deeply flavored.
We finished our tasting at Bodegas de Alberto with a sushi lunch. Sushi is the perfect pairing for the crisp, fresh minerality of Verdejo from Rueda!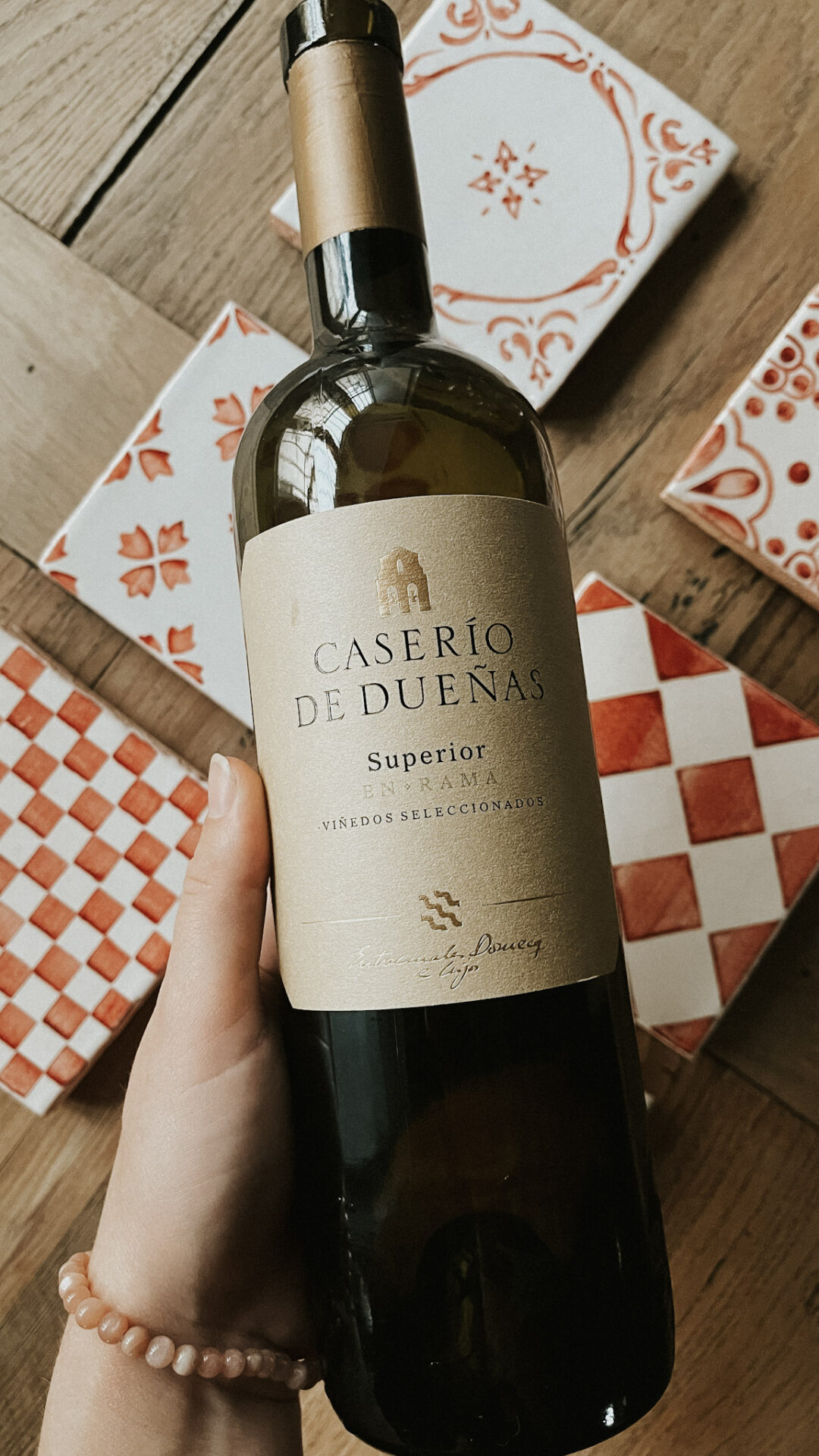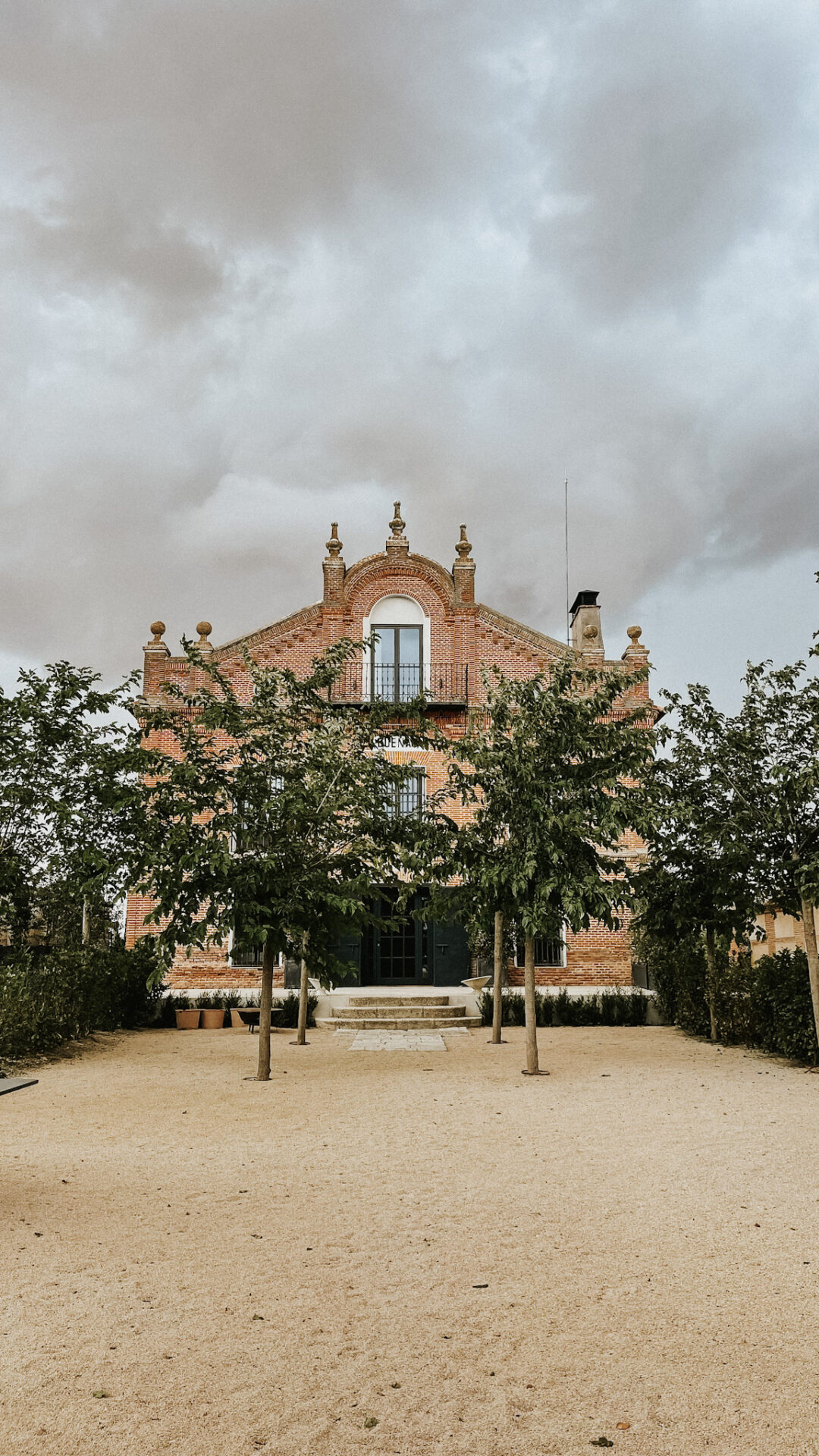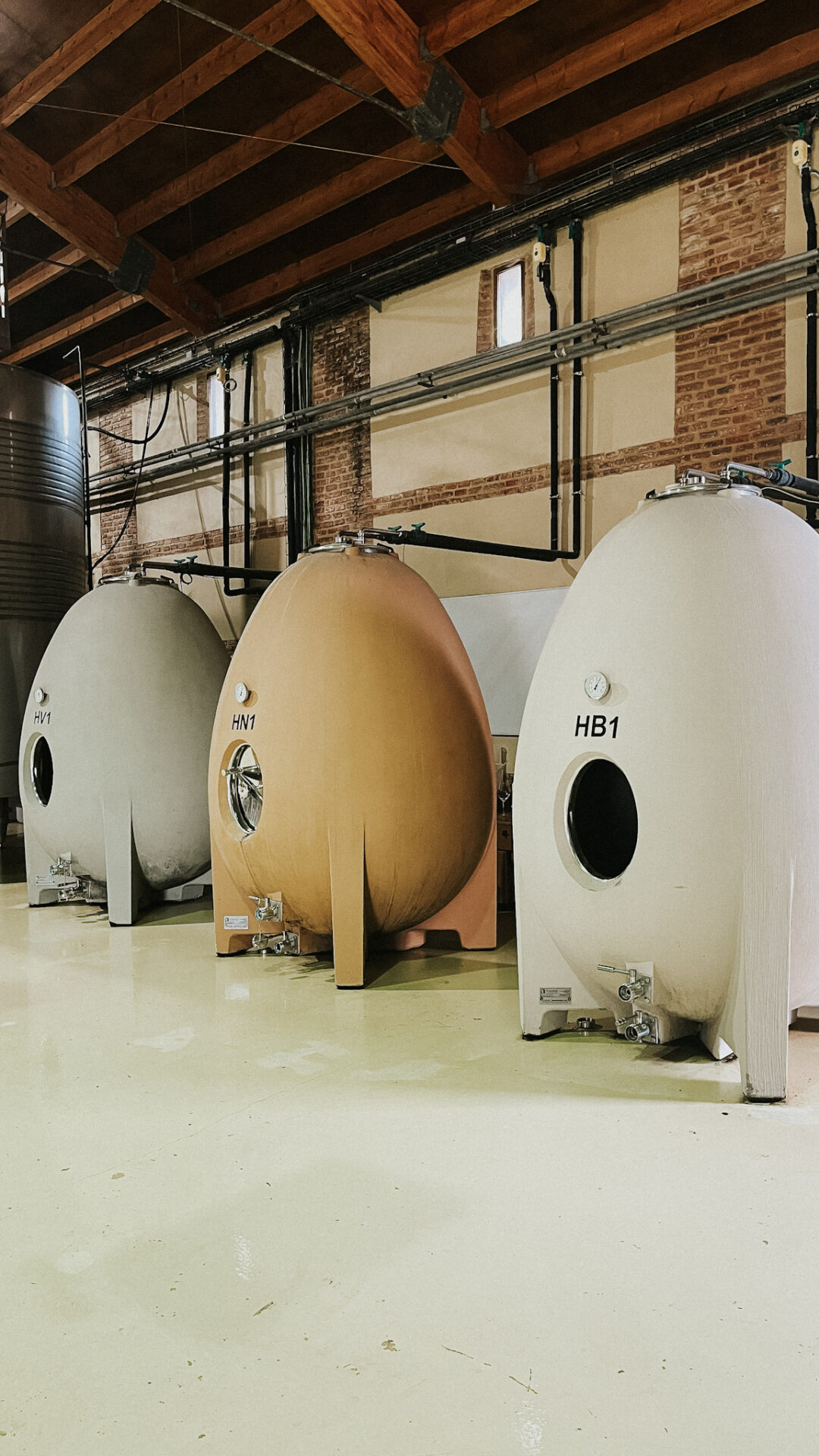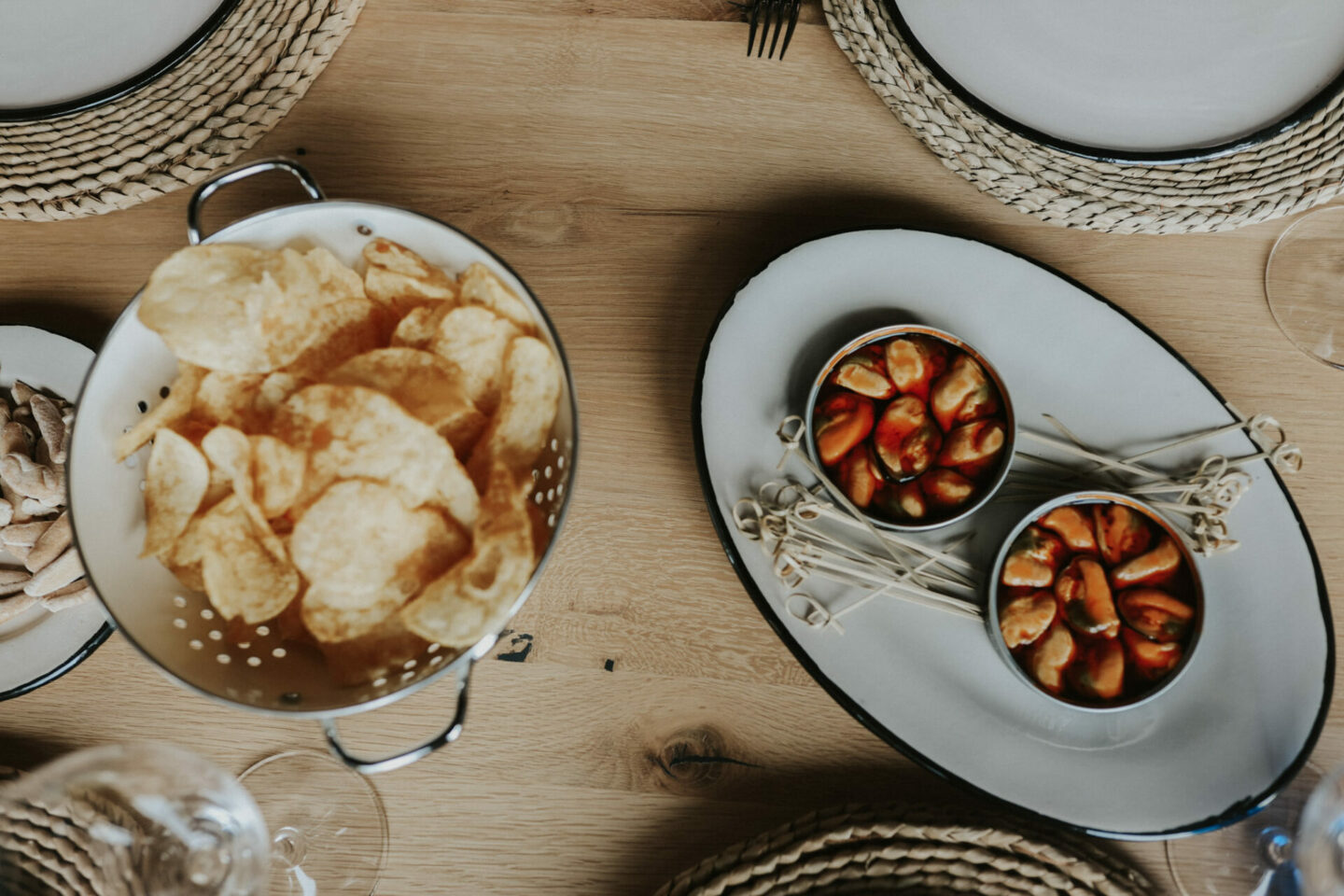 Bodegas Caserío de Dueñas
At our last stop of the day, Bodegas Caserío de Dueñas, we had the opportunity to taste with Almudena Alberca, the first woman in Spain to receive her Master of Wine accreditation. The tasting room was gorgeous, and as it poured rain outside, we gathered together to taste through a collection of Rueda wines paired with simple bites.
Rueda Wine Tasting Itinerary Day Three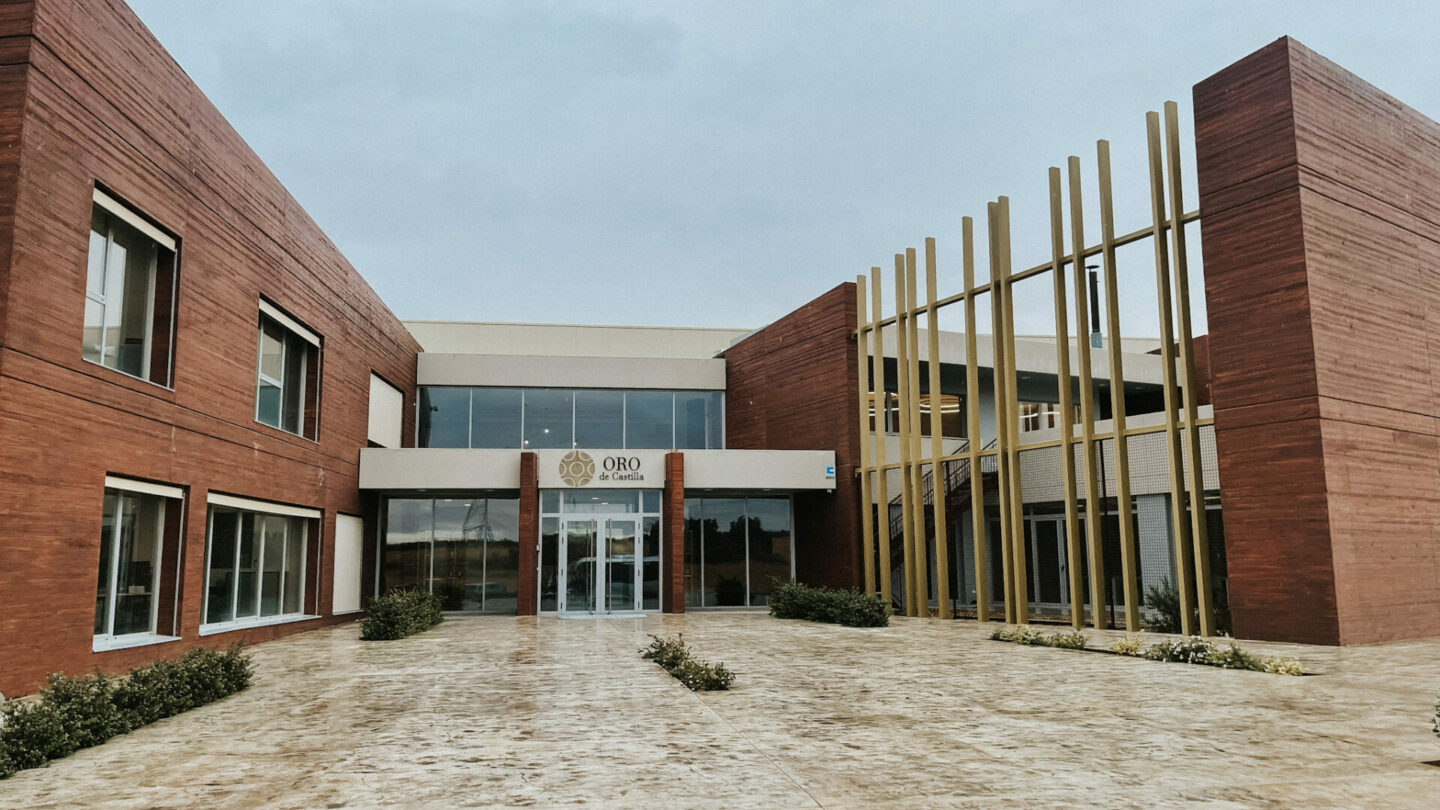 Bodegas Hermanos del Villar
Day three we started out by tasting at Bodegas Hermanos del Villar. This family winery was founded in 1995 and crafts an array of single vineyard wines. Here we tasted with the owner, Pablo de Villar. The wines were spectacular!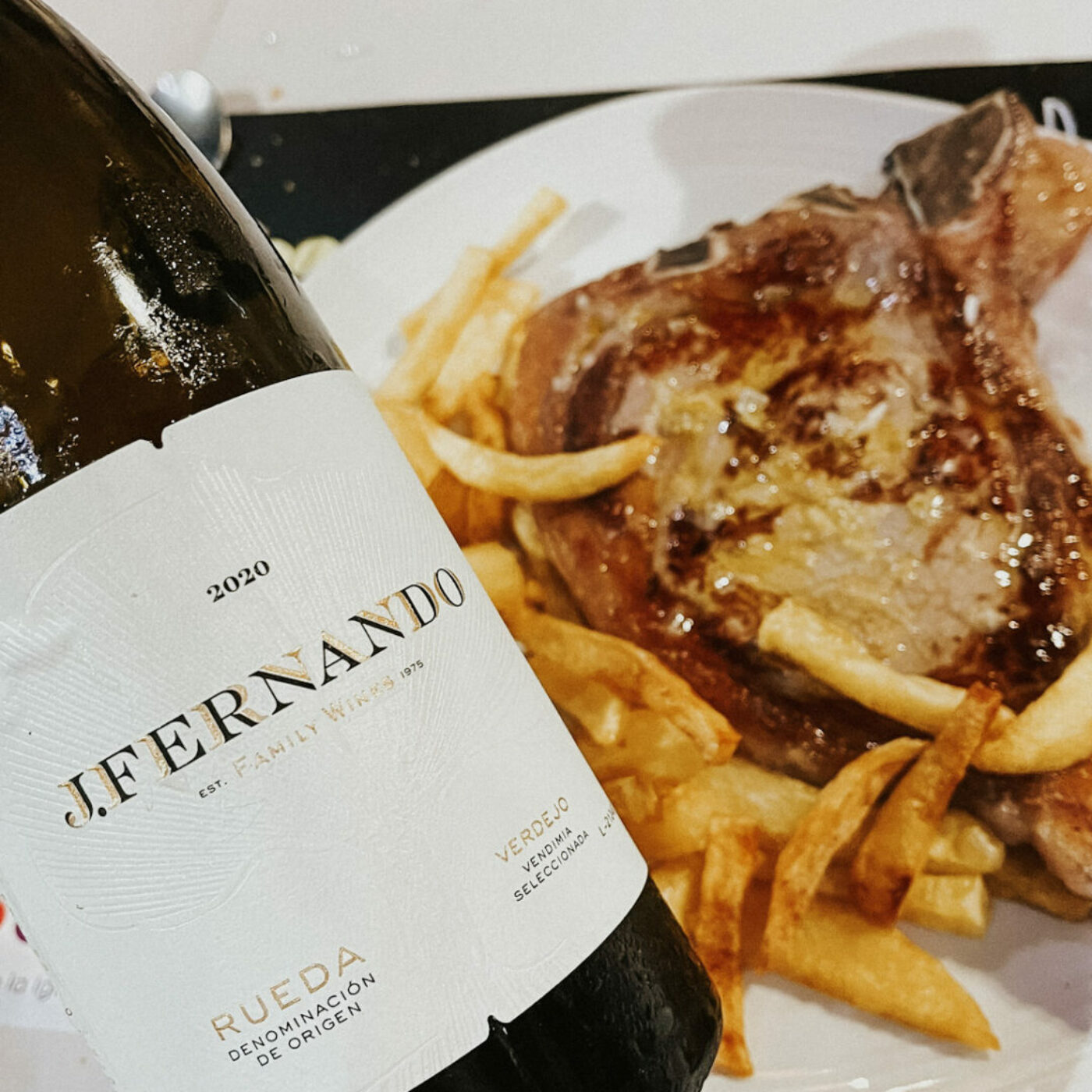 Bodegas J Fernando
Next, we headed to Bodegas J Fernand for a quick tour of their winemaking facility before heading to a small village in Toro for lunch. During this lunch, I learned that many locals pair Rueda's white wines with red meat – because it's a fuller-bodied wine, it actually holds up pretty well! And with the hot temperatures, it was a nice refreshing pairing.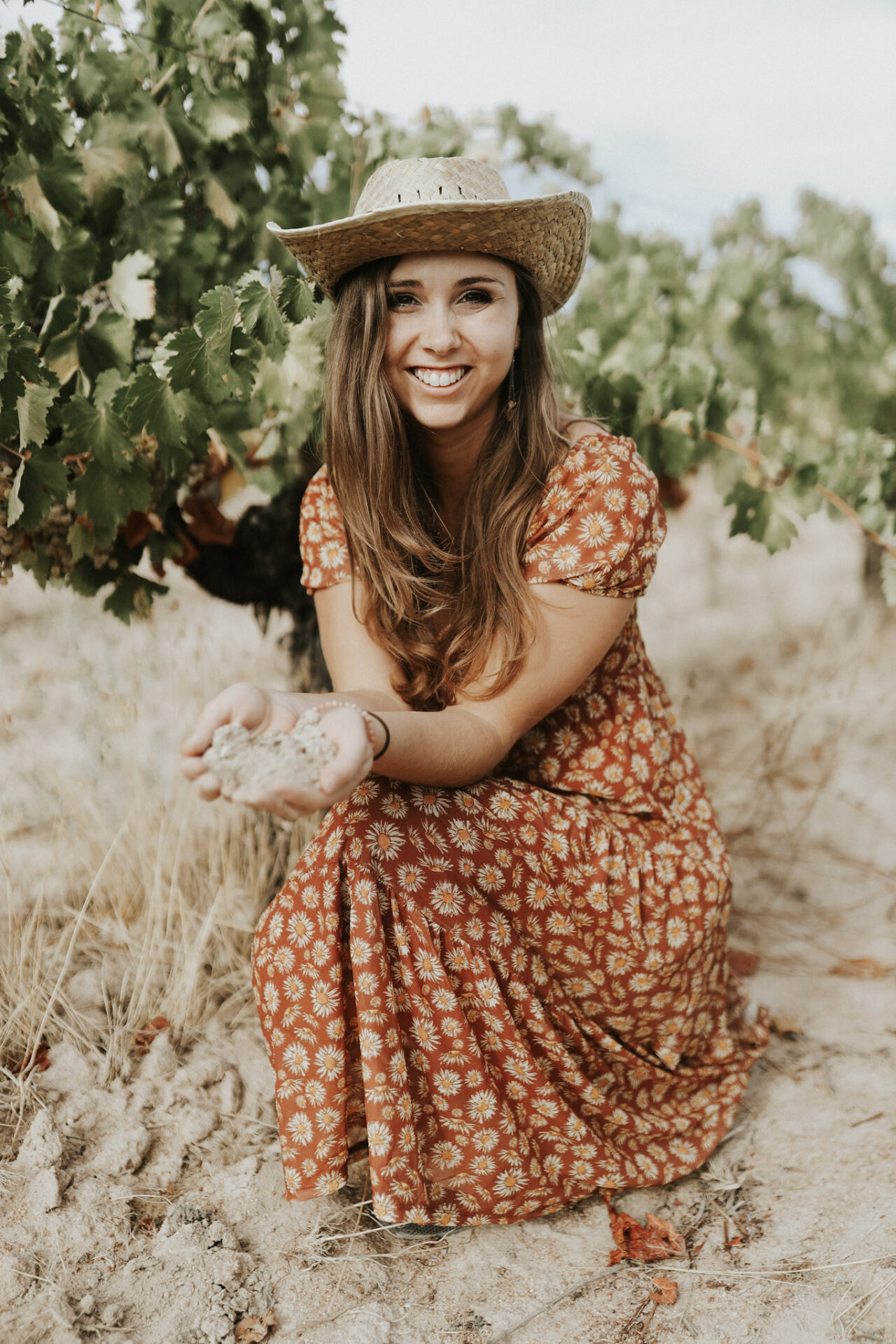 Bodegas Garciarévalo
We ended day three in the vineyards with Bodegas Garciarévalo. Their sandy vineyards are home to bush vines that are over 100 years old. It was so cool to see this traditional form of wine growing. Bush vines have to be hand-harvested, so it's much more expensive and time-consuming manual labor – but the wines they produce are highly concentrated and complex, making it all worth it!
Back in the tasting room, we wandered their wines caves then sat down for a tasting. I was especially blown away by the Solera-style wine, which was started by the current owner's grandfather. Talk about legacy!
Rueda Wine Tasting Itinerary Day Four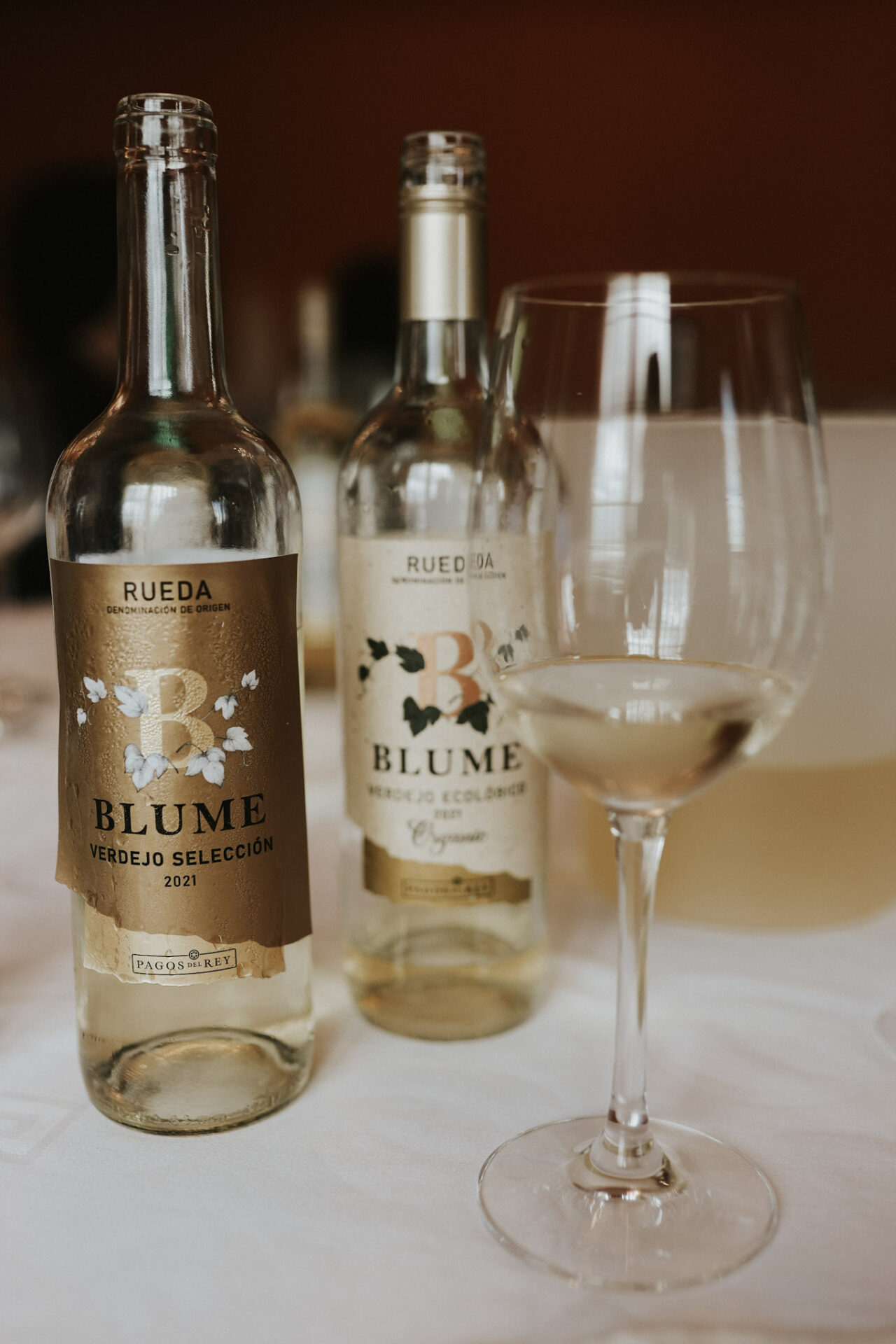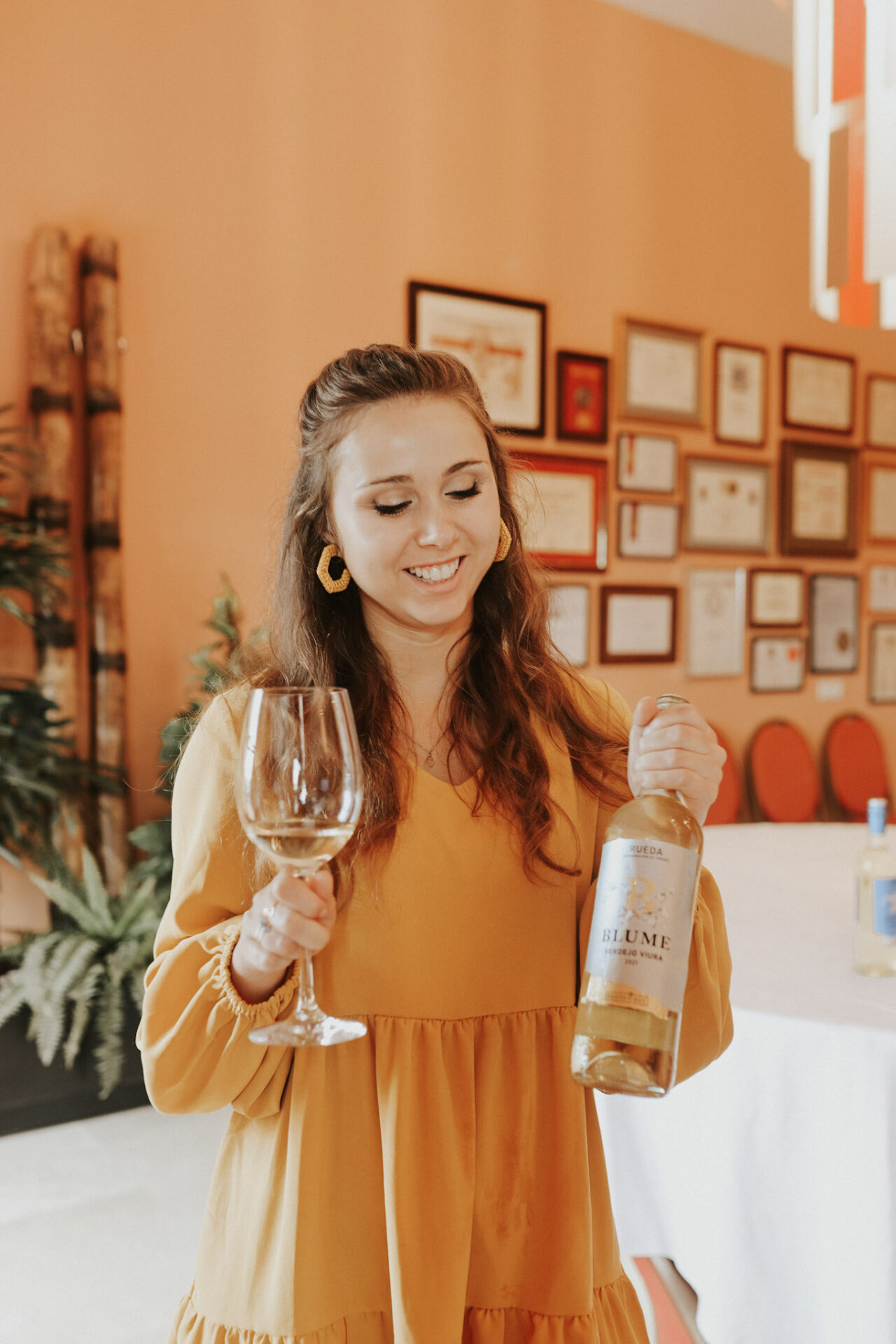 Bodegas Pagos del Rey
We started day four at a massive winery – Bodegas Pagos del Rey. Their Rueda facility alone can handle up to 10 million bottles. Bodegas Pagos del Rey works with 100 wine growers from around the region to source wine and is widely distributed. You've probably seen their wines at Walmart, Wholefoods, Grocery Outlet, or even 7Eleven.
While I typically prefer the attention to detail and intimate stories that come with small wineries, it was fascinating to see a winery like this in action. And if you're looking for highly affordable wines that are delicious, Bodegas Pagos del Rey is a great choice!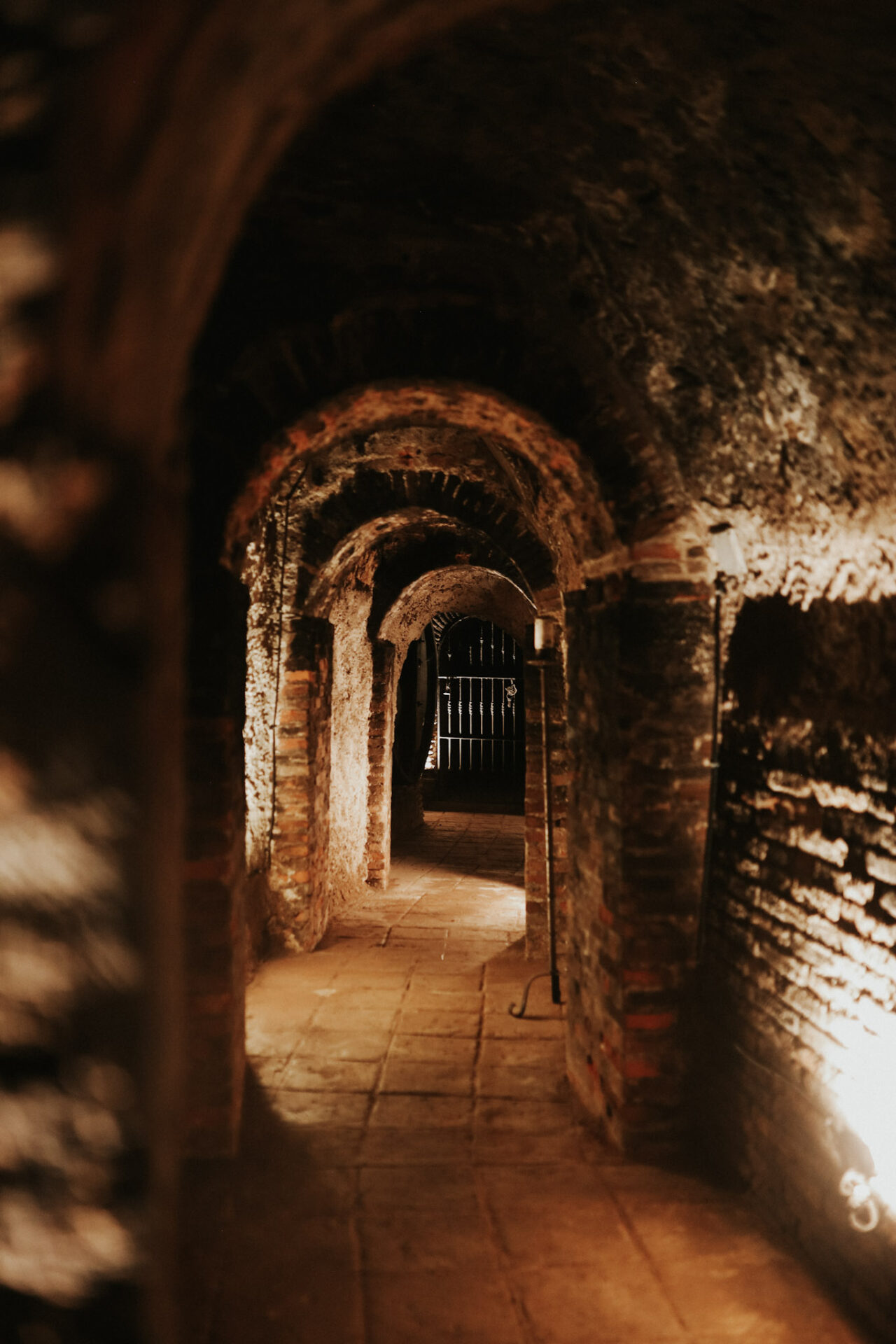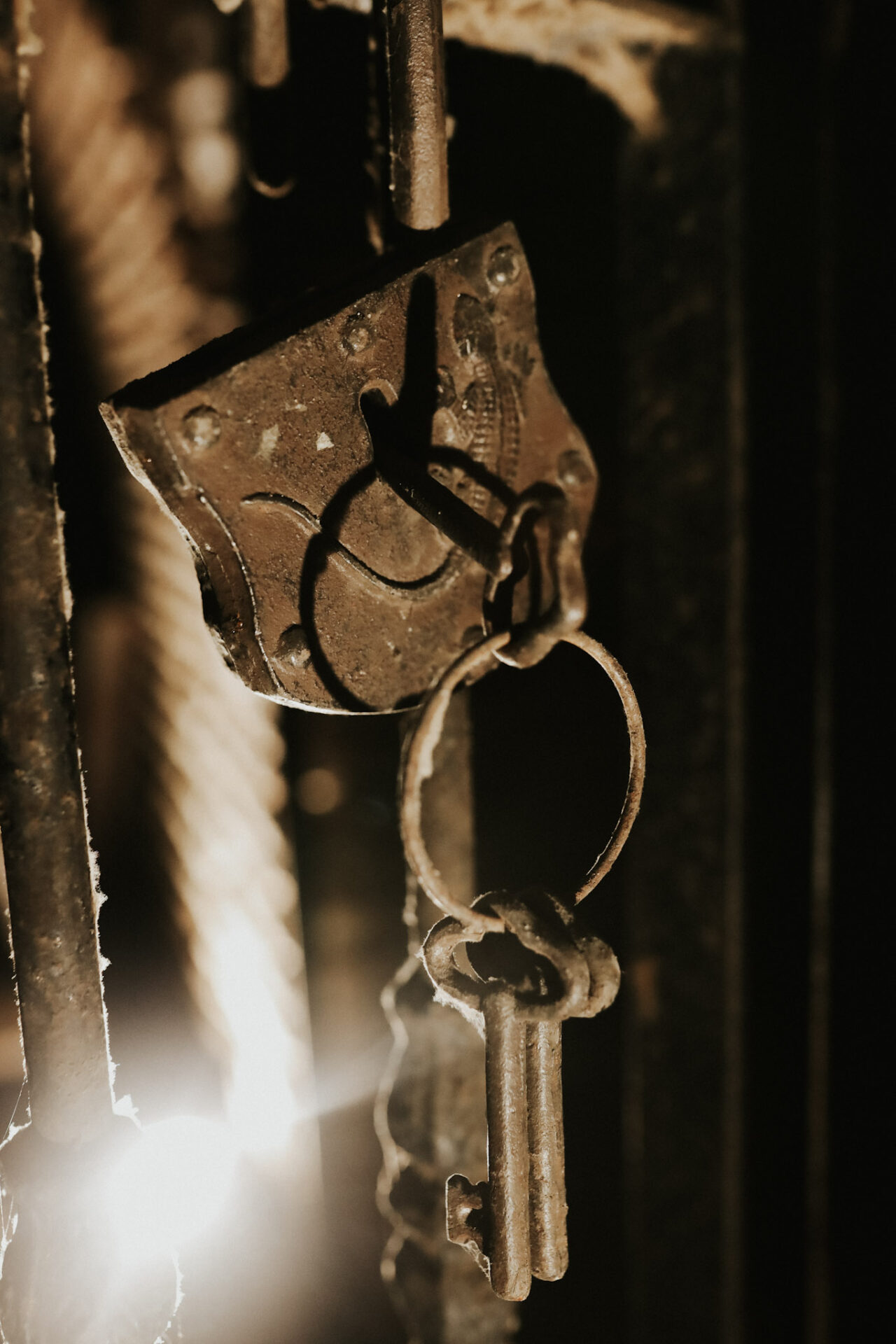 Bodegas Félix Sanz
Next up we headed to Bodegas Félix Sanz, where we started with a tour of their winery and wine caves. It's incredible to think these were built by monks before machinery existed!
One of my biggest takeaways from Spain was their incredible flair for hospitality. We never left anywhere hungry – there were always plates and plates of food! Especially cheeses and jamon. Yum!
Here we had the most incredible lamb I've ever had. It was so delicious, and such a perfect pairing for their wines.
Bodegas Magarín
And finally, our last stop of the trip was to Bodegas Magarín, a winery noted for their project to bring back native varieties. It was such a treat to try wines that otherwise would have been lost to time… and are typically not found in the United States!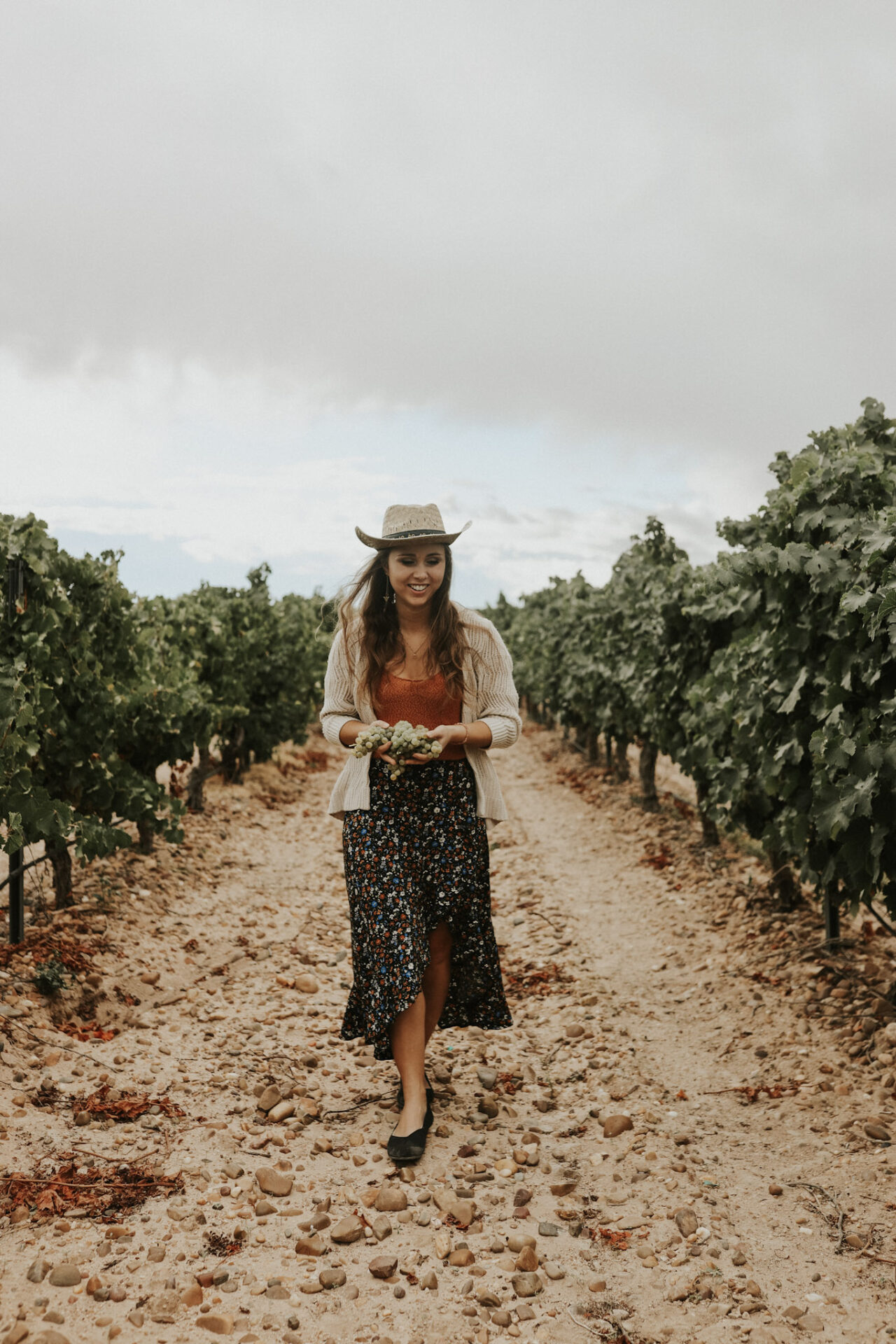 Final Thoughts on the Trip
My trip to Rueda was wonderful, and I feel so honored to have been able to visit this incredible historic wine region.
If you're not already reaching for Rueda wines, I highly recommend seeking them out during your next wine stock-up! They're crisp, refreshing, and perfect year-round for sipping solo or pairing with foods. And while the region has incredible historic context, the wines are also great values for the price you'll find.