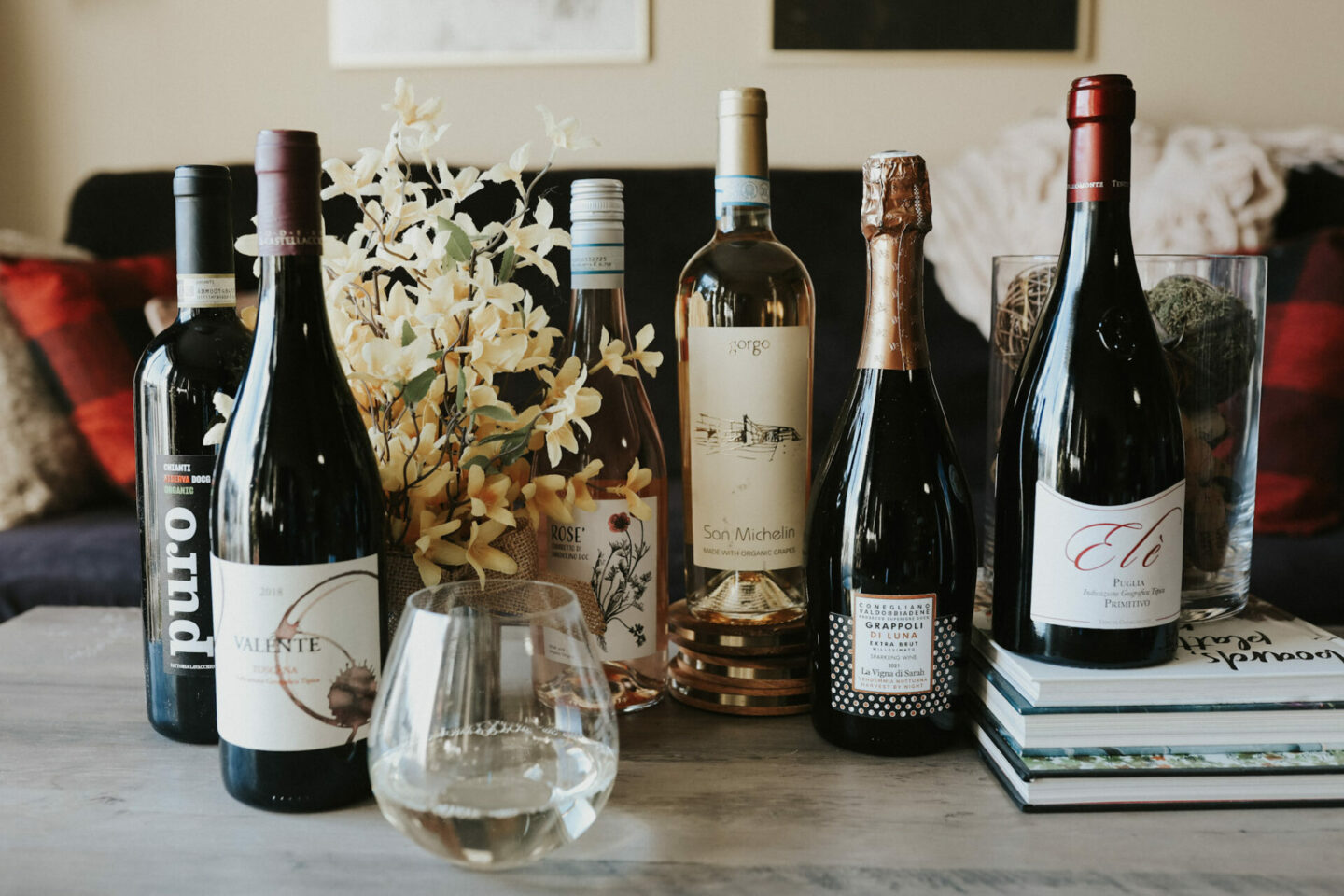 Organic wine. It's a term you've probably heard before, but might not know exactly what it means. In a nutshell, organic wine is made with grapes that were grown without the use of pesticides or other chemicals.
Instead, organic growers rely on natural methods to promote healthy plant growth. This includes using cover crops to improve soil health, rotating crops to reduce pest pressure, and hand-weeding to eliminate competing weeds.
Organic winemakers place a large focus on what happens in the vineyard. By growing high-quality grapes, they're able to craft beautiful wines with less human intervention. It's great wine, naturally.
This post was sponsored by The Organic Wine Store. Although I received compensation for writing this, all thoughts, opinions, and recommendations are my own. I am so grateful for brands I love supporting what I do. Thanks for supporting them back!
What is organic wine?
In the US, there are two distinct "organic" labels you'll find on wine with slightly different indications:
"Organic Wine" – Certified by the USDA with strict regulations – all ingredients going into the wine must be certified organic. No sulfites may be added, although naturally occurring sulfites are permitted.
"Organically Grown Grapes" – Less intense than organic wine, these bottles are made entirely from certified organic grapes. Additional ingredients that go into the wine may be used (i.e. yeast). Sulfites are limited to 100 parts per million or less.
The USDA ensures organic-certified wines are grown without any synthetic materials, including fertilizers and sulfites (except those occurring naturally as part of the winemaking process).
A small note – a lot of small producers use organic growing practices but might not have the time or money to get an official organic seal. The best way to know what's in your wine is to know your producer!
>> Related: What is Natural Wine? <<
Does organic wine have sulfites?
When it comes to organic wine, there is a lot of confusion about sulfites. To clear things up, organic wine does contain sulfites. However, the level of sulfites is much lower than in conventional wine.
Sulfites are a naturally occurring compound, and they're actually found in all wines – organic or not. The difference is that USDA-certified wines do not contain added or artificial sulfites. In regular winemaking, on the other hand, sulfites are commonly added during the winemaking process to stop fermentationand to preserve flavor.
For wines made with organic grapes, the finished product typically contains less than 100 ppm of sulfur dioxide.
Where to buy Organic Wine
If you're looking for where to buy organic wine, my favorite go-to recommendation is TheOrganicWineStore.com The Organic Wine Store was founded by Raimondo Boggia, a passionate sommelier who's created a one-stop destination for some of the most incredible organic wines from around the world. You can be sure these are top-quality wines from producers who really care about sustainability in wine.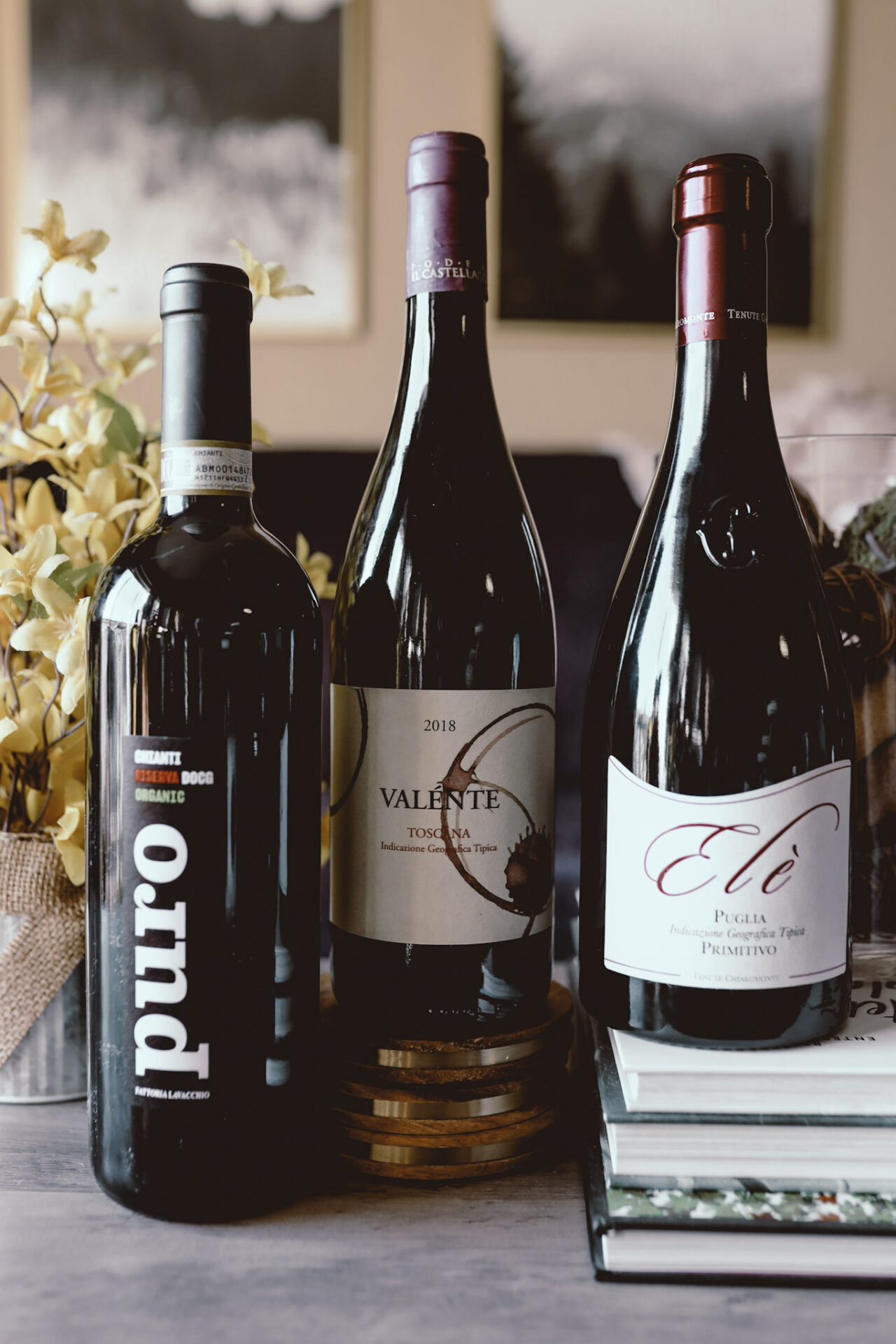 Organic Red Wine
There's nothing quite like a glass of organic red wine, especially when it's from one of the best producers in the world. There's something about organic wines that just seem to taste better – maybe it's because they're made with grapes that are grown in healthier soils, or maybe it's because they don't contain any synthetic chemicals. Whatever the reason, organic red wines just seem to have more flavor and depth than their non-organic counterparts.
If you're looking for the best organic red wines, you can't go wrong with any of the following selections. I've rounded up my favorite organic red wines from The Organic Wine Store to share with you!
Valente Toscana IGT – A Tuscan blend of Sangiovese and other indigenous varieties. This wine is fruity and floral with an over-arching nose of luscious red cherries, chewy leather, and fresh-cut violets.
Puro Chianti DOCG – The only Chianti in the US with the USDA-organic label! A smooth, likable Chianti with no added sulfites. Winemaker Faye Lottero heads this family-run business with passion and incredible expertise.
Elé Puglia IGP – This organic red wine is an everyday gem. It's spicy and floral with smooth notes of red berry compote, red rose petals, and campfire smoke. Grapes are farmed organically.
Ehler's Estate Cabernet Sauvignon – Hailing from Napa Valley, this organic, well-balanced Napa Cabernet is complex and intense, with heavy blue and black fruit notes.
Cambria Julia's Vineyard Pinot Noir – This affordable Pinot Noir is a real steal! Medium-body with elegant aromas of dried flowers, crushed raspberries, and earthy minerality. Dry, fruity, and easy to drink!
>> Be sure to use code TOWSPAIGECOMRIE5 for 5% off you order on theorganicwinestore.com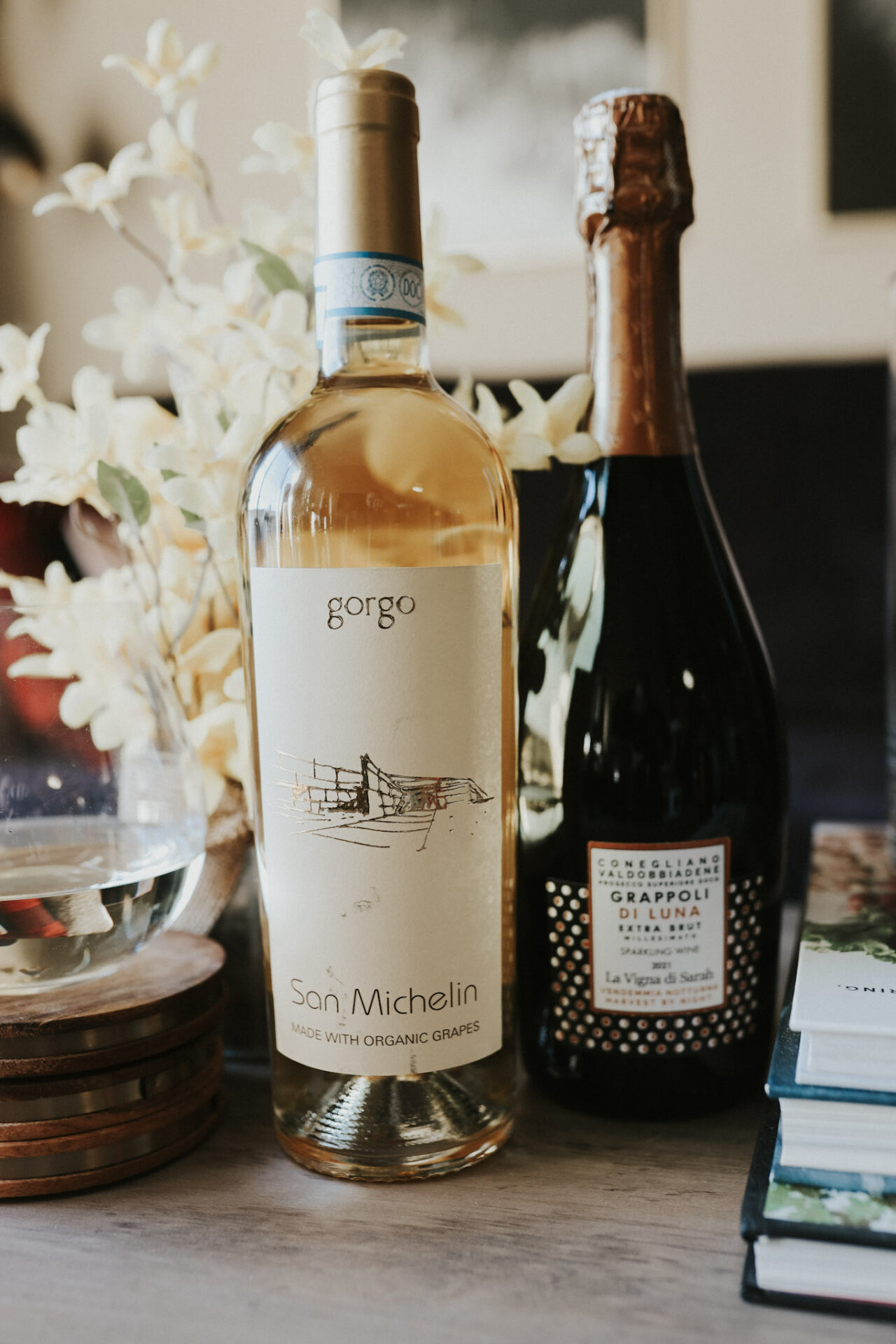 Organic White Wine
When it comes to organic white wines, there are a few standouts that are sure to please even the most discerning palate. Below you'll find my favorite selections from the Organic Wine Store, where you can easily order your own organic wine to be delivered!
San Michelin Custoza DOC Gorgo – Crafted from grape varieties indigenous to Italy (Garganega, Cortese, Trebbiano and other grapes), this unique organic white wine is highly aromatic. With notes of stone fruits, tropical pineapple, and citrus, it's an easy sipper!
Grappoli di Luna Extra Brut Prosecco Valdobbiadene Superiore DOCG – Grappoli di Luna, or "Moon Clusters", is the name given by Sarah dei Tos, owner and winemaker, to her premium prosecco made with grapes lovingly hand harvested under the full moon of September.
Tablas Creek Patelin de Tablas Blanc – Tablas Creek is one of my favorite Paso Robles wineries. This organic white wine is a n interesting biodynamic expression of Rhone Valley white varietals grown in Southern California, including Grenache Blanc, Viognier, Roussane, and Marsann
Check out The Organic Wine Store
The Organic Wine Store is a website with a curation of the best organic wines from around the world. You can use code TOWSPAIGECOMRIE5 for 5% off your order.
There's something special about organic wine. Maybe it's the fact that it's made without the use of harsh chemicals or pesticides. Or maybe it's the way that organic wines seem to retain a sense of the natural world, with all of its mystery and magic. Whatever the reason, organic wine has a certain je ne sais quoi that other wines just can't match.
Organic Wine FAQs
Does organic wine have sulfites?
Organic wine still contains sulfites, but it's significantly less than traditional wine. Organic wine contains no added sulfites, only those naturally occurring.

Is organic wine better for you?
In the way that all organic foods are "better" for you by reducing your exposure to potentially harmful chemicals and additives, yes, organic wine could be considered better for you. It's also undoubtedly better for the planet,