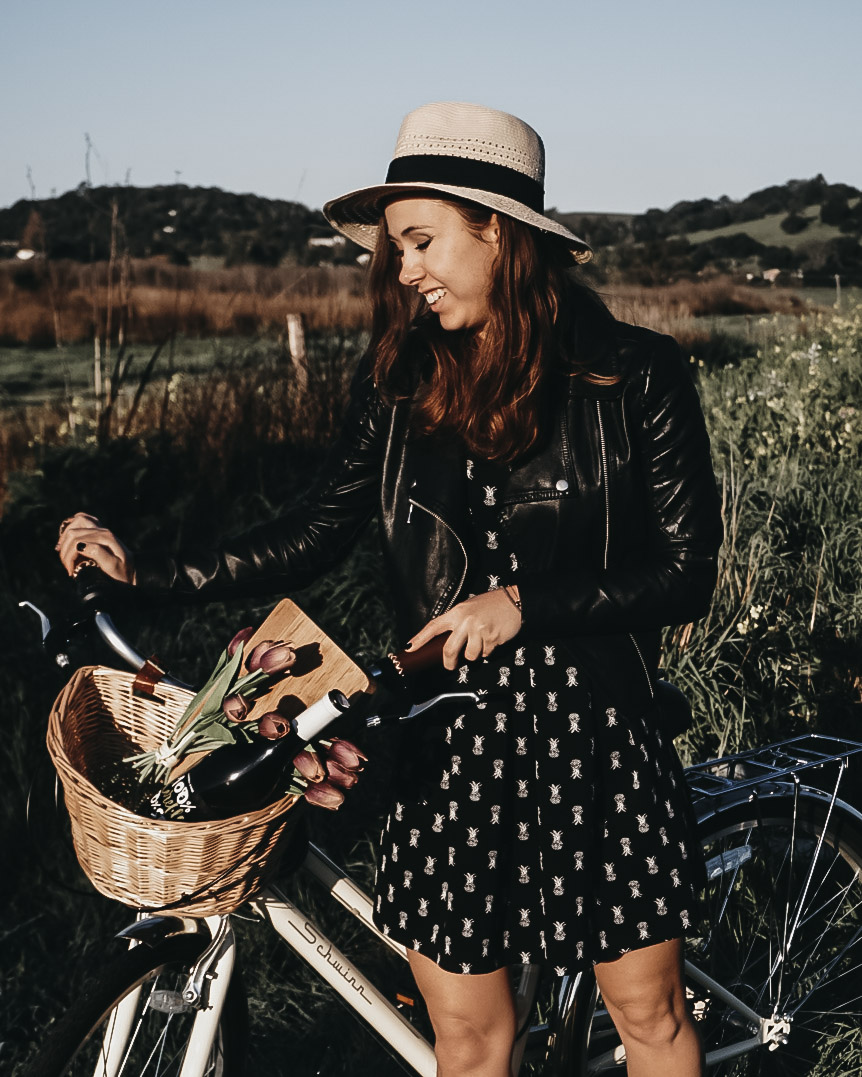 Hi friends, and welcome to a new blog post series that we're calling "Paige's Discoveries" — in partnership with Mirabelle Selects, I'm sharing some of my favorite, super interesting finds from their assortment and getting nerdy with them!
Mirabelle Selects is an online wine shop and monthly subscription program where their team of experts seek out undiscovered, jaw-dropping wines from small-batch, family producers and bring them directly to you. Through my partnership writing for them, I've had the opportunity to speak one-on-one with some of the outstanding producers they work with and I'm constantly amazed by the passion, humility, and dedication these winemakers have.
Through this partnership, I had the chance to speak with Olivia Junyent, the third generation of women behind Castell d'Age, a winery in Penedès, Spain. Strong and confident, Olivia is incredibly passionate about what her family does and about sustainability in wine. Their vineyards are now 100% organic and working towards becoming biodynamic — not out of trend, but because this is the way they believe wine should exist in harmony with the world.
In the Castell d'Age assortment, they have three different sections of wines — Cava, regular wine, and Natural wine. All are absolutely outstanding… but today I want to get nerdy with their Natural Wines, specifically.
Crafted from 100% single varietals and with 0% SO2 added, these wines are purely expressive of the terroir and grapes from which they're made. The labels depict hand-lettering, which happened naturally, much like the wine inside — the wines were bottled just shortly before a trade show, and as such, labels weren't yet made. Their team quickly wrote, point blank, what was inside: 100% Xarello, 0% SO2. Nothing fancy, just straight to the point. It was meant to be temporary, just for the trade show, but people fell in love.
At its heart, that's what natural wine is. Just straight to the point, naturally occuring. Grapes have yeast inherently on their skin, so when left to their own devices, they'll naturally begin to ferment into wine. Nothing is added to these wines to alter their flavors or the course of action — they're simply left to be. Typically sulfite is added at the end of wine production to keep the bottles fresh and kill off the yeast to stop fermentation, but in natural wine, they typically forgo this process, allowing the wine to continue down its path.
Castell d'Age makes 4 different natural wines: Xarello, Orange, Garnatxa, and Syrah. Each has its own unique personality that is definitely distinct from more commercialized bottles of these varietals, and specific to not only the grape, but also where it was grown.
The Xarello is fruity and tropical, complemented by an earthy and herbaceous background.
The Orange wine, crafted from garnatxa blanca with skin contact displays flavors of orange peel and candied white fruit.
The Garnatxa is surprisingly mineral, but fresh with aromas of ripe red fruit and lactic notes.
The Syrah is intense and meaty, with red fruit against a mineral backdrop.
Each wine is unique and interesting — proponents of natural wine believe it tastes more alive, more interesting, and more complex. In this case, I have to say it's true. Exploring through these bottles is absolutely fascinating, a whole new world of discovery.
If you're interested in tasting them for yourself and getting nerdy, check out the Mirabelle Selects Cellar to shop the wine and get it delivered direct to your door!
This post was written in paid partnership with Mirabelle Selects, however, all views and opinions represented within are my own!