The number of wine clubs out there is staggering. With numerous different types of offerings to choose from, how do you make sense of the chaos?
To me, Palate Club stood out for several different reasons, the first being their bold claim that with them, you'll "never drink bad wine again". Could that possibly be true? While I don't believe there's a lot of "bad" wine out there in the market anymore (thanks to better winemaking practices and easier spread of technology and information), it's true that we all have our personal preferences when it comes to wine. What I like, you may not like, and what we both think is great, our grandmothers might hate. But how do you differentiate between bottles and figure out what style you even like?
Which brings me to point number one…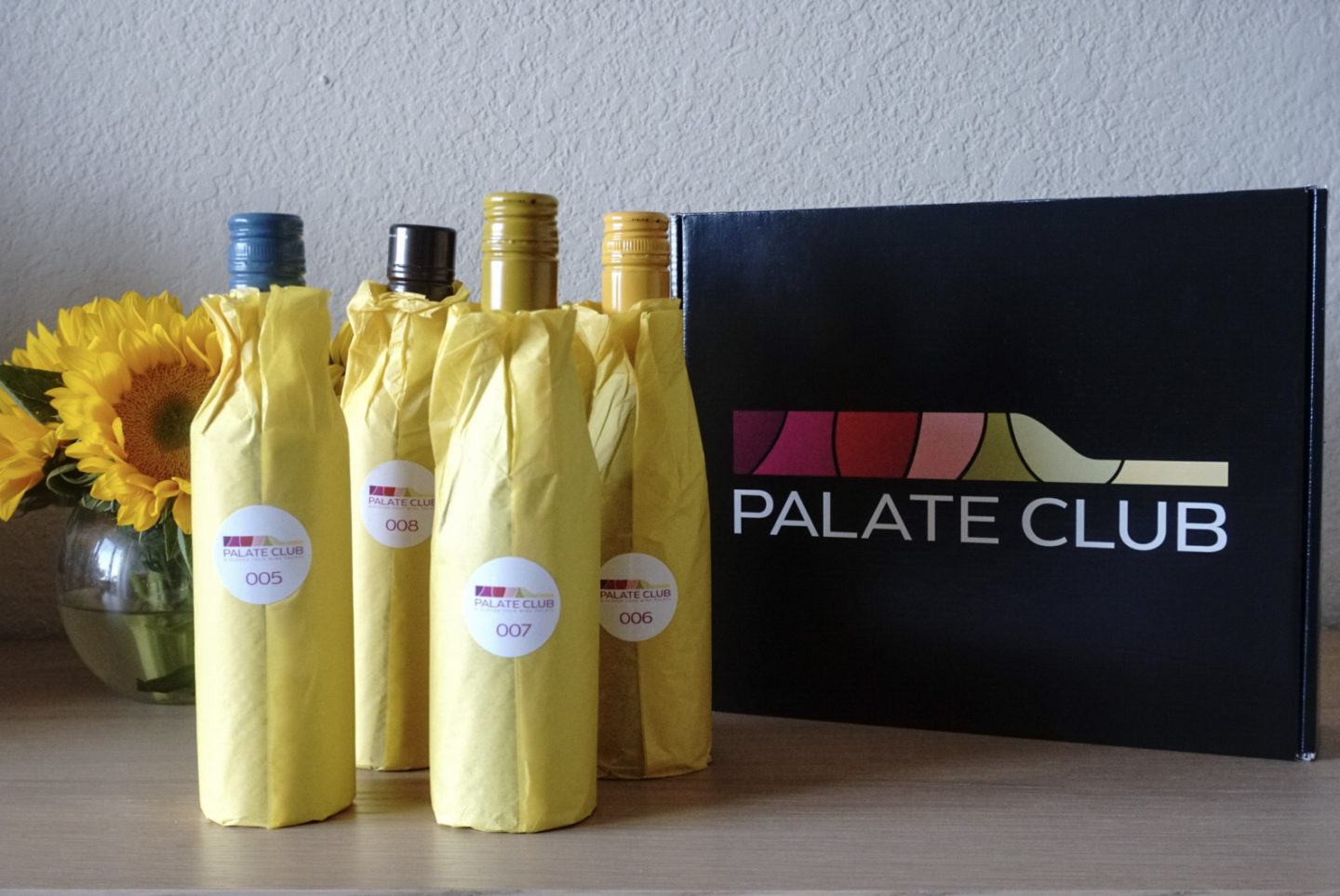 1) Palate Club takes into account your actual taste preferences when recommending wine
To get started, you can either start buying and rating wine right away, or start with one of their tasting kits. These tasting kits are so cool and include four mini bottles of either red or white wines, wrapped up to hide what they are and prevent tasting bias. You taste through each bottle, then review them through the Palate Club app. The app then begins to generate an assortment of wines for you to try through their monthly deliveries.
I love these mini tasting kits so much — they're the perfect size to do with a group of friends, either virtually over zoom, or during a small in-person get together. It's such a fun experience to chat about what you do or don't like about a certain wine without knowing what they are!
A lot of other wine subscriptions on the market claim to match you to wines you like based on a simple taste quiz online. While it may be true there's some correlation between whether you like black coffee and bold wines, I don't think that's a great way to actually figure out what you like. Palate Club puts wine directly in your hands to get started tasting and trying.
2) Throughout your membership, you continue to rate monthly shipments and further develop a taste profile.
Meaning it's not a one-and-done deal. Each month as you're shipped wines, you can continue to rate them based on your enjoyment in the app and the algorithm gets better at predicting future wines you'd enjoy. It takes the guesswork out of buying wine, and basically puts a personal sommelier in your pocket.
3) Palate Club sources from sustainable, boutique wineries from around the world.
This means you can rest easy knowing that your subscription purchase is supporting small, local producers that use caring farming practices to bring their wines to life. The team of Somms behind Palate Club is working hard to bring you wines that you'll love, no mass produced junk here!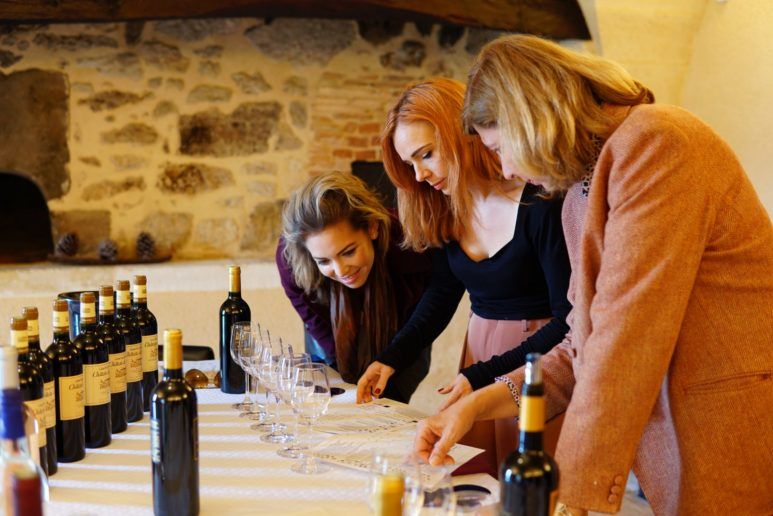 4) Speaking of their Somms, behind the bottles selected for Palate Club are two fiercely awesome women: Aubrey Terrazas and Jennifer Estevez.
During their tenure at high-profile restaurants, they uncovered the sensitivities to every individual palate, celebrating in their guests' personal discoveries after being led to a new bottle of wine. For them, being a sommelier is about hospitality and service. Inspiration to share this service on a greater scale led them to Palate Club, where they deliver these discoveries into the realm of the everyday. The two women are explorers and live to hunt down the gems in the lesser-known reaches of the wine world. They select and import wines for Palate Club in every style and price point, with attention to small-production wineries. You can rest easy knowing these two are sourcing out great wines for you to enjoy.
5) Palate Club offers complete flexibility
You have control over your monthly deliveries. You can customize pretty much everything from how often you want shipment (every month, every 2 or 3 months, etc), numbers of bottles you want to receive, how many of each color wine you want, what price range of wine you want to receive (even going so far as to offer you to select multiple price point ranges), and more. The app will suggest a shipment based on the tasting profile built from your wine ratings, with a selection that includes your closest matches as well as an option to view more wines that you may like in a broader, more diverse range. There's no commitment and you can cancel anytime, and shipping is free if you order 6+ bottles.