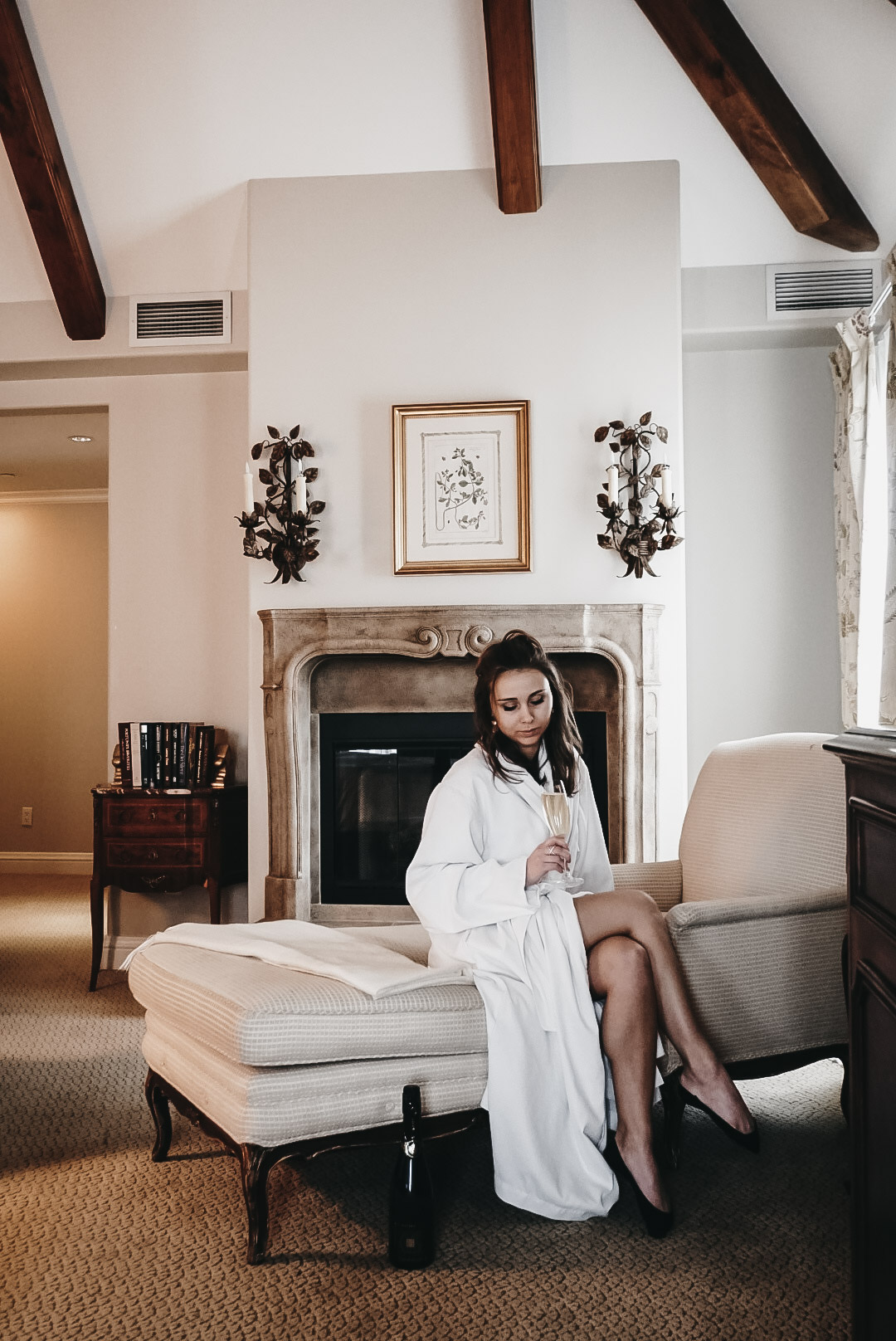 Sparkling wine is a staple during the holidays… and for good reason! There's something exciting and uplifting about popping open a bottle of bubbly and raising a glass. Whether you're cheersing with friends, or sipping solo, here's everything you need to know to understand the world of sparkling wine.
How Sparkling Wine is Made
How is sparkling wine made? All sparkling wines go through two fermentation processes in order to develop their bubbles, and it's this second fermentation that differentiates them. There are six ways that sparkling wine can be produced, each method resulting in a different carbonation level. However, the two most popular sparkling wine production methods are the Traditional Method and Tank Method, each described below:
Traditional (Champagne) Method – the second fermentation takes place in a bottle where sugars and yeasts are added. This method produces smaller bubbles and is used when making Champagne. It's more labor-intensive and generally associated with higher-quality wines.

Tank (Charmant) Method – the second fermentation process takes place in a large steel tank. This process helps to create larger bubbles that can be found in sparkling wines like Prosecco, and is generally cheaper and easier to produce.
Champagne… the most iconic sparkling wine.
Oftentimes, people will generally lump all sparkling wine in as "Champagne", however, in order for a wine to truly be called "Champagne", it must come from the Champagne region of France. Champagne is always crafted from three grapes: Pinot Noir, Chardonnay, and Pinot Meunier. It may be any combination, or a singular varietal of these three.
Champagne is always made using the "methode champenoise" (or "traditional method"), which has a very strict set of guidelines developed in France. It involves creating the effervescence (bubbles) in the bottle during the secondary fermentation. During the process, bottles must be rotated regularly; the method champenoise is very labor intensive but develops complex sparkling wines with soft bubbles.
Crémant is a group of sparkling wines made with the same high-quality technique as Champagne, but from outside the Champagne region. Because Crémant doesn't hold the same "status" as Champagne, it's often a great place to satisfy your desire for high-quality bubbly while sticking to a budget.
Crémant is made in eight different regions in France, as well as in neighboring Luxembourg. You'll find bottles labelled Crémant de Alsace, Crémant de Bourgogne, Crémant de Limoux, Crémant de Loire, Crémant de Bordeaux, Crémant du Jura, Crémant de Savoie, and Crémant de Die. While different varietals are primary in each, they all adhere to the same strict requirements: manual harvesting of grapes, whole bunch pressing with limited juice extraction, and a minimum of nine months lees aging.
Cava hails from Spain and is traditionally produced from varietals that are native to the country: Macabeu, Parellada, and Xarello grapes. Cava is also always produced using the "traditional method" — the same high-intensity process that Champagne is. It's mainly produced in the Penedes region, which is on the eastern side of the country, near Barcelona.
Despite being made in the same high-quality and high-intensity method as Champagne, Cava is almost always less expensive. If you're looking for bang for your buck, Cava is definitely the way to go! The terroir and the grape varietals also tend to lend a salinity to the wine, and it's the first bubbly I ever fell in love with.
Prosecco is the first sparkling wine on the list not produced using the "traditional method" — instead it's produced using the "tank method". Unlike the 'Traditional Fermentation', whereby the second fermentation happens in bottle, in Tank Method it takes place in a large closed pressure tank. Tank Method sparkling wines also go through two fermentations, as the second fermentation is where the bubbles come from.
Prosecco is typically produced from the "Glera" grape varietal and is a super food-friendly wine– it goes great with antipasto, cured meats, almonds. It's also a natural pairing with spicy Asian food.
Spumante (meaning 'sparkling wine' in Italian) is a white wine made with Moscato Bianco grapes from Italy's Piedmont wine region.
Asti Spumante is fermented in a tank, similar to prosecco. Unlike other sparkling wines, however, there is no second fermentation. Asti Spumante offers sweet, ripe flavors of peach and melon and hints of delicate honey, while remaining relatively low-alcohol. This is the perfect wine for those with a sweet tooth!
Wineries in America have the flexibility to produce sparkling wine using any of the above methods, and therefore range in style, quality, and price point.The highest-quality bubbly from California will be made in the "traditional method" and labelled as such. Typically these wines are made from the same varietals as Champagne, although that is not always the case. American bubbly producers have a complete range of freedom to make bubbly from whatever varietals they desire.
Sekt is a sparkling wine produced in Germany and Austria. Up until recently, a vast majority of the wine was kept and drunk domestically; Germans consume the most sparkling wine of any country in the world, clocking in at 400 million bottles annually.
Sekt is currently the best-kept secret of sparkling wines. It has a complex history, and unfortunately a large amount of it is still low-quality. However, there is a handful of producers pushing Sekt through a sort of renaissance, focusing on quality and crafting beautiful bubbly that showcases Germany's ideal terroir. These are the bottles you need to get your hands on. You'll want to look for these three things on the label:
A sparkling wine labelled "German Sekt" or "Deutscher Sekt" ensures it's made from grapes entirely from Germany (and not grapes imported into the country).
A bottled labelled "German Sekt b.A." or "Deutscher Sekt b.A." will be higher-quality sparkling wine from a protected designation of origin wine region; there's no rules, however, governing how the sparkling wine is made, so check the bottle for clues such as "Charmant Method" (similar to Prosecco) or "Traditional Method" (similar to Champagne, ."Klassische Flaschengärung" in German).
Sekt labelled Winzersekt will designate exceptional single-varietal, estate-grown sparkling wines. It's most commonly made from Riesling, although there are other varietals permitted. This is the highest-quality to look for.
Want to learn more about how German wines are labelled? Head to my post on German Riesling.
What Type of Sparkling Wine to Use in Mimosas
Feeling like treating yourself to a morning cocktail? There's nothing more classically indulgent and luxurious than a mimosa! You can use any type of sparkling wine in a mimosa, although my go-to is typically Cava. Ideally you want a high-quality, but wallet-friendly option, since you'll be mixing it with orange juice.
The perfect Mimosa recipe? That depends on preference! I personally prefer mine with mostly sparkling wine and just a splash of orange juice.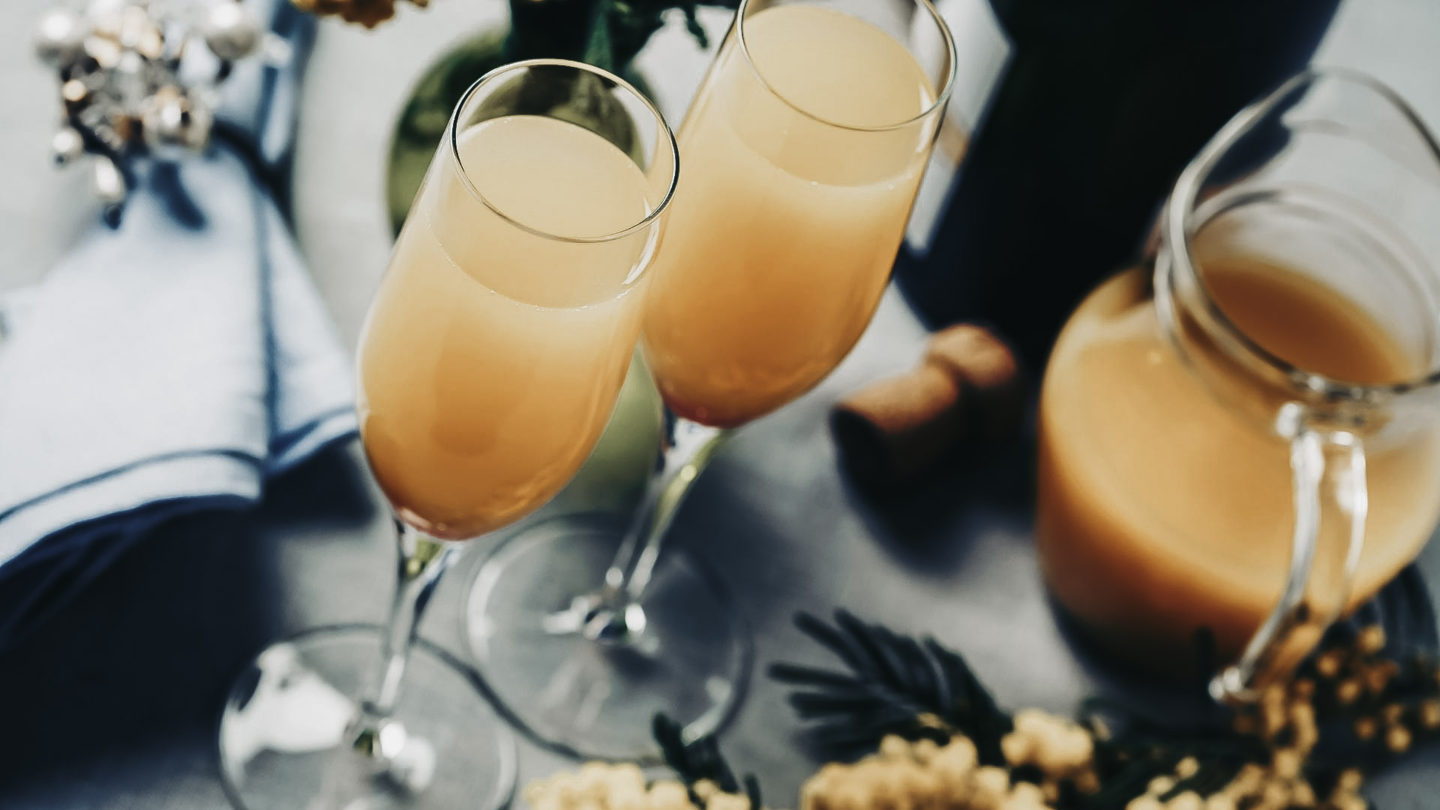 What Glass for Sparkling Wine?
There's a range of glassware out there for sparkling wine, although a little known secret is that the best wine glasses to use for sparkling wines are actually regular wine glasses. This allows the wine's aromas to fully shine so you can appreciate the wine's complexity.
Otherwise, serve sparkling wine in Champagne flutes, as this will keep the bubbles from dissipating too quickly. Coups are actually the worst option for sparkling wine, as it makes the wine go flat far too quickly.
How to Store Sparkling Wine
Prior to opening, sparkling wine should be stored on its side to keep the cork moist and closed. Chill prior to opening, ideally to 45-50 degrees Fahrenheit.
Once open, you can preserve sparkling wine in the fridge for up to a week with a closure called a Champagne Stopper. If you don't have a Champagne stopper, place plastic wrap over the top of the bottle and secure with rubber bands. Sparkling wine will stay fizzy for 1-3 additional days with this method.