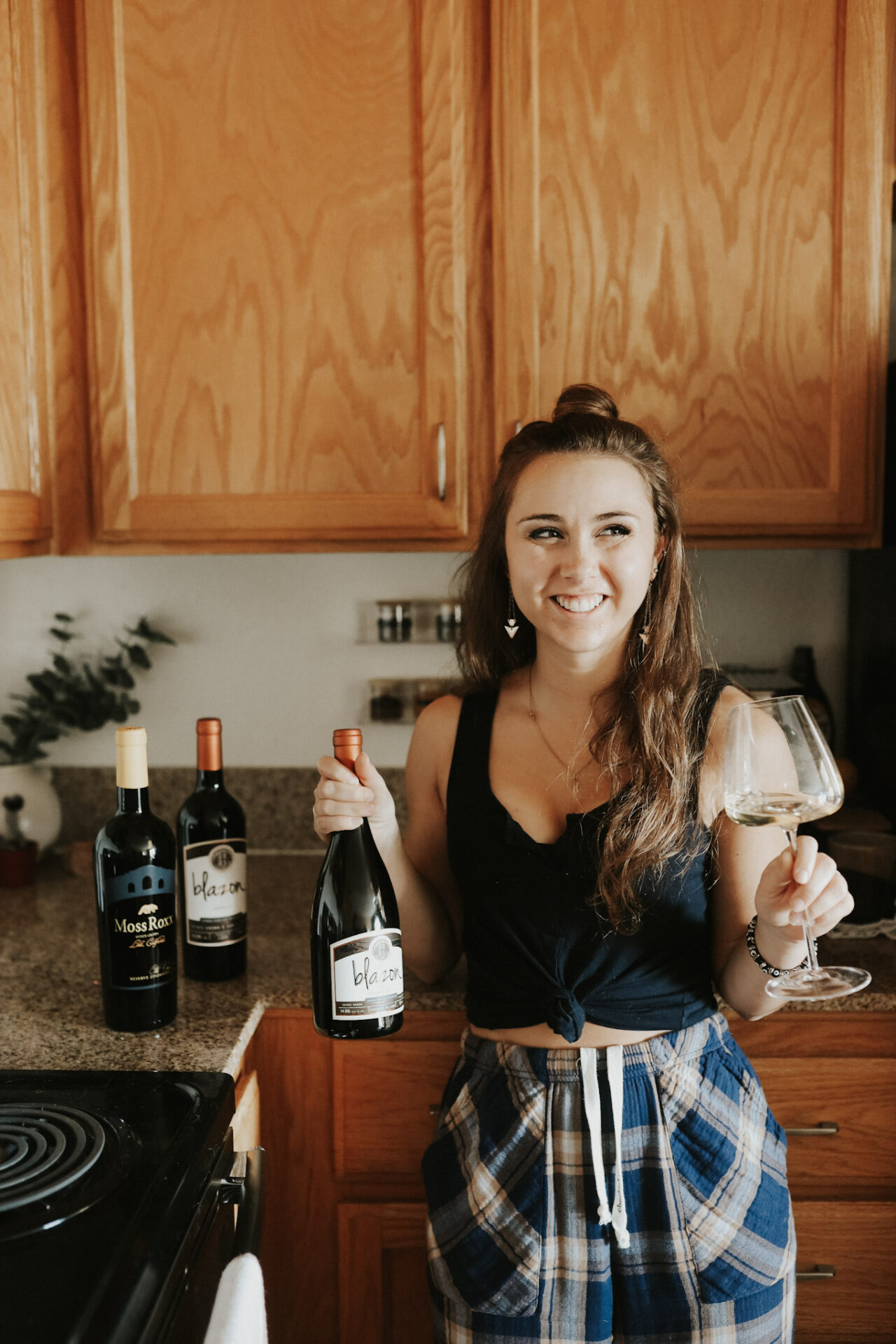 Are you a Pinot Grigio lover? If so, then you're in luck! We have scoured the globe to source some of the best Pinot Grigios around.
From light, crisp flavors perfect for summer picnics to fruity, robust versions ideal for cozy indoor suppers, we'll tell you all about what it takes to be crowned champ when it comes to Pinot Grigio.
Get ready for an adventure through vineyards near and far as we uncover these fantastic finds from wineries all over the world. So pour yourself a glass, kick back, relax, and let's explore the best Pinot Grigio wines together!
What is Pinot Grigio?
Pinot Grigio is a dry white wine made from the Pinot Grigio grape, which gets its name from its grayish-blue color. It's actually the same grape as Pinot Gris – just the Italian name for it.
The wine is light-bodied and has high acidity, making it a refreshing choice for warm weather.
Pinot grigio also has aromas of citrus and stone fruits. Pinot Grigio has long been known for its light body and refreshing finish, making it an ideal pairing with salads, fish dishes, and fruit desserts.
The best values in Pinot Grigio come from two regions: Veneto and Friuli-Venezia Giulia. From these areas, we can find elegant wines that showcase bright acidity, cleansing minerality, subtle floral aromas, and crisp citrus flavors.
Buying a top-quality Pinot Grigio at an affordable price is easier than you think – so go ahead, grab a bottle of your favorite varietal and enjoy!
Best Pinot Grigio Wines by Price
This post contains affiliate links. By purchasing directly through my recommendations, I receive a small commission at no additional cost to you. This helps support Wine with Paige. Thanks for being part of the adventure!
Best Pinot Grigio Under $15
When it comes to finding a great bottle of Pinot Grigio without breaking the bank, there are plenty of options available.
In particular, the best Pinot Grigio under $15 can be easily found in most wine shops. It's proof that you don't have to spend a fortune to enjoy a glass of this delicious white wine!
These affordable Pinot Grigios make for an easy-drinking glass that's best enjoyed by sharing with friends. Enjoy!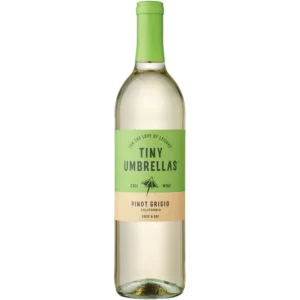 Tiny Umbrellas Pinot Grigio
Looking for the best affordable Pinot Grigio? Tiny Umbrella is my favorite pick under $10! This California wine is crisp and easy drinking, filled with dry stone fruit flavors along with hints of lemon.
Typically $6
Shop on TotalWine.com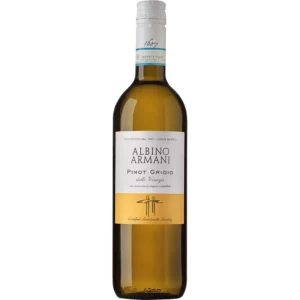 Armani Pinot Grigio Venezie
Venezie, Veneto, Italy- Hailing from Northern Italy, crisp apple and pear flavors are highlighted by a light creaminess in this dry yet flavorful wine from the Armani family. This wine is made by an Italian winemaking family with more than 400 years of experience!
Typically $13
Shop on TotalWine.com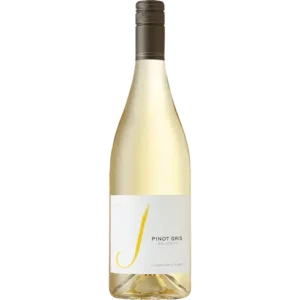 J Vineyards Pinot Gris California
This refreshing Pinot Gris is easy on the palate, with fresh fragrant-tasting notes of jasmine, green apple, and pineapple. A medium-bodied wine with a pleasant straightforwardness.
Typically $14
Shop on TotalWine.com
Best Pinot Grigio Under $20
When you're ready to up-level your Pinot Grigio game, you'll find the best Pinot Grigio under $20 packs a lot of value per dollar. High quality examples of this wine are around every corner at this price point!

Tiefenbrunner Pinot Grigio
Crisp and tangy, this Tiefenbrunner brings layers of complexity to the glass.This wine has flavors of pear, citrus, white blossoms, apples and meadow grass. There is a fresh, crisp minerality and a clear finish.
Typically $19
Shop on Wine.com

Joel Gott Oregon Pinot Gris
Joel Gott is one of my favorite Oregon producers. This white wine is crafted in the Willamette Valley, and displays concentrated notes of tropical fruit, green apple, and lemon zest. Its crisp acidity makes it a perfect pairing with fresh pasta.
Typically $17
Shop on Wine.com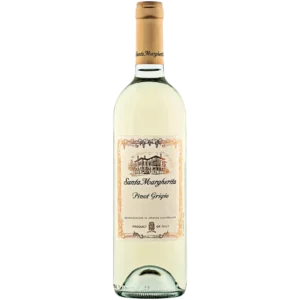 Santa Margherita Pinot Grigio
This Italian Pinot Grigio from Alto Adige is clean and intense, with a bone-dry taste. It's a popular choice at restaurants for its superiority in pairing with food… especially pizza and other Italian dishes.
Typically $19
Shop on TotalWine.com
Best Pinot Grigio Under $30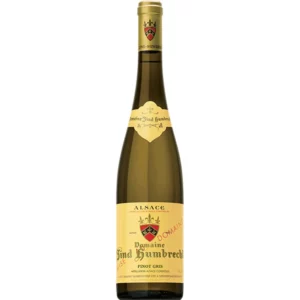 Zind Humbrecht Pinot Gris
This bottle of Pinot Gris from France's Alsace region is one of my all-time-favorite wines. In fact, it was my introduct to Alsatian wines!
This is an incredibly rich wine with bold, balanced flavors of flower petals, lemon and pear, nuts, roasted almonds, and spices. Carries a hint of sweetness, but the acidity hides it flawlessly. A very good wine to pair with complex, rich, and spicy foods.
Typically $25
Shop on TotalWine.com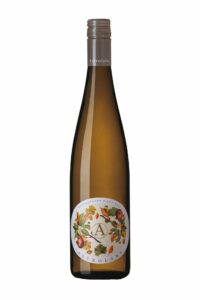 Astrolabe Marlborough Pinot Gris
If you're looking for a more full-bodied Pinot Grigio with loads of complexity, Astrolabe's Pinot Gris from Marlborough is an excellent choice. Whole-cluster pressed and cool-fermented on light grape solids, this wine has a round texture and vibrant flavors. Tasting notes include flavors of fresh apple, pear, and lemon zest, with grace notes of fresh ginger on the long finish.
Typically $25
Shop on Wine.com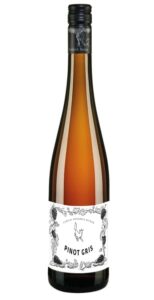 Weingut Friedrich Becker Pfalz Pinot Gris
This wine was one of the most unique wines I tried in 2022 and is a staple in my wine cellar now!
Due to skin contact, the color is a beautiful light and tender pink. On the nose, the wine exudes aromas of gooseberry, apple, and citrus. On the palate juicy, and drinkable with a pleasant fresh style. This one is sure to make a statement with your friends!
Typically $23
Shop on Wine.com