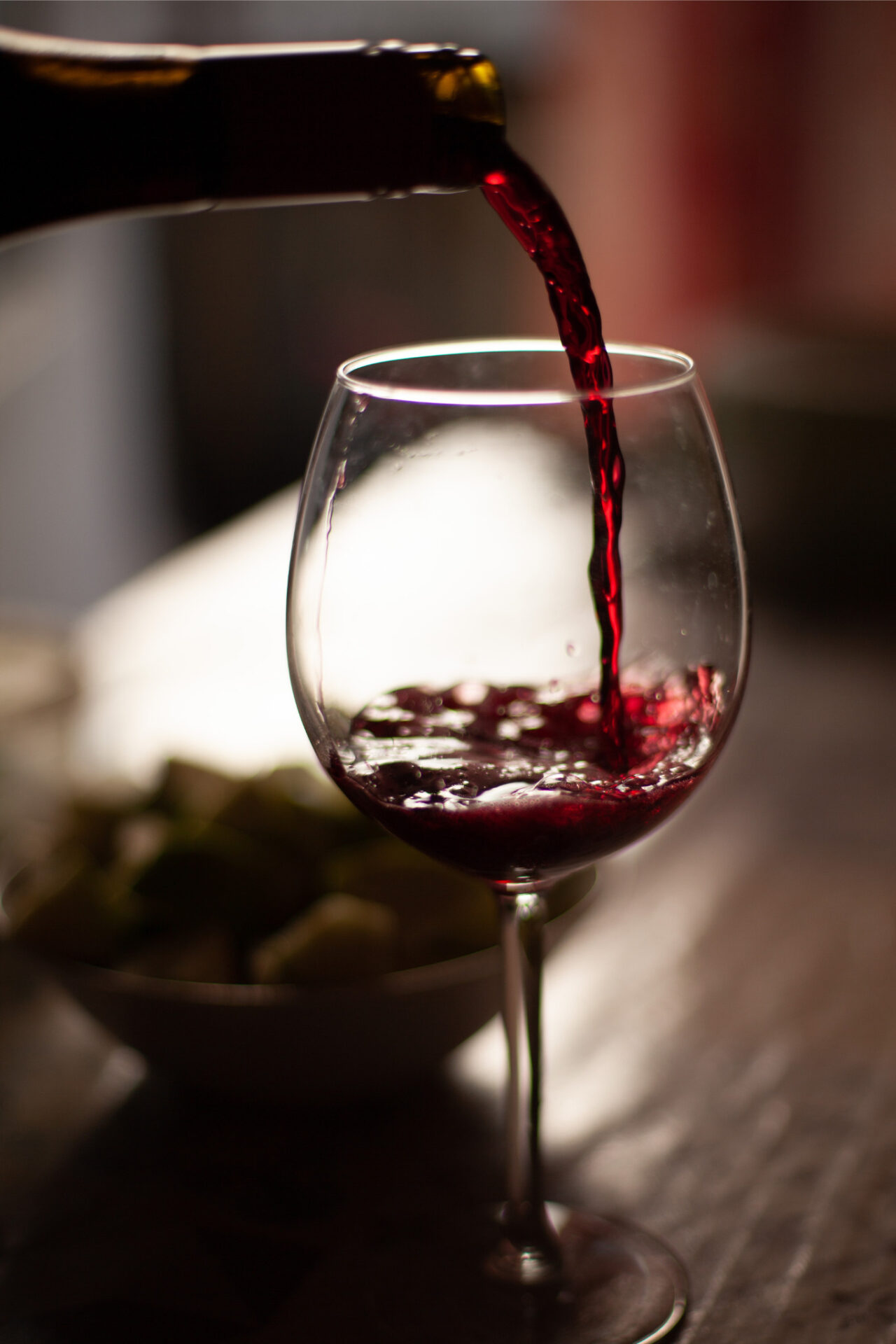 Welcome to a world of wine and exploration! Whether you're an experienced connoisseur or just dipping your toes into the world of wine, Dornfelder wine is here to take you on a journey. With its deep color and lush flavor profile, there's no denying that Dornfleder has made its mark.
Let us show you why this German red wine varietal is worth the attention it's been receiving over the past few years, from discerning sommeliers all across Europe to everyday home drinkers who simply want something special with their dinner. Come along for this incredible ride – sit back, read up on every aspect of Dornfelder from history and tasting notes to food pairings -and find out what all the fuss is about!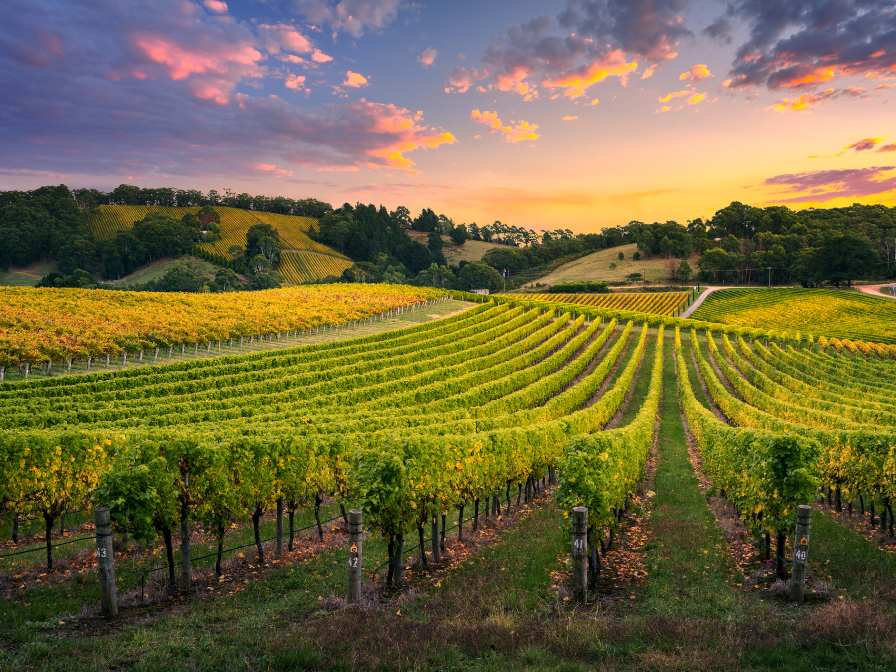 Dornfelder is a German red wine. Although it's widely planted in Germany, it's uncommon to find elsewhere – and is a surprisingly "young" wine variety! In 1955, August Herold crossed the grapes Helfensteiner and Heroldrebe to create this new variety.
Although traditionally Germany is known for their pale and light-bodied red wines, Dornfelder brought something new to the table. Dornfelder is a dark-skinned red wine grape that's more similar to internationally-styled red wines. Today, it's the second most widely planted red grape variety in Germany.
The grape was explicitly bred for Germany's cool climate and has become their most successful red variety. It's easy to grow, high-yielding, disease-resistant, and has great depth of color, good acidity, and the ability to be aged in oak. It's popular with winemakers for crafting easy, everyday red wine.
What does Dornfelder Red Wine Taste Like?
Most Dornfelder is easygoing and meant for everyday enjoyment. The wine is light bodied with low tannins and crisp acidity. The majority are dry, but off-dry and even sweet red versions exist as well. Typically, you'll find aromas of bramble and red fruits, such as fresh cherries, followed by blackberry, currant, and plum.
A handful of producers craft Dornfelder as a full-bodied wine fermented and/or aged in oak to increase the wine's tannin and structure. These wines are bigger, bolder, and smooth, with a great deal more substance and depth.
Dornfelder Sweet Red Wine
Sweeter examples of Dornfelder will lean heavily into ripe fruit flavors, such as juicy red plums and berry compote. Its bright acidity provides an excellent backbone to the residual sugar, making for a delectably balanced dessert wine that's primed for food pairings.
Dornfelder Taste Profile
Dry/Sweet: Typically dry, but off-dry and even sweet versions do exist
Body: Light (but medium to full versions exist as well, especially if the bottle mentions oak!)
Tannins: Low
Acidity: Medium
Age: Drink while young and fruity
Similar to: Due to its youthful fruit character, Dormfelder is very much like a young Beaujolais or Gamay. Some people may also compare it to a fruity Pinot Noir.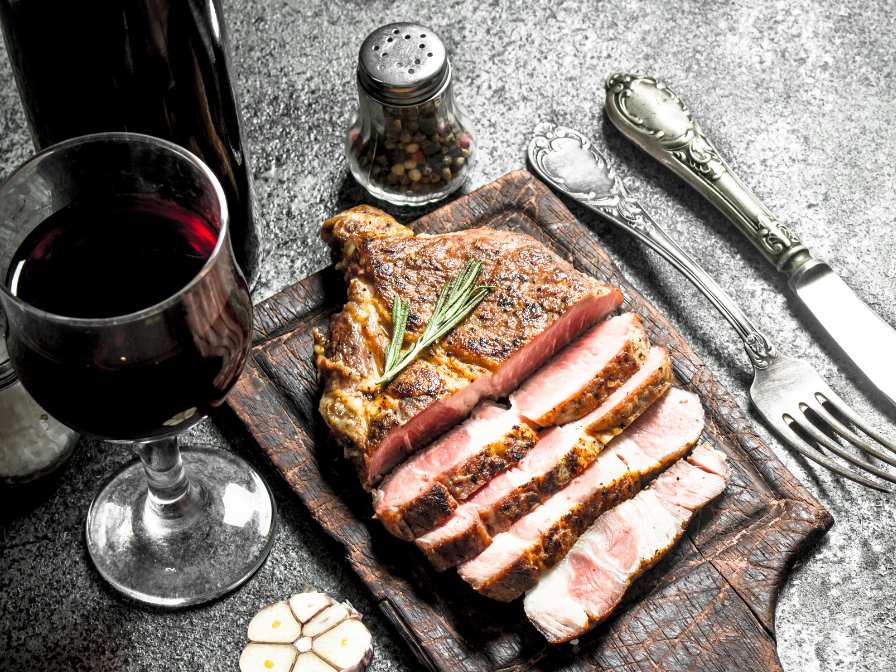 Dornfelder Food Pairings
Dornfelder's fruity flavors and crisp acidity make it a perfect pairing for poultry, pork, and light-flavored fish. I love it with baked ham, chicken casseroles, and grilled cod. It's also delicious paired with Hawaiian-style pizza!
For cheeses, stick with a bloomy rind or washed rind cheese, such as Camembert. Off-dry and sweeter styles are also excellent with blue cheese.
Where does Dornfelder Grow?
Dornfelder is native to Germany, where it thrives. Most plantings are in the Pfalz and Rheinhessen regions, where it's frequently blended with Pinot Noir.
Although it's uncommon outside of Germany, we have started to see small areas pop up in the UK, where it grows well in their cool climate, as well as cooler regions of the United States, such as Indiana, New York, Pennsylvania, and Virginia.
Where to Buy Dornfelder Wine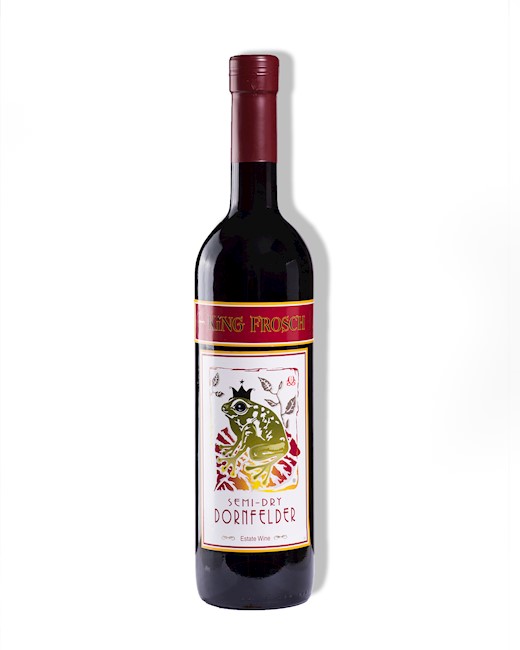 King Frosch Dornfelder
King Frosch crafts all-natural wines and has a Dornfelder for every palate – including dry, off-dry, sweet, and even rosé versions! They're my go-to source for stocking up on this wine!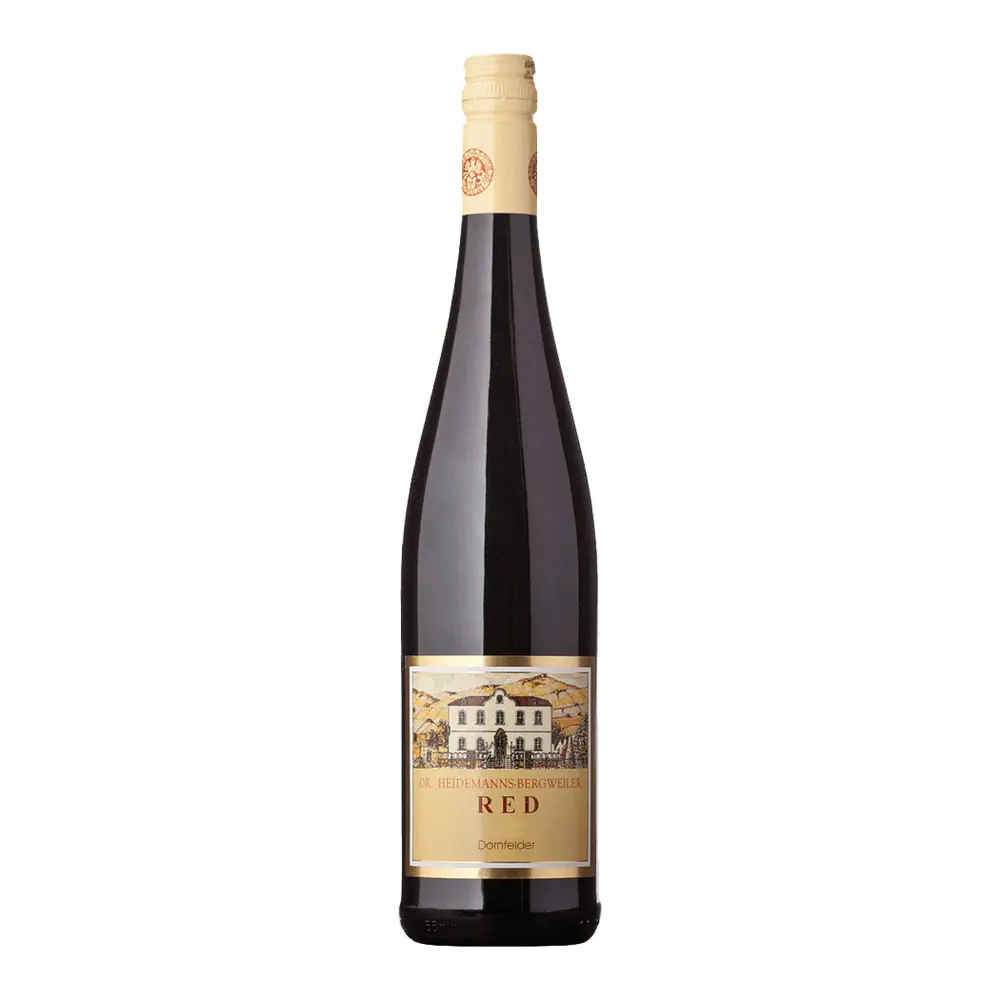 Dr Heidemanns Dornfelder
Dr. Heidemanns is another favorite of mine – crafted in Pfalz, Germany, this is a delightful red wine with just a dash of sweetness. Fruit flavors are intense on the palate, displaying blackberry and cherry, with a long, lush finish. I love this one served with a slight chill and paired with summer BBQ.