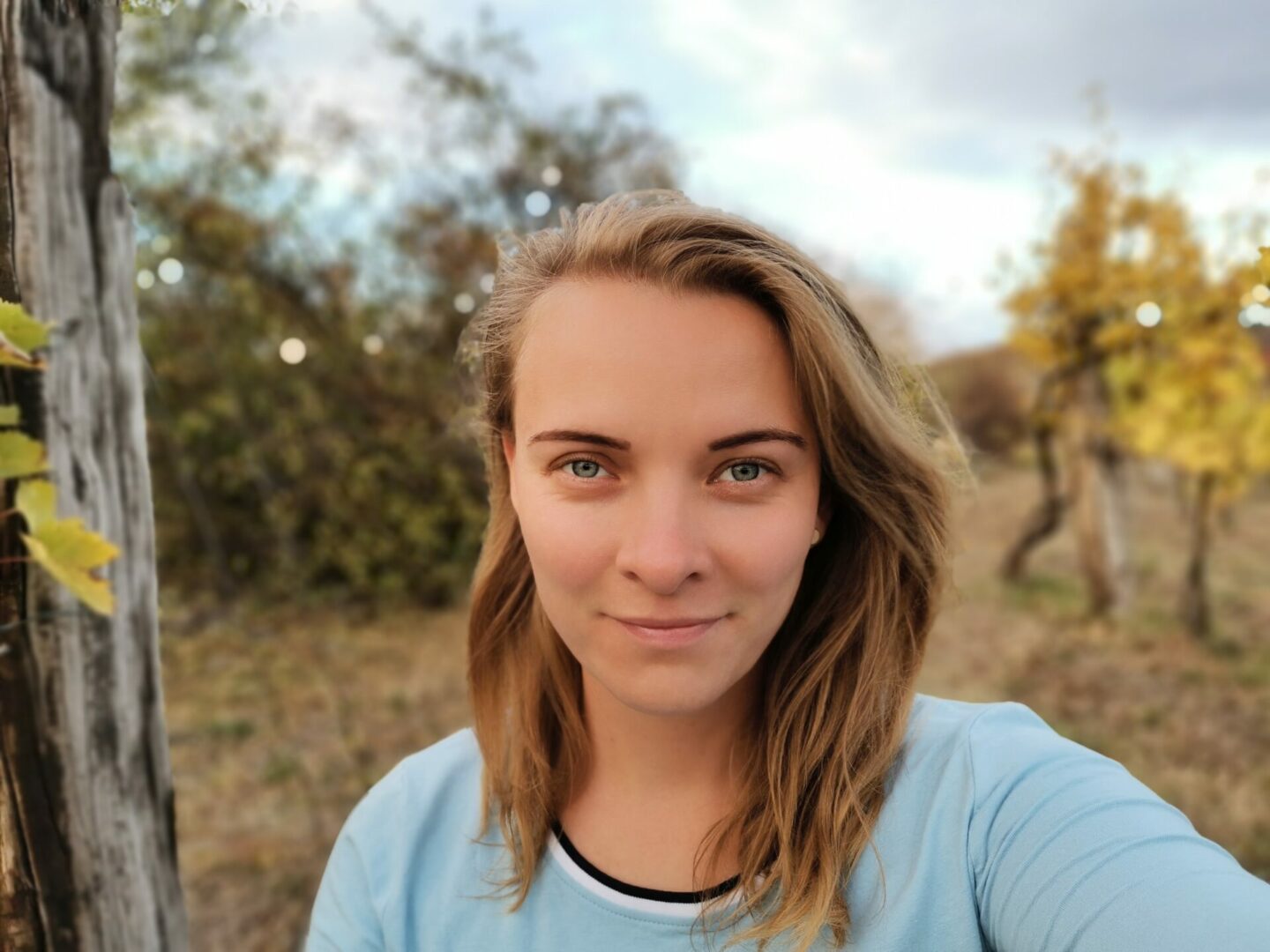 Tokaji wine is something that every wine lover should experience at least once in their lives.
This unique dessert wine comes from the Tokaj-Hegyalja region of Hungary and is known for its intense flavor and distinctive sweetness. It's one of the most sought-after wines in the world.
Despite its popularity, however, Tokaji wine can be difficult to find, as most of it is exported to other countries. If you're lucky enough to come across a bottle, however, be sure to give it a try – you won't be disappointed!
I recently spoke with Dora Eva Hausel, a Hungarian winemaker from Tokaj. She's incredibly passionate about wine from Hungary and her main mission in life is to bring the Tokaj wine region's wines closer to as many people as possible, especially through education and introducing Tokaj wines to the younger generation.
With that said, read on to her guide to learn about Hungarian dessert wines and everything you need ot know about Tokaji wine.
>> This is a guest post by Hungarian winemaker Dora Eva Hausel. Find her on Instagram @aszutokaji or her website devabor. <<
First of all, let me introduce myself. My name is Dora Eva Hausel, a Hungarian winemaker (Deva Wines) from the place which is called the Tokaj Wine region. I grew up in a little village there called Tállya. Here, my parents have guided me towards viticulture and winemaking since I was a little child.
Unfortunately, not enough people know Hungarian wines or Tokaj wines, and only sweet wines come to mind first. So I'm here to introduce you to the region and its wines. Let's dive in!
Where to find the Tokaj Wine Region?
The Tokaj Wine Region is located in the north-eastern part of Hungary, on an area of about 5600 hectares. The region has natural geographical borders: from the east the Bodrog river which flows into the Tisza river at Tokaj. It is bordered on the north by the Zemplen Mountains, and on the south by the Great plain.
It's also the first demarcated wine region in the world; the top portion of the region extends into Slovakia.
Here, Tokaj vineyards have volcanic soils, covered with loess and clay, sometimes with huge stones.
Here in Tokaji, we work with 6 authorized grape varieties. The three most important are: Furmint, Hárslevelű (linden tree), and Sárgamuskotály (Yellow Muscat). The others are: Zéta (previously called Oremus – a cross of Furmint and Bouvier grapes), Kövérszőlő, and Kabar (a cross of Hárslevelű and Bouvier grapes). They are all native grapes to Tokaj.
Tokaj Wine Region Climate
Tokaj has cold winters and very hot summers. In the autumn period, the warm days are followed by cold nights which bring morning fog. This humidity comes from the Bodrog and Tisza rivers and through these two rivers, we have a very special climate here which is necessary for the Botrytis. This noble rot makes this region so special, as Tokaji Aszú is made as a result.
What is Botrytis (Noble rot)?
Botrytis is a fungus that settles on ripe or overripe grapes. The fungi only appears when the necessary humidity is present. First the fungus creates a very fine layer around the grape, then it enters through the berries.
As a result of the Noble rot, the skin of the grapes become thinner and lose water, shriveling and becoming an Aszu grape. Through this effect, the flavors components, acids, and sugars are transformed, add new aromas, and become more concentrated. The resulting wines made from these grapes have residual sugar with high-acid content, creating one of the most expressive and complex white wines in the world. Tokaji Aszu: king of wines.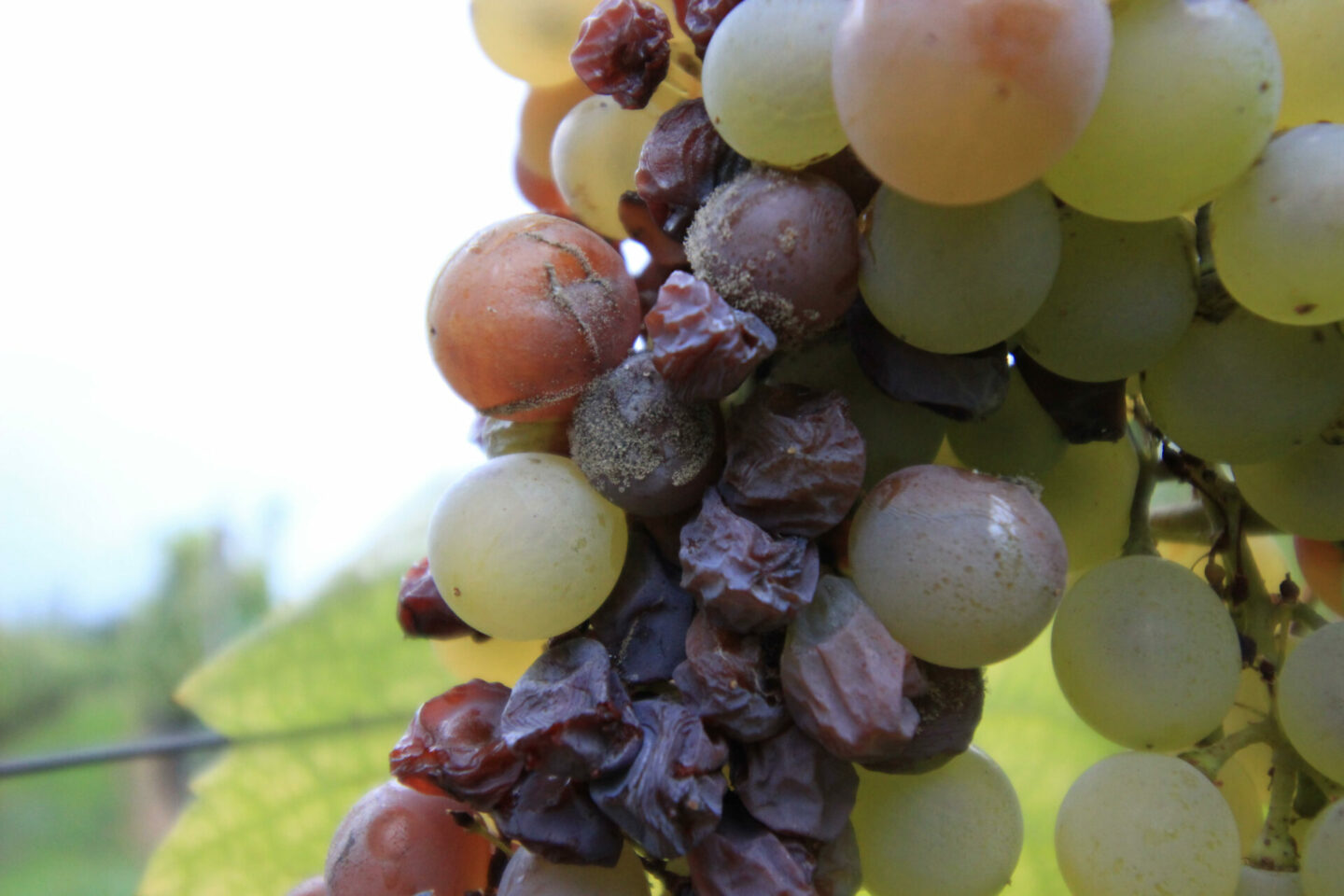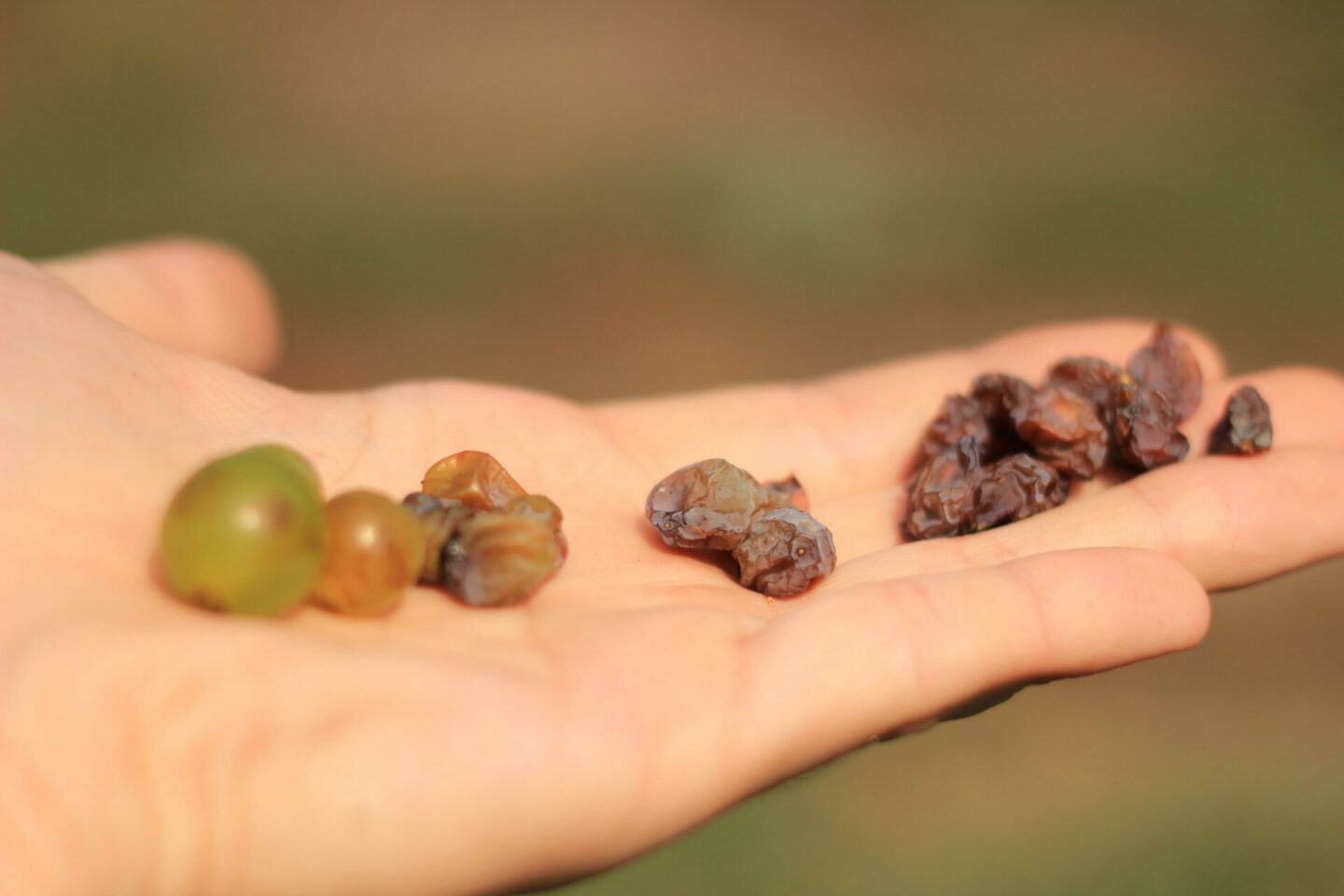 Harvesting and Tokaj Aszú Winemaking
Aszu berries are manually selected one by one from the vine stock in the vineyard. You can imagine handharvesting, going through the vineyards several times and picking the berries one by one, looking for the right levels of ripeness and botritys on each. This is labor-intensive work, but gives the best quality in the end.
From here, we make several selections for the aszú berries and when we have harvested all of them, we allow the wines to make skin contact.
Dependent on the actual vintage, some berries can be quite dry, with no juice inside. These berries are almost impossible to press. To solve for this, aszú berries are soaked in fermenting grape juice or base wine for about 12-60 hours. During this process, we punch down the cap (or floating berries) to increase skin contact.
After this maceration, the grapes become a paste. This paste is then slowly pressed for up to 7-10 hours and added back to the fermenting wine and allowed to ferment until the wine reaches the ideal balance and alcohol content. We age every Aszú wine in oak barrels for 2 years minimum.
Tokaj Eszencia
Tokaj Eszencia is a very special type of wine. Tokaj Eszencia is the best and highest quality wine we make, but we can't do it every year. The collected Aszú berries are placed in a large container and what flows out under their own weight is called "Eszencia" – or Nectar. It can contain 500-800 g of sugar/liter and we age them for years. Because it contains a high sugar level the fermentation is very slow and it has maybe 1-3 % alcohol.
Tokaji Szamorodni – (Pronounced: Sam-oh-rod-nee)
I can't get through this post without mentioning my absolutely favorite wine – it's called Szamorodni. Szamorodni means "as it comes" or "the way it was grown"; the term comes from the Polish merchants. The Hungarians don't have a name for it, however. In the past, we simply called it "the main wine".
In contrast to the production of Tokaj Aszú, where the noble rotten Aszú berries are selected one by one individually in the vineyard, in the production of Szamorodni the entire cluster is used.
This also explains the translation – the grapes are used as they are found in the vineyard.
The Furmint and Harslevelű grapes used contain both healthy and noble rotten grapes. The number of noble rotten berries is specified so that this Tokaji achieves a certain sweetness. The must is left on the mash for 8 to 20 hours in order to extract all the valuable ingredients. After fermentation, we put it into oak barrels and aged at least for 2 years.
We can produce a dry and sweet Szamorodni as well. The last one is the easiest part but to make a dry Szamorodni is not that so. To make dry Szamorodni we have to ferment the wine under a veil of yeast that develops on the surface of the wine.
It takes more years to become a dry Szamorodni. The veil of yeast keeps the wine fresh and protects from oxidation. Expect flavors of the wine are like dried fruits, Walnuts, tobacco, sometimes apricot or even champignons.
So it is a very unusual Wine I absolutely recommend you taste it with blue cheese, dried fruits or even Duck.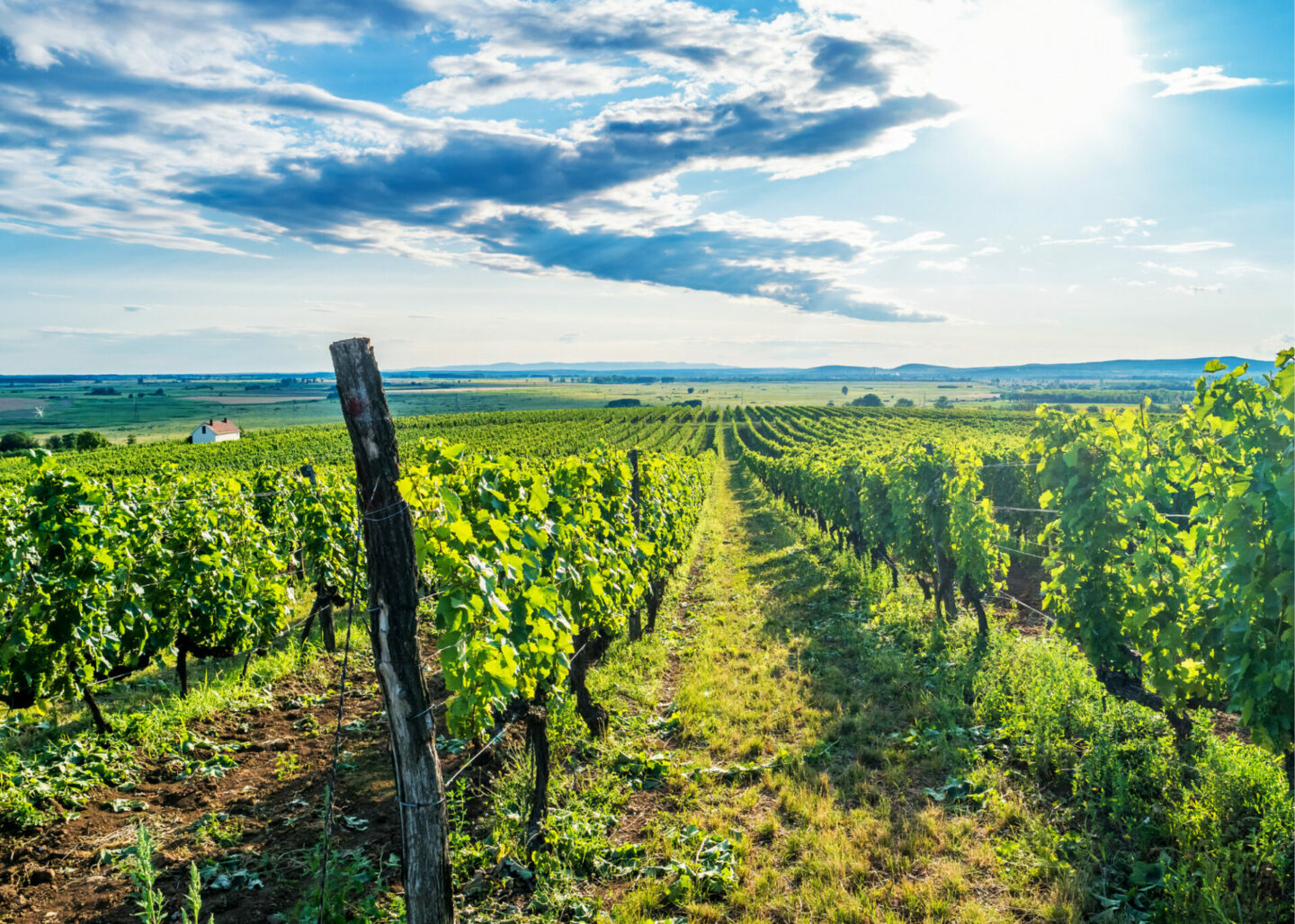 In the beginning, I started by saying that the wine region is more famous for its sweet wines, but we also make very good dry wines and now dry Sparkling Wines too with the Methode Traditionelle method.
Come to Hungary, visit this wonderful country, taste wines and have fun. It's the best way to learn!
Cheers
Dora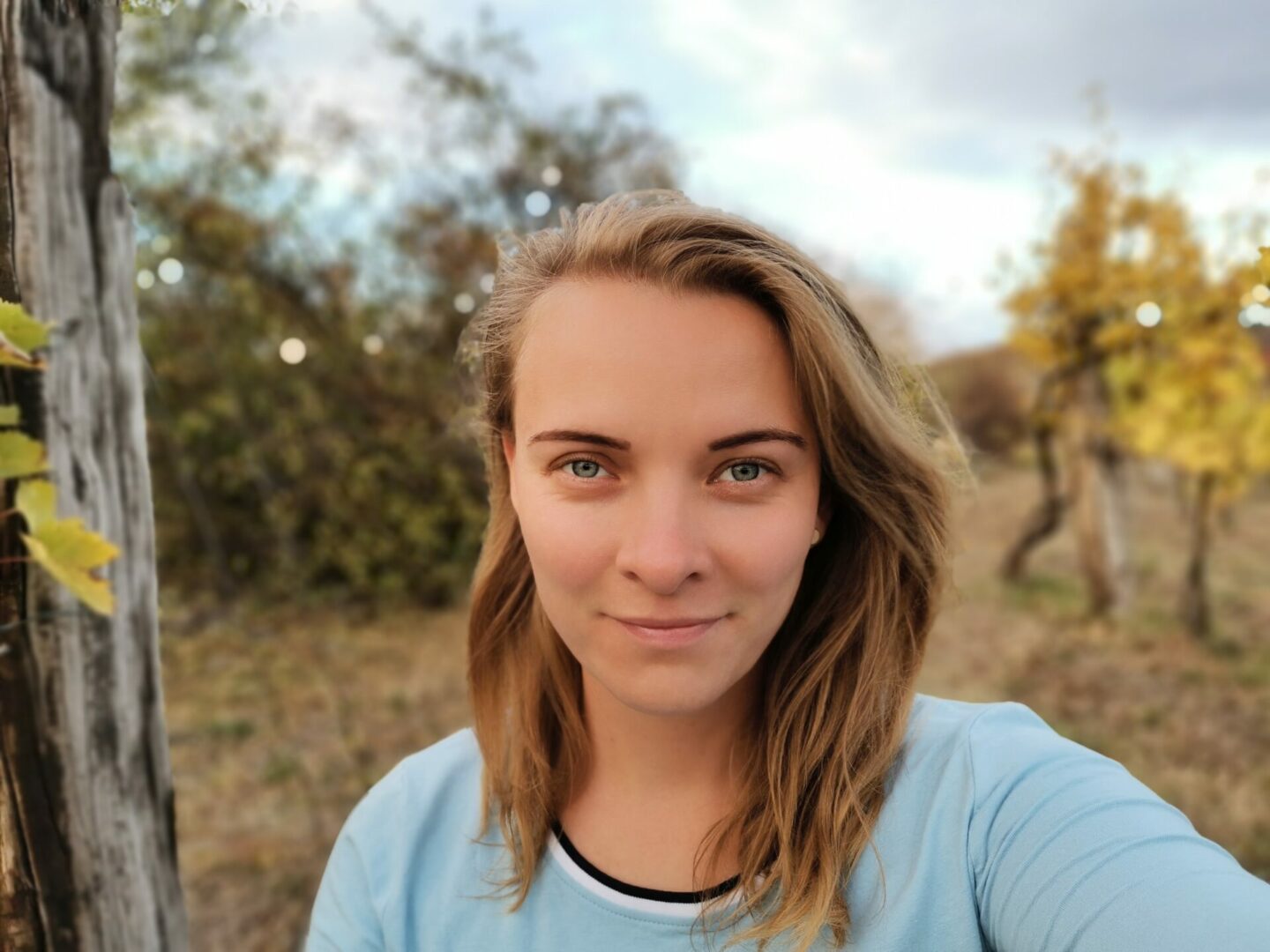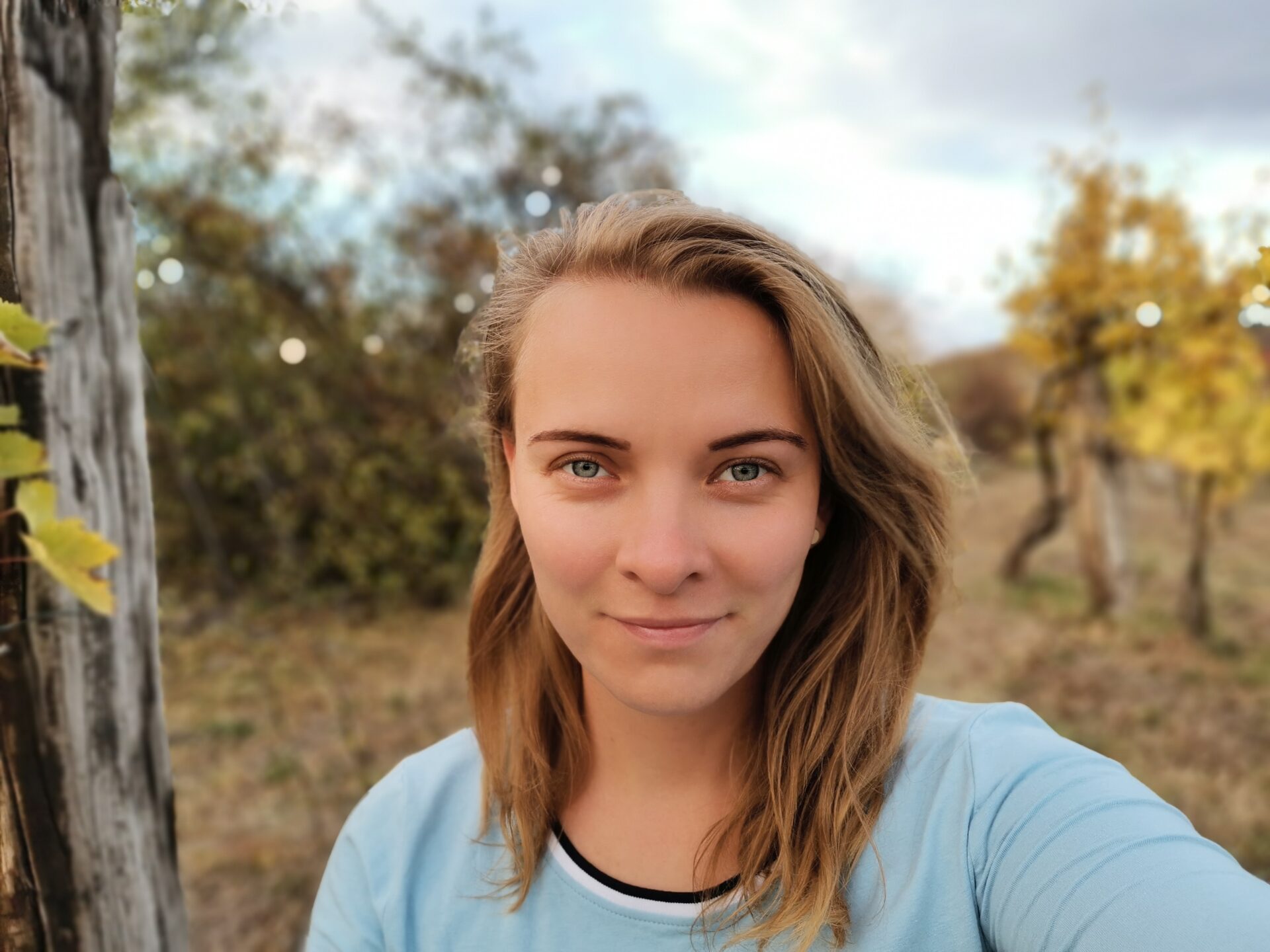 Dora Eva Hausel
I grew up in Tállya, in the Tokaj wine region, and my parents have been turning to the winery since I was a child. I studied here in Hungary, then in Germany, worked as a winemaker, and then there was a big change in my life.
I lived, traveled, gained experience, and sniffed as much knowledge as I could in Southeast Asia and later in Georgia, Tbilisi. I've learned a lot, but my desire for adventure never wears off. But now is the time to introduce you to the world of Deva wines and the Hungarian wine world as well.
Do you wanna join me?
Common Questions About Tokaji Wine
What is Tokaji wine?
Tokaji wine is the name of the wines from the Tokaj wine region in Hungary or the adjoining Tokaj wine region in Slovakia.

How to serve Tokaji?
Tokaji wines should be slightly chilled, but they'll benefit from being consumed a bit warmer than the typical white wine would be.

How to pronounce Tokaji?
Tokaji is pronounced "to-kai".
How to pronounce Tokaji Aszu?
Tokaji Aszu is pronounced "to-kai-ah-shu".
Where is Tokaji wine from?
Tokaji wine comes from Tokaj wine region in Hungary or the adjoining Tokaj wine region in Slovakia.
How long does Tokaji wine last?
Tokaji wine can be stored for many years; the higher qualities can be cellared for decades even. The greatest Tokaji wines are almost immortal!

Where is Tokaji wine made?
Tokaji wine is made in the northeastern region of Hungary, with the grapes coming from the Hungarian Furmint.

How do you drink Tokaji aszu?
Since Tokaji Aszu is a very sweet wine, it is best served chill, and paired with dishes that are heavily spiced or hot.