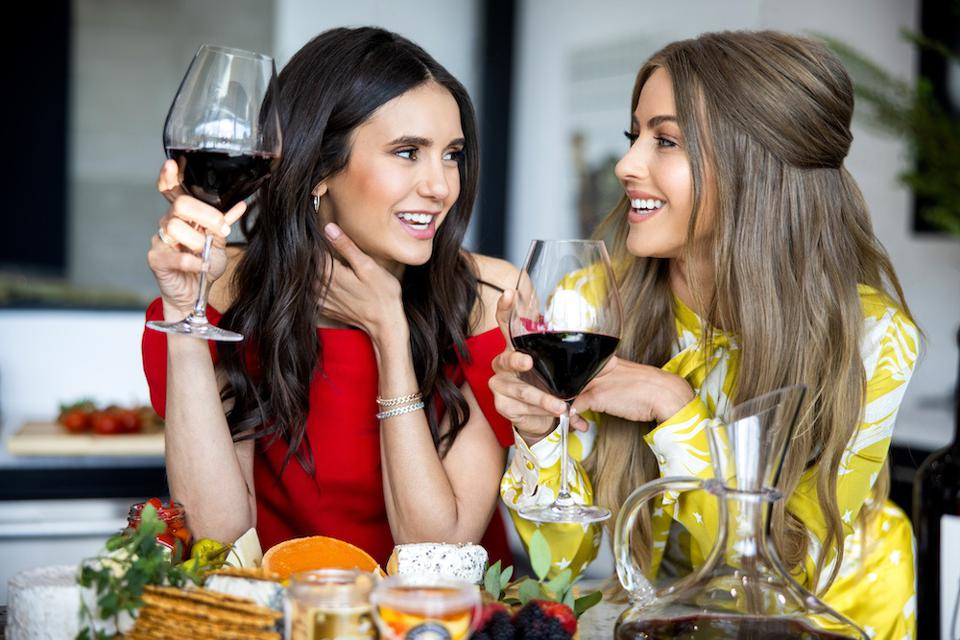 The wine industry is saturated with celebrity wine brands and labels claiming to be "healthier" for you. But what's real? And what's really good? It can get confusing! It's not like you can taste things online! Well, not yet, anyway.
So, who do you trust? What do you buy? Who do you turn to?
Take a deep breath. You're safe here. You can trust me.
I'm Paige Comrie, a WSET3 Advanced Wine Expert, Professional Taster, and American Wine Expert. But I'm also not a wine snob. I promise!
Here's your no B.S. review of Fresh Vine Wine. I tasted through the lineup and here's what I thought.
Fresh Vine Wine Review: I Tested Their Top Wines and Here's What I Think
Wine is such a personal thing. We all have unique palates and taste experiences, so we're going to gravitate toward different wines. The best way to know what you like is to taste things for yourself. But in the absence of that, tasting reviews and opinions from trusted others can be a great starting point!
I tasted through the Fresh Vine Wine lineup and jotted down my experience. You can use this as a reference point to decide for yourself if the wine sounds like something you'd enjoy or not.
The short answer? I loved it and thought it was an excellent choice for its price point and what it's advertised as. Let's get into the details…
What is Fresh Vine Wine?
Fresh Vine Wine is a premium wine label by Nina Dobrev and Julianne Hough. Inspired by their active lifestyles and focus on holistic health, they wanted to create a wine that reflects who they are. Their claim is that their wine uses top-quality fruit to craft wines that are low-sugar, low-carb, low-calorie, and great tasting.
I admittedly get a little peeved at marketing like this, because it insinuates that other wine is loaded with sugar, carbs, and calories. But the truth is, they're comparing their wines to major big-box grocery store wines. Not artisanally produced wines.
Fresh Vine Wine is, in fact, everything it claims to be – but that doesn't mean other wines aren't also. Most wines you'd buy direct from a winery in Napa, Sonoma, or other major wine regions are also going to meet these criteria. Mass-produced grocery store wine often is the exception to this rule.
What I do like is that Fresh Vine Wine is making wines like this easily accessible, now available at places like Whole Foods and Raley's. And the wine is delicious!
Fresh Vine Wine pulled in renowned winemaker Jamey Whetstone to round out their project. With over two decades of winemaking experience, he has perfected a holistic approach to winemaking from pruning to harvest. He prioritizes working sustainably, organically, and passionately – and it shows in the wines he crafts.
Where to Buy Fresh Vine Wine?
The easiest way to buy Fresh Vine Wine is directly from their website. You don't have to leave your house, you can order it in your sweatpants, and it gets delivered right to your door! You can shop through this link.
Alternatively, it's also available at Whole Foods, Raley's, and an assortment of other stores. You can use their store locator to find a retailer near you.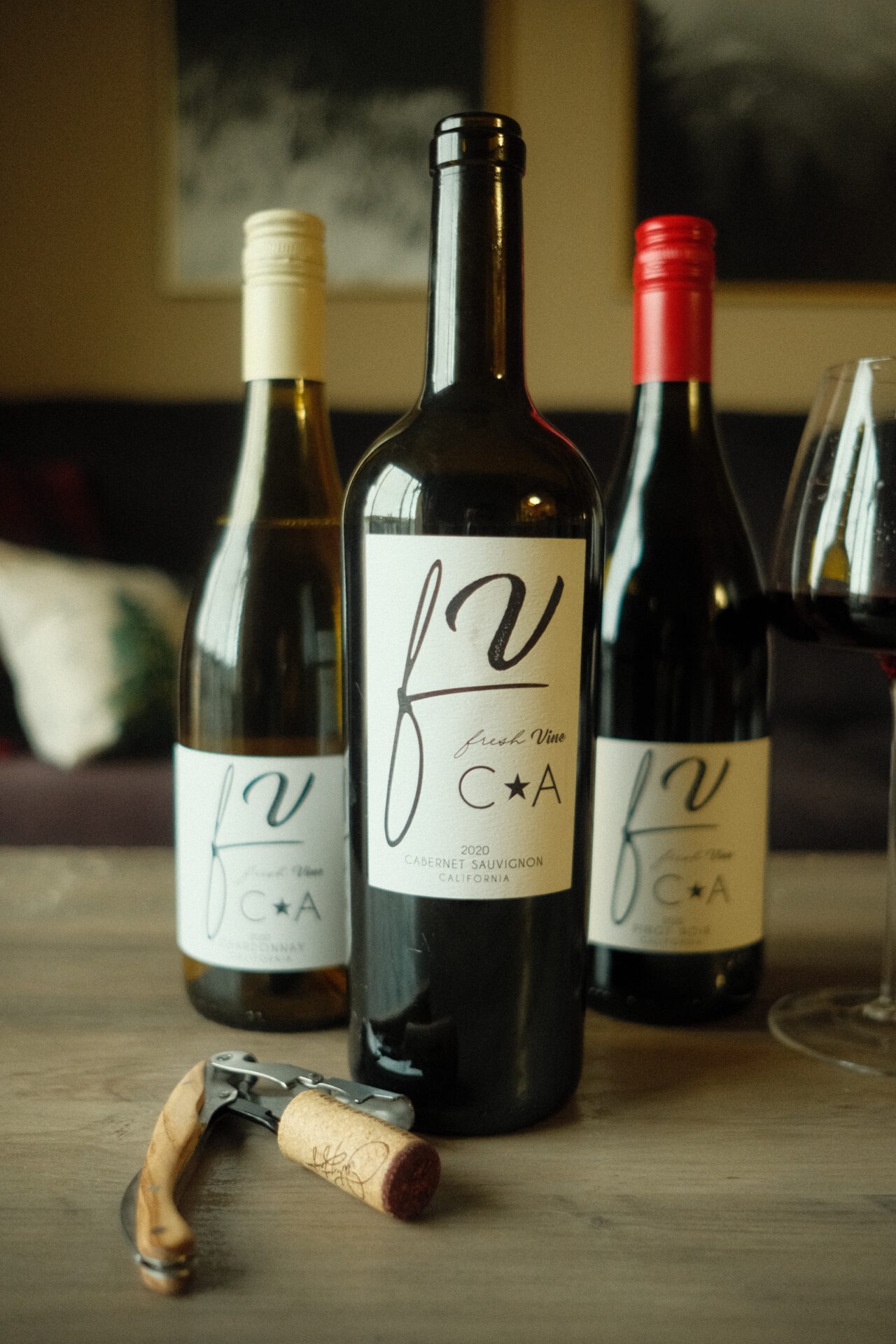 Is Fresh Vine Wine Good?: What You Can Expect
I tried Fresh Vine Wine's most popular wines and reviewed them as I would any wine – both through a professional lens (i.e. is the wine well-made and balanced) and also a personal lens (do I actually enjoy drinking this wine).
Let's start with my favorite – their juicy Chardonnay.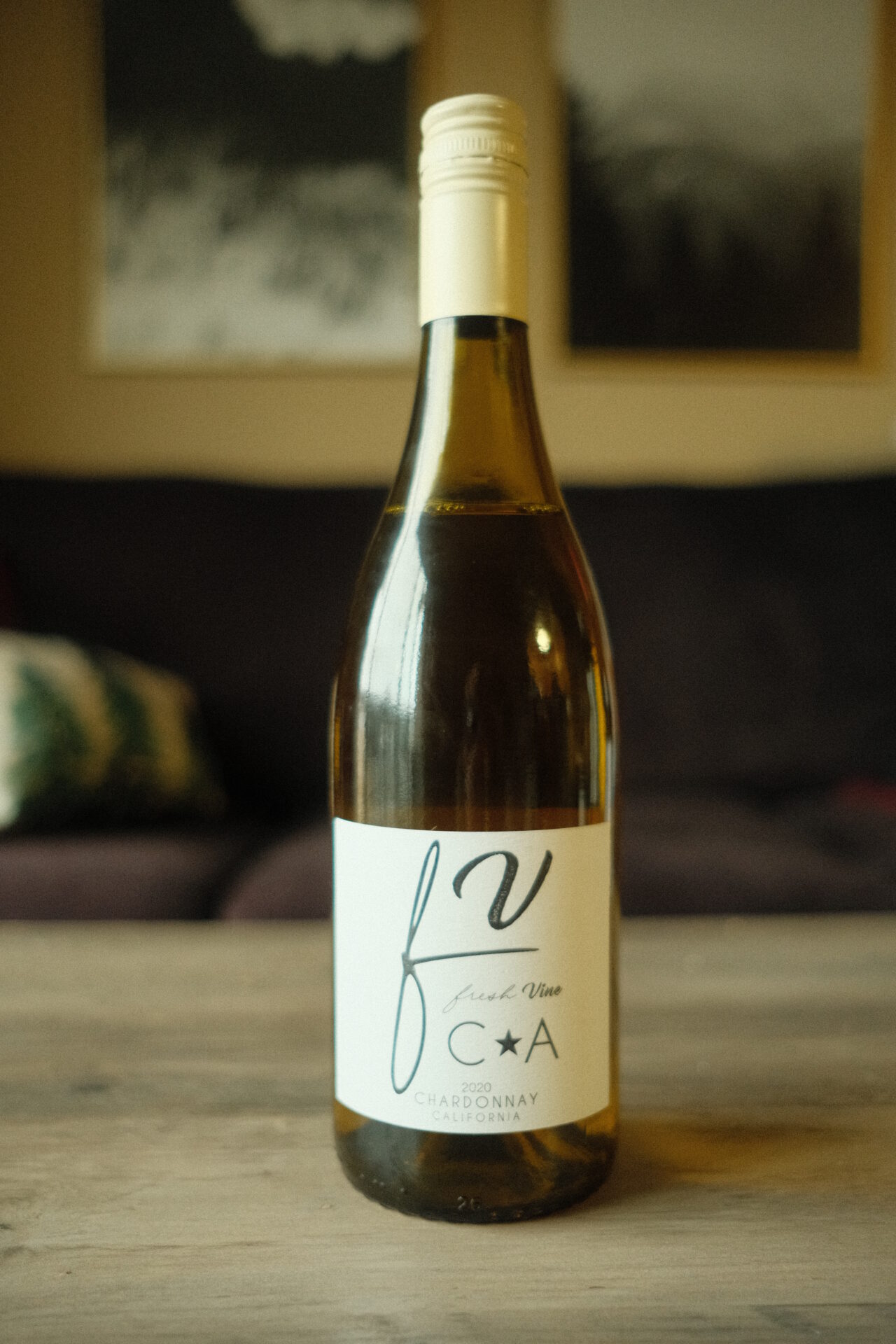 Fresh Vine Chardonnay Review
This Chardonnay leaps from the glass with mouth-watering aromas of citrus, banana cream pie, and ruby red grapefruit. It has a beautifully balanced racy acidity full of lychee, hazelnut, candied pineapple, and ripe pear.
I would easily sip this Chardonnay with girlfriends while catching up on the latest gossip in our lives! It's a really love, easy-drinking Chardonnay with layers of complexity.
The Chardonnay has 0.1g sugar, 2.8 carbs, 98 calories per 5oz glass, and is 13.5% ABV.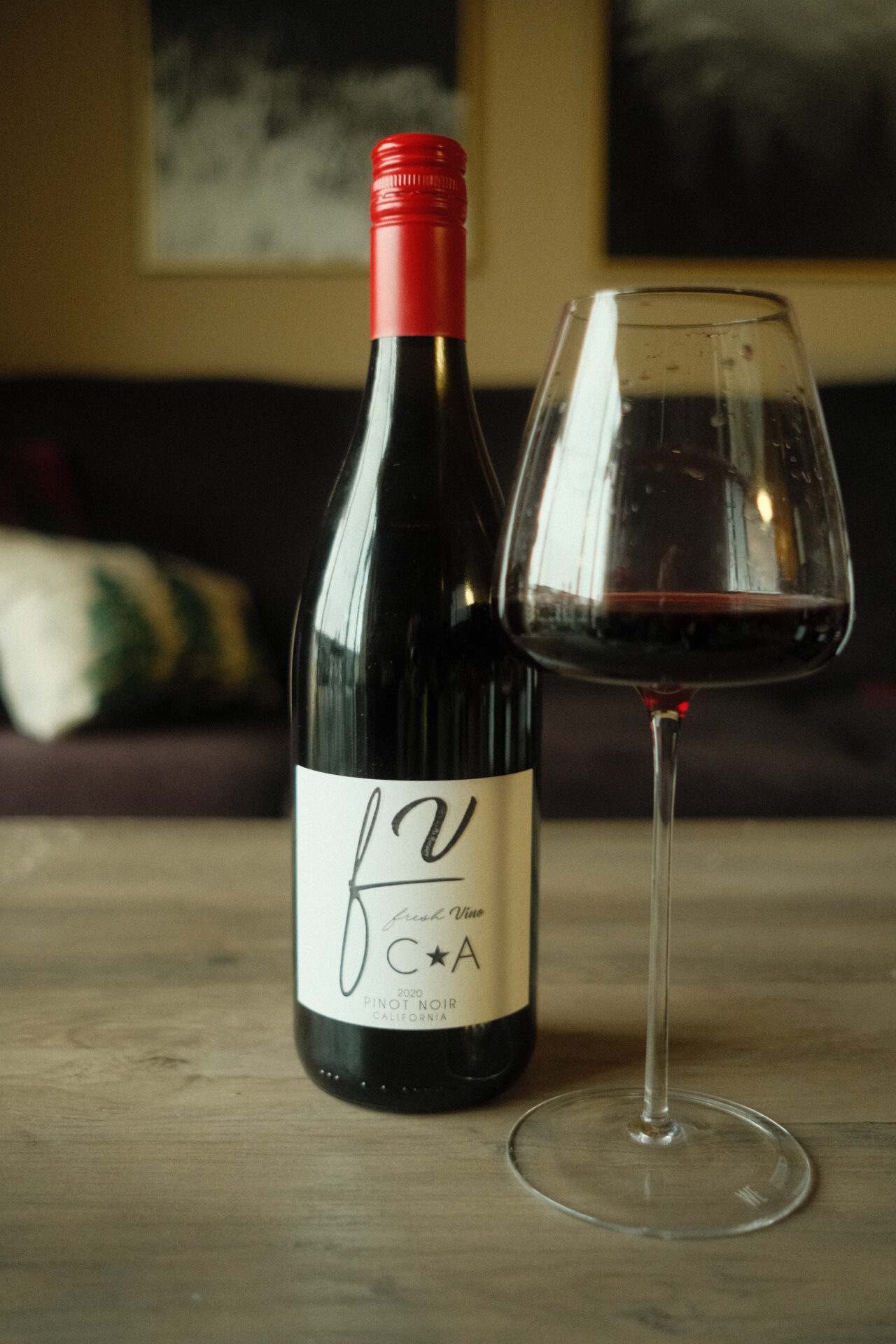 Fresh Vine Pinot Noir Review
I love the ruby red color of this Pinot Noir! To be honest though, I was a bit nervous pouring a glass of this. Pinot Noir is my favorite wine variety, but I'm also very picky about it! With that said, i was absolutely blown away by this wine, especially at its price point under $20.
The first aromas you get from the glass are big floral notes of rose petals, followed by dark cherry, baking spices, and mint tea. I wish it had just a dash more acidity, but it more than makes up for it with its long, lingering finish.
The Fresh Vine Pinot Noir has 0.3g sugar, 3.7 carbs, 101 calories per 5oz glass, and is 13.5% ABV.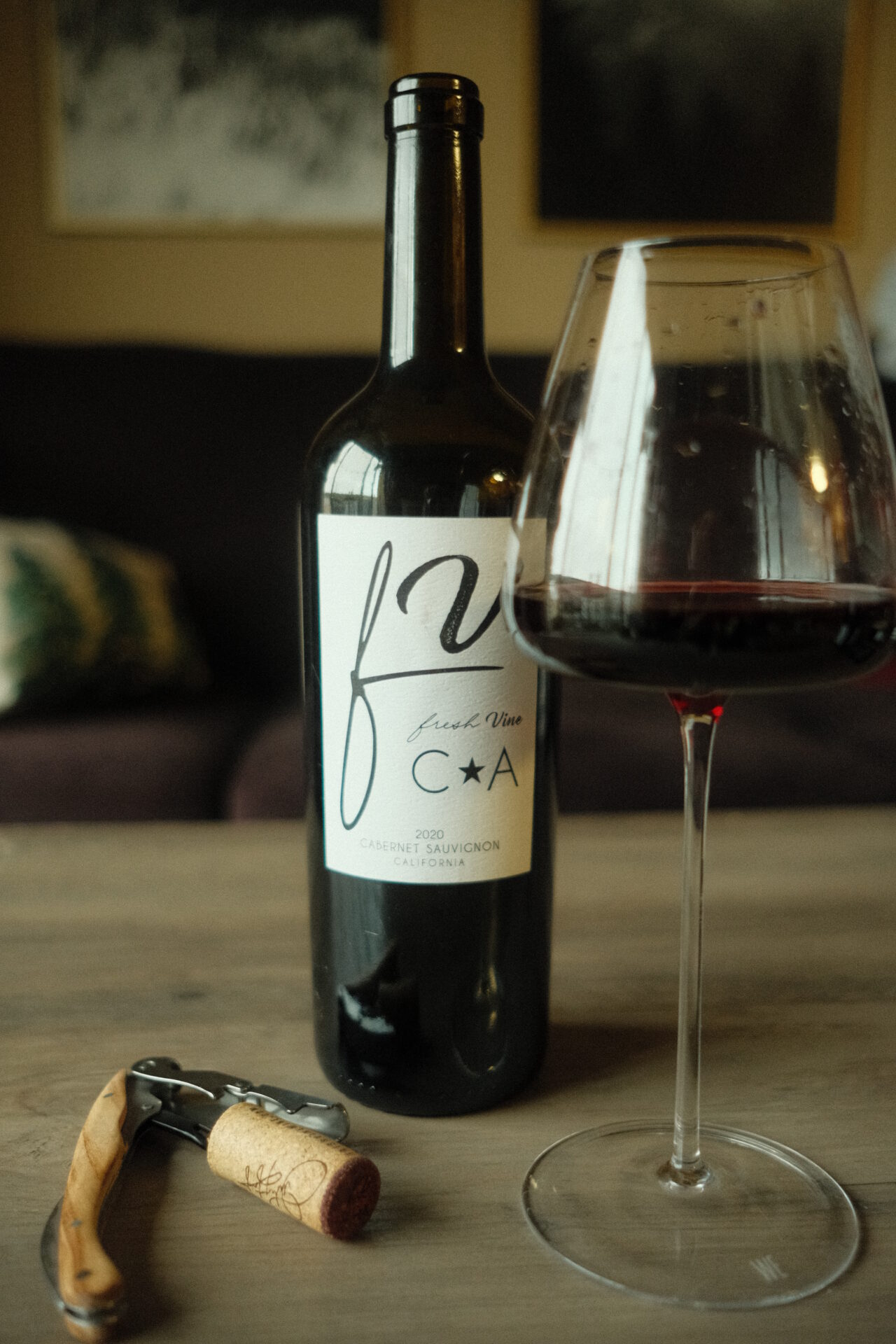 Fresh Vine Cabernet Sauvignon Review
I recommend letting this one open up in the glass for a few minutes prior to sipping. It was a bit tight upon first glance. After it had a chance to aerate, however, it opened up to display a rich, expressive nose full of blackberry pie, overripe dark cherries, and baking spices. In the finish, you'll note just a dash of dark chocolate.
The Cabernet is medium-bodied with a long finish with supple tannins.
This wine is perfect for a good "Netflix and Chill" night (while watching a movie about wine, of course!). It's bold, moody, and perfect for getting cozy with.
The Fresh Vine Cabernet Sauvignon has 0.4g sugar, 3.9 carbs, 103 calories per 5oz glass, and is 13.5% ABV.
Final Thoughts: Should You Buy Fresh Vine Wine?
I was first attracted to trying Fresh Vine Wine because I'm obsessed with Nina Dobrev – especially after watching the Vampire Diaries! Add on top of that their co-founding winemaker is Jamey Whetstone, who's iconic in Napa Valley, and I couldn't resist.
I'm absolutely glad I tried these wines and would highly recommend them to anyone who wants to know for sure the sugar, carbs, and calories in their wine. They were delicious, well-balanced, and thoughtfully crafted.
More Wine Posts You'll Love...