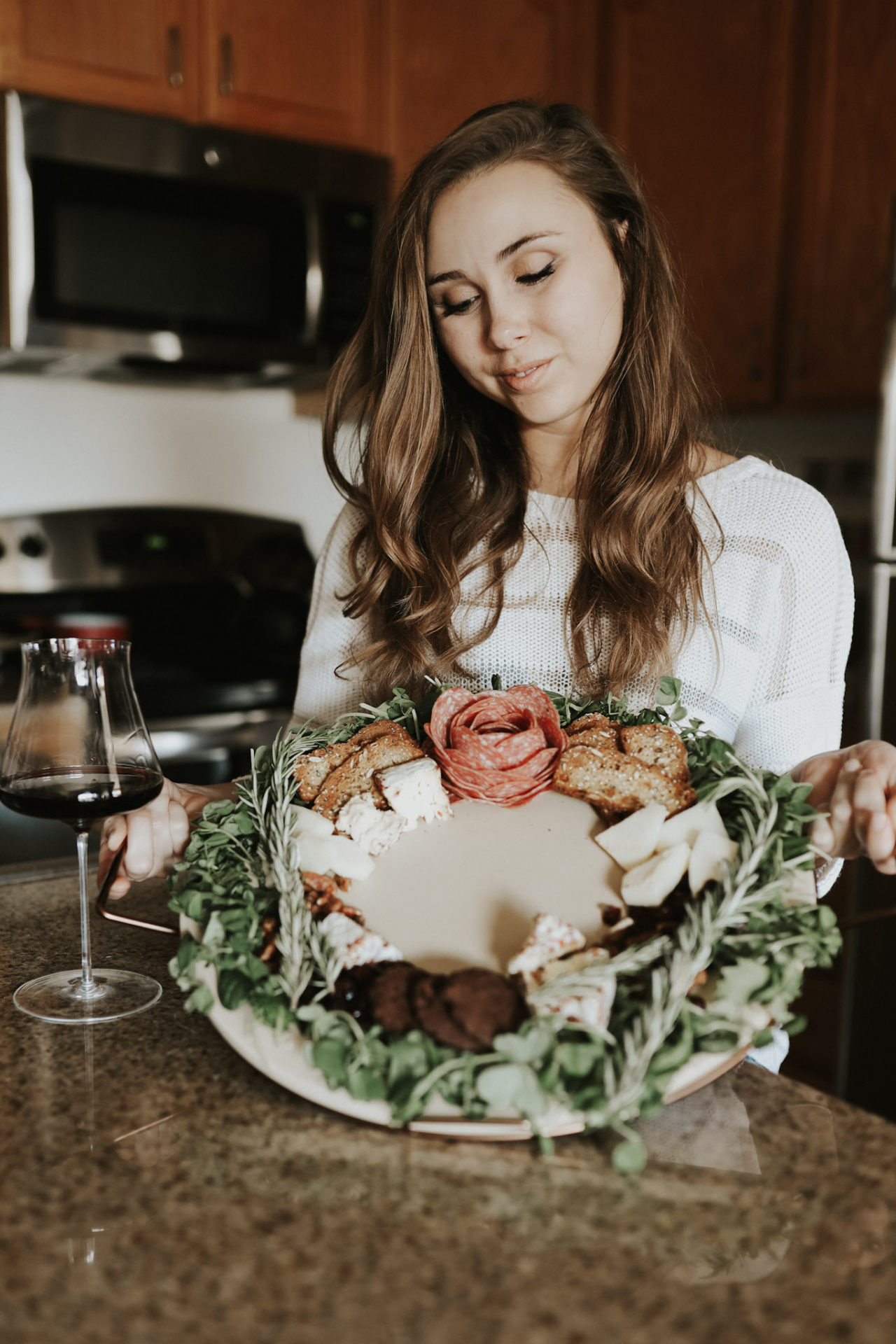 Get inspired with these holiday charcuterie board ideas!
Festive charcuterie boards are the perfect addition to your holiday feast. They're nice to look at, inspire fun wine pairings, and, most importantly, are delicious. It can be easy to get lost in the world of artisan meats and locally-sourced cheeses. but don't worry—I'm here to help!
If you're needing a little guidance before crafting your charcuterie board, check out How to Craft the Perfect, Simple Charcuterie Board DIY!
If you're looking for a Christmas-themed appetizer that will impress your guests, look no further than this holiday burrata board. This festive charcuterie board features all the traditional Christmas flavors, from creamy burrata to tart cranberries. It's the perfect way to start off any holiday gathering!
One of the best parts of the holiday season is indulging in all of your favorite festive treats. If you're looking for a unique twist on the traditional Christmas feast, why not try a candy charcuterie board? This sweet twist on the classic charcuterie board is sure to be a hit with kids and adults alike. Simply gather your favorite Christmas candy and arrange it on a platter or plate. Be sure to include a variety of colors and flavors to create an eye-catching and delicious display. Christmas candy charcuterie boards are the perfect way to indulge your sweet tooth this holiday season!
Holly Jolly Kids Snacks Boards
Christmas is a great time to get together with family and friends, and there's no better way to celebrate than with this snack board! This festive board is packed with a great variety of veggies, cookies, and festive dips. Dip into this Christmas charcuterie board and enjoy all of the holiday flavors!
Christmas cookie boards are a fun way to celebrate the holiday season. Christmas cookie boards are perfect for sharing with loved ones and offer a little something for everyone. Best of all, they're easy to make! Simply gather up your favorite Christmas cookies and arrange them on a plate or cutting board. Add some festive Christmas decorations and you're good to go! So this holiday season, skip the traditional Christmas dessert and try something new with a Christmas cookie board. Your friends and family are sure to love it!
Easy Holiday Dessert Board
Christmas cookie boards, or Christmas charcuterie boards, are a fun and festive way to enjoy all your favorite holiday cookies in one place. Simply choose a variety of Christmas cookies that you love, and arrange them on a board or platter. Add a few Christmas-themed decorations, such as mini trees or candy canes, and you've got a beautiful and delicious Christmas cookie board that will be the hit of any holiday party.
Common Charcuterie Board Questions
How to make a holiday charcuterie board?
A holiday charcuterie board is all about adding your favorite Christmas inspired foods. If you're stuck on how to start putting it all together, check out How to Craft the Perfect, Simple Charcuterie Board DIY !

What do you put on a charcuterie board for Christmas?
Some delicious foods you can add to your holiday board include charcuterie meats, cheeses, olives, roasted nuts, creamy spreads, crackers, veggies, and herbs. I also love to add some sweet bites like dried fruits, chocolate-covered nuts, candy canes, and Christmas cookies.
If you make a Christmas-inspired charcuterie board, take a picture on Instagram and tag me @winewithpaige!
Other Charcuterie Posts You Might Like