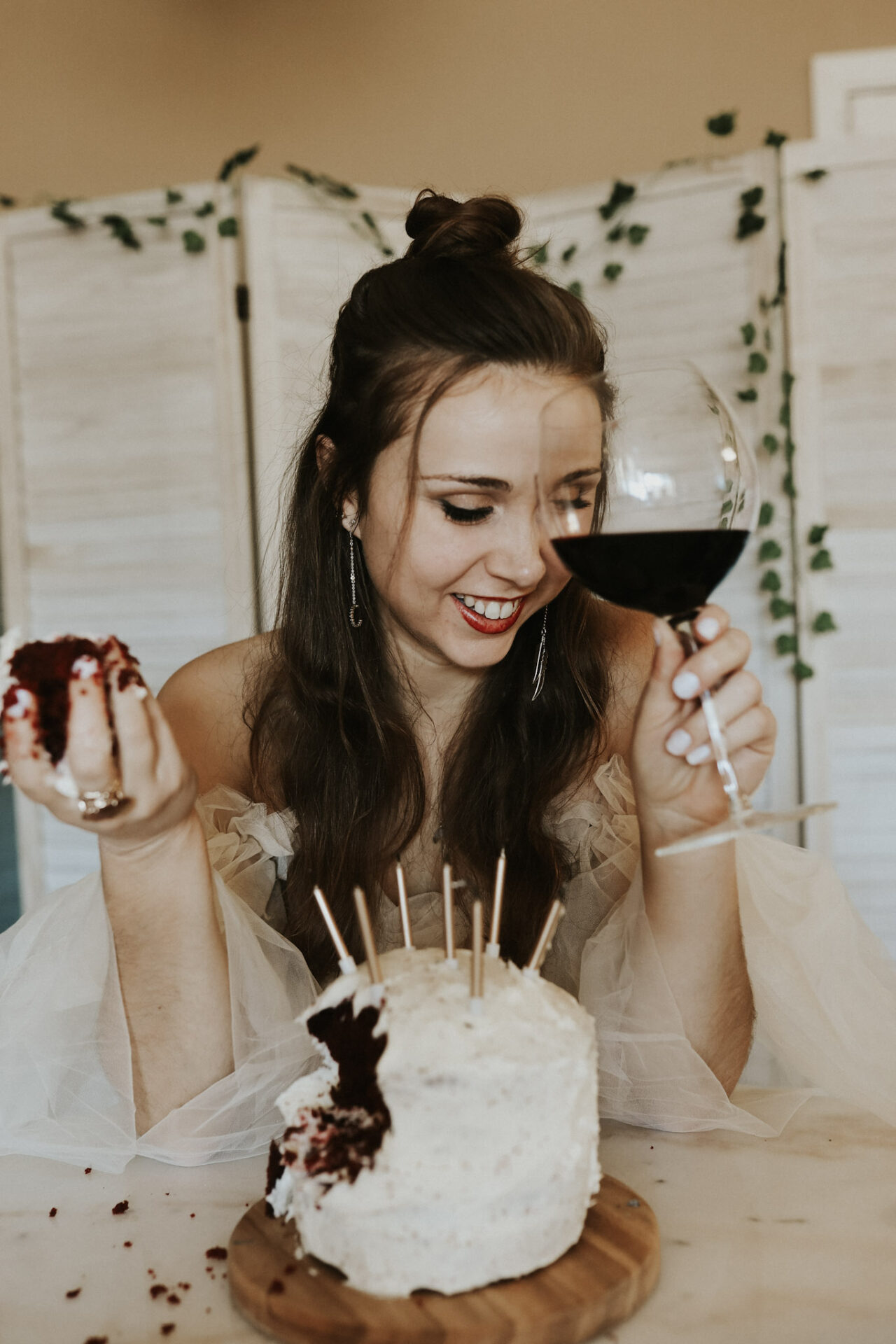 Whether you're a wine lover or a chocoholic, you'll appreciate this divine combination of two of the world's favorite indulgences into one decadent experience – chocolate wine.
There's nothing quite like a glass of chocolate wine to get your taste buds tingling. With its deep, rich flavor, it's the perfect drink for those who love their wine with a kiss of sweetness. Whether you're enjoying it on its own or with another dessert, chocolate wine is always a crowd pleaser.
Chocolate wine is made in one of two ways:
Infusing red or white wine with chocolate and/or chocolate flavors. Winemakers may potentially also include cream or fruit extracts to soften the intensity of the wine's acidity and tannins.

Combining red wine, cream, and chocolate to create a chocolate liqueur.
If you're looking for something a little different to add to your repertoire, chocolate wine is definitely worth checking out. While still largely considered a novelty wine by most, it's a wonderful way to unwind on a cold winter's day or celebrate a sweet holiday, like Valentine's Day!
11 Best Chocolate Wines for You To Try
In Conclusion…
Chocolate wine can be a truly delicious, decadent treat, and there are a wide range of options to choose from! While some of the snobbier, more traditional wine crowd might frown upon the addition of chocolate to wine, I vote we don't take things too seriously! After all, wine is meant to be enjoyed, whatever that means to the drinker themselves.
Have I missed any of your favorite chocoalte wines? Let me know below – I'm always on the lookout for new wines to review!
Chocolate Wine FAQs
What temperature to serve chocolate wine?
This is up to your preference! I personally enjoy mine at room temperature, as I feel the texture is more cozy and decadent this way. Alternatively, some people will serve it chilled, or even on the rocks. Experiment and see how you enjoy it best!
As an added bonus… consider really hyping up the sweet notes and serving your glass of chocolate wine with a swirl of whip cream on top! Cheers!
Where to buy chocolate wine?
There are typically a few options for chocolate wine at local wine shops. Additionally, I've linked my suggestions above to websites that offer shipping to most U.S. states.
Is chocolate wine really wine?
Yes… and no! Chocolate wine has two main styles: those that are wine-based and have added ingredients, and those that are cream-based but have a splash of wine in them. Either way though, wine is involved in the process!
What do you eat with chocolate wine?
Chocolate wine tends to be pretty sweet, so it's great paired with other foods that match its sweetness level or simply enjoyed solo. One of our favorite ways to enjoy chocolate wine is to pour it over ice cream. Yum!
How much alcohol is in chocolate wine?
Typically chocolate wine ranges in ABV from 10-14%, similar to other table wines. Check the bottle you're considering purchasing for details – it's required to be on the label!