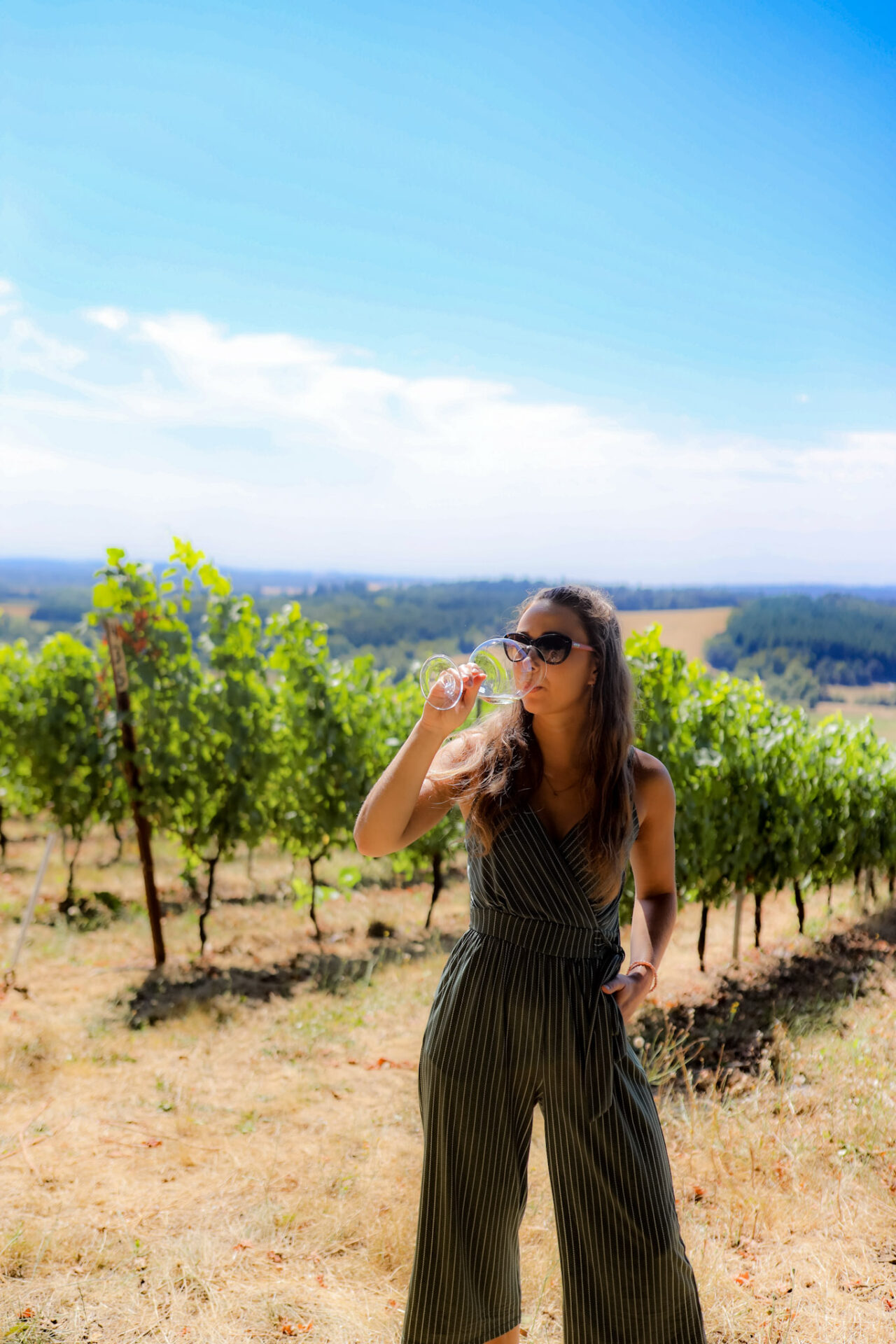 Rogue Valley Wineries
Located in the sun-drenched Southern Oregon wine region, Rogue Valley wineries have something for everyone – a diverse range of wines, fine dining, outdoor adventures, culture, history, and more.
Rogue Valley Wine Country is home to over 70 different grape varieties 30 distinct wineries. The area can easily be divided into several different routes or wine trails: Applegate Valley Wineries (a nested-AVA of Rogue Valley), Jacksonville (a quaint, charming town full of history), and Ashland wineries (an up-and-coming town known for their Shakespeare Festival).
Take your pick, or easily venture between them all for a full day of wine tasting – everything is within close enough proximity for a day trip to Rogue Valley wineries.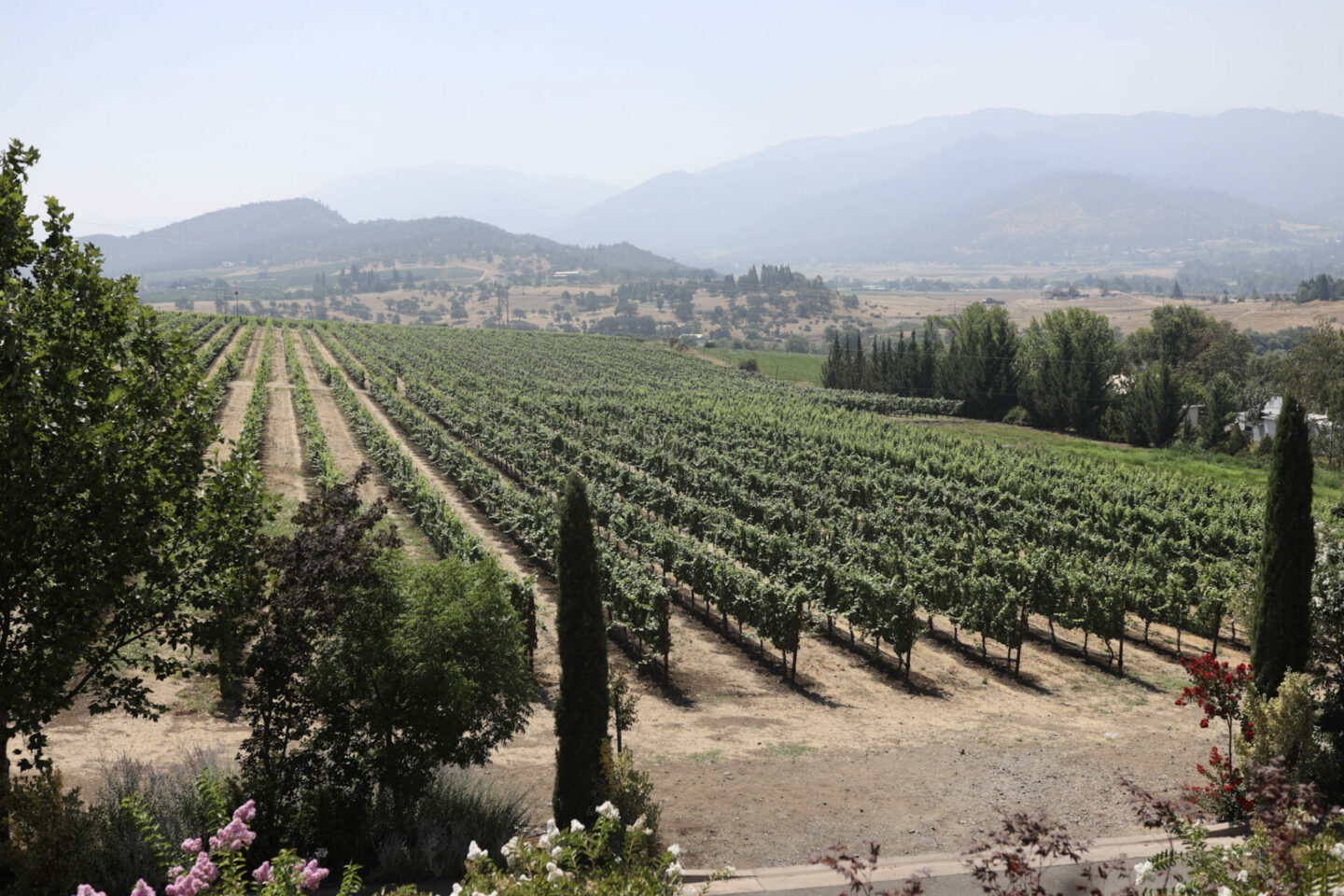 About Rogue Valley Wineries
The Rogue Valley AVA is defined by the wild and scenic Rogue River, which moderates temperatures and contributes to drastic diurnal shifts (differences between daytime and nighttime temperatures). These temperature shifts preserve grape's acidity and slow the ripening season for full flavor development, allowing the grape to ripen during the day and rest at night.
Because of the unique climate and range of microclimates, a wide assortment of grapes can be grown in the area. You'll find everything from complex, earthy Pinot Noirs to full-bodied, luscious Cabernet Sauvignon.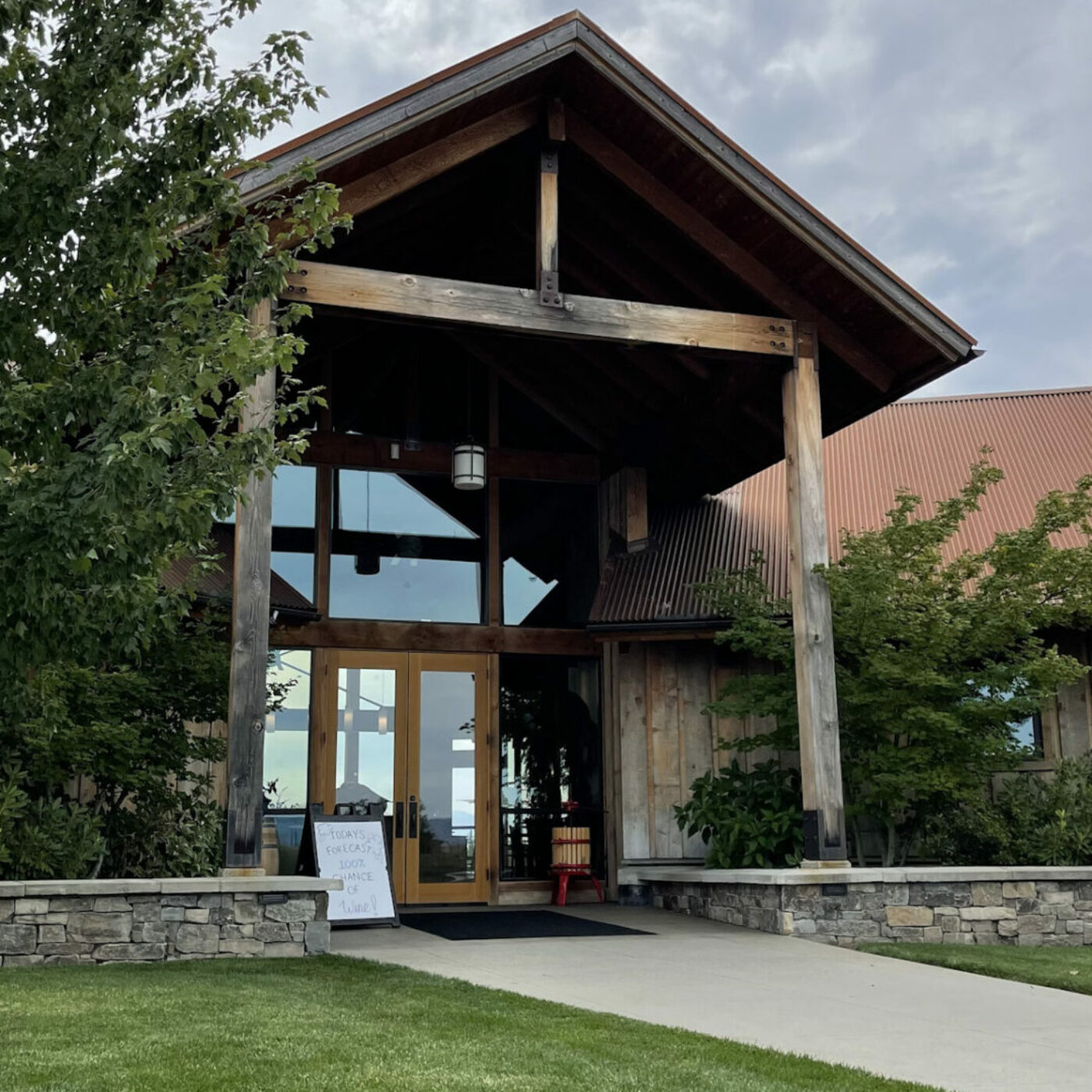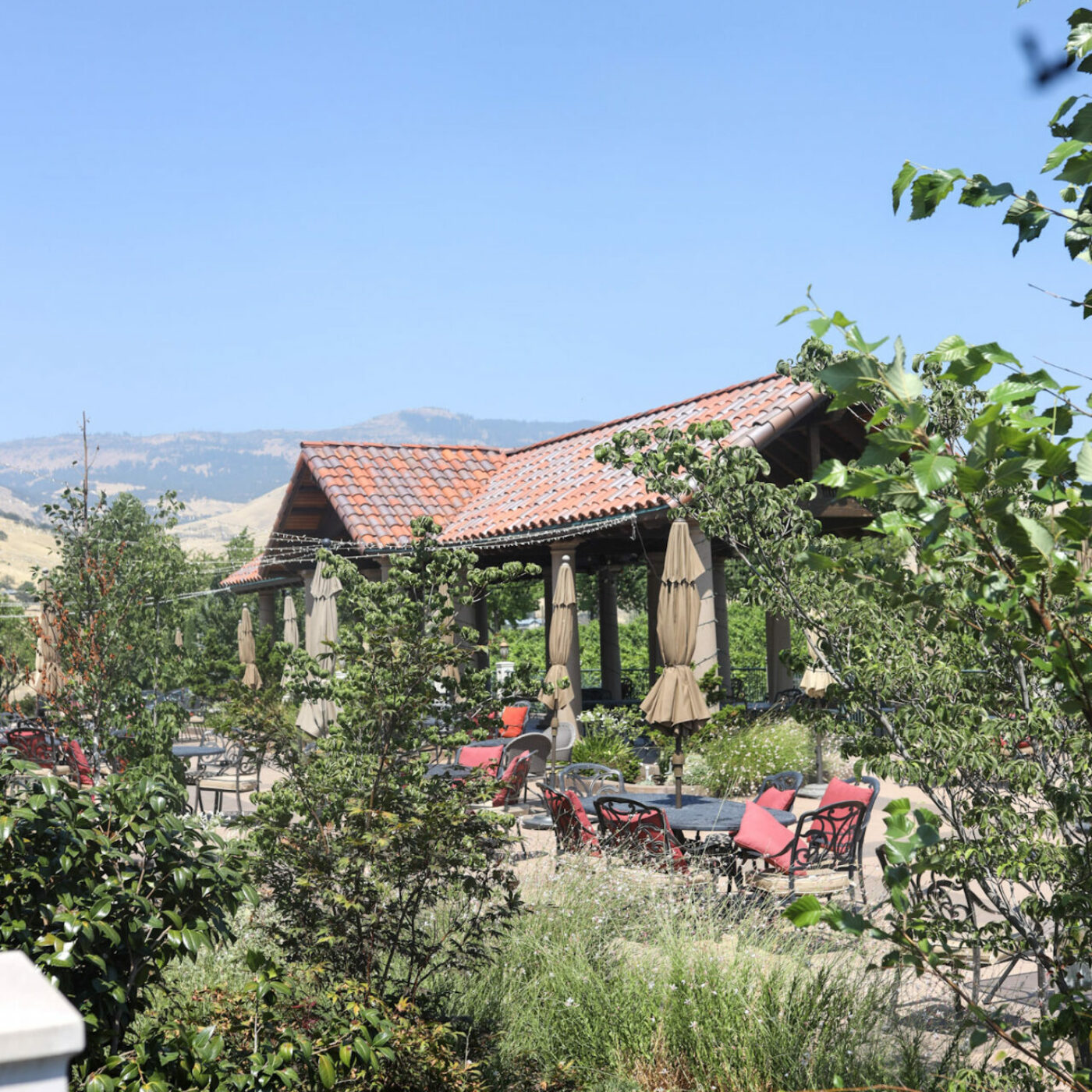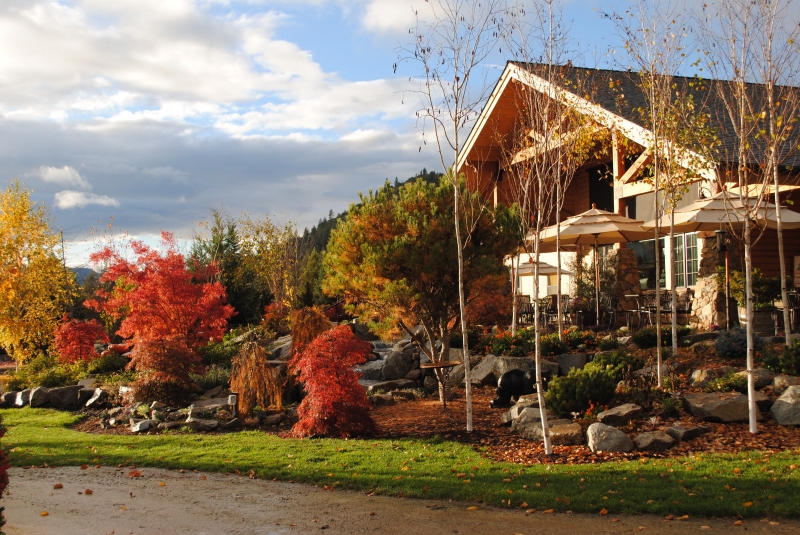 Applegate Valley Wineries
The Applegate Valley AVA is contained wholly within the larger Rogue Valley AVA. Officially established as a wine region in the year 2000, its winemaking history goes back far beyond – to the year 1845, when the first Pacific Northwest winery was established
Established in 2000, the Applegate Valley AVA is contained wholy within the larger Rogue Valley AVA – but its history goes back far beyond the year 2000.
The Applegate River flows throughout the wine region. That, combined with the mountain ranges, provides an ideal terroir for grape growing, shielding the area from direct ocean influence and moderating temperatures.
Apricity Vineyard – Apricity Vineyard is named for the warmth of the sun. Here you'll find a charming, boutique Applegate Valley winery experience. Learn more about Apricity Vineyards here.
Foris Wine – One of the first wineries in present-day Rogue Valley. Great wine, even better stories. Learn more about Foris Wines here.
Troon Vineyard – Exceptional wines and biodynamic vineyards in Applegate Valley. They also have a group of vacation rentals… the perfect place to stay for wine tasting in Rogue Valley! Learn more about Troon Vineyards here.
Plaisance Ranch – Working ranch and Applegate Valley wines. Learn more about Plaisance Ranch here.
Red Lily Vineyards – Discover wines with a sense of place and get a real feel for Applegate Valley Wineries. Red Lily is a boutique winery. Learn more about Red Lily Vineyards here.
Schmidt Family Vineyards – Three generations of winemakers craft wines at Schmidt Family Vineyards, a family-owned and operated Applegate Valley winery. Enjoy their delicious wines and wood-fired pizzas. Learn more about Schmidt Family Vineyards here.
Schultz Glory Oaks – Meet with wind dog, Mick, who will guide you through a tasting. 😉 Enjoy sustainably farmed wines, bring a picnic, and enjoy panoramic mountain views. Learn more about Schultz Glory Oaks here.
Valley View Winery – One of the first wineries in Oregon, Valley View is a charming, picnic-friendly winery. Learn more about Valley View Winery here.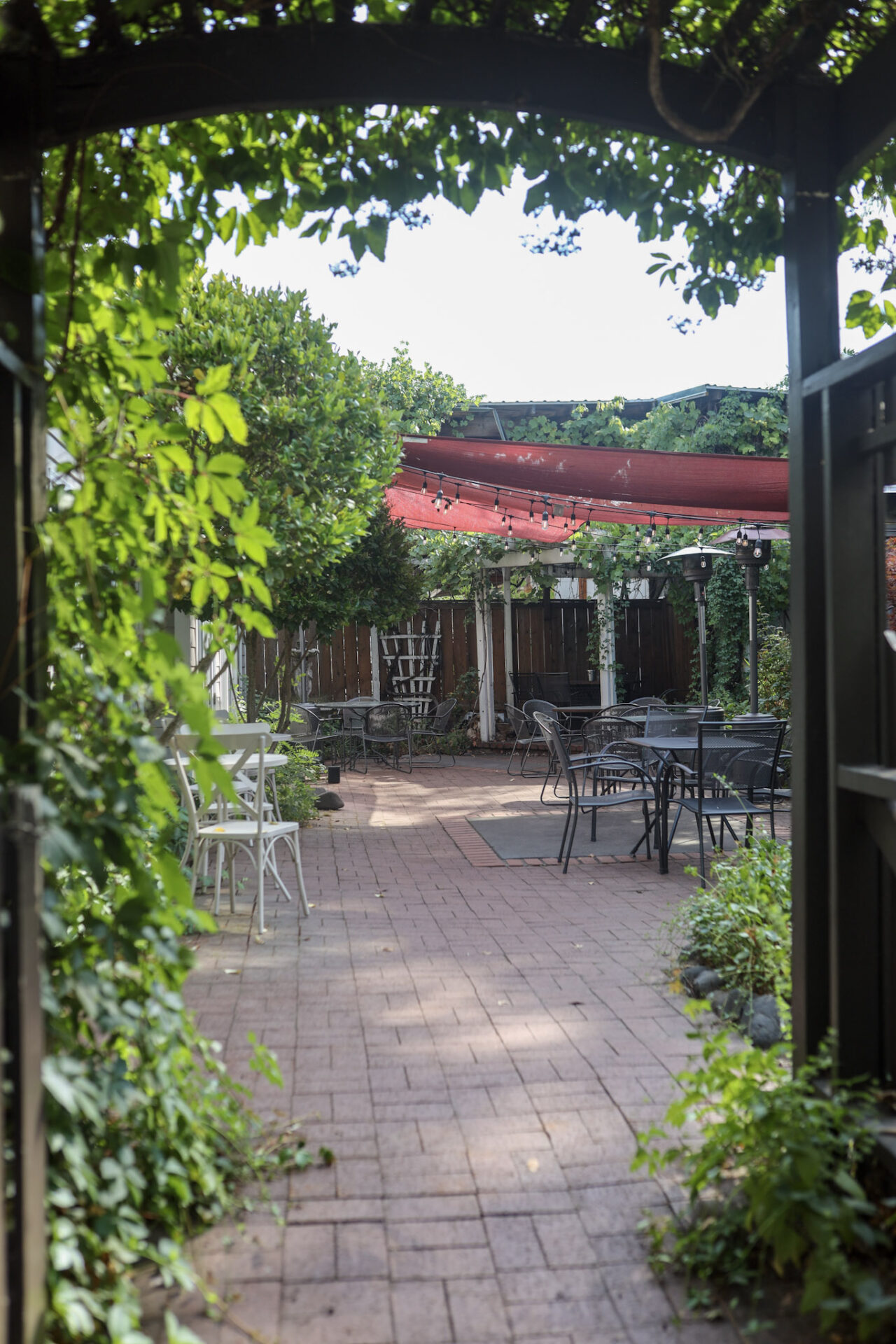 Jacksonville Oregon Wineries
Located in the heart of Southern Oregon wine country, Jacksonville is wholly contained within the Applegate Valley sub-AVA. Here, you can find a handful of winery tasting rooms specifically along its own Jacksonville Wine Route. These wineries range from charming, urban downtown Jacksonville Oregon wineries (that are walkable!) to rural wineries featuring expansive views from their outdoor patios. The choice is yours to explore!
Awen – Boutique Jacksonville winery, led by two amazing friends. One of my top recommendations! Learn more about Awen here.
Anchor Valley – Rock & Roll combined with wine. Learn more about Anchor Valley here.
DANCIN Vineyards – Named after the passionate owners (Dan & Cindy), DANCIN Vineyards has roots in a love story. Learn more about their story here.
Hummingbird Estate – This Rogue Valley winery is also home to a charming bed & breakfast. Relax, sit back, and unwind with a glass of wine! Learn more about Hummingbird Estate here.
Quady North – Located on their estate vineyard, Quady North offers spectacular views of Applegate. Learn more about Quady North here.
Rellik Winery – This hot pink tasting room is also home to an Alpaca farm! Learn more about Rellik Winery here.
South Stage Cellars – A quaint and charming tasting room just off Jacksonville's main street. I loved their rustic garden area — it's perfect for unwinding after a long day! Learn more about South Stage Cellars here.
Daisy Creek Vineyards – Family-owned & operated, Daisy Creek Vineyards is a story of a passionate couple who believed in a dream. Learn more about Daisy Creek Vineyards here.
Dos Mariposas – With views of Table Rock and sprawling fields of lavender, Dos Mariposas is a beautiful Rogue Valley winery just outside of Jacksonville. They are open for select events, with a regular tasting room under construction and opening soon! Learn more about Dos Mariposas here.
Rogue Valley Wineries F.A.Q.'s
How many wineries are in the Rogue Valley?
Rogue Valley Wine Country is home to over 70 different grape varieties and more than 33 distinct wineries.
Why is it called the Rogue Valley?
The main river that runs through the area was named the "River of Rogues" in the early 19th century by fur traders. Prior to these European-American settlers, the area was primarily inhabited by the Shasta, Takelma, and Rogue River Athabaskan tribes of Native Americans.
More Oregon Wine Posts You'll Love