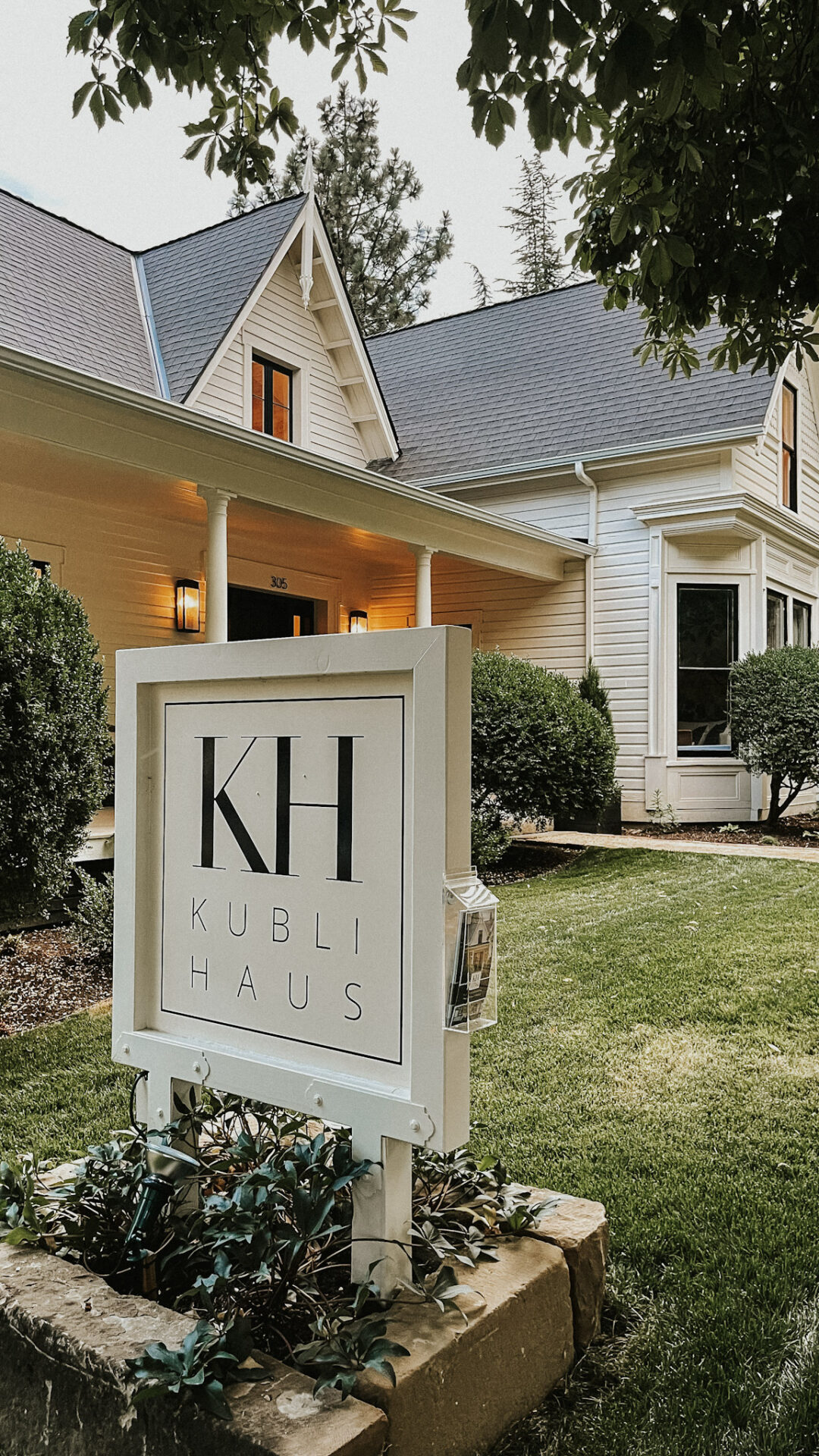 If you're looking for a quiet, small-town weekend getaway with all the creature commforts of the big city, Jacksonville, Oregon is the perfect destination. The Rogue Valley has become known for its wonderful selection of family-run wineries, but this gold rush town has more to offer than just incredible tastings. Between delicious downtown restaurants, an eclectic mix of independent shops, and incredible live music, there's a lot to explore!
Before you see for yourself all this smalltown has to offer, check out this guide I've created of the best Jacksonville, Oregon hotels! These stays are sure to leave you feeling well-rested and relaxed.


Best Jacksonville, Oregon Hotels
Kulbi Haus
You'll get the best of both words when you stay at this beautifully renovated, Victorian home. Kulbi Haus is located in the heart of Jacksonville's historic district, and is only two short blocks away from the coffee shops, wine tasting rooms, bars and restaurants you'll find along California Street. This 160-year-old landmark offers all the luxuries and comforts of the 21st Century, and you're sure to fall in love with its classic design.
If you stay here, be sure to enjoy your morning coffee or sip a glass of wine on the wrap-around porch!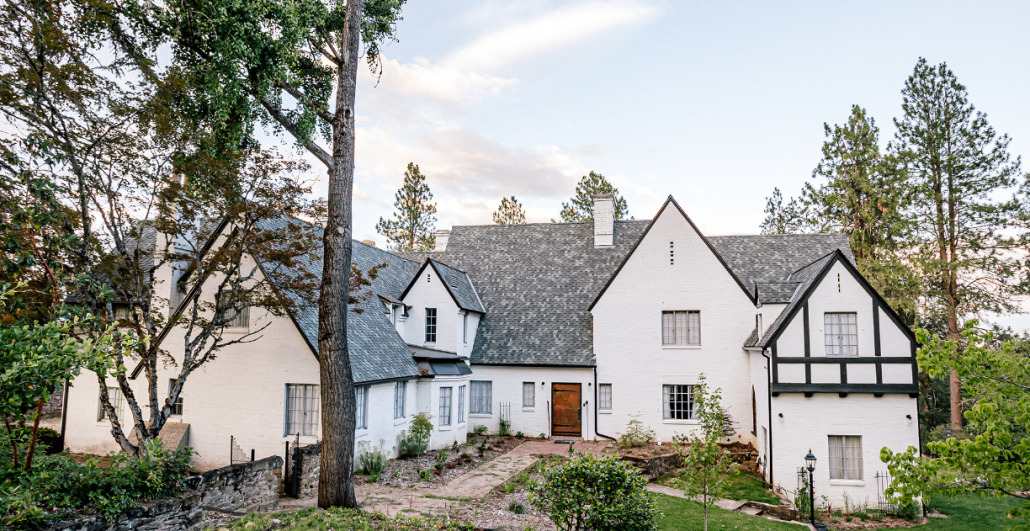 Hummingbird Estate
The Hummingbird Estate offers an unforgettable stay and breathtaking views. You'll drive through vineyards and an old-growth forest before being greeted by this white-gabled home. This charming bed and breakfast boasts a handful of suites to choose from, but you could also opt to have a private home experience in the Vineyard Cottage.
The Hummingbird Estate has its own wine tasting room, but you'll also be surrounded by more wineries and vineyards than you could possibly explore in one day. This stay will have you falling in love with the wine and the cottage core design!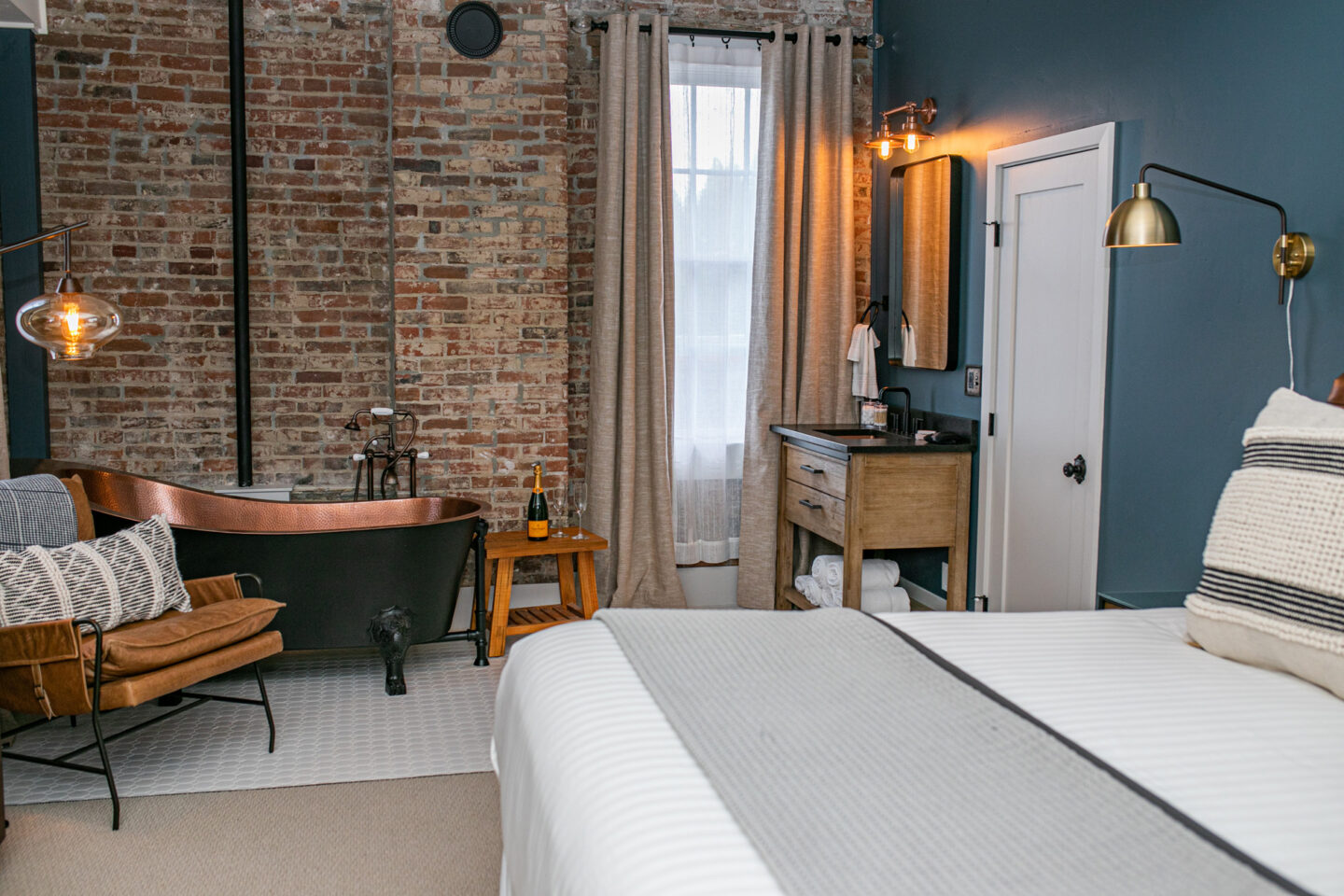 Jacksonville Inn
Modern charm meets delicious tradition at this beautiful, eight-room boutique hotel found in the middle of downtown Jacksonville. There's plenty of incredible wineries nearby, but I recommend you check out the inn's incredible wine bar, too. There's quite literally something for everyone here, with an enormous selection of more than 1,000 wines! If you book a table at the restaurant, be sure to ask the friendly staff for a pairing recommendation.
The Jacksonville Inn is a great option if you love the hustle and bustle of downtown, but if you're looking for something a little more quiet and secluded, they also offer cozy cottage suites just a few blocks away.
Did I mention that the Jacksonville Inn was once named the most romantic hotel in Oregon? No matter which location or room you book, you'll have a wonderful time with your significant other.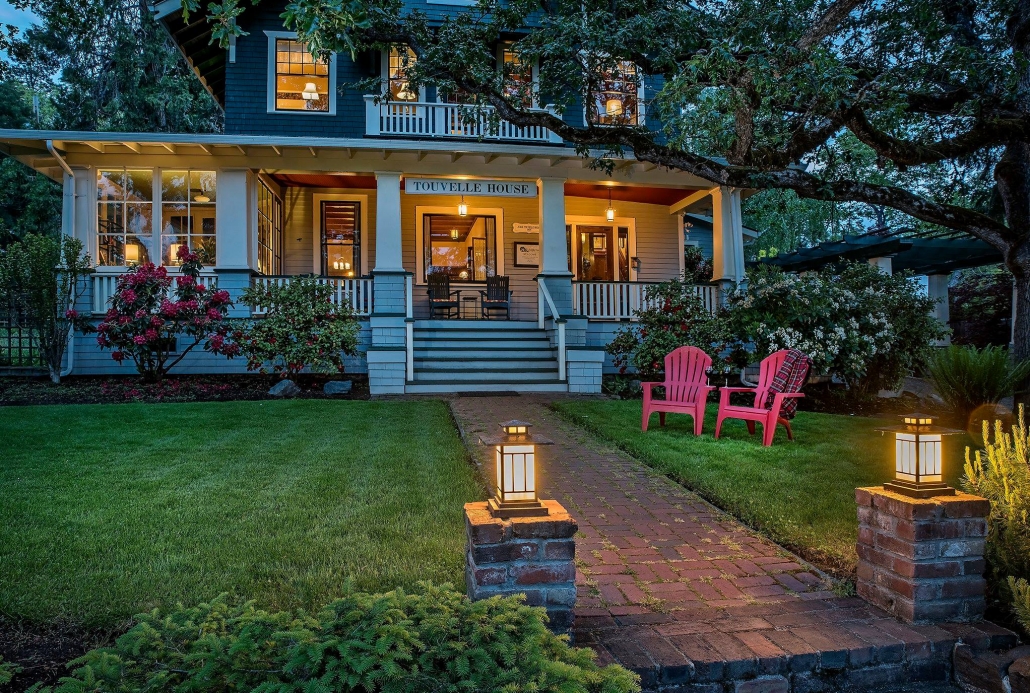 TouVelle House Bed & Breakfast
When it comes to amenities, the TouVelle House Bed & Breakfast has a lot to offer. If you're looking to really pamper yourself during your Jacksonville getway, this is the place to start. Guests will enjoy the spa and sauna, along with a pool and extensive gardens during the summer months. You'll be treated to a delicious three-course breakfast no matter what time of year you visit, though.
This quaint, six-room bed and breakfast will have you feeling as if you stepped back in time. You'll be able to enjoy covered porches for reading and conversation, lawn games, a gazebo, and even a reflection pool. If you feel like going for a spin around downtown Jacksonville, you'll also have the option of borrowing vintage bikes!
A stay at the TouVelle House is the relaxing reset you've been looking for.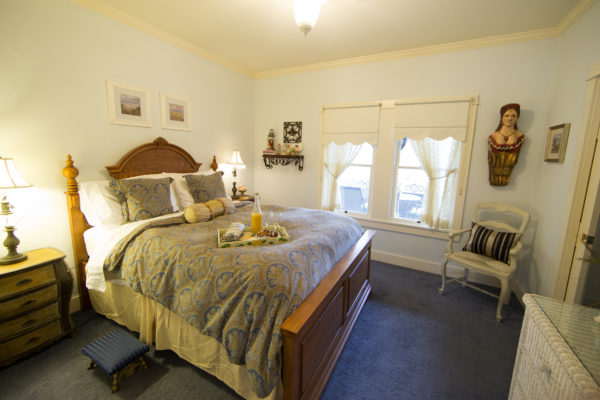 Magnolia Inn
The Magnolia Inn is another great option for those who want to stay in the heart of Jacksonville's historic district. This stunning inn dates back almost a century, but it's actually the most recently constructed hotel on this list! Built in 1928, the Magnolia Inn offers nine comfortable elegant rooms, as well as several sitting areas – each offering beautiful views of some of the town's most historic buildings.
At the Magnolia Inn, you'll be able to enjoy an expansive continental breakfast each morning before setting out for a day of exploring.
Frequently Asked Questions
When should I visit Jacksonville, Oregon?
This Southern Oregon jewel makes for a great getaway anytime of the year, but if you come during the summer months, you don't want to miss out on Britt Festival. Each summer, the festival presents dozens of outdoor concerts in a naturally formed amphitheater set among majestic ponderosa pines and native madrones. If you love live music, this festival features world-class artists in all kinds of genres, from classical music, jazz, blues, folk and bluegrass, to pop and country.
Is there more than just wine tasting in Jacksonville, Oregon?
Yes! While you should absolutely explore the wineries and vineyards of Rogue Valley, Jacksonville has so much more to offer besides incredible wine! This small town is steeped in history and offers world-class live music, a vibrant art scene, delicious dining options, and breathtakingly beautiful hiking trails. You could very easily make this a long weekend trip!
Other Guides to Southern Oregon You'll Love
Rogue Valley Wineries: Best Wineries in Applegate Valley, Jacksonville, & More!
Your Guide to the Best Restaurants in Jacksonville, Oregon