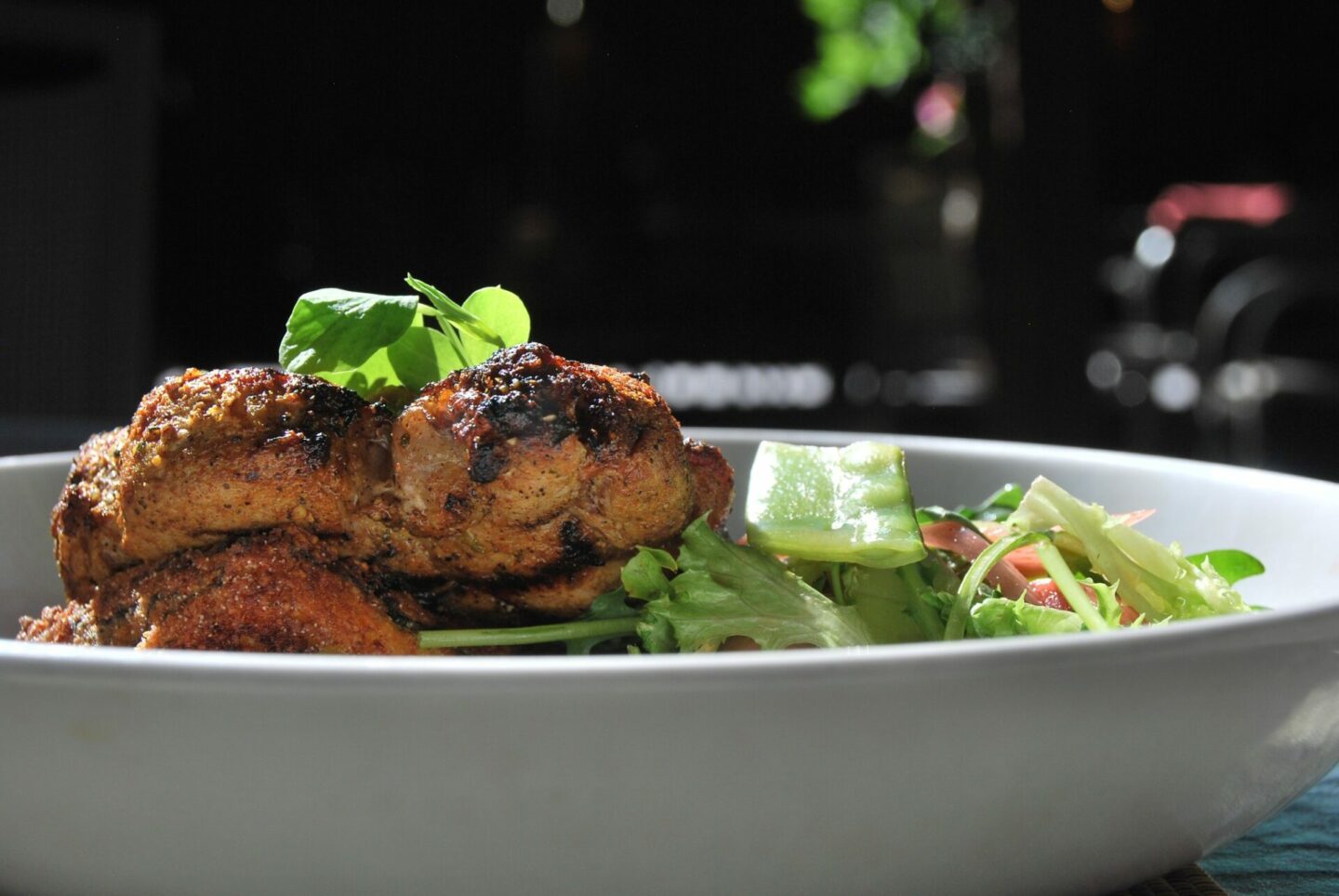 Best restaurants in Jacksonville, Oregon
You might be coming to Jacksonville to explore hidden gems of the Rogue Valley, but in addition to serving up some incredible wines, this small town also offers some fantastic dining experiences. Whether you're looking for an elegant sitdown experience, or something simpler, like a great cup of coffee and amazing bagel selection, downtown Jacksonville has you covered!
I've sampled some of the best restaurants and coffee shops in town so you can make reservations with confidence! You won't want to miss these recommendations.
Best Restaurants in Jacksonville, Oregon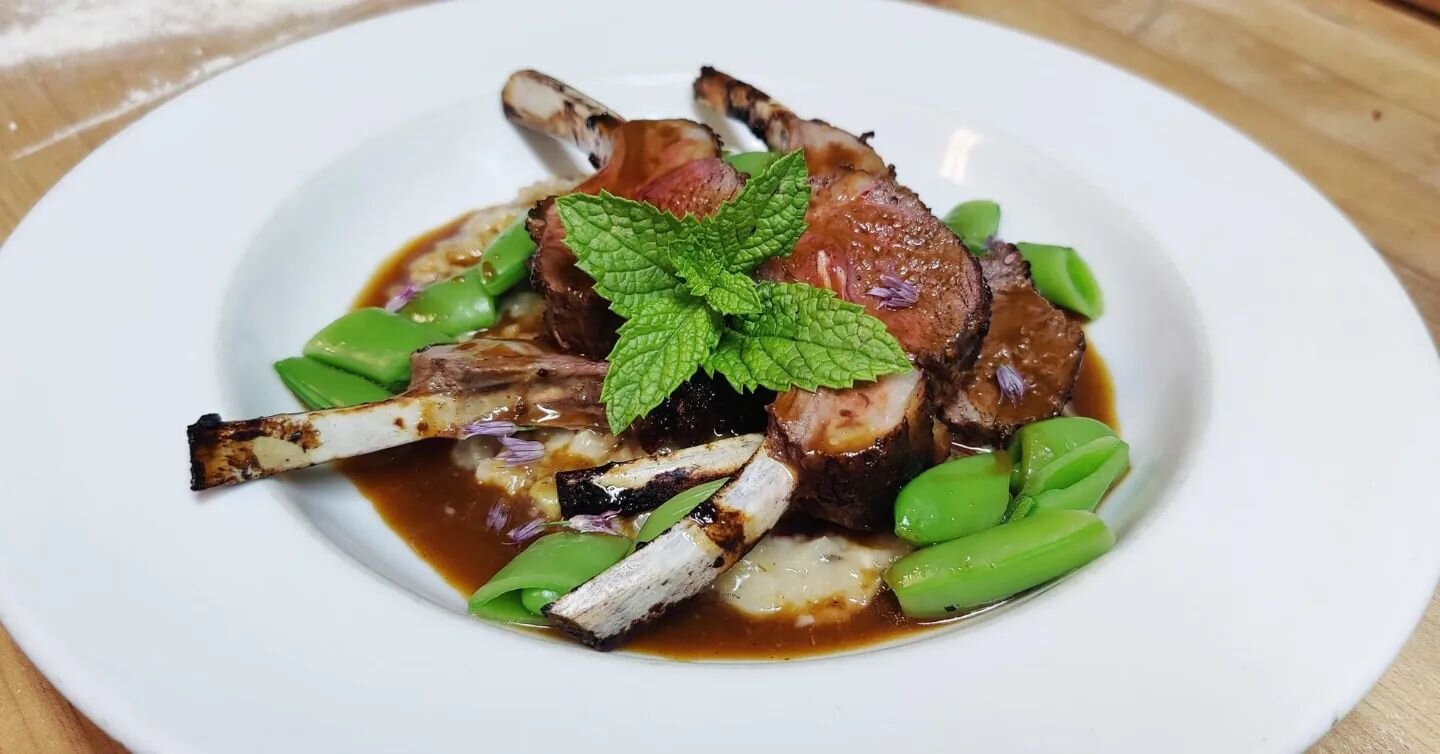 Gogi's Restaurant
A favorite among locals and tourists alike, Gogi's Restaurant provides a farm-to-table, fine dining experience you'll be dreaming about long after your last bite. No matter what you order, you're sure to be wowed by their ever-changing specials menu, artisanal cocktails and fresh ingredients – sourced from their own gardens and local farmers.
Eating local doesn't mean you have to give up on a world of flavors, though! Gabriel Murphy, who owns and runs the restaurant with his brother, Jonoah, fell in love with culinary arts at a young age, and eventually went on to study in Assis, Italy. Knowing this, it's not hard to see why the Gnocchi is one of their most popular dishes on the menu. It's absolutely delicious!
The house made sourdough and basil pistou is an incredible start to your dining experience, and no matter how stuffed you'll feel after enjoying your entree of choice, you'll want to save room for dessert. The flourless chocolate tort is a crowd favorite!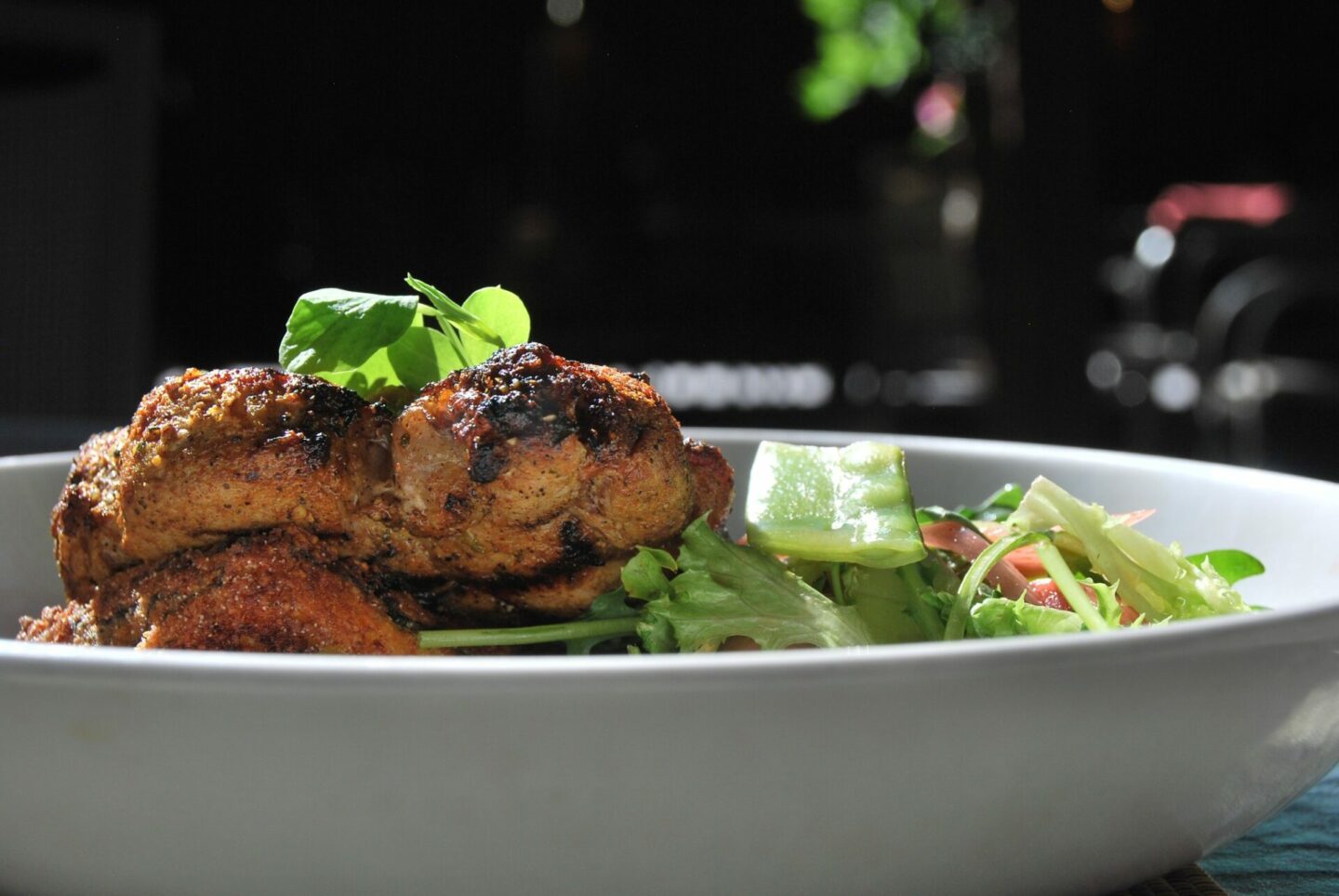 Jacksonville Inn
After a full day of wine tastings, the Jacksonville Inn is a great place to unwind and enjoy some traditional American fare dining. Slip downstairs and enjoy an elegant, yet cozy ambiance, and let yourself be enticed by the delicious, seasonal menu offerings.
If you want another glass of something you had while exploiting the Rogue Valley that day, or you're looking for something new to pair with your meal, expect to be blown away by the inn's extensive wine list. This boutique inn and wine bar offers more than 1,000 wines from around the world and from their own backyard, as well as handcrafted cocktails.
For the Italian lovers out there, I recommend the wild mushroom lasagna made with locally grown spinach, truffle Mornay, asparagus and basil ricotta. If you're known for being a bit of a carnivore, though, you won't want to miss out on what Jacksonville Inn's best known for – its award-winning al-a-cart steaks.
After dinner, I recommend heading over to the lounge area with your drink of choice. The intimate setting will have you mixing with other travels and the locals.
If you don't get a chance to grab dinner here, you'll definitely want to come for brunch before heading out of town! There's a reason it's known as one of the best restaurants in Jacksonville, Oregon!
>>Related: Stay at Jacksonville Inn. Best Hotels in Jacksonville, Oregon!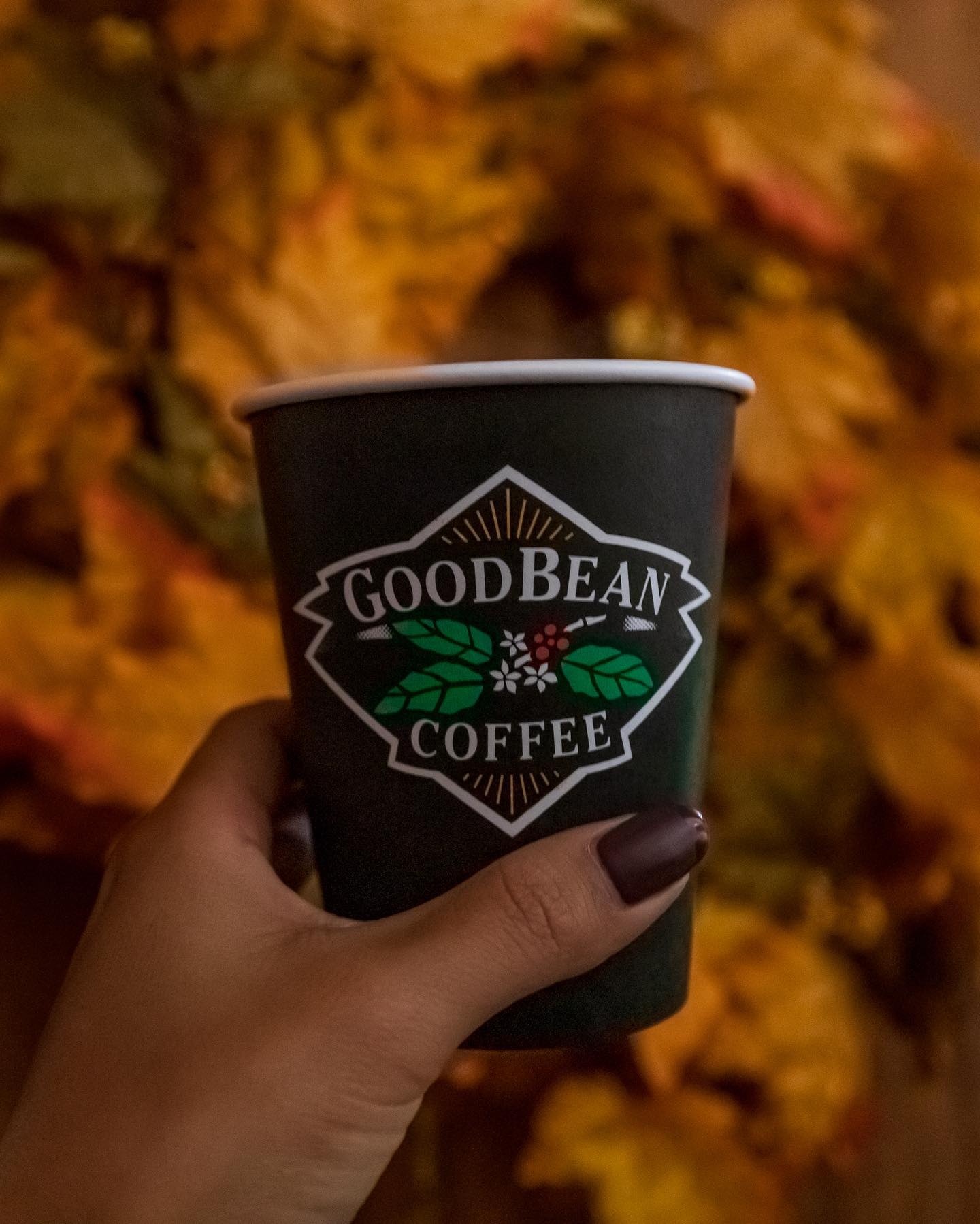 GoodBean Coffee
I have a really hard time starting my day without a good caffeine fix, and GoodBeans Coffee did not disappoint. This local cafe offers more than just delicious coffee, though. During my trip to Jacksonville, I completely fell in LOVE with their biscuits and gravy! It was honestly one of my favorite meals during my time here, and I can't recommend it enough.
This cute cafe also serves up an incredible selection of bagels, too. I tried the rosemary garlic and it did not disappoint!
If the delicious coffee and bagels weren't enough to make you swoon, the love story behind the local favorite establishment is sure to make your heart melt. Thirty years ago, Michael and Mary Kell fell in love with Jacksonville, and began sharing their love of coffee with the community.
To this day, they remain a fully family-owned establishment , and are recognized as Southern Oregon's original and premiere coffee roasting company. For the past two years running, GoodBean has been awarded the gold medal for Oregon's Best Coffee. When you visit, come see for yourself! Michael and Mary firmly believe that "the proof is in the cup."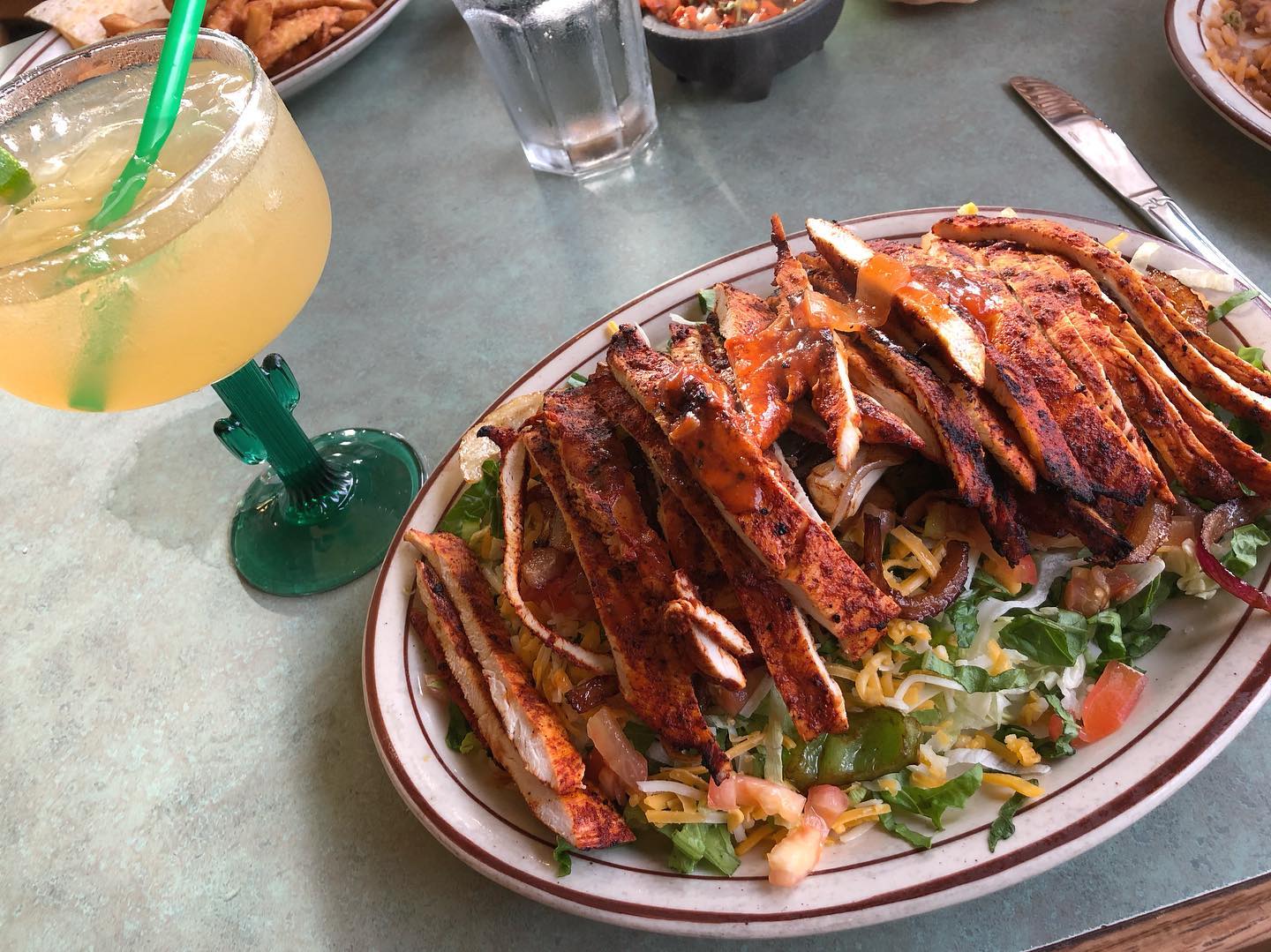 Las Palmas Mexican Restaurant
After a full day of wine tastings, Mexican food might not be an obvious choice, but there are plenty of delicious pairing options out there! If you're in the mood for Mexican, you can't go wrong with Las Palmas! Ordinarily, you'd be able to pull up a chair at their restaurant, located in the heart of Jacksonville. Unfortunately, the family-run restaurant caught on flames a few months ago, forcing them to work entirely out of their food truck for the time being.
Other local businesses and wineries have partnered with Las Palmas as they rebuild, thankfully, allowing the community to continue enjoying their fajitas, burritos, and enchiladas in the time being. Jacksonville is full of wonderful, delicious, family-run restaurants that help this small town feel so special, and if you find Las Palmas parked up downtown during your time here, you should absolutely give them a try!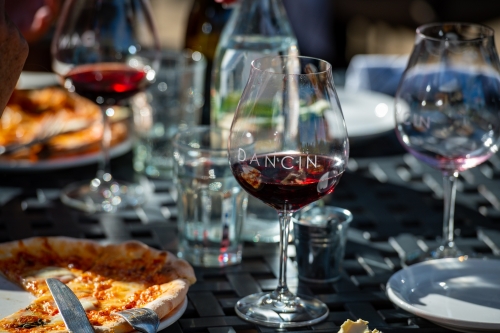 DANCIN Vineyards
If you want to enjoy a wine tasting alongside an unforgettable meal, make a reservation at DANCIN Vineyards. They offer up small bites, salads, artisanal pizzas, and flatbreads that will pair nicely with their wine selection, making it one of the best restaurants in Jacksonville, Oregon.
And, if you saved any room for dessert, be sure to try their signature semifreddo, made with house vanilla bean ice cream, espresso, fresh whipped cream and shaved chocolate. If it's feeling too late in the day for you to indulge in espresso, you can also opt for them to prepare the sweet dish with 'Luna Notte' Port instead.
Frequently Asked Questions
Is Jacksonville, Oregon worth visiting?
Absolutely! This small town has a lot to offer, and it's one of the most underrated gems of southern Oregon. There's something for everyone here. You'll be able to take in the rich history of this gold rush town, enjoy fantastic wine tasting in the Rogue Valley, and of course, be treated to some fantastic culinary erxperices!
What is Jacksonville, Oregon known for?
Come see for yourself why Jacksonville, Oregon has been named "One of America's Top 10 Coolest Small Towns" by Frommer's Travel Guides. There's a lot happening all year long in Jacksonville, but the town is perhaps best know for its Britt Fest.
Each summer, the festival presents dozens of outdoor concerts in a naturally formed amphitheater set among majestic ponderosa pines and native madrones. If you love live music, this festival features world-class artists in all kinds of genres, from classical music, jazz, blues, folk and bluegrass, to pop and country.
Other Oregon Travel Guides You'll Love
Where to Stay: Best Hotels in Jacksonville, Oregon
Rogue Valley Wineries: Best Wineries in Applegate Valley, Jacksonville, & More!
Complete Guide to Southern Oregon Wineries