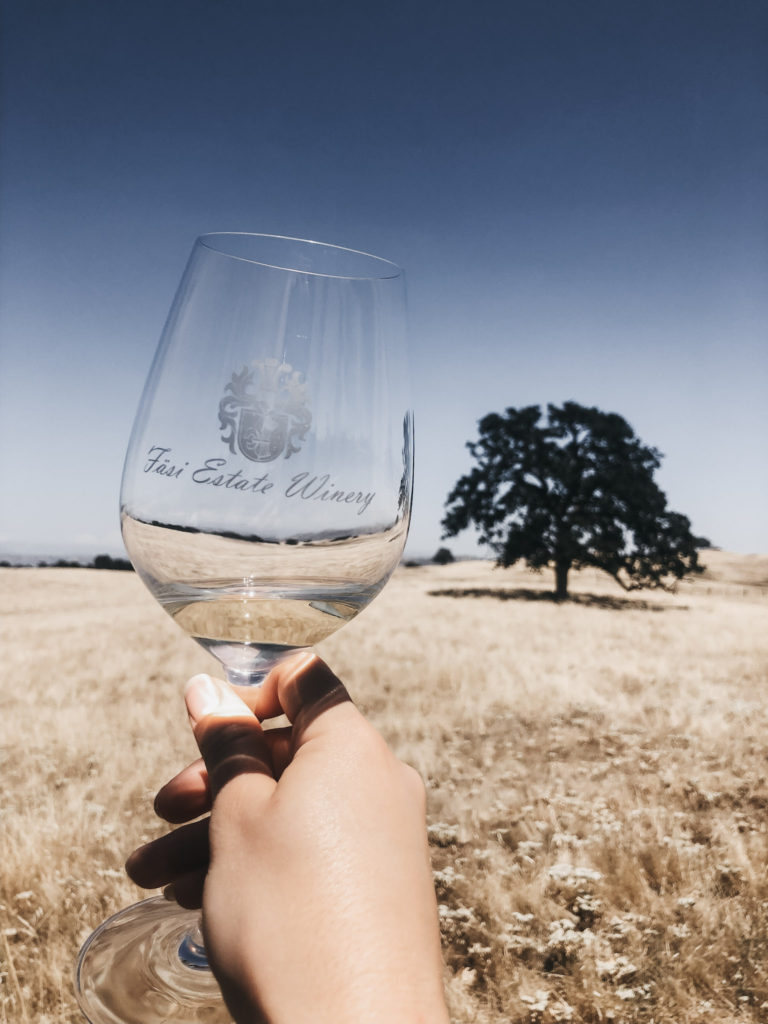 Located in California's Central Valley, a small collection of 9 wineries call the Madera Wine Trail home.
First, some info on Central Valley: known as California's agricultural heartland, the Central Valley forms a huge trench carved down the middle of the state. The valley is surrounded by mountains (the Sierra Nevada to the east, Coast Range to the west, Klamath and Cascade Mountains to the north, and Traverse Ranges to the south), trapping in heat and bathed in endless sunshine. The valley was initially formed by two rivers, meaning there are deposits of alluvial soil that left the land incredibly fertile. The Central Valley is now home to the largest source of grapes in the United States, accounting for 72% of all the juice that goes into California-made wine. The main issue with the area, however, is that the Central Valley is HOT.
During our visit, the temperature hovered around 100 degrees. At this temperature, grapes ripen easily, losing much of their acidity and failing to develop complex flavors. Brilliantly, however, the winemakers in Madera have adapted to this, seeking out grapes known to thrive in hot temperatures and skewing their wine production towards wine styles that thrive in this type of environment: sweet dessert wines and port-style fortified wines.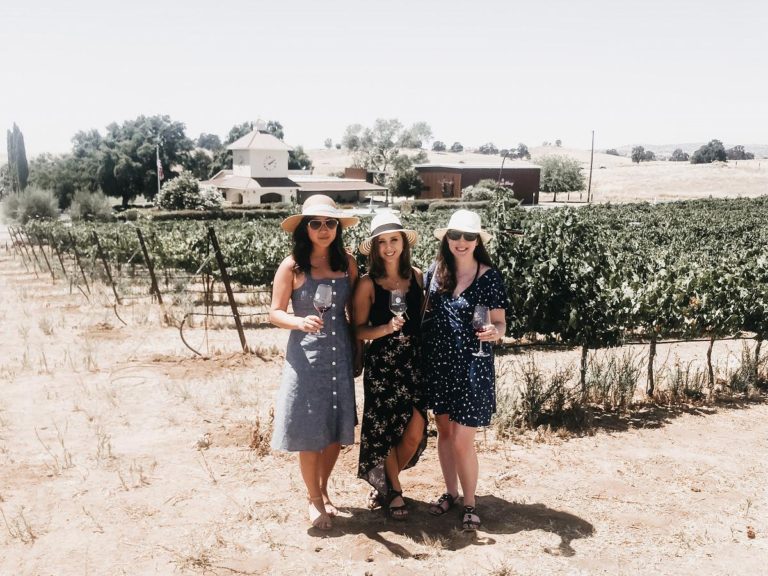 Each year, my two girlfriends and I from NYC take an annual "girls' trip". We initially met while working in the Buying Office at Bloomingdale's, but have since moved to California for various career reasons. This year, in an effort to explore more of the state, we ventured inland to Madera to see what this Central Valley wine region is all about.
As previously mentioned, the Madera Wine Trail is home to 9 wineries, primarily which are family-owned. Just south of Yosemite National Park, Madera is one of the oldest designated AVA's in the country (designated in 1985, comparatively, the first US AVA was designated in 1980), however, they remain very low-key today, with uncrowded tasting rooms and lots of personalized attention for visitors. During our visit, we enjoyed our time at these five wineries below: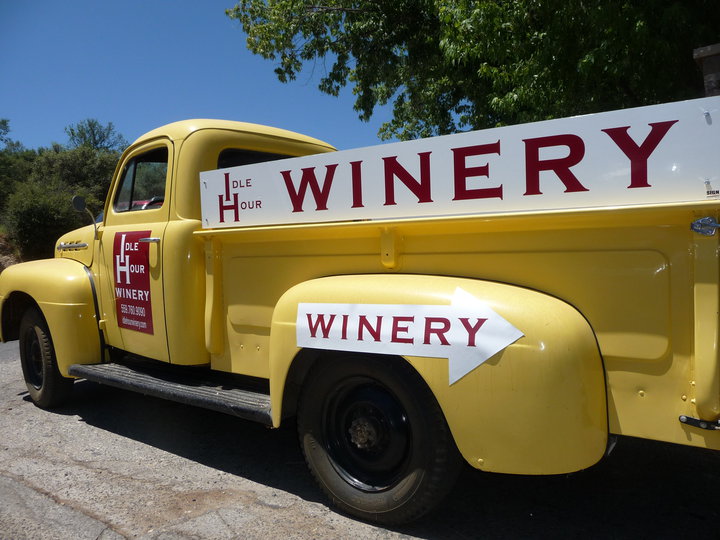 Boasting the title of Oakhurst's first winery, owner & wine-maker Anna Marie dos Remidios skillfully crafts beautiful single-vineyard wines just outside Yosemite. She carefully utilizes native yeasts, gravity-flow racking, and neutral French oak, aiming to maximize the grapes' expression. Anna Marie is a very intelligent woman with a lot to say on the way wine should be produced, and her wines are elegant and fresh in a way that most California wines are lacking. She sources her grapes from around California, seeking out high-quality fruit with lots of potentials. You can read more about her here.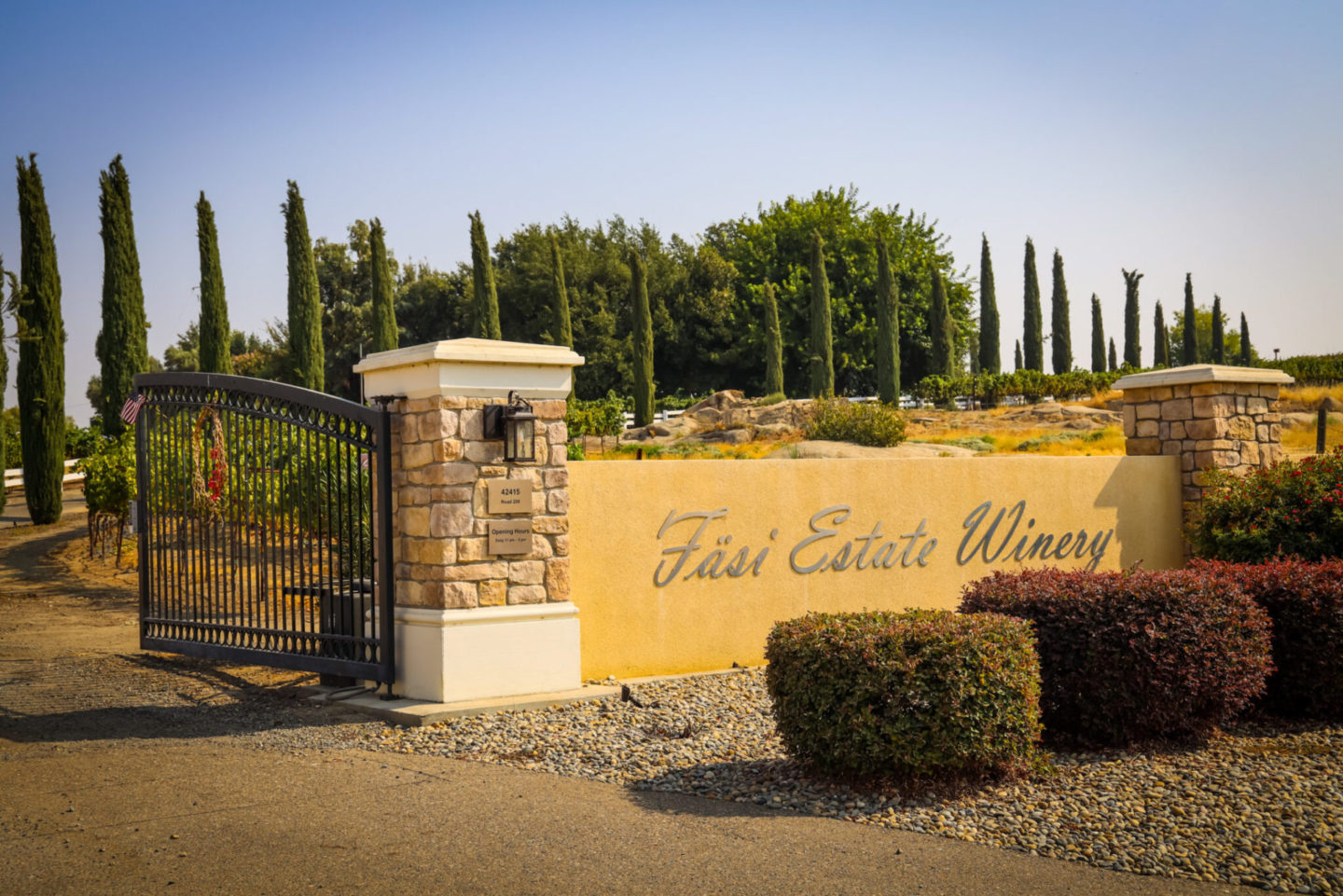 Pronounced in a way that rhymes with "crazy", as in "I'm crazy for Fasi", Fasi Estate Winery offers a beautiful tasting room surrounded by vineyards. I loved the striking way the green vines stood out against the golden grass. The winery's owner, Ralph P Fäsi, came here from Switzerland and fell in love with Fresno's agricultural side. Through a series of events, he eventually bought the property with a vineyard and hired a talented winemaker to produce wines on his behalf. He also now owns a winery in Mendoza, Argentina, and you can taste wines from both locations in their Fresno tasting room. They are most known for their Syrah, which has won numerous awards.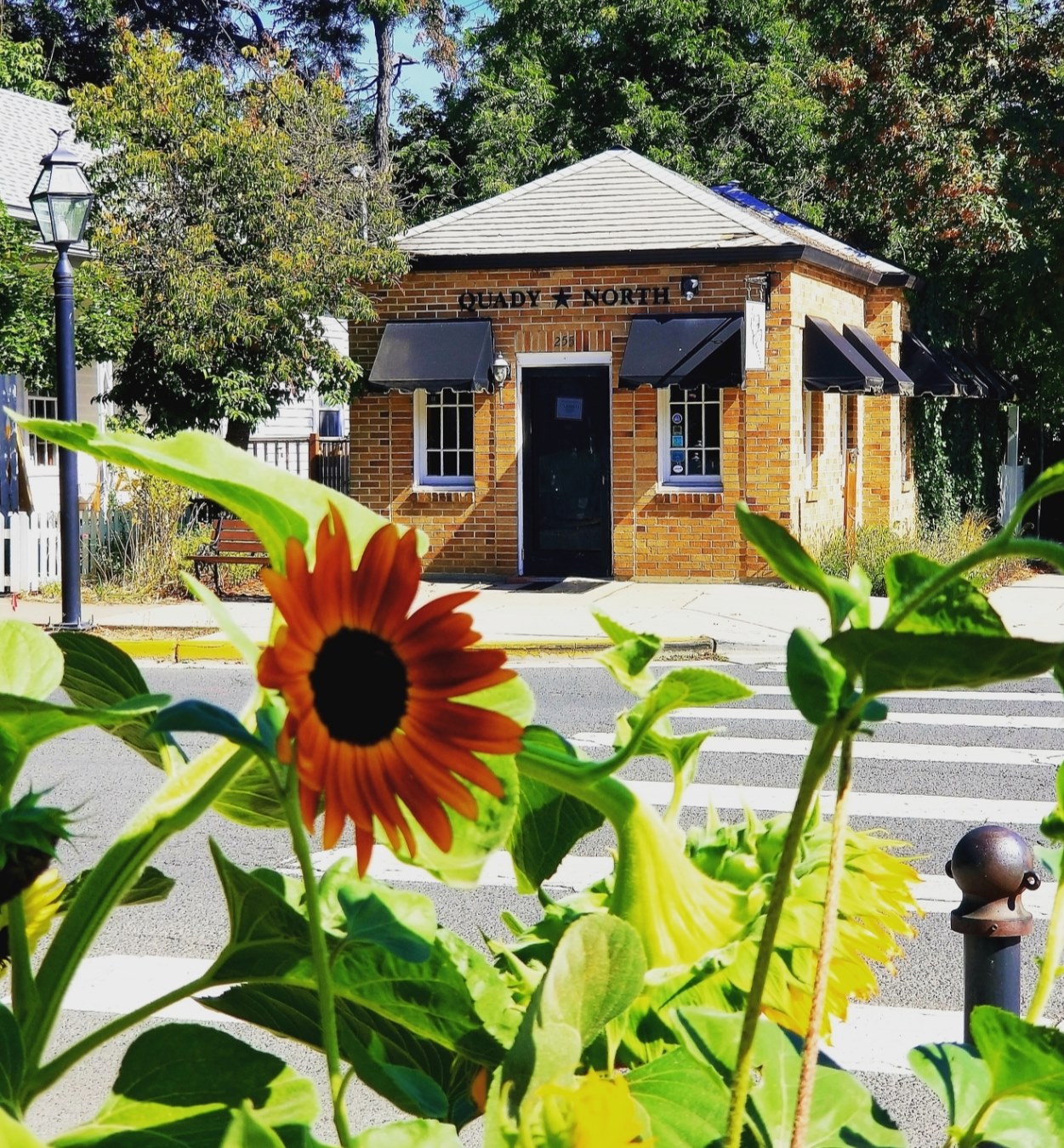 Quady is a sweet-wine specialist, most known for their Moscatos, fortified Muscadets, Vermouth, and Ports. We sampled a large percentage of their long line-up (including the Vermouth, which I've never had straight!), and found they had sweet wines of immense quality. Their Electra Moscato line was one of my favorites, offering a sweet wine with slight effervescence at a 4.5% abv. Think: perfect for summer sipping. They even offer wine slushies made from this lineup and recommended an easy way to replicate at home (simply pour into a large tub and place in the freezer, stir periodically until desired consistency is achieved). Their wines have won numerous awards and are distributed around the country, making it easy for sweet-wine lovers to find in their hometown (it's also available on wine.com to purchase and have shipped to you, use code 20NEW for $20 off your first order, or JULYCASE for 10% off your case order).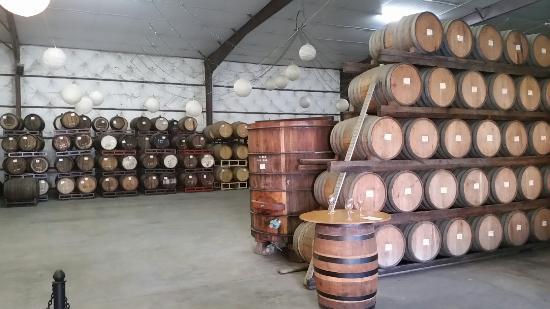 Fickling Vineyards boasts the title of America's most awarded Port Winery, and the title is well-deserved. They also happen to be America's oldest port-style producer in America. They produce a large range of port-styled wines, including my favorite, the old Vine Tinta Port. Utilizing traditional Port production methods, such as the Solera method, Ficklin is devoted to detail in their production. The tasting room is also set up beautifully, perfect for events with old barrels decorating the space and romantic twinkle lights.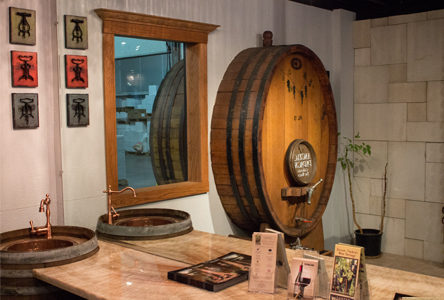 Everywhere we went, people had additional recommendations for us to try. Papagni was a last-minute add-on to our trip, encouraged by Anna Marie from Idle Hour. Nurturing a family tradition of great wine-making that started in Italy, Papagni is renowned for wines crafted from Alicante Bouchet, which they source from the local area. For those unfamiliar with the varietal, it's a deep dark wine with spice, rich fruit, and a gentle earthiness. At one time, Alicante Bouchet was the most popular wine grape in America, accounting for nearly 1/3 of all grapes grown in California, but that has since been overtaken by other varietals (Chardonnay now holds that number one spot).
If you want to make a whole weekend out of your trip, here's some additional planning destinations and accomidations: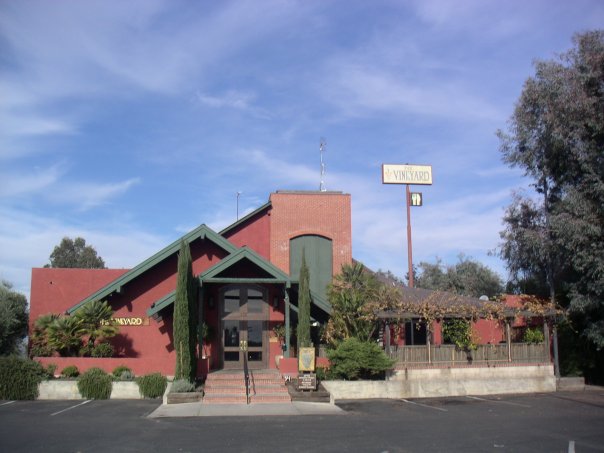 The Vineyard Restaurant & Bar
I had their Beef Marrow Stroganoff, and it was amazing. They also give complimentary bread with olive tapenade, and I'm still dreaming about it. When we were there on a Saturday night, they had live music, so be sure to check their event schedule! They also offer a nice assortment of local wines on their wine menu, which I greatly appreciated. I love drinking local!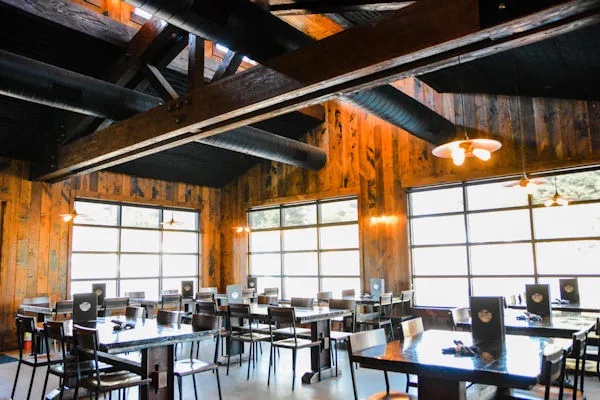 Boasting a great assortment of beers when your tastebuds need a wine break, Southgate Brew Co also features Kombucha on their drink menu (my fave!) as well as a large assortment of American food. Their fish tacos were great, don't bother with the brussel sprouts (too oily), and I loved their pretzels with beer cheese. It's a great stop while you're out and about in the area and came highly recommended by locals.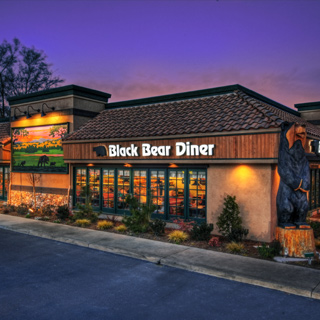 Located right next to where we stayed at Springhill Suites Madera, this diner is super kitschy, featuring an overwhelming number of bear-themed objects and art. If a bear could fit into the object's design, it was there. And then some. I was obsessed.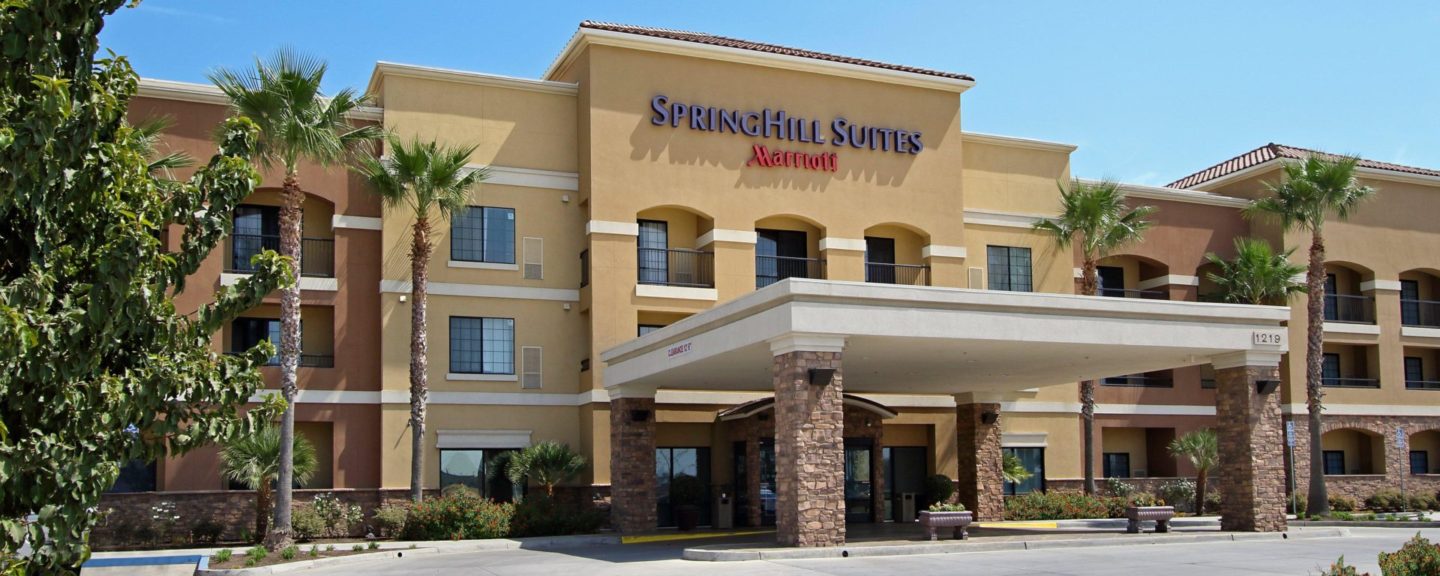 Located just off the highway, Springhill Suites in Madera is an easy-access option to get around the area. They also have free in-room HBO Now and a breakfast buffet.