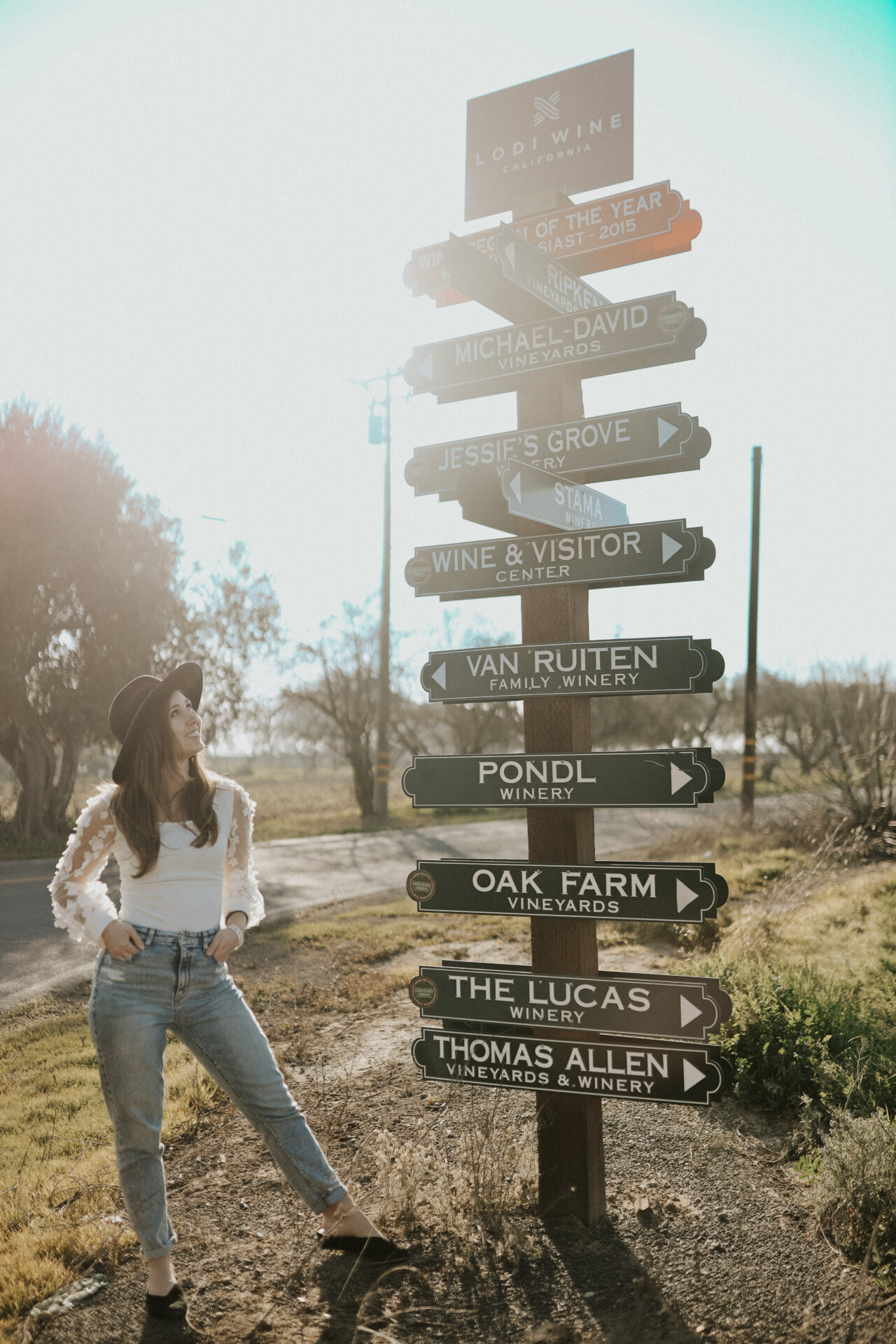 Lodi, California is home to some of the oldest grapevines in the country. In fact, they boast the oldest planting of Cinsault in the world.
When I set out to explore this California wine region, I thought of Lodi as the Zinfandel capital – and while that's true, what I discovered while there was that Lodi wineries are home to a whole diverse range of award-winning, great wines and winemaking traditions that span multiple generations.
There's something for every wine lover, every experience level, and every palate in Lodi.

Discover for yourself everything this incredible destination has to offer.
Fast Facts About Lodi Wine
Primary Grapes: Zinfandel. In addition to Zin, Lodi leads all other California wine districts in the production of Cabernet Sauvignon, Merlot, Chardonnay, Sauvignon Blanc, and Viognier. There's a whole range that does well here!
Climate: Mediterranean
Things to Look for: Old Vine & Ancient Vine Zinfandel
Unique Fact: Lodi's unique soil is what allows them to have so many old vine, own-rooted vineyards. The soil is a deep and sandy loam that is inhospitable to phylloxera – if you're unfamiliar with this louse, that's okay! It's part of a longer conversation. Just know that Lodi's soil is very, very special.
Lodi Sub-AVAs: Lodi is home to 7 terroir-driven sub-AVA's. These are rarely talked about outside of wine growers, however. They are: Alta Mesa, Borden Ranch, Clements Hills, Cosumnes River, Jahant, Mokelumne River, & Sloughhouse
How many wineries are in Lodi: Lodi is home to over 85 wineries. There are over 100,000 acres of wine grapes farmed by 700+ growers.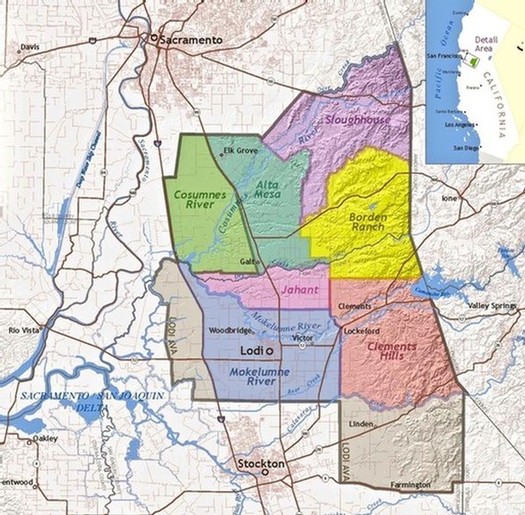 Lodi wineries are an easy day trip from San Francisco, Sacramento, or Stockton. Escape from the city for a relaxing day in wine country, or spend a charming weekend wine tasting.
Definitely plan on having a car for your trip – whether that's your own, a rental, or booking a driver for the day. Some of the wineries are more remote and it's rather difficult to rely on Uber outside of the main downtown area.
Does Lodi Have Good Wine?
YES! The Lodi wine region has a beautiful Mediterranean climate that allows them to easily grow high-quality wine grapes. Actually, the region is often a reliable source for fruit for wineries all around the country.
Wine Spectator even named Lodi the wine region of the year in 2015. The area is ripe with history as a grape growing region that extends far beyond prohibition.
With that said — I did find there was more range to the quality (and style) of wines here in Lodi. Some places had amazing wines, some had amazing views, the best wineries in Lodi had both.
What I really appreciated about visiting Lodi was that it feels like a small, down-to-earth, and charming wine region. You're likely to meet the winemakers or winery owners themselves walking into any tasting room here, and prices are easily affordable.
And whether you like complex and nuanced Cabernet Sauvignon, or sweet dessert-style Muscat, there's something for everyone here in Lodi.
The Best Wineries in Lodi
Lodi has something for everyone.
From large wineries you find in your everyday grocery store, to small, family run boutique wineries. From sprawling vineyard views, to intimate & cozy downtown wine bars. From Albarino to Zinfandel. Lodi truly has it all.
Here are a few of my favorite places across the board that are well-worth a visit to their tasting room.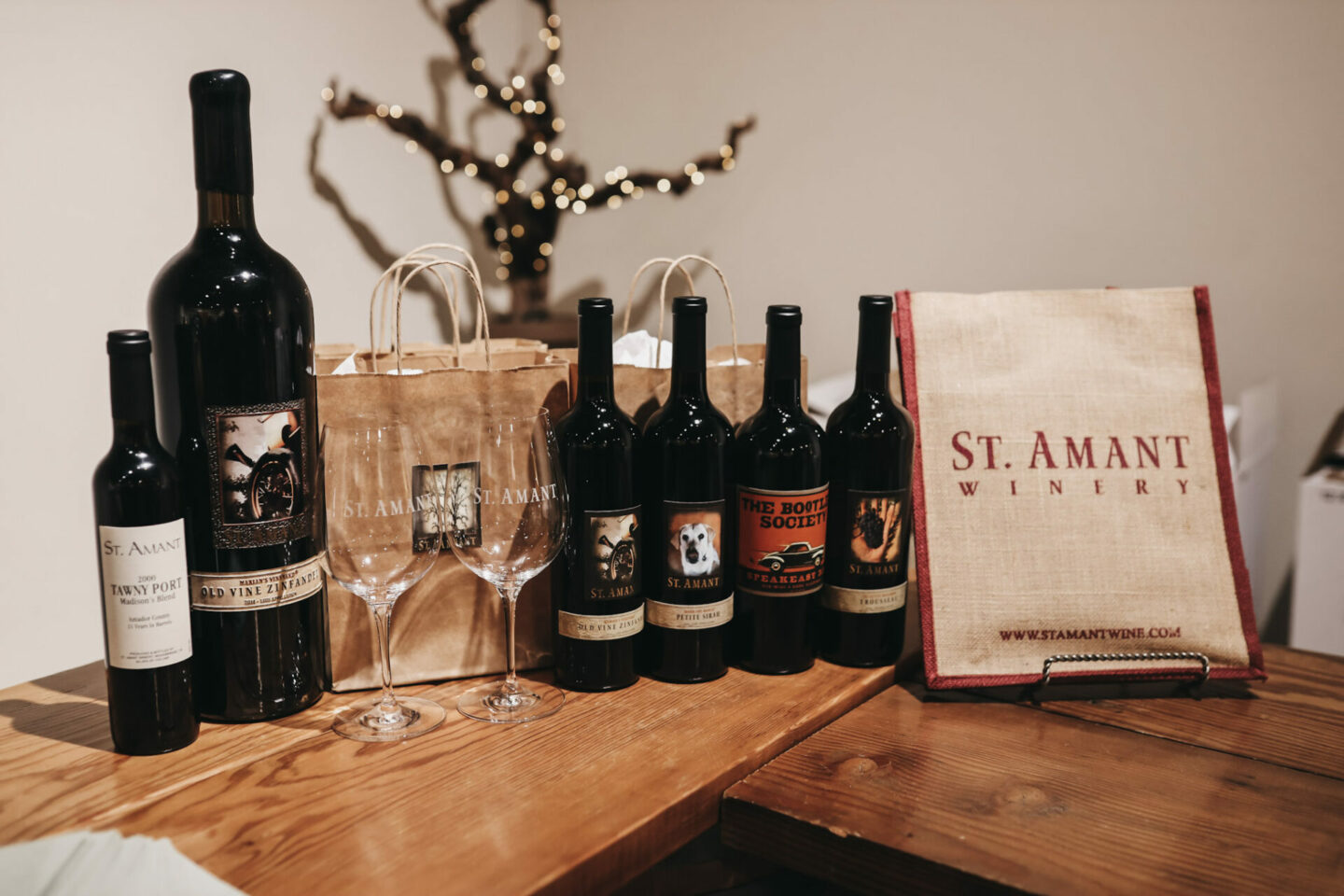 St. Amant Winery produced my favorite wines of the entire weekend. Housed in an old industrial building that has a more "urban" feel, this multi-generational winery produces all wines on-site from estate-grown Portuguese varieties.
This family-owned winery is passionate about what they do and incredibly welcoming to wine lovers of all experience levels. The best Lodi winery off the beaten path, for sure!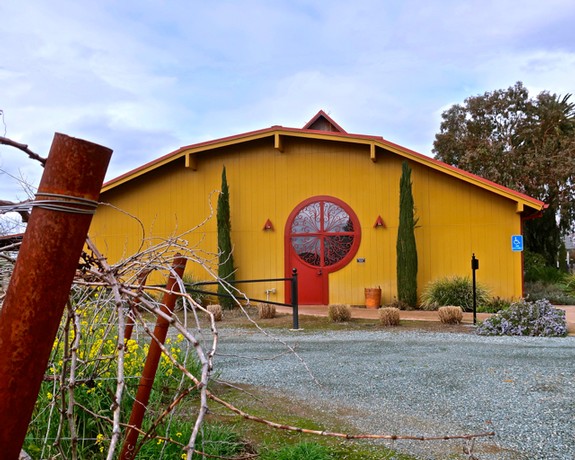 A true rockstar among Lodi wineries, Susan Tipton is the owner and winemaker at Acquiesce Vineyards. Acquiesce is Lodi's only all white wine winery featuring unique estate grown Rhône varietals in a sea of Zinfandel grapes – her Bourblanc and sparkling Grenache Blanc are must-tries!
Her tasting room resides in a 100 year old barn on an 18 acre property surrounded by wine grapes. Their Elevated Tasting Experience includes a thoughtful selection of wines each paired with a unique savory bite.
If you can't travel to Lodi to try her wines, you can also order them on Vinebase, a marketplace for small wineries to connect direct to consumers!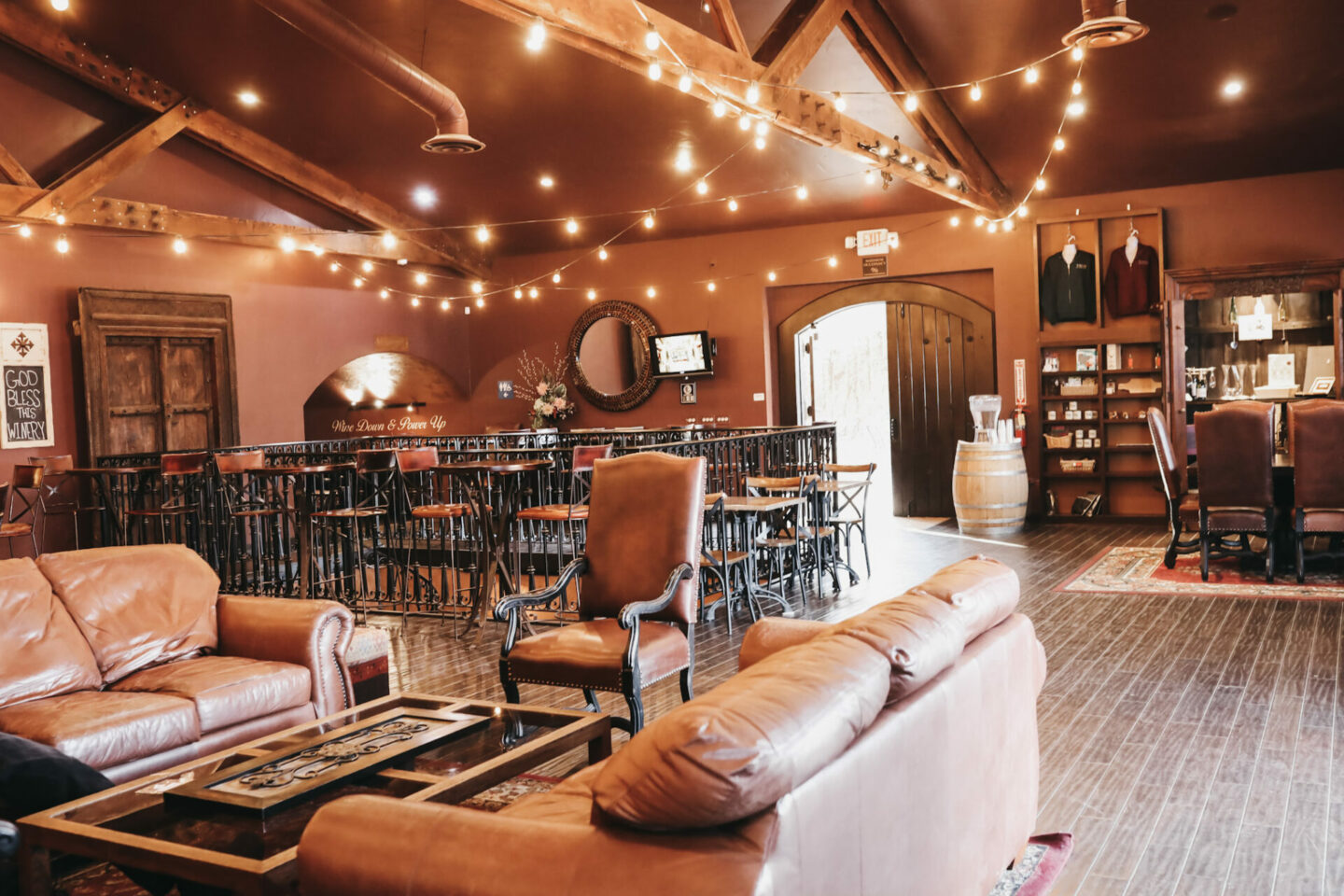 3) Viaggio Estate & Winery
Viaggio is a beautiful Italian-inspired, Tuscan-style estate nestled among lush vineyards and walnut orchards. Head to their tasting room for beautiful photo backdrops, live music on Friday nights, wine flights on the patio, and woodfired pizza. This spot came highly recommended by locals!
I found the wines here to be more tailored towards entry-level drinkers (there's a great chocolate-infused wine if you're into that!). The beautiful property and overall atmosphere, however, push this one onto my best wineries in Lodi list.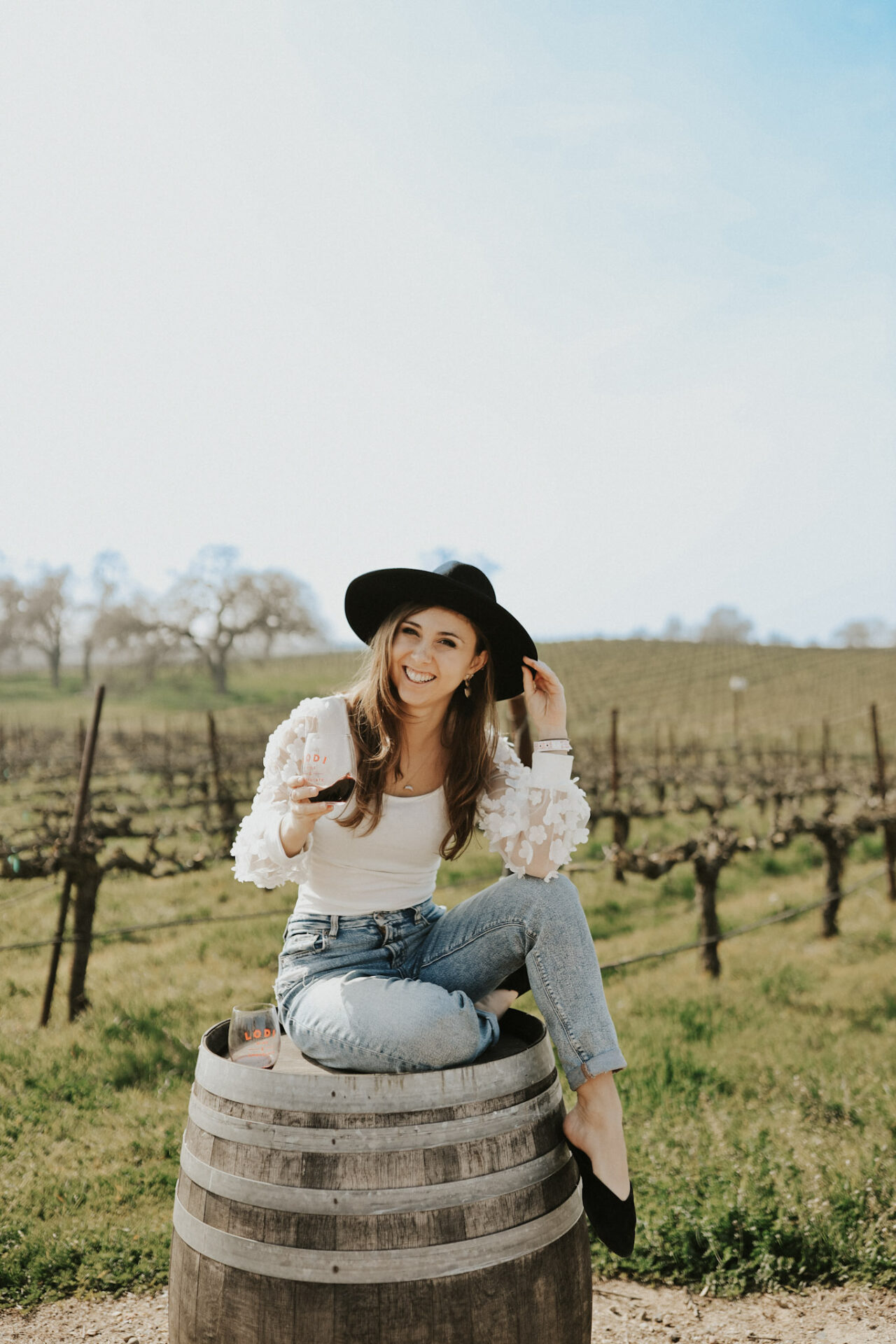 Numerous people recommended Bokisch to me as one of the best wineries in Lodi.
Inspired by Iberian wines, owners Markus and Liz Bokisch primarily focus on Spanish varieties. This husband-wife team works closely with their winemaker, Elyse Perry (YAY female winemaker!), who specializes in making Spanish varietals such as Garnacha, Verdejo, and Albariño, among others.
Bokisch boasts beautiful, sprawling vineyard views and is definitely my pick for the most scenic winery in Lodi!
5) Intercoastal Vineyards
Intercoastal Vineyards was another winery I discovered during the Sunday Winemaker Brunch. Owned by a husband and wife team, they're passionate about crafting exceptional wines from remarkable grapes.
I was especially blown away by their Sparkling Pinotage, which is a rare find in the wine world!
St. Jorge is a boutique winery that specializes in Portuguese varieties, such as Tempranillo, Verdelho, Syrah, "Port", Syrah, Zinfandel, and Touriga Nacional. Be sure to try their Port-style wine while there – they boast the largest Port selection in the area.
The property itself is absolutely gorgeous, with glass chandeliers, stunning Spanish-style fountains, and overhead vines. Sip wines in their courtyard and take in the sunshine. It almost feels like being in another country!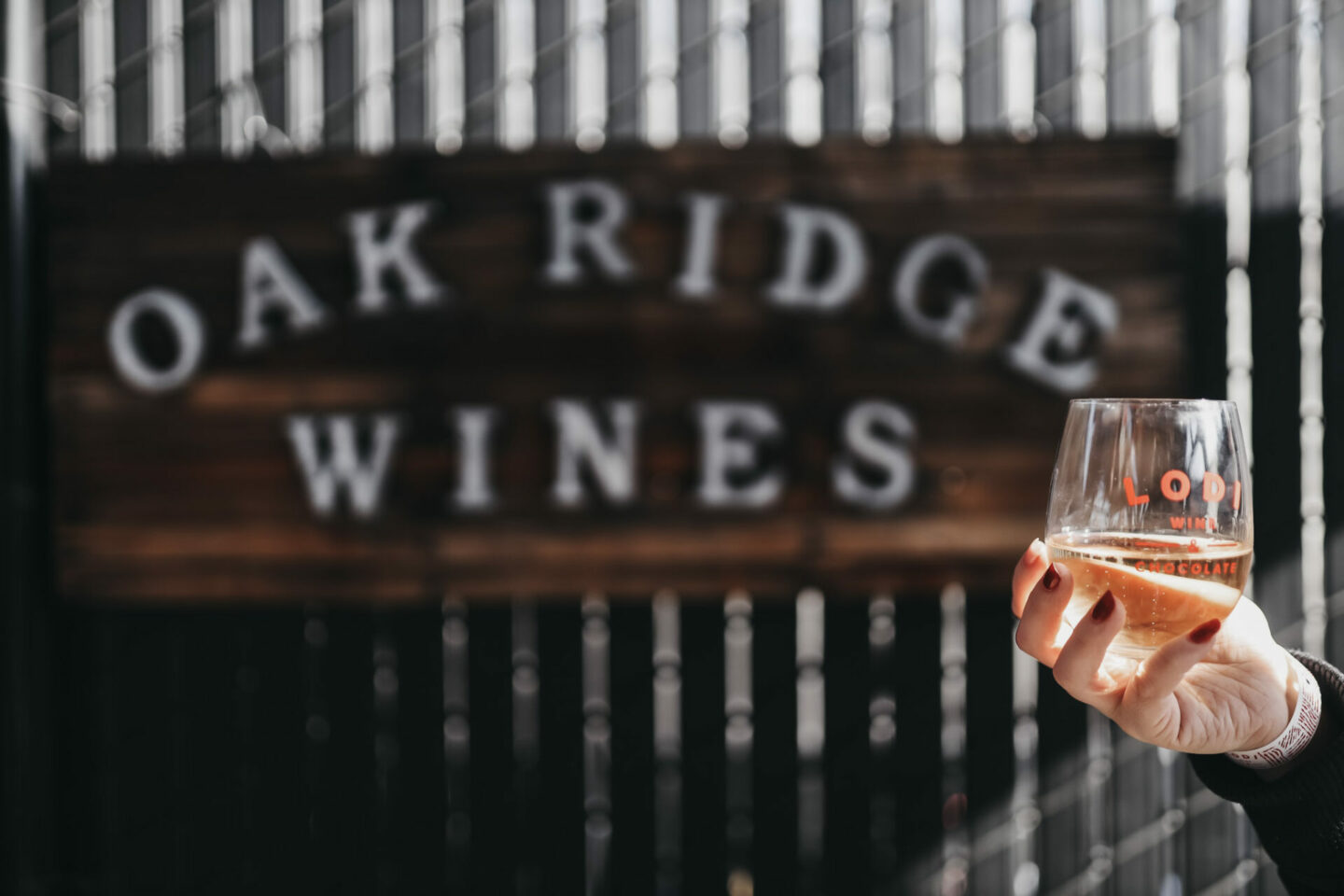 Oak Ridge is the oldest operating winery in Lodi, and you've probably seen their wines around at your local grocery store. They're everywhere!
Set in a more industrial location, Oak Ridge has a small but charming tasting room out front of their wine production facility. There's also a relaxing patio with plenty of outdoor seating to sit back and enjoy your wines.
Oak Ridge has been farming grapes in Lodi for five generations on their family vineyards.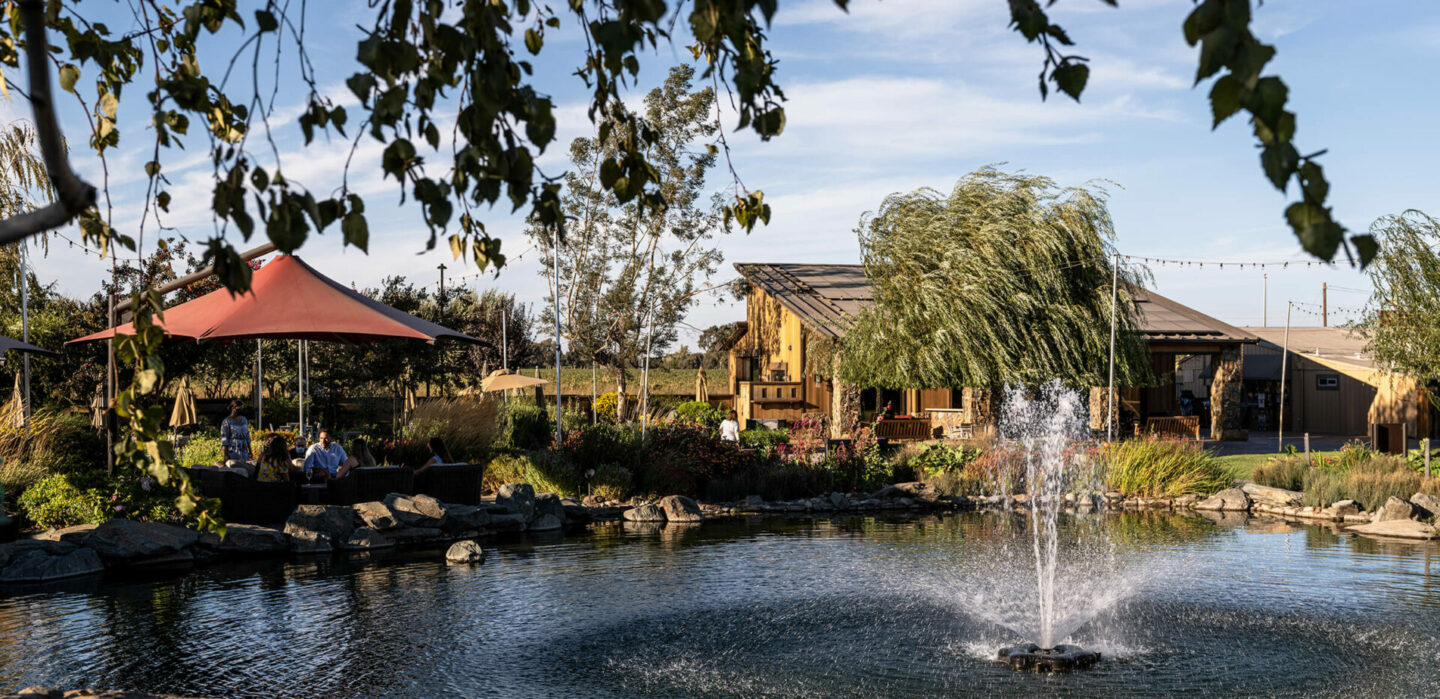 8) Michael David Winery, Lodi
Michael David winery is another winery that may be familiar – they're the masterminds behind the Freak Show wine label, and so they'd be amiss if they weren't included on this roundup of the best wineries in Lodi!
Michael David winery was originally founded by brothers Michael and David Phillips, 5th generation family grape growers. Now, the 6th generation has recently joined the team.
Explore their wines in their charming tasting room, or stop by the diner for breakfast, lunch, and dinner. I've heard incredible things about their pies!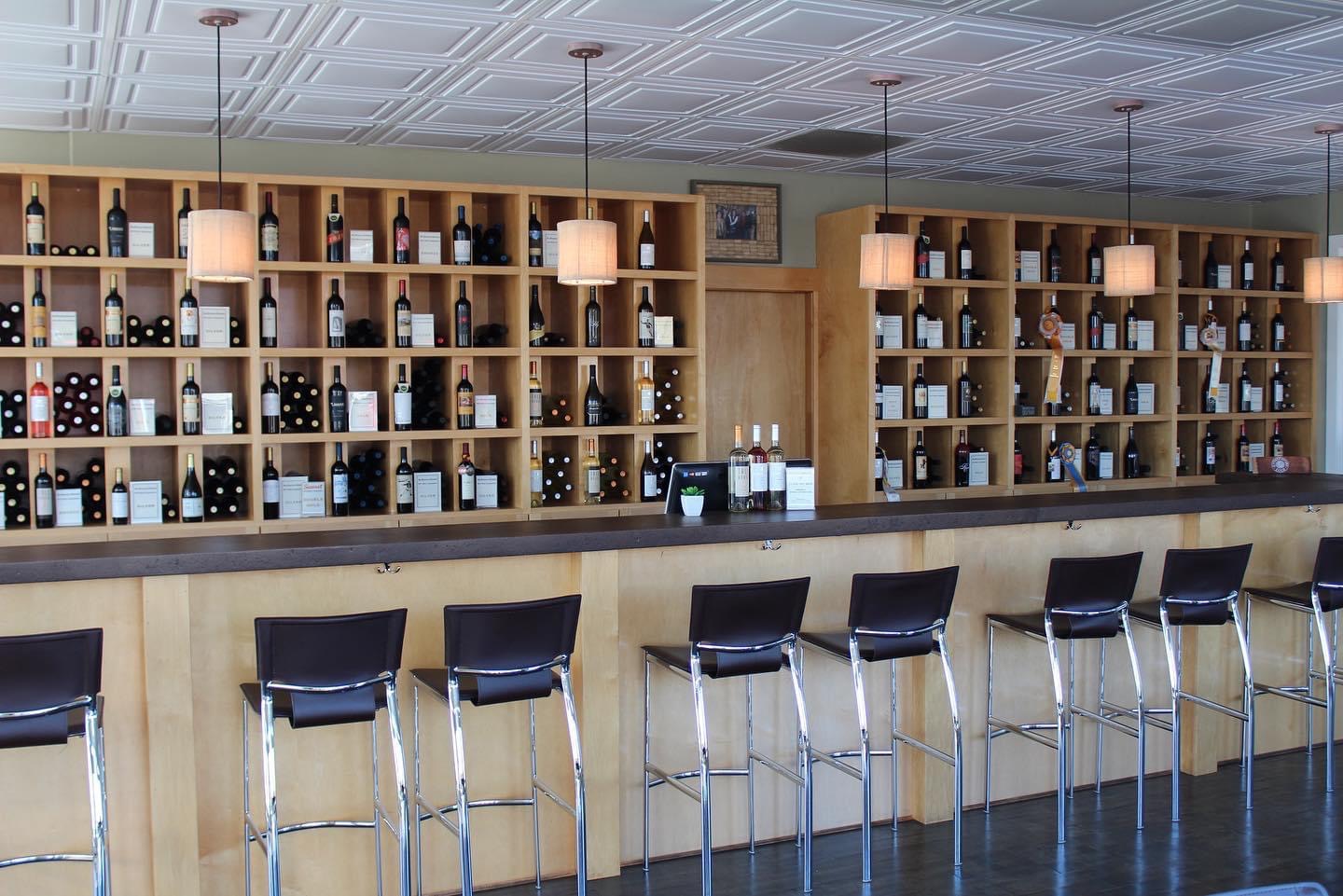 Estate Crush is a custom crush facility in Lodi that also crafts their own wines. While I didn't have a chance to visit the tasting room myself, I sampled their wines during the "Winemaker Brunch" on Sunday as part of Lodi's Wine & Chocolate Festival weekend. And WOW! I was in love.
Their Sparkling Sauvignon was a real standout!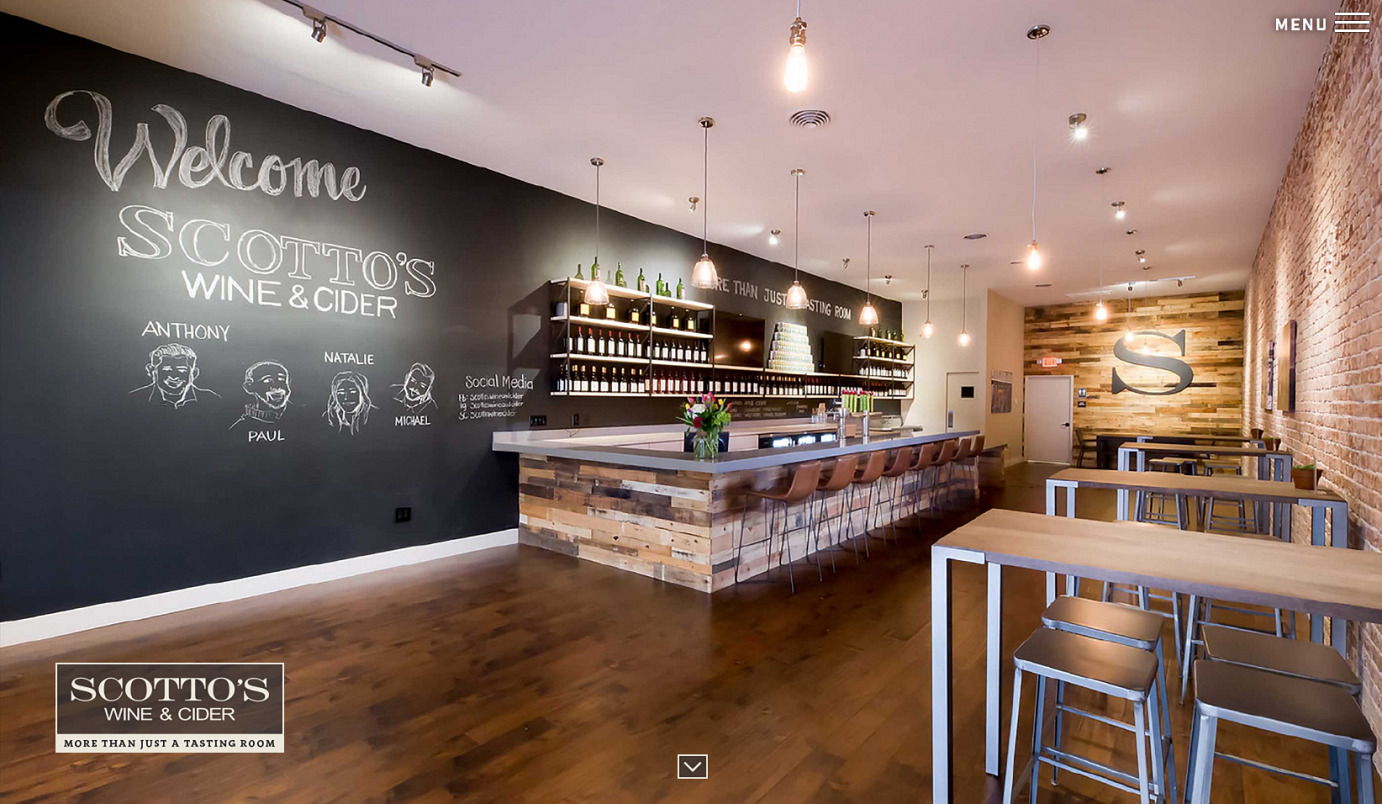 10) Scotto's Wine & Cider
Located in downtown Lodi, Scotto's Wine & Cider is a chic and cool hangout spot serving up Lodi wines and hard ciders (just like the name might imply! ha!)
Every Saturday they host live music and are open late, so it's a fun place to stop in to meet other local & visiting wine lovers.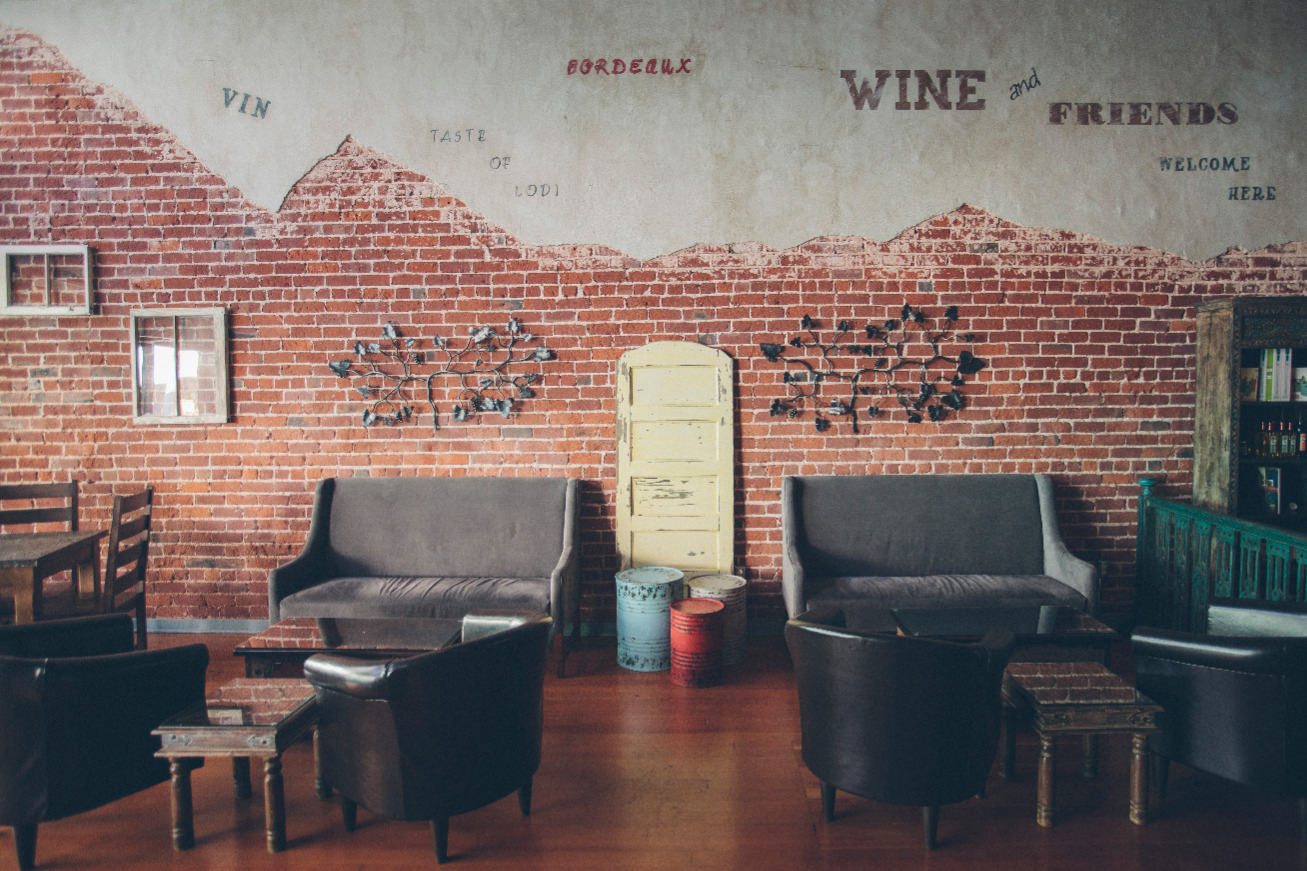 Another downtown spot, the Lodi Wine Social offers wines from two local wineries – Six Hands and Sorelle Winery. Wine flights are served in fun & trendy test tubes and they even have multiple flavors of boozy slushies available for purchase.
There are plenty of seats and the overall vibe is cozy & homey. My ideal local wine bar!
I made you an easy-to-reference Lodi Wineries Map on Google Maps to save or use when helping you plan! This includes all my favorite places listed above, as well as the best hotels and restaurants in Lodi too.
When I'm planning a wine tasting trip, I decide what tasting rooms I want to visit, make a list, and then look at them on a map to decide what's near each other and plan the best iterinary!
How many wineries in Lodi, CA?
There are over 85 registered and bonded wineries in Lodi, CA as of 2022!
What are the best wineries in or near Lodi, CA?
Check out the list above, but it's hard to go wrong in Lodi!
Are Lodi wineries scenic?
Lodi wineries range in style & atmosphere! The most scenic wineries on the list above are Bokisch, St. Jorge, and Viaggio. They're beautiful and highly photogenic!
How much are wine tastings in Lodi?
I was pleasantly surprised by how affordable wine tastings are in Lodi! Most average around $10/person and waive the tasting fee if you purchase a bottle or two. It's definitely possible to do a luxurious-feeling wine tasting weekend in Lodi on a budget!
Other Wine Tasting Day-Trips from San Francisco