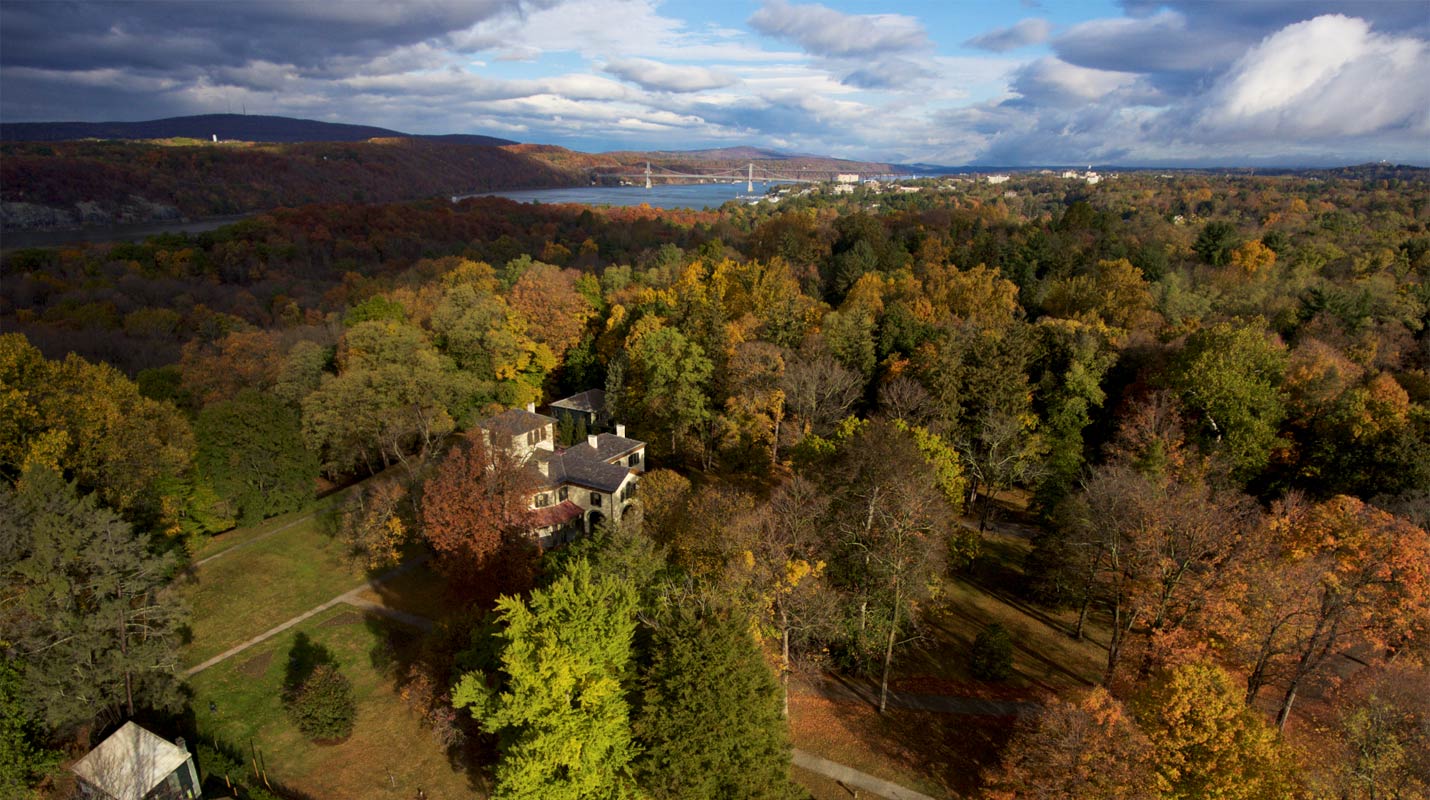 There's a lot of reasons to visit the Hudson Valley. It's steeped in history, culture, and natural beauty at every turn, and there's no shortage of farm-to-table restaurant experiences – but it's also the oldest wine-producing area in the country. In fact, it's home to the oldest vineyard in America!
It's a few hours drive from Manhattan, but this escape from the hustle and bustle of the city will have you feeling like you're a million miles away. If you're looking to explore the region and experience some incredible wines along the way, you need to check out this guide to some of the best wineries in Hudson Valley!
Upper Hudson Valley Wineries
The Upper Hudson Valley begins in the Catskill Mountains and extends all the way to Albany and Troy. If you're planning to explore this region, get ready for some spectacular mountain views, and of course, some spectacular wineries.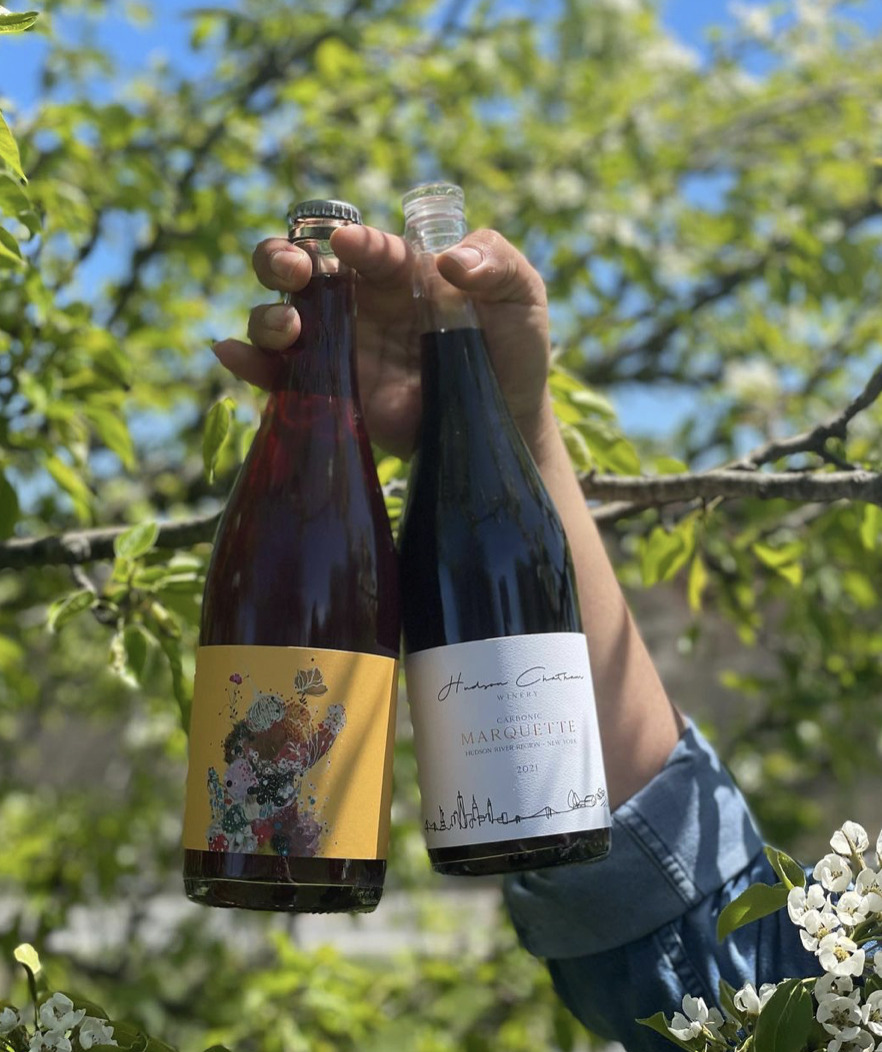 Hudson Chatham Winery
Some of the wineries you'll find in this guide date all the way back to the late 1800's, but some of the "newer kids on the block" are totally worthy of your time and attention, too! The Hudson Chatham Winery, which opened its doors in 2006, lays claim to being the first winery in Columbia County.
When you visit, you'll be able to taste some delicious hybrid varieties like Seyval Blanc, Baco Noir, Chelois, and Chambourcin. You'll need to make a reservation for guided tasting experiences, but they also allow walk-ins to enjoy their wines by the bottle or glass. Another added bonus? They're pet friendly if you happen to be traveling with your furry companion!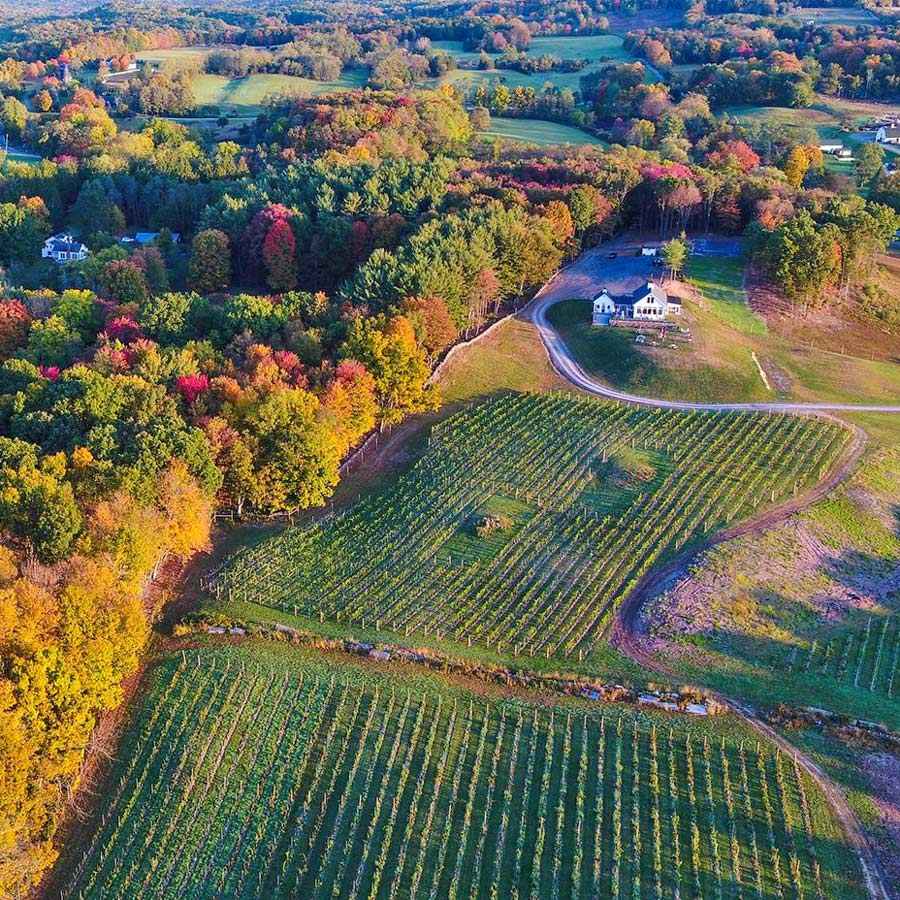 Milea Estate Vineyard
If you're exploring the Upper Hudson Valley, no trip is complete without a trip to Milea Estate Vineyard! You don't have to just take my word for it – they were voted this year's best winery by Hudson Valley Magazine. Owners Barry and Sang Milea believe that "great wine requires devotion – to the land, family, friends, community, and progress." Once you take a sip of their Cabernet Franc or the Proceedo Rosé, you'll be able to taste that devotion too!
If you make the trip, make sure to sample some of the Hudson Heritage offerings, too. A handful of their wines make up the Hudson Valley Heritage Grape Project – which pays homage to the unique, indigenonus grape varieties of the region.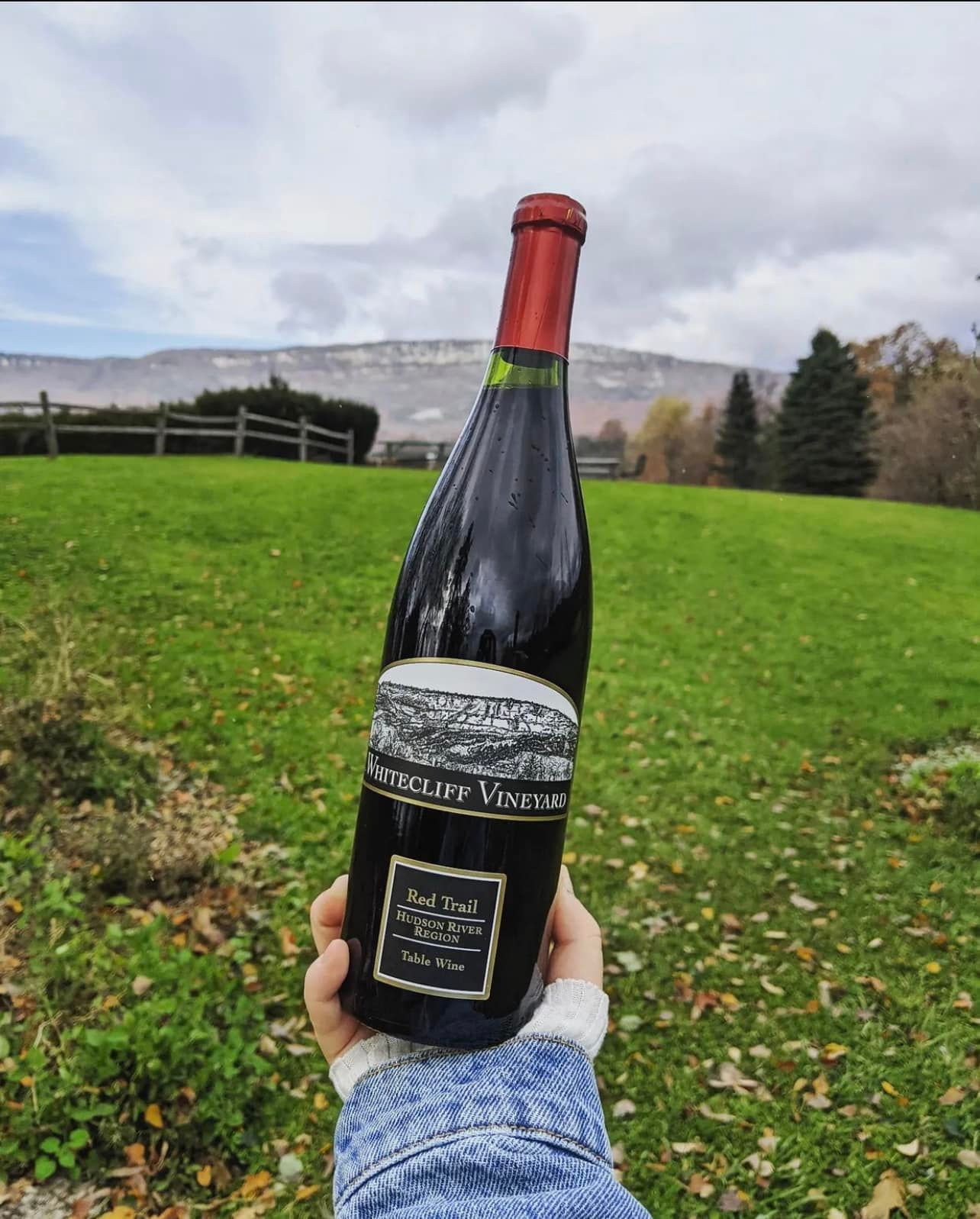 Whitecliff Vineyard & Winery
This award-winning, artisanal, family-run vineyard is one of the largest in the Hudson Valley, and boasts robust offerings of more than 20 grape varieties. They have two locations – one in Hudson, and another a little further south in Gardiner – but both locations are beautiful and inviting. You'll love the idyllic scenery, delectable wines, and the welcoming atmosphere! They have everything from Pinot Noir and Chardonnay, to Gamay Noir and Traminette.
Lower Hudson Valley
The Lower Hudson Valley begins in urban cityscapes, but as you travel north and the Hudson River Valley narrows, you'll be treated to views of marshes and hills. As you travel even further north, you'll be able to enjoy the scenic and historic treasures of Middle Hudson Valley.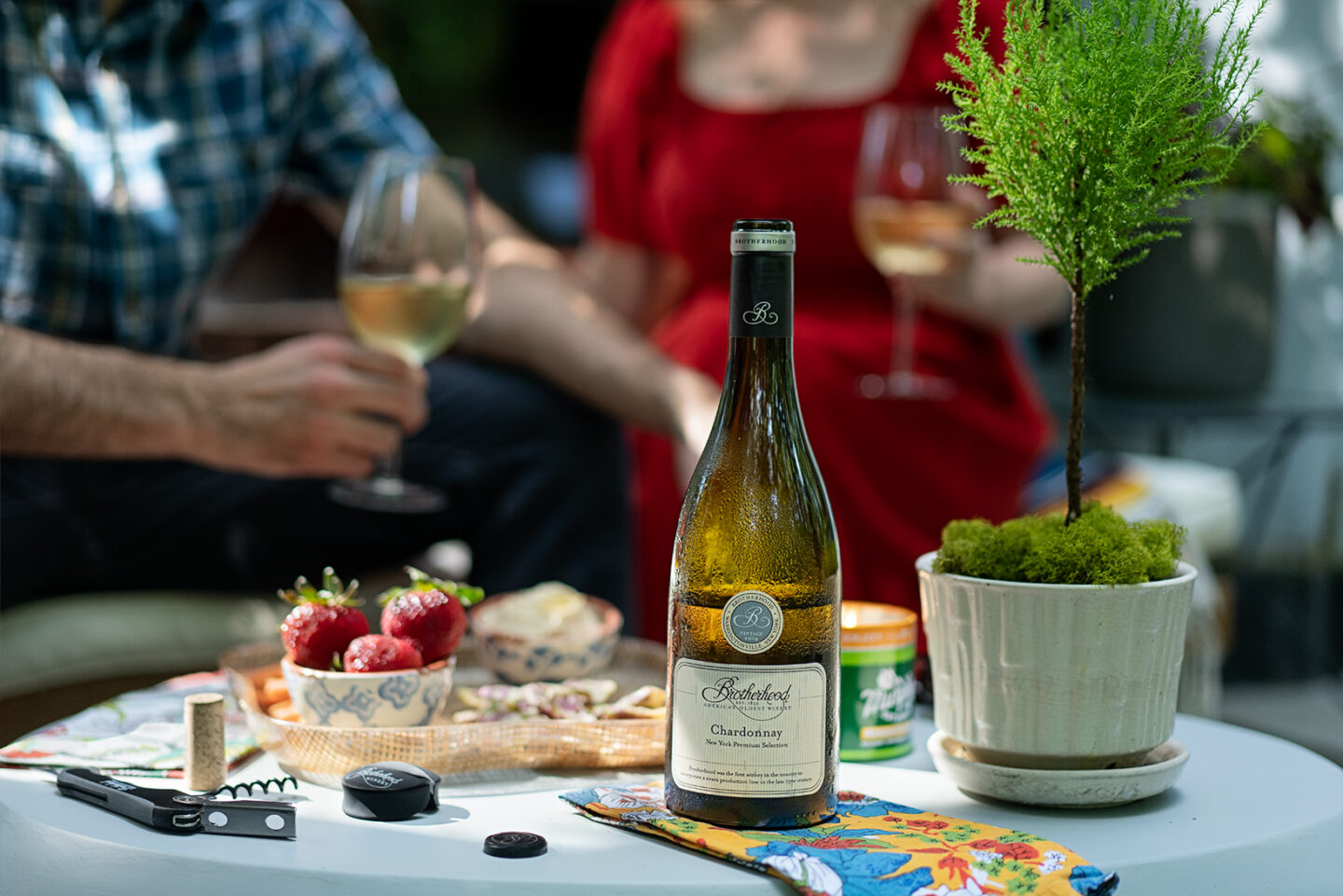 Brotherhood Winery
Established in 1893, Brotherhood Winery holds the title of being America's Oldest Winery! There's lots of history to be found here, so I would definitely recommend a tasting and a tour. You'll love the wines and the incredible atmosphere.
No matter what time of year you visit, there's always something happening at Brotherhood! Are you interested in a grape stomp? What about a Halloween Ball or Murder Mystery Dinner? Be sure to check out their website for upcoming events and get your tickets early so you don't miss out on all the fun!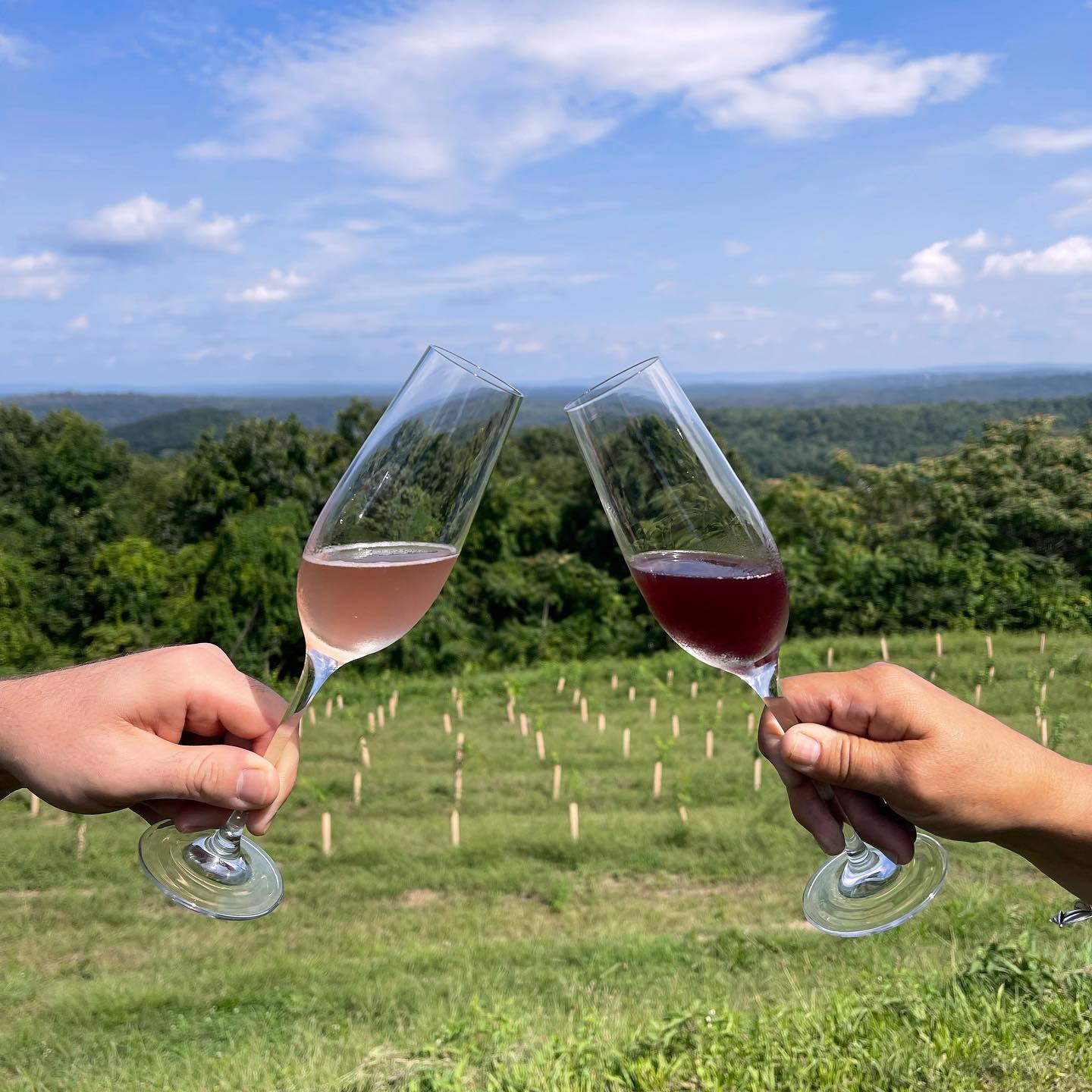 Benmarl Winery
Another one of the oldest wineries in the United States, Benmarl is found among the lush, green hills of Marlboro and overlooks historic Hudson River Valley. The 37 acre estate is committed to producing quality, small batch wines that capture the unique character of the region. Only 70 miles north from New York City and 90 miles south of Albany, you'll find Benmarl Winery right in the middle of Hudson Valley.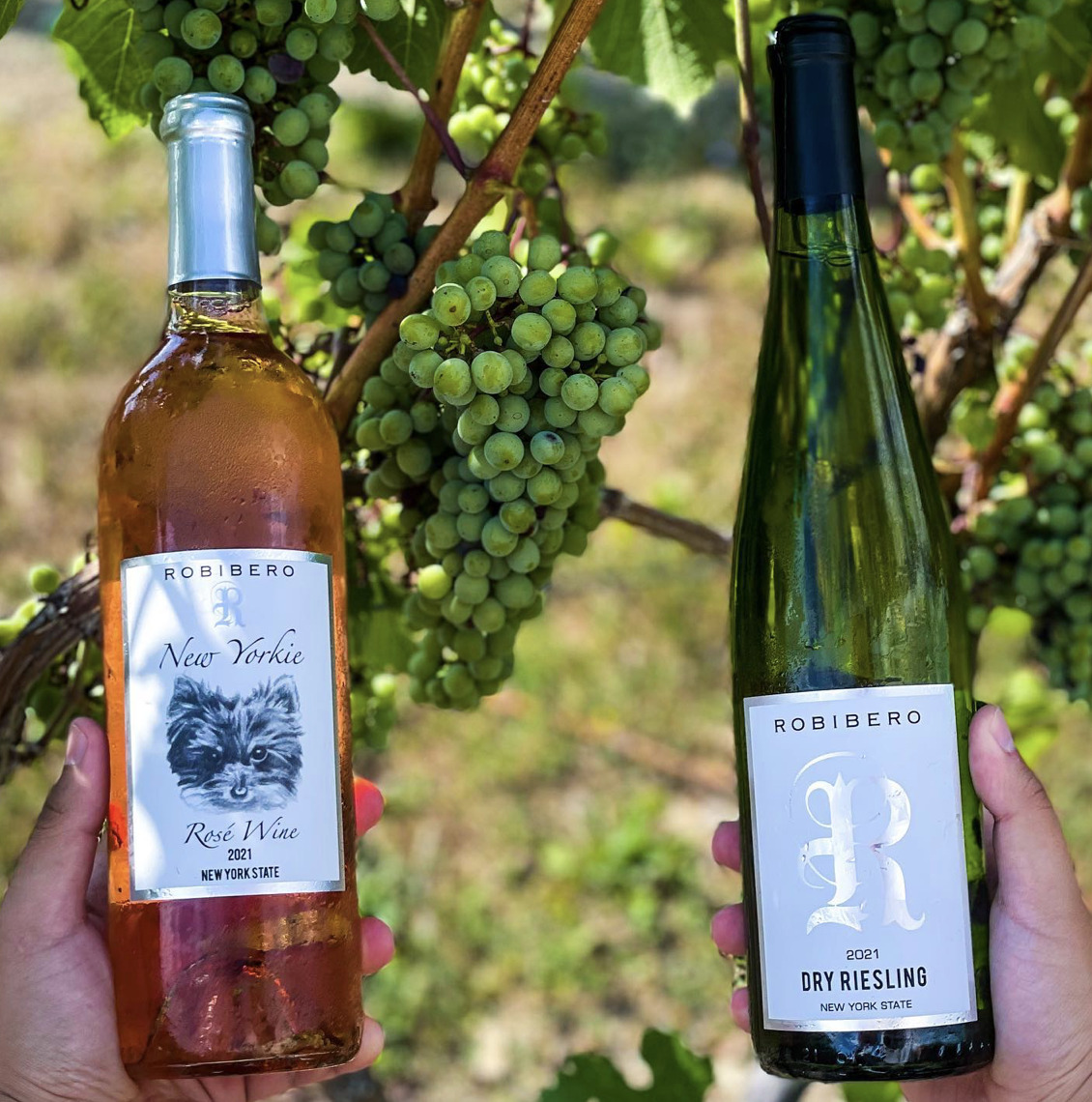 Robibero Winery
You'll be awestruck by this charming 42-acre, family-run winery, nestled in the breathtaking Shawangunk Mountain Ridge. Imagine taking in the amazing views while sipping down their delicious hybrid blends and perusing the food menu!
The woodfire pizza and pretzels are great, but I strongly recommend ordering from the "Jacüterie" offerings. Jacüterie is a Hudson Valley charcuterie company that sources as many local ingredients as possible, along with European style salami.
What could be better than enjoying some wines, cheeses, and salami while taking in the mountain views?
Millbrook Vineyards & Winery
They've only been around 35 years, but during that time Millbrook Vineyards and Winery has raked in a number of awards and lots of praise. The New York Times has dubbed them "the Hudson Valley's flagship winery," and they've even been mentioned by the Wall Street Journal as "a great place to visit." They hold tastings all year long, but if you happen to be visiting during the warmer months, I recommend enjoying their outdoor picnic areas. Be sure to bring some lawn chairs and a comfy picnic blanket!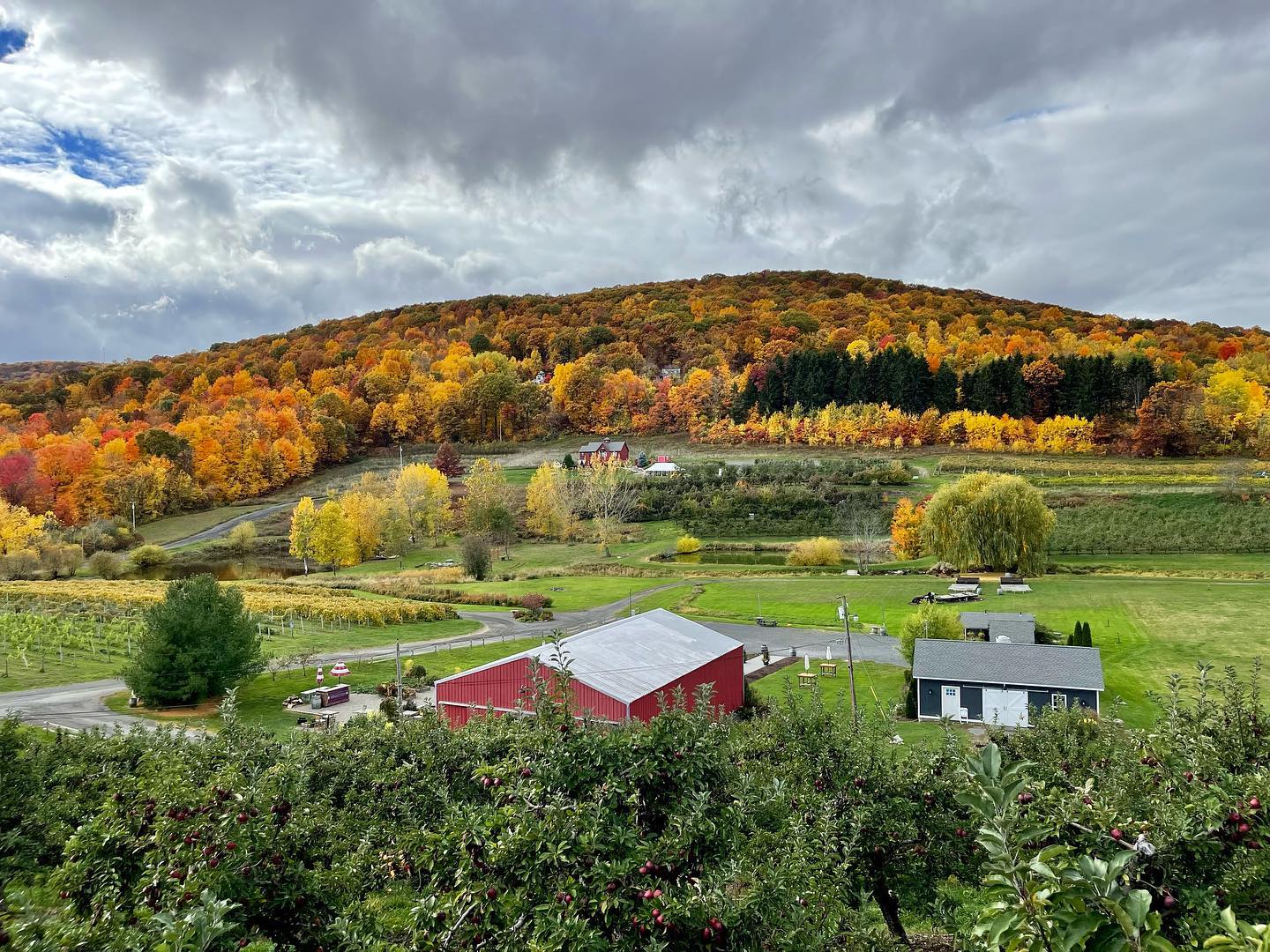 Nostrano Vineyards
This family-run vineyard sits atop a picturesque hill and overlooks the idyllic vista below. Nostrano Vineyards grows 10 acres of Hudson Valley wine grapes, another few acres of seedless table grapes, and 15 acres of apples! When you visit, you'll be able to enjoy locally crafted cheese boards and regular live music – in addition to some fantastic wines.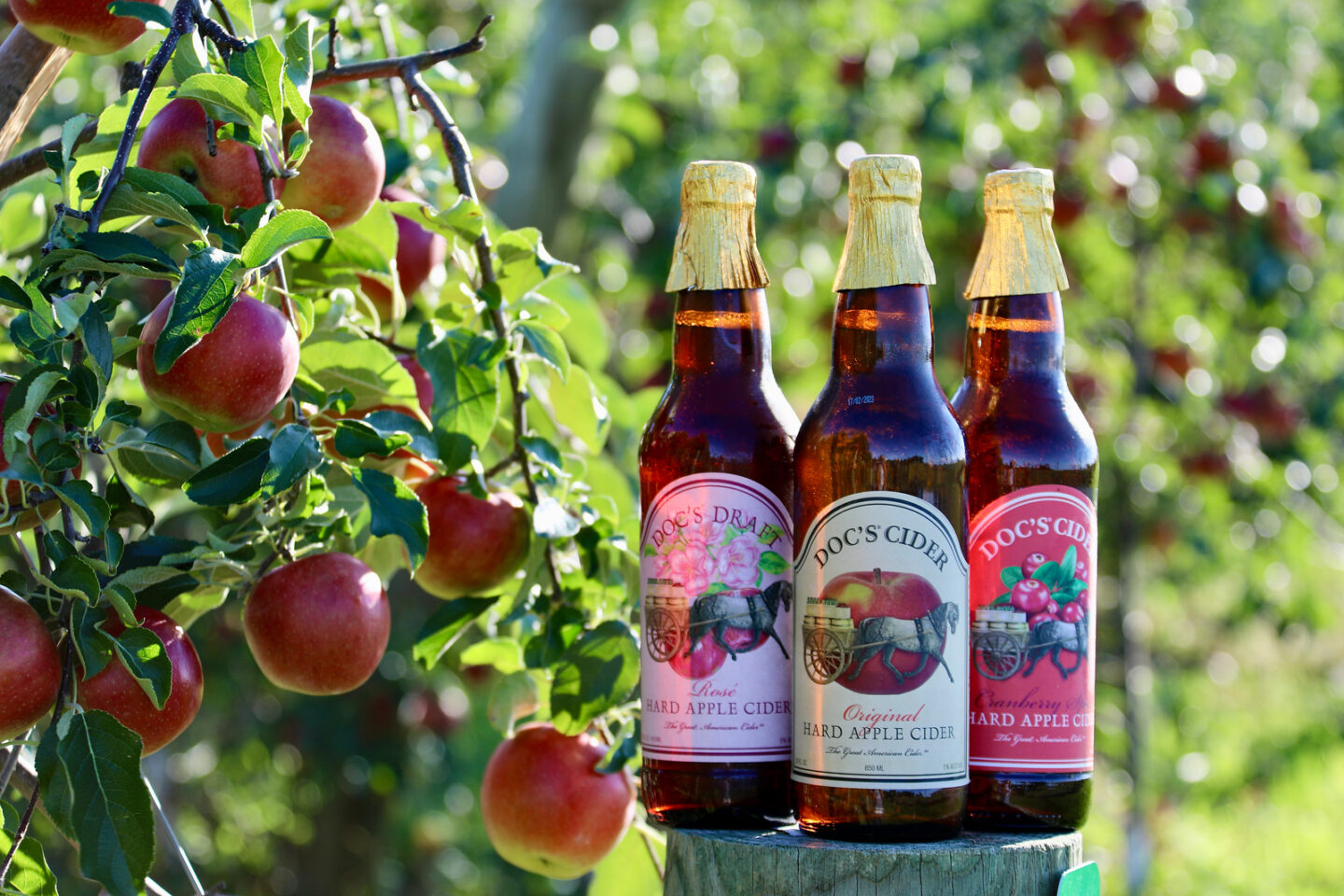 Warwick Valley Winery
This apple orchard turned winery and distillery was making hard cider before there was a craft cider industry. They're the proud producers of Doc's Cider – which come in a dozen different flavors, including pear, raspberry, and black current. They make a handful of spirits, cordials, ports, and of course, wines.
No matter what time of year you visit, Warwick Valley Winery has live music every weekend – rain or shine, cold or blistering heat.
Frequently Asked Questions
Should I visit wineries in Hudson Valley?
No matter where you travel, there will always be vineyards and wine tasting opportunities, but what makes Hudson Valley such a special destination is it's the first wine-producing region in the United States. There are vineyards here that are hundreds of years old, and the grapes that are grown here are especially unique.
Can I make a day trip to the wineries in Hudson Valley from New York City?
A day trip, or even a weekend getaway is the perfect escape from New York City! A few hours drive will have you feeling like you're a million miles away. You'll be treated to great views and fantastic wine. There's a lot to do and see around these parts, so I recommend getting an early start, or booking a night or two somewhere along the valley.
Other Blog Posts You'll Love
North Fork Wineries: Day Trip from NYC Winery Guide
Connecticut Wineries: Your Complete Guide