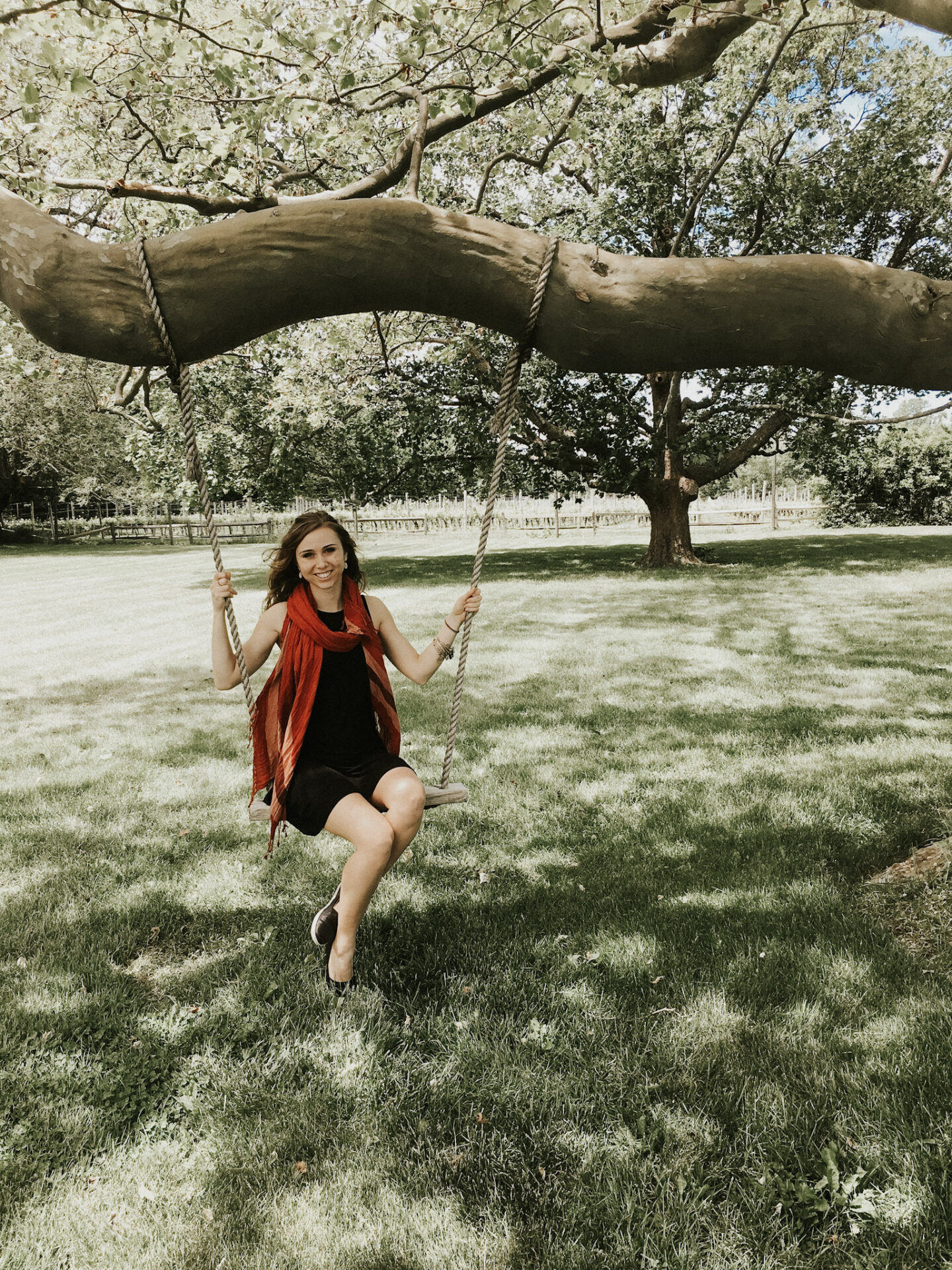 I visited North Fork back when I lived in New York City. It was a welcomed escape from the hustle-and-bustle of city life. To be able to feel the breeze, see the blue sky without obstruction, and hear the birds chirp was just what I needed on a weekend away. What I soon learned was that North Fork wineries make for a fun, bucolic, and laid-back destination!
North Fork is located on Long Island, just southeast of Manhattan. If you live in New York City, it is perfect for a day trip. However, it would also be worth staying for the weekend to enjoy more of what North Fork wineries have to offer, which is quite a lot.
The cooler, beach climate in North Fork, Long Island is perfect for growing a variety of grapes. Given the island's incredible access to natural sources of water, the soil on North Fork is rich for grape-growing. Most of the wine from this region is full bodied and slightly acidic.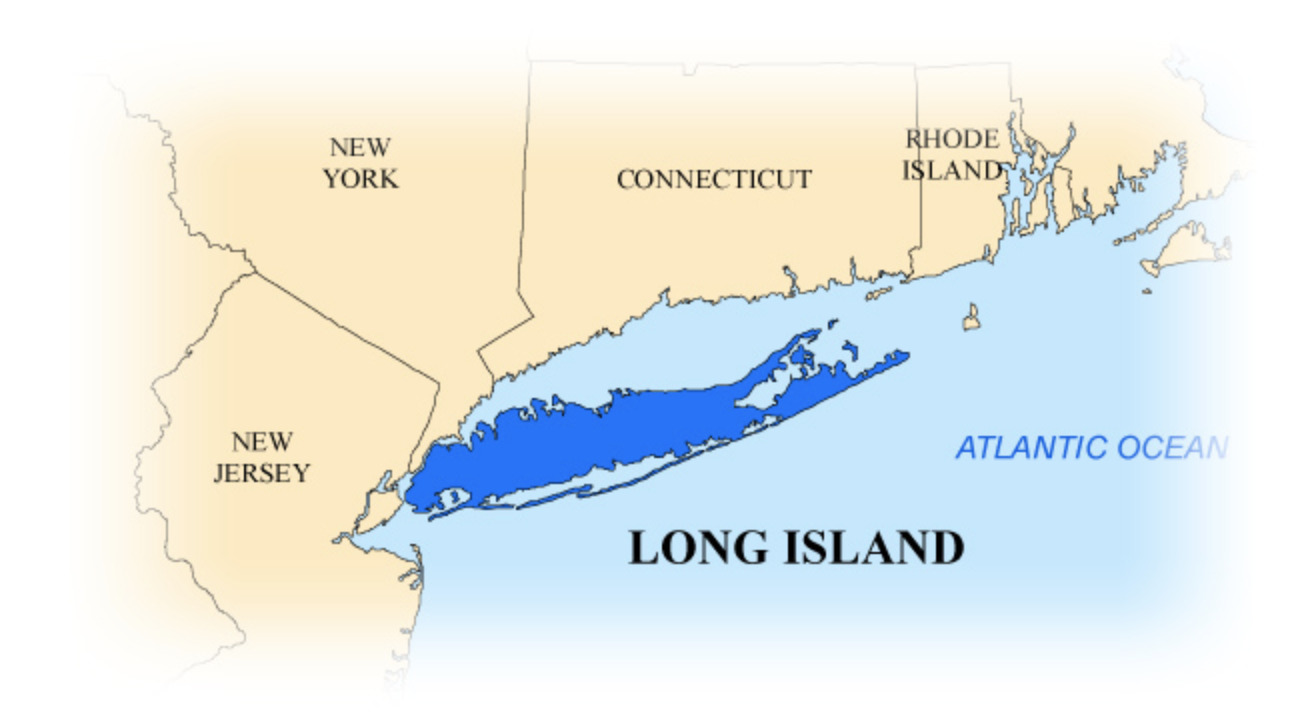 How to Get to North Fork Wineries
North Fork wineries make for an ideal day destination from NYC and many other cities on the east coast. A variety of transportation options makes it an easy place to travel to:
Bus– Long Island is serviced by a vast network of bus routes. Make use of the Nassau County NICE Bus at an affordable rate.
LIRR– The Long Island Railroad is another affordable method of transportation from the Manhattan area. Use the schedule on their website to determine the trip cost and length.
Car Rental– Renting a car is always a decent option, especially if you want the luxury of time flexibility. Not relying on the schedules of public transportation certainly saves time during the day. However, car rentals are especially costly right now.
Ferry– Alternatively, enjoy a leisurely trip on the ferry. There are multiple ports to access, depending where you're leaving from.
Airplane– If you don't live locally on the East Coast, plan a long weekend getaway to visit the wonderful wine region of North Fork, Long Island. You won't regret it!
Regardless of where your journey starts, there are countless routes to make your way to the many North Fork wineries.
Best North Fork Long Island Wineries
Now, for the good stuff. North Fork is filled to the brim with spectacular wine and impressive vineyards. These are a few of my favorite North Fork, Long Island wineries to add to your list:
This boutique, sustainable vineyard is family-owned and women-led. In 1996, the family planted Merlot, Cab Franc, and Pinot Noir wine grapes. Five generations later, this vineyard is known for it's incredible women and Cab Franc. Groups of 6 people or less are welcome to visit year-round- no reservations needed! The tasting area sits in a luscious green field with picnic tables for your comfort.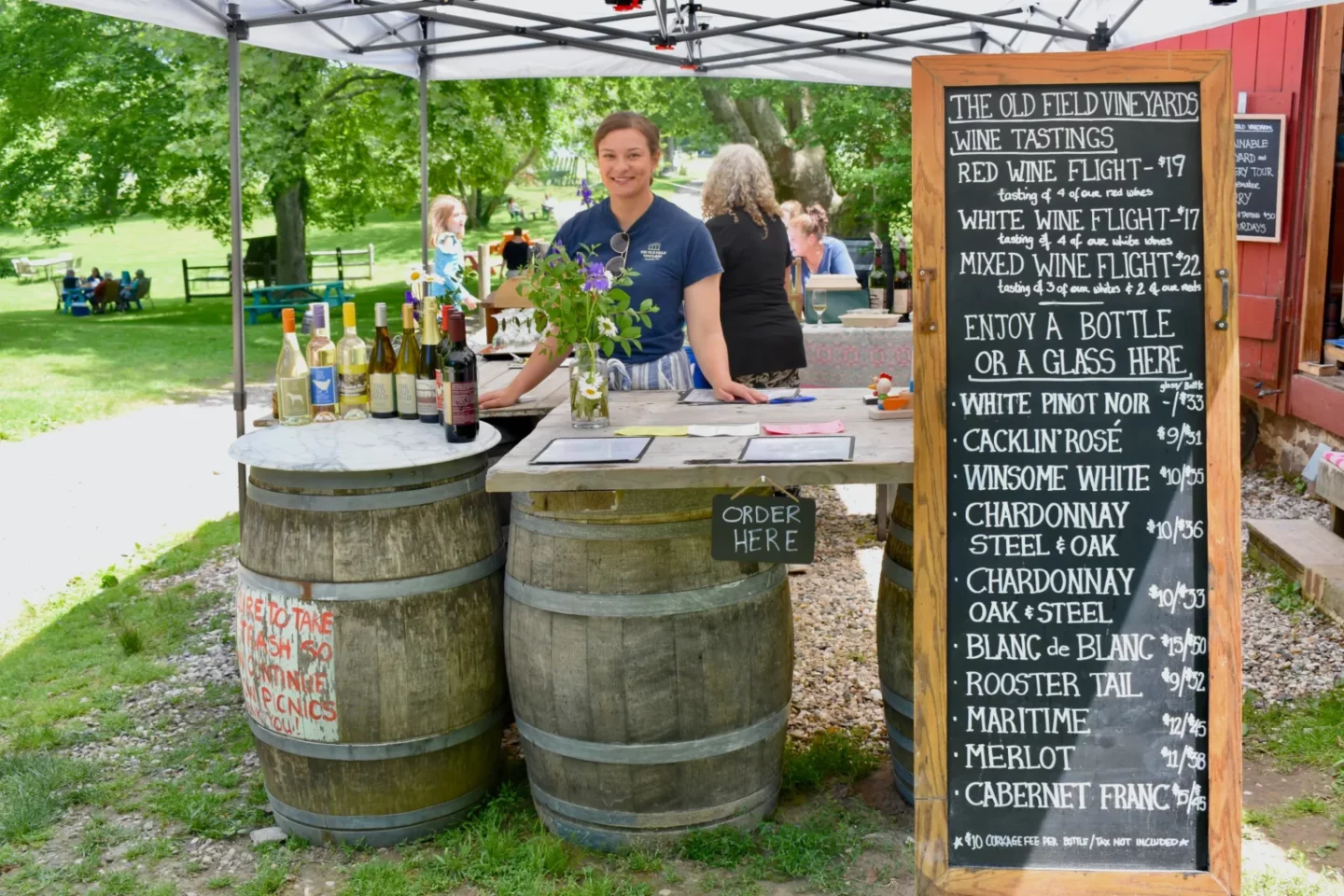 "Sustainable wine crafted with love." -Mattebella. This small family winery is committed to creating cleaner, healthier wines that yet bring you joy. Their 15 acre vineyard is home to a diverse collection of grapes and gardens. The tasting cottage, with rose bushes and fig trees, is open year-round. Outside food is not permitted and reservations are recommended.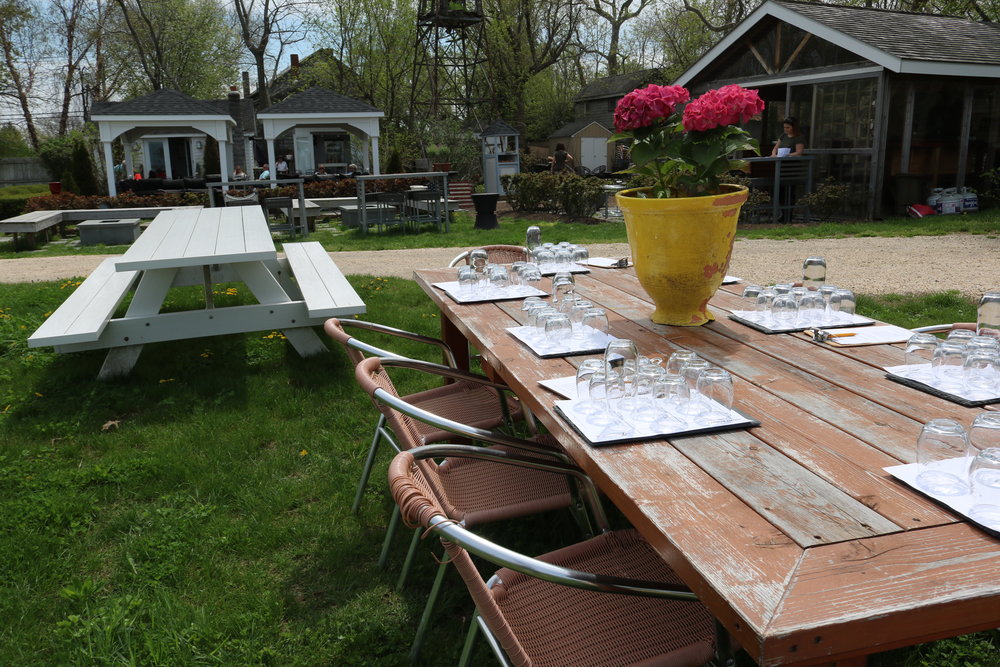 McCall Wines has been producing award-winning wine since 2007. In the North Ridge vineyard, they grow the following grapes: Cabernet Franc, Cabernet Sauvignon, Chardonnay, Sauvignon Blanc, Petit Verdot, and Syrah. Enjoy wine tasting outdoors, accompanied by artisanal cheeses and charcuterie. You can reserve a walking tour with the sommelier to snag an up-close-and-personal view of the vineyard.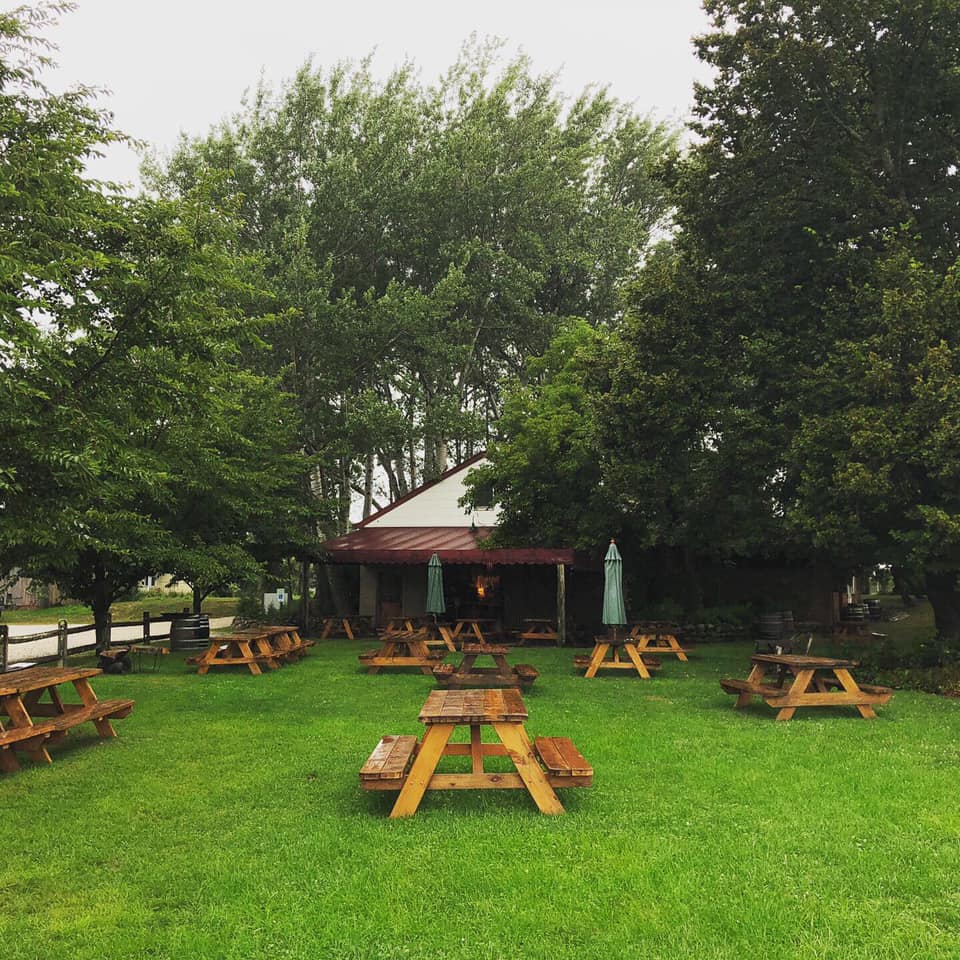 Harbes Family Farm is much more than your average winery. It offers fun and enjoyment for the whole family! For the adults, the wine barn is open May through October for tastings. Their 10 acres is known as North Fork's first certified sustainable vineyard. And, while the adults drink sustainable wine, the children can play. Harbes Family Farm offers apple picking, corn mazes, pig races, petting zoos, live music, and more.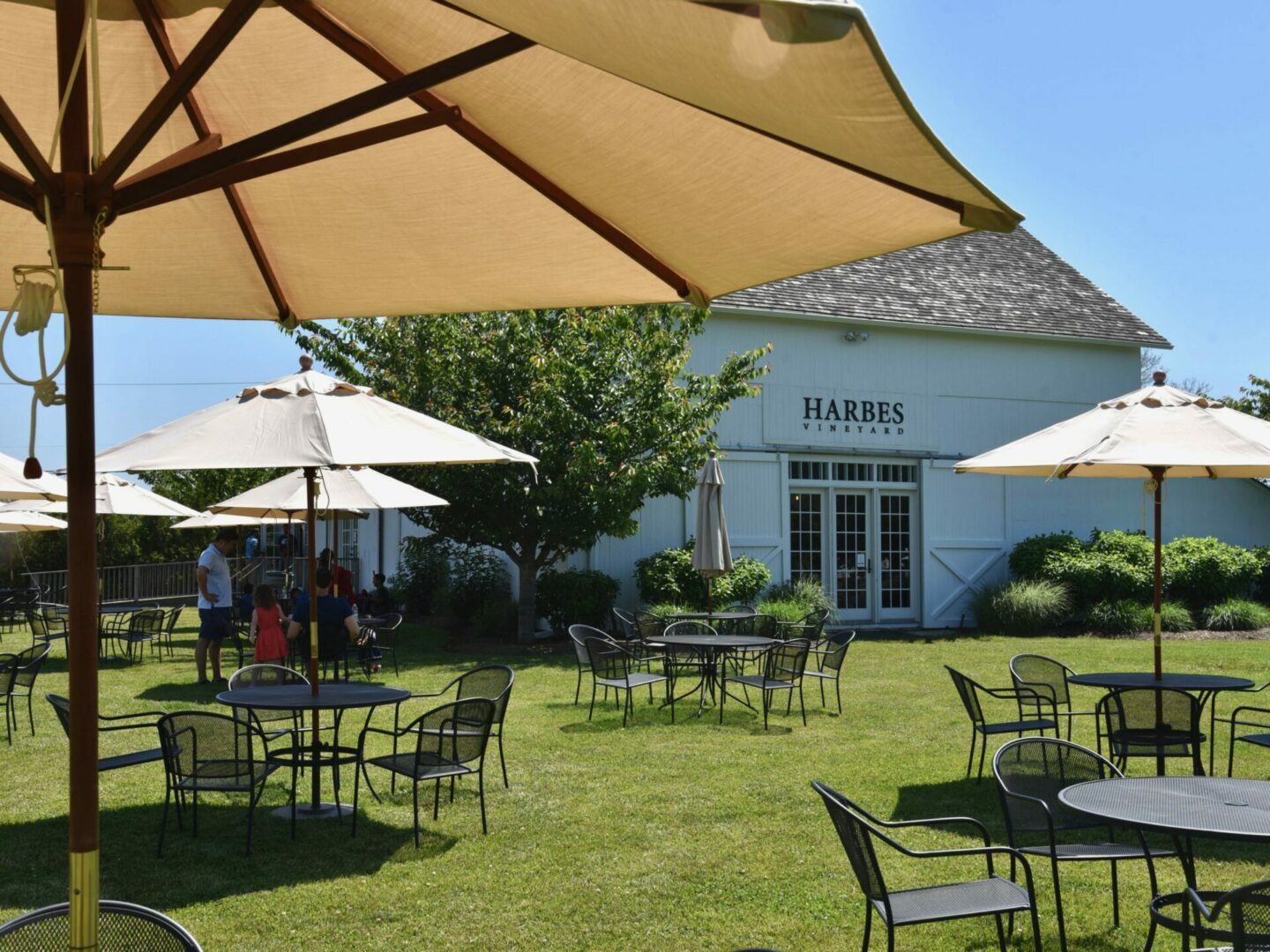 Owned by the Rivero-González family, the Martha Clara Vineyards is home to 14 different grape varieties. Their tasting room offers group tastings or private tastings. Their outdoor area is also pet-friendly! The grounds are known for being beautiful and enjoyable. Be sure to make reservations for your visit!

When planning your visit, I highly recommend making reservations for each winery. Be sure to allow 1-2 hours for each visit, plus additional travel time.
North Fork Wineries FAQs
While North Fork is a wonderful wine destination, here's what you need to know before you go:
Where is North Fork located?
North Fork is located on the northern side of Long Island, off the Manhattan coast. You can take the ferry, bus, train, or car to North Fork for your wine adventures.
What kind of wines are produced in North Fork?
With coastal breezes and rich soil, North Fork is ripe for a variety of wine grapes, including Pinot Noir, Chardonnay, Sauvignon Franc, and many more.
Where should I stay in North Fork?
North Fork offers a variety of lodging, including inns, bed and breakfasts, and hotels. I've heard great reviews for The Greenporter Hotel, the Bed & Breakfast at Shinn Estate, and the North Fork Table and Inn.
What are the best restaurants in North Fork?
A day filled with wine tasting calls for delicious food, as well. Luckily, North Fork is not lacking in yummy options. A few well-known dining places include: Anchor Down Seafood Bar and Grill, PORT Waterfront Bar and Grill, Peter Luger Steakhouse, The North Fork Table and Inn, and Old Fields.
North Fork is an east coast, wine-tasting dream. Enjoy this small town over a long weekend or even just within a day. There are many wineries to visit, restaurants to enjoy, and experiences to have.