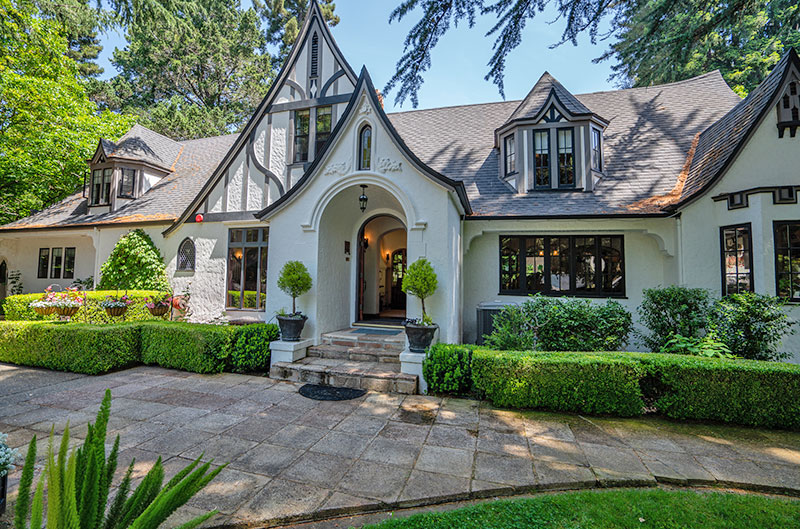 The amazing thing about Napa Valley is everyone can get a taste of the good life! Here, you'll be able to savor some of the best wines in the world and enjoy breathtaking views. You can take in the vibrant art scene, or take a breath of fresh air out on the trail. There's plenty of spas and shopping opportunities for your next girls trip, or fun for the whole family on your next vacation.
It's easy to see why Napa Valley is one of the most popular destinations in California, but you don't need to be rich or famous to have an unforgettable experience here! There's plenty of stays that feel luxurious, but won't break the bank.
In this blog post, you'll only find independent inns and hotels. Before taxes and fees, all of these stays come in at under $300 per night – which isn't outlandish compared to some hotels and resorts that charge more than double this rate. If you're a member of Marriott, Hilton, Hyatt, or any other major hotel chain, you might be able to score a better deal.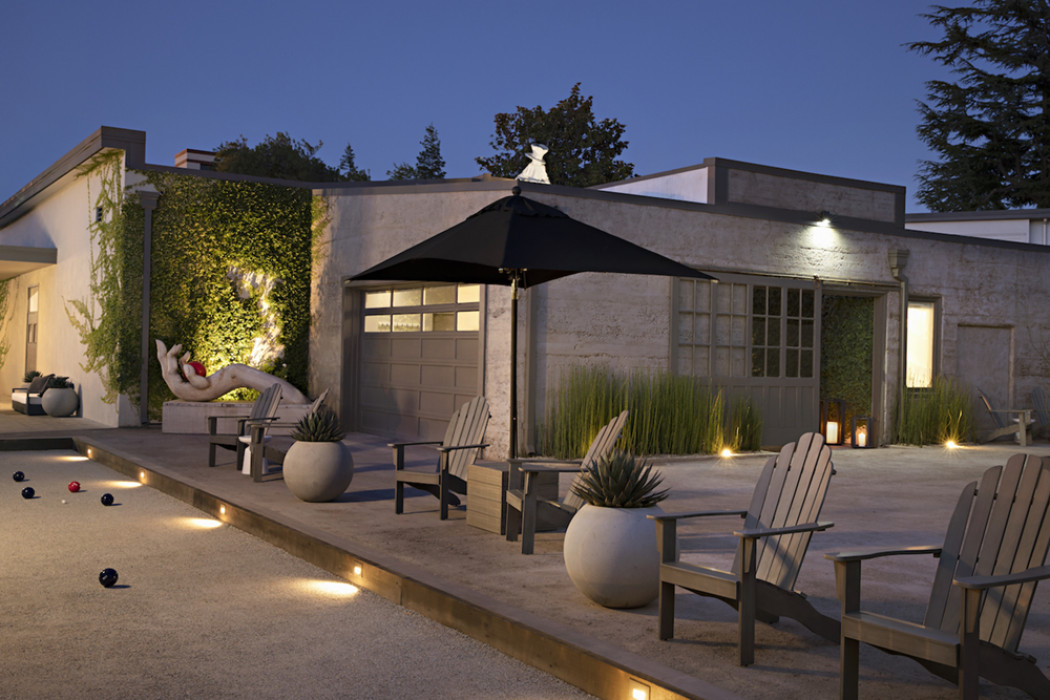 R INN NAPA
If you want to be in the middle of all the action, look no further than R INN NAPA. This contemporary, boutique hotel puts you in walking distance from all the best restaurants and shops in downtown Napa. You'll love the smart, sleek design, and the touches of original artwork and modern furniture found throughout the entire hotel.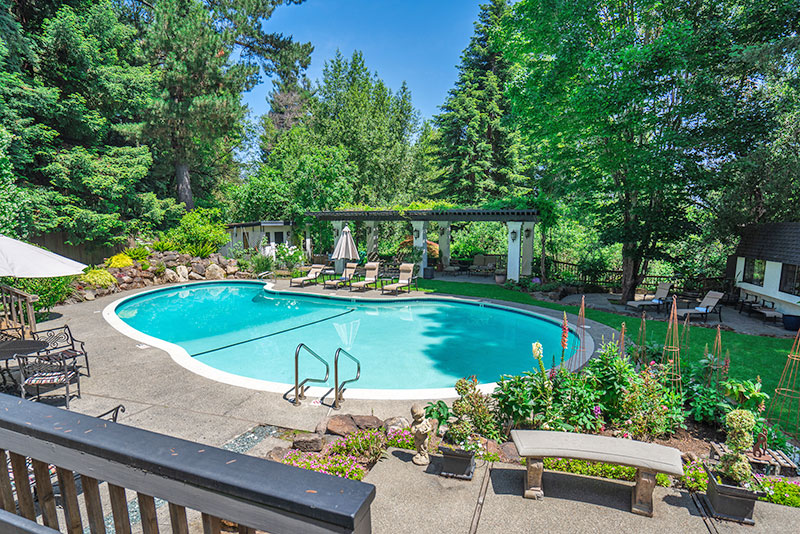 Candlelight Inn
This charming bed and breakfast is the perfect romantic getaway. The ambiance is spectacular, their homemade breakfasts are the ideal way to start your day, and if you're traveling during the warmer months, their seasonal pool is just the place to unwind and relax after a long day of exploring the Napa and Sonoma Valleys. The friendly staff strive to go the extra mile for their guests, and have all the best winery recommendations for every budget.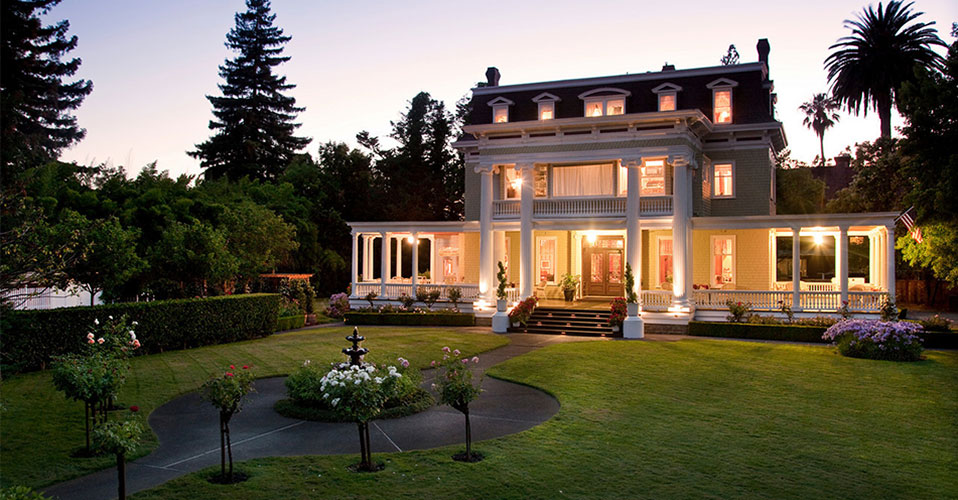 Churchill Manor
When it comes to breakfast, the Churchill Manor pulls out all the stops. There's a lot of bed and breakfasts in the area to choose from, but if you're someone who believes breakfast is the most important meal of the day, you won't want to miss their gourmet, three-course offerings. This 19th Century mansion is an architectural treasure, filled with beautiful old-world craftsmanship and modern day amenities. After a full day of tastings, I recommend taking one of their complimentary tandem bikes out for a spin! You don't have to pedal far before you'll find yourself in downtown Napa!
Learn more about Churchill Manor
*Only some rooms are less that $300/night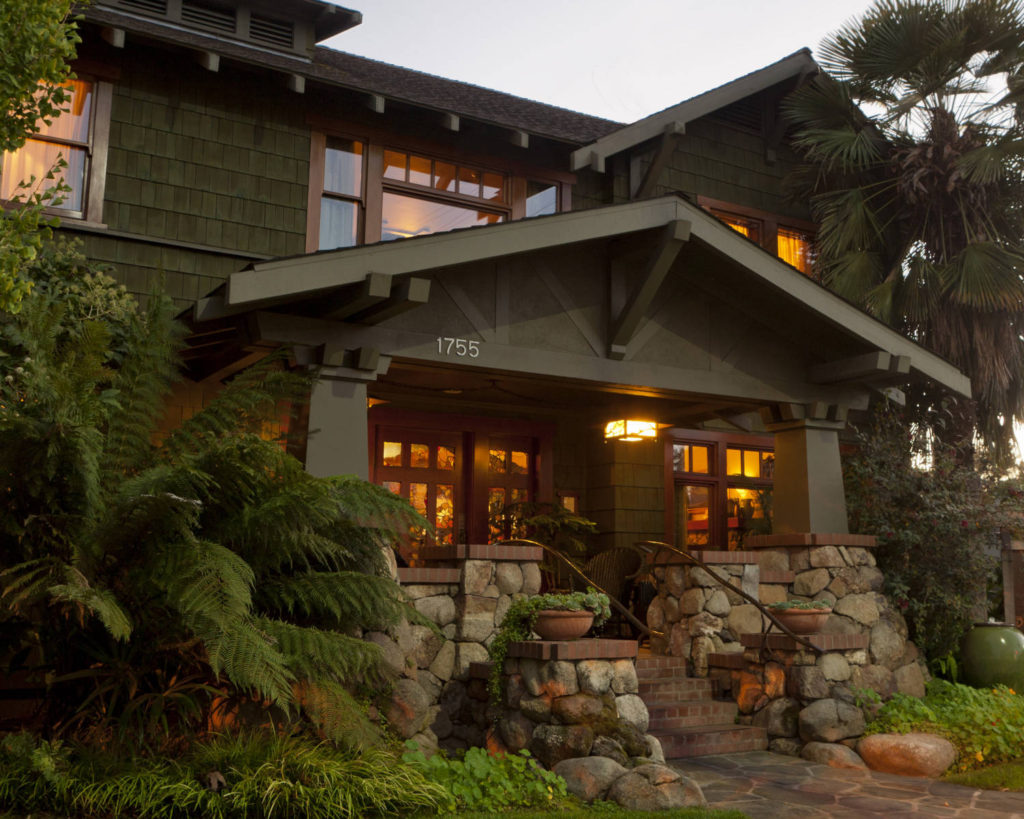 Blackbird Inn
Be ready to be blown away by this gorgeous craftsman! This bed and breakfast is near the hustle and bustle of downtown, but tucked away enough that you'll be able to enjoy some peaceful quiet time, too. The home was built in 1902 and later completely transformed in the late 1990s by craftsman Scott Warren. The restoration was a true labor of love, with Warren bringing in many other local artisans to help breathe new life into the home. His skills and craftsmanship can be found in every room too – all of the inn's furniture was made by him!
Learn more about the Blackbird Inn
*Only some rooms are less than $300/night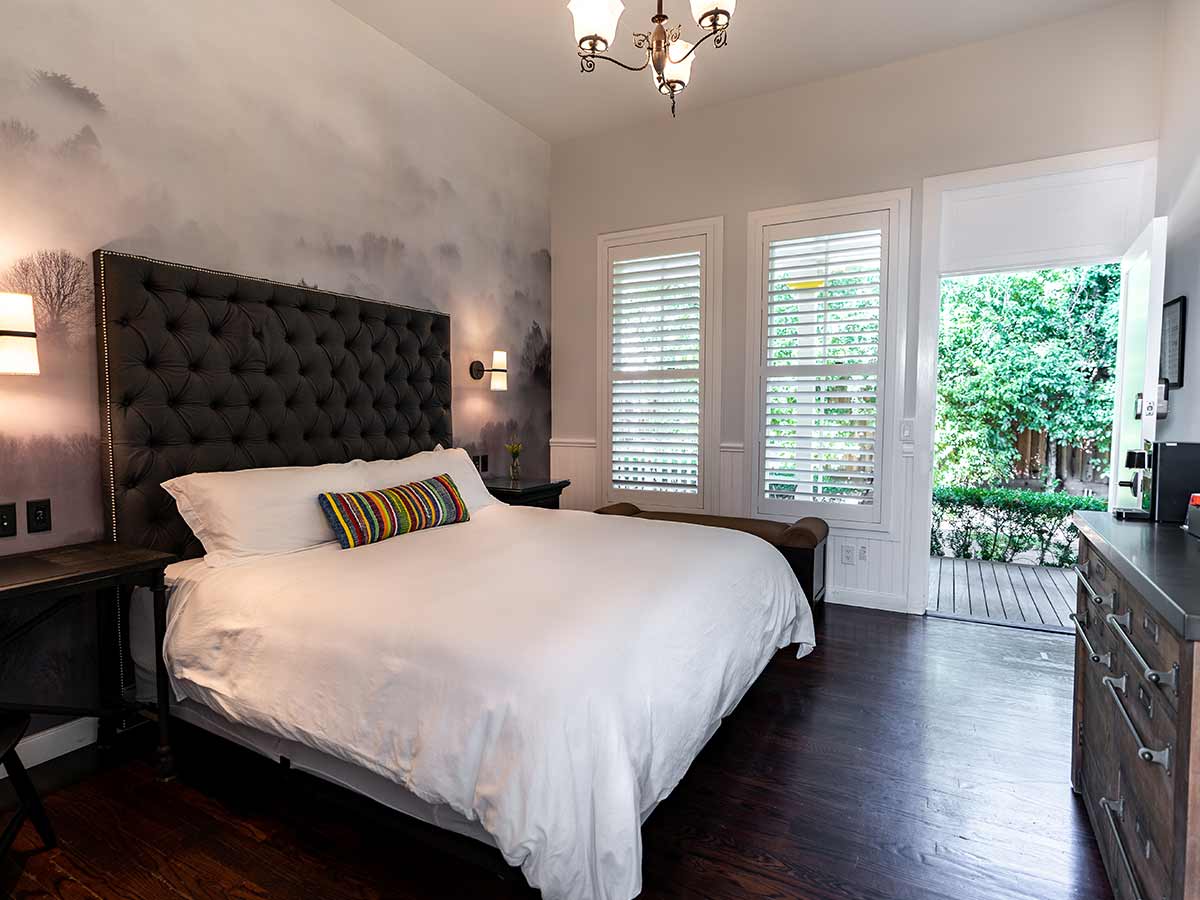 Brannan Cottage Inn
You'll be surrounded by green, lush gardens when you book a stay in this intimate, six-bedroom inn. The outdoor furniture will get put to good use – especially in the morning while you enjoy the cafe creations of Sam's General Store. Some claim it's home to the best cup of coffee in the valley.
Breakfast is included for hotel guests, but even if you don't book here, I highly recommend the store's picnic basket experience. You'll have your choice of sandwiches or salads, chips, and pastry. They'll even throw in a few wine glasses for you to borrow for the afternoon. It's all set for you to enjoy at your winery of choice.
Learn more about Brannan Cottage Inn
*Only some rooms are less than $300/night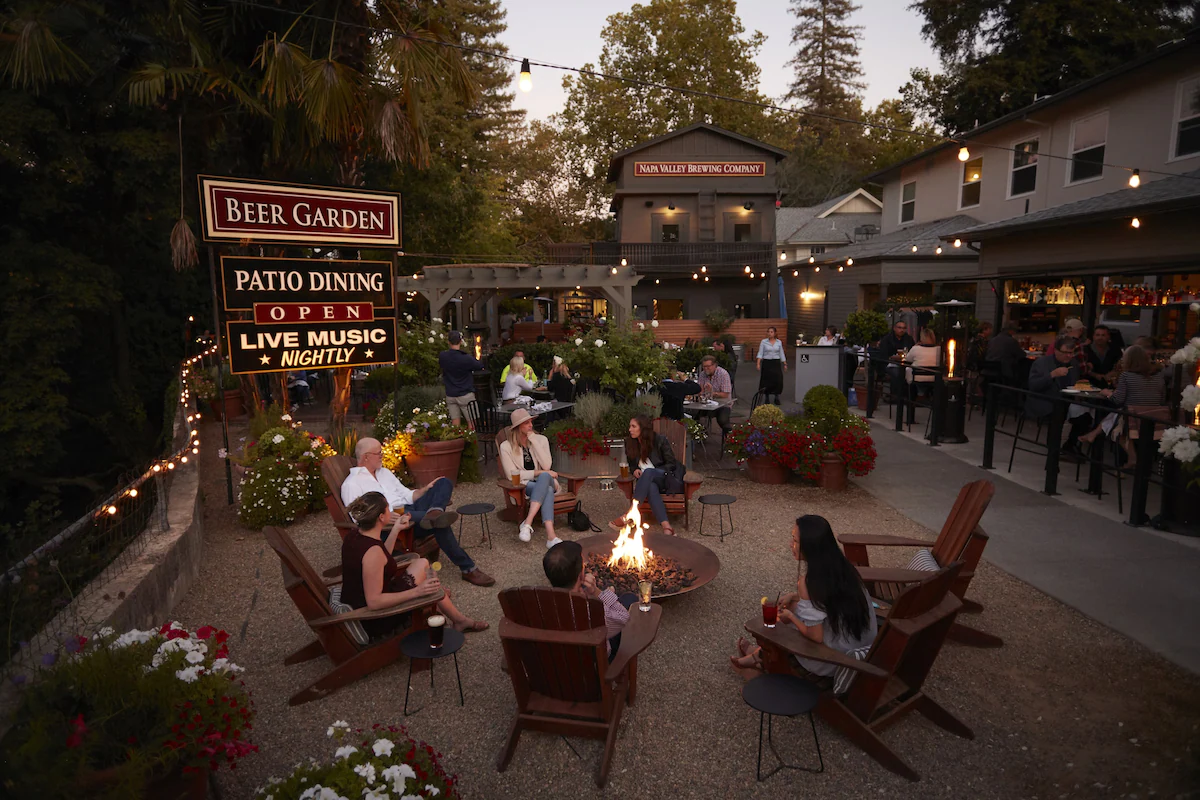 Calistoga Inn
If you don't mind sharing a common bathroom, and going without the frills, Calistoga Inn is one of the most budget friendly places in Napa Valley! You'll love the savings, and the restaurant and brewery located on site.
There are some potential drawbacks, but if you plan accordingly, they're not deal breakers in my book. While there might not be a pool on site, the Calistoga Community Pool is only a few blocks away, and even though there's no Uber or Lyft inCalistoga, there is a local shuttle that operates on demand. If shuttle buses and rental cars weren't part of the plan, there's plenty of private tour companies that will shuttle you around from vineyard to vineyard.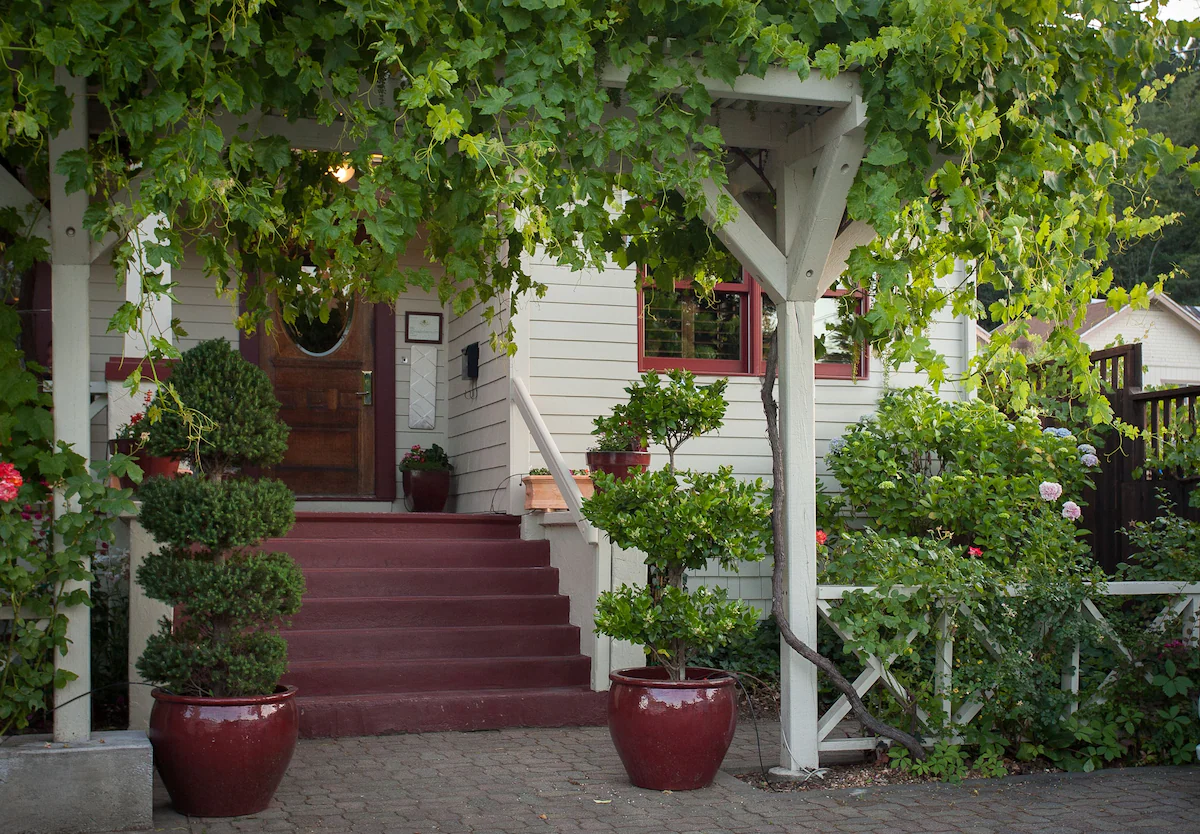 Calistoga Wine Way Inn
Also located in the somewhat more affordable town of Calistoga, the Calistoga Wine Way Inn offers craftsman period charm and modern conveniences. All of the guestrooms have their own private baths, and the inn itself is within walking distance from downtown Calistoga – and all its shops, restaurants, spas, and famed mud baths. Another added perk of staying a little outside of Napa is the hot springs!
Frequently Asked Questions
How can I visit Napa Valley on a budget?
You don't need to spend an arm and a leg to have a good time in Napa Valley! It's entirely possible to have a budget friendly trip – especially if you stay in one of the inns from this guide. If some of these recommendations still feel like a stretch, try visiting in the off season, or even looking at local campgrounds if you don't mind the idea of sleeping in a tent! I highly recommend reading the reviews first, though, because not all campsites have a reputation for being relaxing and peaceful.
When is the best time to visit Napa Valley?
The busy season in Napa Valley runs from August to October – the harvesting season for wine makers! During these months, you can expect prices and wait times to be a bit higher than usual, so if this doesn't sound like a good time to you, I recommend visiting in the winter and spring. You'll beat the crowds and probably score some great off-season rates on your accommodations!
Is a long weekend enough time to visit Napa Valley?
A few days in California's wine country will give you enough time to experience the highlights of the region and sample plenty of world-class wines! You can easily spend an entire week here (or more!), but don't be discouraged from visiting if you don't have that many vacation days left to spend!