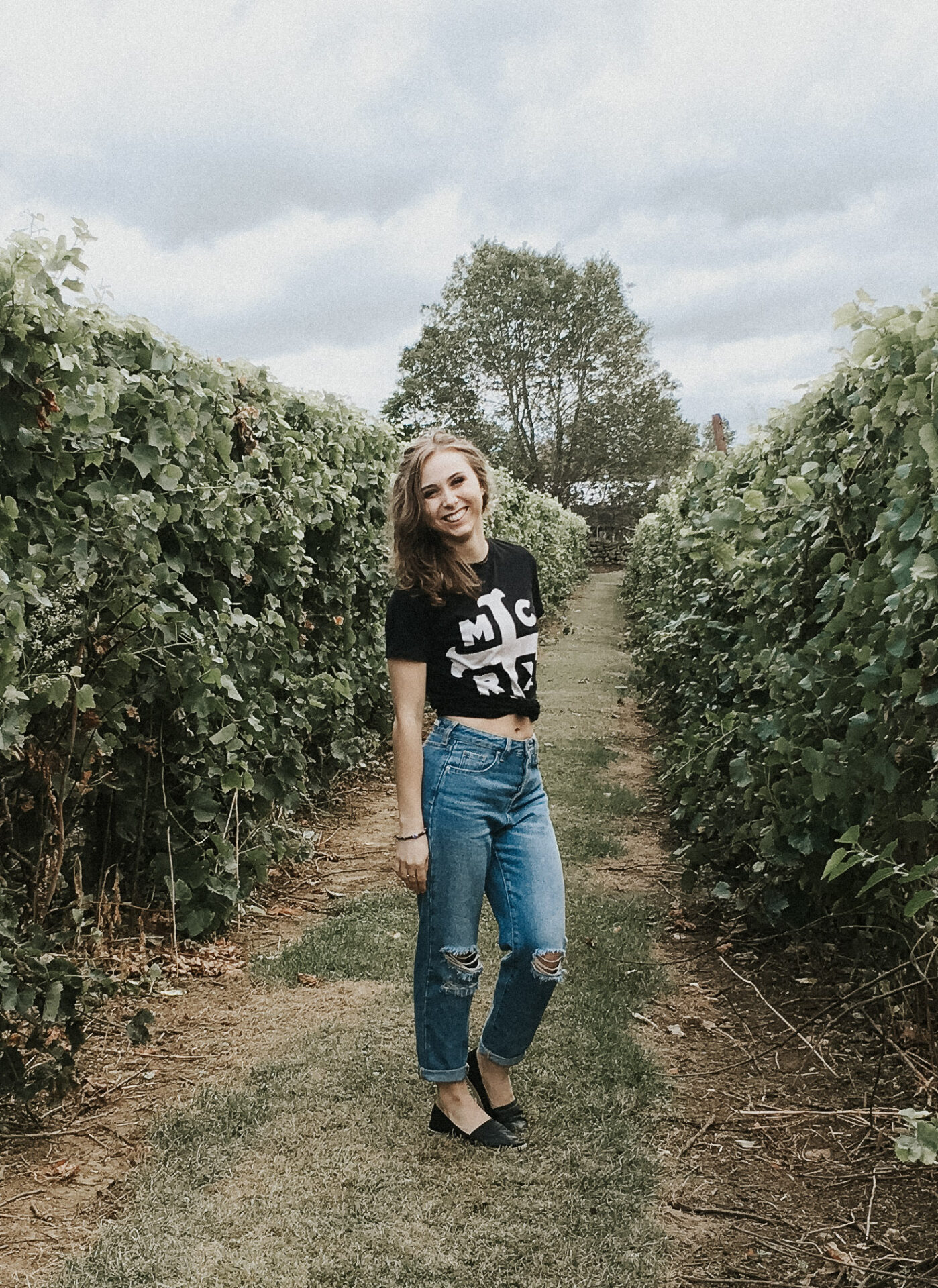 A few years ago when I was still living in Manhattan, my then-boyfriend and I drove out from the city for a romantic weekend getaway to explore Connecticut wineries and see what the state's enotourism had to offer. During that visit, I was unequivocally charmed by the state's beautiful landscape, kind people, and proximity to the Atlantic Ocean. By far one of the best weekend getaways from NYC – or an amazing destination, all on its own accord.
During the day, we drove through Connecticut, stopping at winery after winery. At night, we stopped in Stonington, a coastal destination rich in history and loaded with small-town charm. From our lovely AirBNB, a three-story Victorian built-in 1902, we could see the coast and easily walk downtown to restaurants, art galleries, and boutiques.
Below is the itinerary, ready for your own Connecticut wine escape!
Fast Facts About Connecticut WINE
Primary Grapes: Connecticut is home to a bit of Vitis Vinifera such as Chardonnay, Riesling, and Cabernet Franc, but mostly you'll find hybrid varieties such as Cayuga White, Vidal, Traminette, and St. Croix
Climate: Continental
Things to Look for: Sweet wines are popularly enjoyed by locals, especially those from the Vidal grape. A must-try when you're visiting Connecticut wineries!
Unique Connecticut Wine Fact: Despite its relatively small size, Connecticut has distinctly different climatological and geological areas that you'll note between AVAs.
Connecticut AVAs: Eastern Connecticut Highlands AVA, Southeastern New England AVA (shared with Massachusetts and Rhode Island), and Western Connecticut Highlands AVA
How many wineries are in Connecticut: There were 56 registered Connecticut wineries as of 2019
Perhaps most famed for its beautiful fall foliage and home to Yale University, Connecticut also boasts a whopping 56 wineries, despite its small size. Connecticut wineries are most known for their hybrid varieties, such as Cayuga White, Vidal, and St. Croix. Here are the best wineries in Connecticut to hit up on your next Connecticut wine trip!
The Best Connecticut Wineries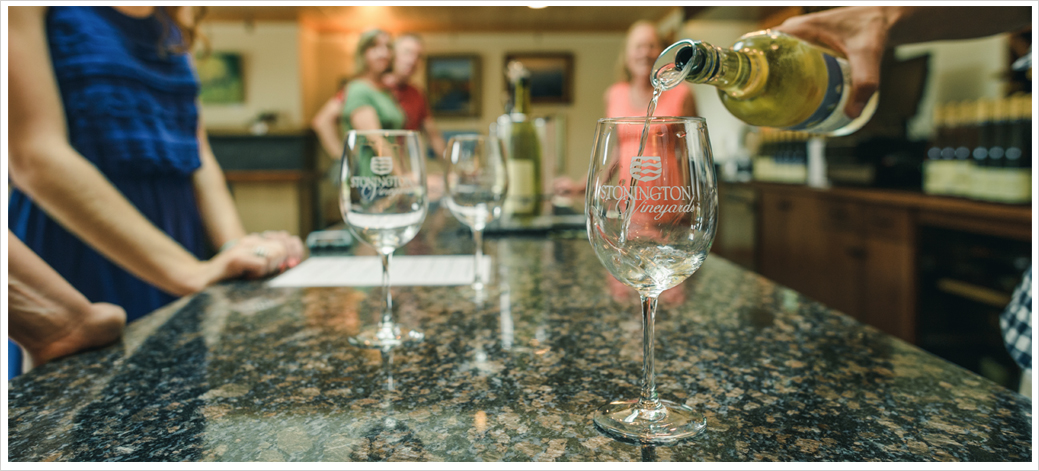 Stonington Vineyards is one of the first Connecticut wineries on the Connecticut Wine Trail, located midway between New York and Boston. It also happens to be one of the founding members of the CT Wine Trail! Here you'll find decadent Chardonnay, delicious Riesling, and divine Cabernet Franc. They're also known for their Seaport White blend and Triad Rose.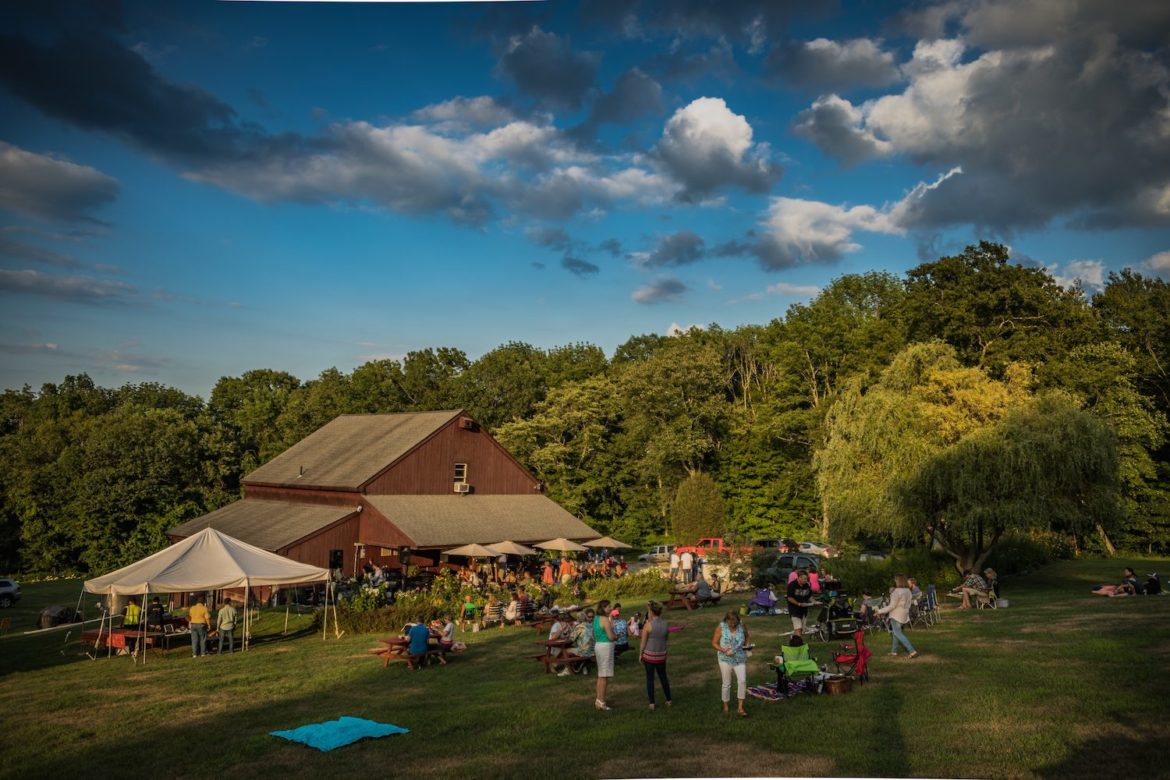 Priam Vineyards was one of the most memorable stops on our Connecticut winery trip, with some of the best bottles of wine. It's the perfect place to spend an afternoon wine tasting – they also host great events like live music, wine pairing classes, and more. Priam Vineyards' 40-acre farm has 12,000 grapevines in production, with a breathtaking 35-mile view of the New England countryside.
Curious where the name comes from? Priam Vineyards was named in honor of the founder's grandfather, Andrew Priam, whose vineyard and land were taken from him during the Russian Revolution in Hungary in the early 1900′s. A beautiful tribute!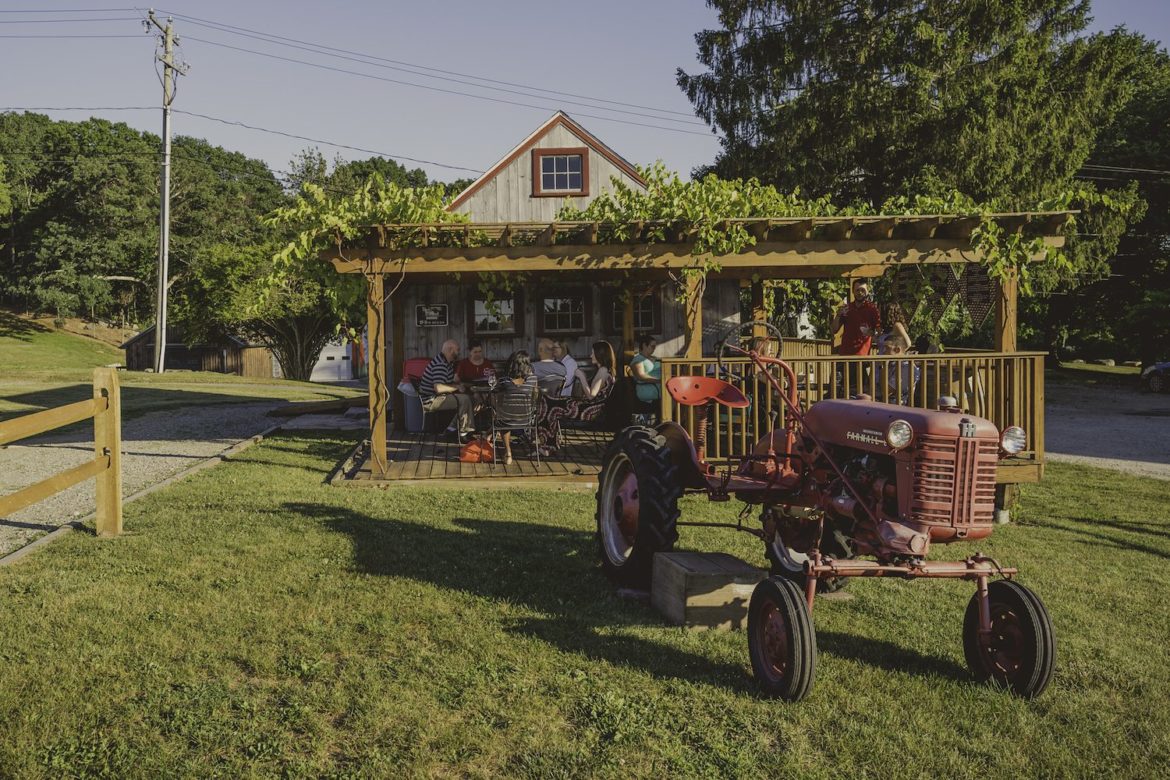 Located in the hills of Gales Ferry, Connecticut, Holmberg Orchards offers premium fruit picking, wine tasting, and even a wine maze. Here you'll find much more than just wine! It's the perfect outing for the whole family – pick your own seasonal fruit, shop the farm market, pick up a delicious pie, or enjoy traditional Connecticut wine, fruit wine, and hard cider in their quaint tasting room.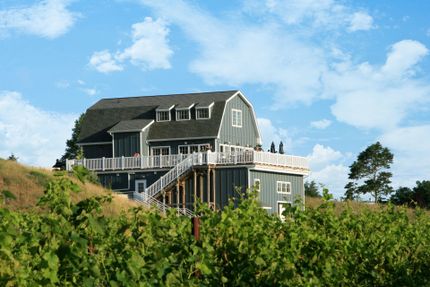 Perhaps the most stunning tasting room views from the Connecticut wineries and vineyards on this list, Preston Ridge is situated on 60 bucolic acres just 15 miles from the Long Island Sound. Their breathtaking vineyard is located on a peak of a ridge, offering unmatched views of the Connecticut countryside. Sip wine in their tasting room and take in the Connecticut vineyard views.
Be sure to try their Riesling – it's one of my all-time favorites!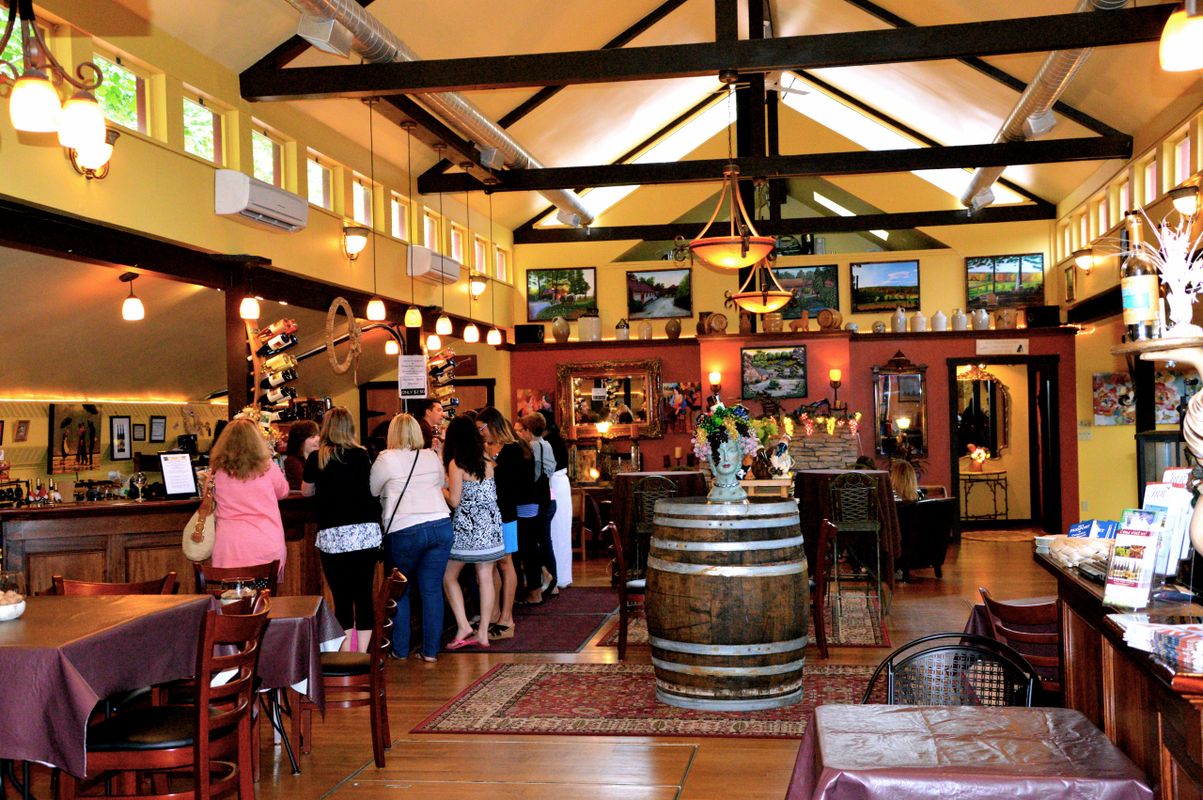 Nestled in a forest-like atmosphere, Maugle Sierra Vineyards produces delicious Connecticut and New England grown wines. Their owner/winemaker, Paul Maugle, specializes in their estate-grown St. Croix Wine and a dessert wine known as "Espíritu de St. Croix". Enjoy wine in their cozy cabin-like tasting room.
Where to Stay When Wine Tasting in Connecticut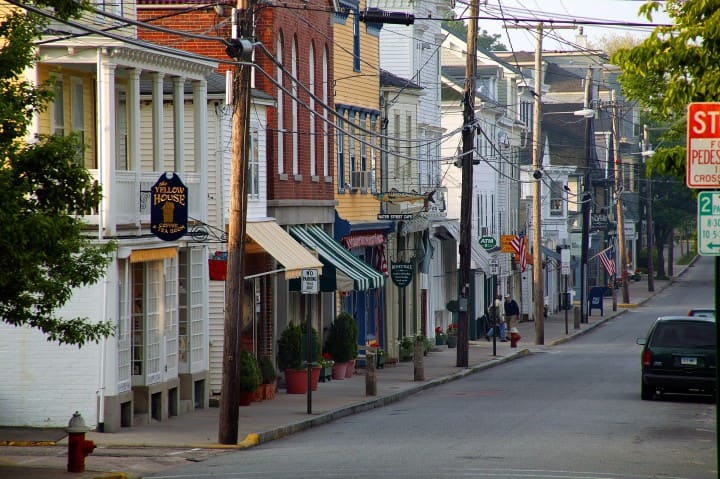 Unwind at a Charming AirBNB in Stonington Connecticut
During our Connecticut winery trip, we stayed at a charming, three-story Victorian airBNB in the coastal town of Stonington, Connecticut. It was a wonderful place to stay when wine tasting in Connecticut – coastal views, old-town charm, and just a few minutes walk from downtown.
Where to eat in Stonington connecticut
We especially enjoyed dining at Dog Watch Cafe, a harborside eatery well-known by the locals. Be sure to make a reservation and time your dinner for the spectacular harbor sunset. It's stunning!
Noah's is a great spot for breakfast. This chef-owned and operated restaurant is located in the heart of historic Stonington Borough. For 36 years, they've crafted scratch-cooked food with basic, fresh, and local ingredients.
FAQs About the Connecticut Wine Trail
How Many Wineries are in Connecticut?
Connecticut boasts a whopping 56 wineries, despite its small size (data collected 2019).
Other Wine Tasting Itineraries You May Like