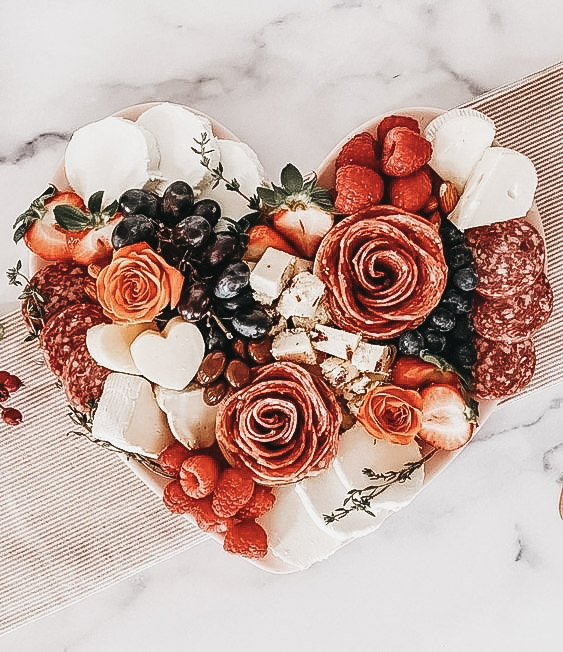 Valentine's Day is known as being a day for flowers and chocolate, but let's change things up this year! This Valentine's Day, let's gift some charcuterie boards. Yes, charcuterie boards! A charcuterie board is a great way to take inspiration from your heart, and personalize it into a beautiful (and delicious) piece of art that will surely be loved by the one you give it to.

Stephanie from Cheers and Chews shows us just how easy it is to create the perfect Valentine's Day charcuterie board below.
7 Valentine's Day charcuterie board ideas...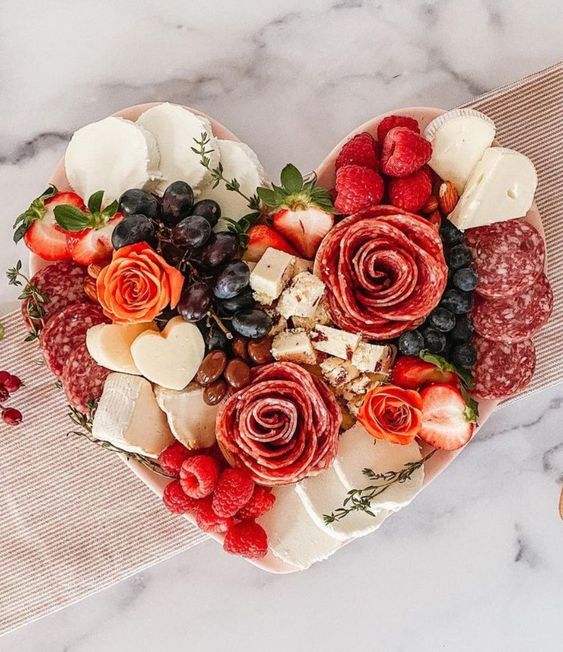 HEART SHAPED CHARCUTERIE BOARD
This gorgeous, red and white themed board by BoardsbyMo hits all the checkpoints of a good charcuterie board. You have your sweet, salty, savory, and the creativity with the heart is an added bonus! Find more inspiration here.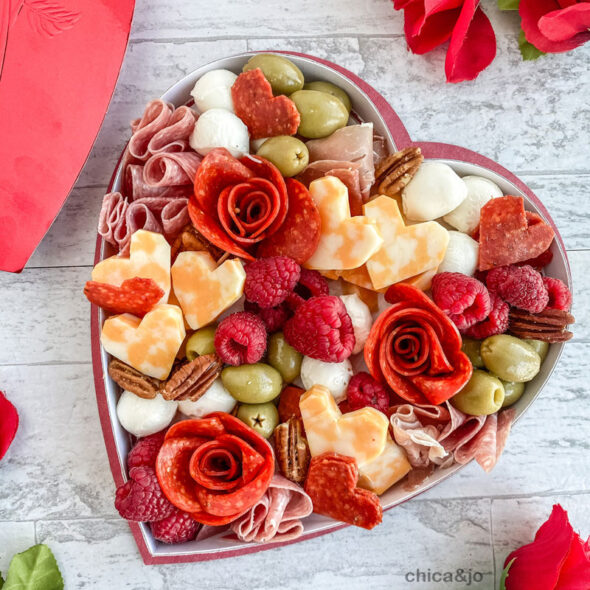 VALENTINE'S DAY CHARCUTERIE BOARD IN A HEART-SHAPED CANDY BOX
I love this charcuterie box by Chica and Jo! They provide you with materials so that you can conceal your beautiful charcuterie in a box. The person you give this to will definitely be surprised by what's inside! Get the recipe here.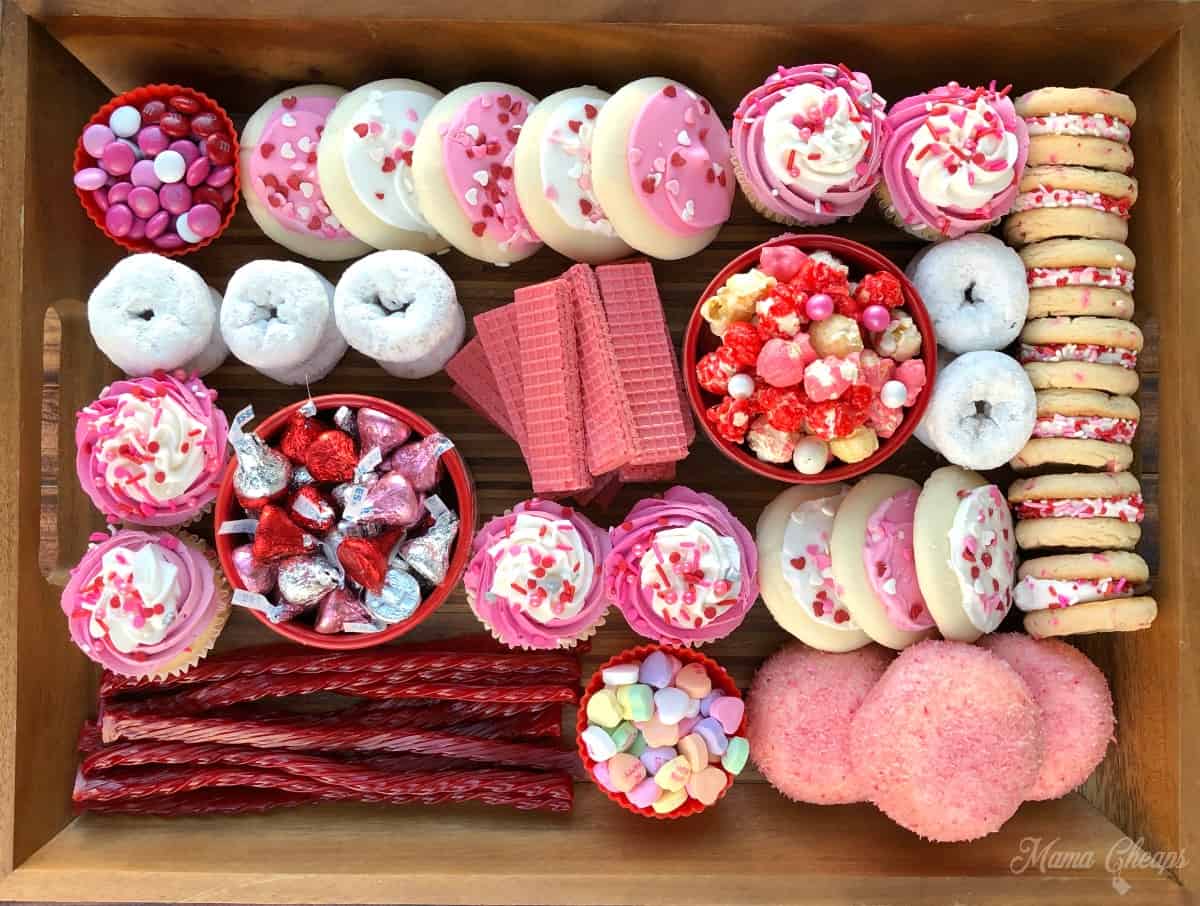 DIY VALENTINE'S DAY DESSERT CHARCUTERIE BOARD
This charcuterie board by Mama Cheaps give a new perspective to the classic charcuterie. Instead of using the classic meats and cheeses, this board feautures red, white and pink Valentine's Day themed candies and cookies! Get the recipe here.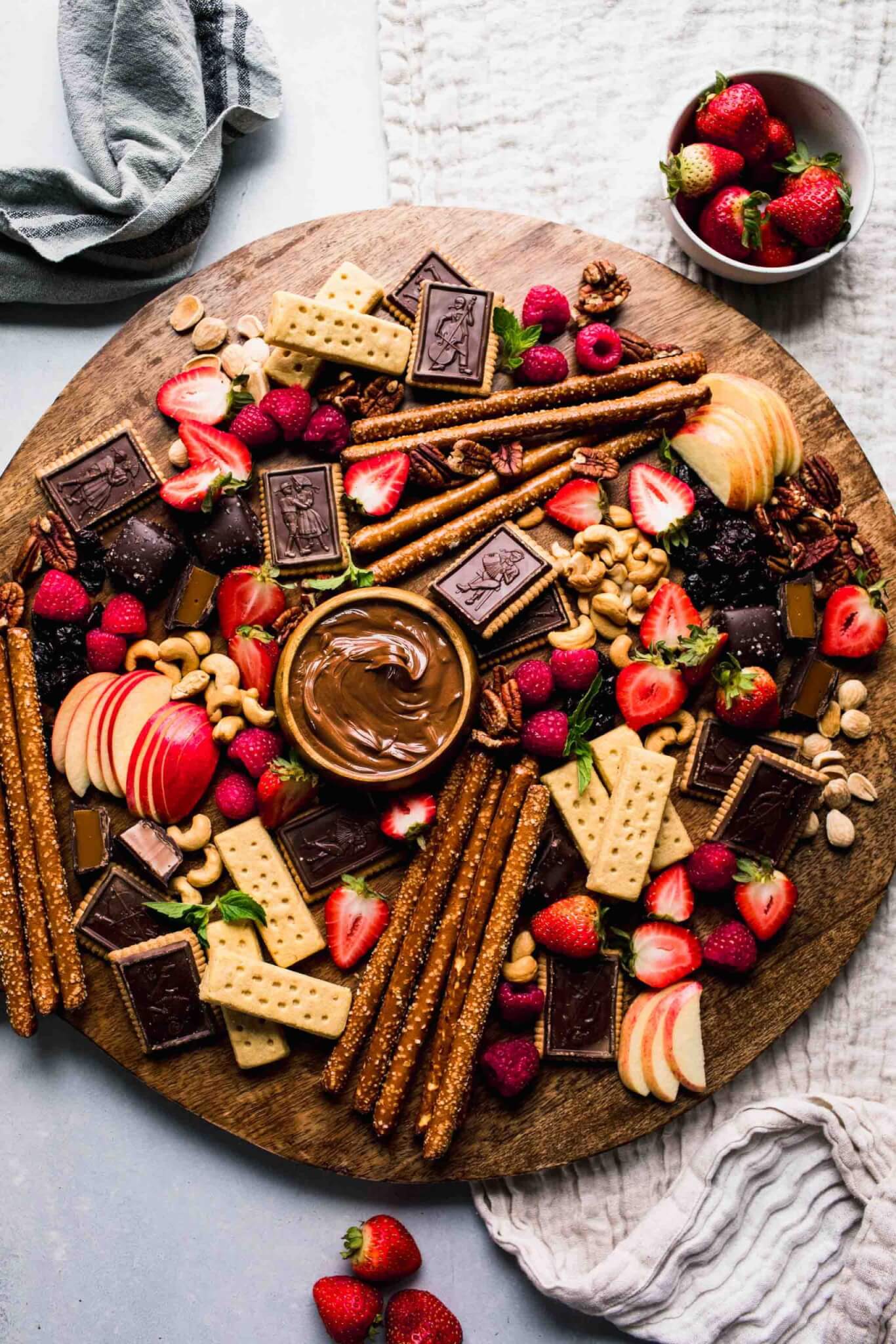 This board by Platings + Pairings is another fun twist on a charcuterie board! This spread features cookies, pretzels, caramels, fruits, chocolates, and a creamy hazelnut spread for dipping. Get the recipe here.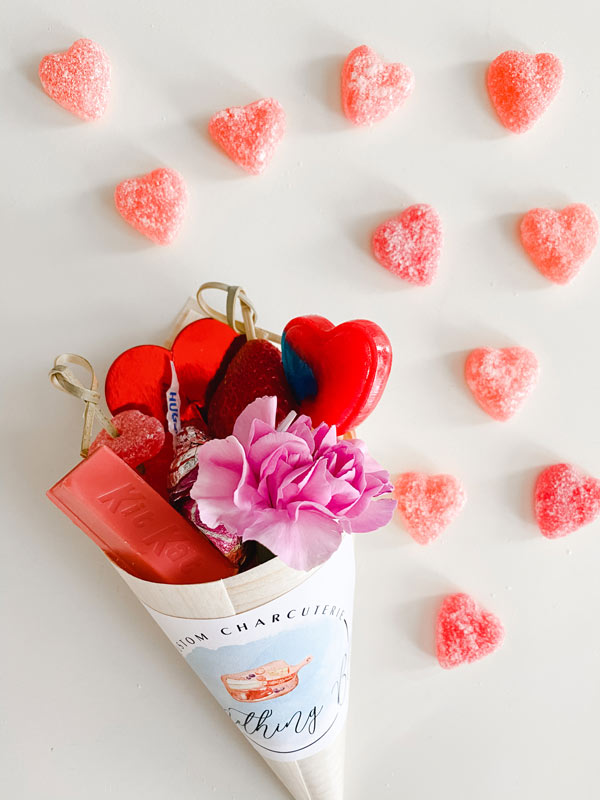 VALENTINES DAY CHARCUTERIE BOUQUET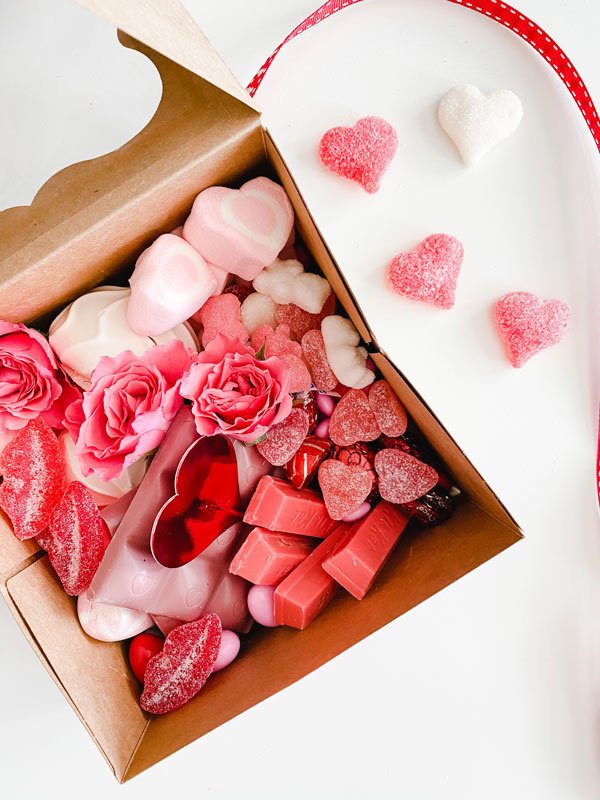 VALENTINE'S DAY CHARCUTERIE BOX
The possibilities for a Valentine's Day charcuterie board are endless, but these ideas should give you a good start. We guarantee they'll be loved and appreciated no matter what!