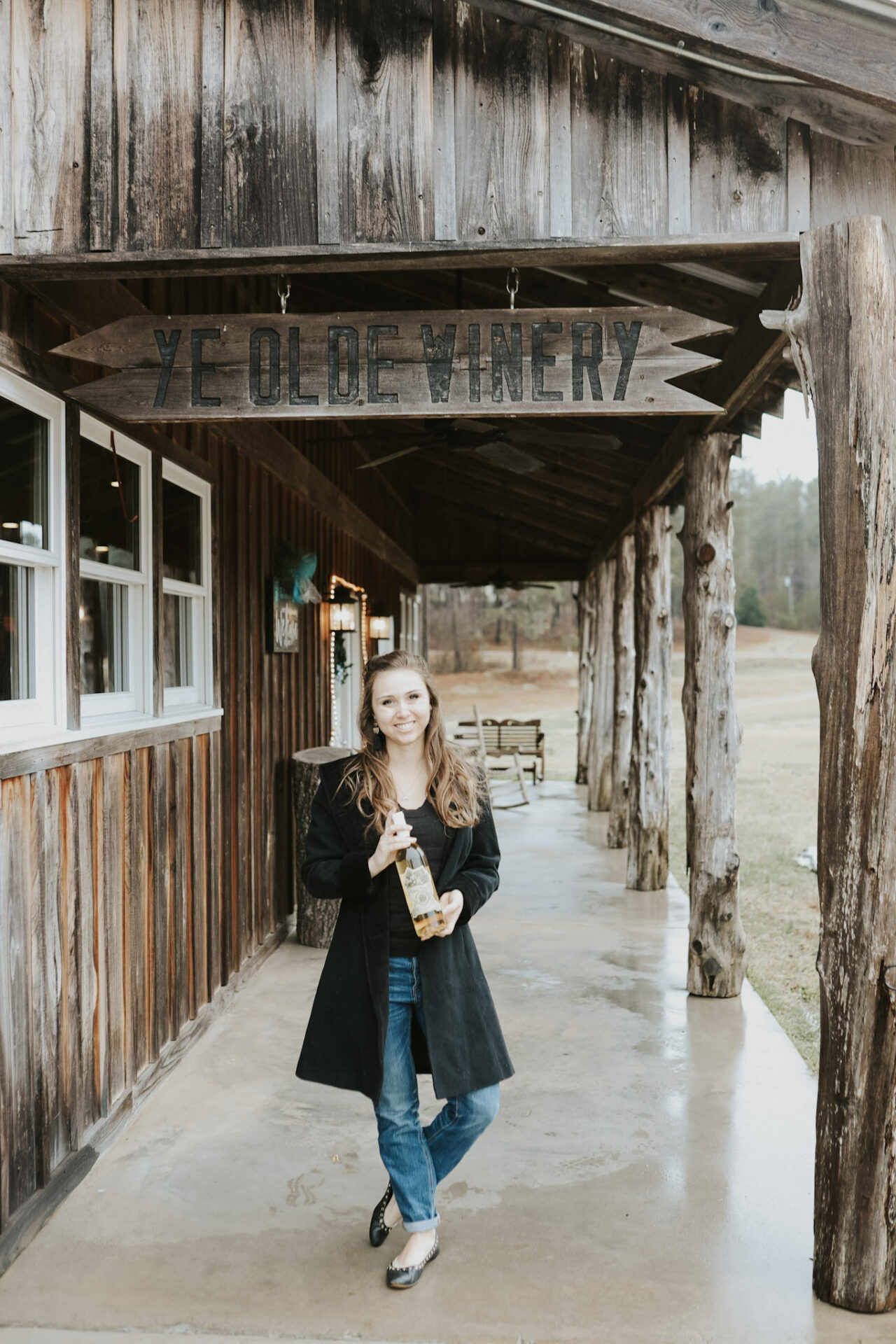 When you think of Alabama, wine probably isn't the first thing that comes to mind.
Approximately one-third of the counties still remain dry post-prohibition, the climate is hot and humid, and there are no official American Viticultural Areas in Alabama. Despite this, Alabama is still home to 19 wineries throughout the state.
Alabama wineries primarily produce native American varieties such as Muscadine and Norton, as well as fruit wines such as peach and blueberry. A few wineries in the region may grow French-American hybrids such as Chambourcin and Chardonel, but these are mostly found in the northeastern part of the state where it's a bit cooler.
Fast Facts About Alabama WINE
Primary Grapes: Muscadine grapes & fruit wines
Climate: Humid subtropical
Things to Look for: Muscadine wine is an American tradition. You'll find red, white, and rosé muscadine wines that range from bone-dry to sweet dessert wines
Unique Fact: Prohibition was repealed in 1933, but Alabama's first winery didn't open until 1980 due to state laws. One third of Alabama's counties remain dry!
Alabama AVAs: There are no AVAs in Alabama
How many wineries are in Alabama: Alabama has 18 wineries as of 2021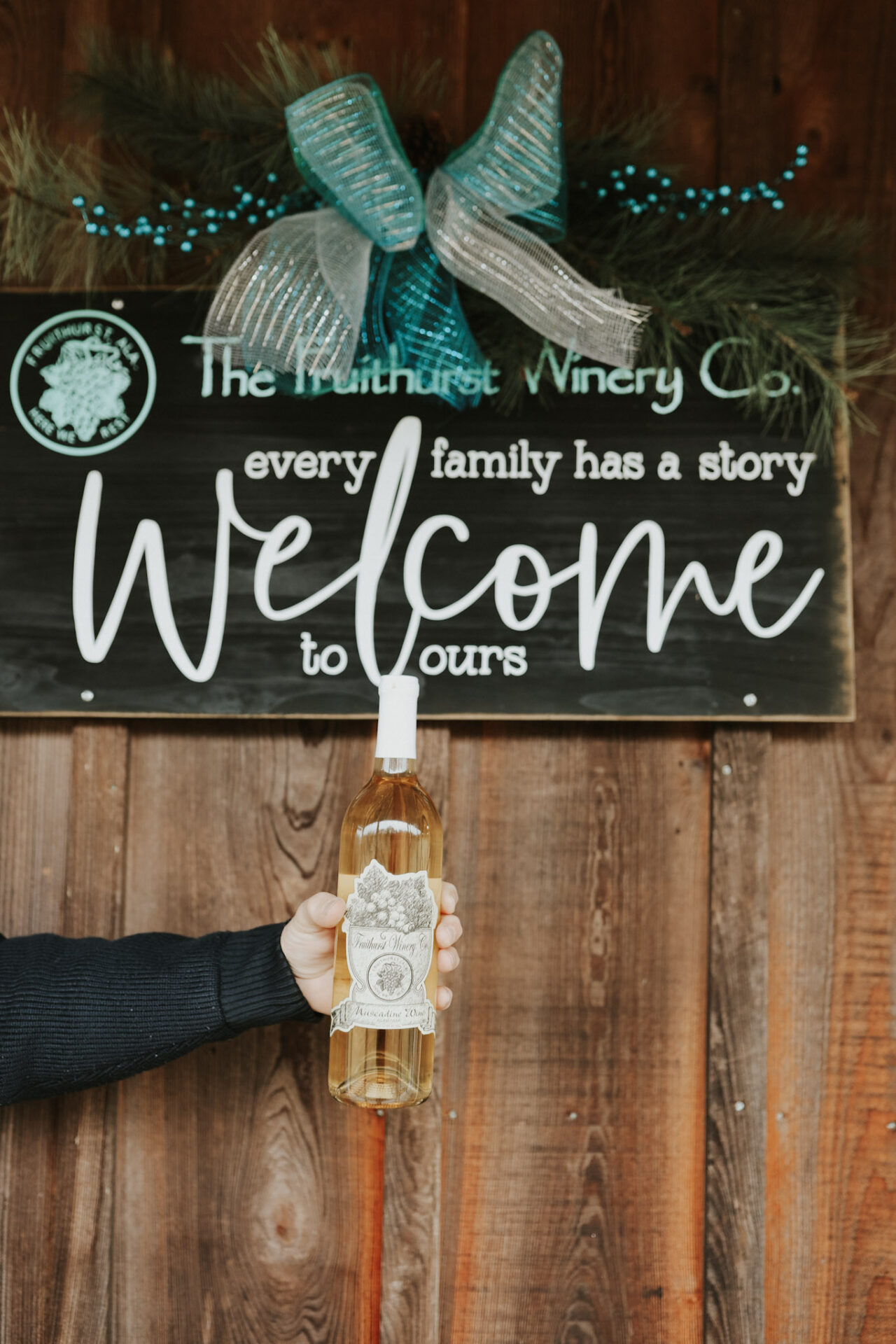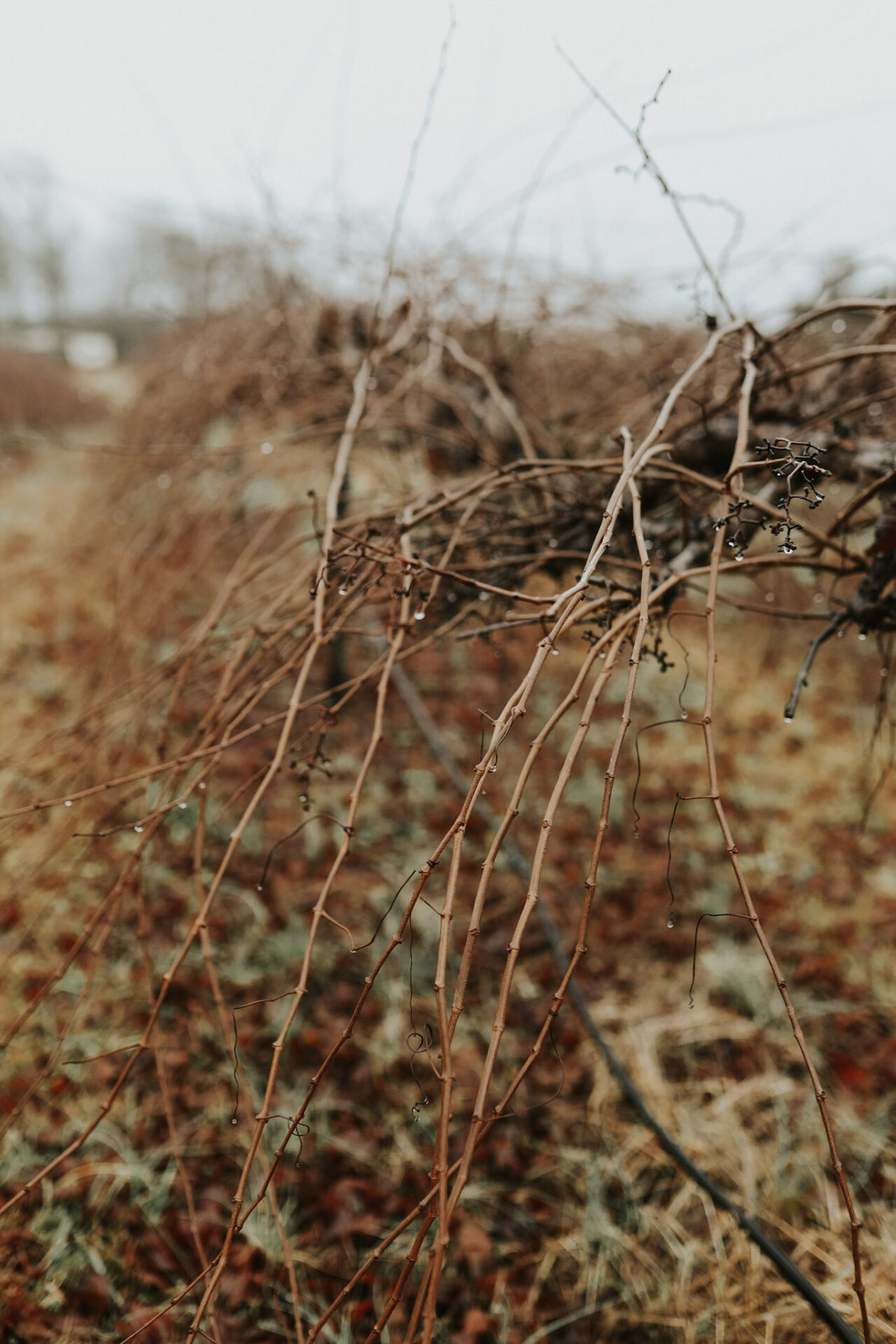 After posting on my Instagram stories about my Alabama wine adventure to Fruithurst Winery, I got countless DM's with this question! So let's get to it – Alabama wine was exactly what I expected. No more, no less. It's exactly what you're probably thinking too.
What I really enjoy about trying wine across the U.S. is getting an idea of the local culture and what makes a place unique. Just as "terroir" applies to great French wines, it applies to wines across the U.S. too. Each state brings something unique to the table in what they decide to grow and the ultimate wine style they craft.
Alabama wineries primarily focus on Muscadine and fruit wines and tend to lean into sweet wine production (which definitely makes me think of the south's love for sweet tea!)
Muscadine wines are typically very intensely flavored. With thick skins and high antioxidants, the grape produces a unique flavor that's unlike vitis vinifera wines you may be used to (such as Chardonnay or Cabernet Sauvignon). It's played a crucial role in America's wine history and I think everyone should try it at least once. I'd describe the common tasting notes as crisp yellow apples, citrus rind, rubber and tart fruits. I really enjoy drinking it, in its own unique way!
The small-town charm and personal attention at small wineries across the U.S. also can't be beaten. Get into a conversation about the local history and residents and you're sure to learn a thing or two!
Alabama is home to three unique wine trails:
North Alabama Wine Trail

– six wineries located in the southern tier of the Appalachian Mountains

Shelby Trail

– home to three wineries right outside Birmingham, Alabama

South Alabama Wine Trail

– less defined than the first two trails, this encompasses other wineries in the state, including Alabama's oldest winery, Perdido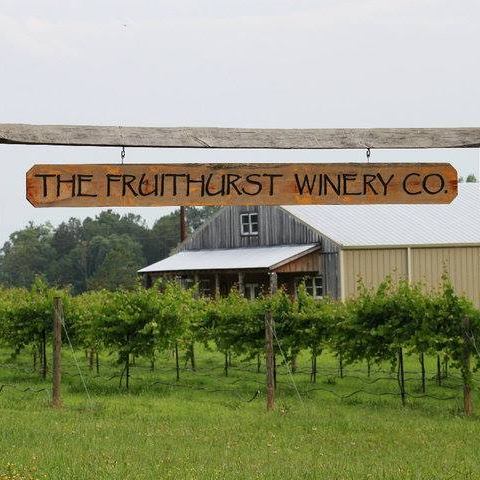 Fruithurst Winery - My Experience
It was a dreary, rainy winter day when I wandered into Fruithurst Winery to try Alabama wine for the first time. Located on Alabama's backcountry roads and surrounded by Muscadine vineyards, Fruithurst's cozy cabin-like tasting room was a welcome oasis from the weather outside.
The setting was everything I expected from a small Alabama winery: a walkup counter to taste at, friendly folks pouring wine, loads of local wine-themed art, and other products to explore in their gift shop. Tastings are free and you can try as many of their wines as you'd like.
On their menu, you'll find red and white Muscadine wines crafted from their estate vineyards, as well as sweet fruit wines. Be sure to give the Fruithurst Sparkling Muscadine a try – this was my first time ever coming across the grape in bubbly form, and it was divine!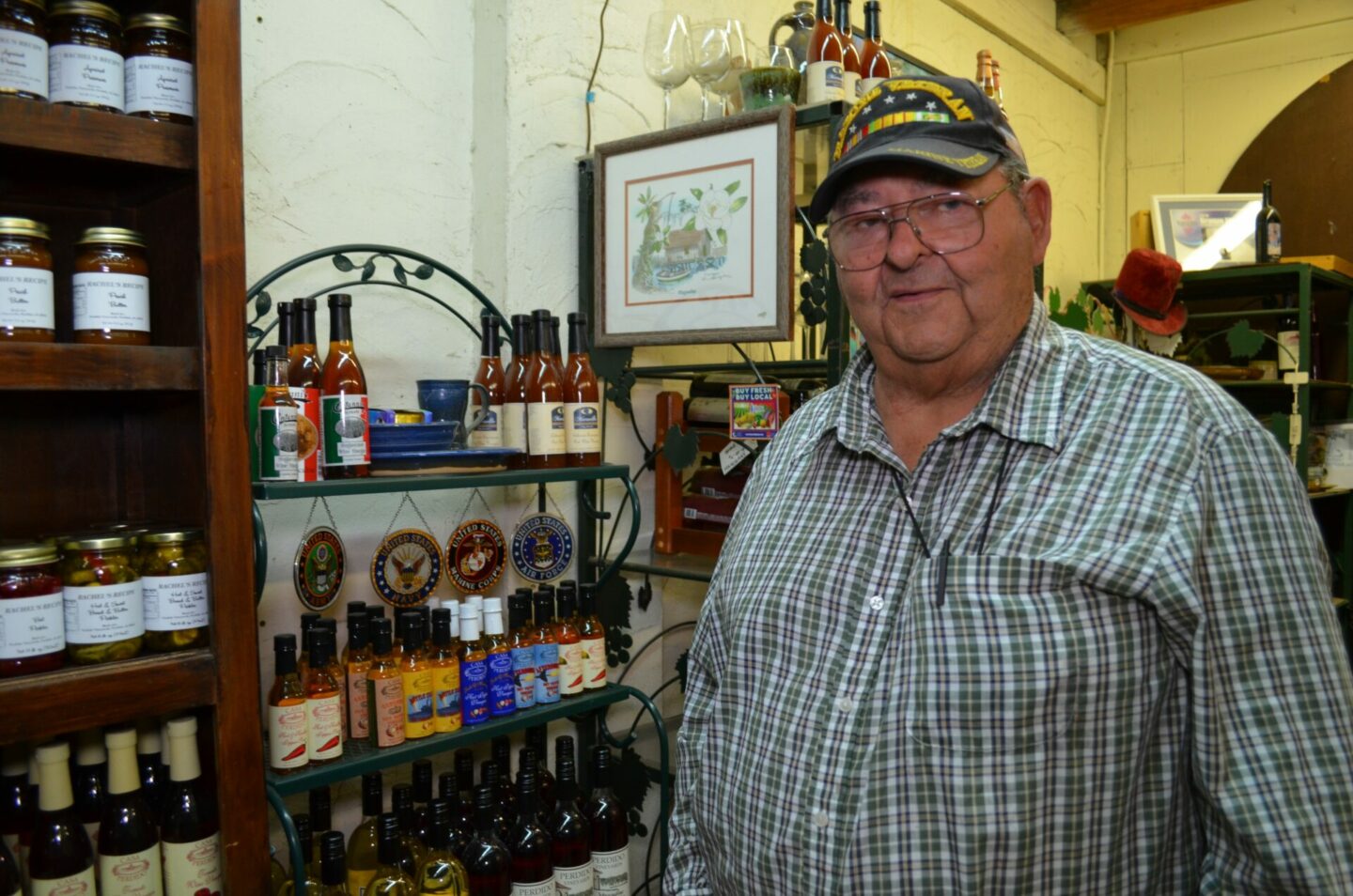 Perdido Vineyards - The Oldest Winery in Alabama
With a tagline like "a taste of southern tradition", you're sure to find something delicious at Perdido Vineyards.
Perdido Vineyards was the first bonded Alabama winery post-prohibition. While growing and making good wine is a difficult challenge under the best circumstances, Jim Eddins had his own unique set of challenges: opening the first winery in the middle of Southern Baptist country.
Despite having grown grapes for several years for another winery, "farm wineries" weren't allowed in Alabama until the 1979 Alabama Native Farm Winery Act, and Jim played a large role in its passage. That right was repealed in 2001 and there was a brief period when people thought Alabama would outlaw wineries entirely. Thankfully, Perdido stood through them all and fought to continue on – helping shape the Alabama wine industry as it is today.
Now, Perdido crafts multiple products including 15-20 wines, 15 or so vinegars, and a few rums.