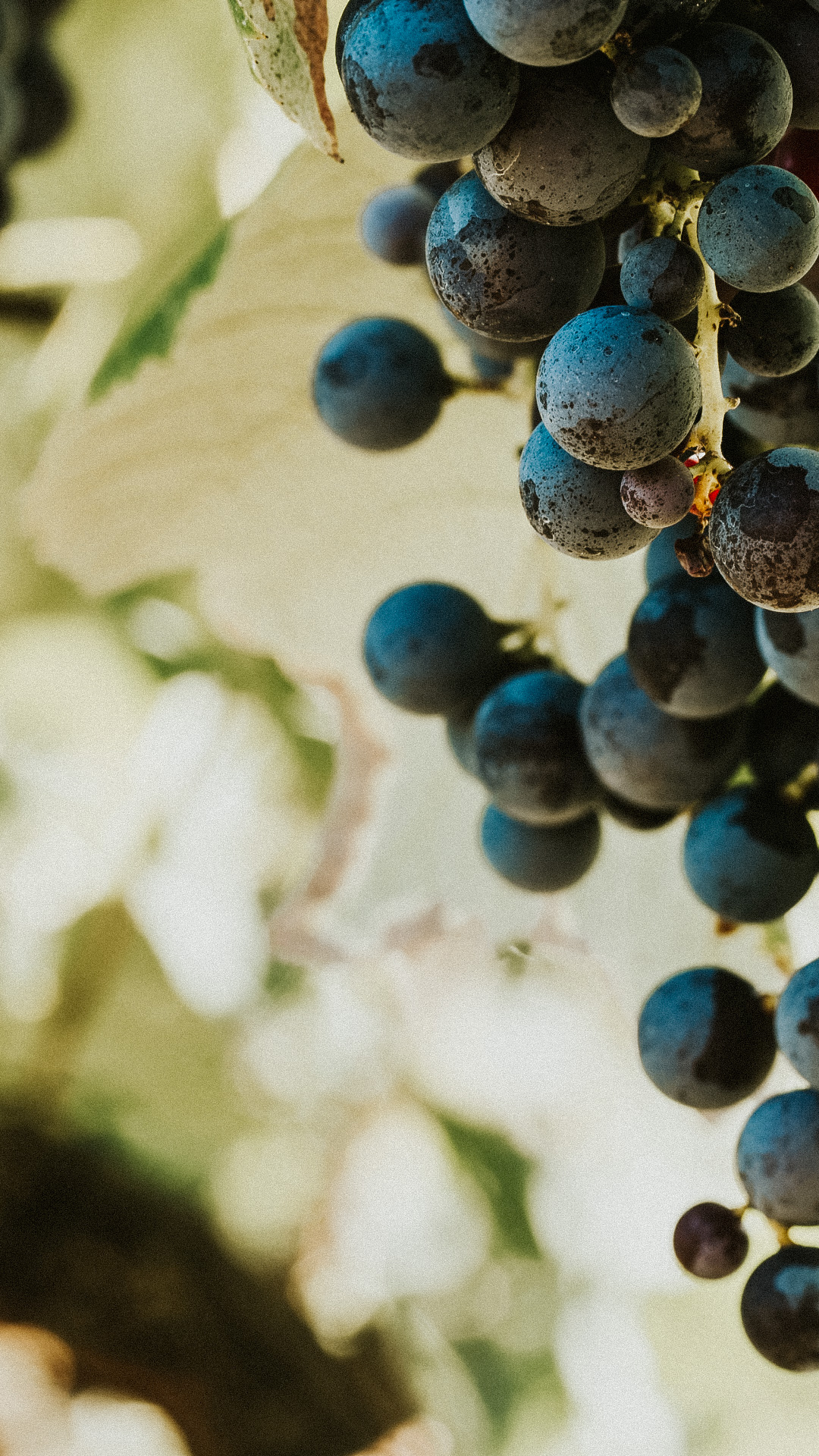 Discover the magic of Nashville wine tasting.
While the idea of Tennessee may conjure up dreams of whisky and moonshine, it's also home to over 40 wineries and 150 vineyards producing award-winning wines from locally grown grapes.
Because Tennesse isn't broken down well into specific AVA's, the state sorts their wineries into convenient "wine trails" that map out the best places to go in any given area.
Just outside Nashville is the Natchez Trace Wine Trail, which consists of four wineries: Grinder's Switch Winery, Keg Springs Winery, Amber Falls Winery, and Natchez Hills Vineyard.
If you're staying in Nashville and venturing out for the day, be sure to also consider Belle Meade, a historic property located in the city, or contemplate a day trip to the Jack Daniels Distillery, which is an easy 1.5 hour drive away in Lynchburg.
Fast Facts About Tennessee Wine
Primary Grapes: Concord, Catawba, and Muscadine. You'll also find some well-known wine grapes, such as Chardonnay, Pinot Noir, Cabernet Sauvignon, and Merlot
Climate: Humid subtropical (maritime possible in eastern highlands)
Things to Look for: Strawberry and blackberry wine – Tennesee winemakers lean into sweeter wines and fruit wines, which cater to the south's love for sweeter drinks, such as sweet tea.
Unique Fact: Although Tennessee doesn't have specific AVAs, they have 6 different "wine trails" that group wineries together in different areas of the state. Check them out there!
Tennessee AVAs: Two AVAs overlap Tennessee in a minor way – the Appalachian High Country AVA (shared with North Carolina & Virginia) and the Mississippi Delta AVA (shared with Louisiana and Mississippi). Neither constitutes a large portion of land in Tennesee and most of the state's wineries lie outside these areas, in Middle and Eastern Tennessee.
How many wineries are in Tennessee: Tennessee is home to over 69 wineries and vineyards. There are 7 total wine trails.
The Best Wine Tasting Near Nashville
Tennessee was my first-ever wine tasting experience! This trip will always hold a special place in my heart for that reason. During our visit, we completed the four wineries along the Natchez Trace Wine Trail and got a free wine glass to take home and commemorate the experience!
Explore these Nashville wine tasting experiences.
EXploring The Natchez Trace Wine Trail
Located a little bit over an hour outside Nashville, the Natchez Trace Wine trail connects four family-owned wineries. The drive is absolutely beautiful – an experience of fresh air, winding back roads, beautiful views, and unique wines you won't find anywhere else.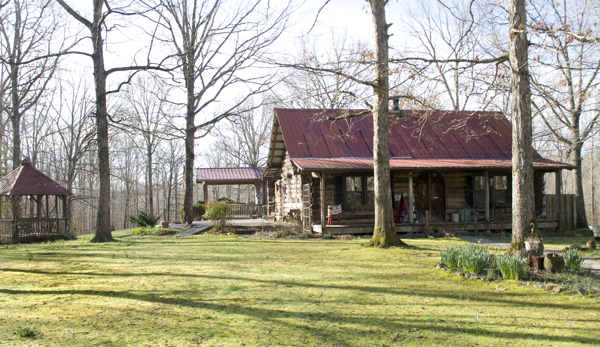 Hand-crafted wines from the heart of Tennessee. Grinder's Switch Winery is a self-proclaimed "hobby out of control", owned by Joey and Gail Chessor, the small-town couple who turned their dream into a reality and a thriving family business.
Tastings are held in a cozy hand-built log cabin surrounded by acres of forest. They own their own vineyards, but they're on a separate site (which you're allowed to visit as well!) Their tasting room is a great spot to enjoy some fresh country air, sip wine, and bring your own picnic to enjoy on the patio.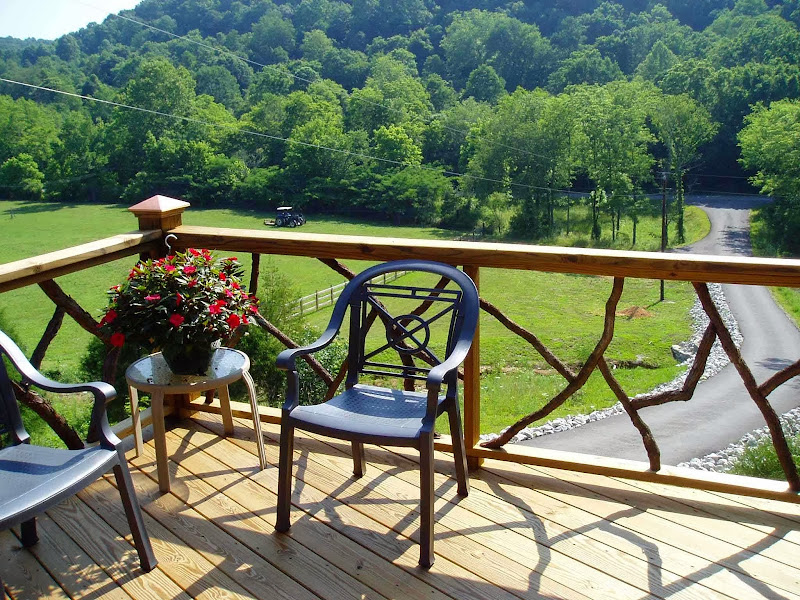 Home to Tennessee's 2011 Winemaker of the Year, Brian Hamm, Keg Springs Winery produces more than 29 different wines with locally grown grapes. Enjoy free tastings daily of everything from dry reds to sweet fruit wines – something for every palate. From April through October, the winery often has free music on the deck. Check their site for details.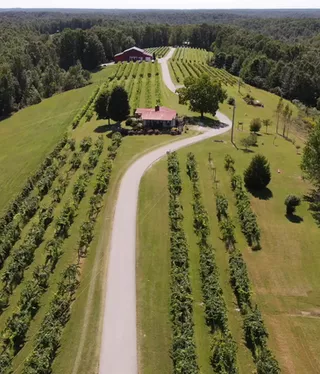 Amber Falls Winery views themselves as more than just a winery – they're a community. Owned by couple Judy and Tim, they produce award-winning Tennesee wine and host unique events at their tasting room. Enjoy the beautiful, sprawling rolling hills of Hampshire, TN while you sip some vino.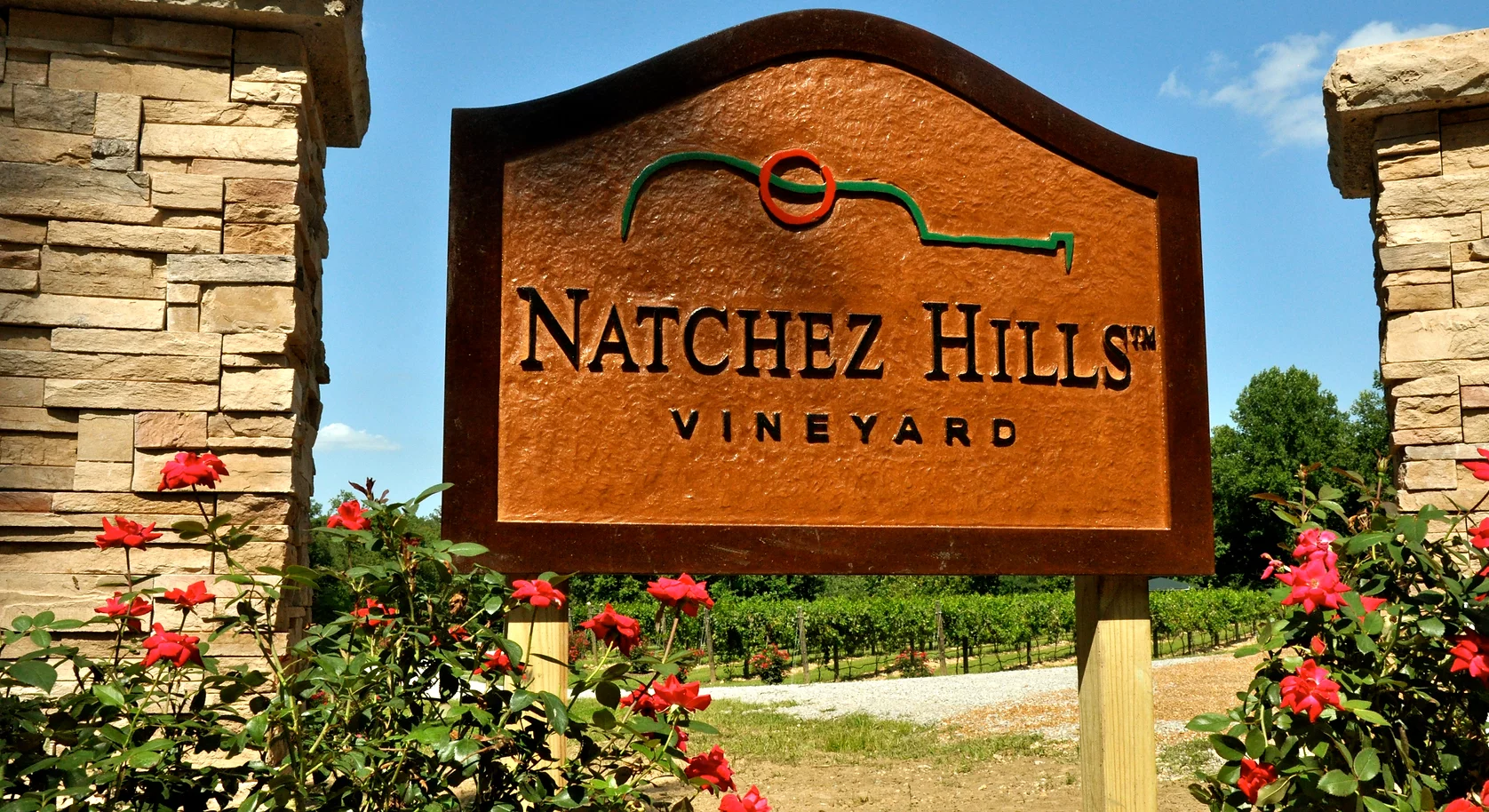 Owners Jim and Karen Odom, having grown up in coastal Mississippi and California respectively, have brought together their histories and passions to establish Natchez Hills Winery and Vineyard – a small, family-owned and operated boutique winery nestled in the hills of Middle Tennessee wine country. Having cultivated a love of both wine and travel during their 20+ years with the US Air Force and corporate sector, Jim and Karen were inspired to create a unique and local experience combining their passions of old-world style wine, music, and bringing people together.
The Best Nashville Wine Tasting
Three of the wineries along the Natchez Trace Wine Trail have tasting rooms in downtown Nashville, if you'd prefer to stay in the city!
Grinders Switch Winery – enjoy their wines at the satellite tasting room, located conveniently inside the historic Marathon Village in the heart of Nashville. Learn more here.
Amber Falls Winery – Amber Falls Winery hosts tastings in their wine bar in the Opry Mills Mall. Learn more here.
Natchez Hills Vineyard – Natchez Hills Winery at the Market offers guests the experience of visiting us right in the heart of Music City. Learn more here.
The Belle Meade Plantation, located in Nashville, also has wine tastings paired with a tour of their historic grounds. More info below.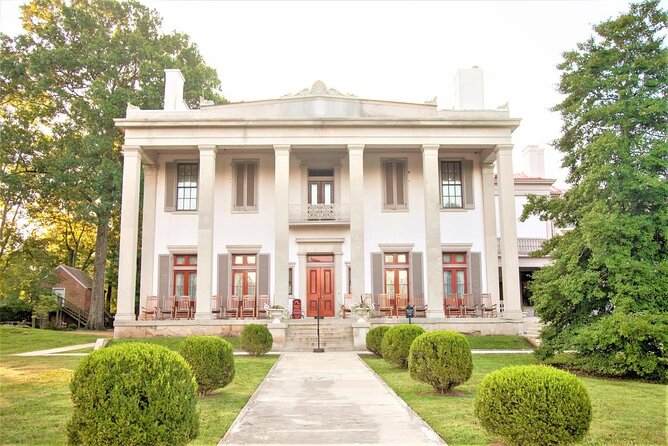 With over 200 years of history, Belle Meade is home to some incredible Tennessee heritage. Belle Meade was the premier breeding farm for American Thoroughbreds in the South for over a century – welcoming presidents, tycoons, fabled American frontiersmen, and more. You can learn more about their history with a guided tour of the estate, which includes a complimentary wine tasting at the end. Specialty wine and bourbon tours are also available on select dates and times. Learn more here.
Nasvhille Wine Tasting Map